Either order another round or go home? This "either-or" question has always been the point that can make or break an unforgettable night out. After all, every night out is a sequence of choices that lead to great stories, often told over and over again.
OUR BEST SHOT
In Croatia, Jägermeister is the leading foreign brand among spirits, unavoidable in shops, café-bars and home bar cabinets. It's active in widely diverse occasions: festival sponsorships, concerts, parties and other urban happenings. How to create a concept applicable to such a wide spectrum of activities and materials?
EITHER A GREAT CONCEPT OR AN EXCELLENT ONE
We didn't want to lecture consumers, instead we put them between two fires and let them decide what they thought was better. On the "Your Jägermeister. Your story." platform we developed a concept for the local market, which was so good even Jägermeister Montenegro adopted it afterwards. Using the "EITHER-OR" formulation we're giving you the choice: either spend a quiet evening at home or go out and have fun with friends. It's all up to you; with Jägermeister you write your own story.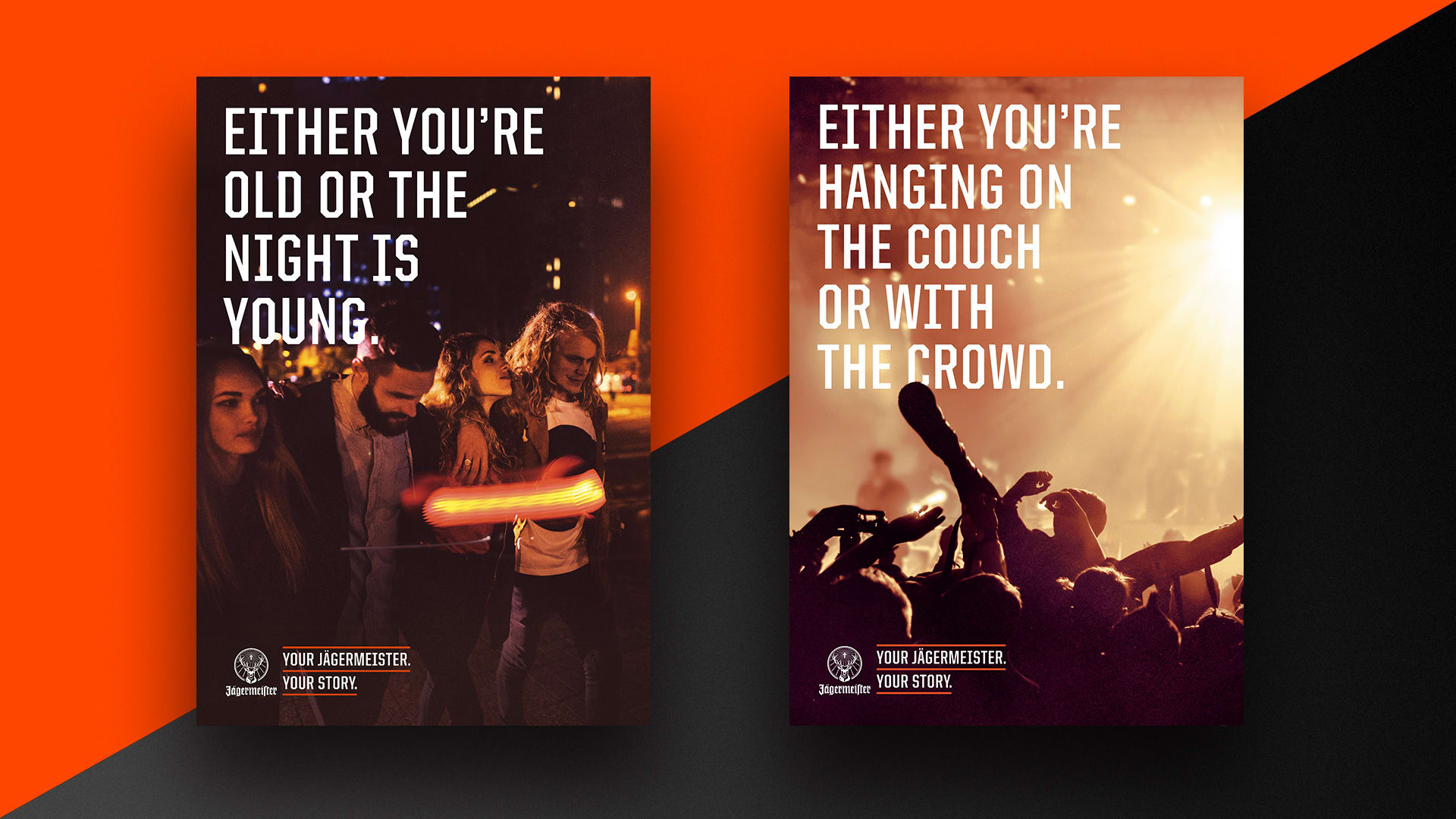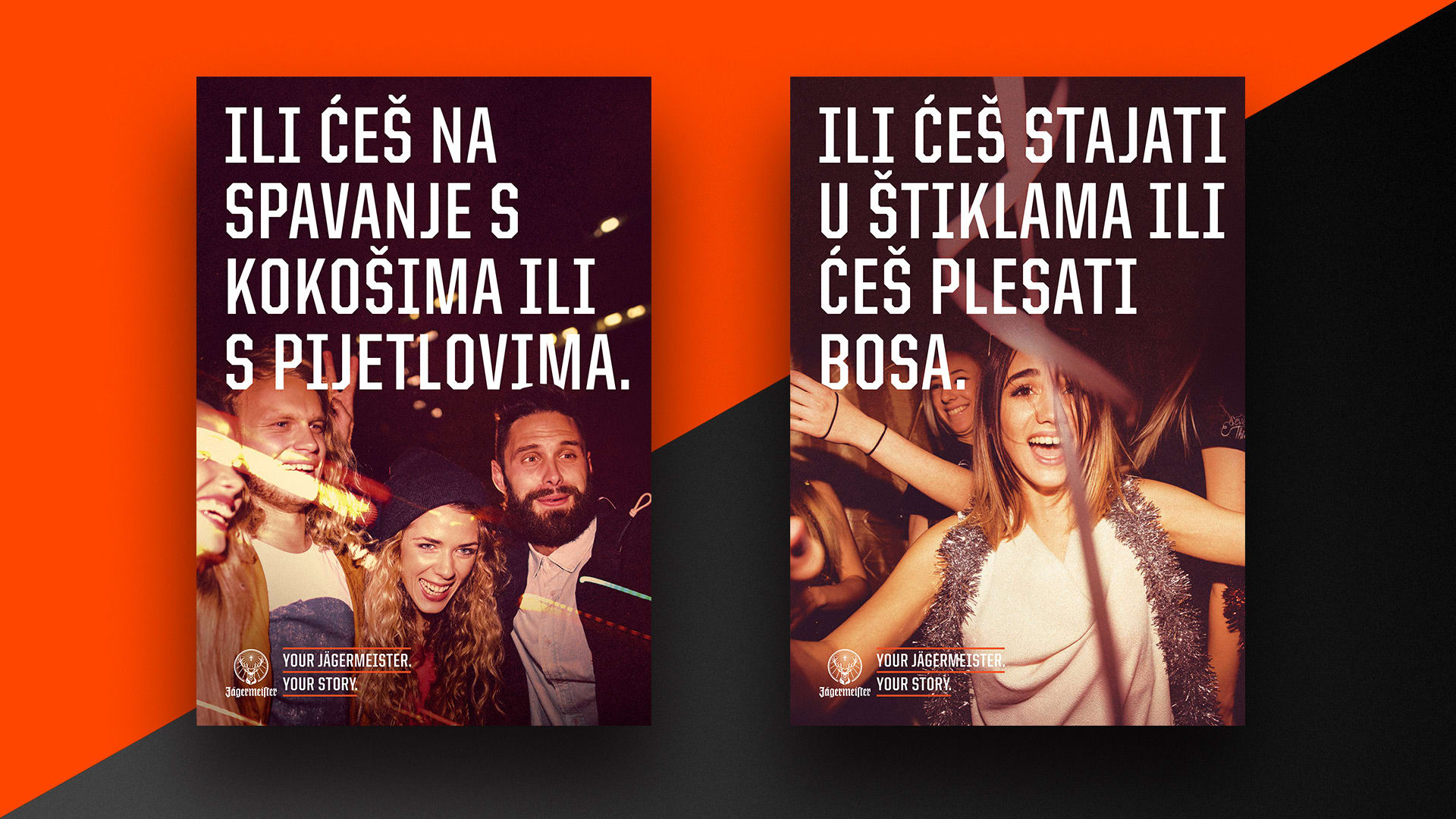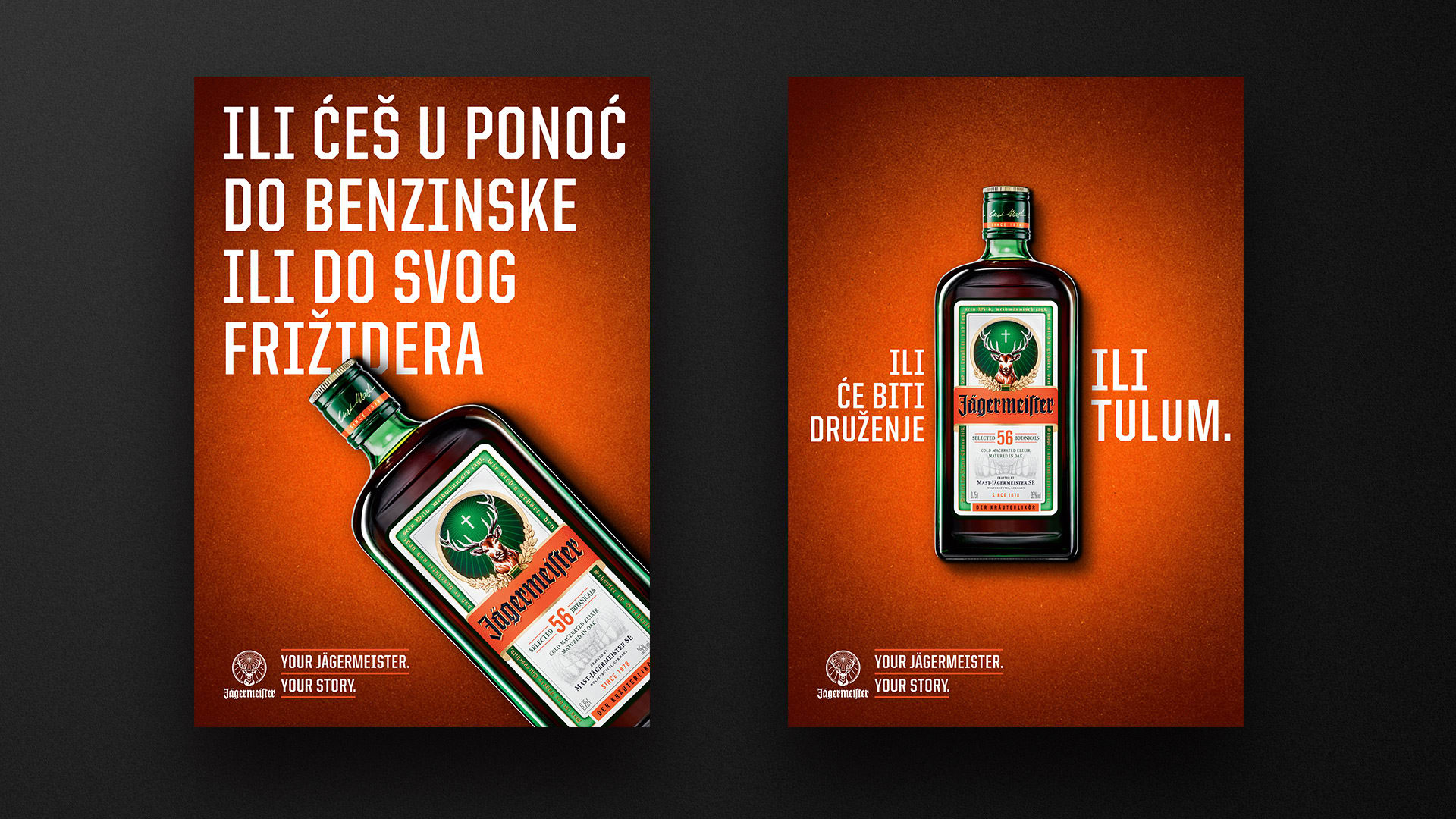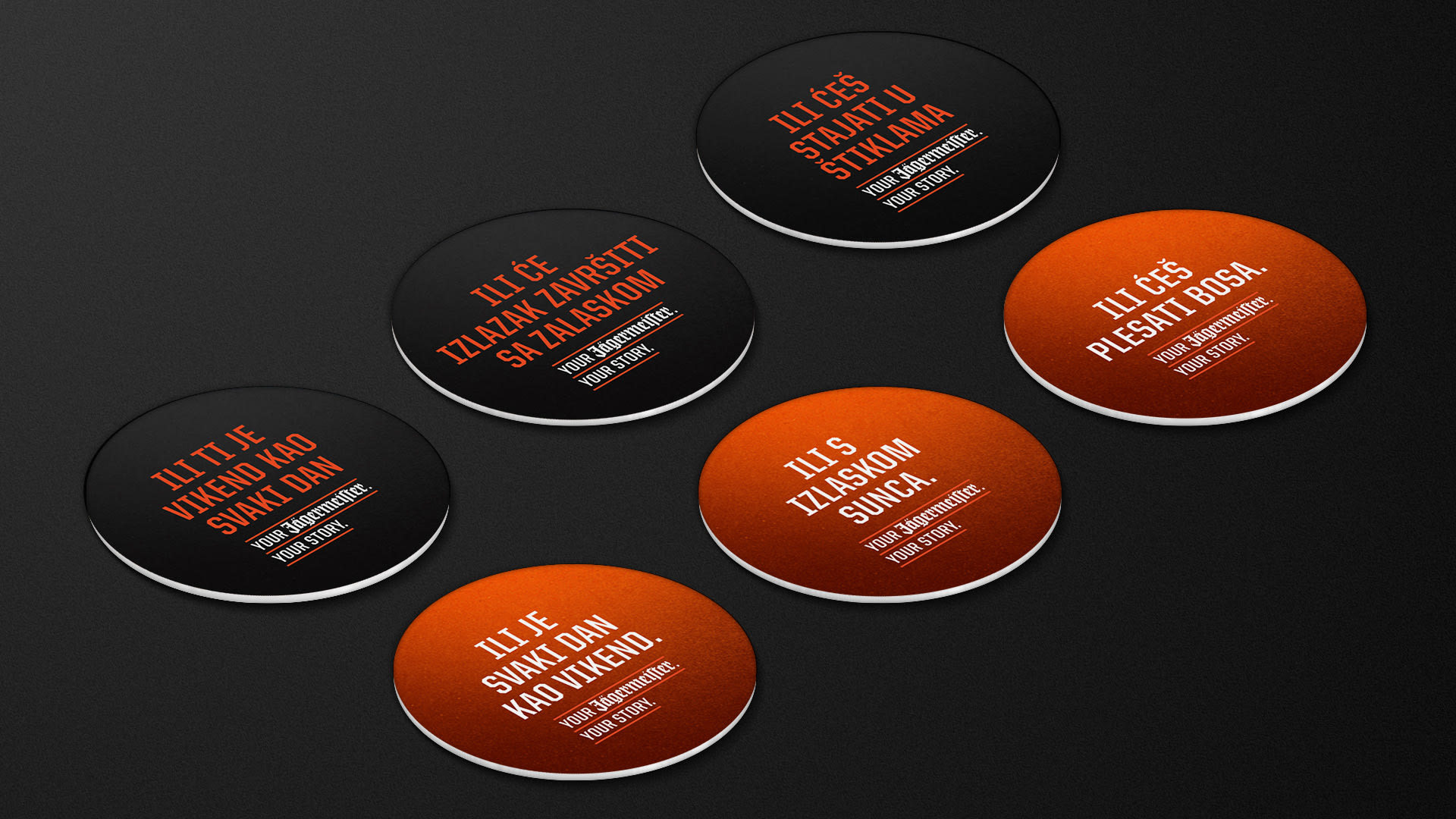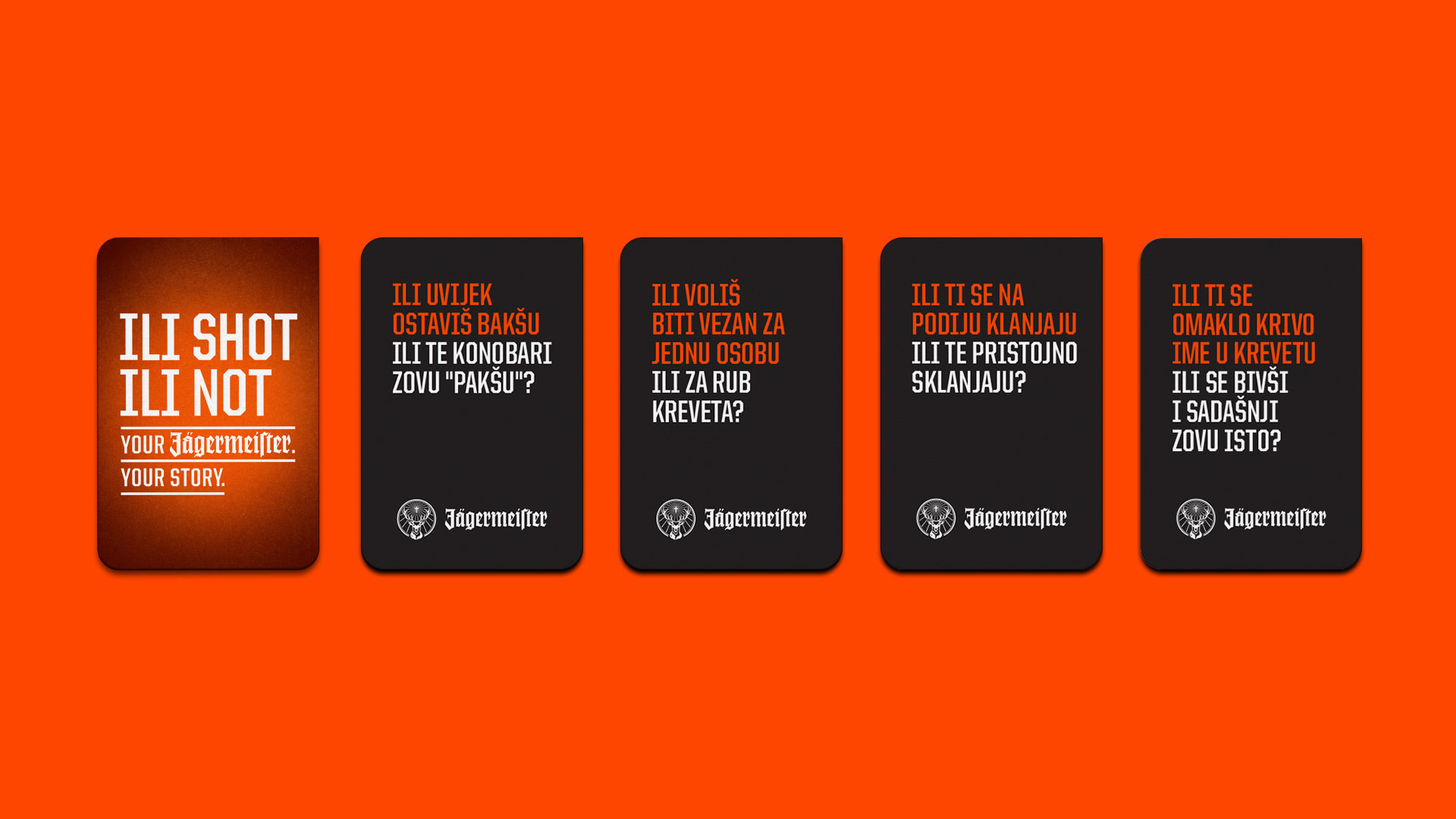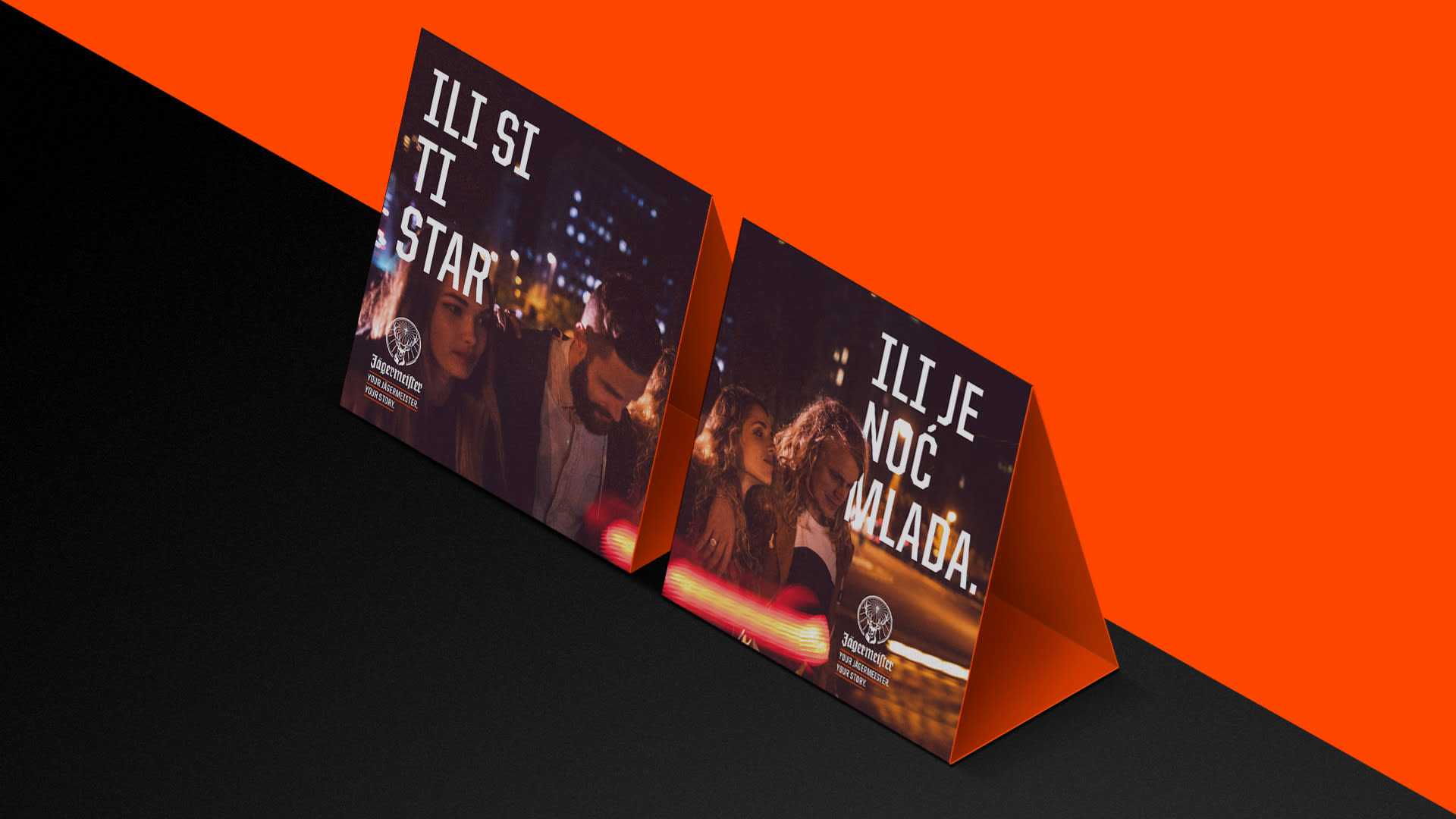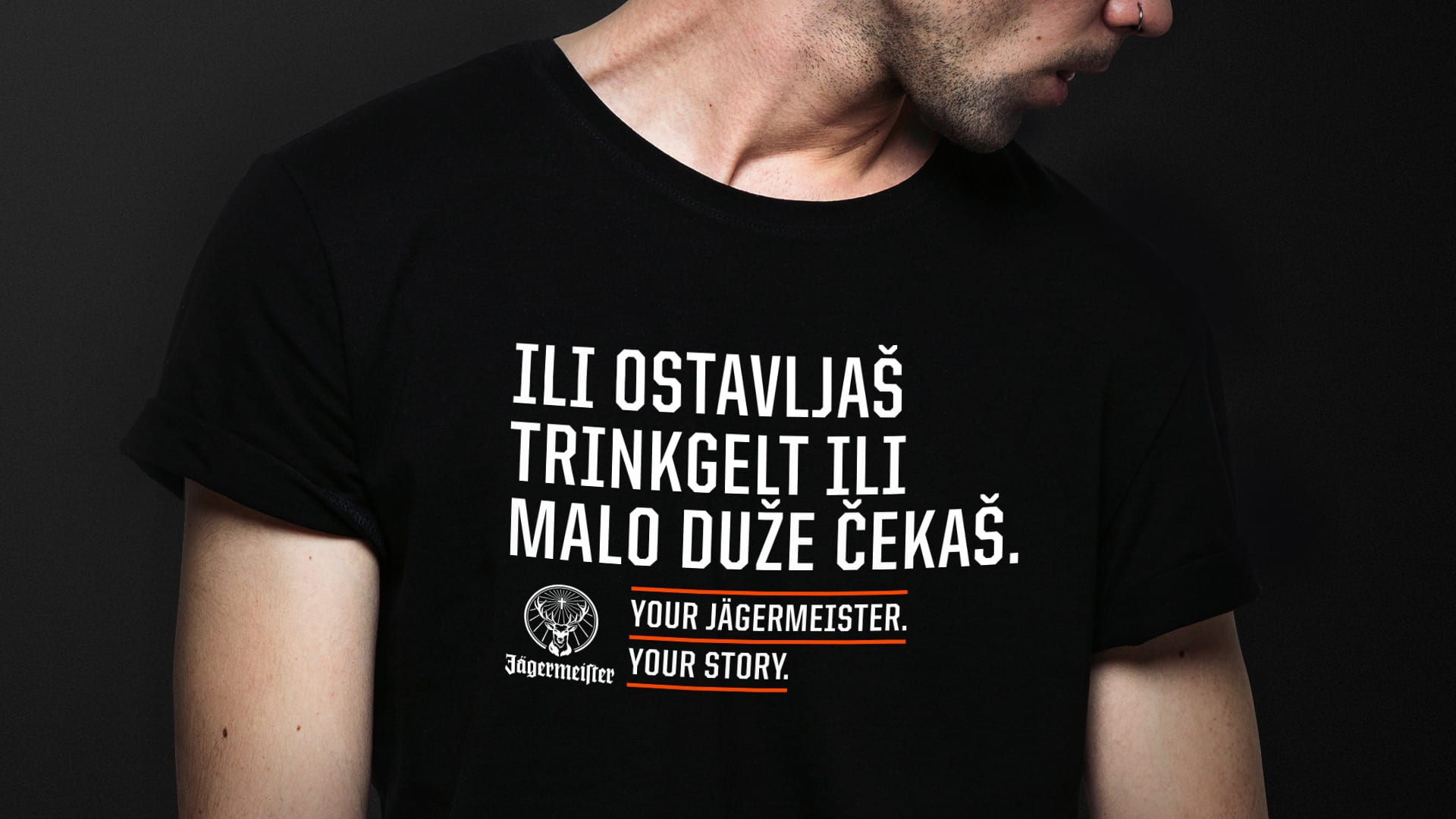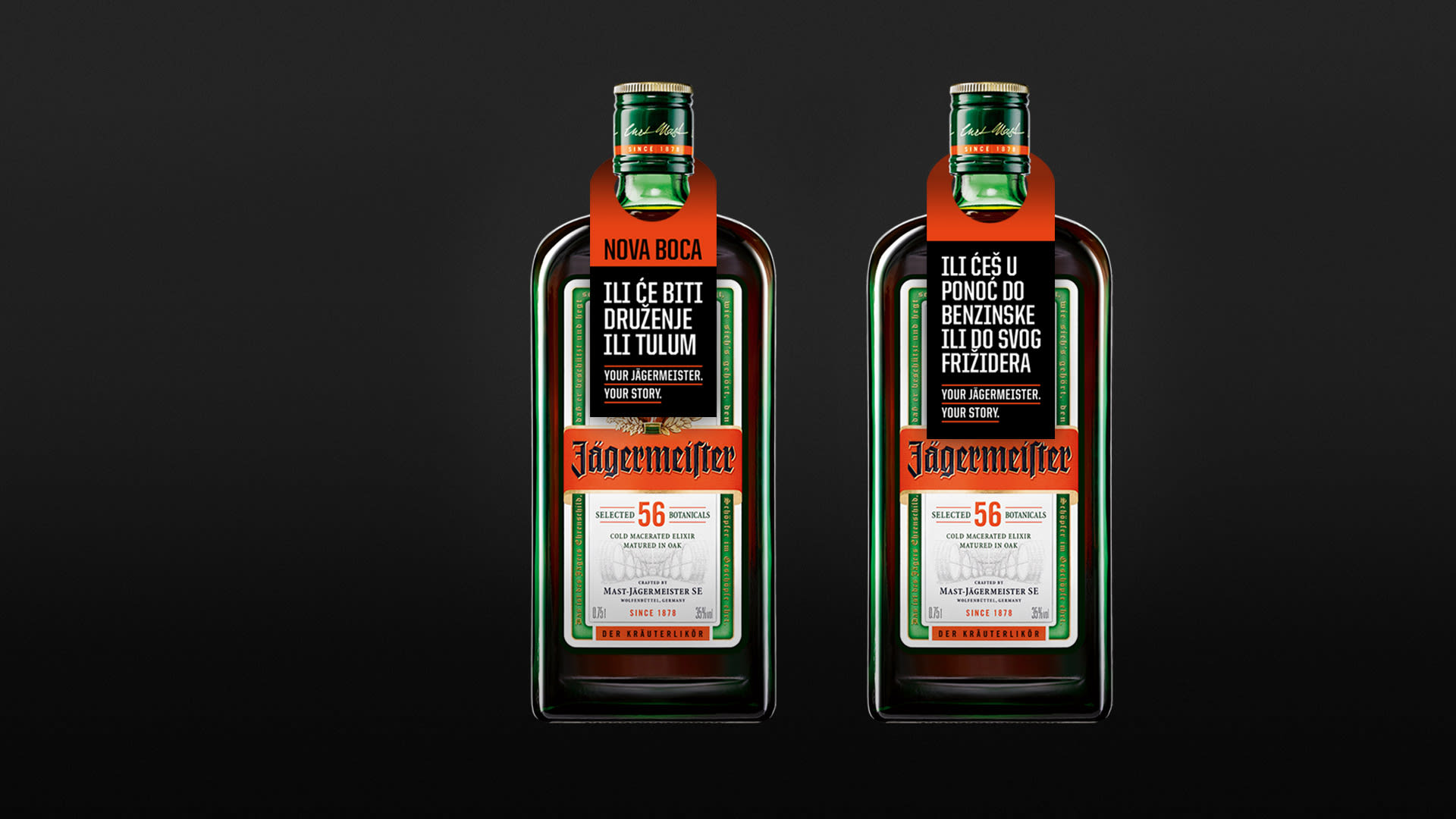 If you're a frequent Jäger party attendee you may come across Swipe Type - our app that, after you answer a couple of either-or questions, precisely detects what kind of party animal you are. And don't worry, unlike Zuckerberg, we won't store your answers or collect your data.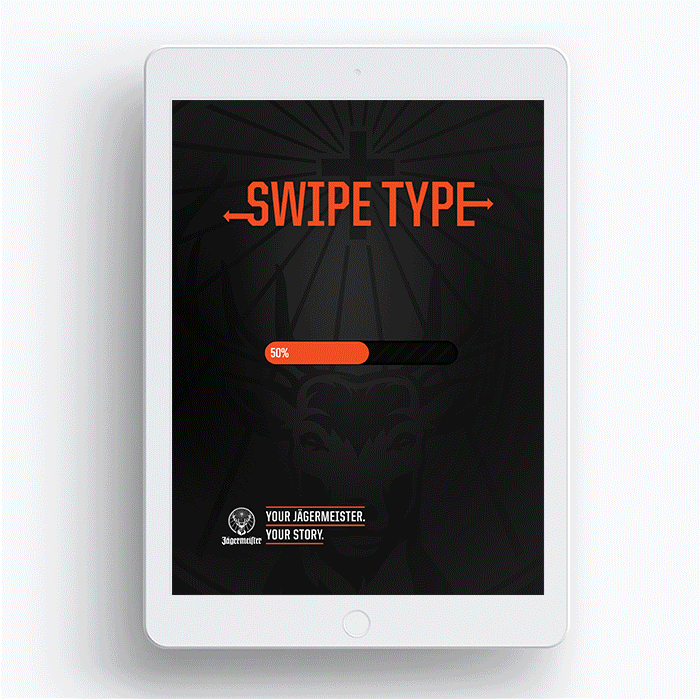 Credits
Señor
Vanja Blumenšajn ~ Very Creative Director, Copywriter | Jurica Ćorluka ~ Creative Director, Copywriter | Luka Pervan ~ Creative Director, Copywriter | Zvonimira Milevčić ~ Junior Copywriter | Damir Mazinjanin ~ Art Director | Nikolina Steković ~ Designer | Mišel Kovačić ~ Designer | Miro Čavar ~ UX/UI Designer | Iva Kaligarić ~ Strategic Director | Nina Trumbić ~ Account Executive
Jägermeister
Ivo Tudorić ~ Brand Manager | Tomislav Vuković ~ Junior Brand Manager | Davor Dujmović ~ Marketing Manager