After the campaign's launch last fall, it's time for new tours and adventures. Zaba's campaign continues with presenting the small business owners in tourism: the tourist agency Travel to Croatia and the second of two grand winners of the #firsttime competition that won an integrated advertising campaign — owners of the ranch Ramarin. Check their story out and then visit prviput.hr for some new trip ideas, don't hold your horses! ;)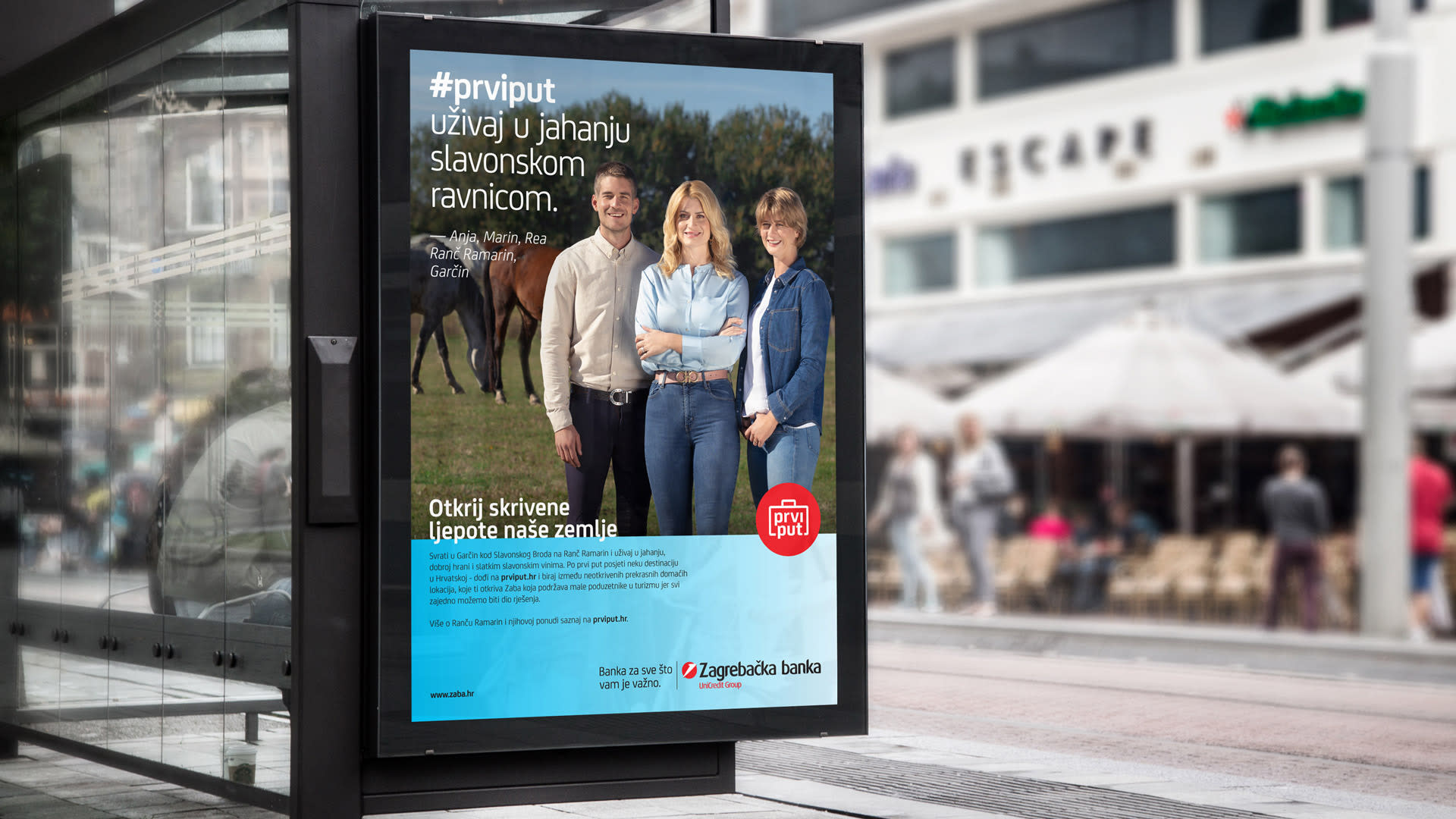 COMING SOON: KOLAŽI O LAŽI
July 25th marks the start of the TV series named Kolaži o laži, the first local documentary series about media (il)literacy. This well thought and brilliantly realized project (kudos Eclectica!) focuses on a number of ongoing themes such as influencers, fake news, conspiracy theories and others.
[Read more]
THE SUMMER COLLECTION OF CAREFREE T-SHIRTS
In a sea of ​​t-shirts in all colors, patterns and sizes, it's hard to decide which one, when and how to wear. The winter Carefree Sweatshirt for Wiener Insurance was desirable, but with the arrival of warmer days we started sweating because of the question what to wear when we put this universally practical sweatshirt together with other long sleeved clothes on the bottom of the wardrobe?
[Read more]