Brands are inseparable from the current social climate. They've been an integral part of pop culture since forever, and they form – and sometimes deform it. If they want to remain relevant in a divided society, brands don't have the luxury to stand aside. Taking on an active role carries a certain risk but also the "holy grail" of each brand in this day and age: relevance. Today, building relationships with customers means sharing the same values and being ready to display them. In fact, there is no alternative. Anything else would mean falling out of the audience's scope of interest as well as losing significance – which is the one thing brands fear the most.
HONEST WINE FOR HONEST LOVE
Honest Wines Matković have always paid a lot of attention to building a brand that reflects their philosophy – honesty – so their support for Zagreb Pride was a logical step.
It's never easy to show your true feelings, but it is even harder to hide them. Love has no labels.
When choosing the copy, the emphasis is on honest moments that many people can identify with. Even though this label has been present on the market, the special rainbow-colored label spoke out against labelling. Instead of marketing platitudes, the Matković family decided to come out with a special edition of cabernet franc, as a show of support for every honest love. The reactions of Pride participants as well as the media and the general public were fantastic. Honesty really does pay off.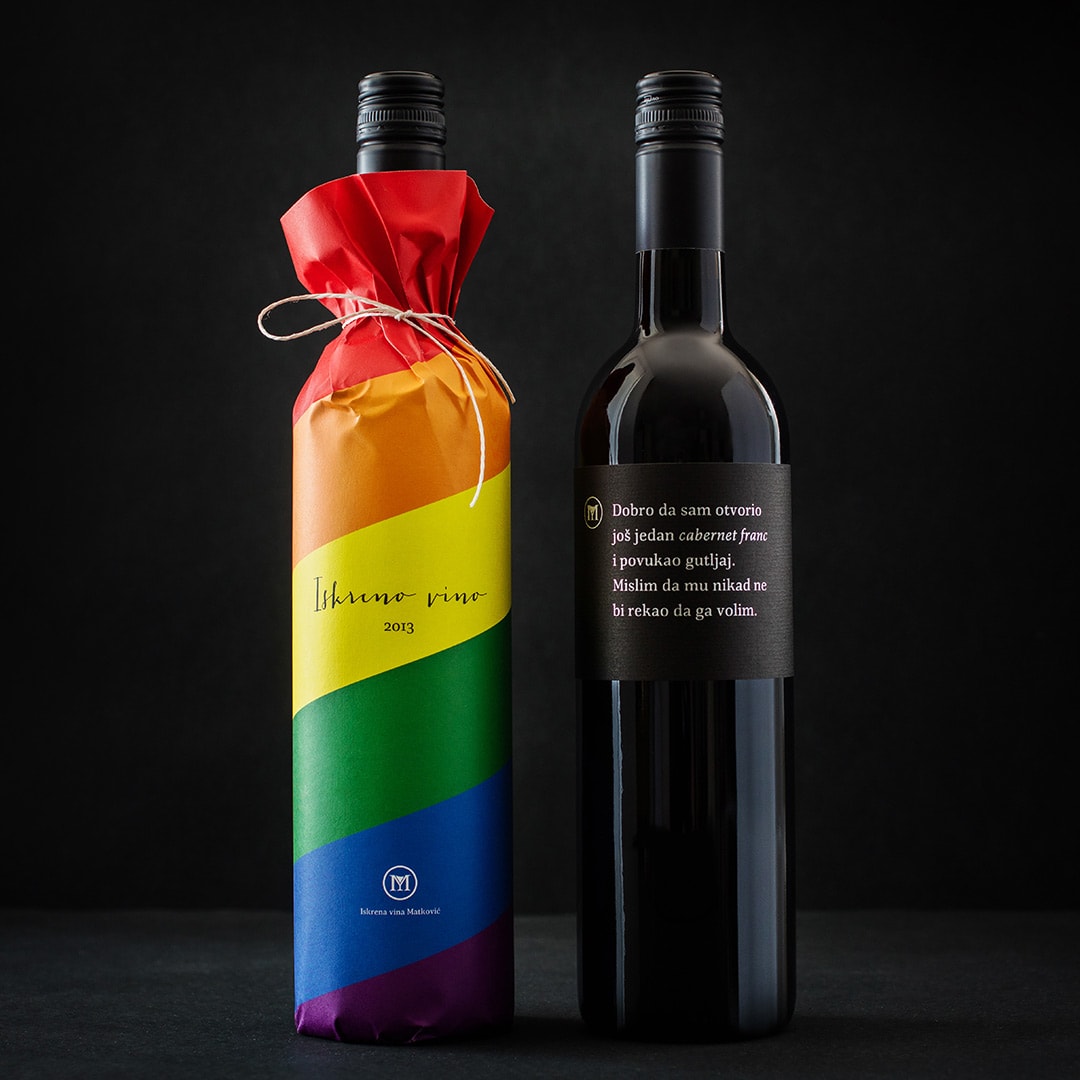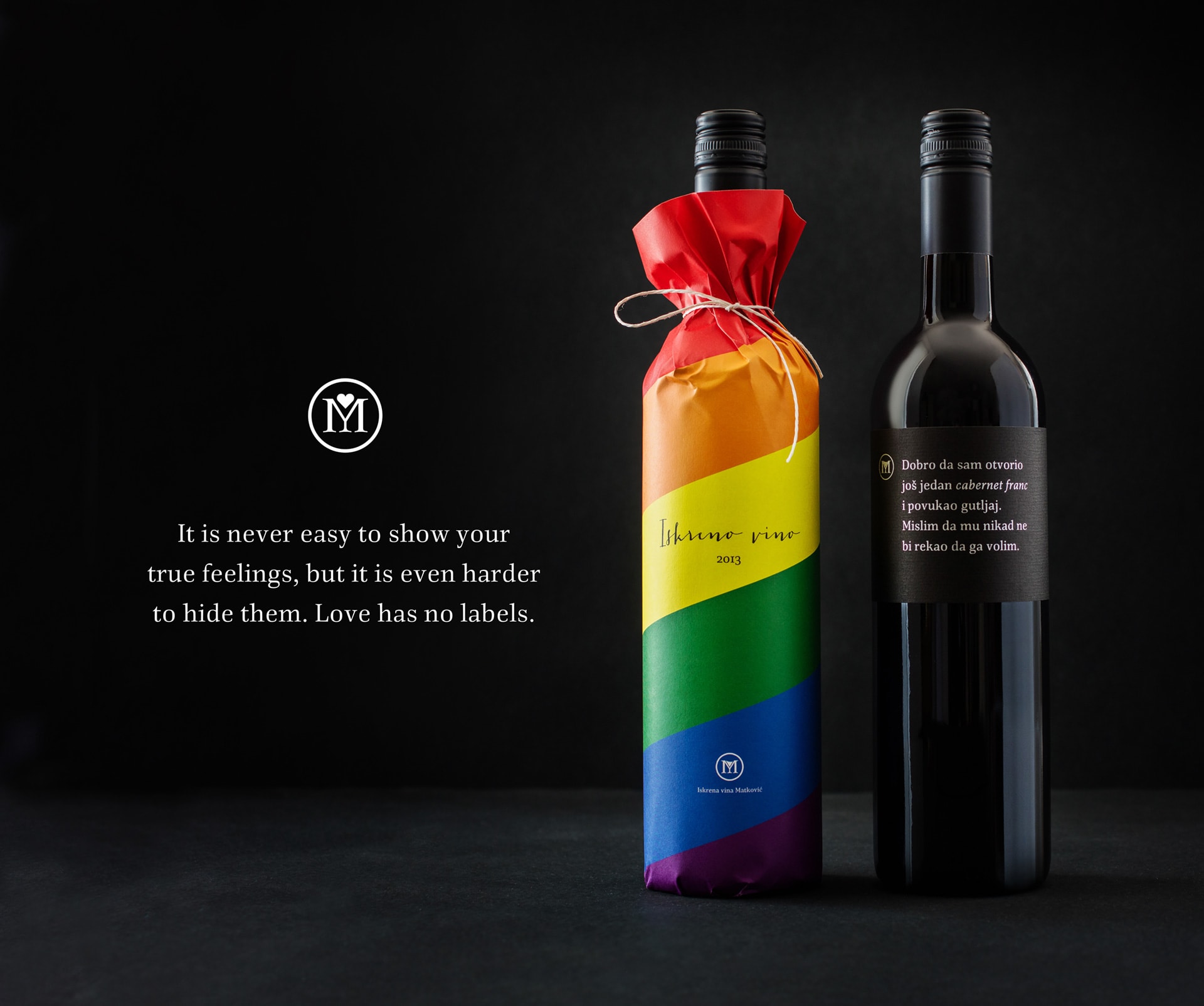 Credits
Señor
Vanja Blumenšajn ~ Very Creative Director, Copywriter | Miro Čavar ~ Art Director, Designer | Iva Kaligarić ~ Strategic Director
Associates
Maja Danica Pečanić ~ Packaging Photographer
OPG Matković
Josip Matković, Mira Matković, Iva Matković, Ivan Matković