Imagine a future in which your fridge will know you've run out of milk and notify you to pick it up at the store. Or the day when cars will book a checkup at the mechanic's as soon as something goes squeaky? The near future has arrived; Internet of Things – the network of physical devices, homes, cars… is becoming ever more present and entering the pores of almost every aspect of everyday life.
I COULDN'T CARE LESS
Today's hectic lifestyle comes with a million worries, so why not have one less. We've all been there - returning home from half way out the hallway to make sure the door is locked, sitting in a meeting worrying whether you turned off the iron or thinking what little Rocky is doing home alone. Since we're being so careful, we might as well be carefree. Iskon sure felt carefree when they commissioned us for the Iskon.Smarthome video – their innovative system for controlling your home remotely.
On the road exiting Zagreb, we reminded all those that don't have Iskon.Smarthome of the only possible alternative that will keep an eye on their home while they're away.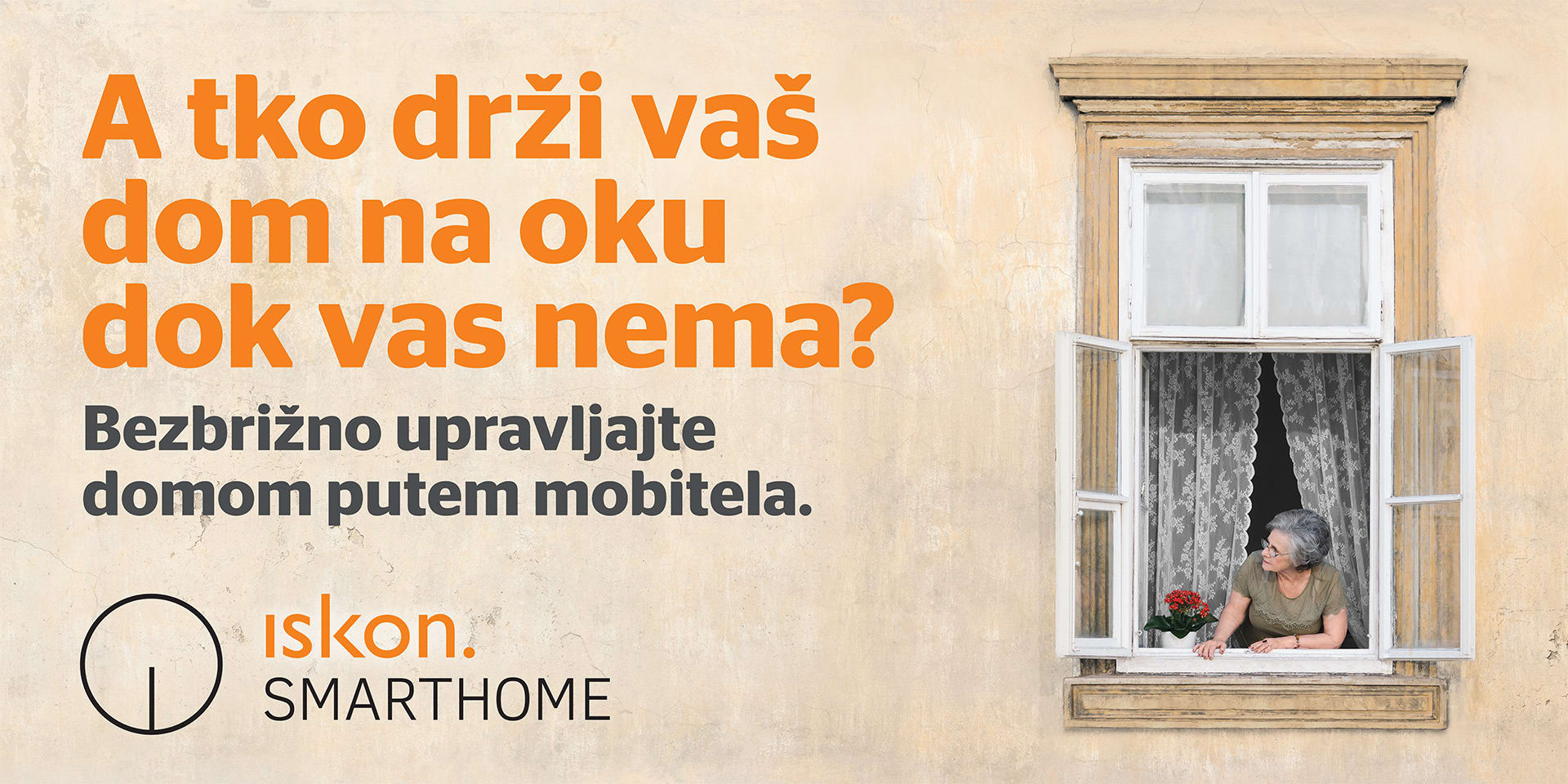 Credits
Señor
Vanja Blumenšajn ~ Very Creative Director, Copywriter | Luka Pervan ~ Creative Director, Copywriter | Vinko Čuljak ~ Designer | Iva Kaligarić ~ Strategic Director | Nina Trumbić ~ Account Executive
Associates
Marin Balaić ~ Director | Ana Šepić Šolaja ~ Producer (Centralna jedinica) | Mia Gvozdić MIchl ~ Producer (Centralna jedinica) | Marko Mihaljević ~ Photographer
ISKON
Iva Pregernik Jungić ~ Marketing Communications Director | Tajana Čonka ~ Marketing Communications Specialist | Iva Vukšić ~ Public Relations and Sponsorships Manager | Lovorka Prtenjak ~ Marketing Communications Specialist | Krešimir Madunović ~ President of the Board