A group of friends in a humorous situation. Inspirational music. Football. Passion. Patriotism. Cheap jokes. You can see it already, right? It's… a beer ad. But is all that even necessary when you have a top-quality product?
BEER, AS IT SHOULD BE
Beer is an integral part of everyday life. Where's socializing, there's beer. Where're festivals, there's beer. Where's sport, there's beer. Where's… okay, you get the point — beer is always there somewhere. And it has been present in Croatia since 1664., when it was first made on our territory in Osijek with exclusively natural ingredients.
More than 350 years later, in the modern industrial brewery, Osječko is still produced using the old way. While many other beers contain preservatives, chemicals and artifical dyes, Osječko remains without compromise when it comes to quality. It uses only spring water, the best barley malt, selected hops and Brewer's yeast. Nothing more. That's why even today we can taste the same aromas as our great-great-great-grandfathers.
CREATIVE WITHOUT ADDITIVES AND WITHOUT COMPROMISE
Made with love and for real beer lovers, Osječko decided to present its tradition in a non-traditional way, without any motifs that we usually see in beer commercials.
Because who needs another campaign where the crew from the office toasts at the bar? Or a campaign where we use a panorama shot to show the city from which our beer originated? And a campaign in which we have a video with a BBQ scene?
The strenght of Osječko pivovara is in its premium beer made from quality ingredients, without additives and without compromise. That's why the new campaign for Osječko didn't need need any additon. It needed only… Osječko.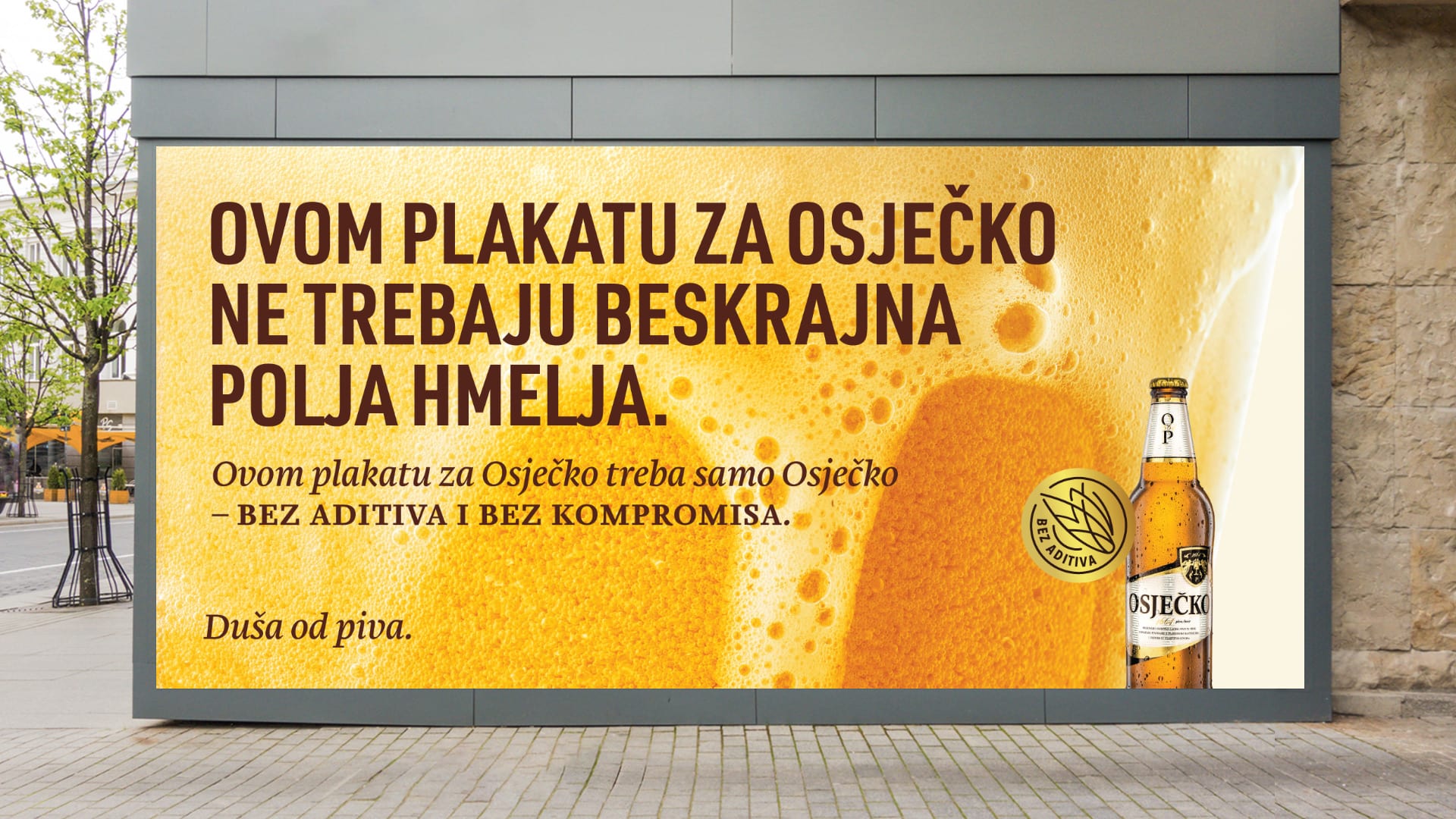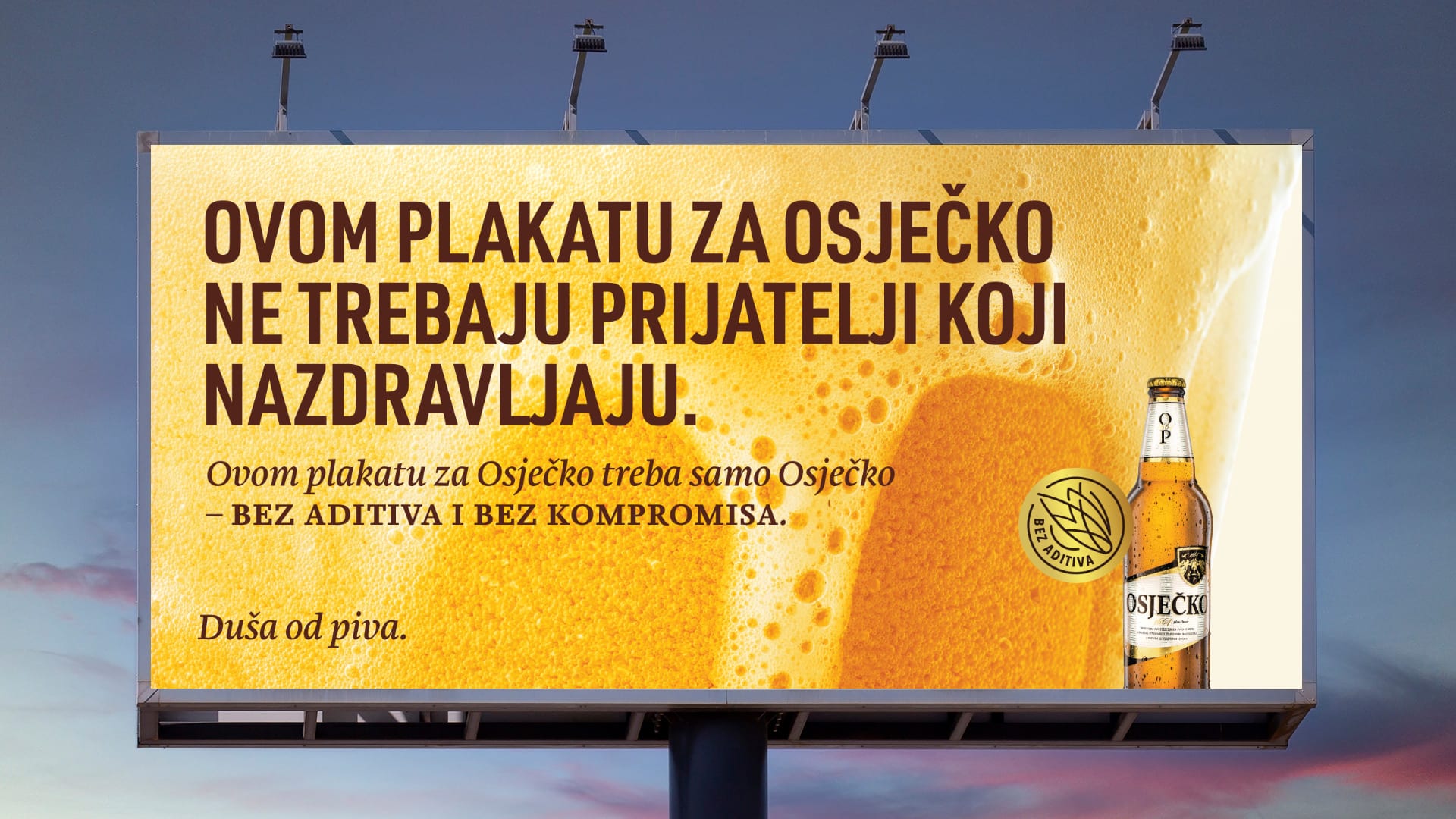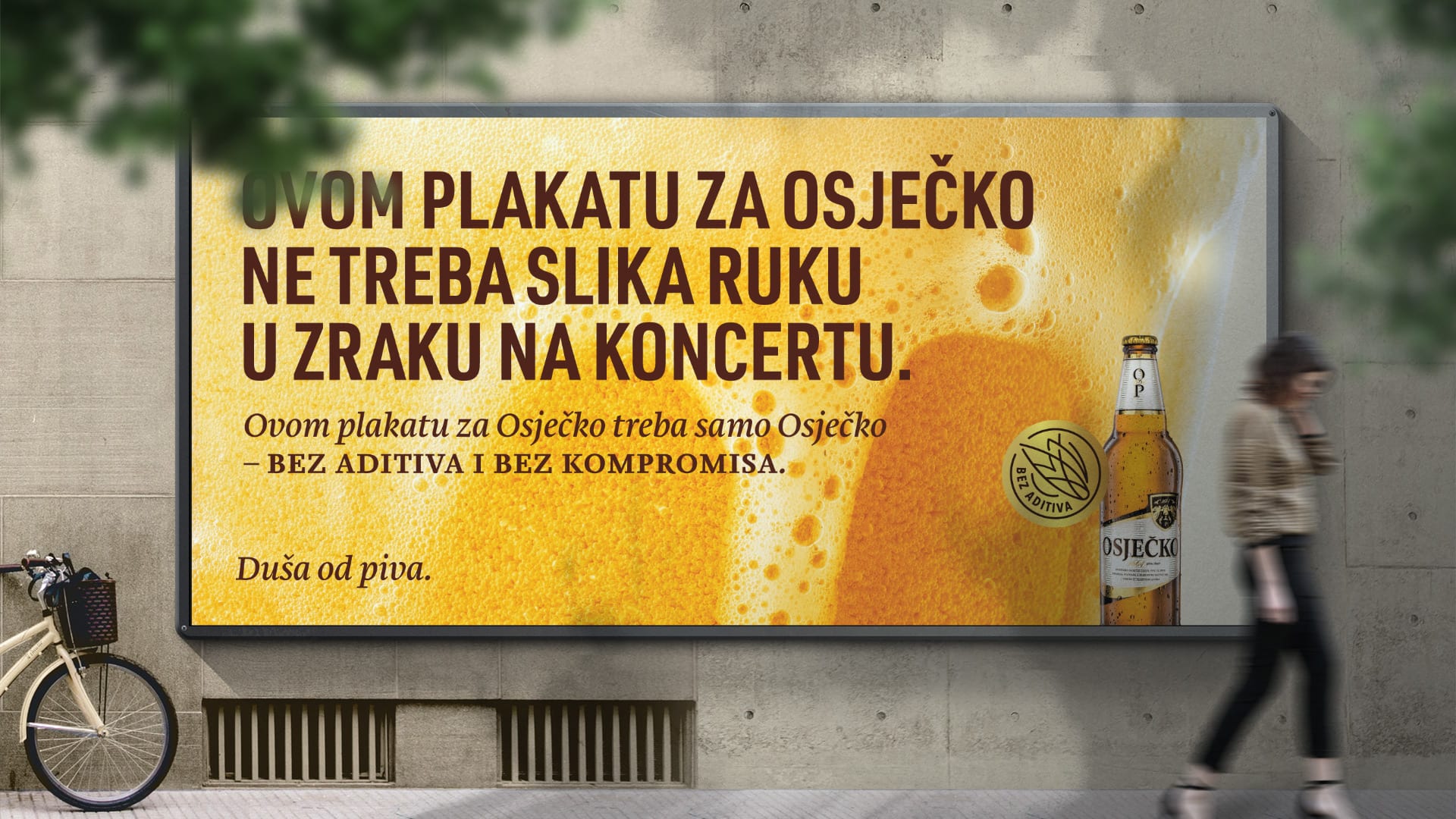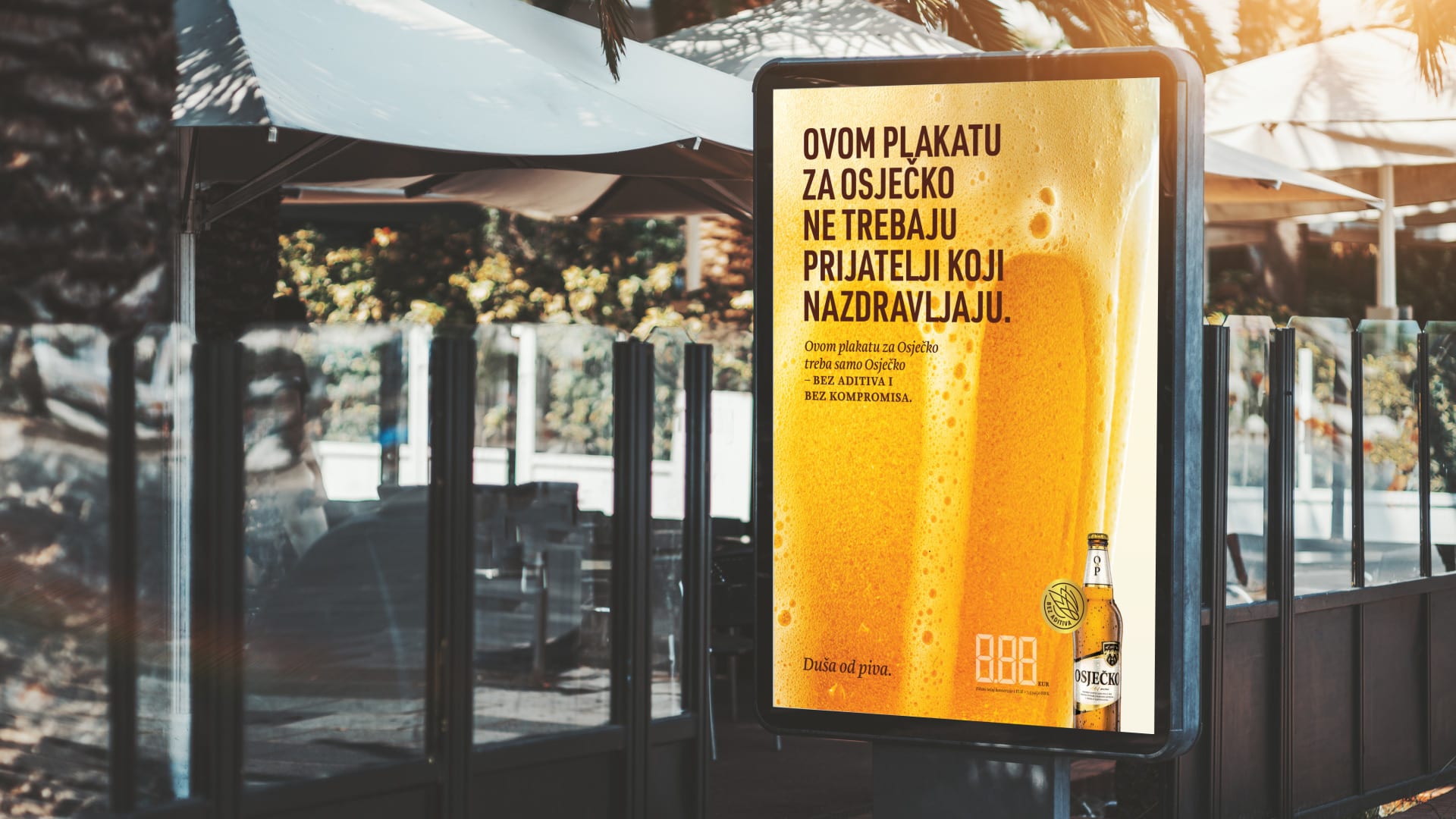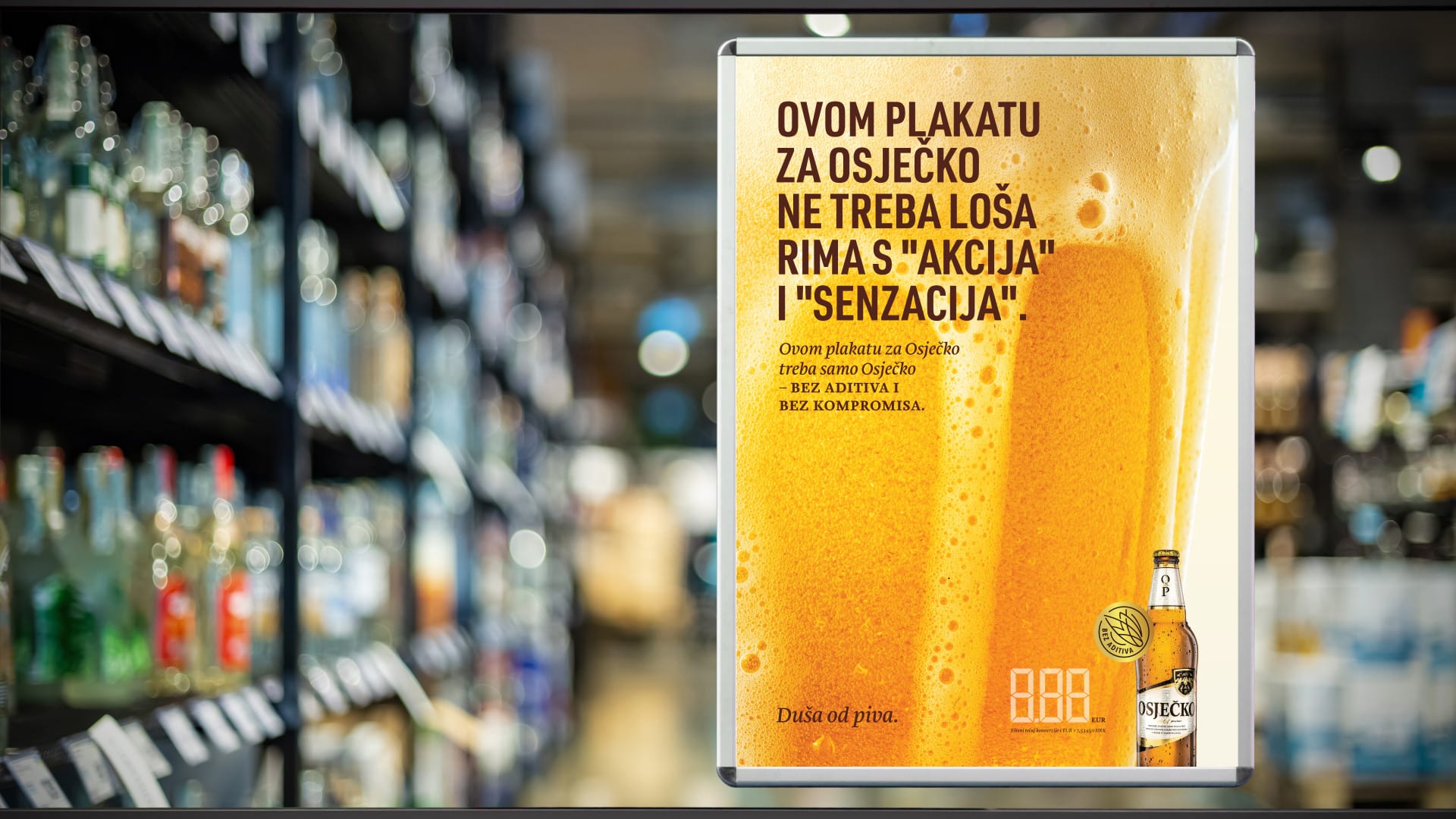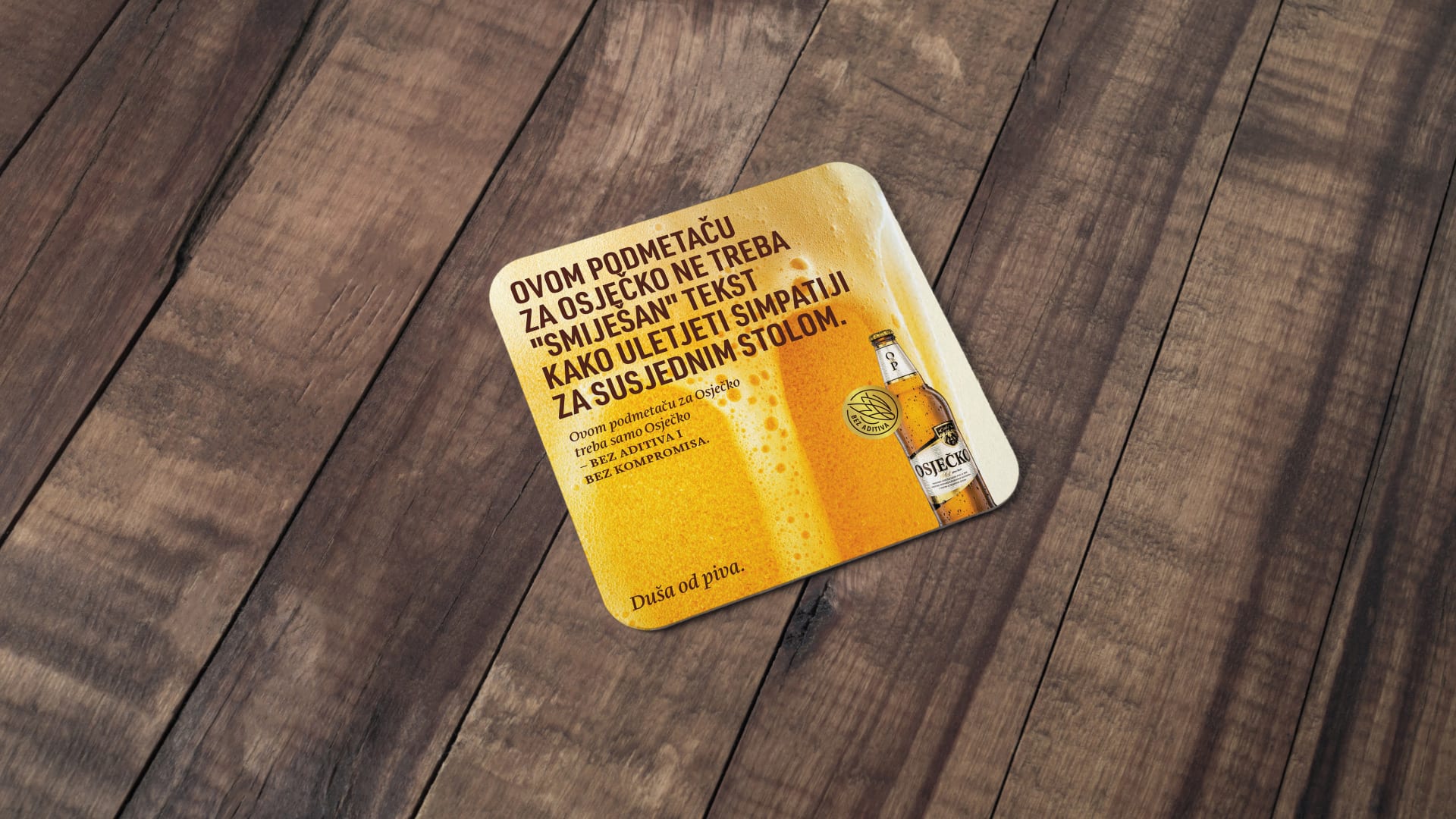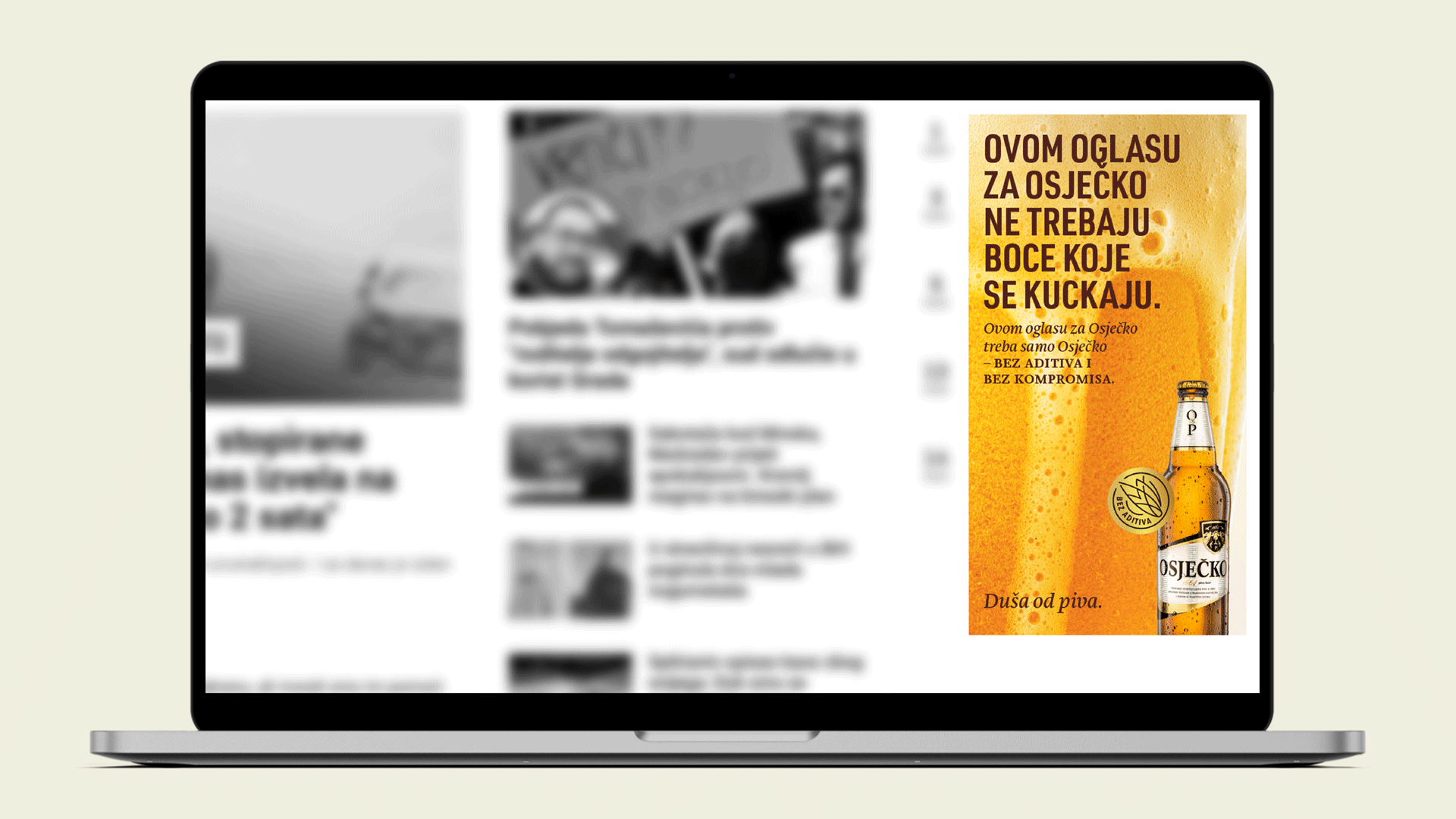 Credits
Señor
Iva Kaligarić ~ Strategic Director | Jurica Ćorluka ~ Head of Creative, Copywriter | Mario Štrok ~ Junior Copywriter | Tomislav Fabijanić ~ Head of Design | Mišel Kovačić ~ Designer | Dragiša Mioč ~ Designer | Dora Crnčević ~ Digital Account Executive | Janja Pilić ~ Account Executive
Associates
Marin Balaić ~ Animator | Dubravko Robić ~ Sound
Osječka pivovara
Andreja Komak ~ Marketing Director