You know what ladies are like – they always want to look better, play with their looks and charm acquaintances or accidental passersby. And so the ever-playful Amélie decided to embellish her visual identity and the décor of her patisseries.
SWEET DREAMS
The story of Amélie started in 2010, when the owner Žakline decided to quit her job in marketing and pursue her dream of opening a patisserie and creating her own pastries and sweets. Knowing that the real charm can be found in authenticity and tiny imperfections, she decided to turn these into her advantage.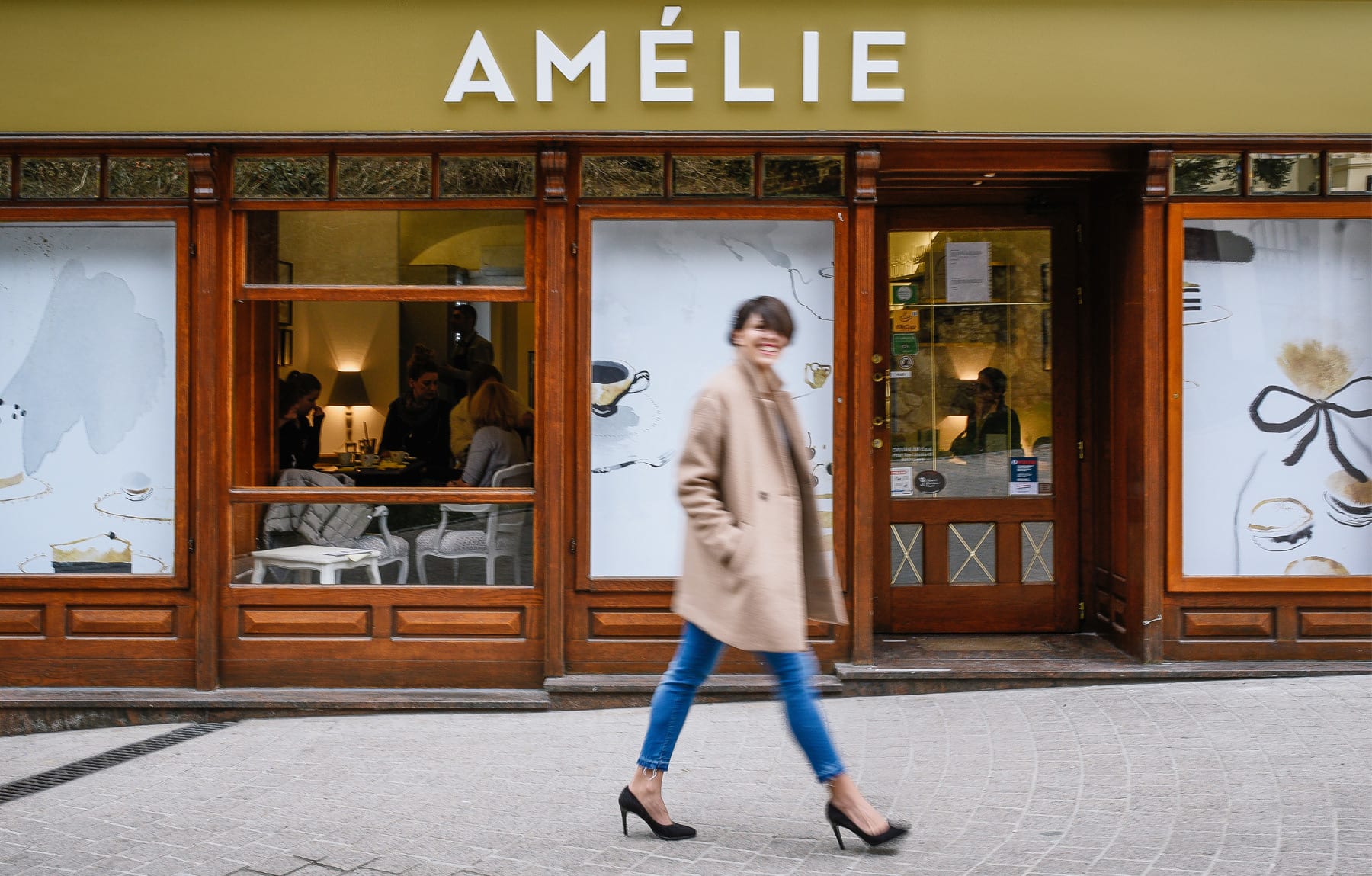 Finding that je ne sais quoi
How to stand out among many "sweet" and similar-looking patisseries? Thanks to Žak, Amélie is feminine and sophisticated but doesn't hide her quirky side. Her personality, which is one of the things her guest like the most, had to be reflected in the Amélie brand so we decided to transmit that charming flair to the new visual identity.
We approached the visual identity the same way that Amélie approaches her pastries. Each pastry is handcrafted and unique, and so are the illustrations on the materials. Instead of getting bogged down by vectors, the visuals are embellished with aquarelle paintings. Just like in the kitchen, you can feel the well-known French temperament and charisma. Everything has to be perfect in an imperfect way – pleasure doesn't flourish under strict rules. That's where Amélie gets her distinctive quality from.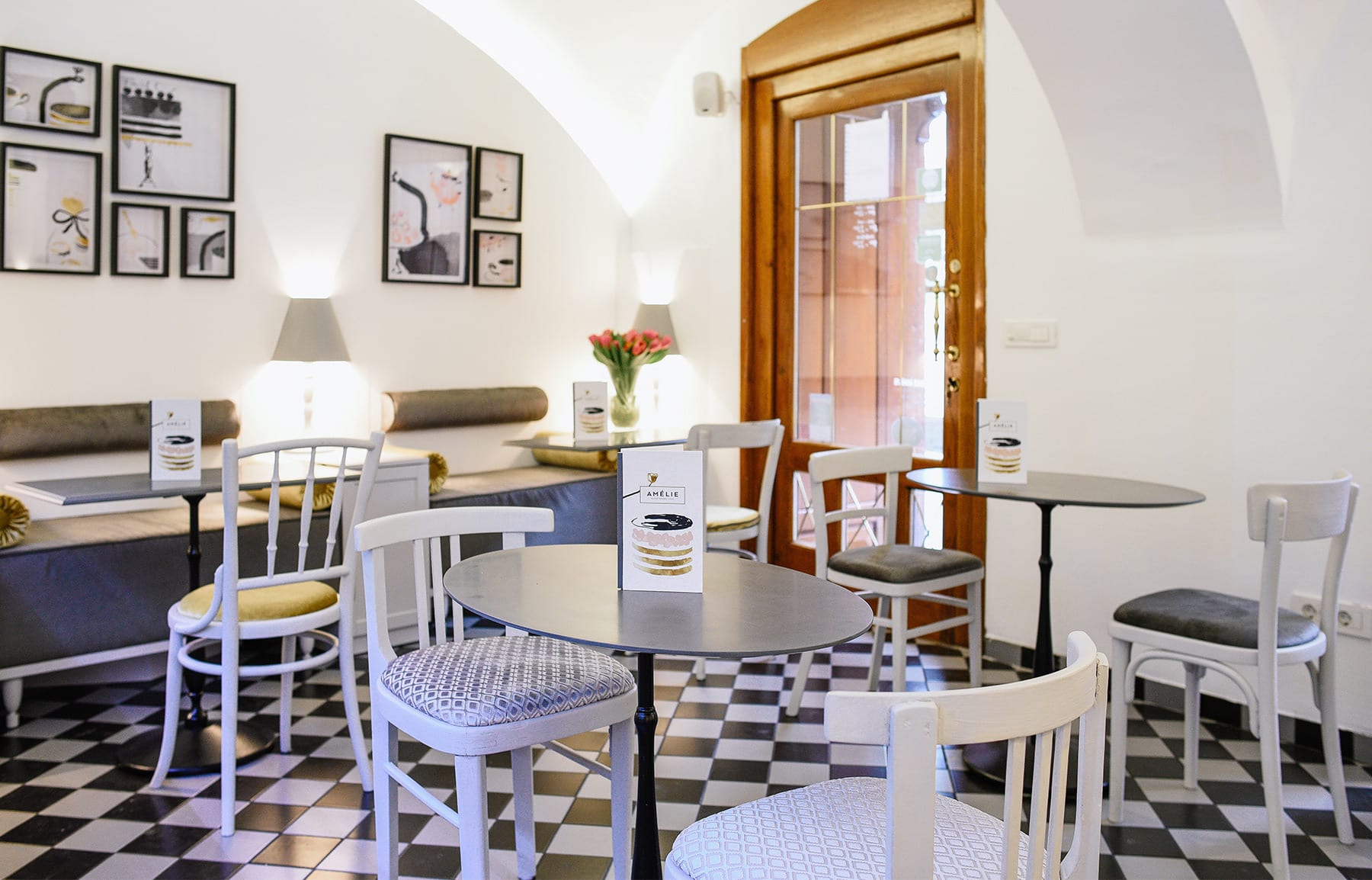 Amélie, the place to be!
If you desire a place where you can enjoy a sweet (re)treat and a cup of coffee with friends, Amélie is expecting you. At the entrance itself, the "Sweet rendez-vous" slogan prepares you for pleasure and conveys the spirit of a place that can't wait to host you. In this oasis, a hideaway from the everyday buzz, everything is dedicated to small indulgences. You can find encounters everywhere: from the menu which can't wait to sweep you off your feet, to the finger-licking combination of carrot and ginger in the carrot cake, to the seductive smell of coffee and cake inviting you to a menage-a-trois. Everything is in place so you can experience the intimacy, spontaneity and French charm that the Amélie team brings every day.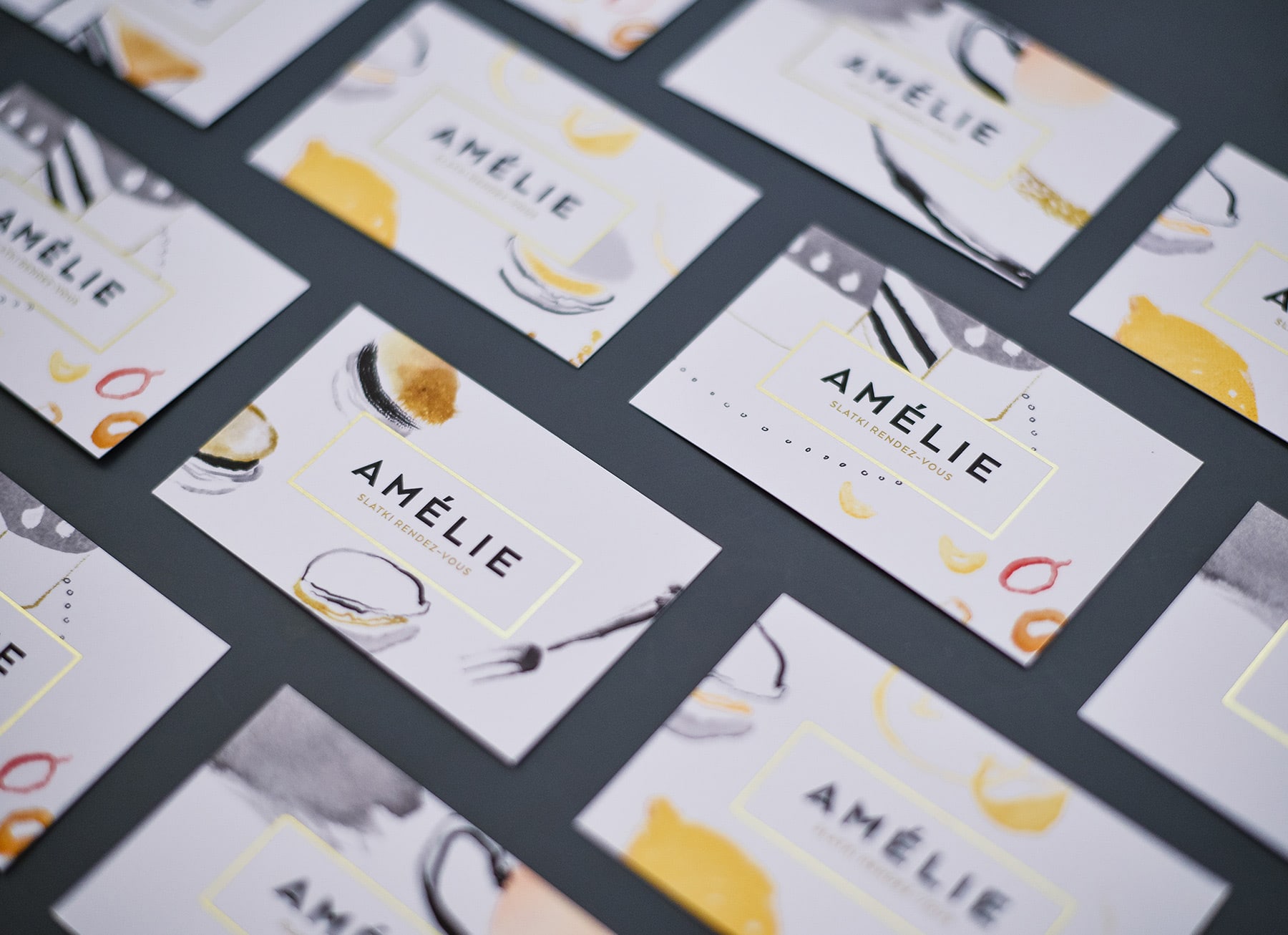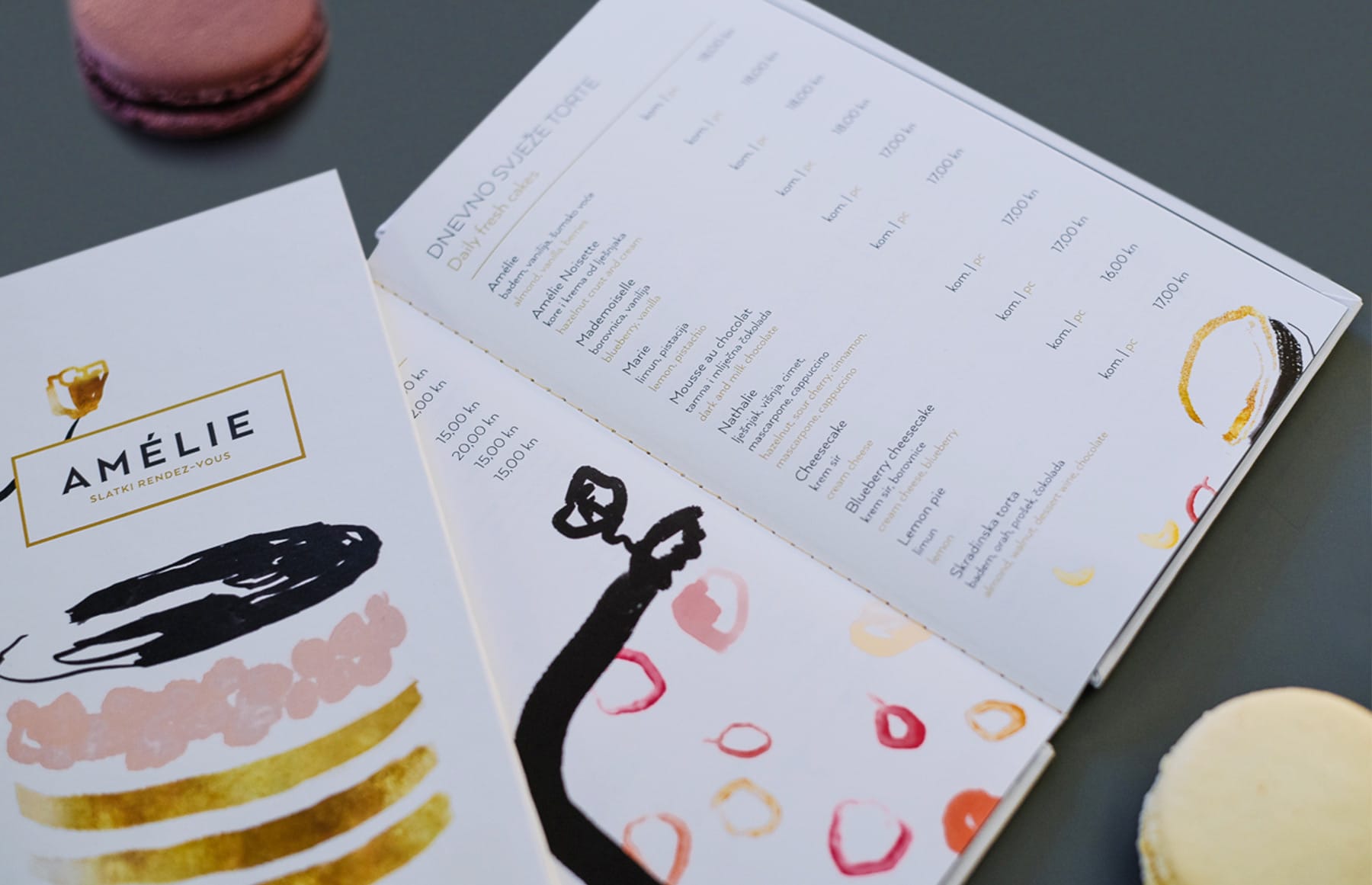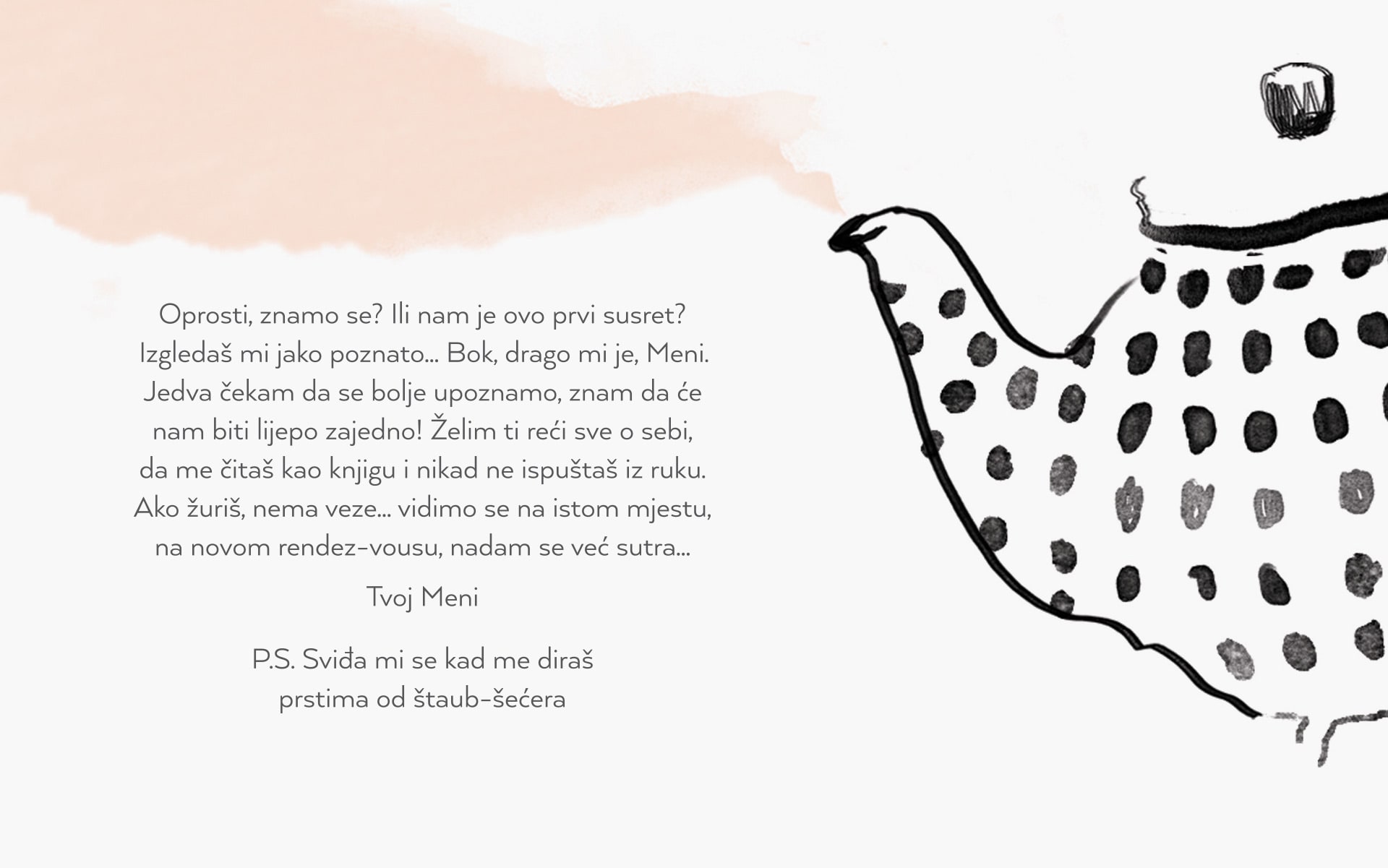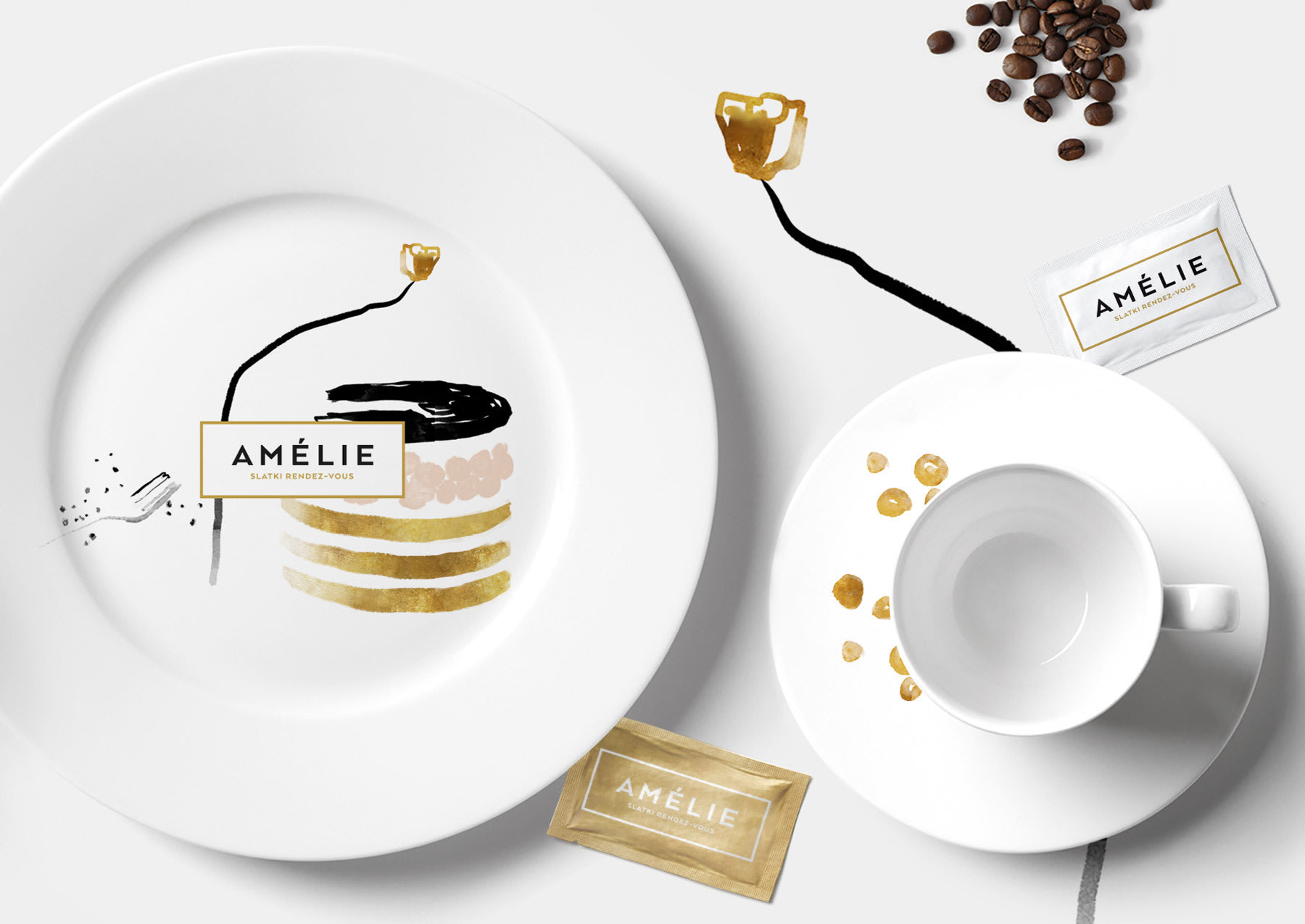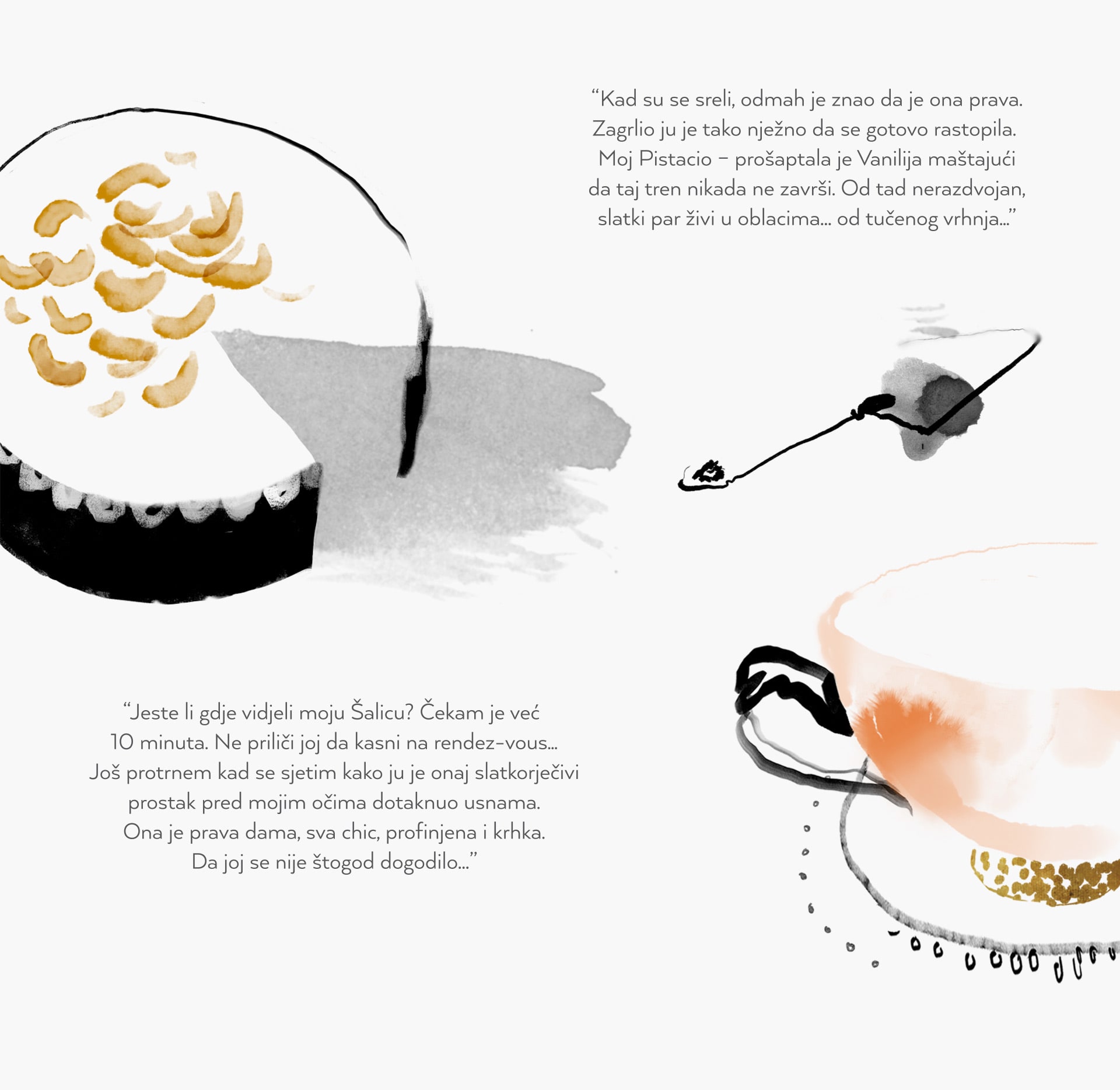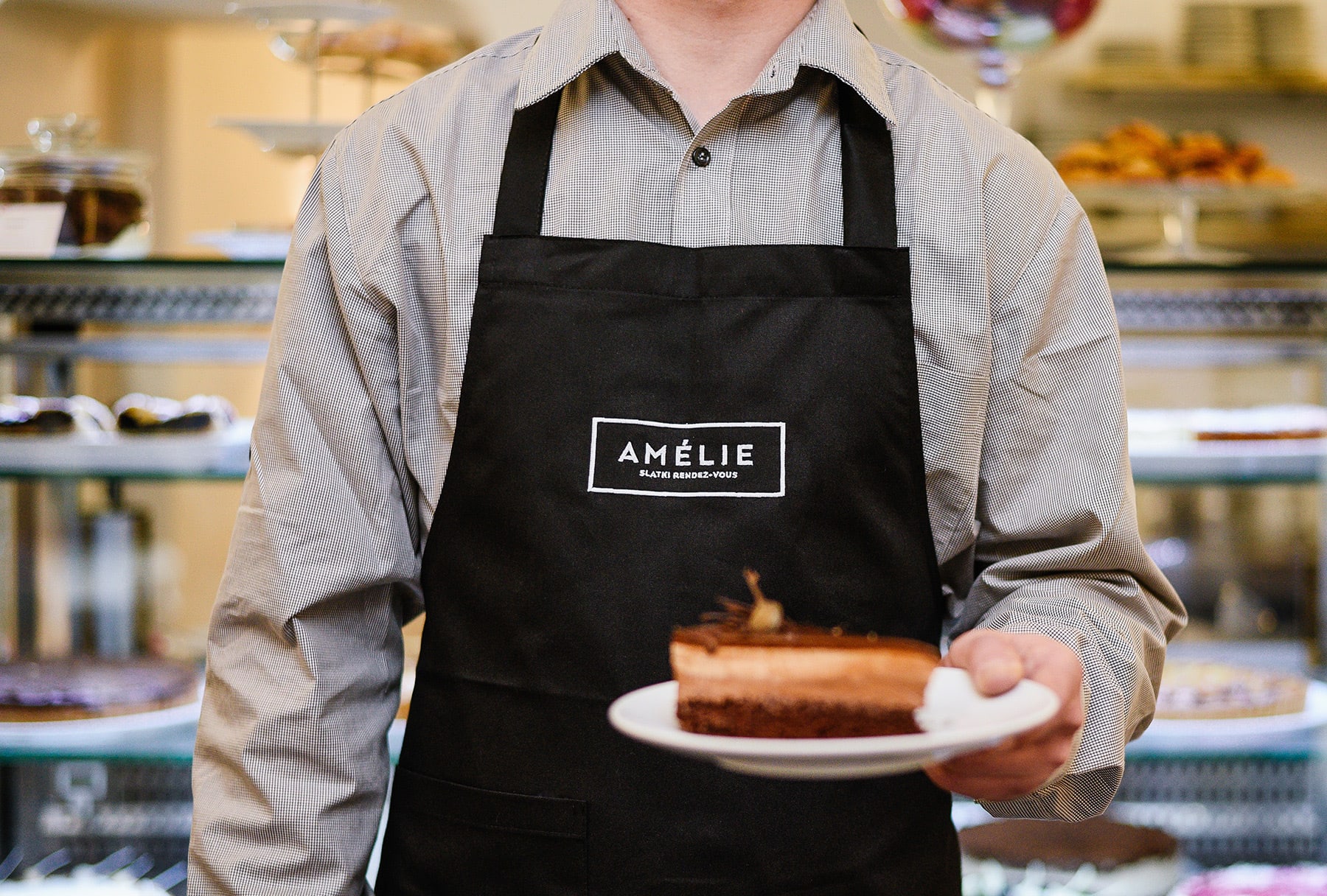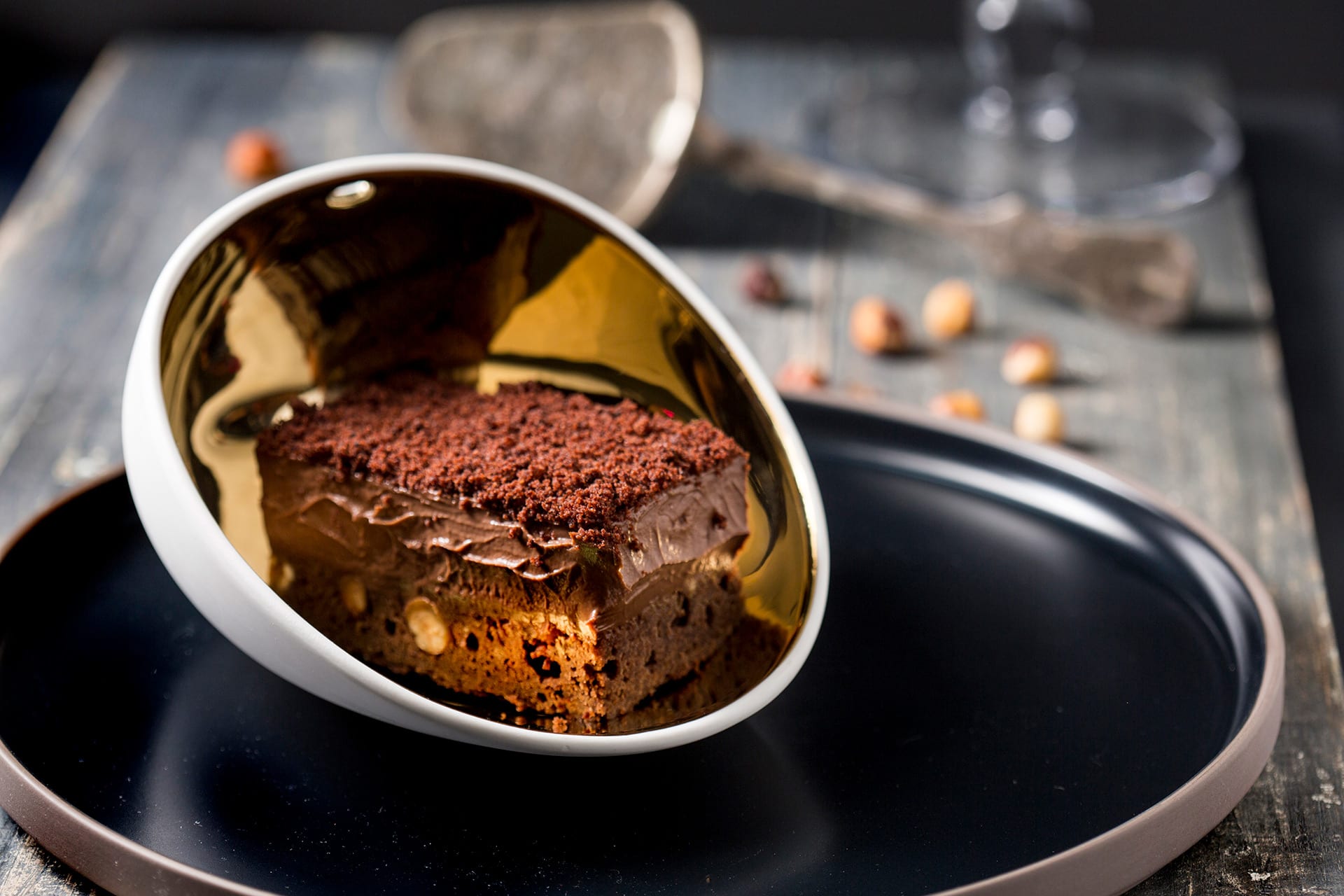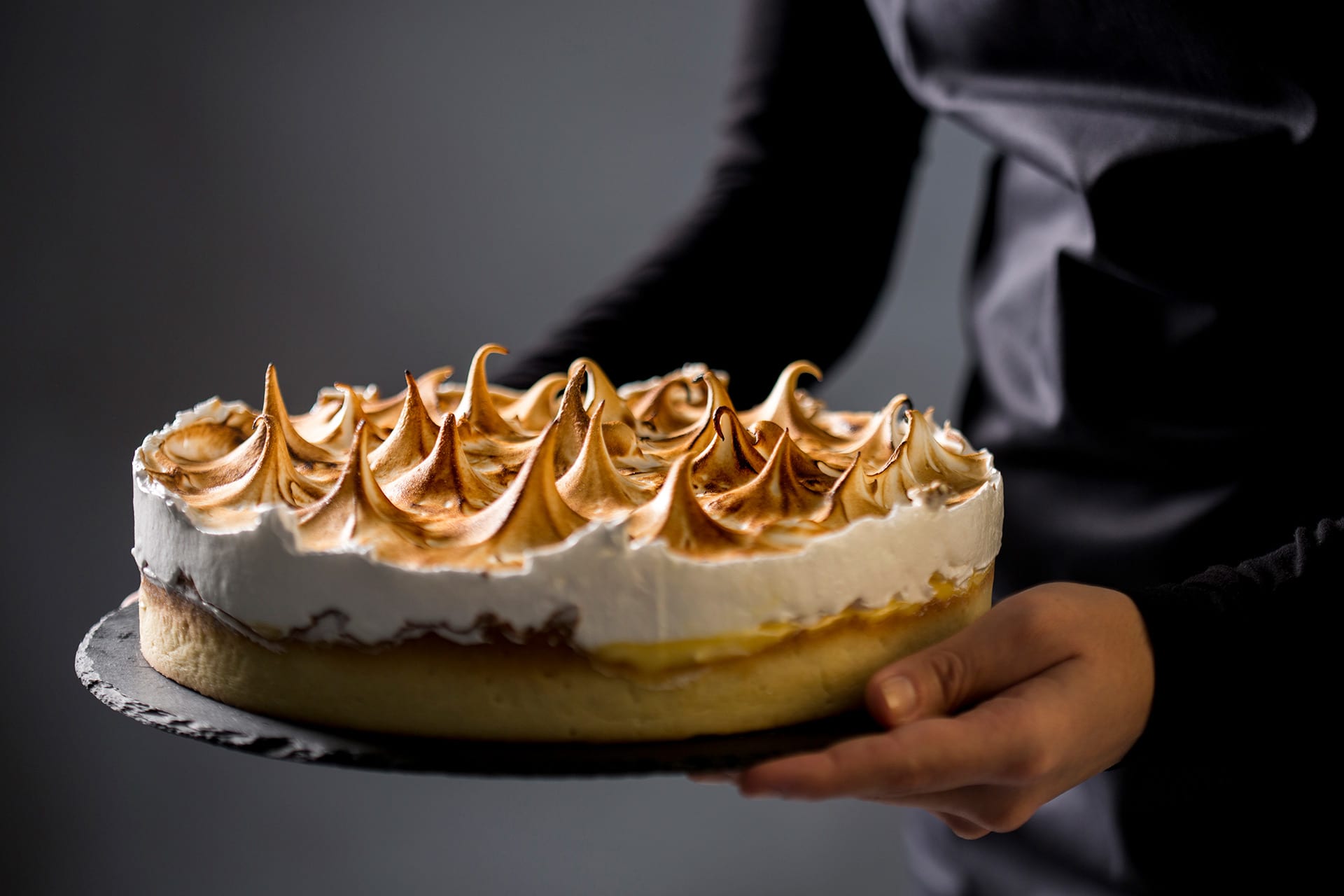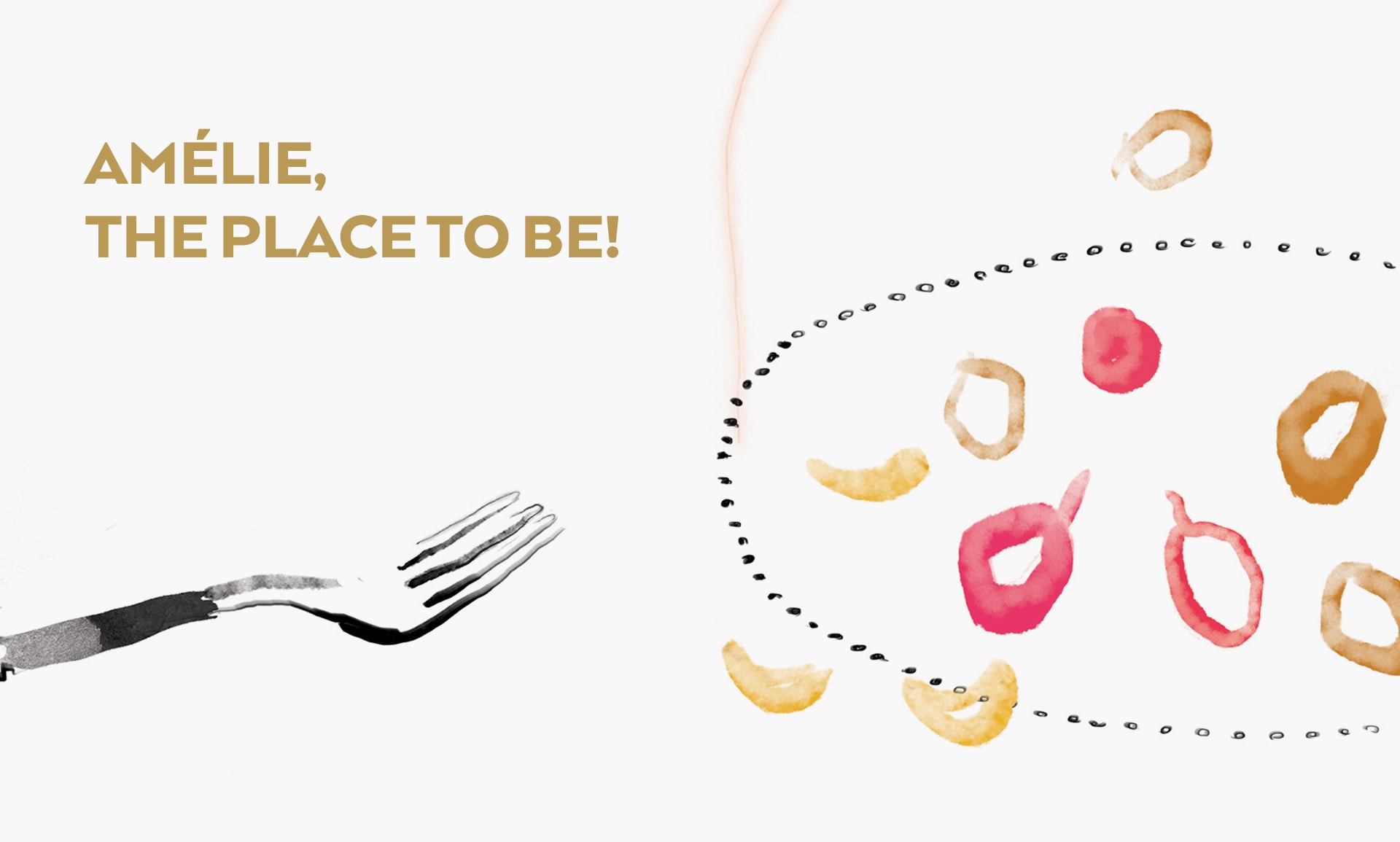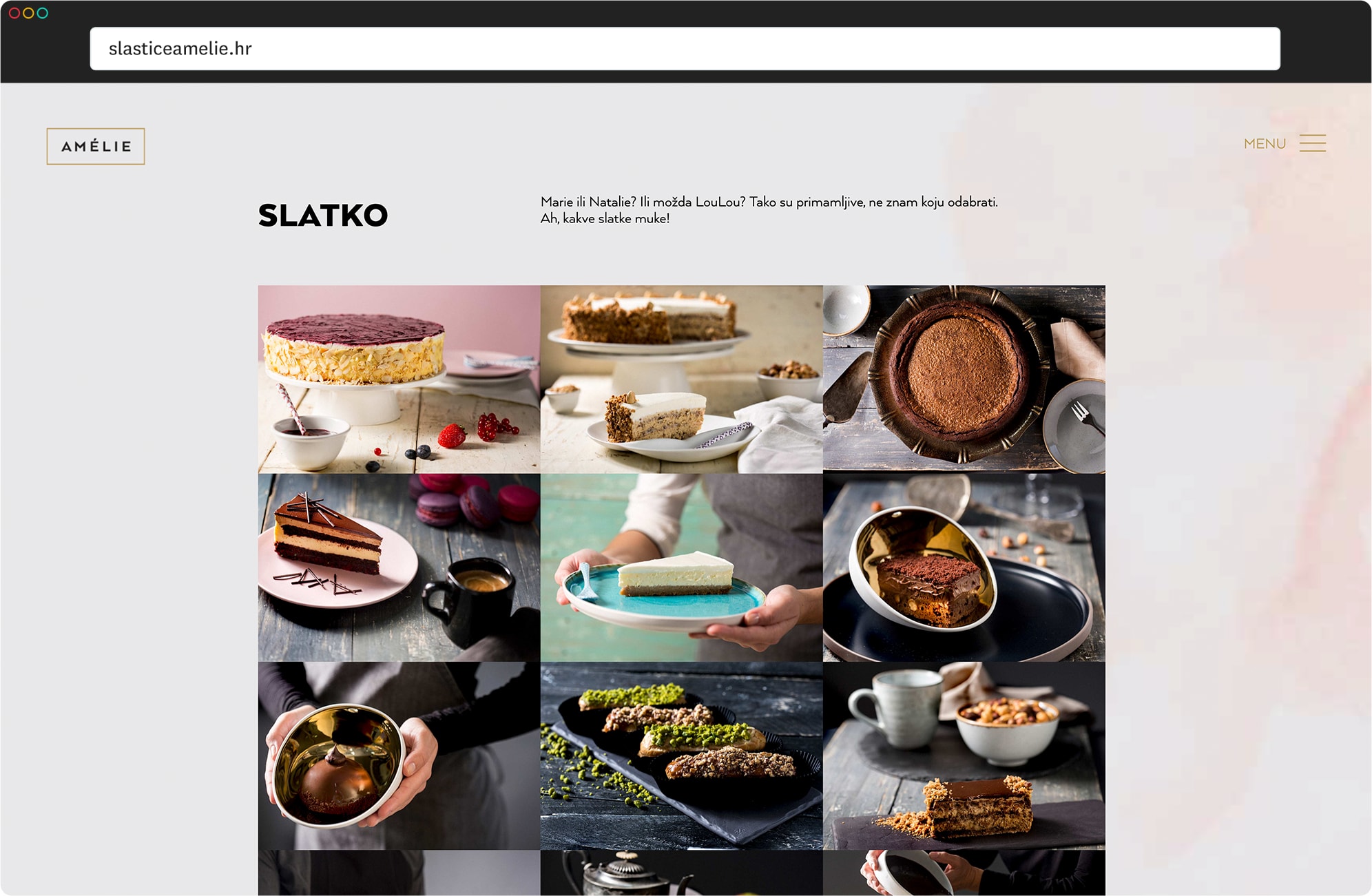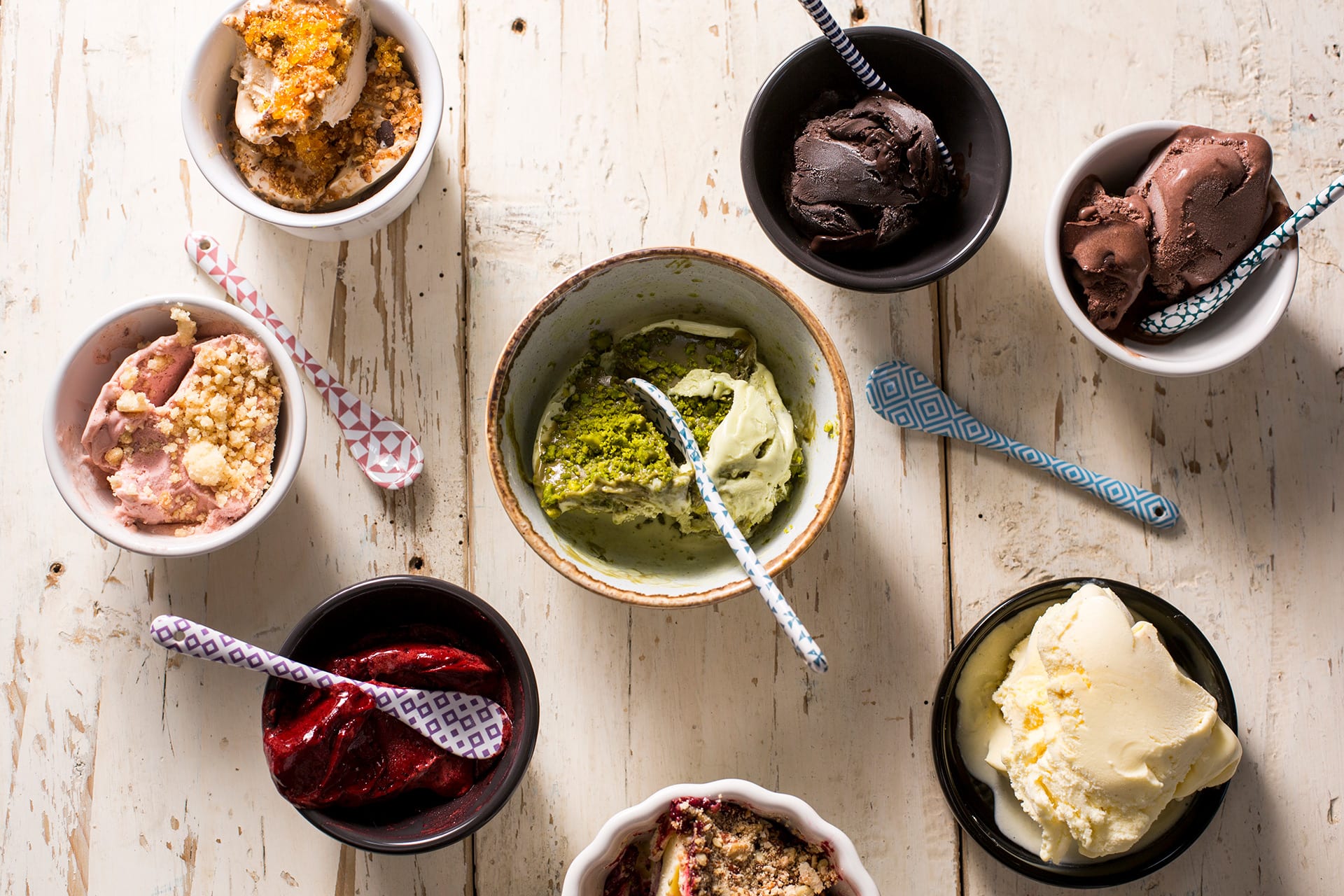 Credits
Señor
Vanja Blumenšajn ~ Very Creative Director, Copywriter | Jurica Ćorluka ~ Creative Director, Copywriter | Zvonimira Milevčić ~ Junior Copywriter | Vinko Čuljak ~ Art Director | Imelda Ramović ~ Art Director | Iva Kaligarić ~ Strategic Director | Miro Čavar ~ UX/UI Designer | Nina Trumbić ~ Account Executive
Associates
Mateja Kovač ~ Illustrator | Petar Santini ~ Project Photographer | Berislava Picek ~ Project Photographer
Amélie
Žakline Troskot ~ Director