Attracting new, awesome employees apparently attracts new and awesome awards as well! Croatia's Best Employer Brand Awards picked the best ones this year. Atlantic group cleaned up the place and won the Grand Prix, while Iskon brought home two awards: Best Innovative Employer Brand Activity and Development and Implementation of the Employer Brand. Congratulations! We are happy to be a part of these projects even before employer branding was the trendiest term in the industry. Take a peek: Señor x Iskon and Señor x Atlantic.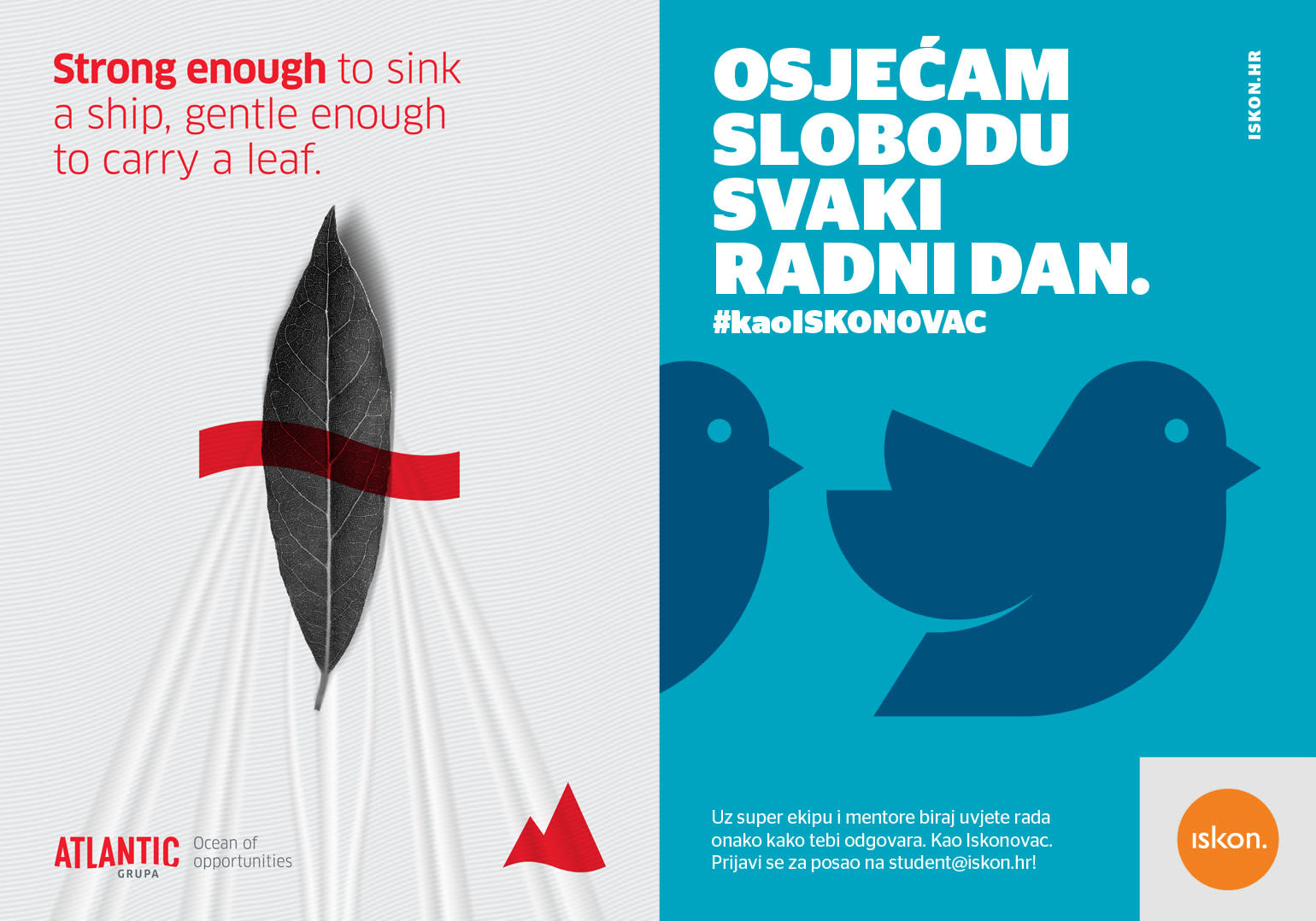 WE'VE UNWRAPPED ZABA'S CHRISTMAS CAMPAIGN
Do you prefer seeing someone's reaction to the gift you chose (hopefully right!) for them or unveiling a surprise prepared just for you? Since the thing we prefer the most is preparing new campaigns, you can find the answers to this question given by giftgivers and giftreceivers in the series of videos for Zaba's Christmas prize-winning game.
P.S. Don't let Christmas surprise you this year — buy some great gifts on time!
[Read more]
#FIRSTTIME, FOR THE SECOND TIME
If you thought that was it, you were mistaken because Zaba continues to promote unexplored and undiscovered beauties of Croatia. After the TVC and the visuals for Hotel Frankopan, we made 5 new videos and 5 new key visuals for 5 small and micro businesses in Croatia. Watch the videos here and discover plenty of other cool locations for your weekend getaways.
[Read more]