Attracting new, awesome employees apparently attracts new and awesome awards as well! Croatia's Best Employer Brand Awards picked the best ones this year. Atlantic group cleaned up the place and won the Grand Prix, while Iskon brought home two awards: Best Innovative Employer Brand Activity and Development and Implementation of the Employer Brand. Congratulations! We are happy to be a part of these projects even before employer branding was the trendiest term in the industry. Take a peek: Señor x Iskon and Señor x Atlantic.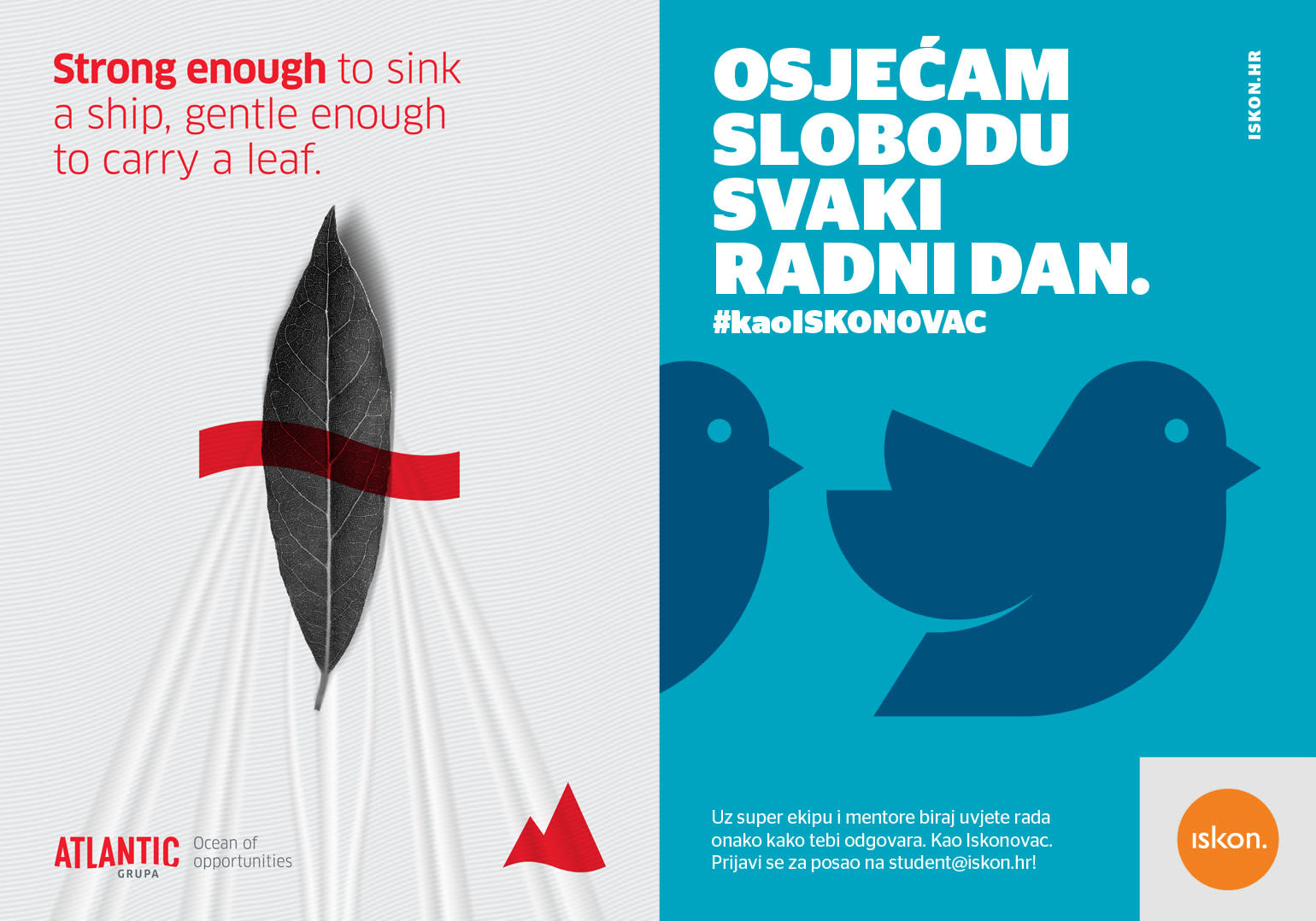 We have four MIXX finalists!
Two of our campaigns are in four categories for the best digital project award: Mental hygiene in the Corporate Social Responsibility Campaign category and Wiener travel insurance in the Direct Response and Lead Generation Campaign, Campaign Effectiveness i Influencer Marketing categories. Bravo for Wiener insurance and iProspect, and congratulations tu all the other finalists!

[Read more]
We're looking for new colleagues in the design department
Señor is always looking for talented professionals. This time, we're looking for art directors and graphic designers. If you have experience working in a marketing agency, design studio or any other design collective, apply by March 19th.

[Read more]