Attracting new, awesome employees apparently attracts new and awesome awards as well! Croatia's Best Employer Brand Awards picked the best ones this year. Atlantic group cleaned up the place and won the Grand Prix, while Iskon brought home two awards: Best Innovative Employer Brand Activity and Development and Implementation of the Employer Brand. Congratulations! We are happy to be a part of these projects even before employer branding was the trendiest term in the industry. Take a peek: Señor x Iskon and Señor x Atlantic.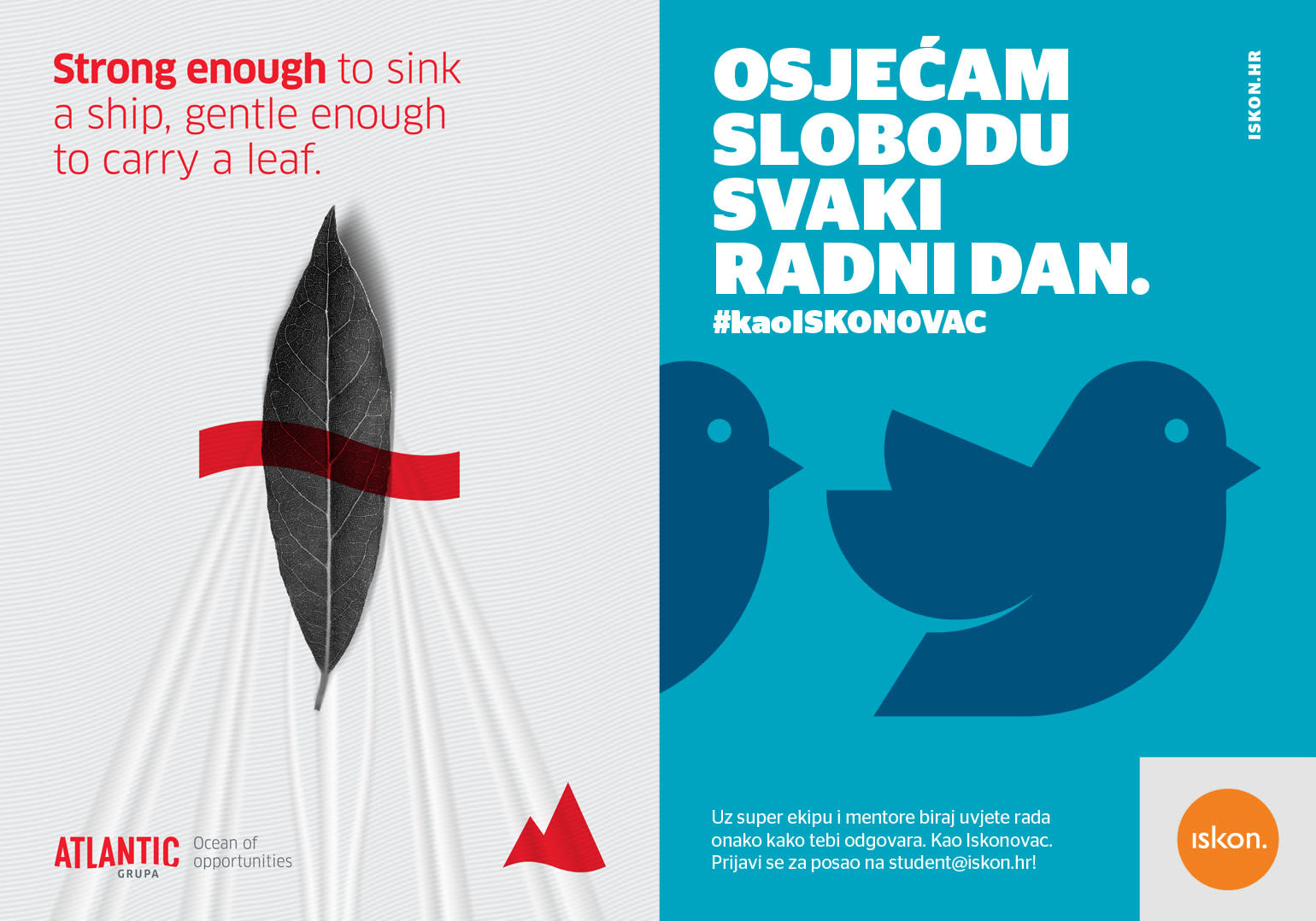 FOUR FINALISTS AT ZAGREB DESIGN WEEK!
At this year's tenth edition of Zagreb Design Week, four works from Señor found their place among the finalists in the category of graphic design. Our finalists are: Indirekt, L'ortolano, FOREO and Mental hygiene. We've done our part and now we're impatiently waiting for the announcement of the winners! See you from September 26th to October 1st at the Zagreb Fair!
[Read more]
JURE IN THE KAKTUS JURY!
As tradition goes, Señor is once again part of the regional jury of the Kaktus festival in Serbia. At this year's ninth edition, the role of strict but fair expert is taken over by our Head of Creative Jure who will give his verdict on the best (and almost the best) campaigns and projects from the region on November 1st and 2nd in Belgrade.
[Read more]