Judging by the numbers, our everyday progress cannot be stopped! Namely, we hired four new people in our three old departments.
Our new account manager is Ana Ključević! She has multiple years of experience working in the IT and digital agencies and has been in South America twice in the last 12 months (a bit suspicious tbh). She likes TikTok, Spanish fashion brands and complex, elaborated brunches. We'll need more elaboration on those brunches as we haven't seen any of them yet.
Señor's new account executive with seven years of experience in the marketing industry is Petra Brandt Barišić. For the last two years she's been perfecting the skills of composure, determination, persistence, organization and mind reading with her two kids. She likes Disney and Friends (presumably just the sitcom, as she hasn't mentioned any of her own friends).
Everybody knows that a proper design department needs at least two people named Tomislav, so we had no choice but to employ another one. This one, named Šestak comes to Señor after years of experience working in the agencies during which he started as a junior designer and reached the art director position. In his free time he's running a digital art association, creating illustrations and (supposedly) delicious meals. Just like with Ana, we'll need some elaboration on those meals.
Šimun (his friends call him Šime, his enemies call him Šitum) joins our copy department from the film world, in which he still sometimes resides while he isn't a junior copywriter at Señor. He says that he's a dinaric man who despises physical labour and mass gatherings. We finally have an ideal candidate for all the physical labour needed to set up our massive annual party.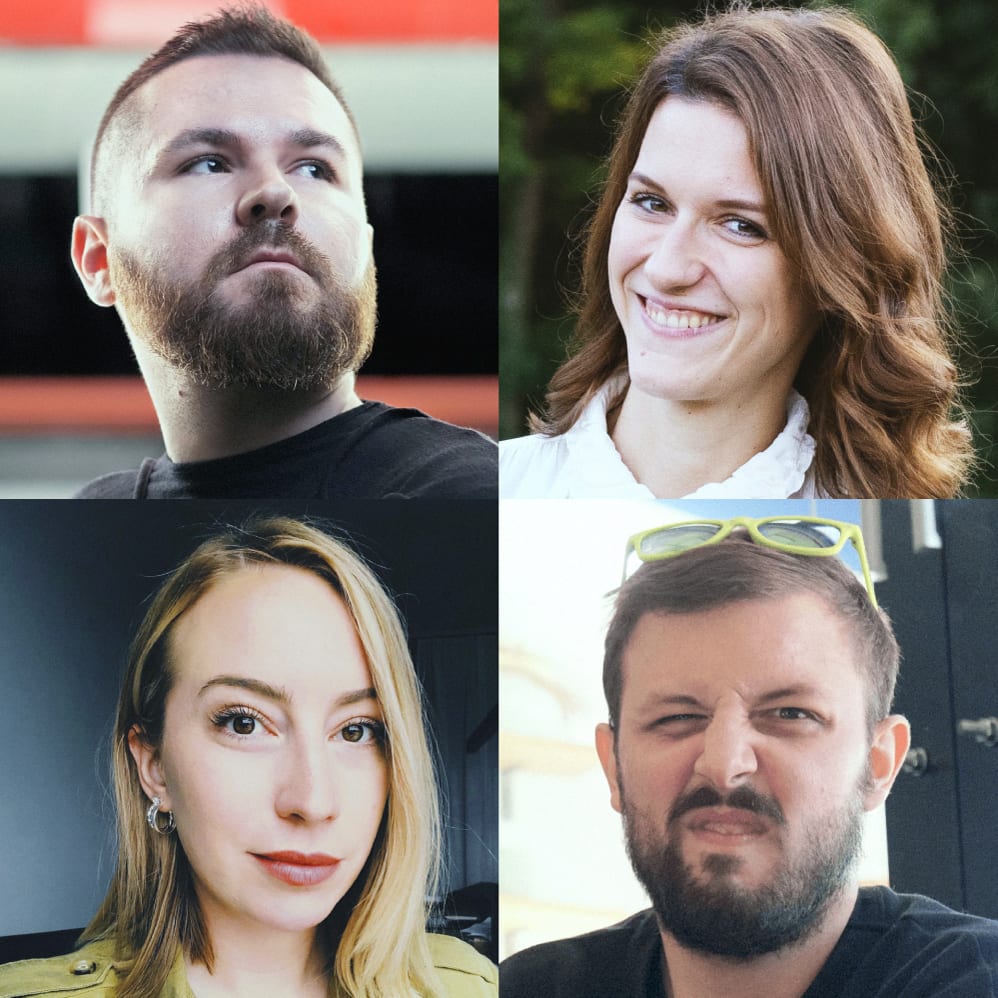 Irena presented us to Vilnius
Besides thinking of our own creative strategy, our branding specialist Irena is also thinking of ways to present it to others - in this case the students of Marketing Communication at Vilnius University. A big thank you to prof. Morana Fudurić of EFZG for giving us a chance to contribute to the academic community and a big thank you to our soon-to-be colleagues for coming up with questions so great that we learned something new from them ourselves.
[Read more]
Varteks TVCs on DHF
A big thanks to the Croatian Film Days (Dani hrvatskog filma) for selecting our Varteks campaign TVCs as part of the Films for designated purpose category! Now, besides in their stores, you can see every detail of the clothing on the big screen at the Tuškanac cinema.
P.S. A special mention goes to everyone who shows up at the premiere wearing a Varteks suit!
[Read more]