Zaba wished for a new Visa card design, and we welcomed an opportunity to present our client's values in the form of a product that millions will use on a daily basis. The aim of this project was to make a credit card that will present Zaba as a modern, innovative, simple, digital and transparent bank — the bank of the future. In order to distinct ourselves from the competitors and make something innovative, we decided to go for a slightly different approach while still being in line with Zaba. That's why the white-blue gradient, the most recognizable part of the bank's visual identity, became pixelated to simply illustrate the idea of "digital", and the color white got left out of the tone transition to achieve a partially transparent look of the card.
To emphasize the new card's features even more vividly, we used cubes in the design-presenting animation, which symbolize the pixelated elements the card was made out of.
We also used the very type of the card as an inspiration for our new headline "A new look on paying" (lat. visus means a view, look) so that, besides literally being able to see through it, the owner of this most accepted card in the world can use it anywhere he wants to. Take a new look at the card design!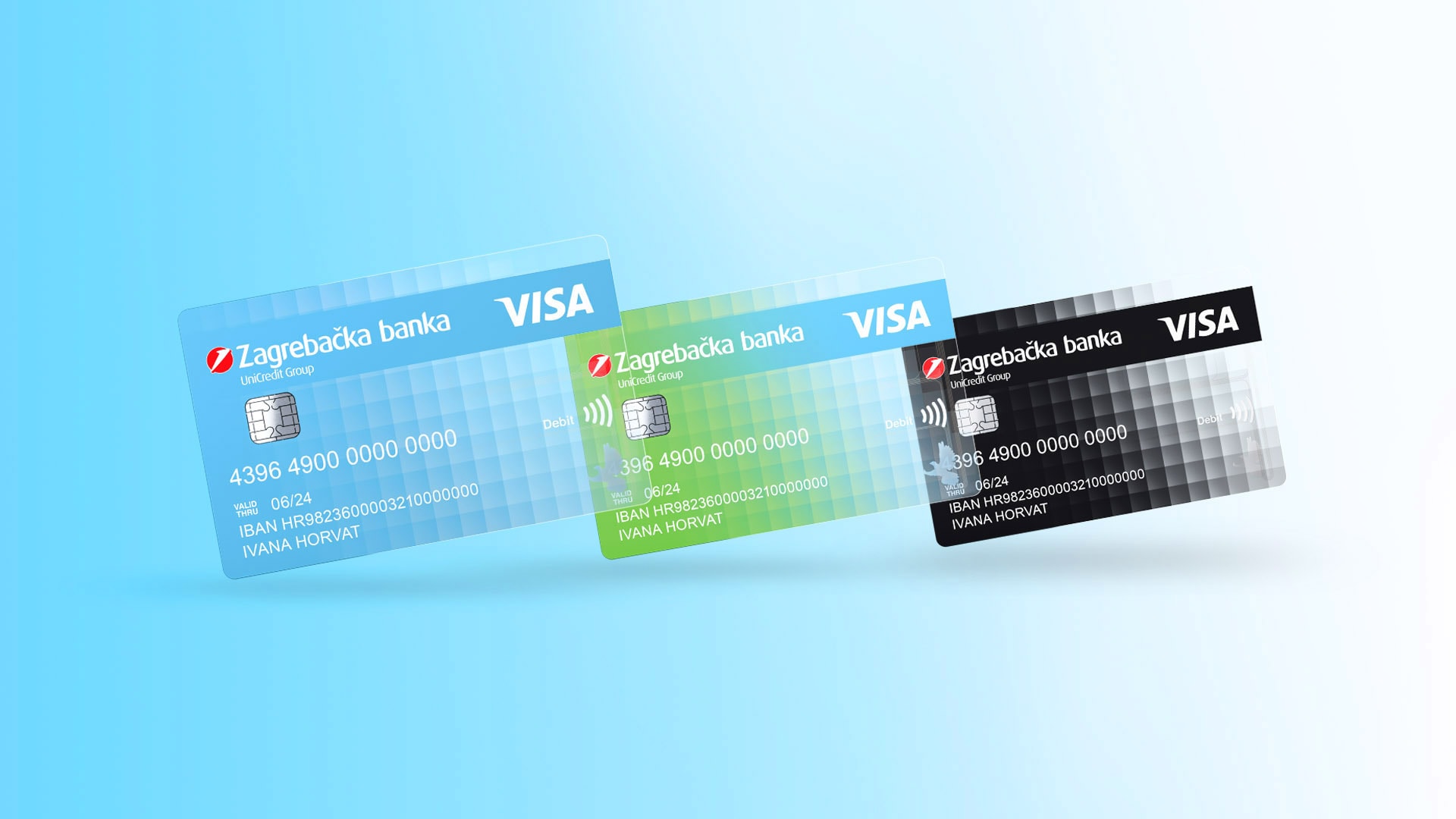 NEW SIMPA CAMPAIGN FOR HRVATSKI TELEKOM
More money, more problems? Not if you ask prepaid users, who just want to surf without unexpected costs. That's why Hrvatski Telekom created eSimpa — the only 100% digital option with which prepaid users surf without situations in which money is still being taken from their account after they run out of gigs. Find out how we capitalized on that information in creating the new HT campaign.
[Read more]
Four new faces
In the last few months, four new colleagues joined us in all three departments — Monika Vodopija strengthened the design department, Mario Štrok refreshed the copy room, and Anja Mihaljević and Nika Novak reinforced the account lines. We wish our fresh señoritas and señor a warm welcome and a cold piña colada!
[Read more]