Anybody who ever organized a birthday party, bar mitzvah or perhaps an anniversary party, knows what kind of an uphill job it can be. Will the important guests show up on time? Will the two-tier cake melt? Or will the band suit everyone's taste? When we turn it up a notch and take it to a professional level, the responsibility and the number of tasks grows exponentially. How to name and brand an event agency and show what's behind every successful project?
BEFORE AND AFTER
What do all good parties have in common? The after-party, obviously. This well-known fact inspired us when we created the brand (new) name and a slogan. Besides being the chronological conclusion of every great party, after (party) also became a guarantee of success - a partner that is behind every project well done. When you know everything will go through as planned, you can sit back, relax and enjoy the canapés and champagne.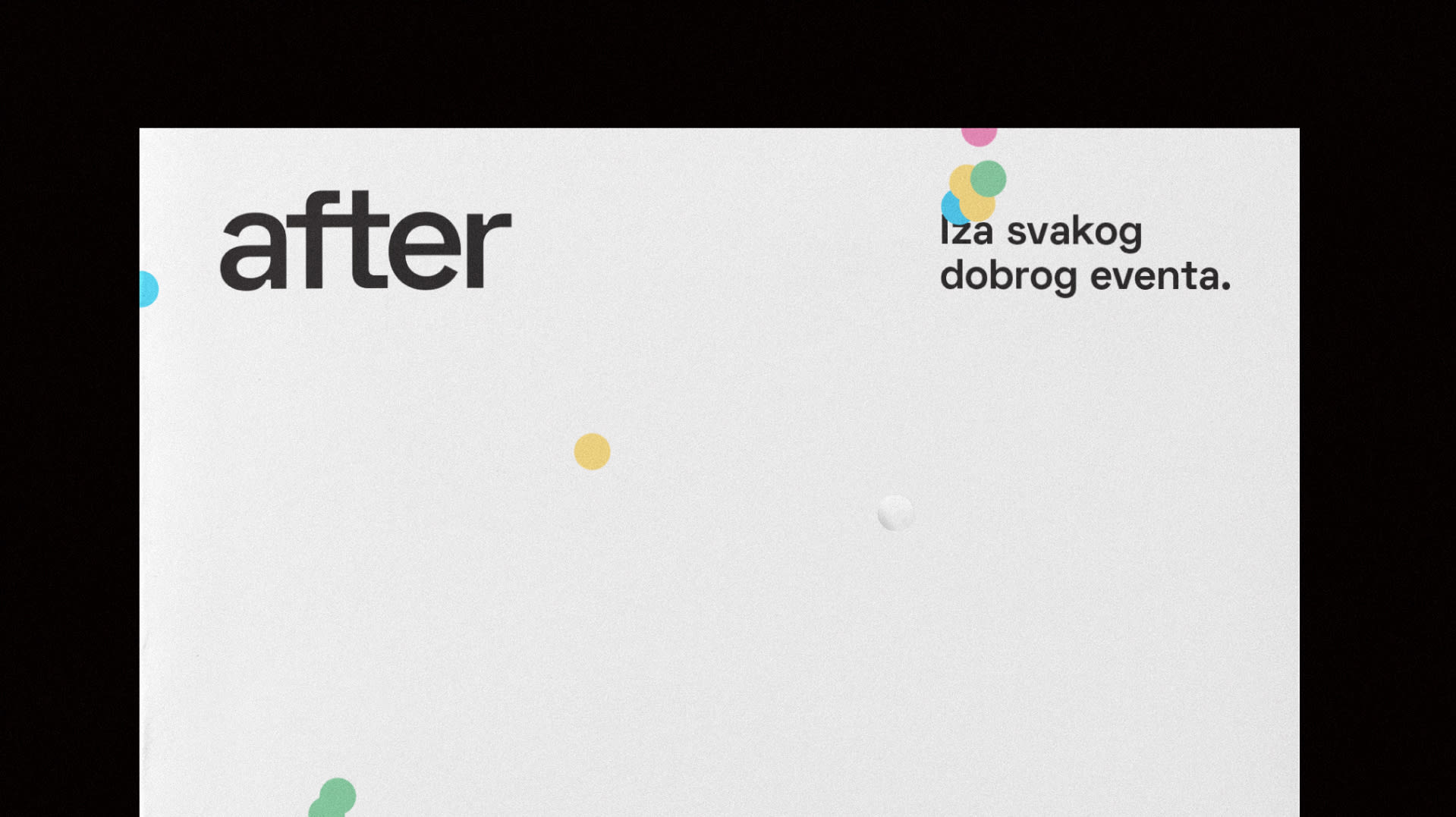 LIVE HAPPILY EVER AFTER
We brightened up the minimalist black and white visual with an immortal event prop - confetti, thus making every single piece of material unique. A series of associations thematically linked with unique types of occasions made business cards tell their own tales of (un)predictable requirements that precede events. Don't worry, when done properly, a party always finishes with a happy en… after! 
Check the rest of the materials now, don't leave it for after.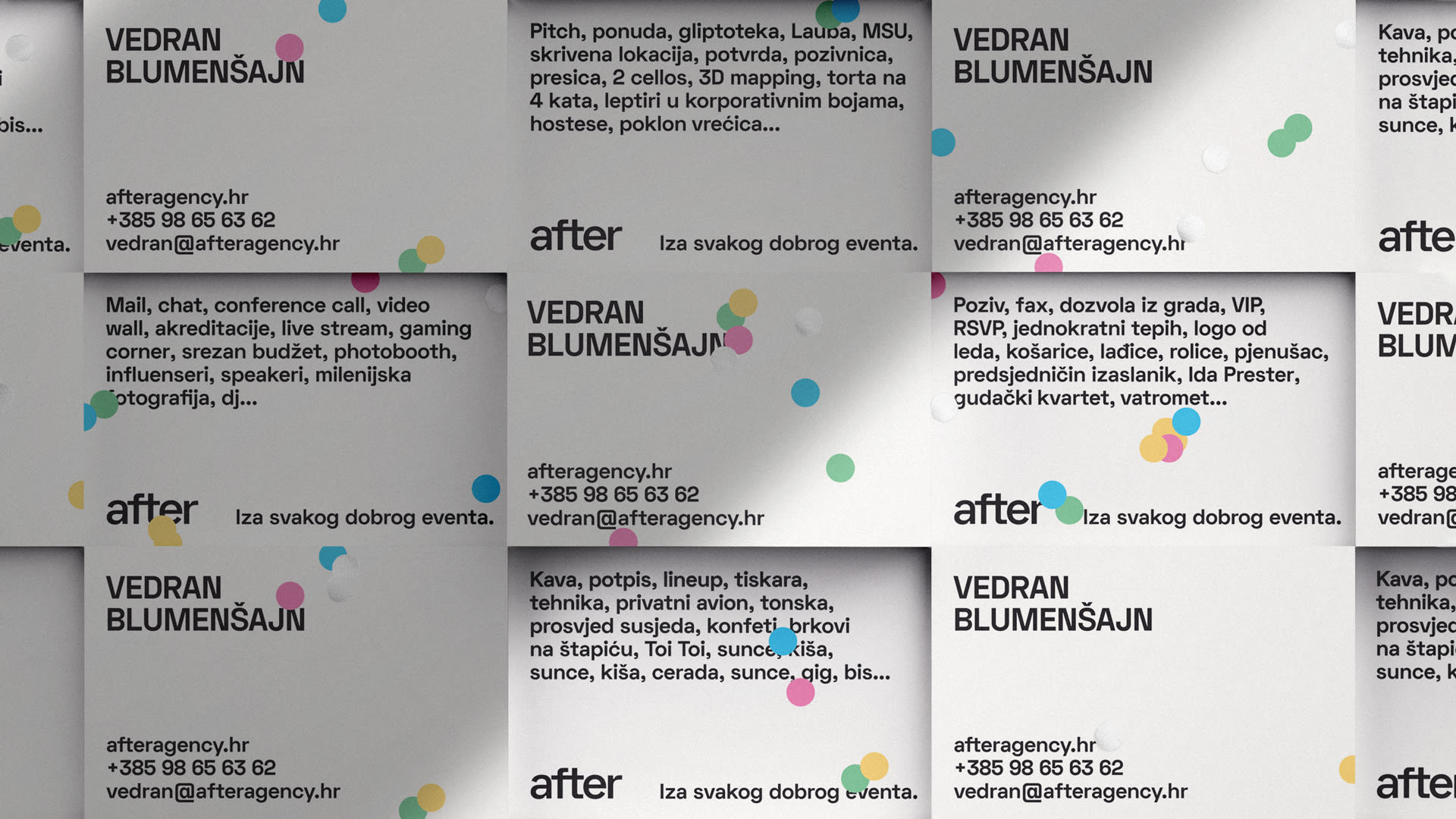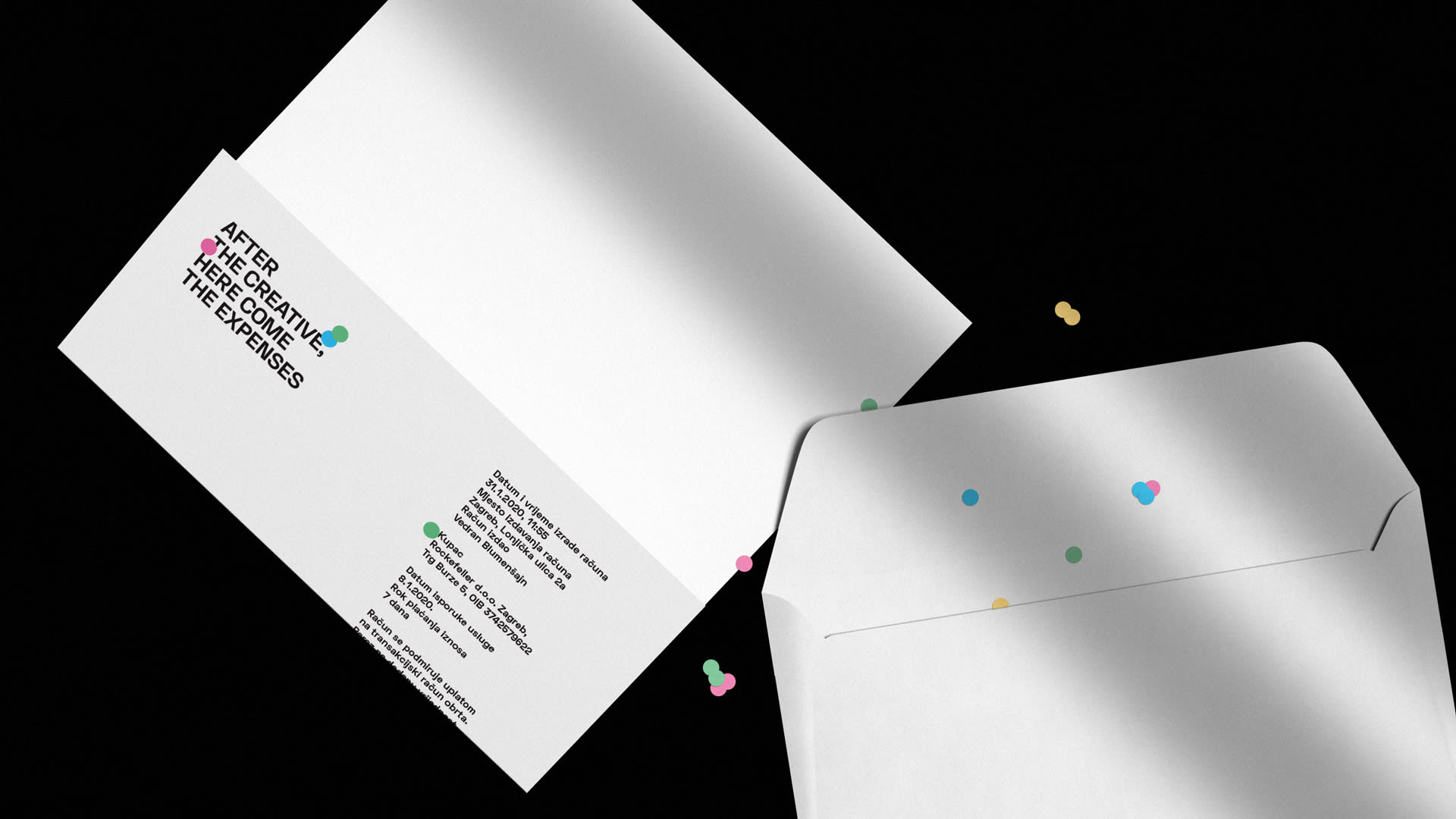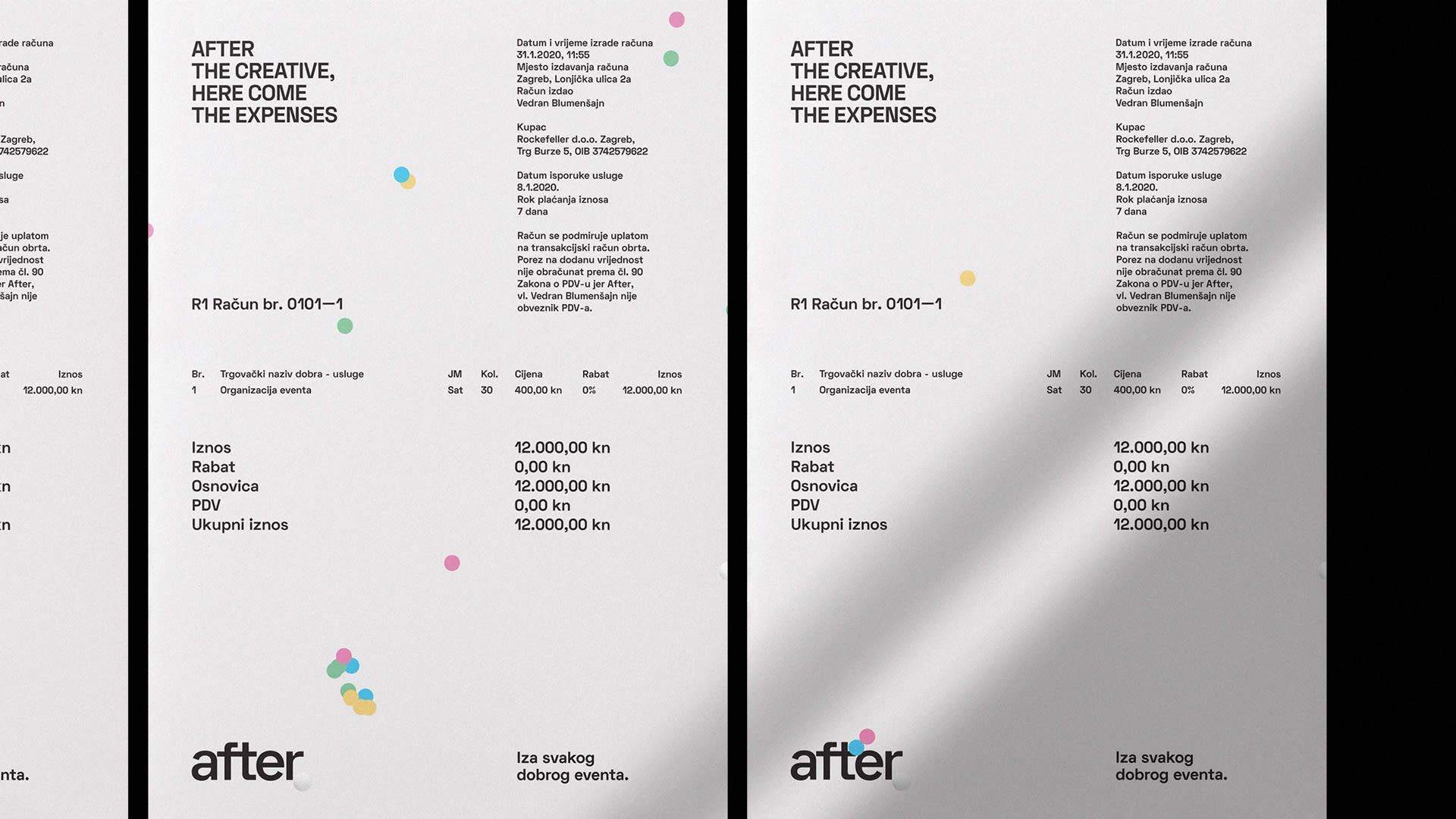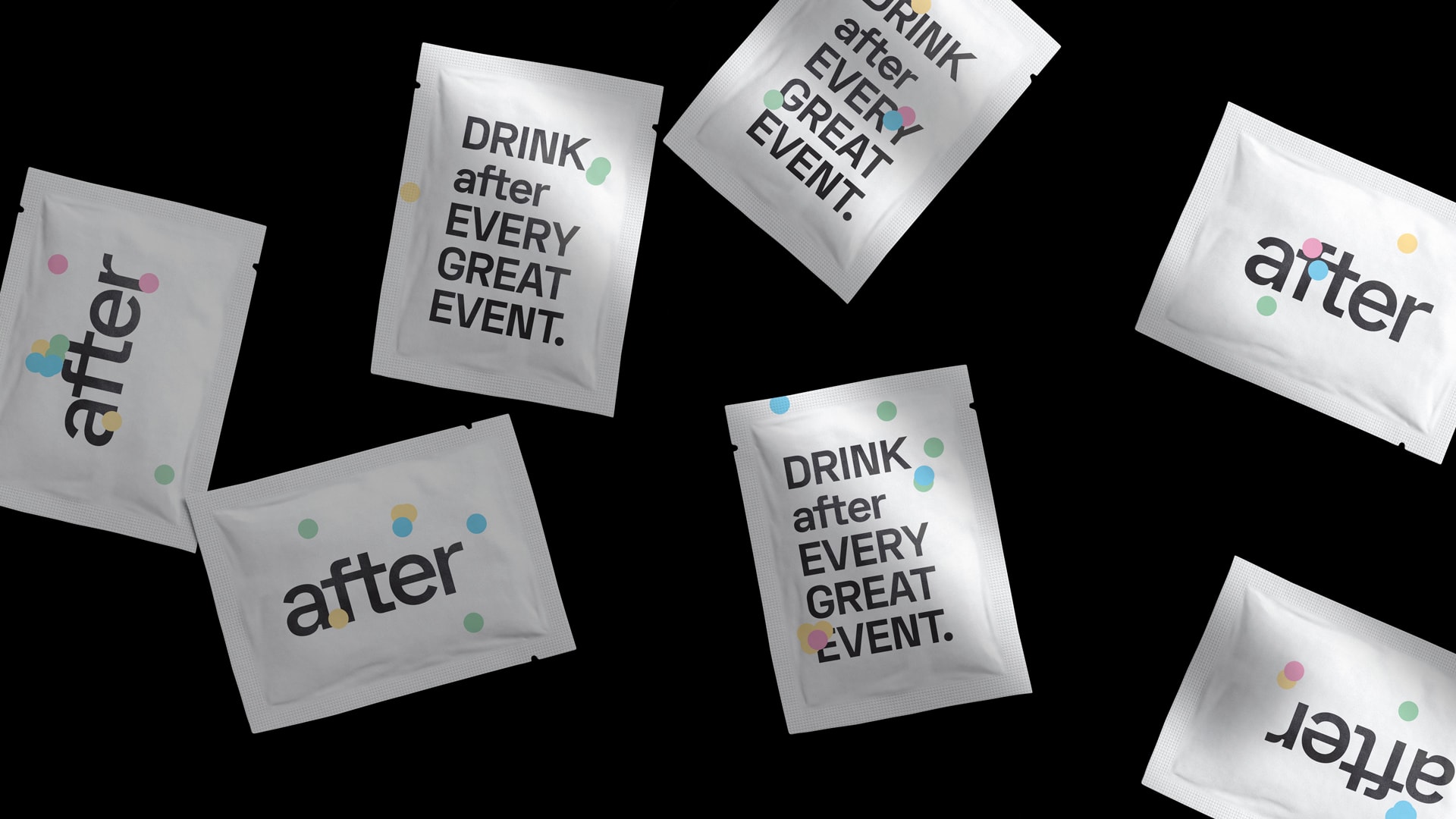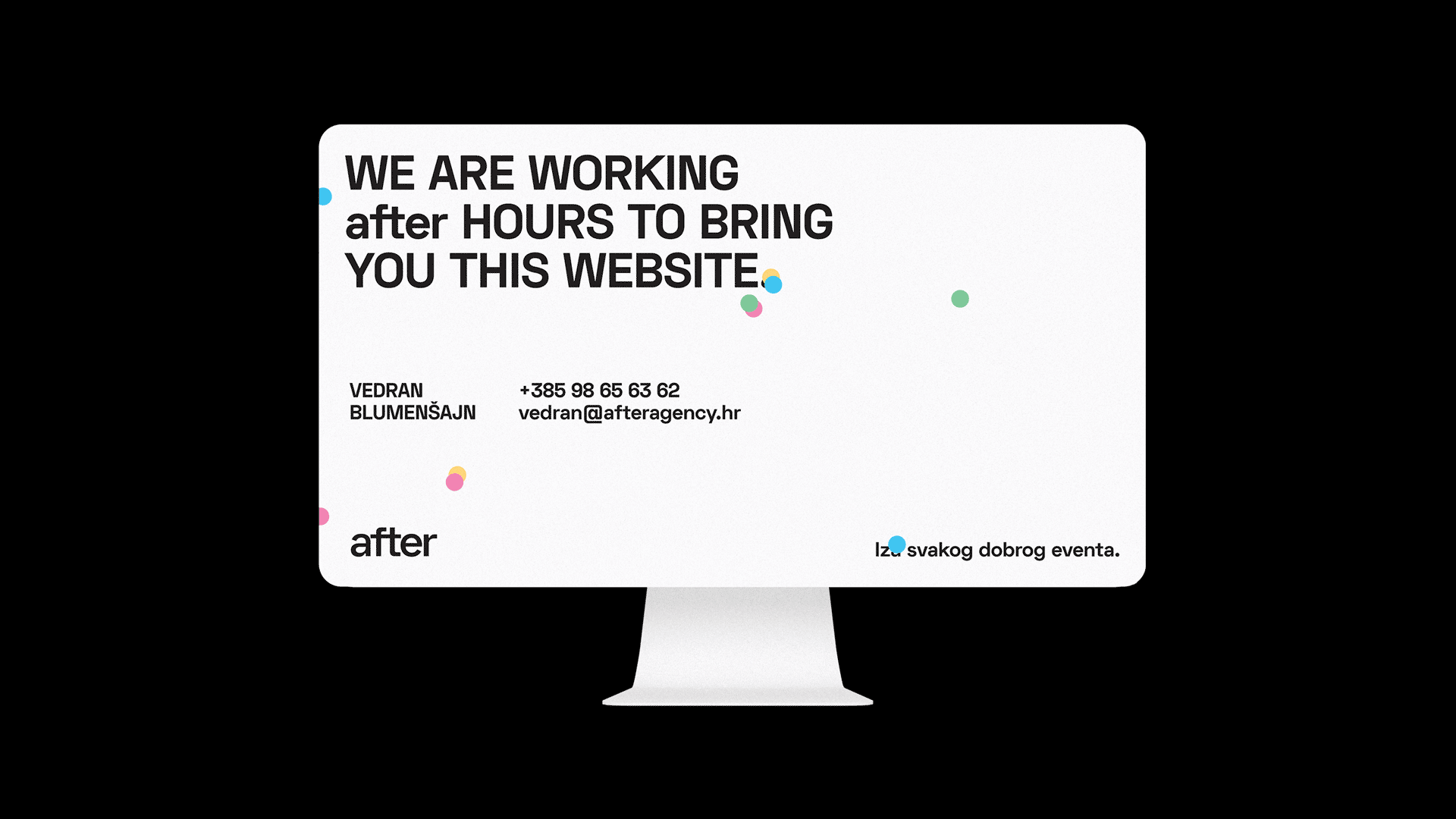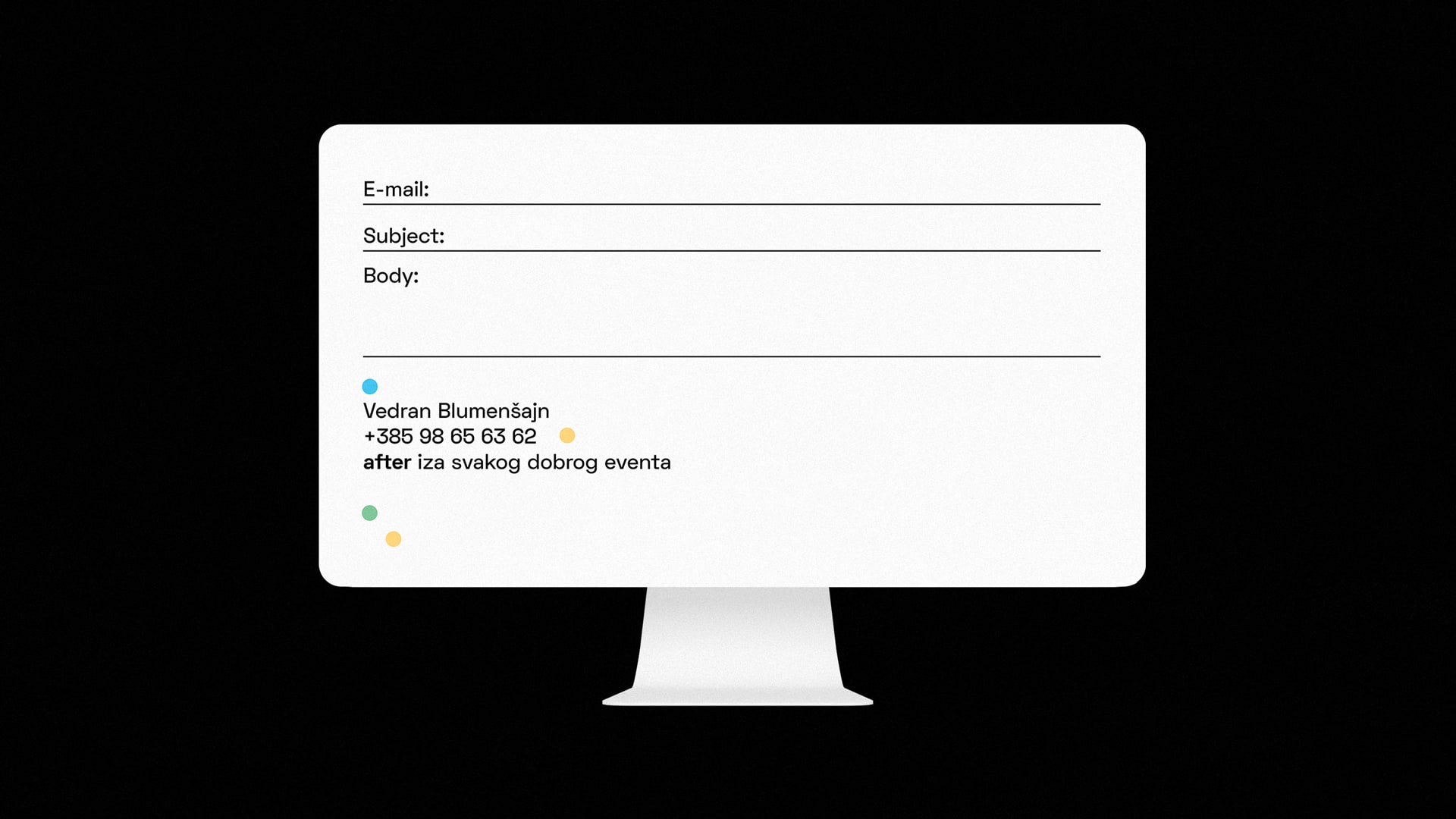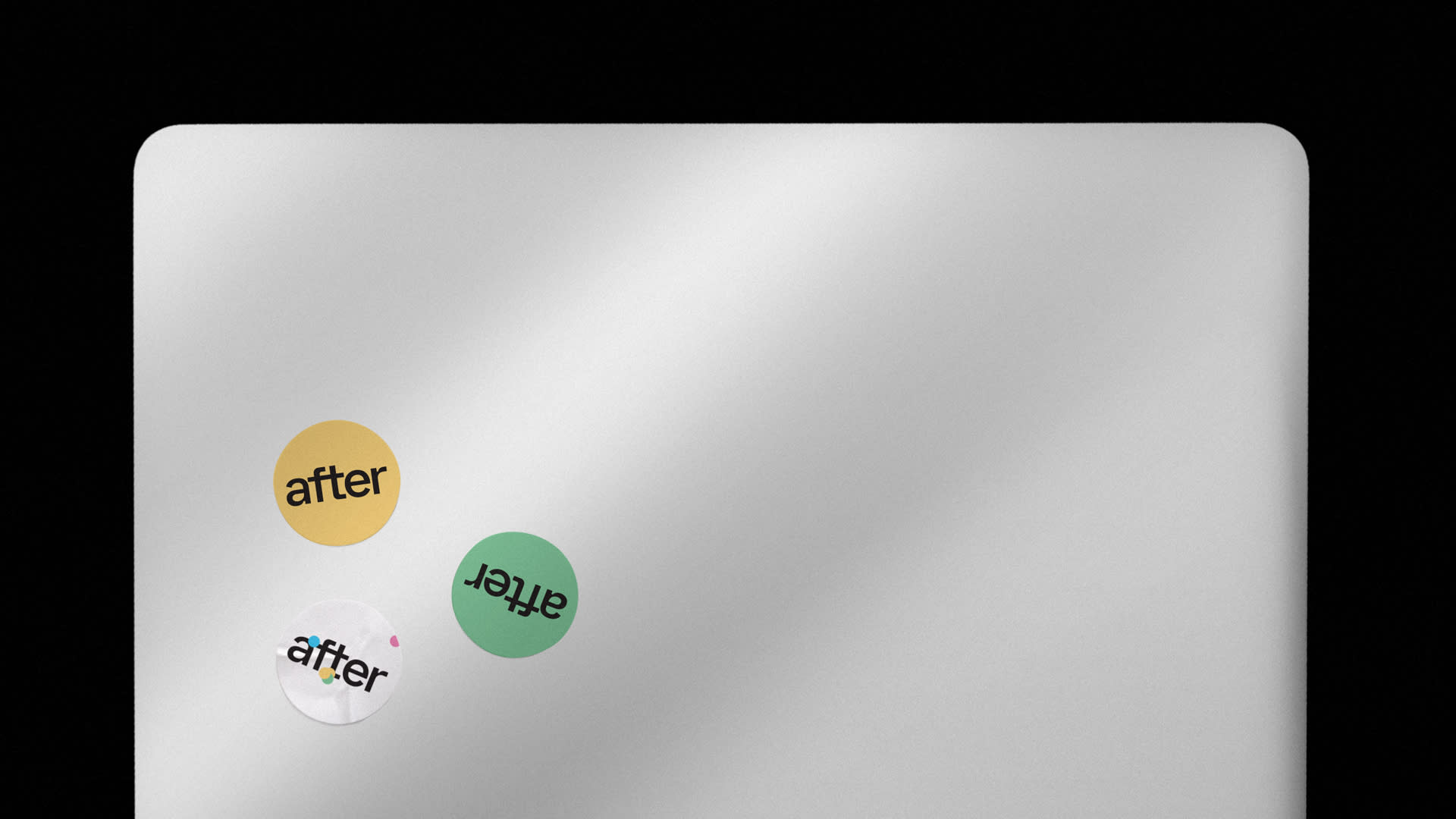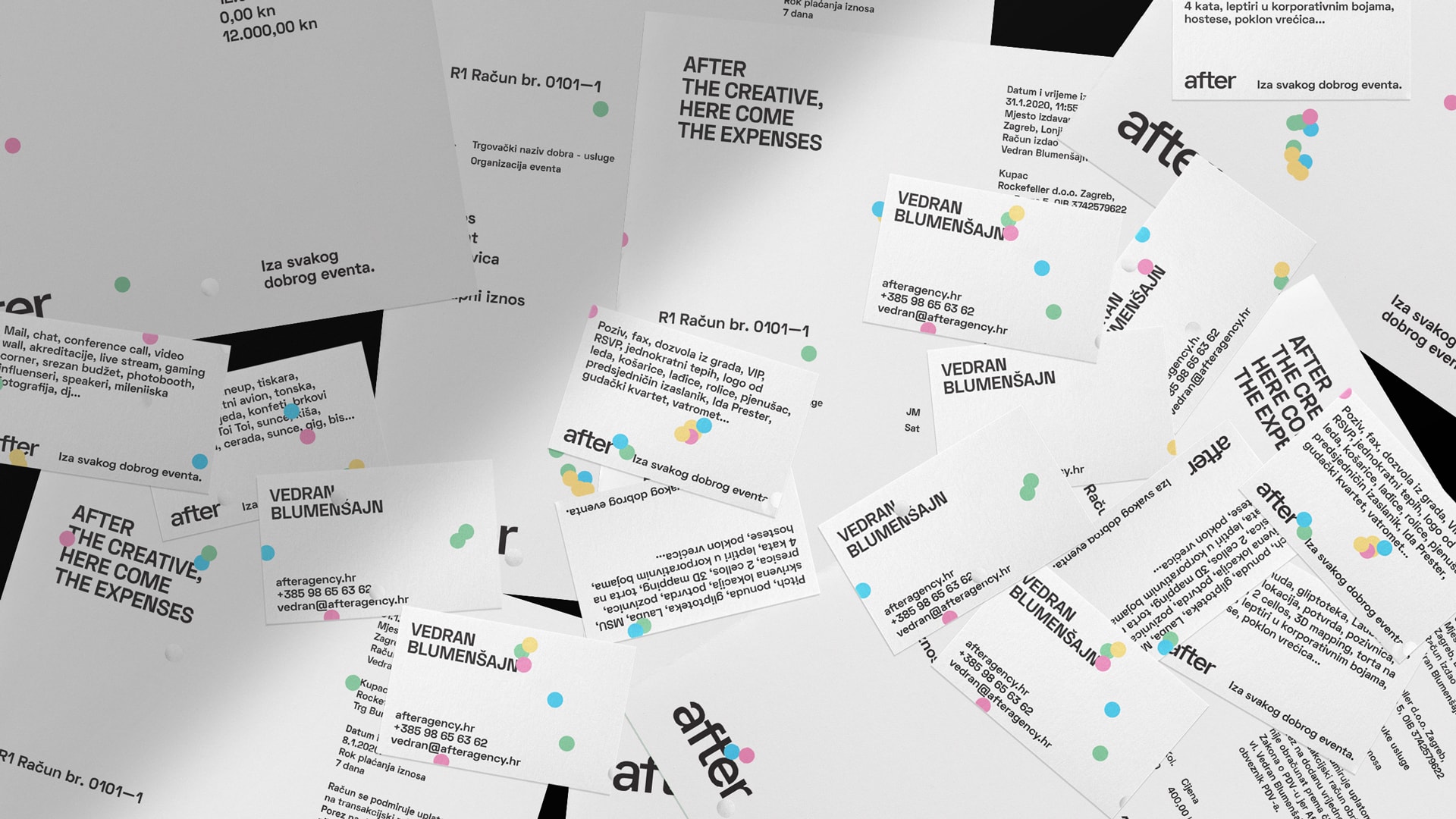 Credits
Señor
Vanja Blumenšajn ~ Very Creative Director, copywriter | Iva Kaligarić ~ Strategic Director | Tomislav Fabijanić ~ Senior designer | Anamarija Vuić ~ Account executive
After
Vedran Blumenšajn ~ Boss