Something strange has been happening to Zagreb as of late. People have started sitting on grass park lawns, a street art museum popped up inside an abandoned hospital, and cafes are serving water to dogs. Are these signs we finally realized that a city is supposed to be a place where people actually live? Whether the revolution came with the H&M trucks, downloaded via torrents or it was the hipster lobby that got involved, it doesn't matter. Since we always fall for the bad stuff, it's uplifting that sometimes we get to replicate an occasional positive thing from countries where life is more than just a fight for survival.
FAST FOOD = JUNK FOOD?
If we're already eating more street food, is that a reason to eat poorly? Street food isn't just a kebab made from a questionable recipe, sandwiches churned out at bakeries and a cold pizza. Smartly prepared food using healthy locally grown ingredients, creatively presented and well-priced, can transform a quick bite into a mini-experience, filling stomachs and recharging batteries.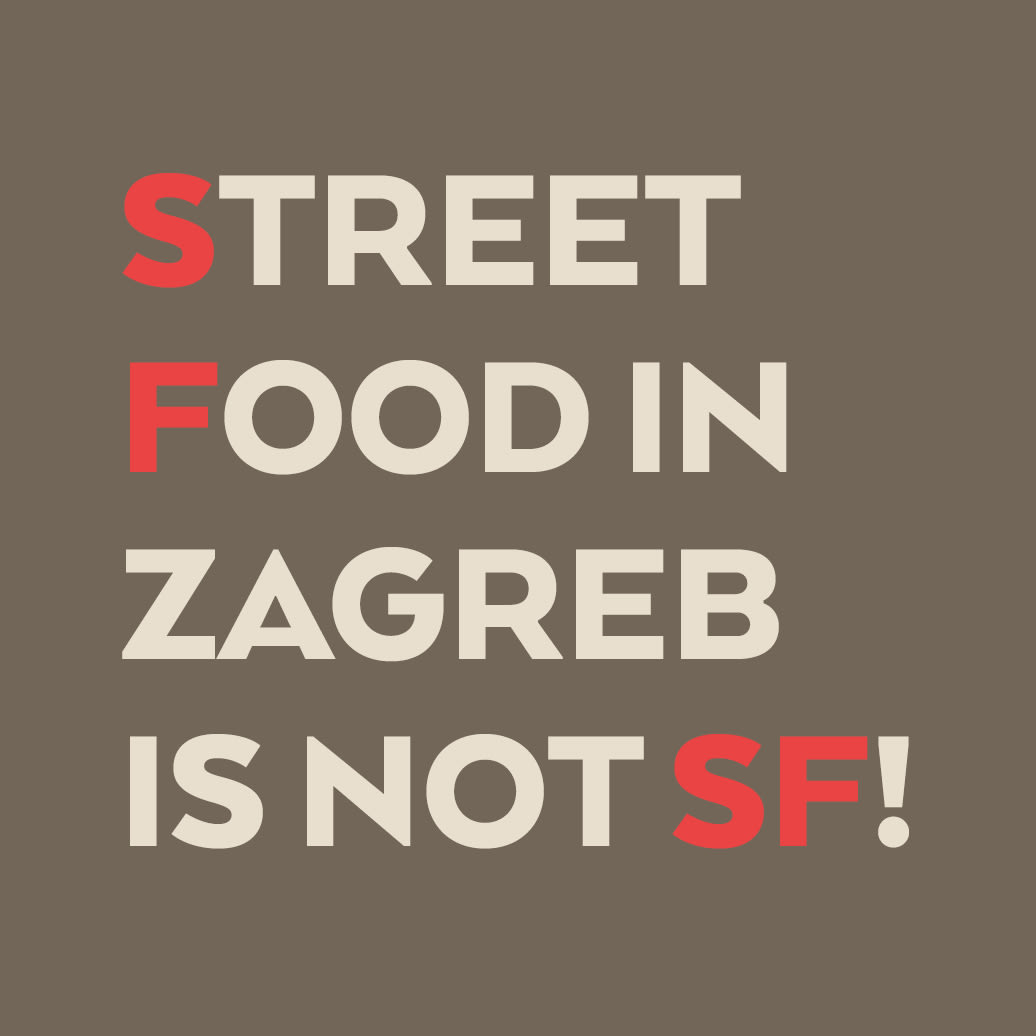 SPLENDOR FROM THE VENDOR
We conceived the event as a project which brings both local and international bites to Dolac, the belly of Zagreb, a place to meet up and hang out. Dolac is a logical choice – we liked the idea of transforming the space and the food; the ingredients sold by kumice (Zagreb's emblematic old ladies who sell at Dolac) in the morning are turned into quick bites by chefs come afternoon. For this gastro-initiative we came up with the name Klopa s klupa (literally translating into Street food from the stall), the identity and communication (too bad you don't speak Croatian), and organized the event with our friends at Projektil.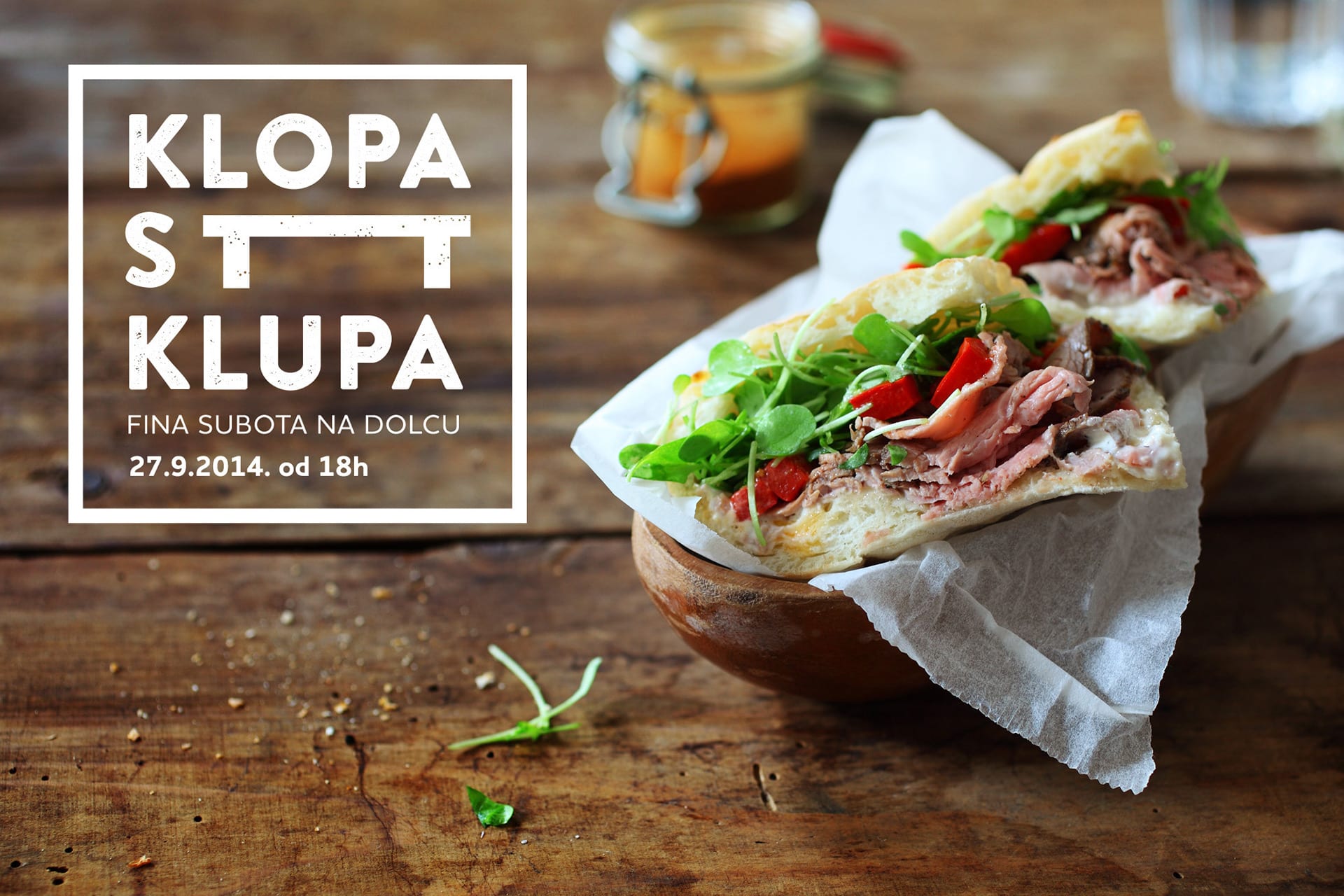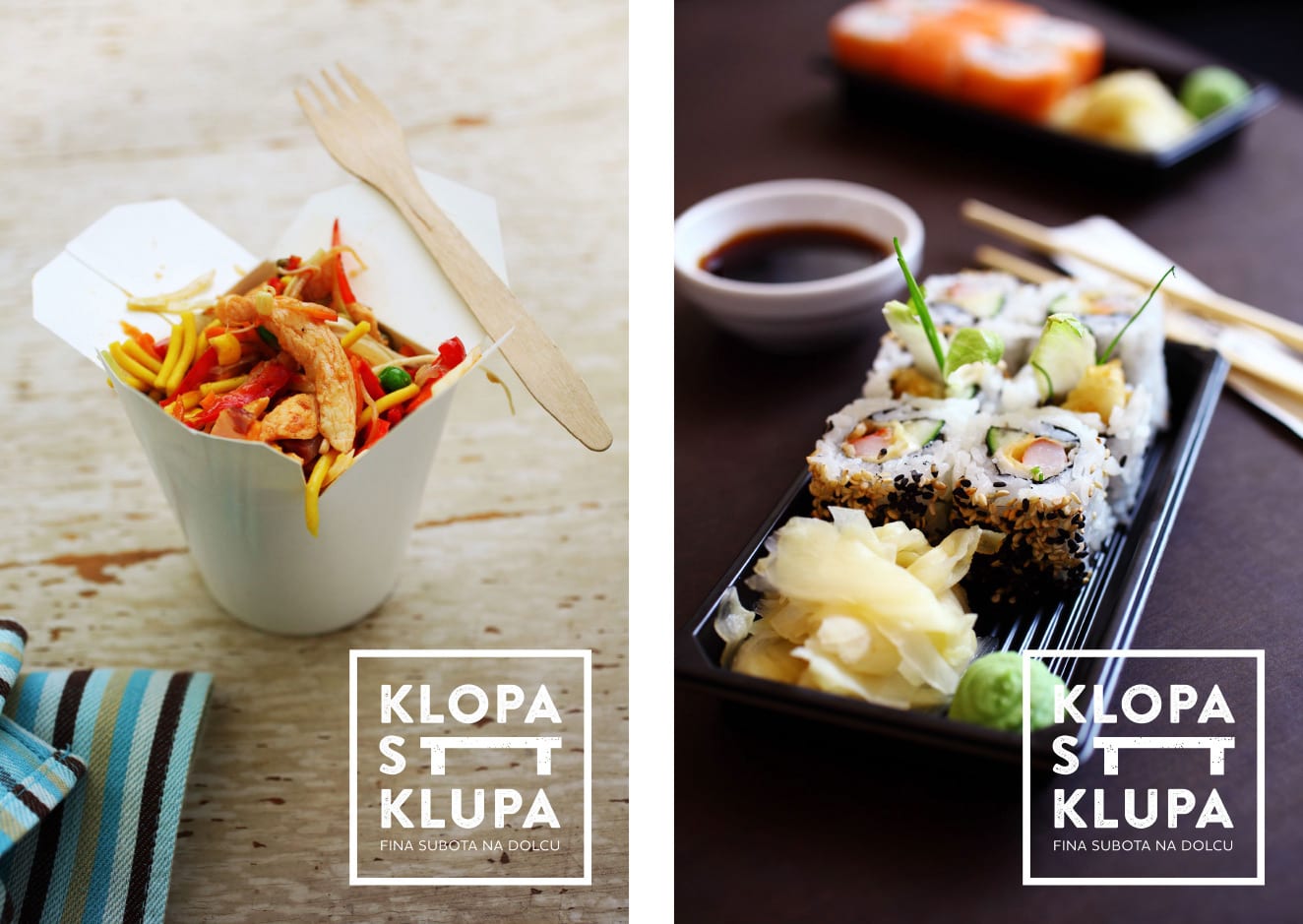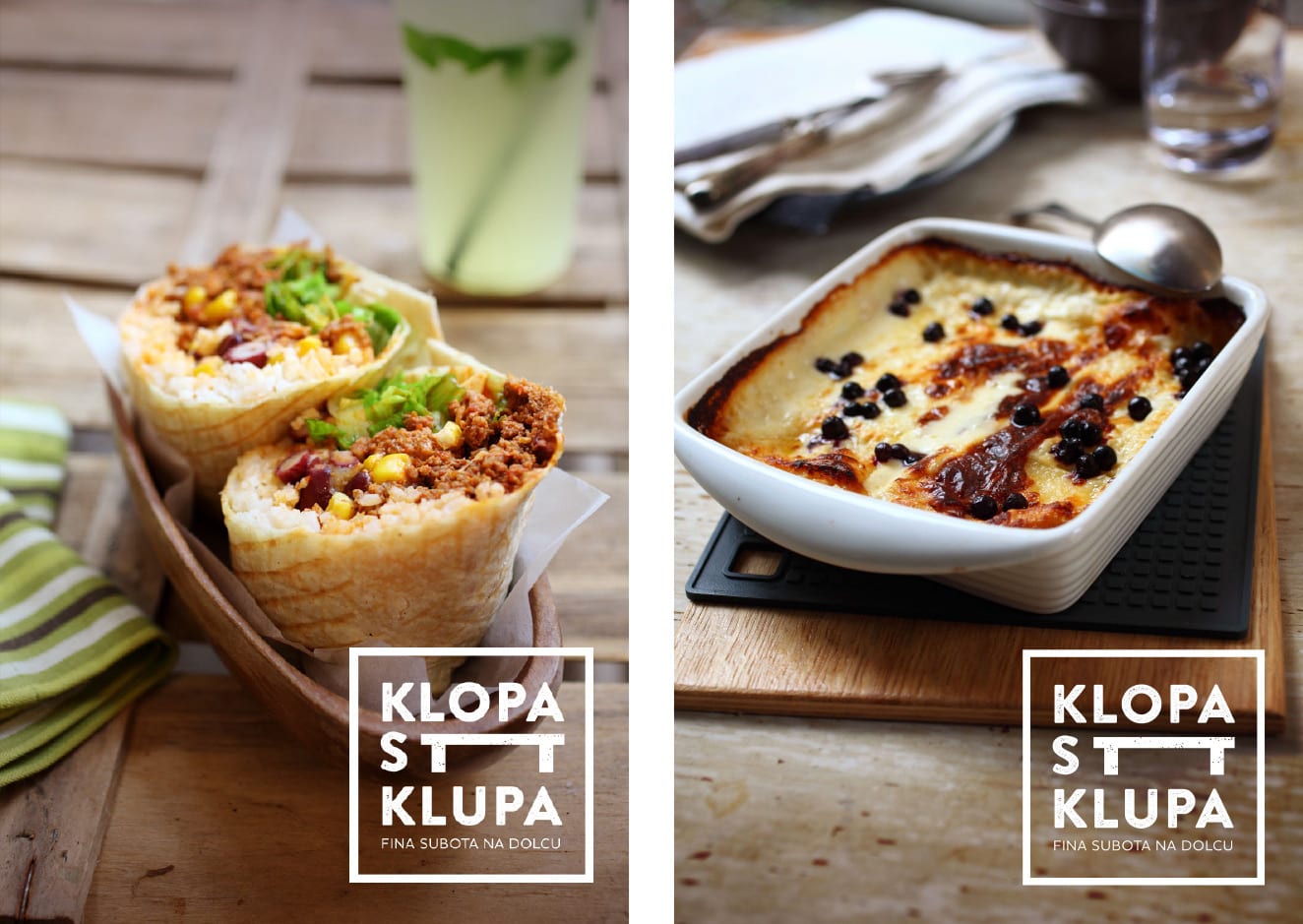 STREET R(EVOLUTION)
On Saturday there wasn't a single person cooking… except for the chefs who whipped up fairly priced street food delicacies. In the afternoon hours of Sep 27, Dolac was swamped by tens of thousands of Zagreb locals and their guests who, judging by the vibe and the comments, can hardly wait for a sequel.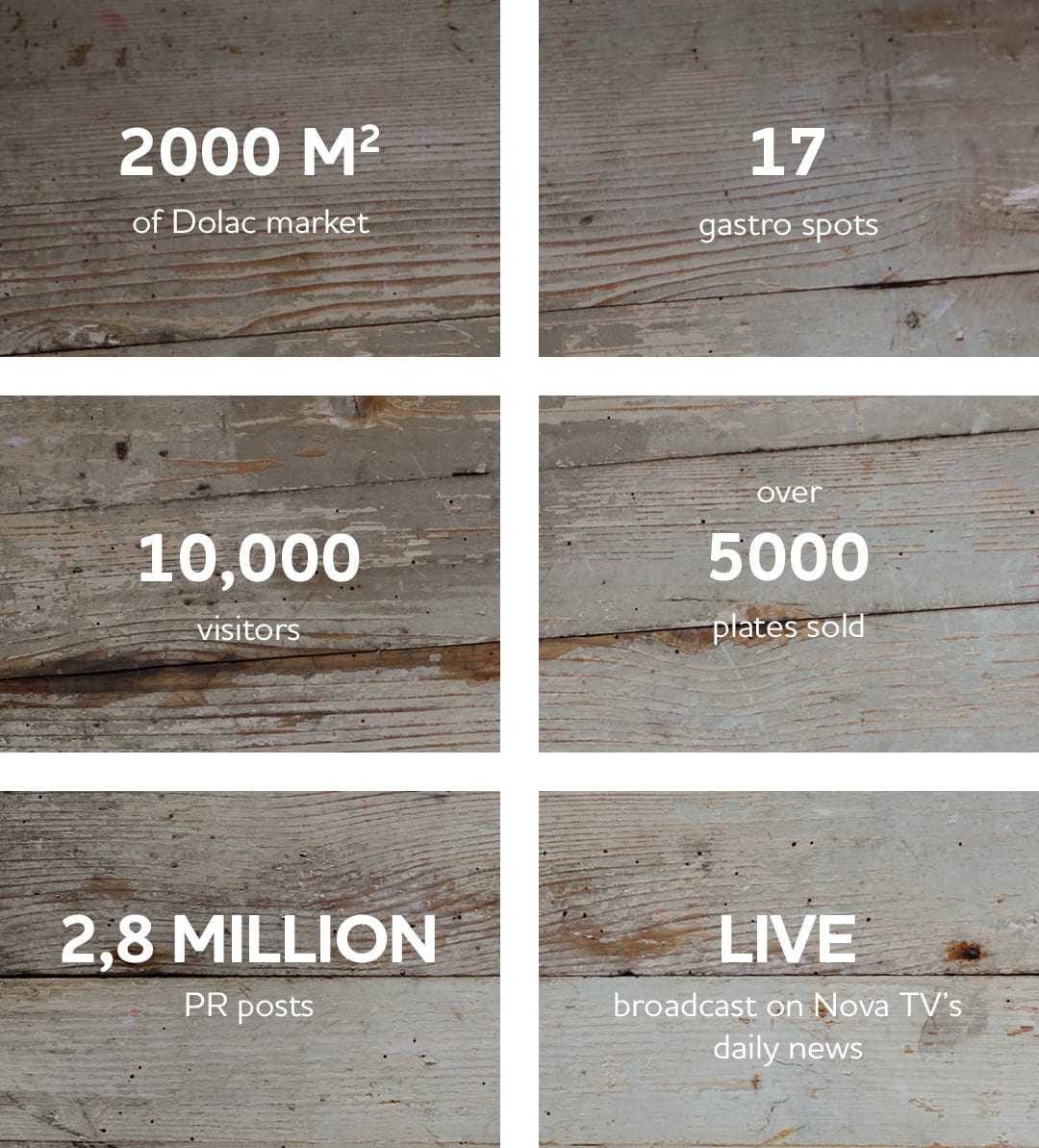 That Saturday, Klopa s klupa grew into something we've imagined it to be – a mirror in which we can see ourselves; what Zagreb has to offer, what it presents, and what it can present. We are hoping for stronger support by the City and the sponsors, which we will use to turn Klopa s klupa into a Zagreb tradition.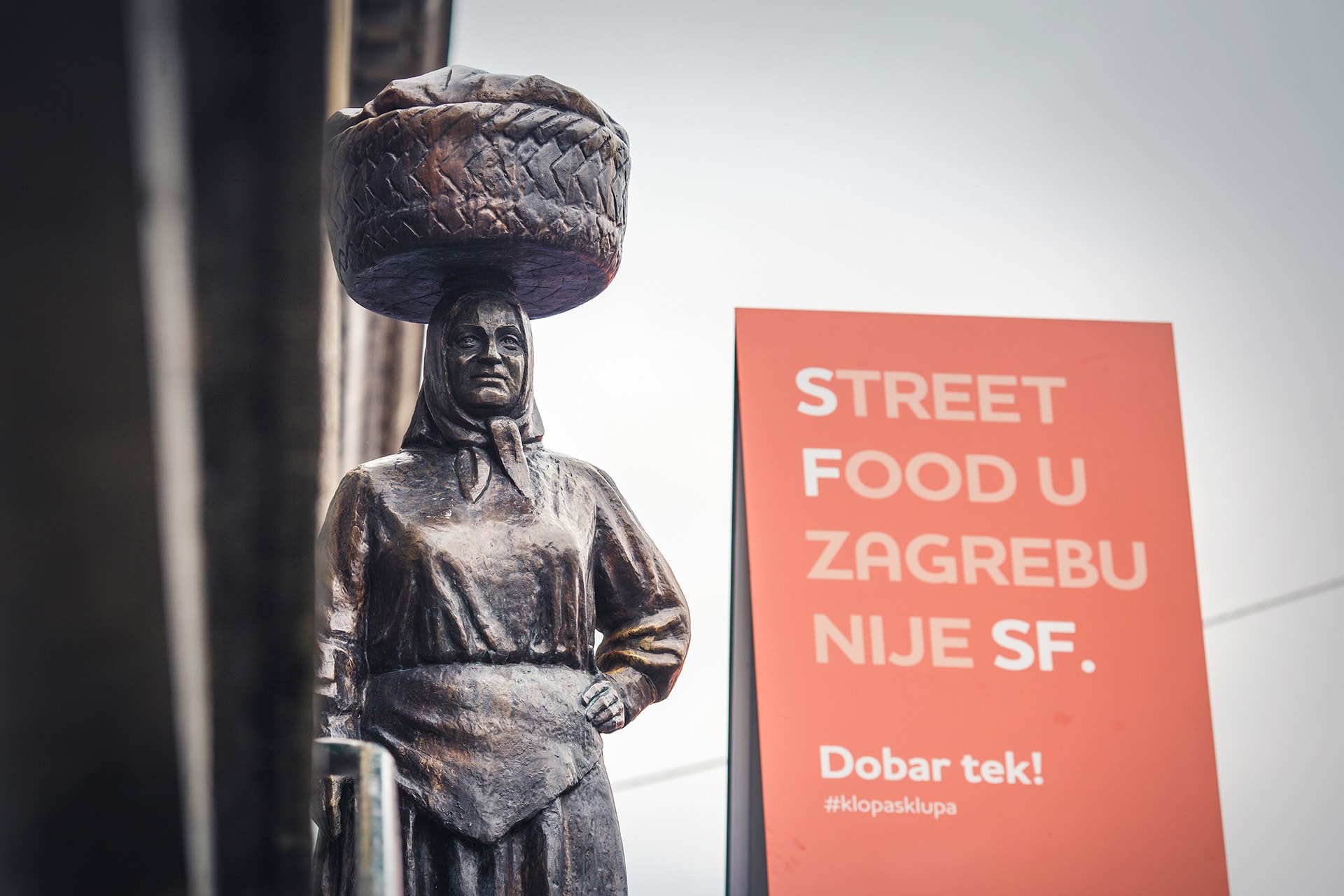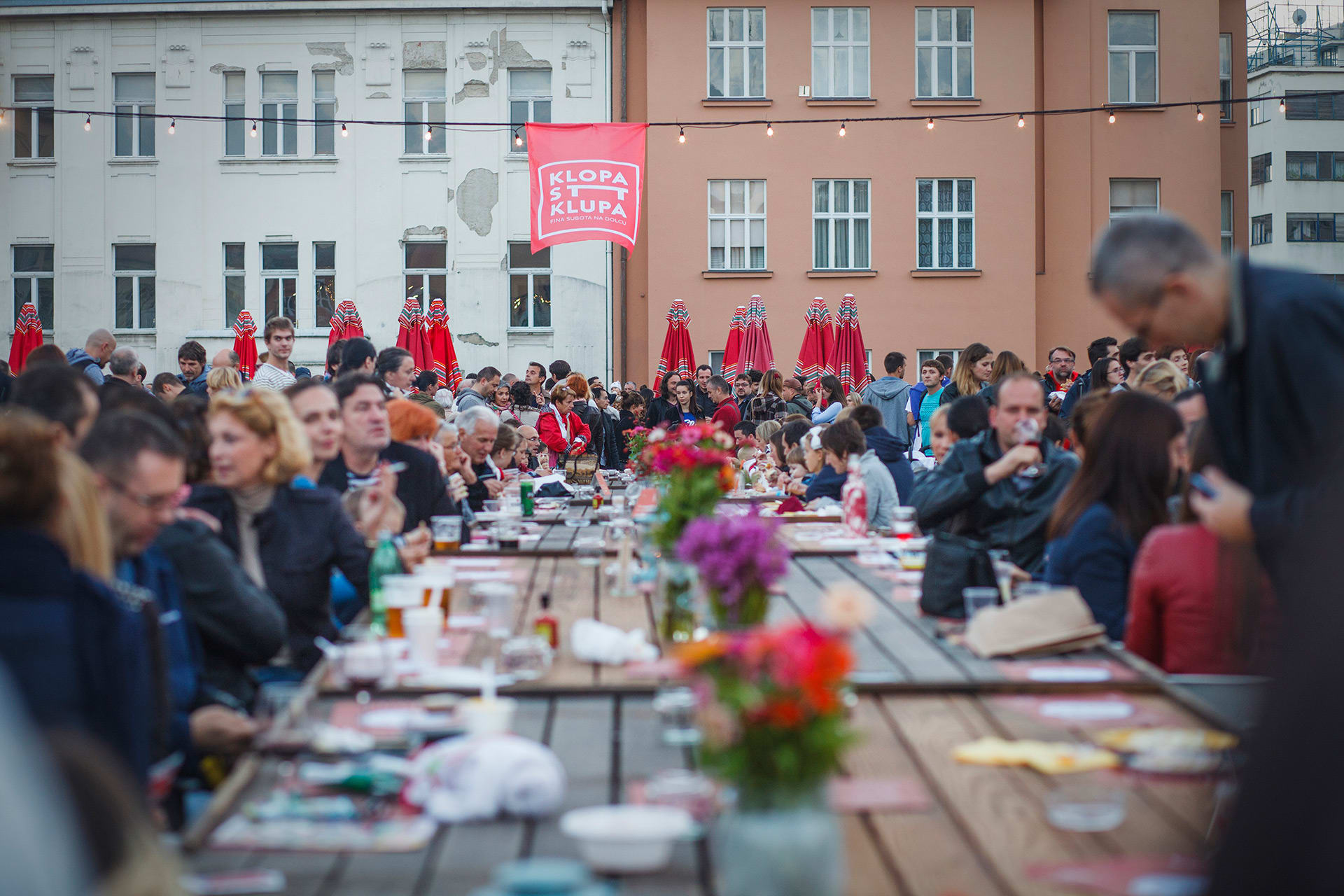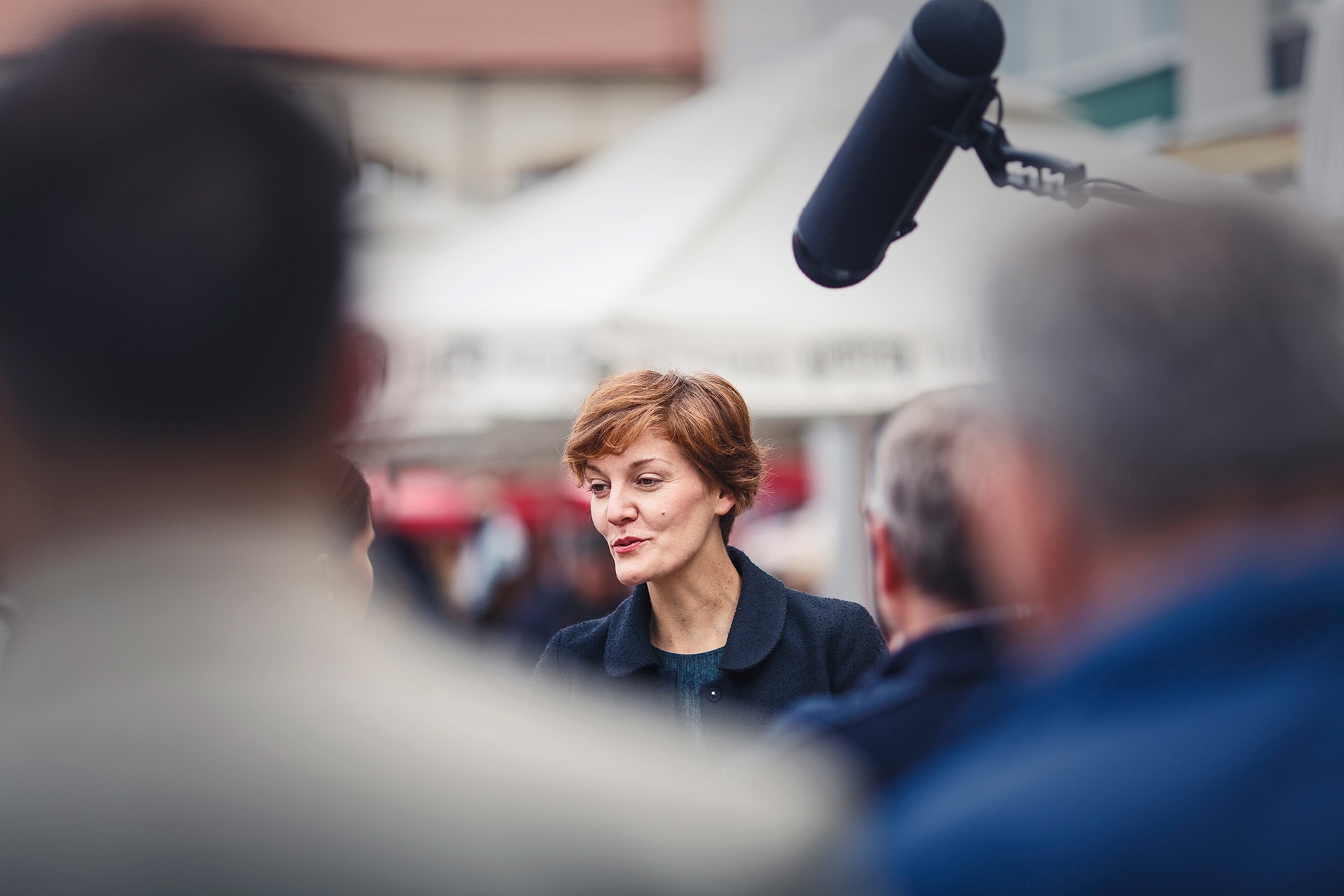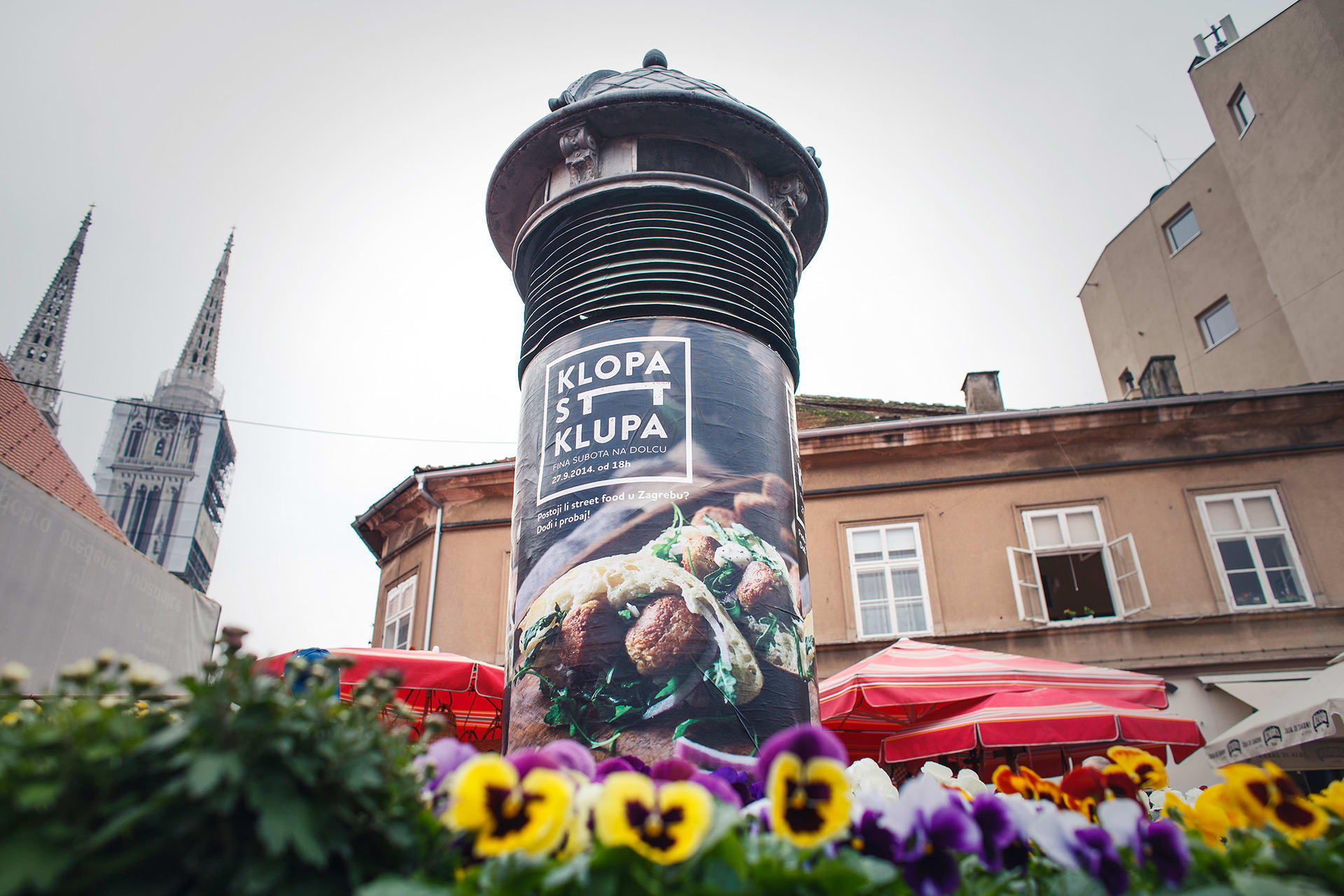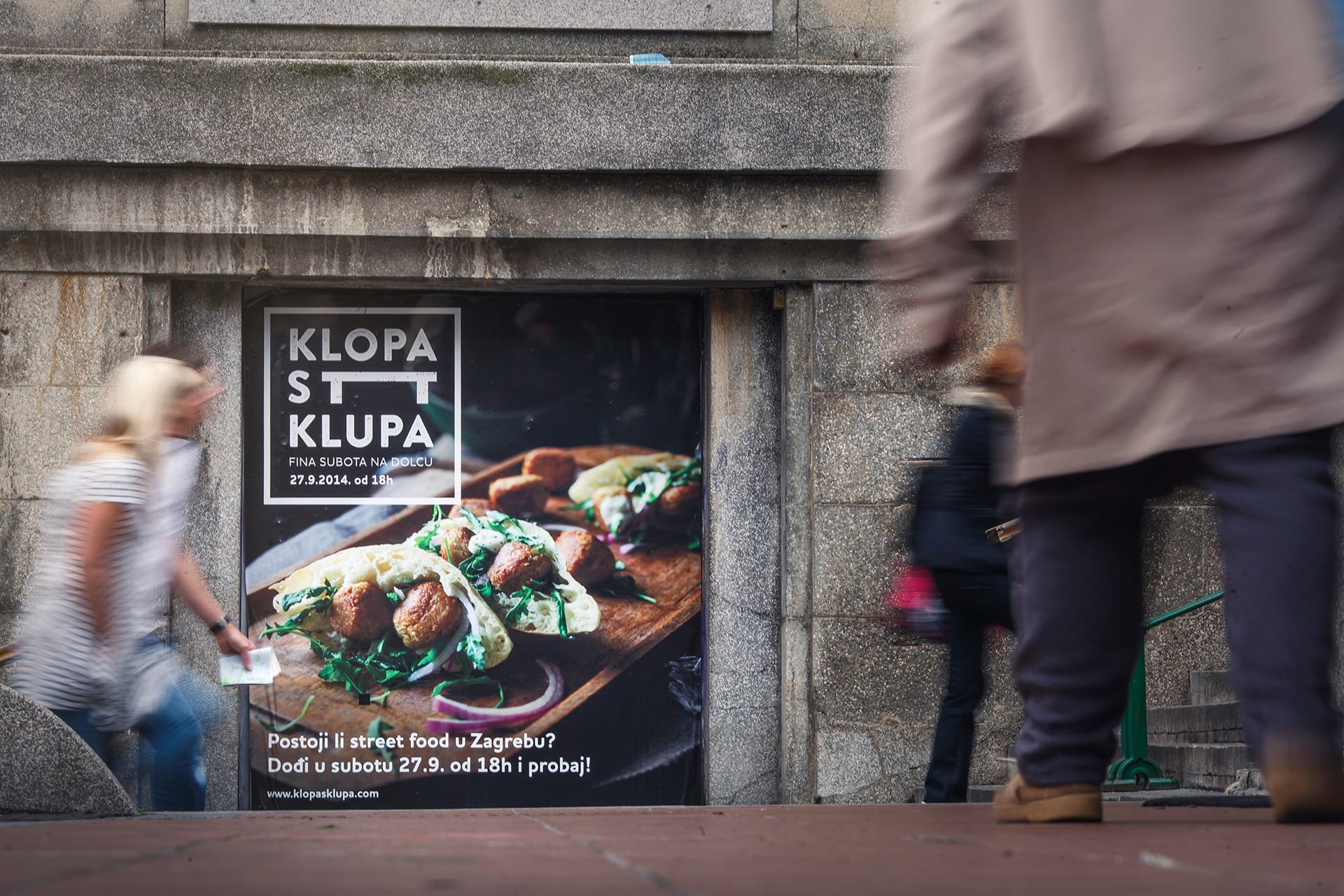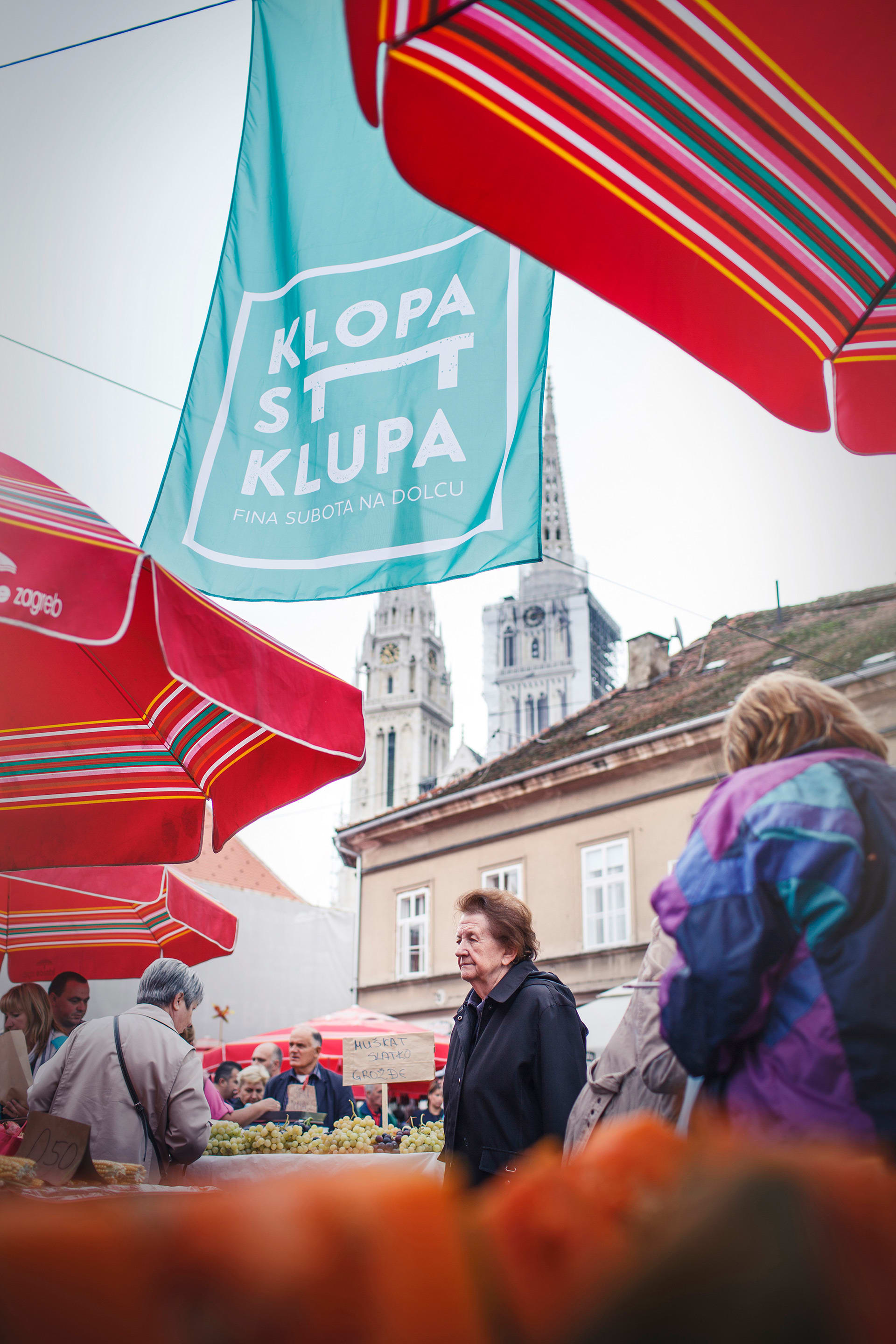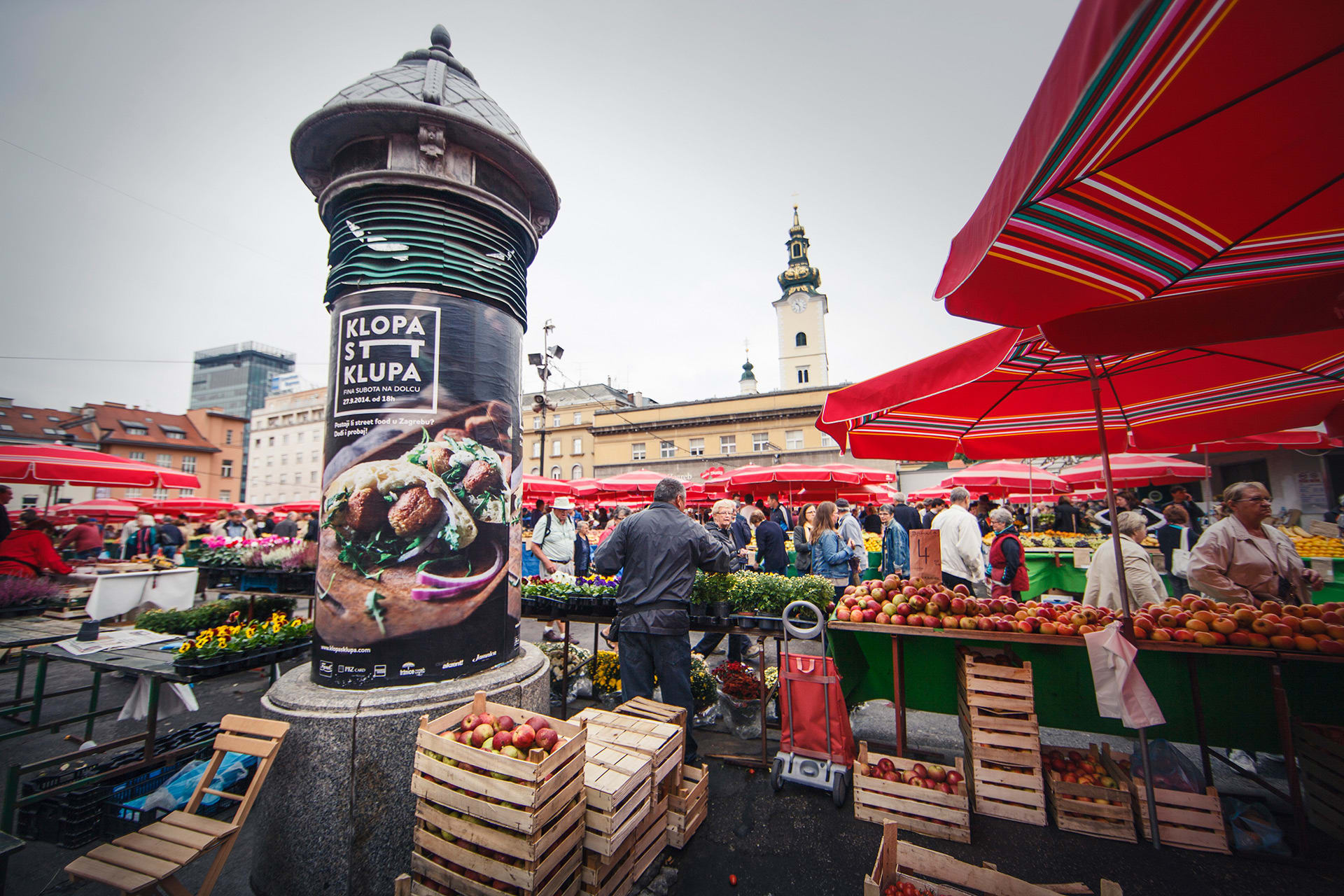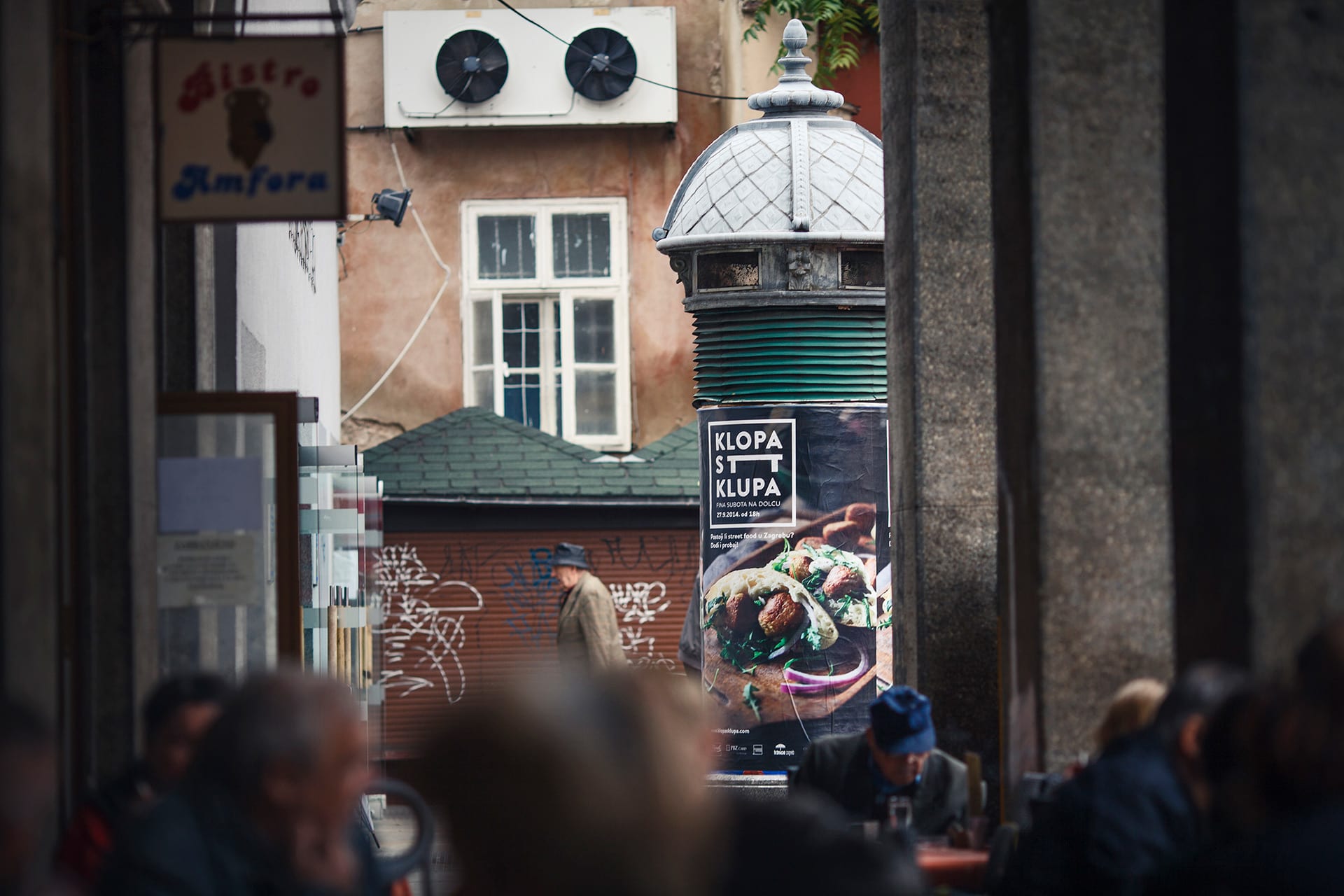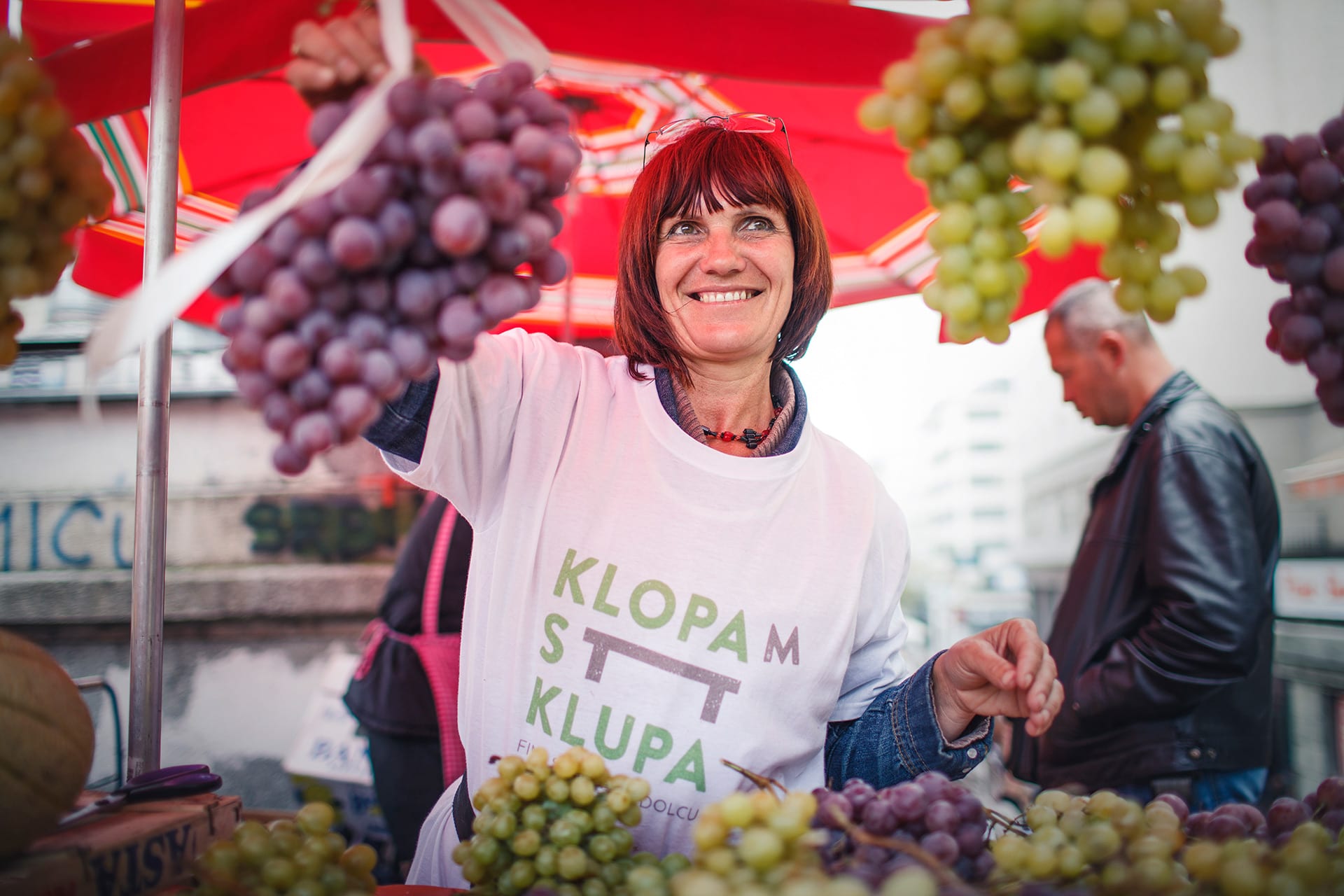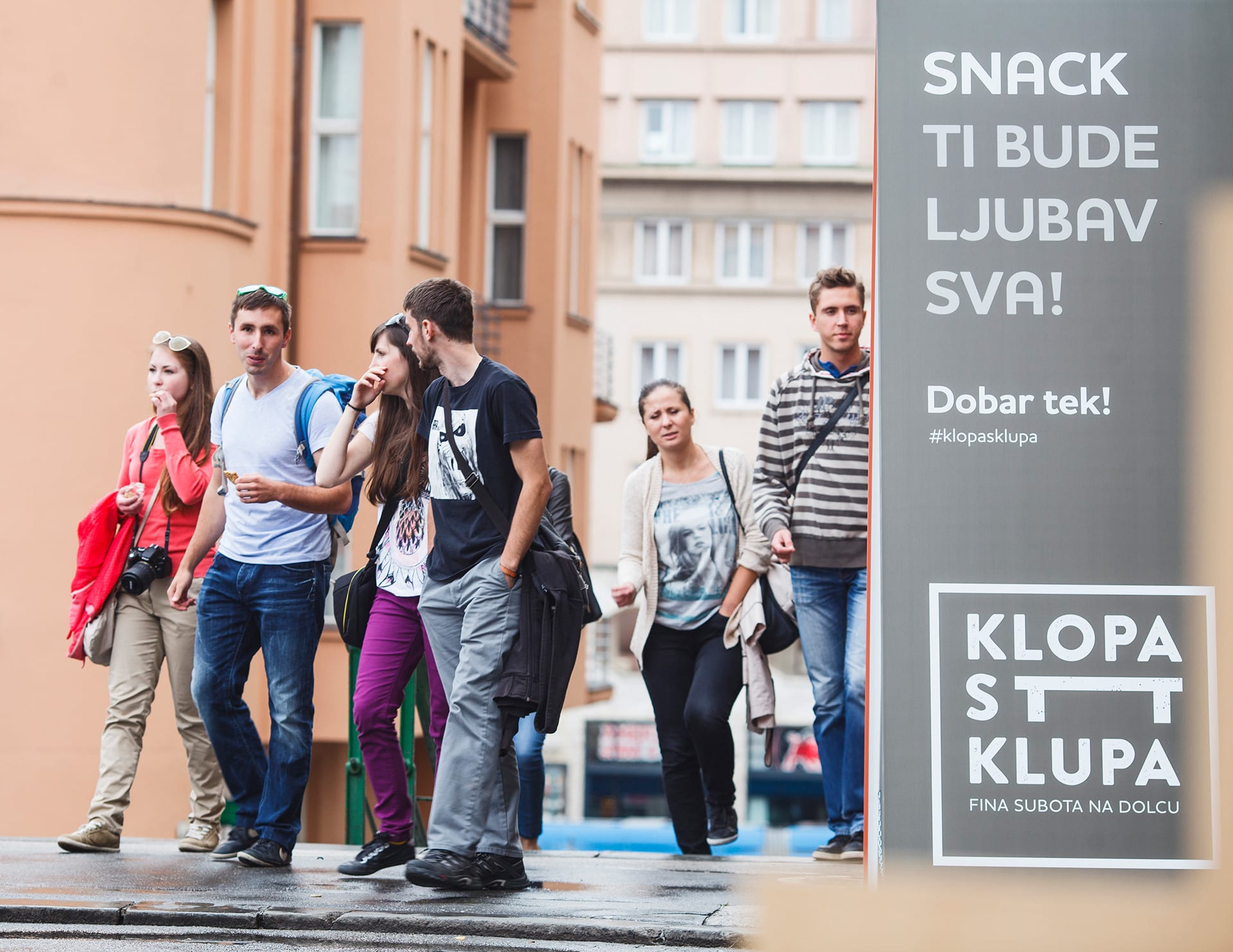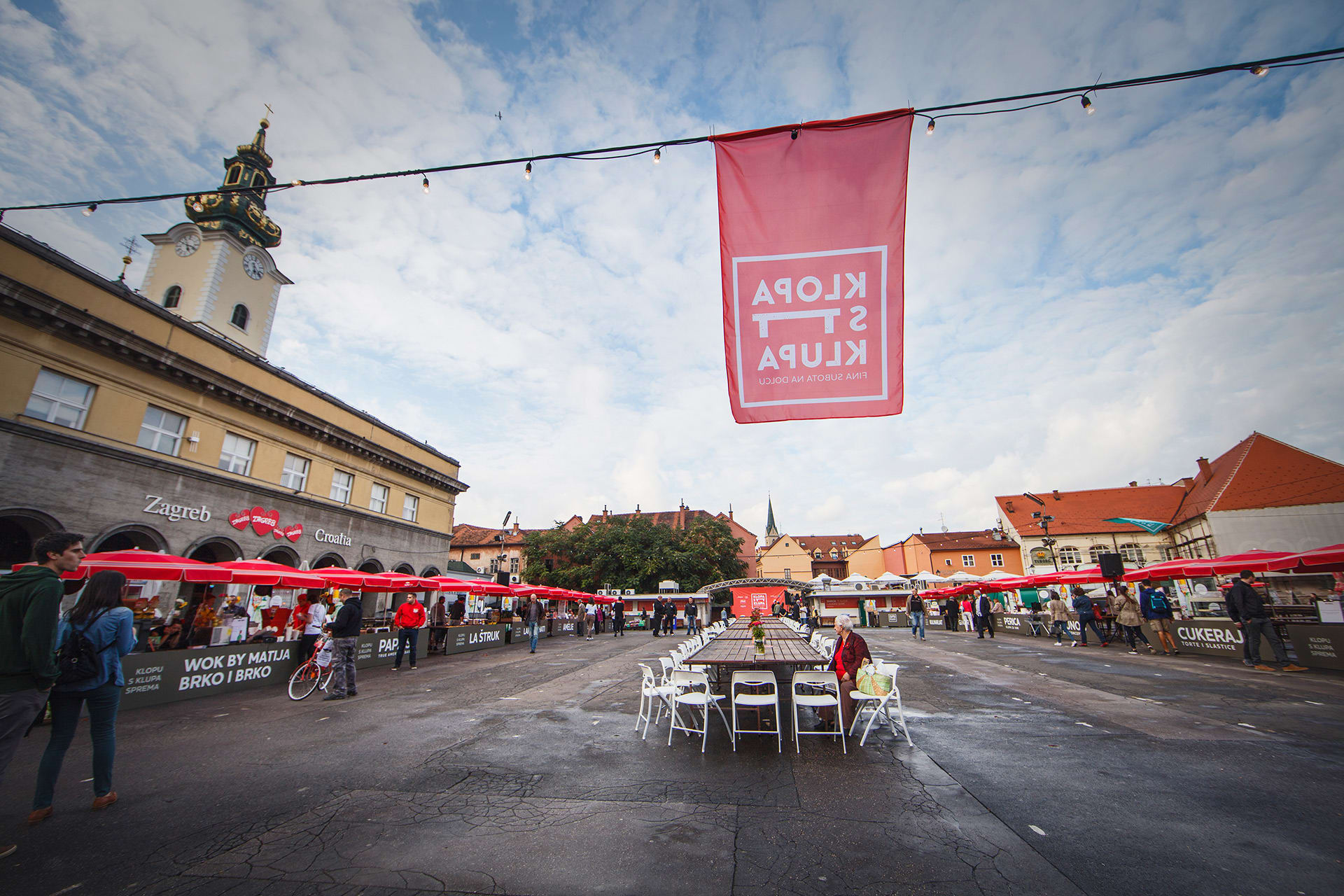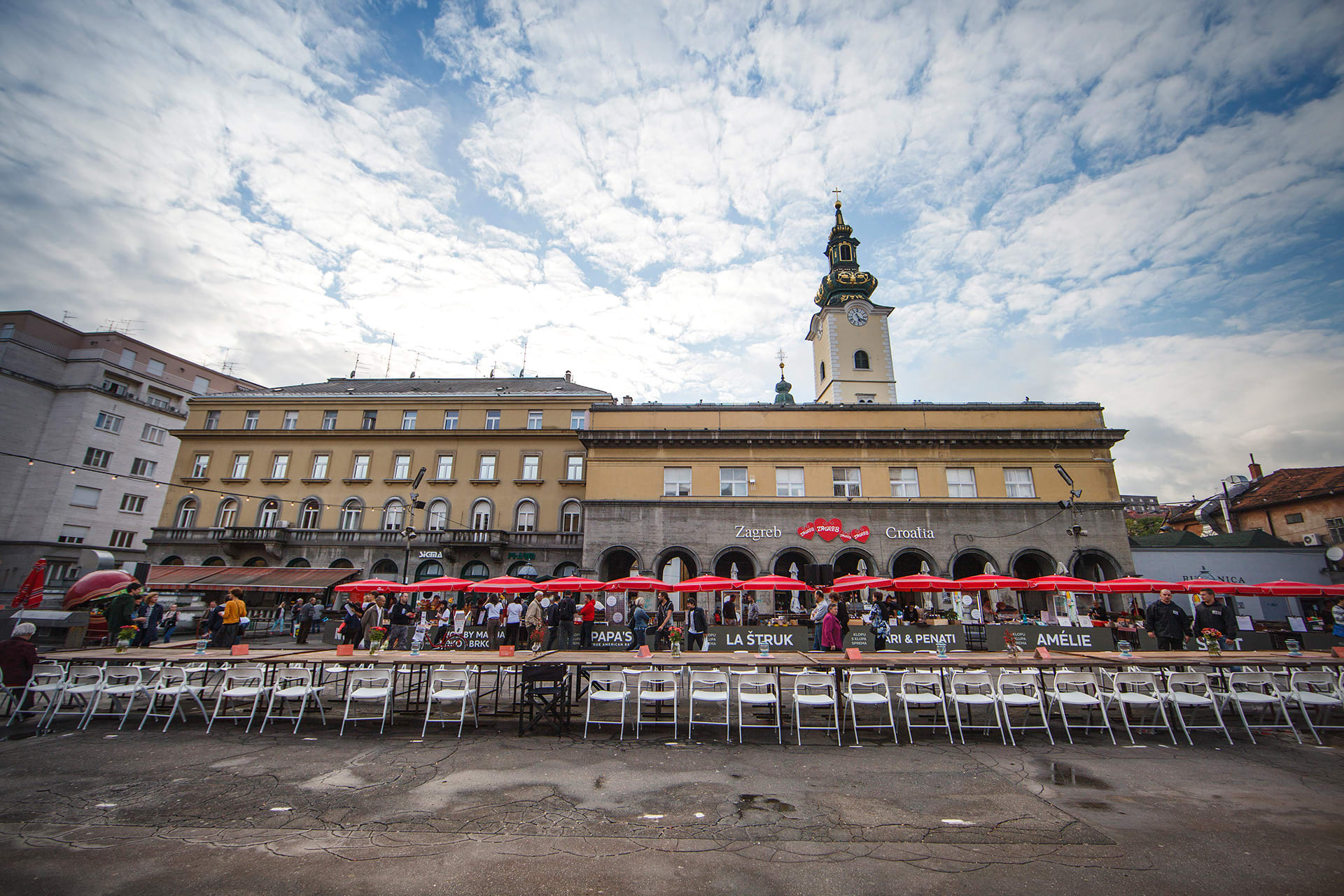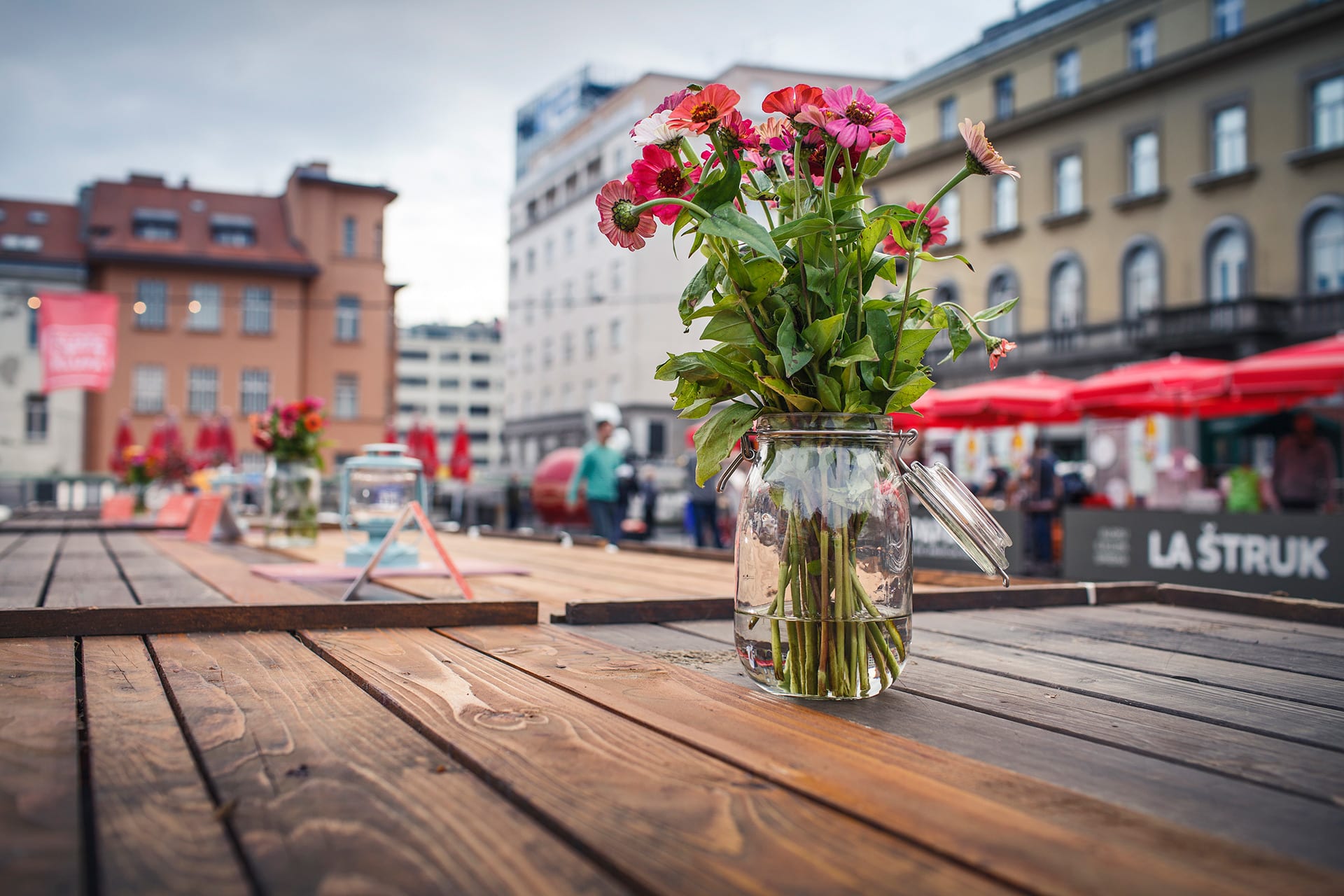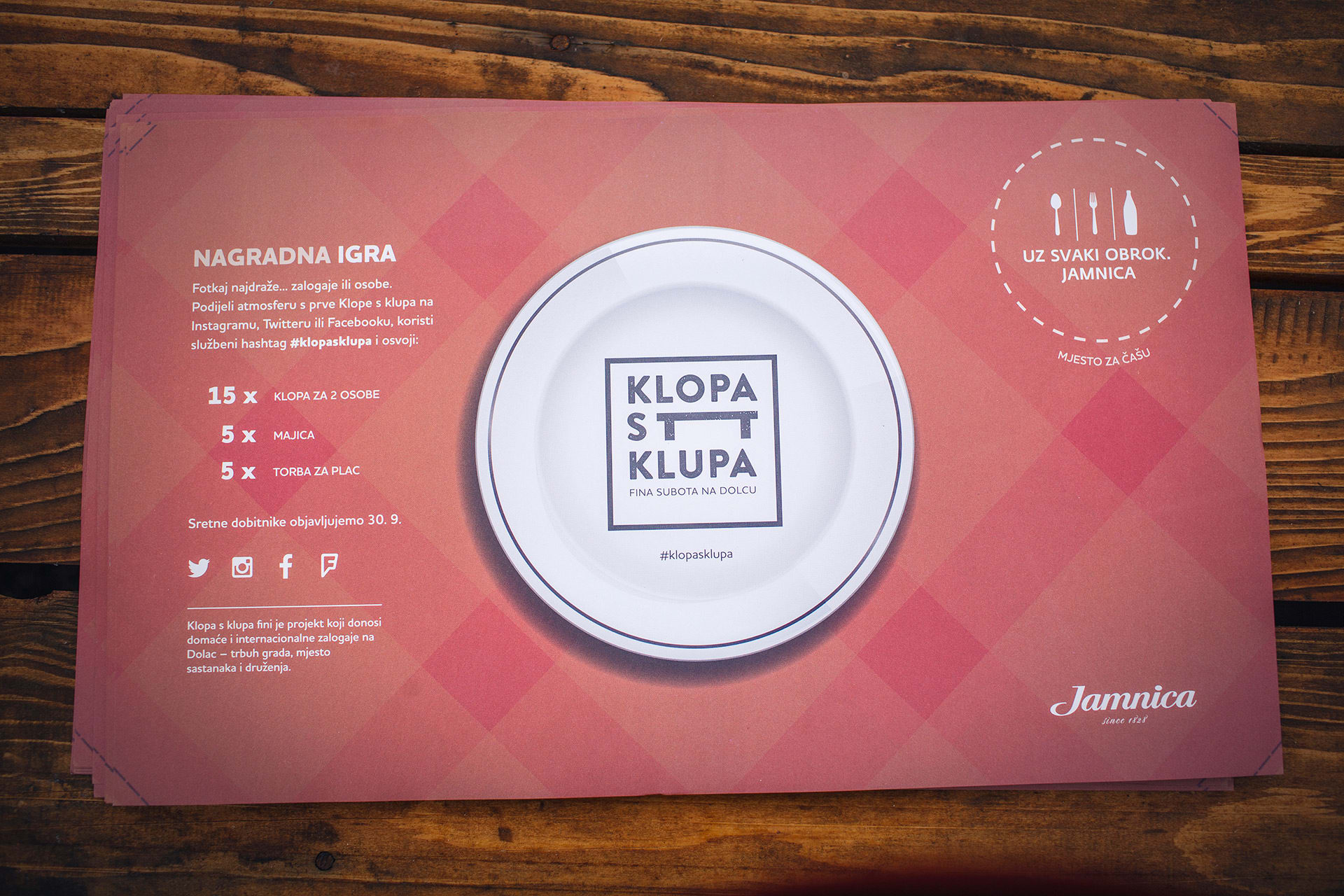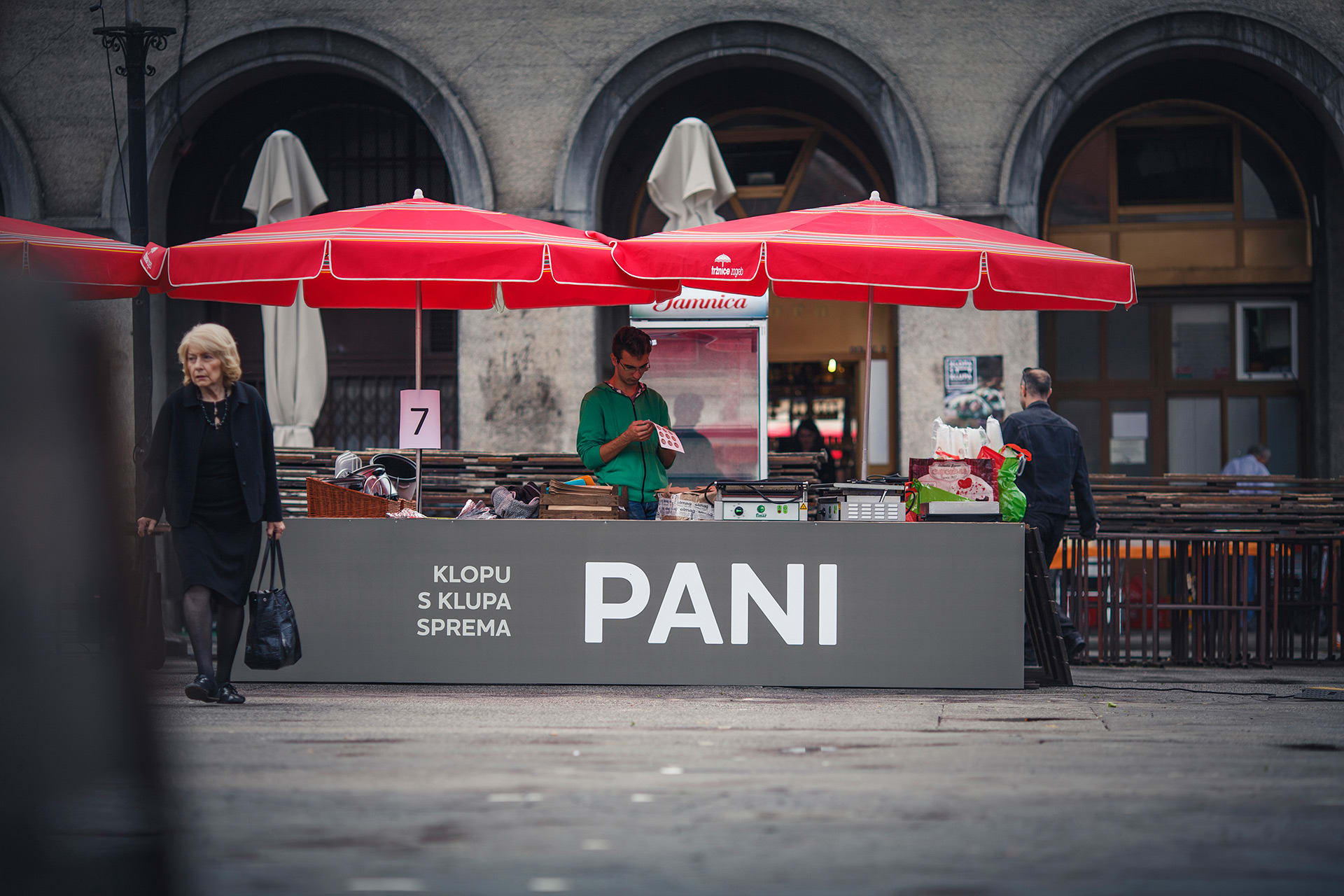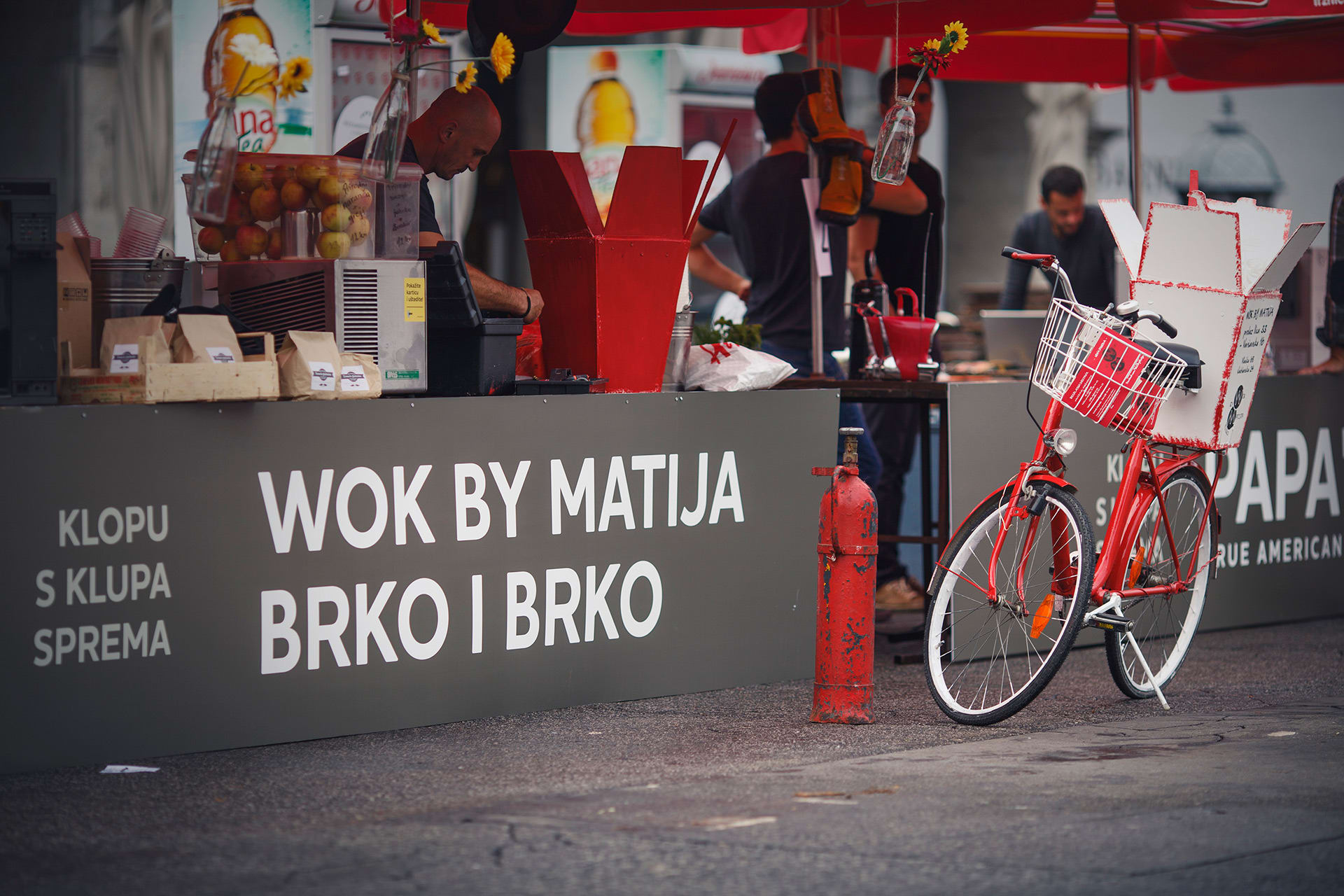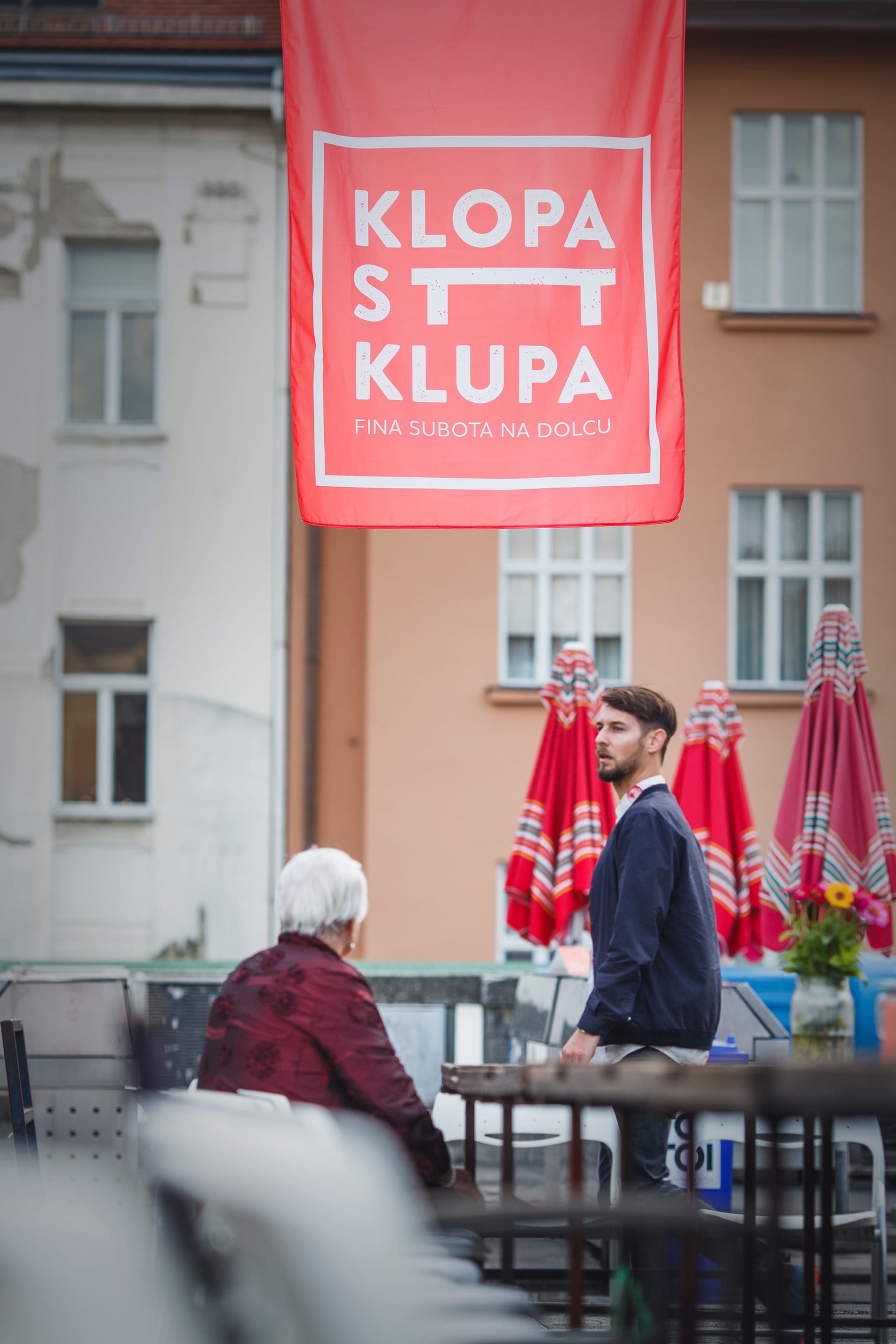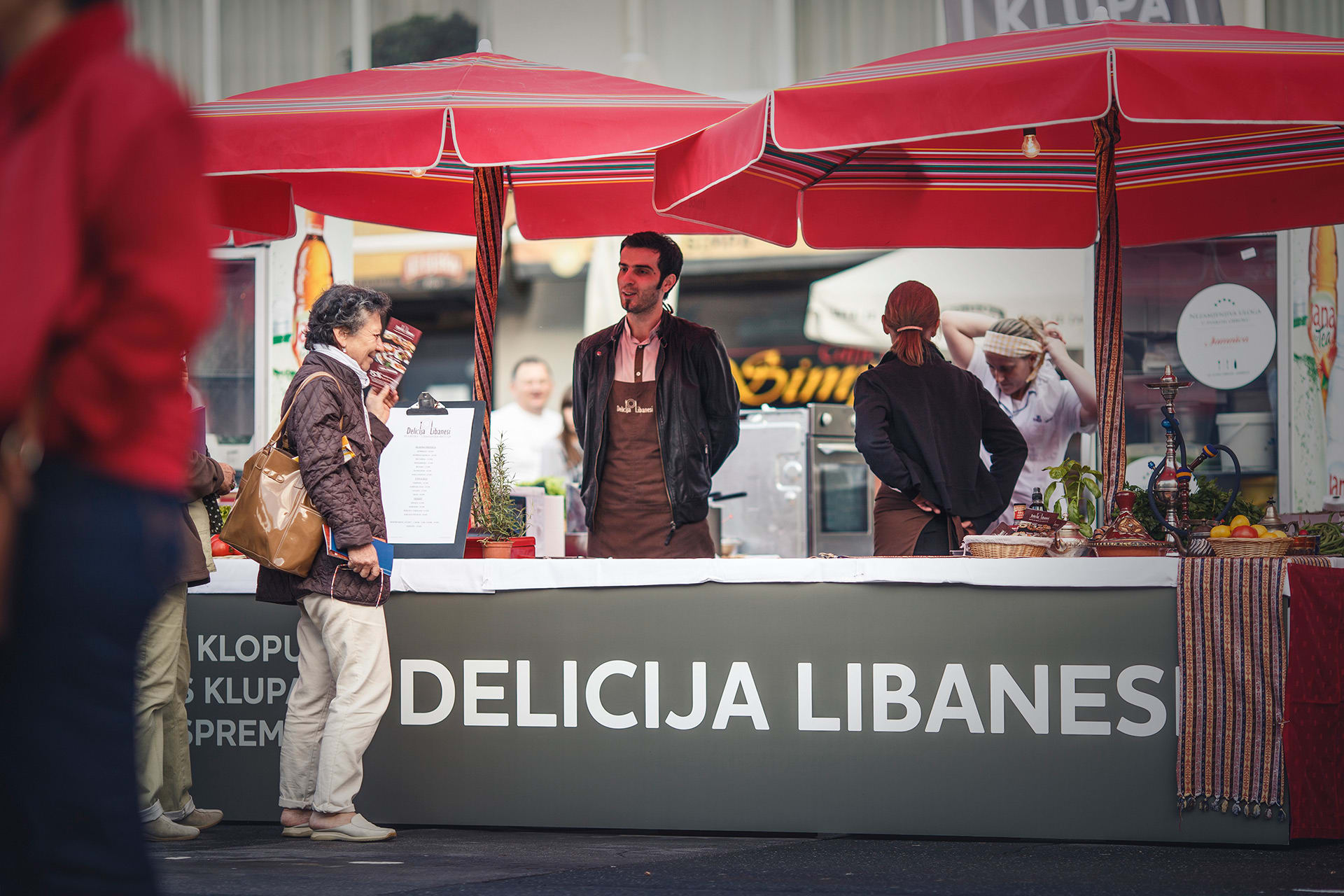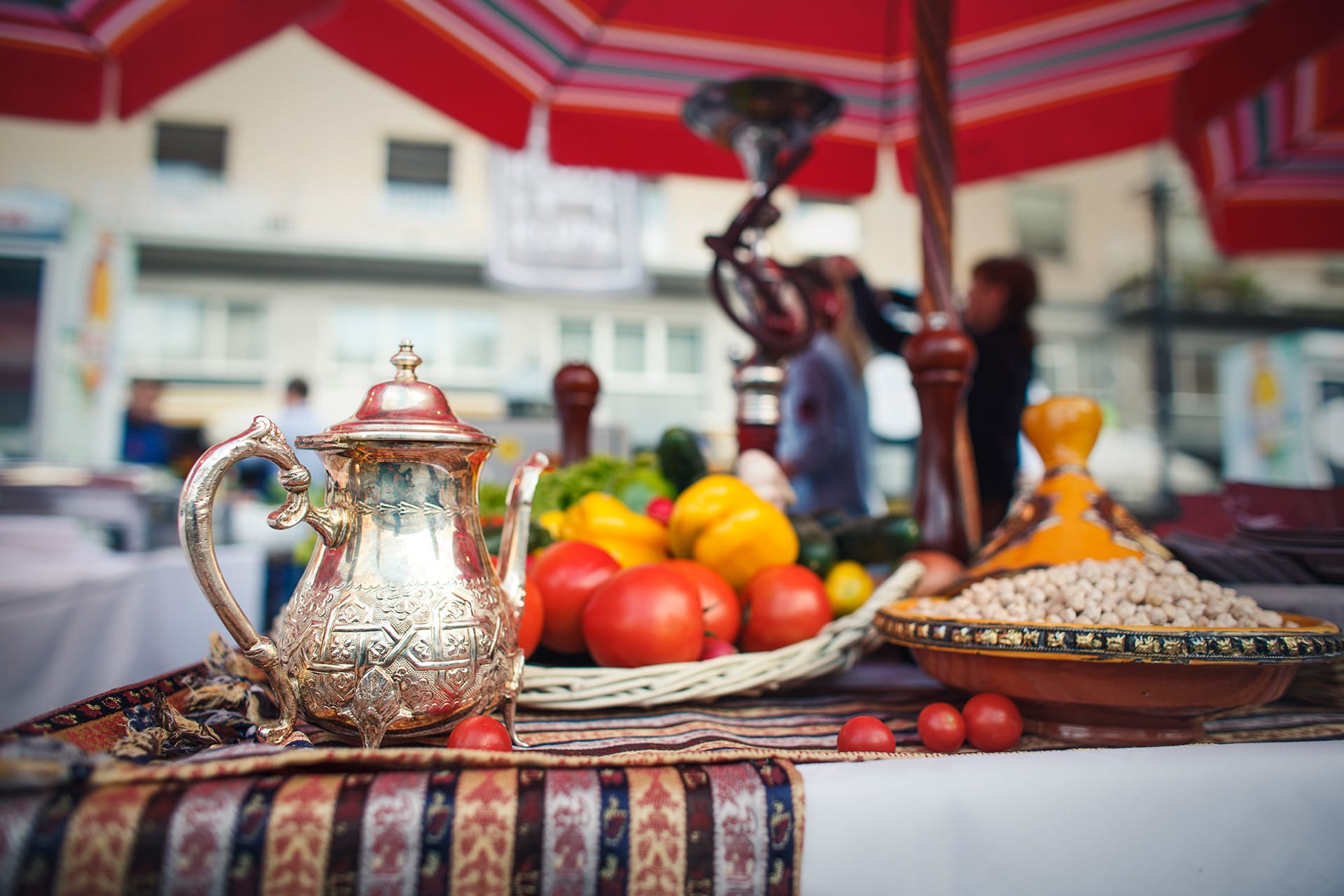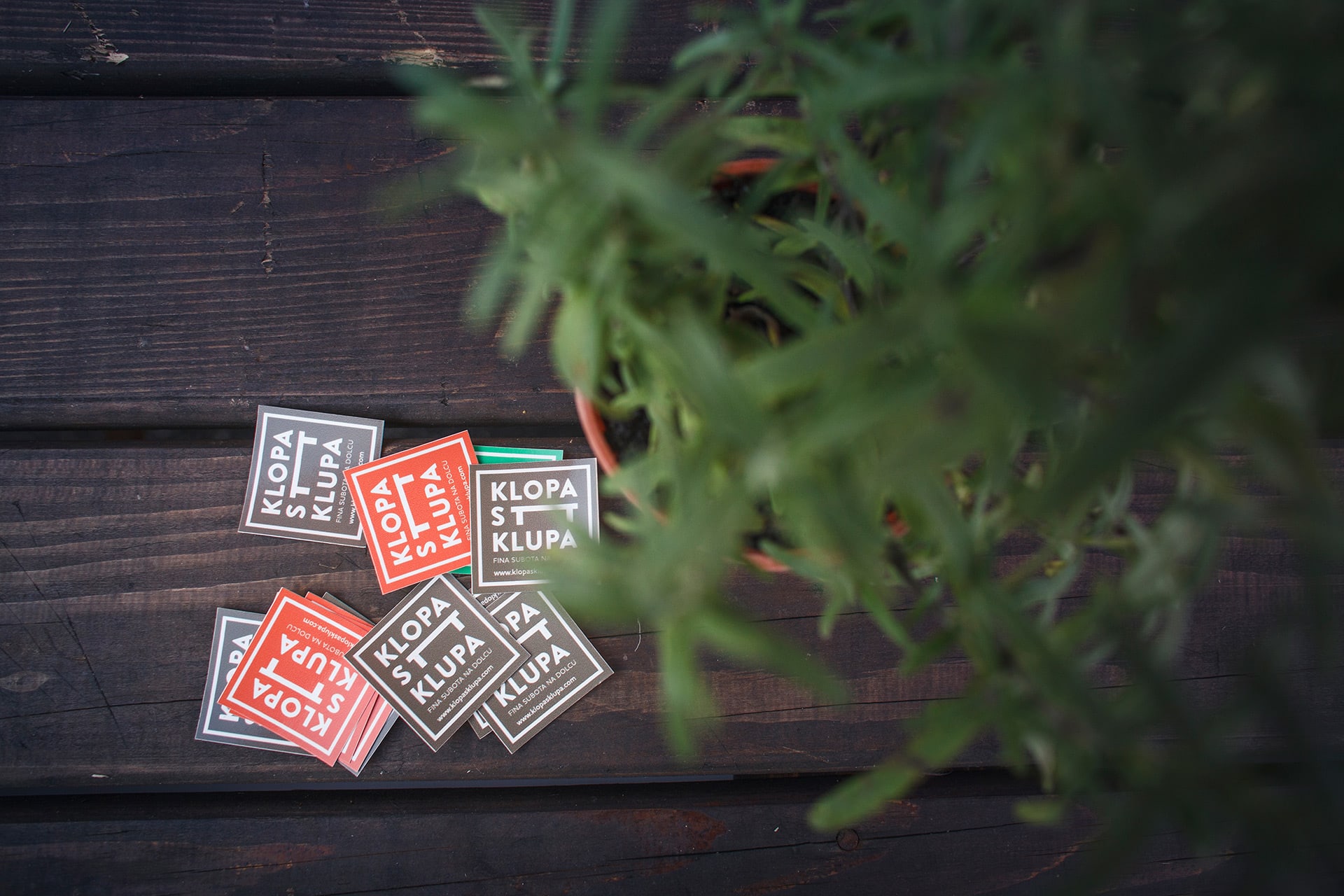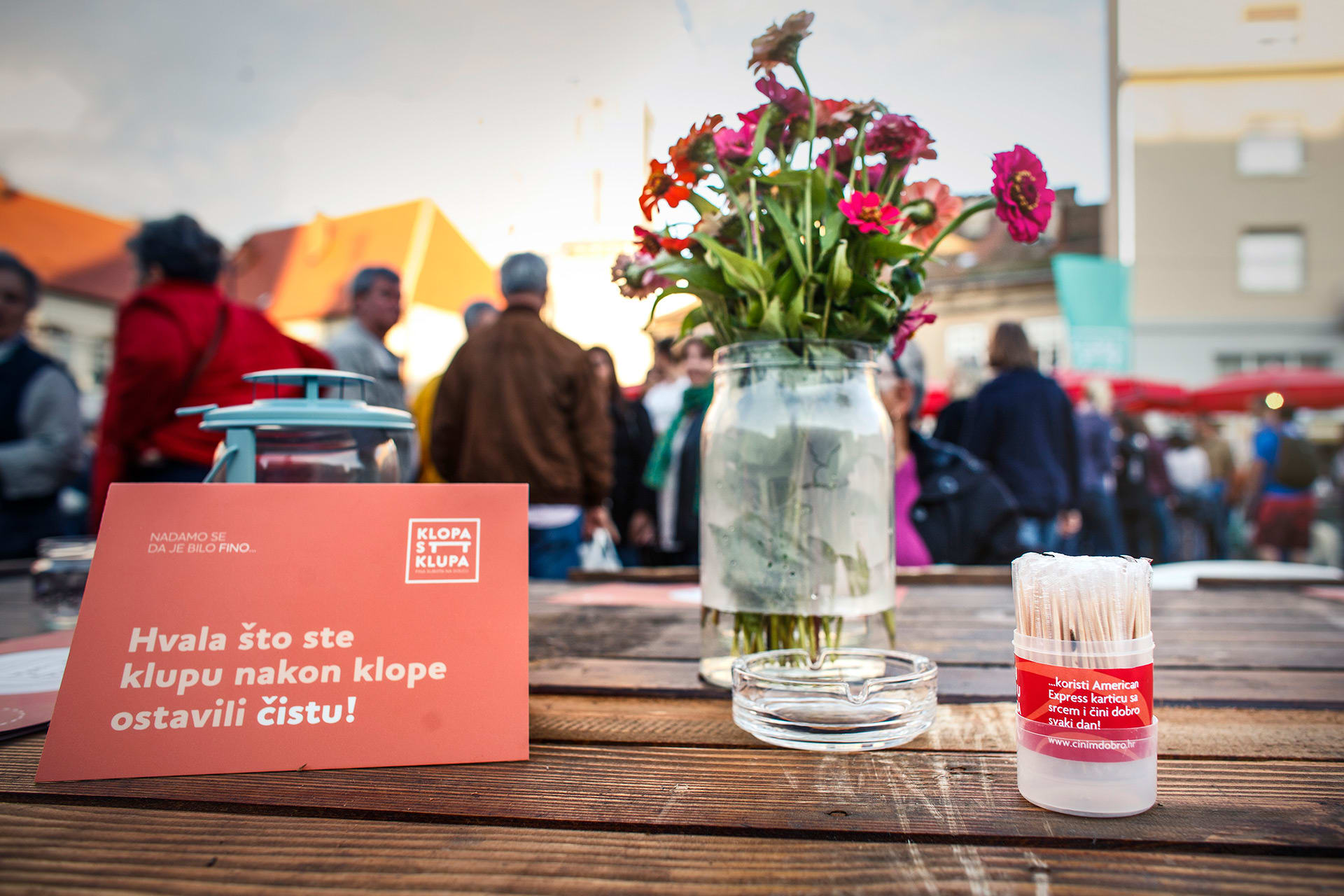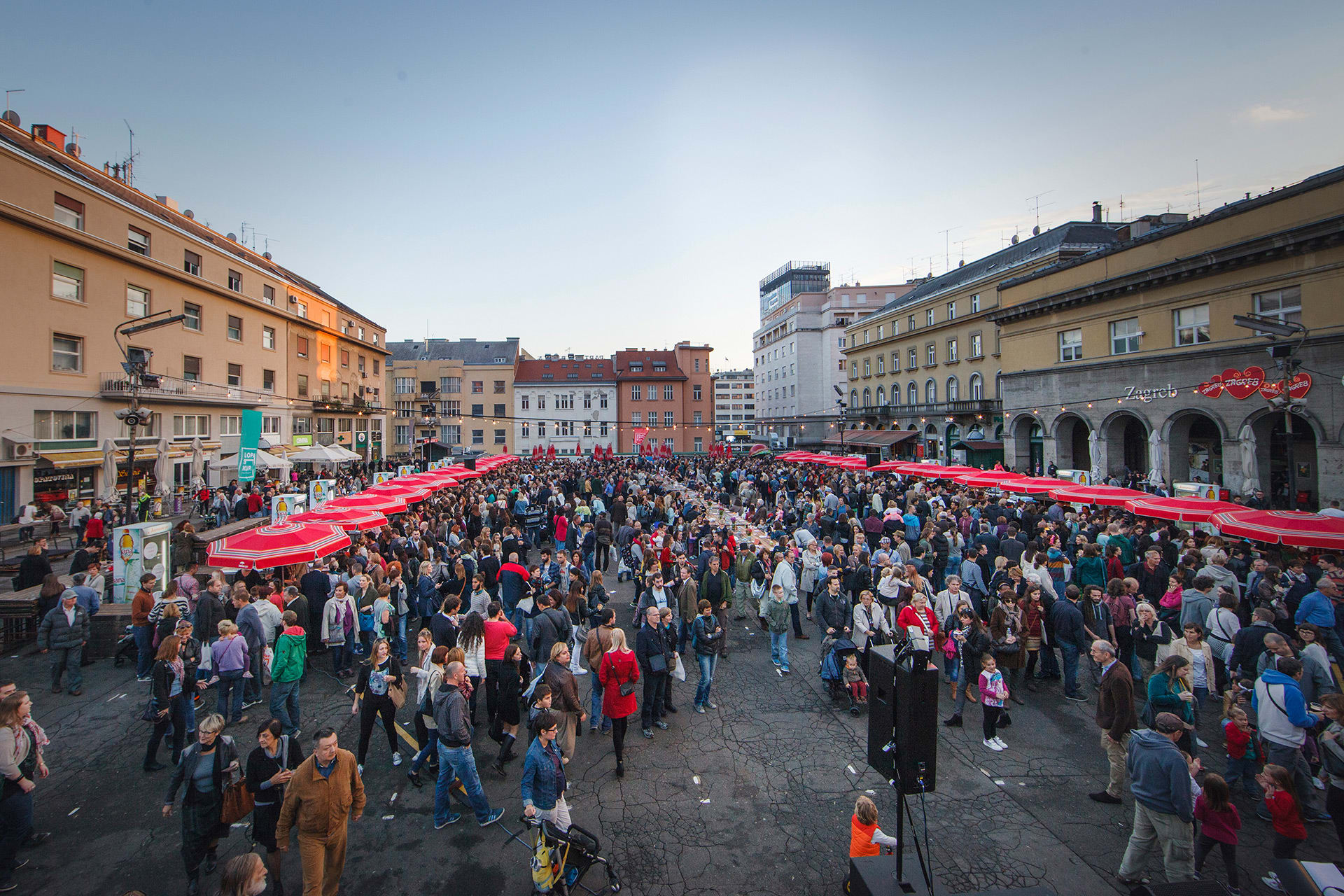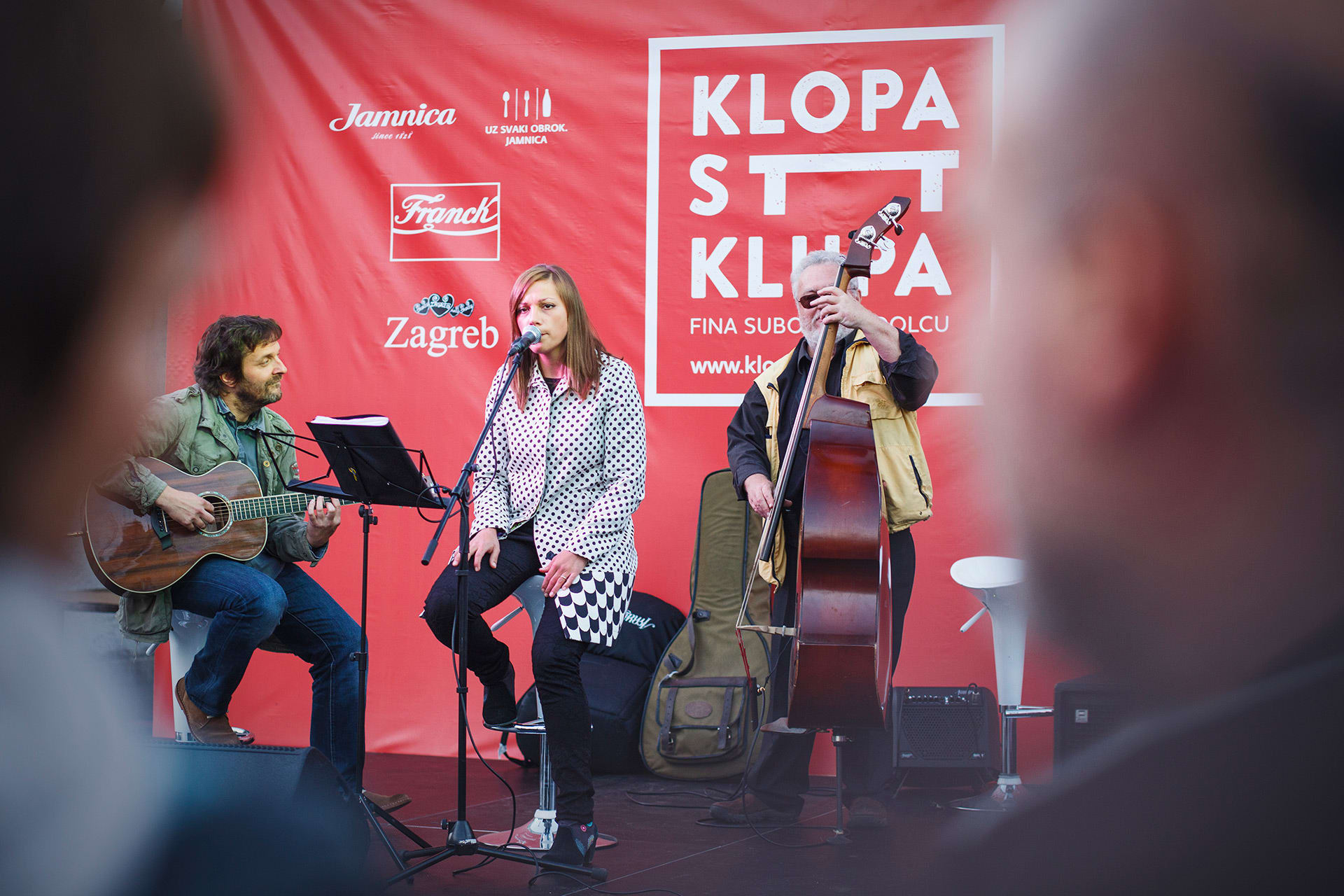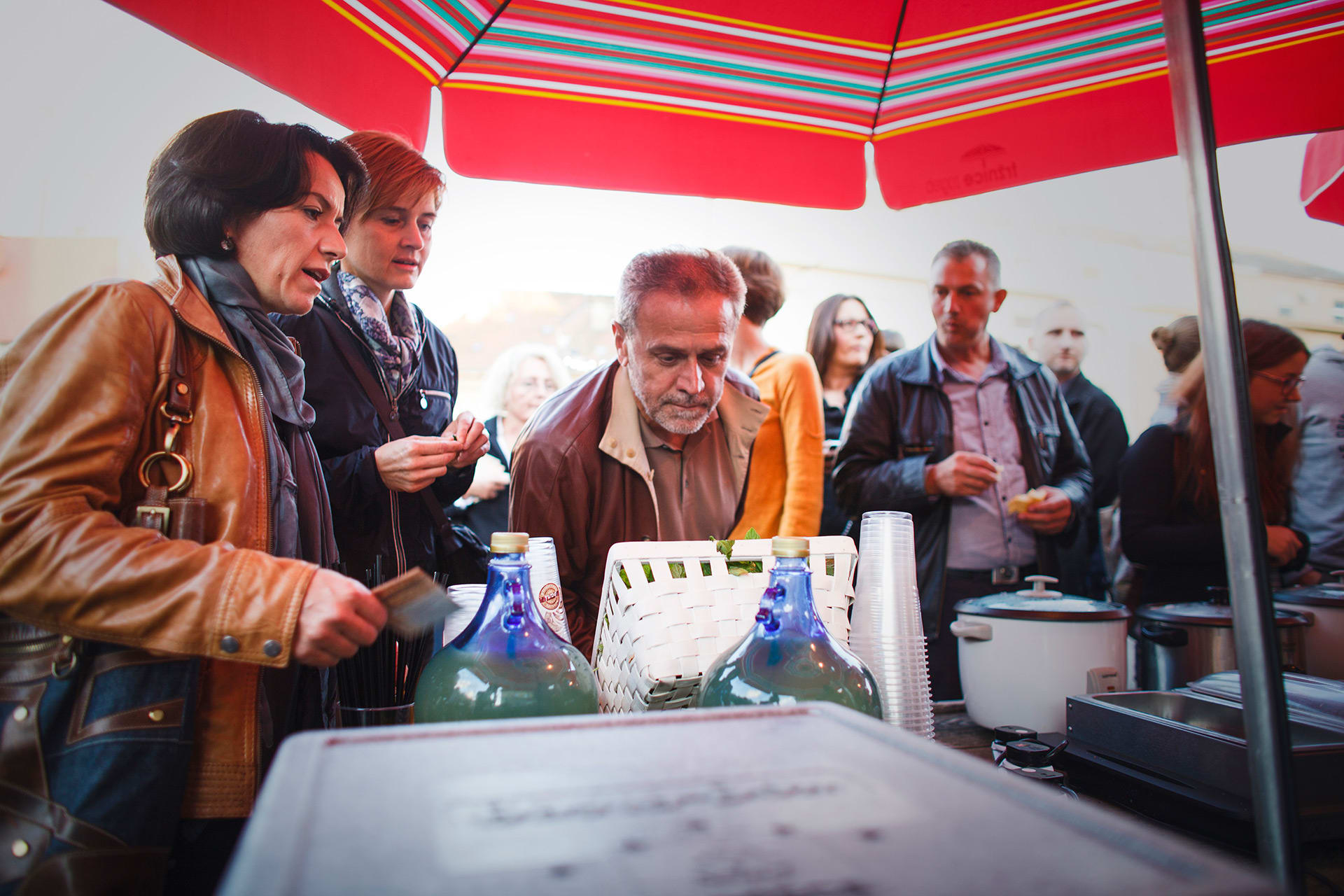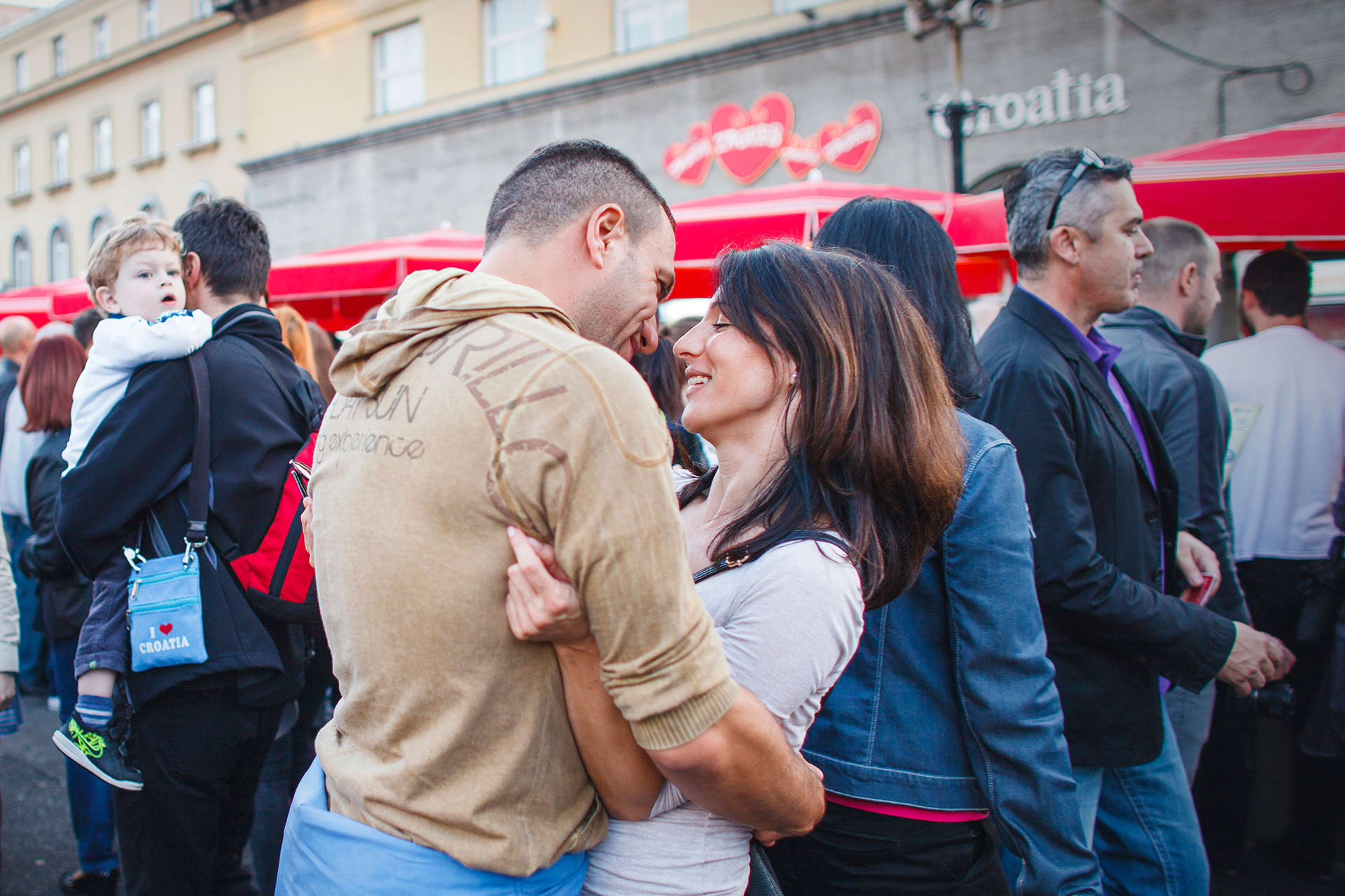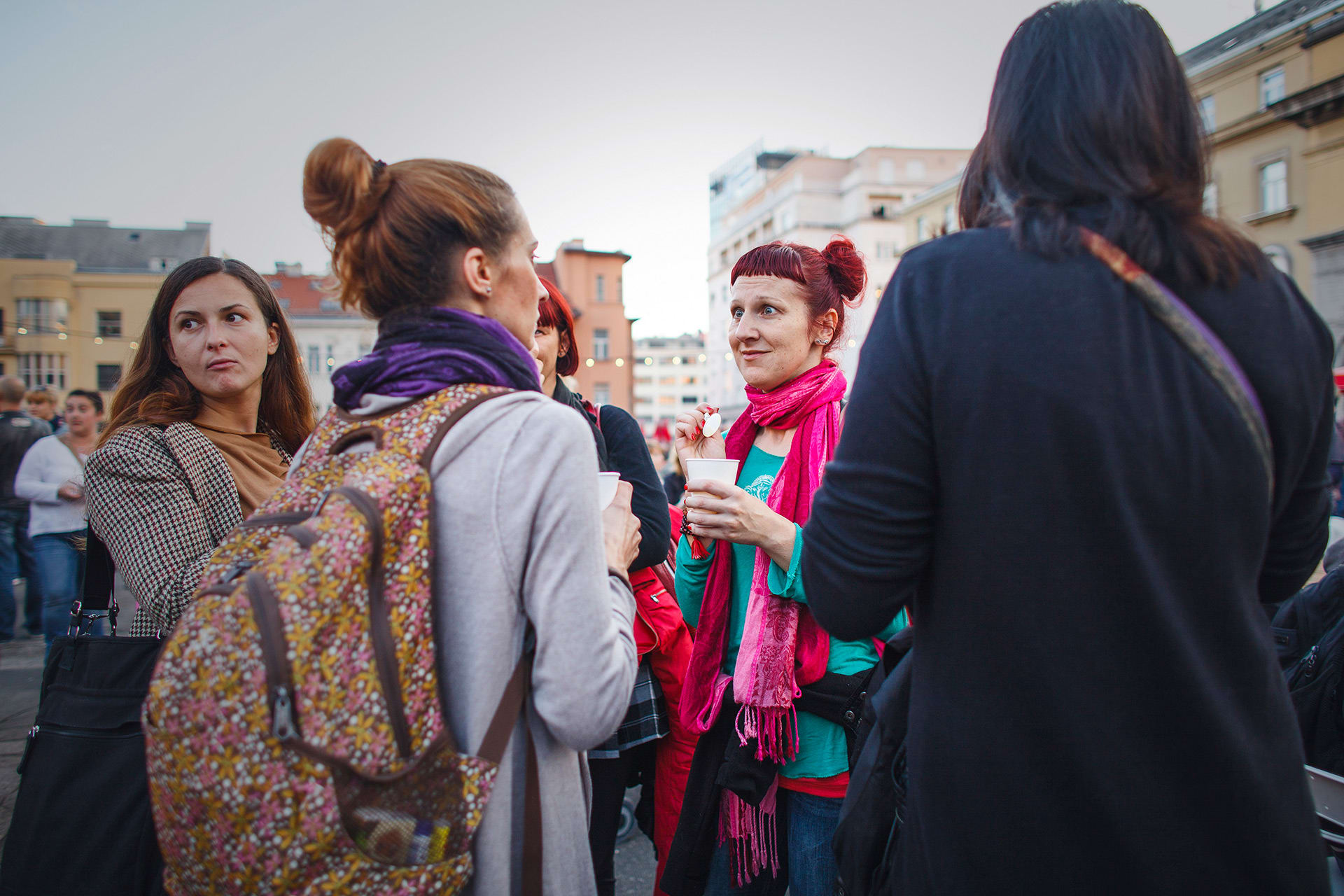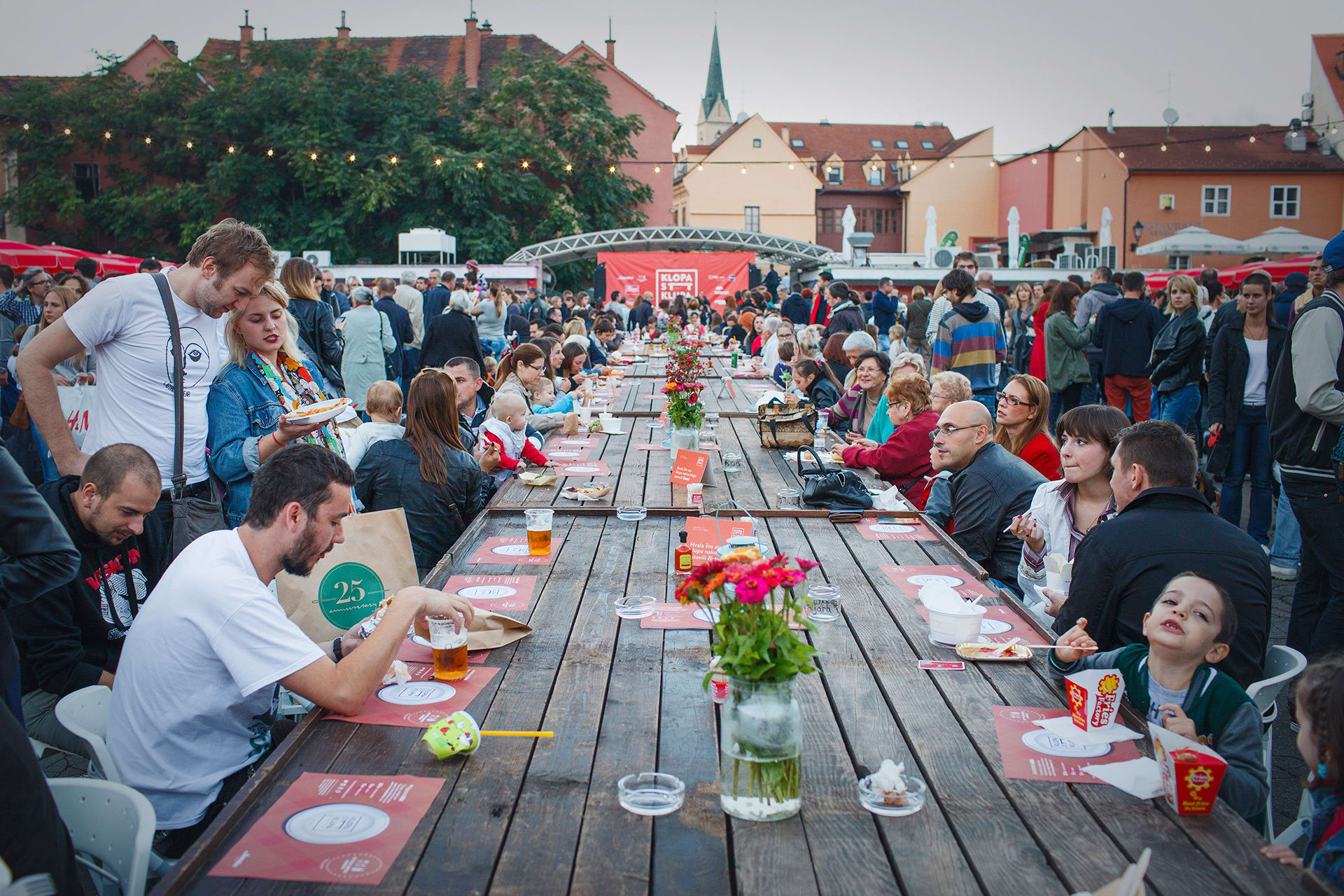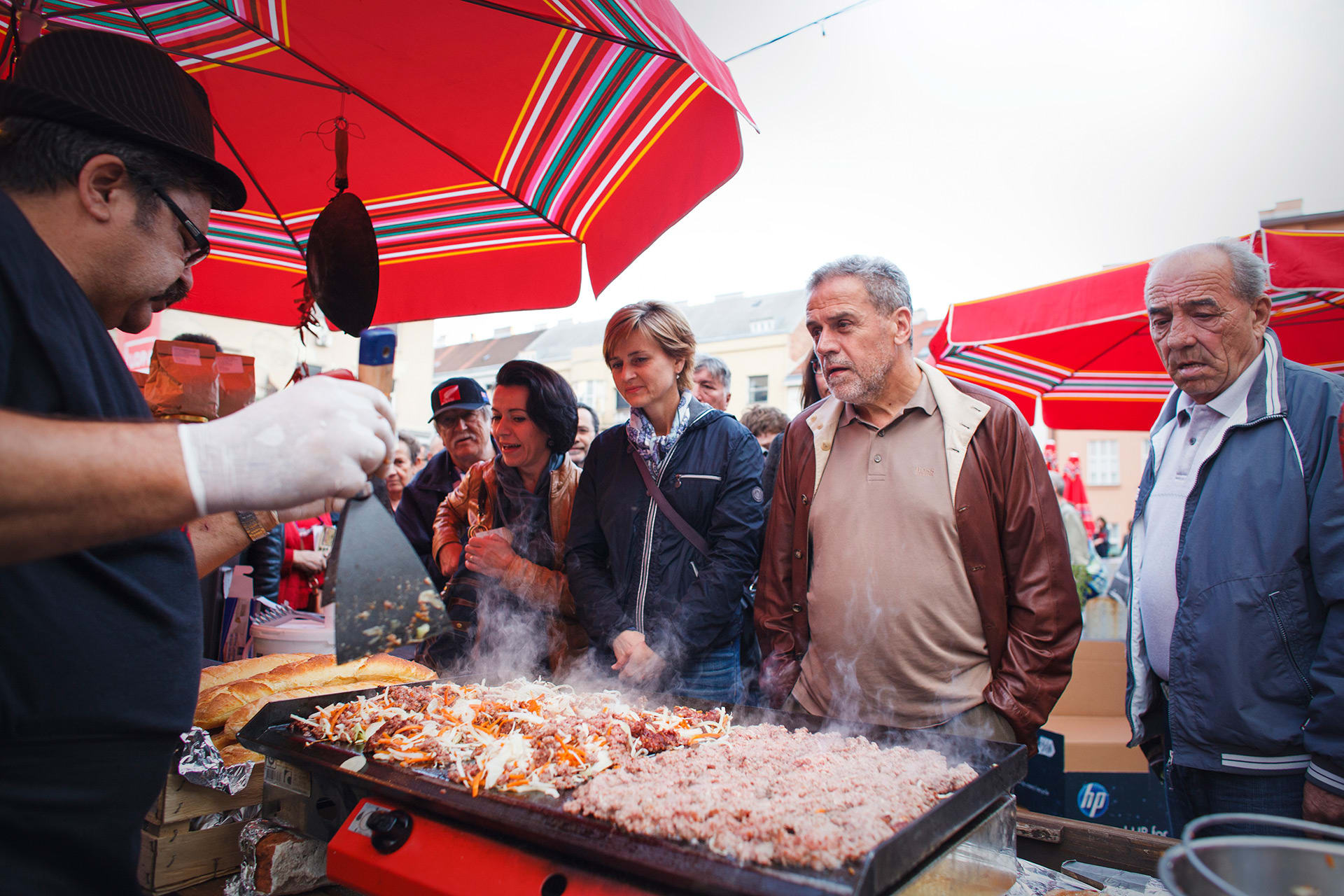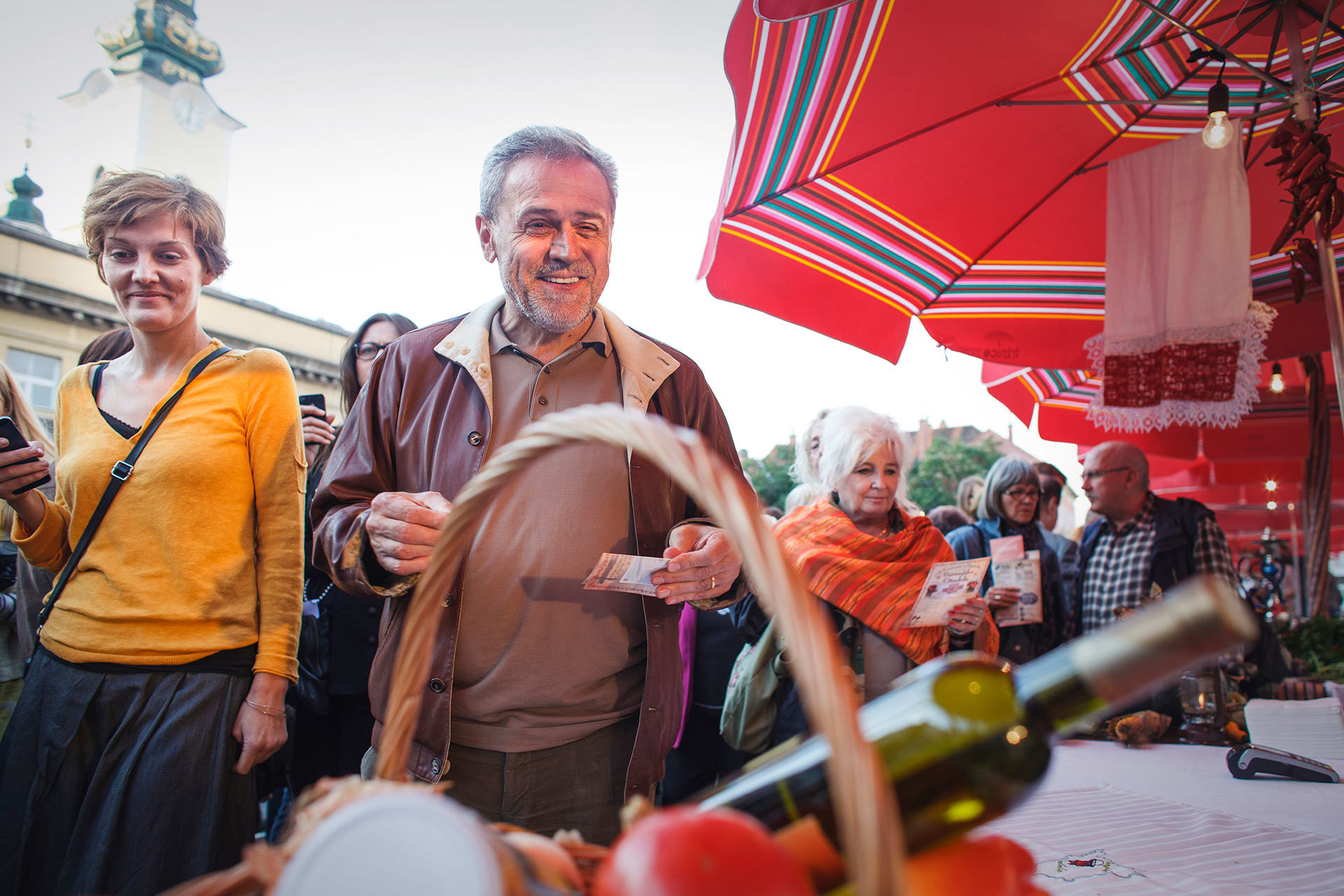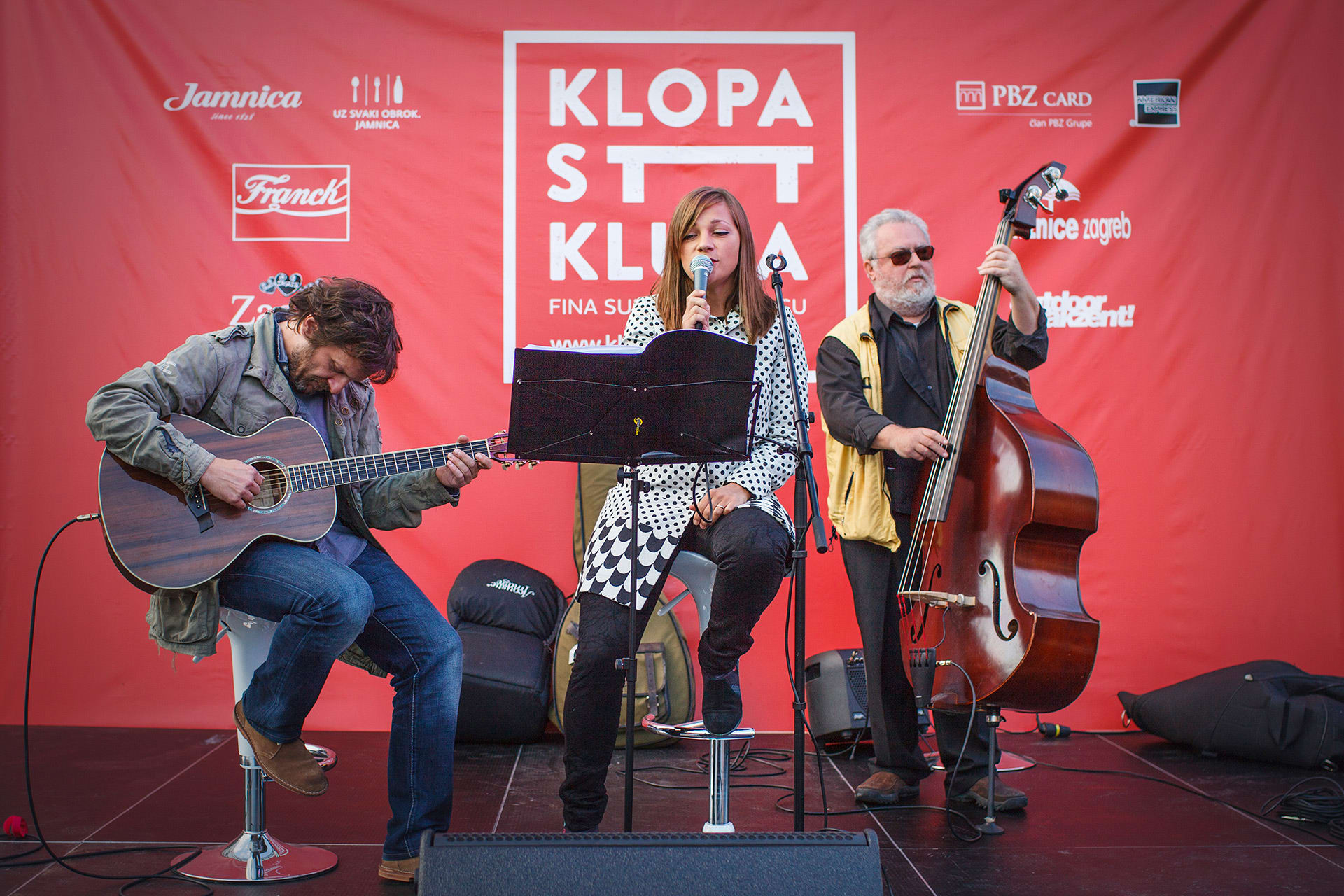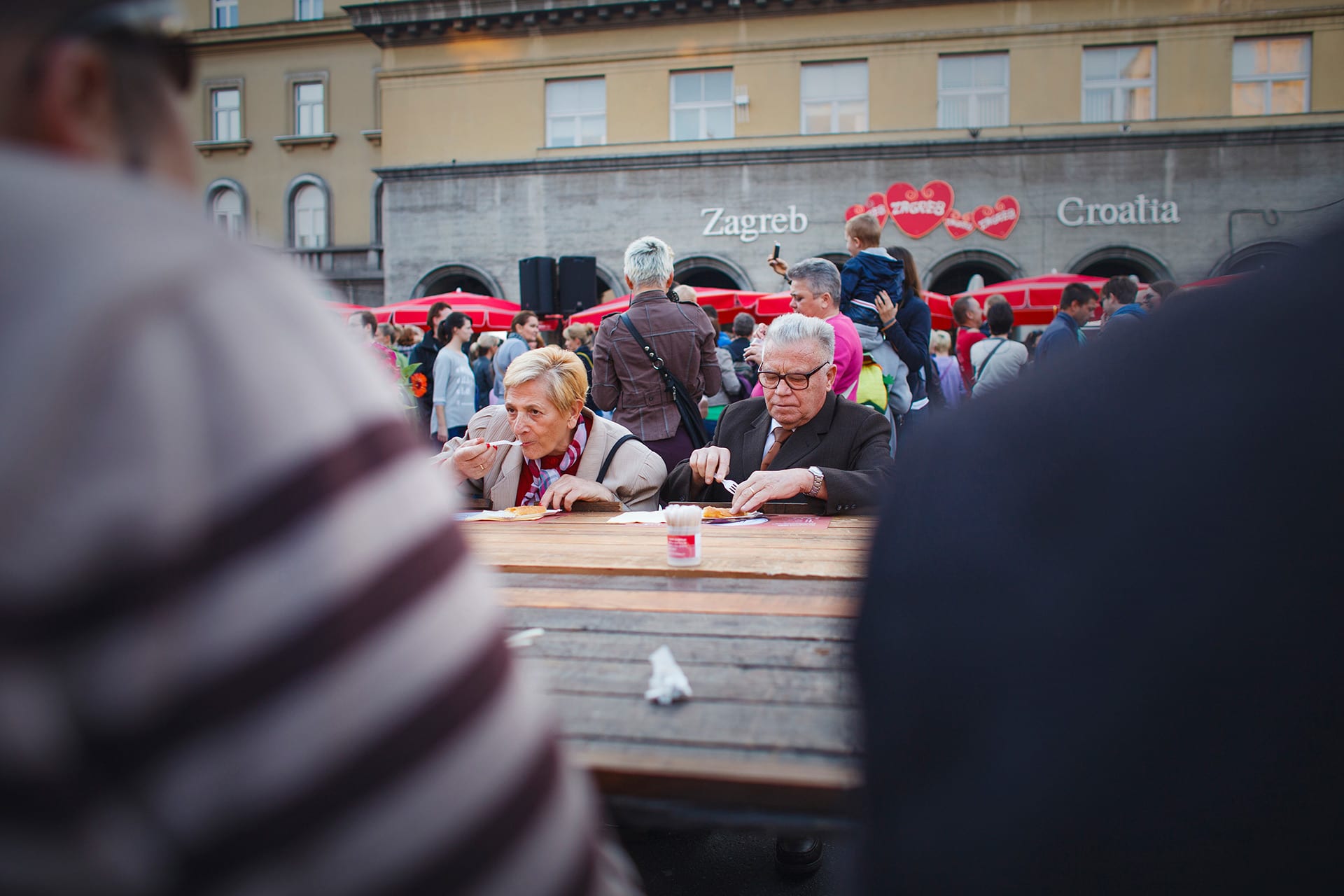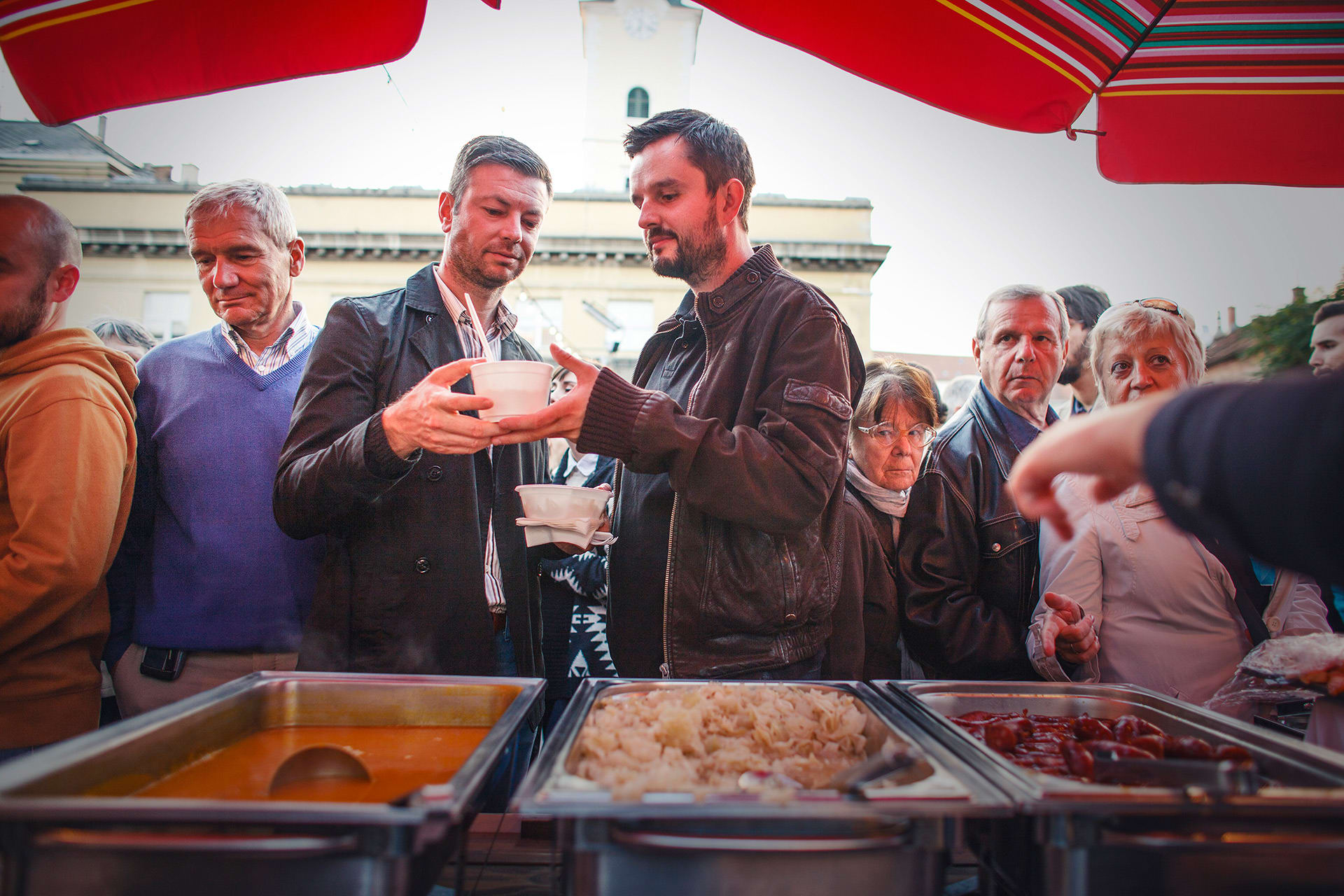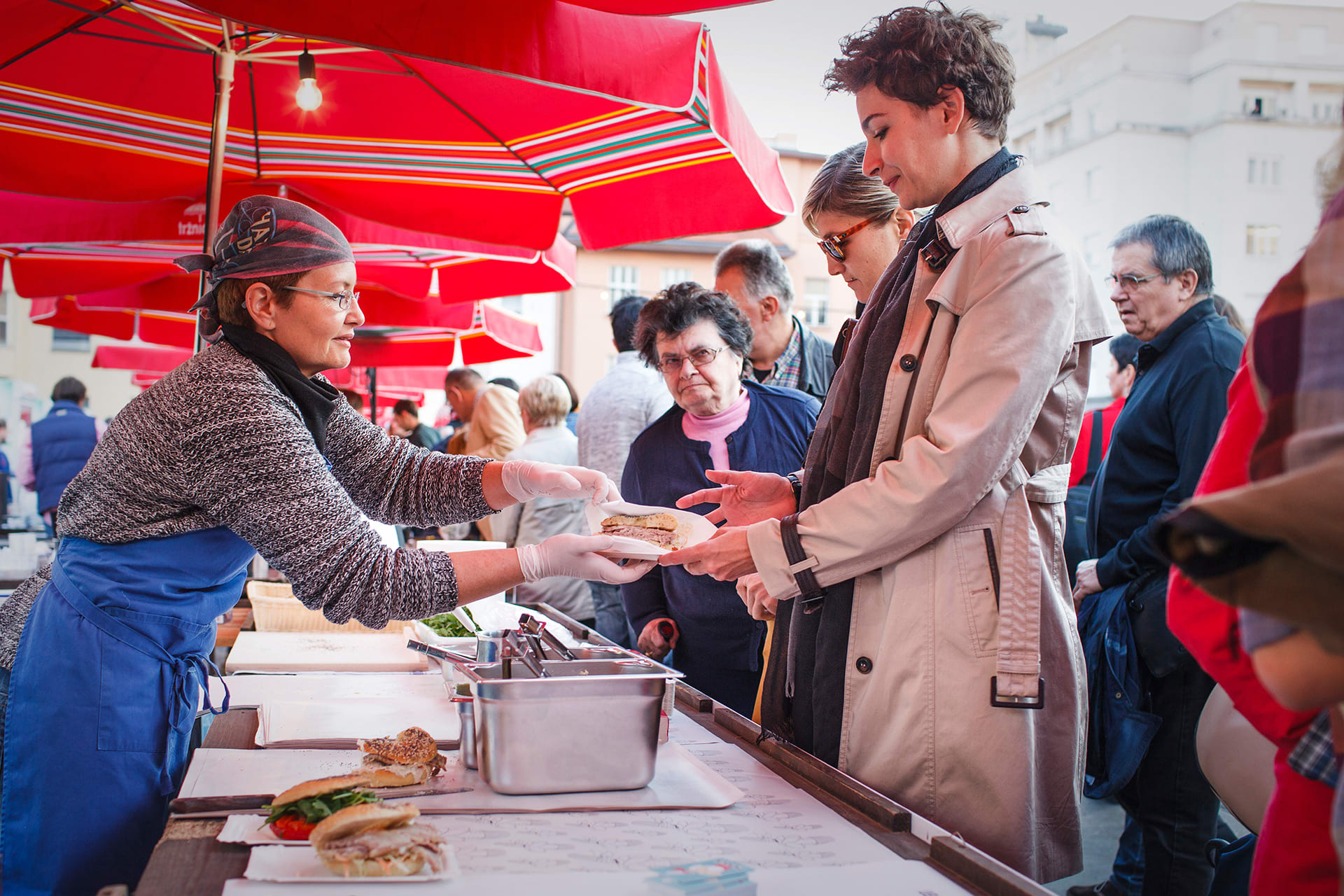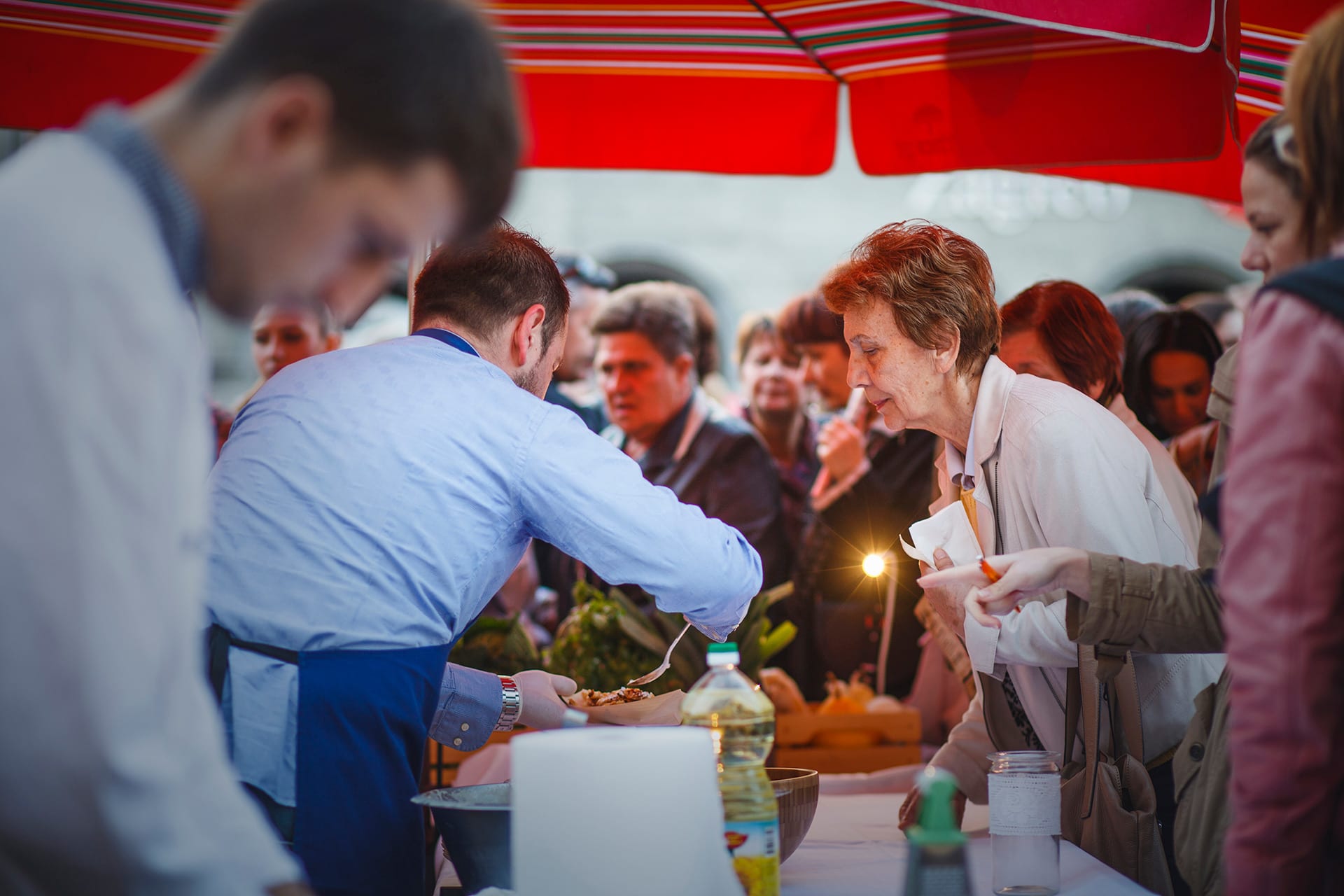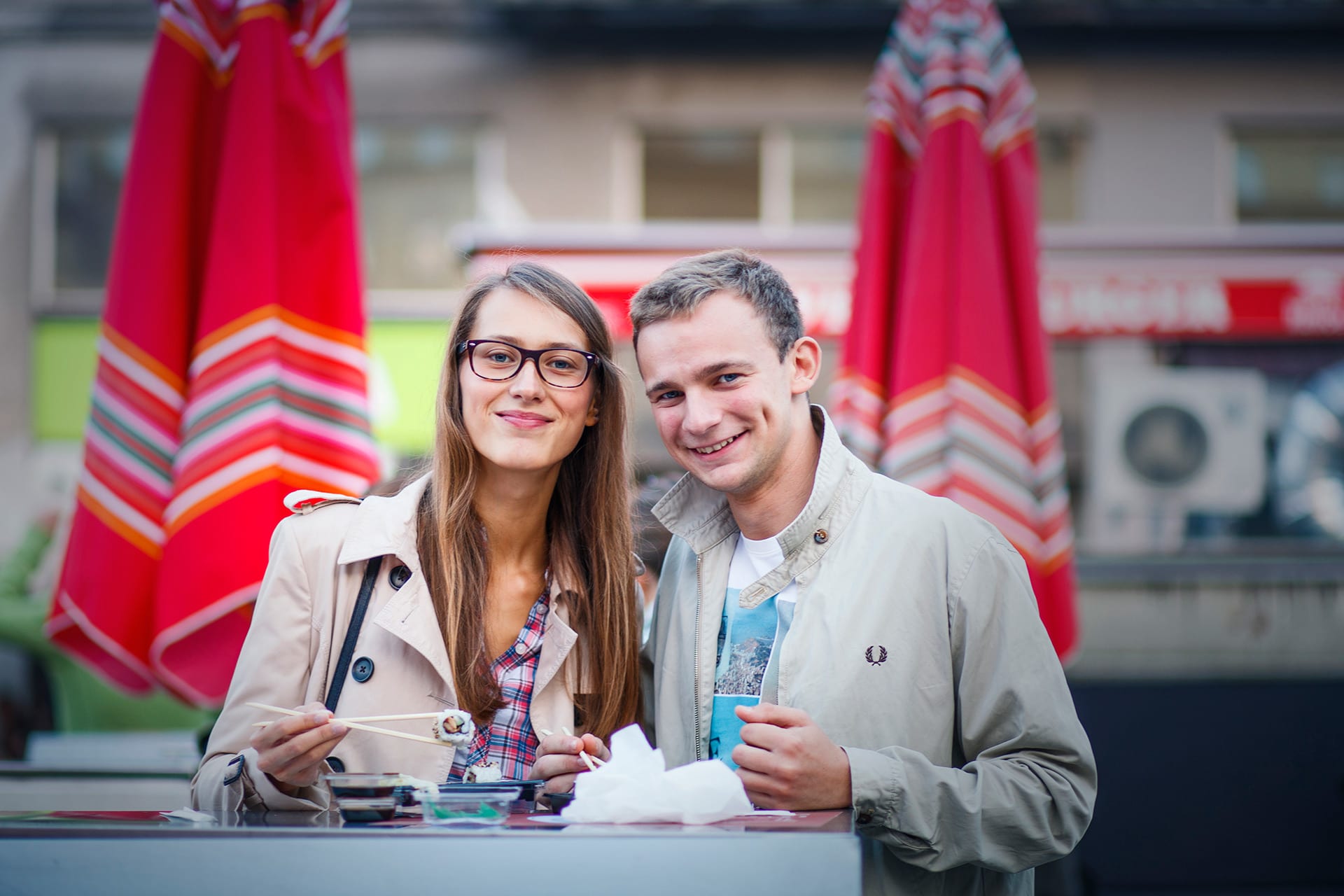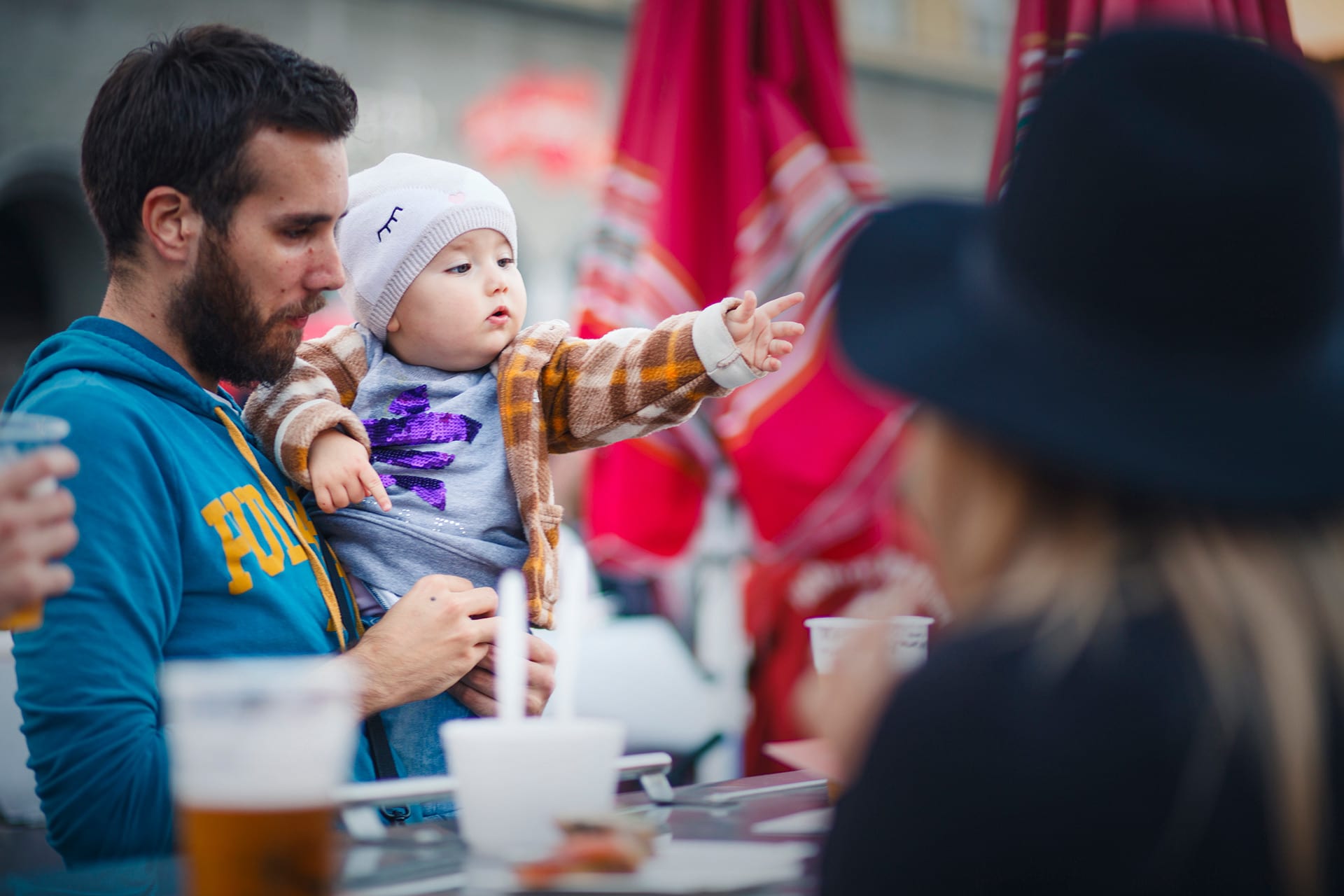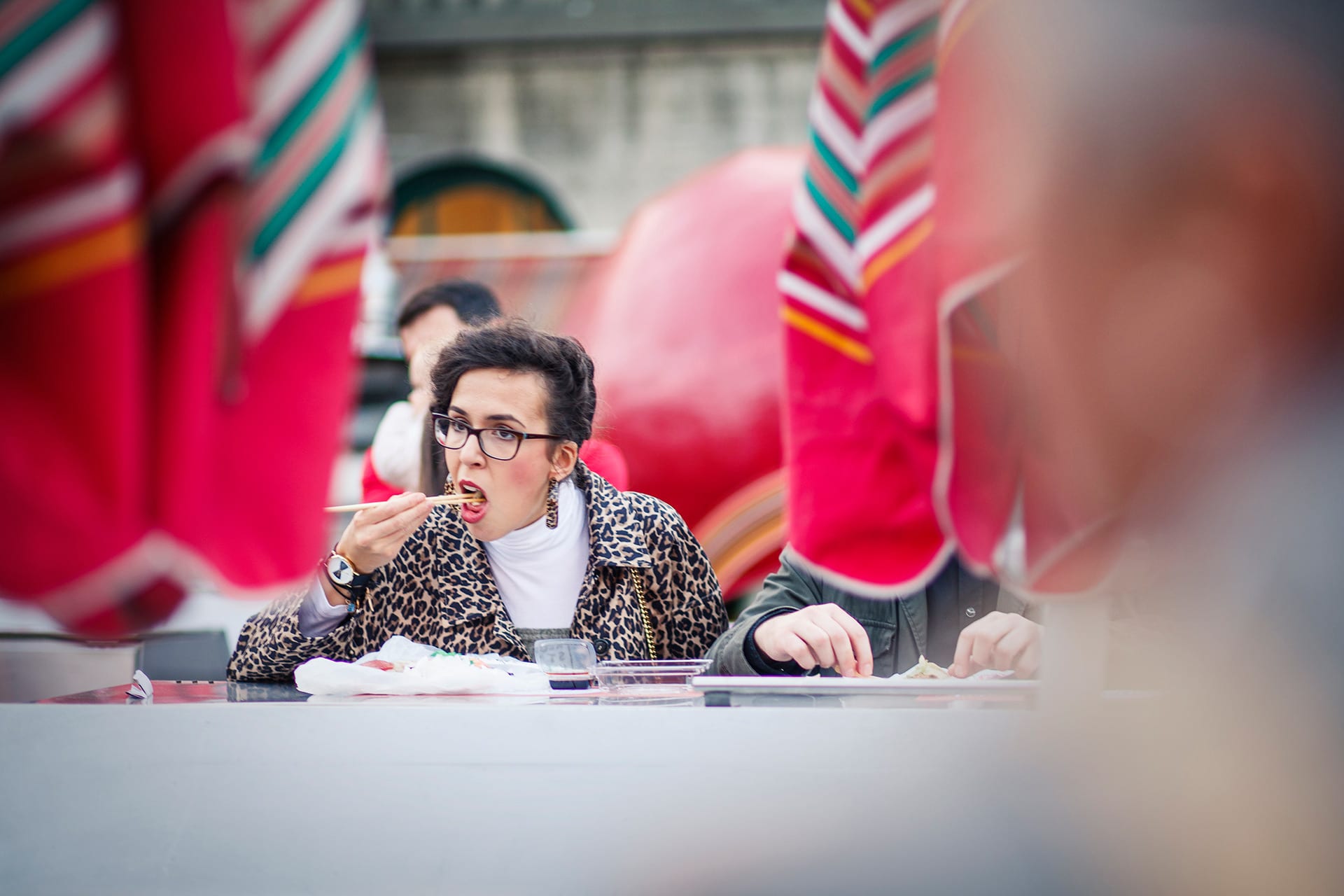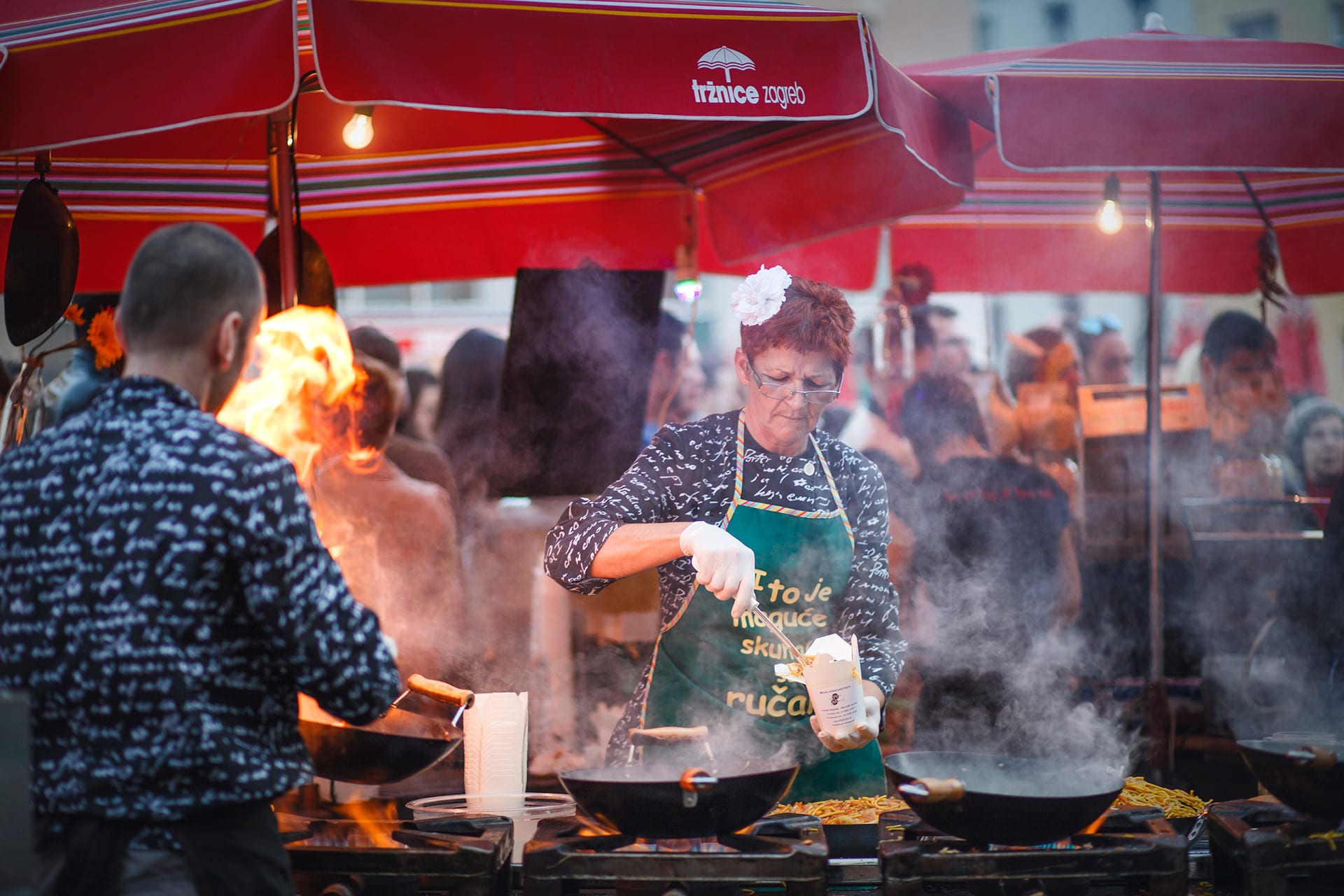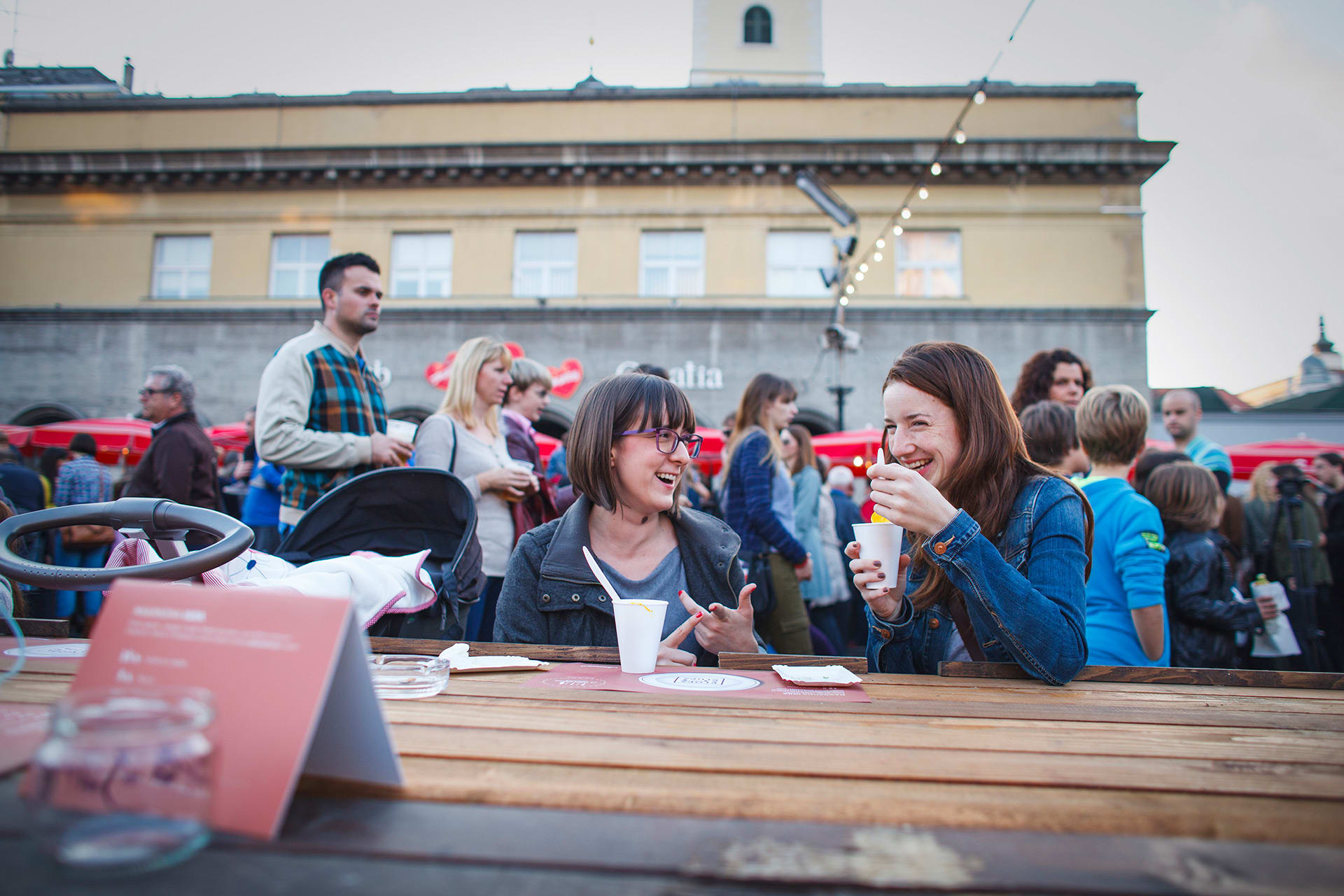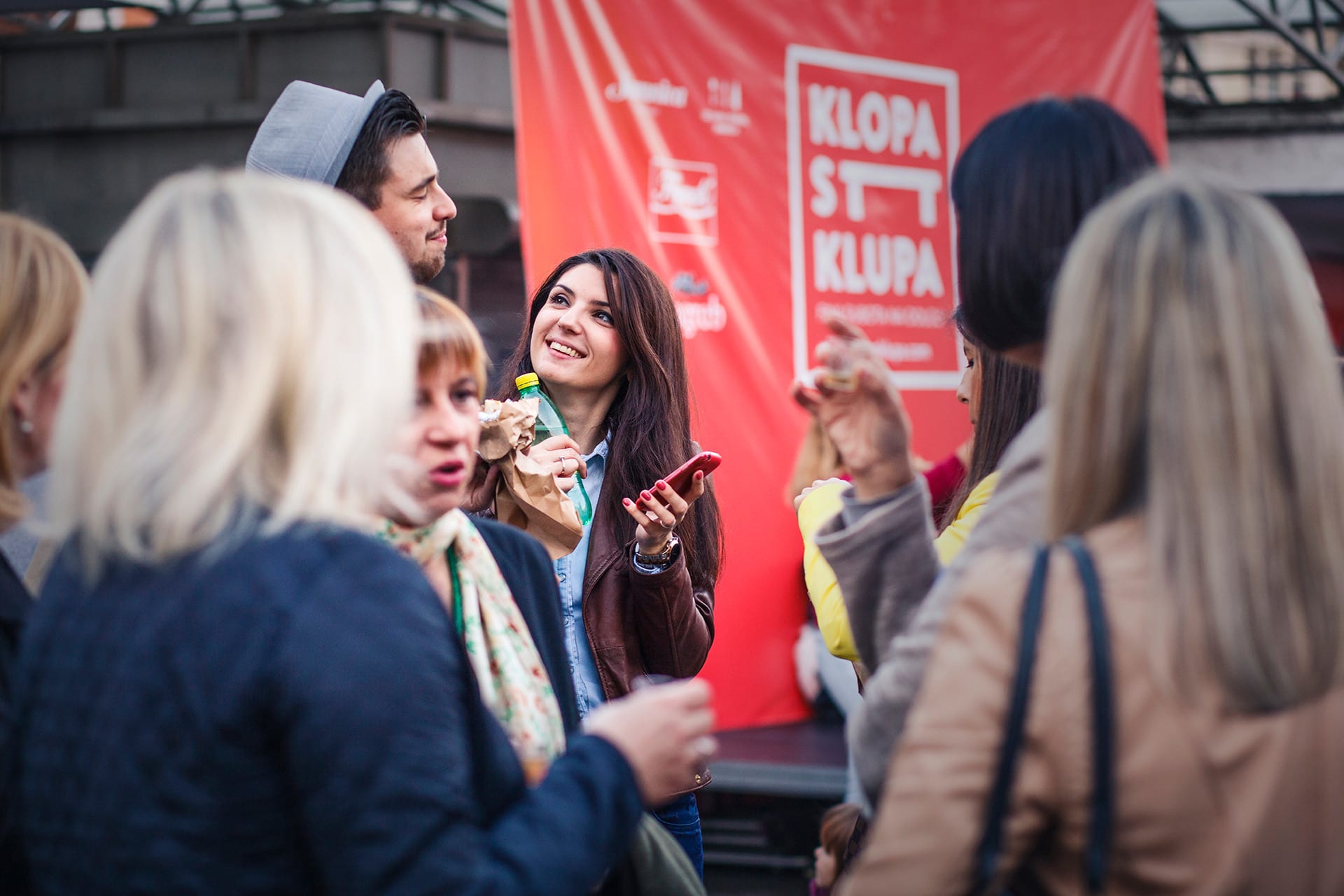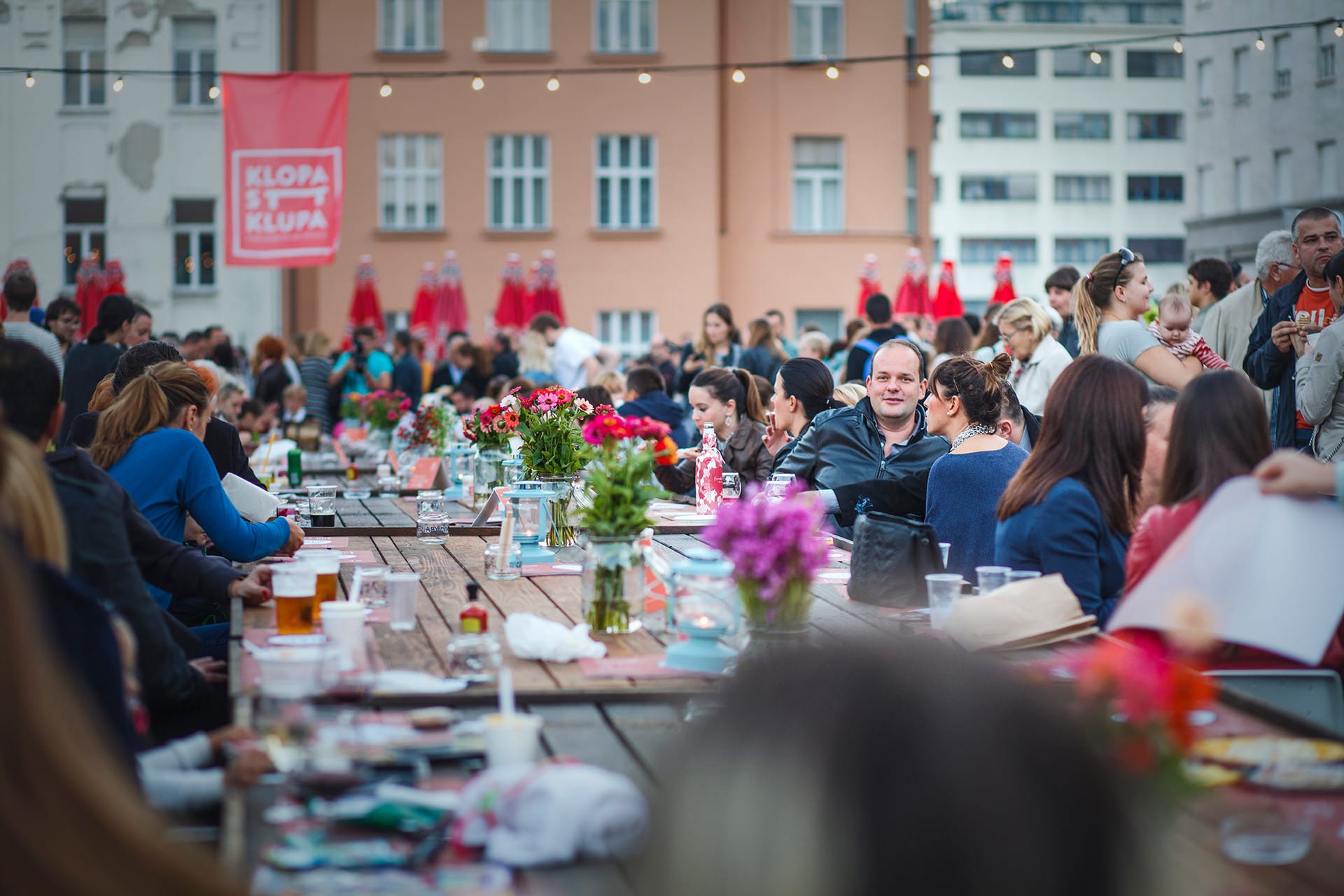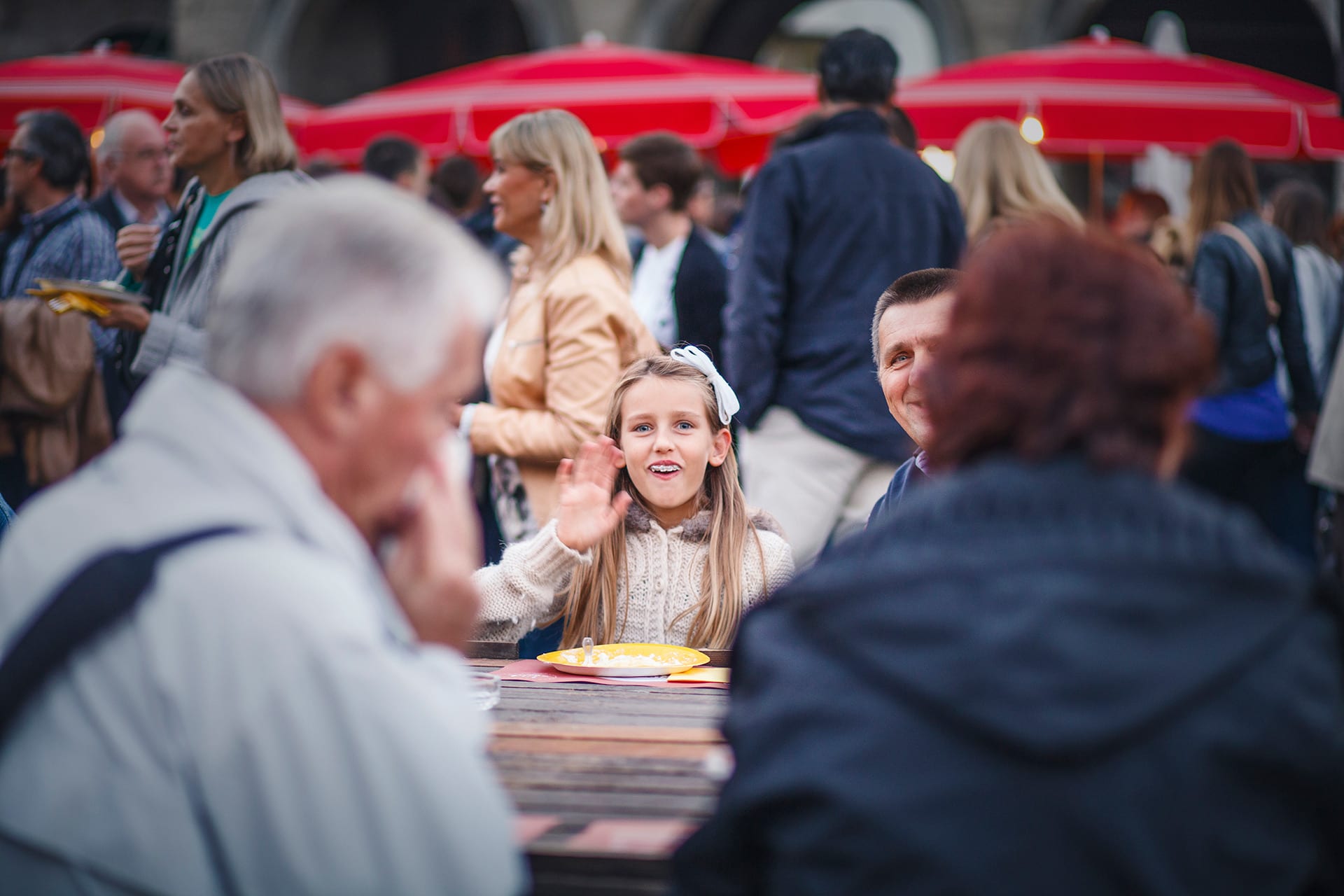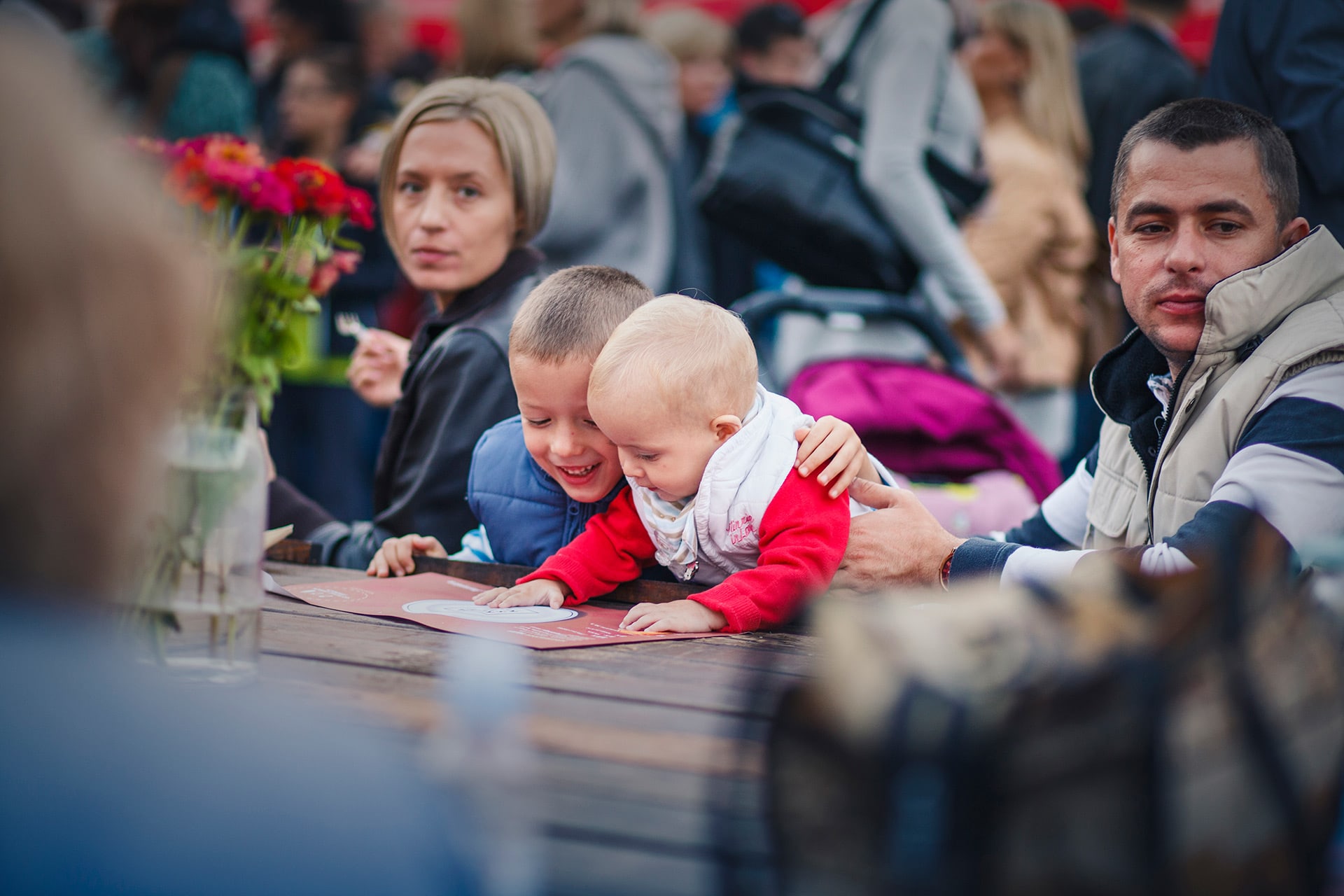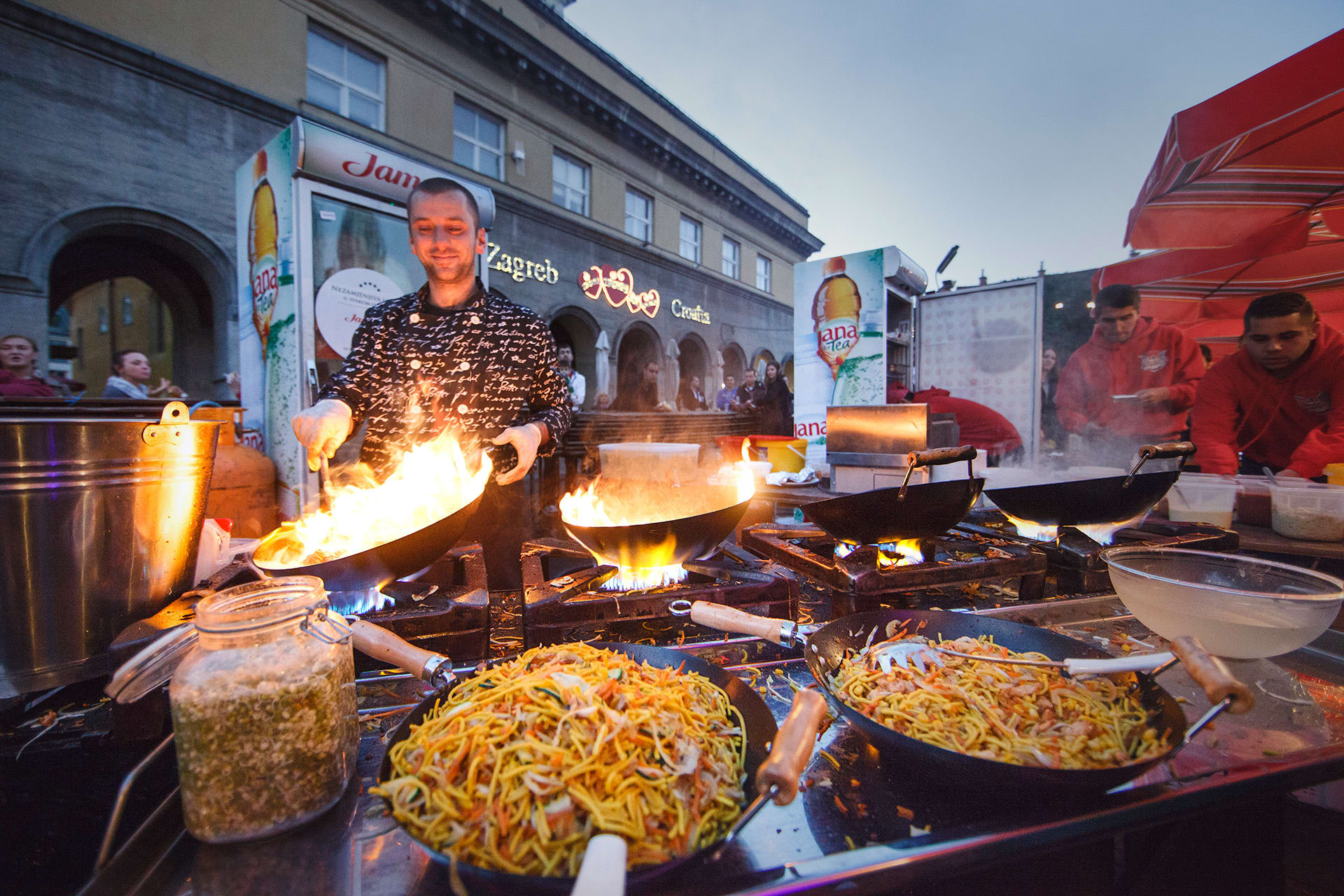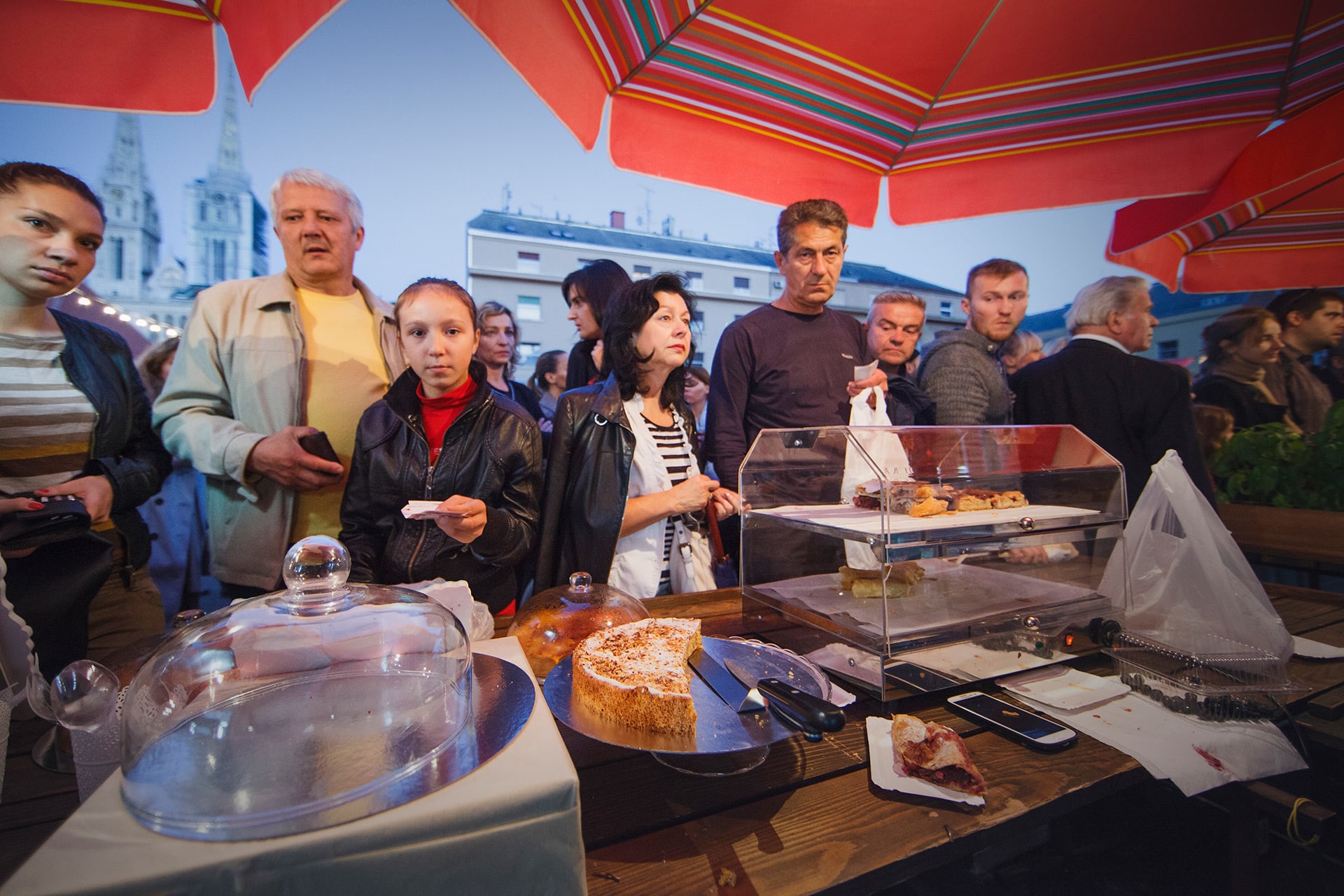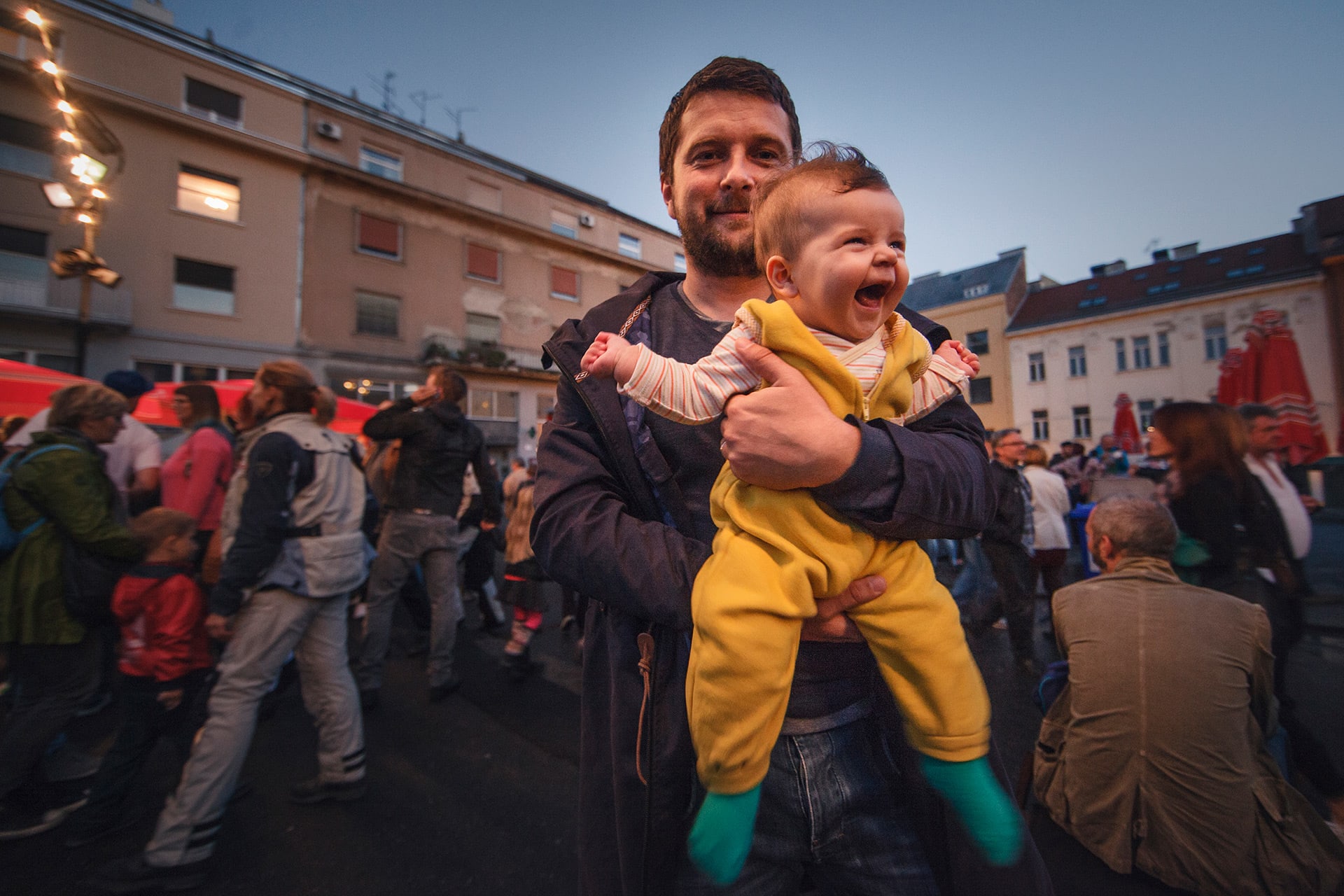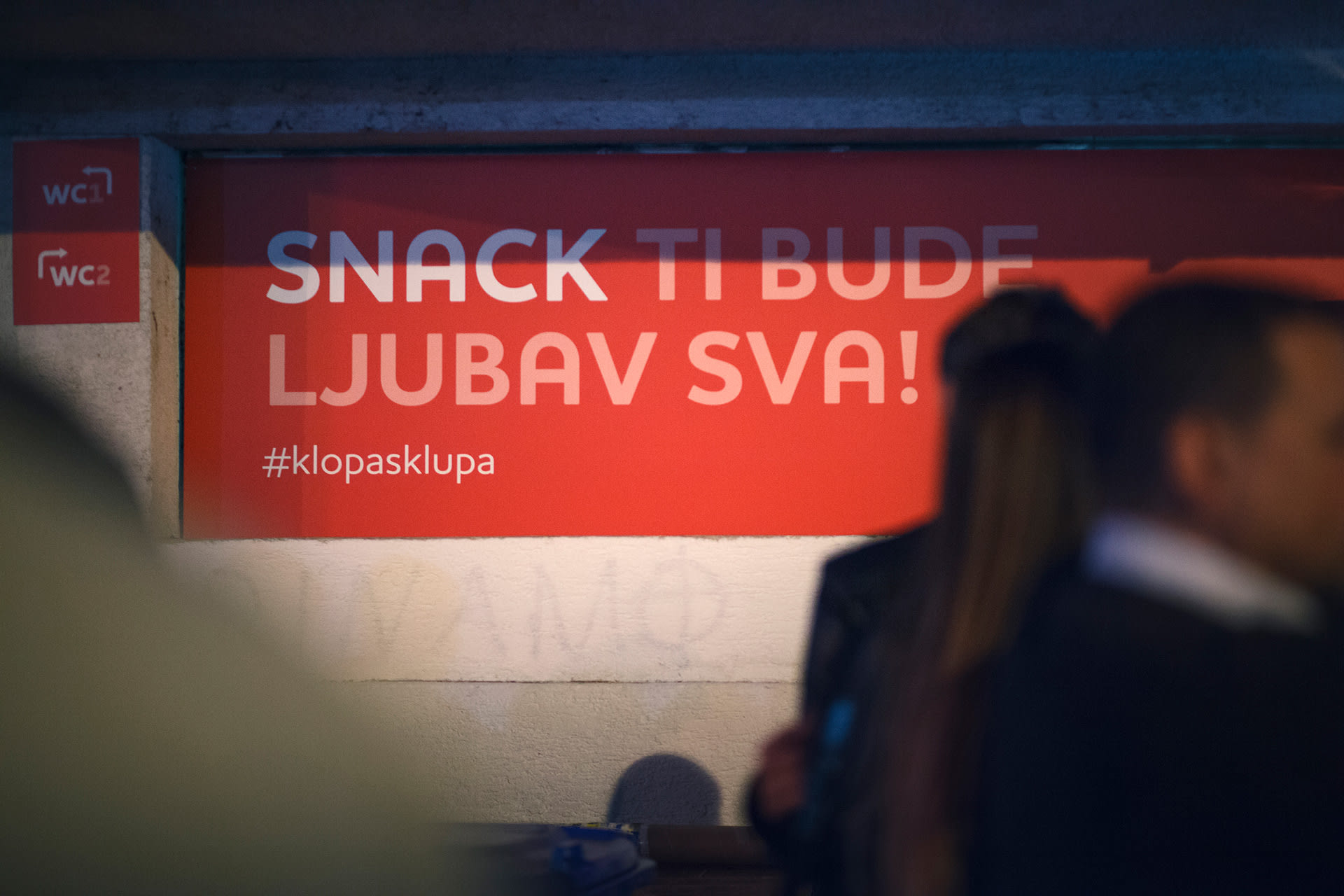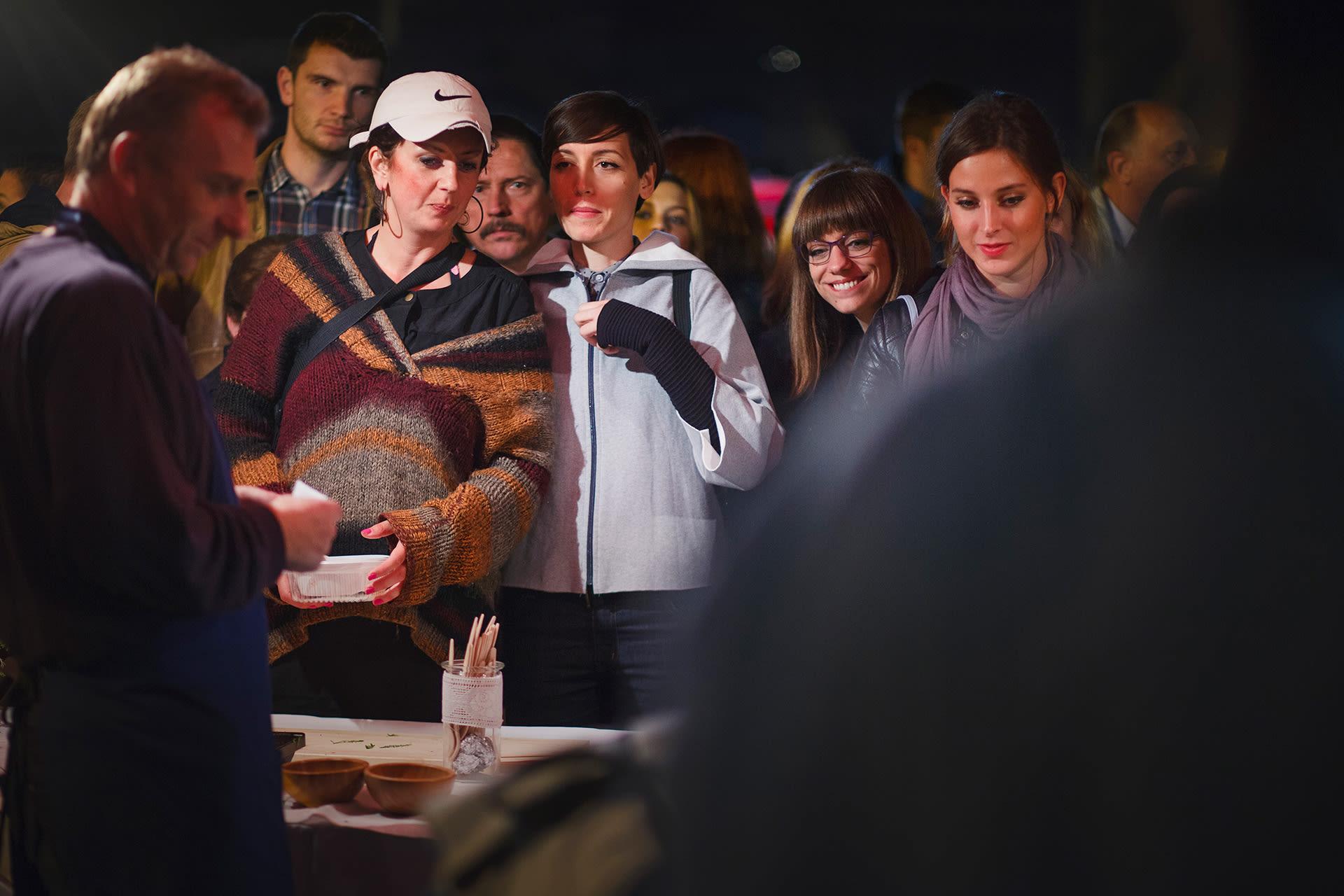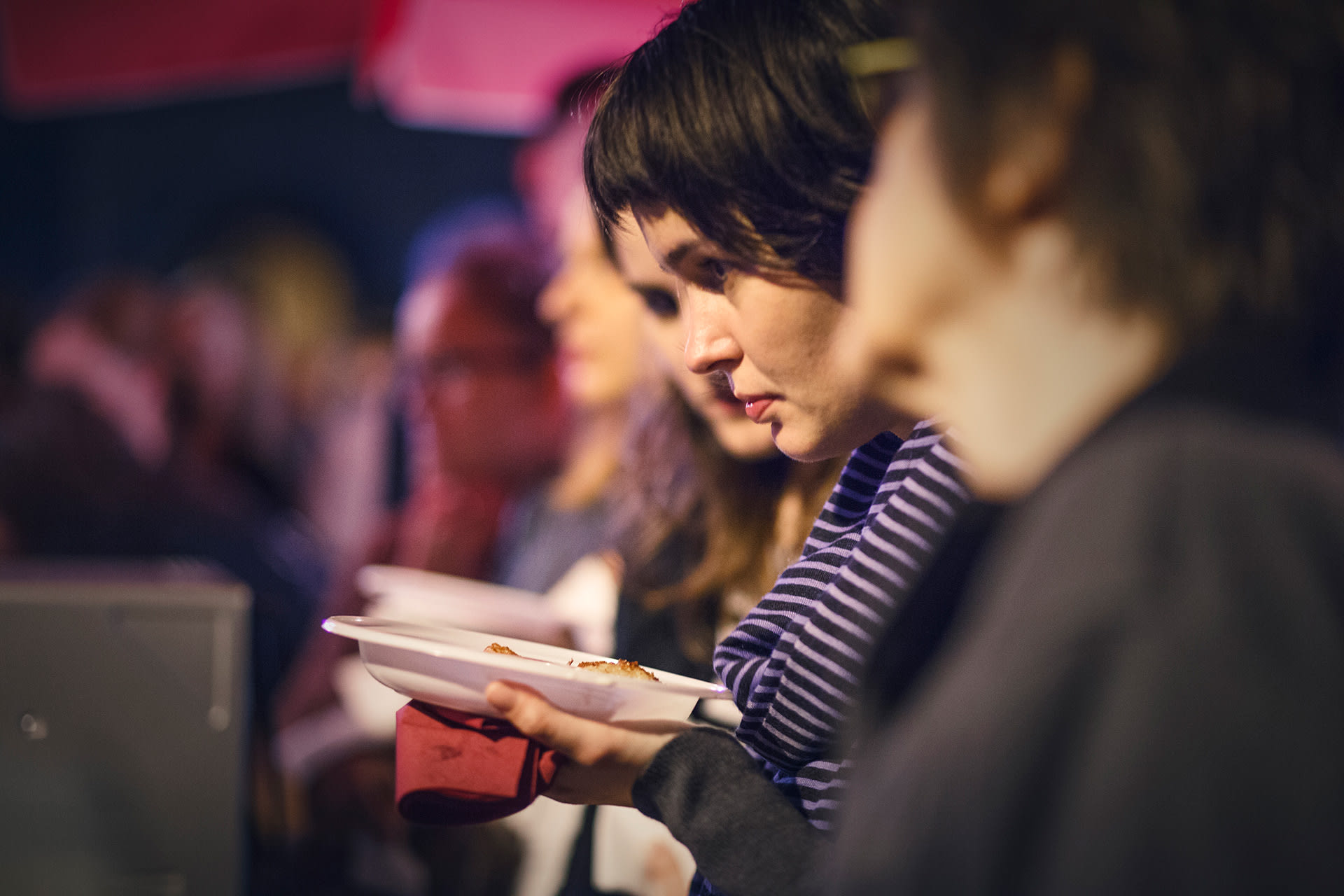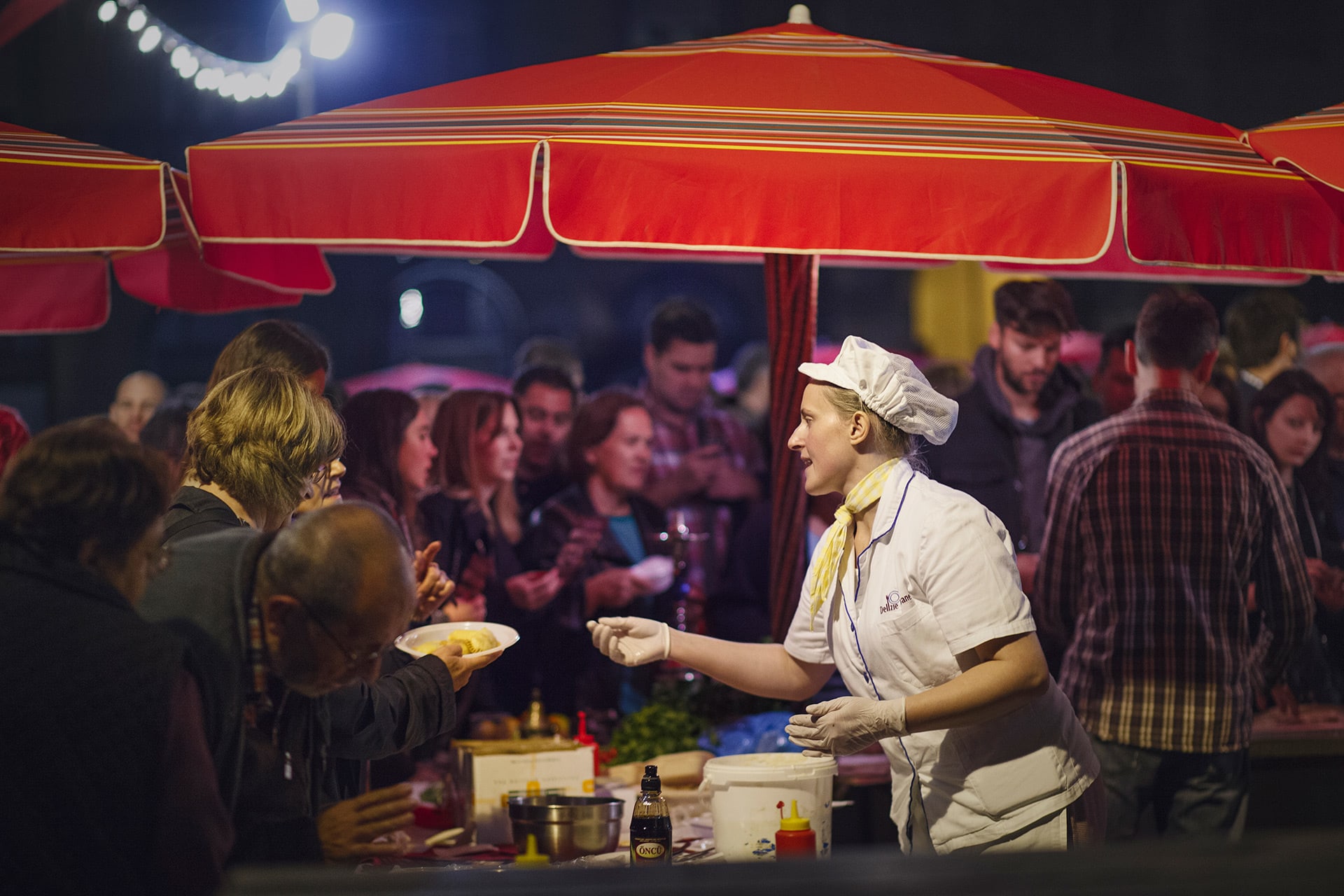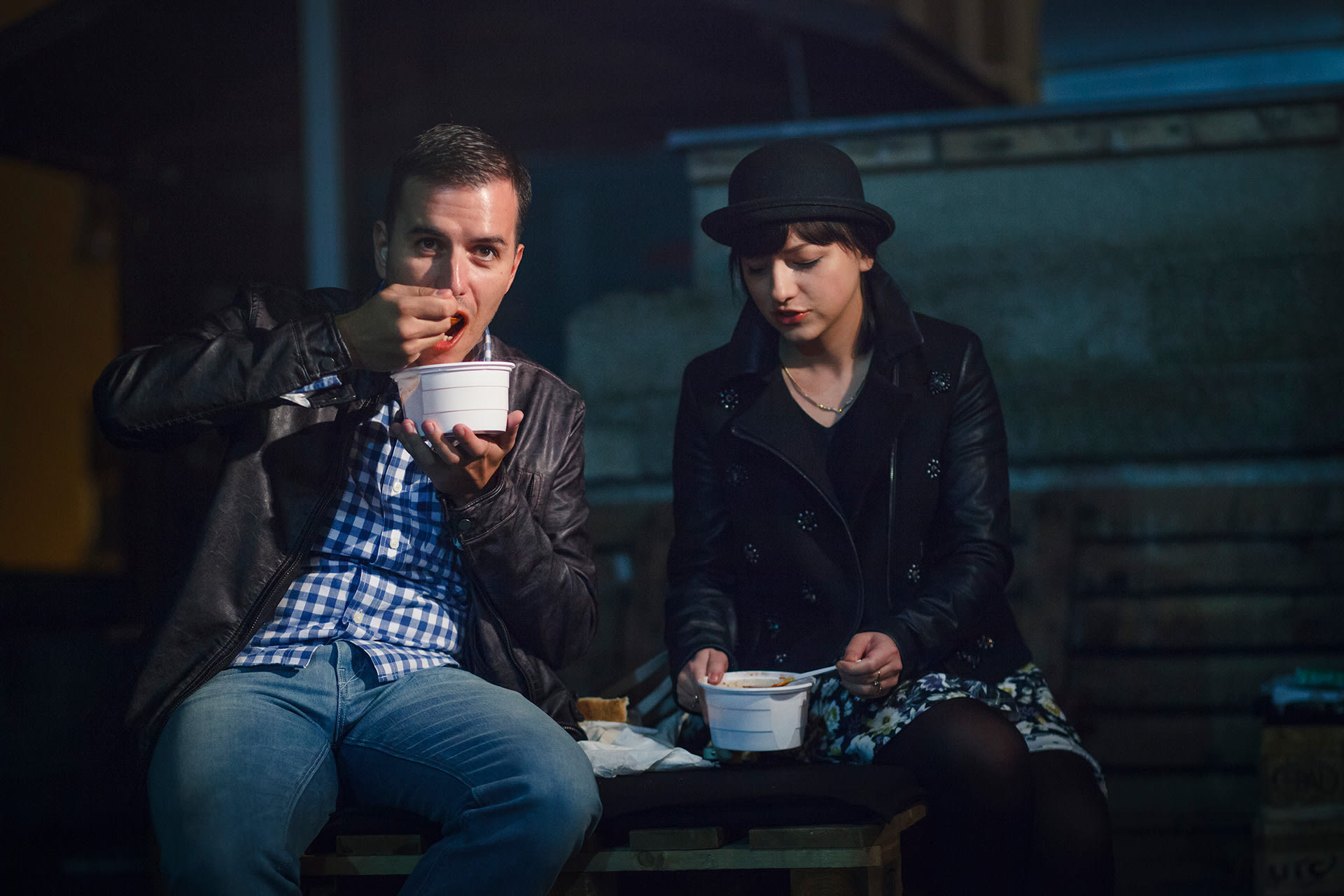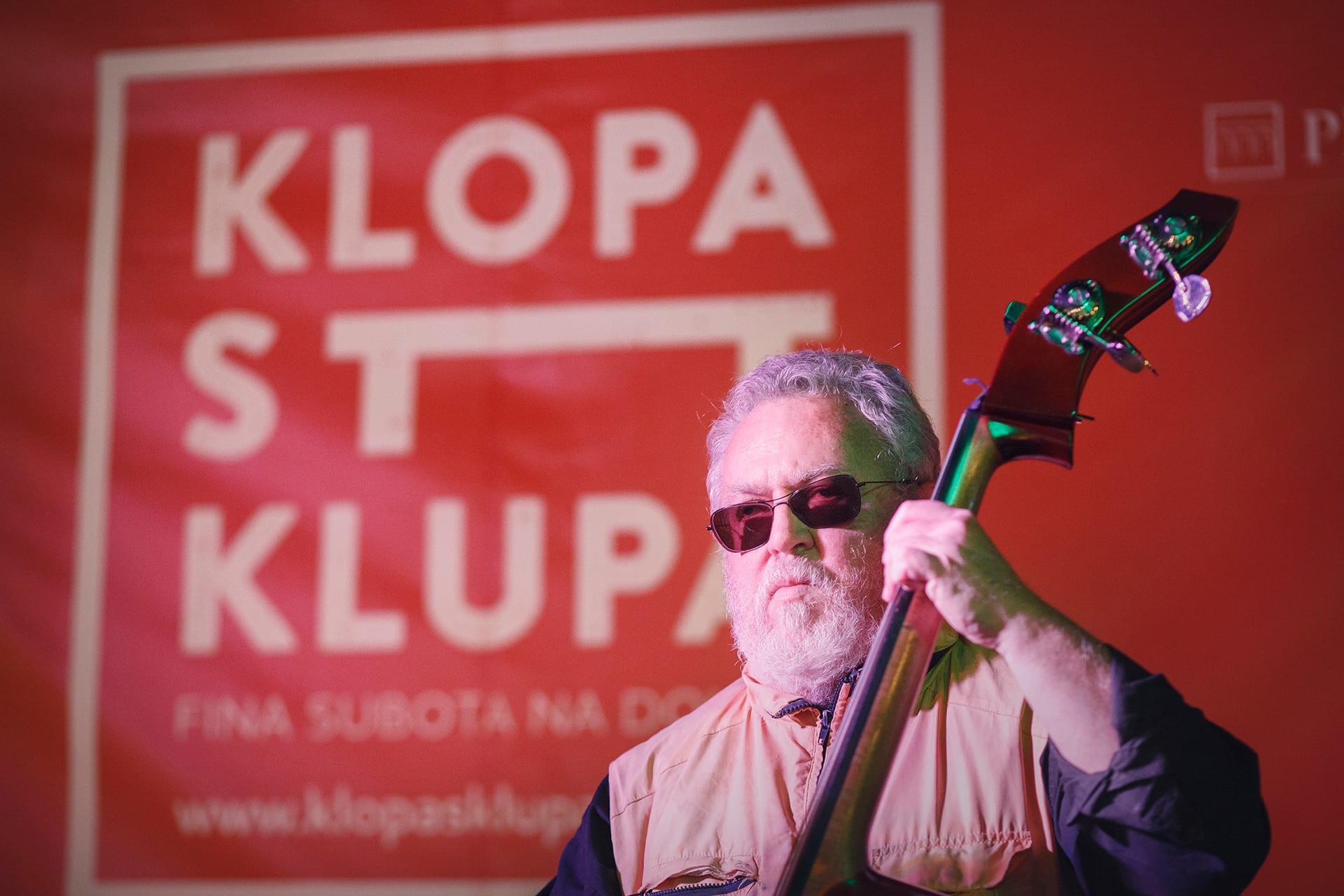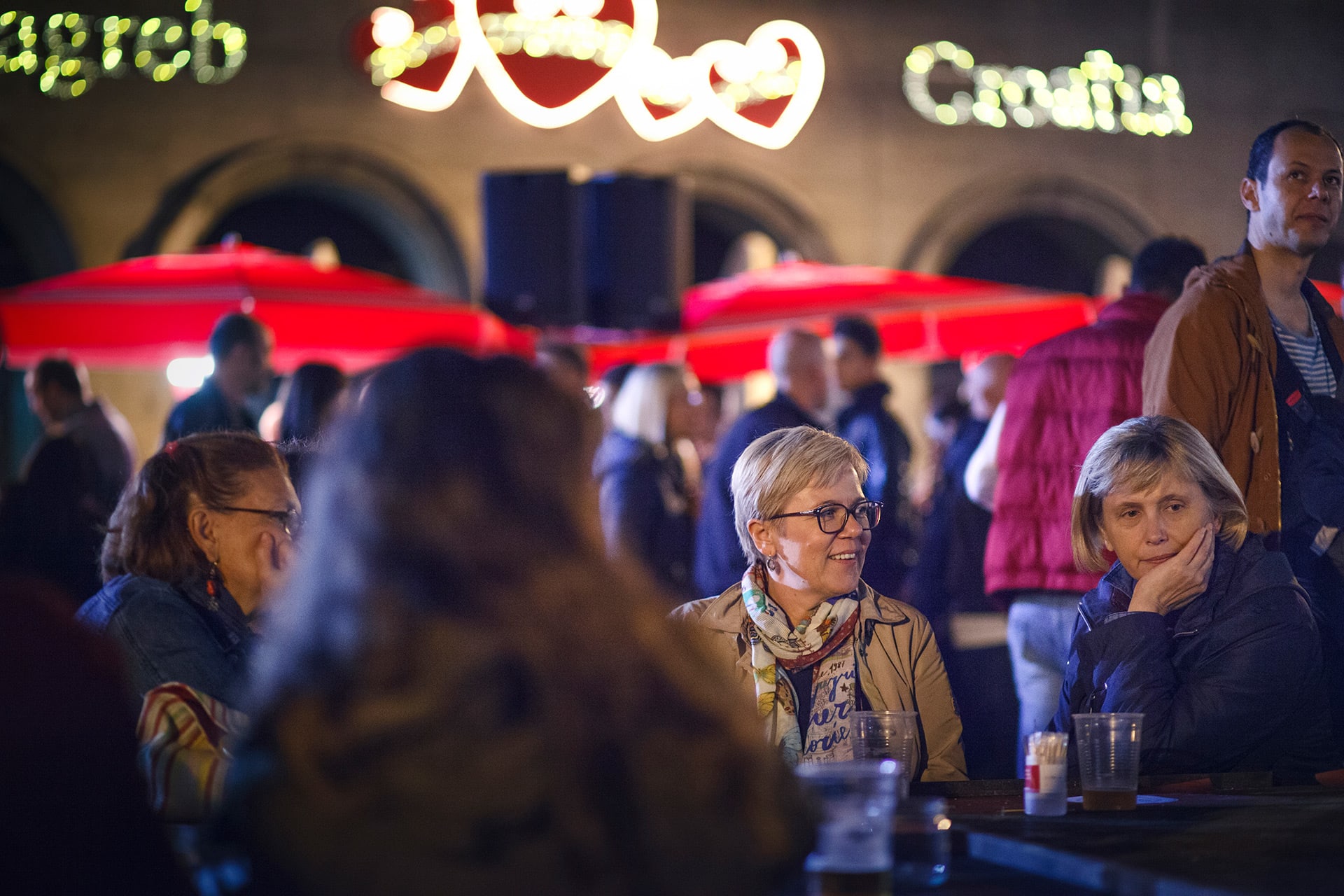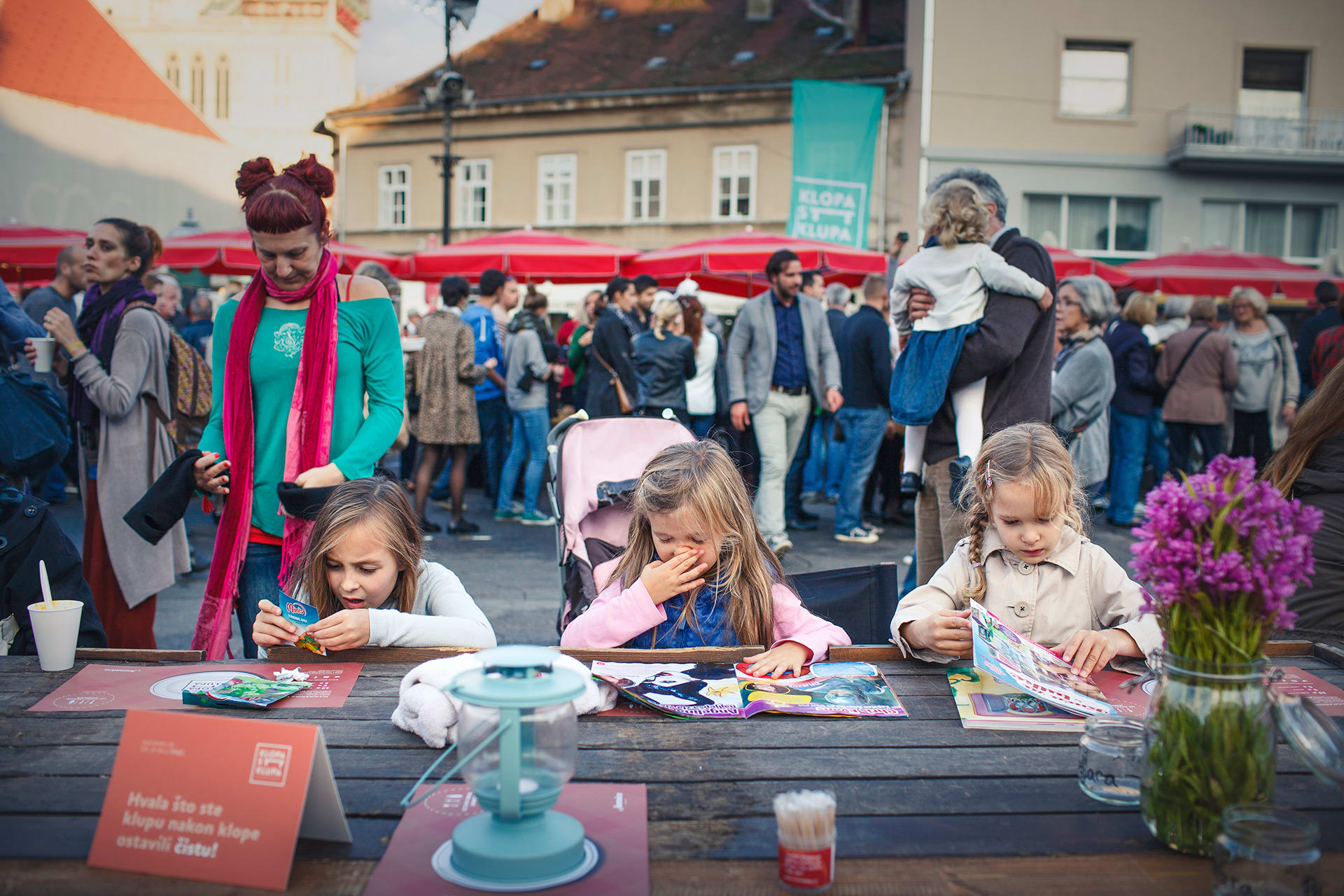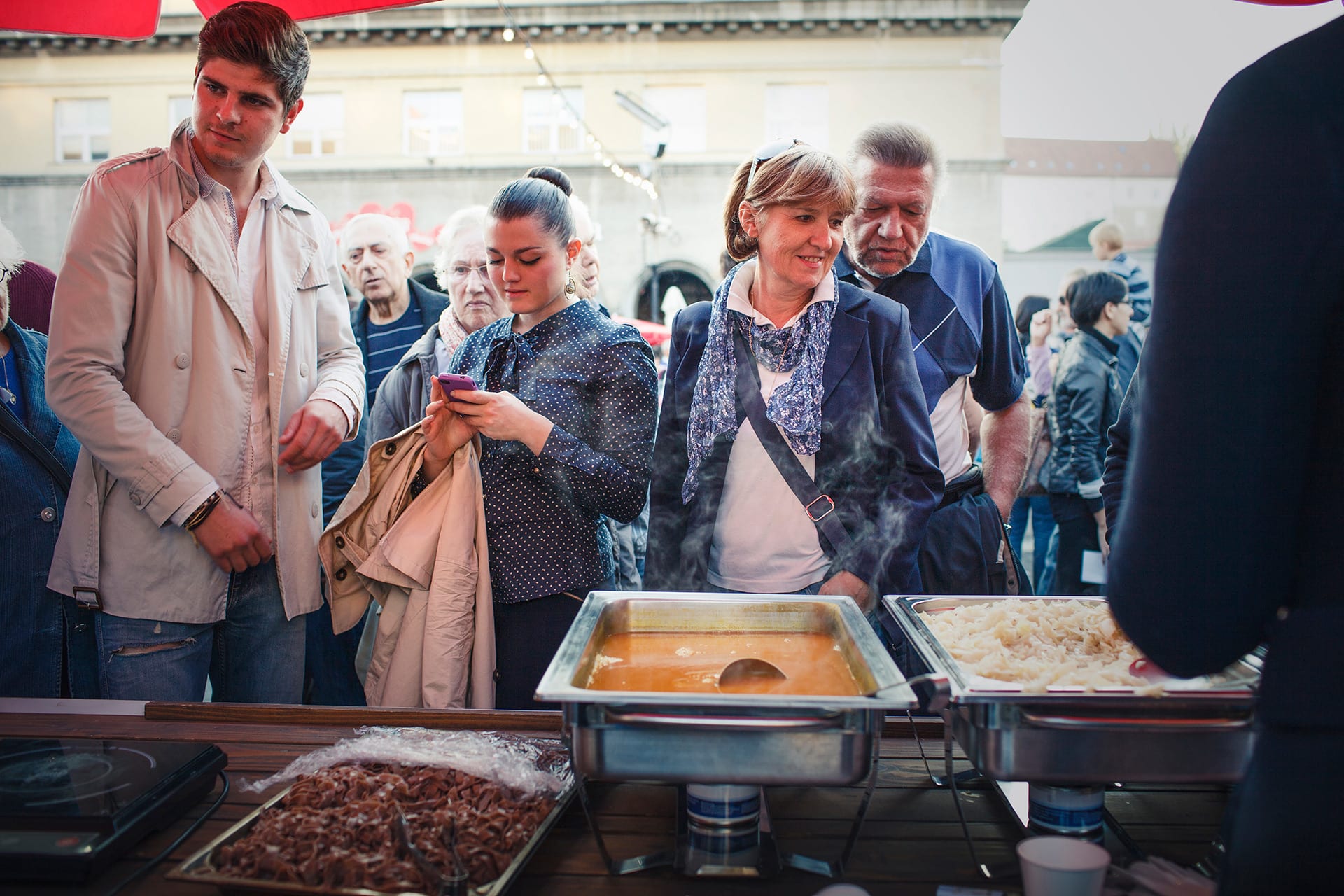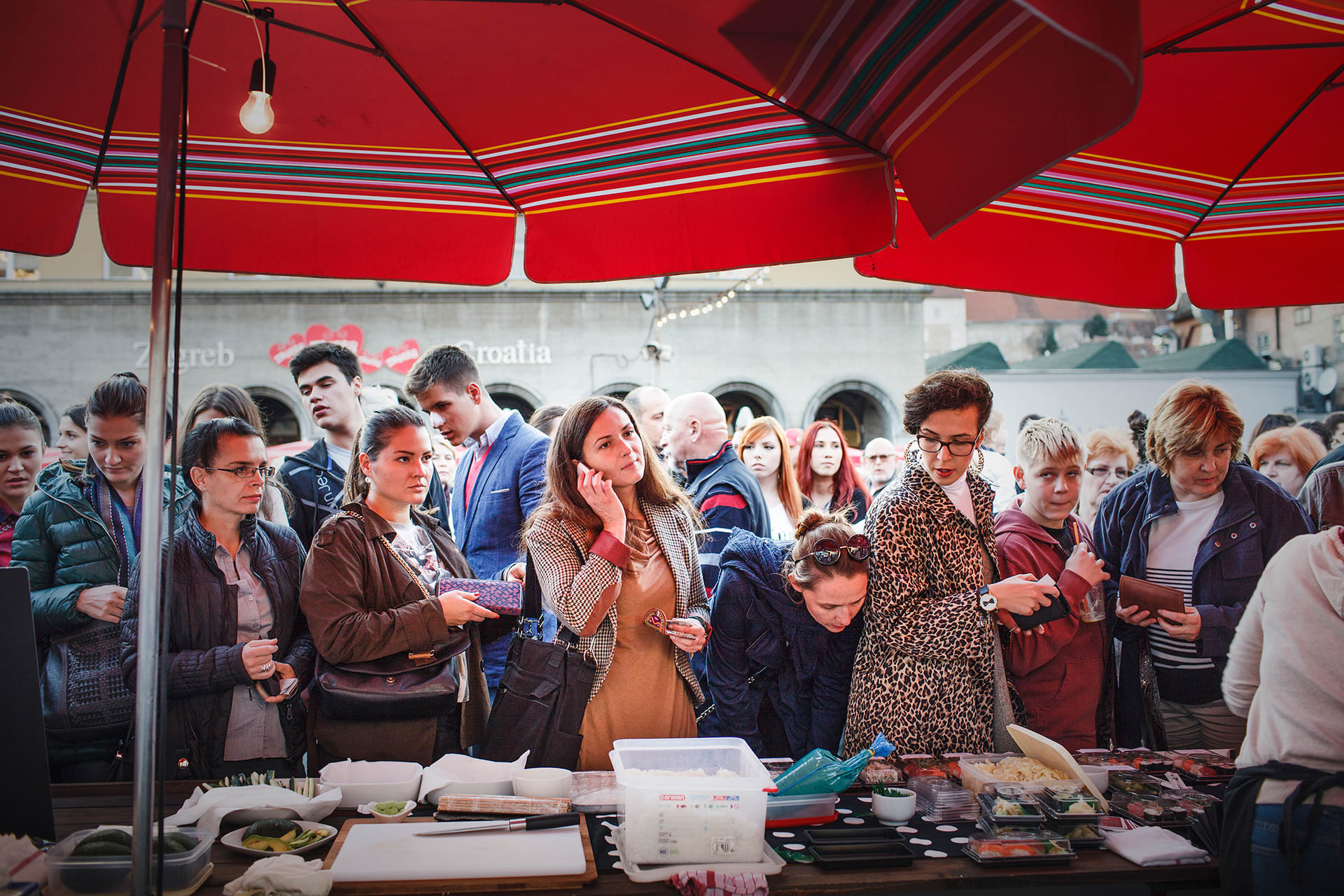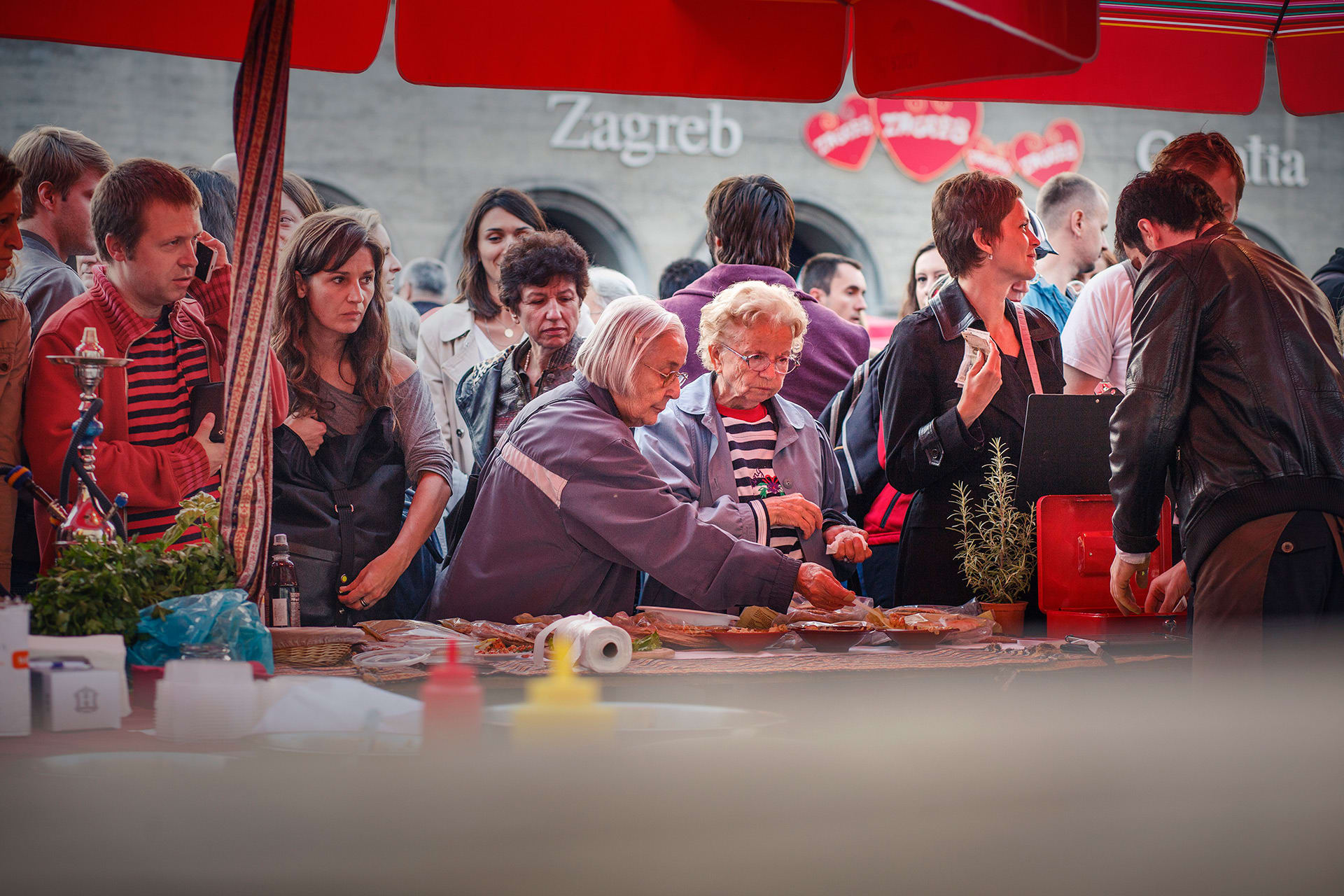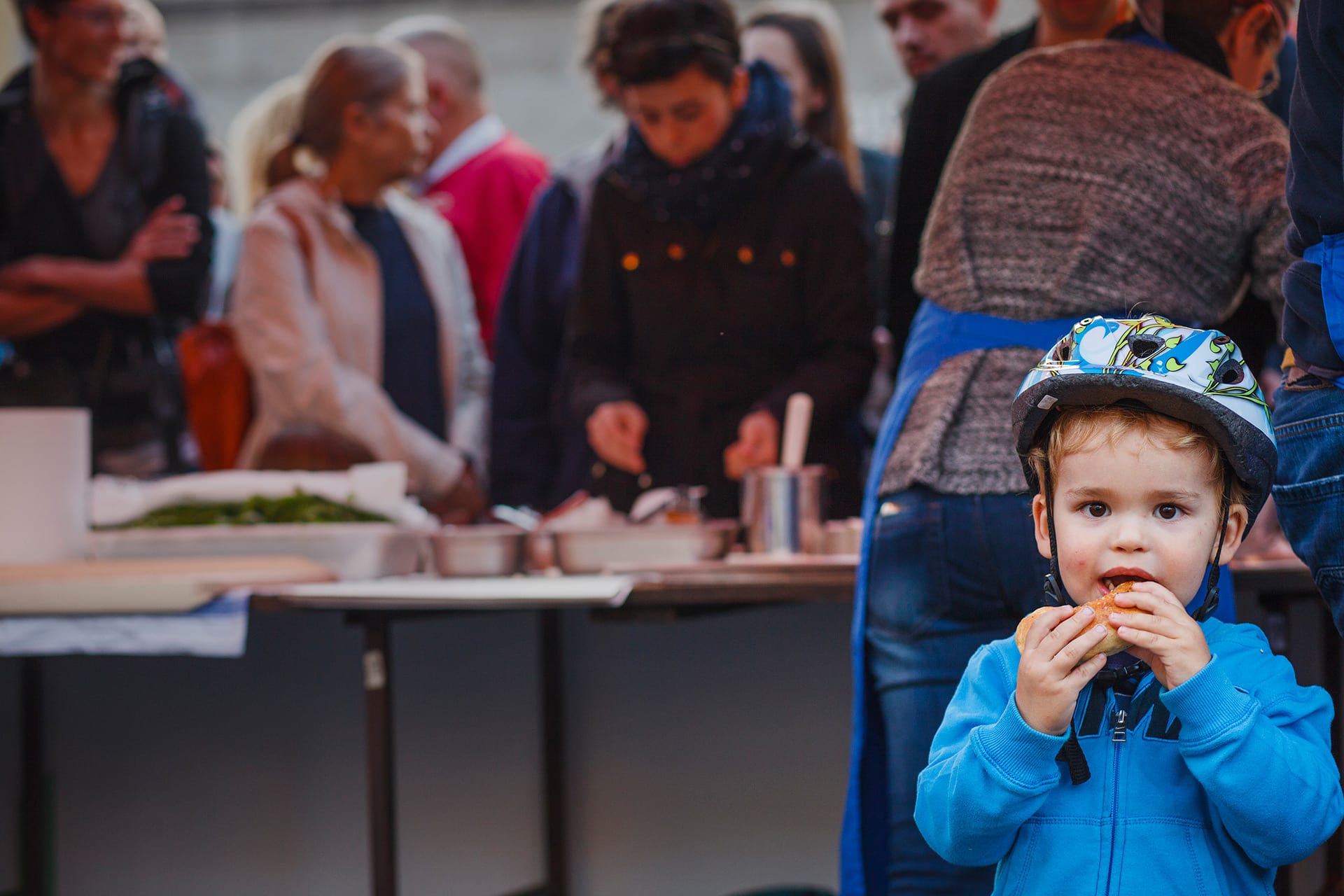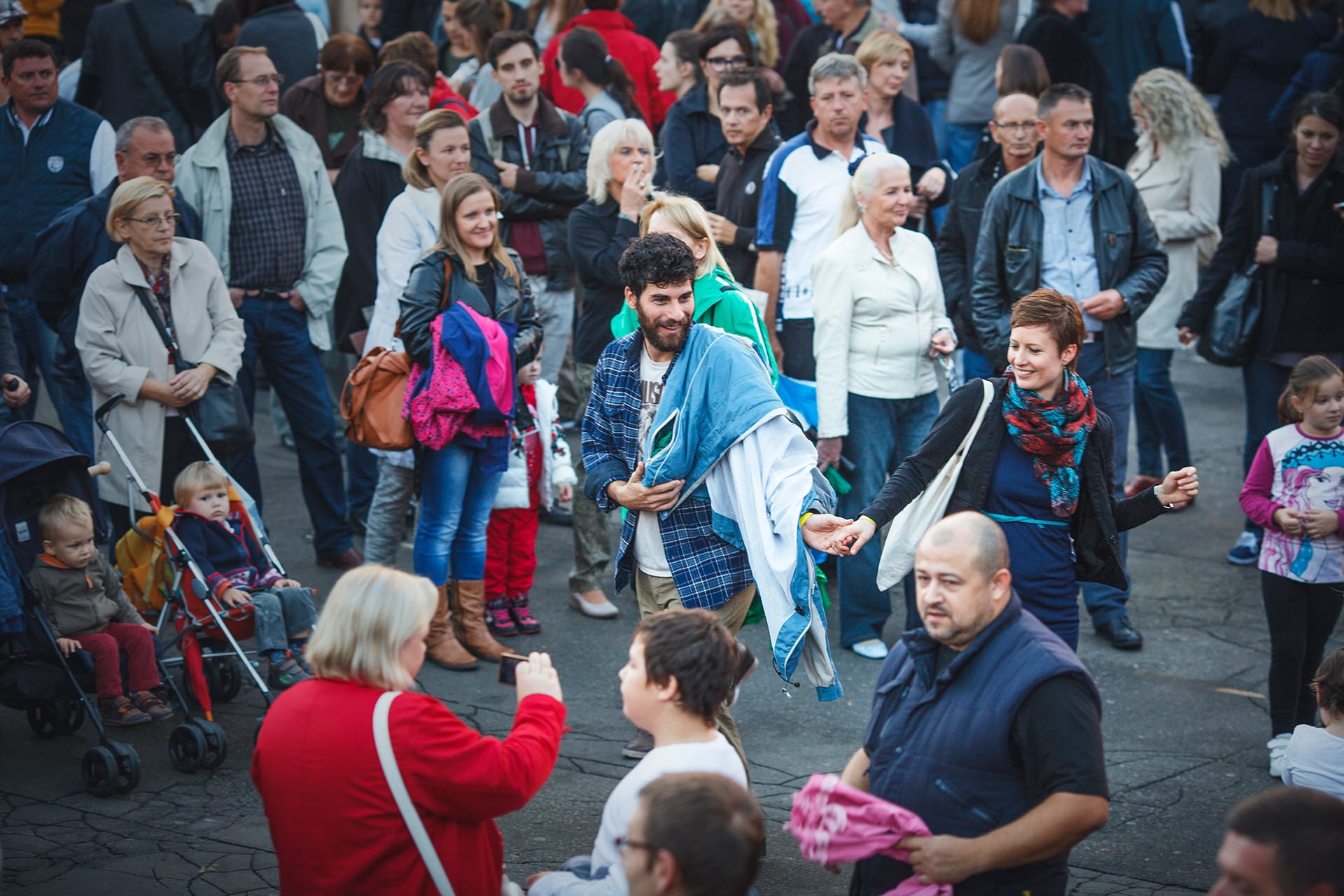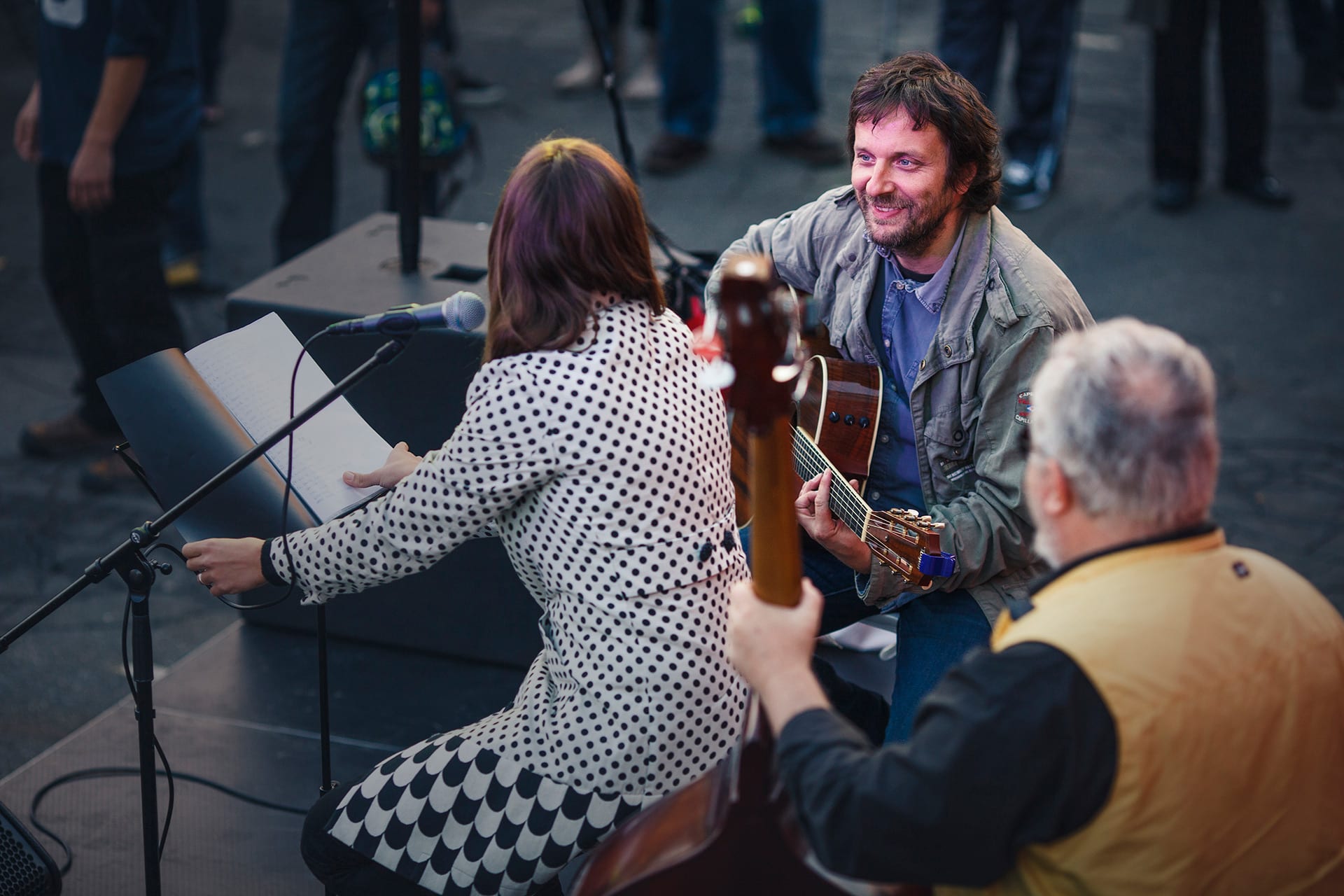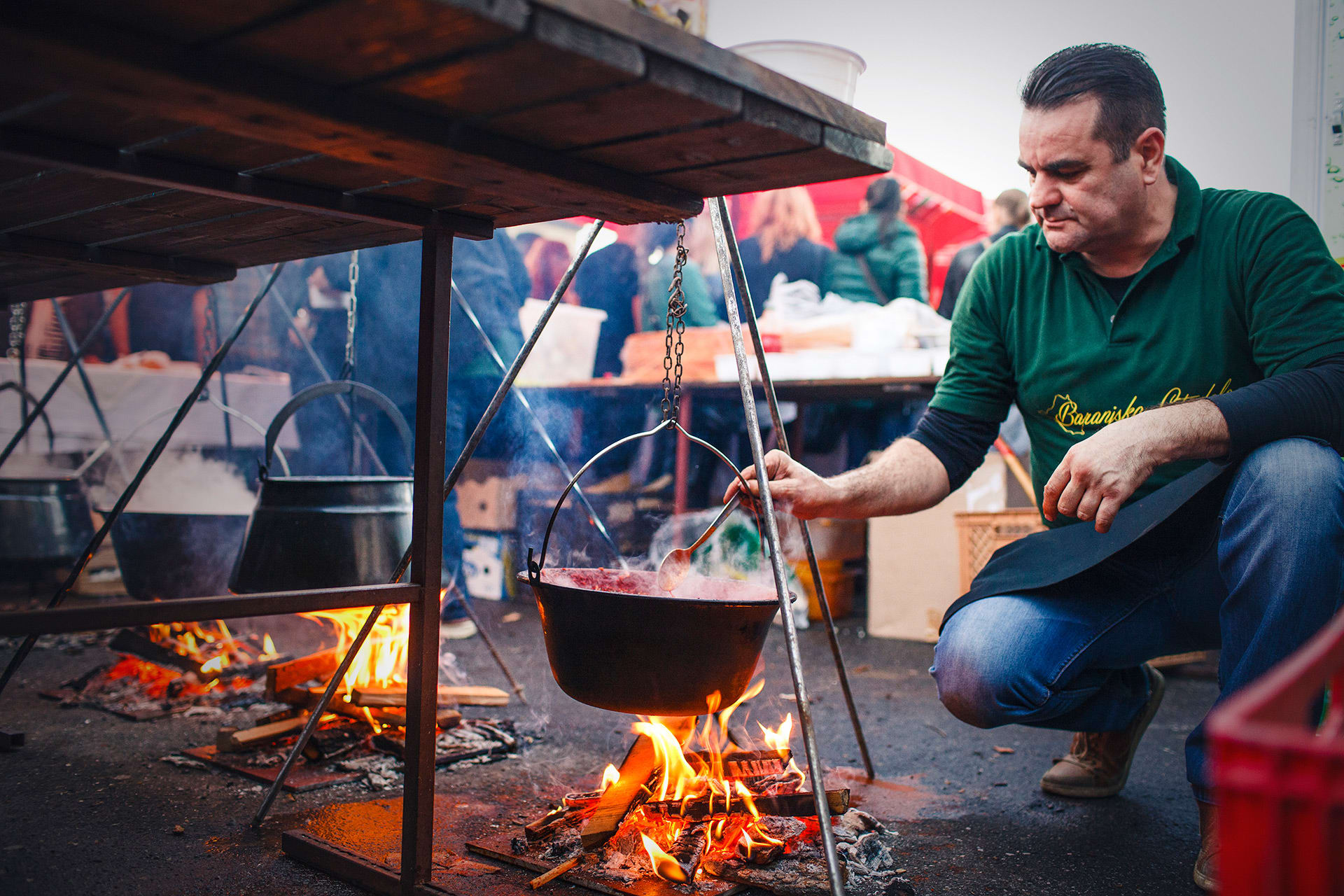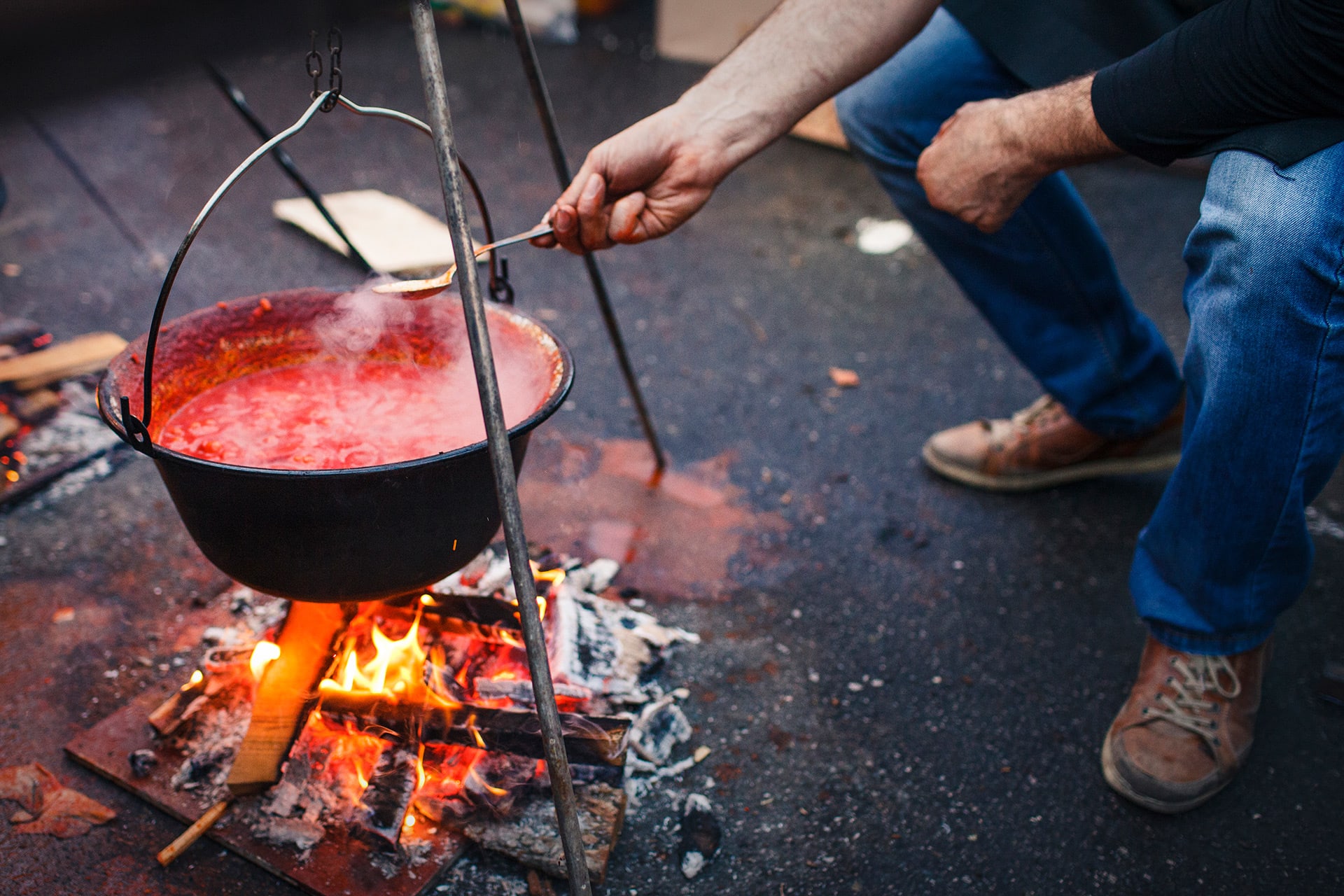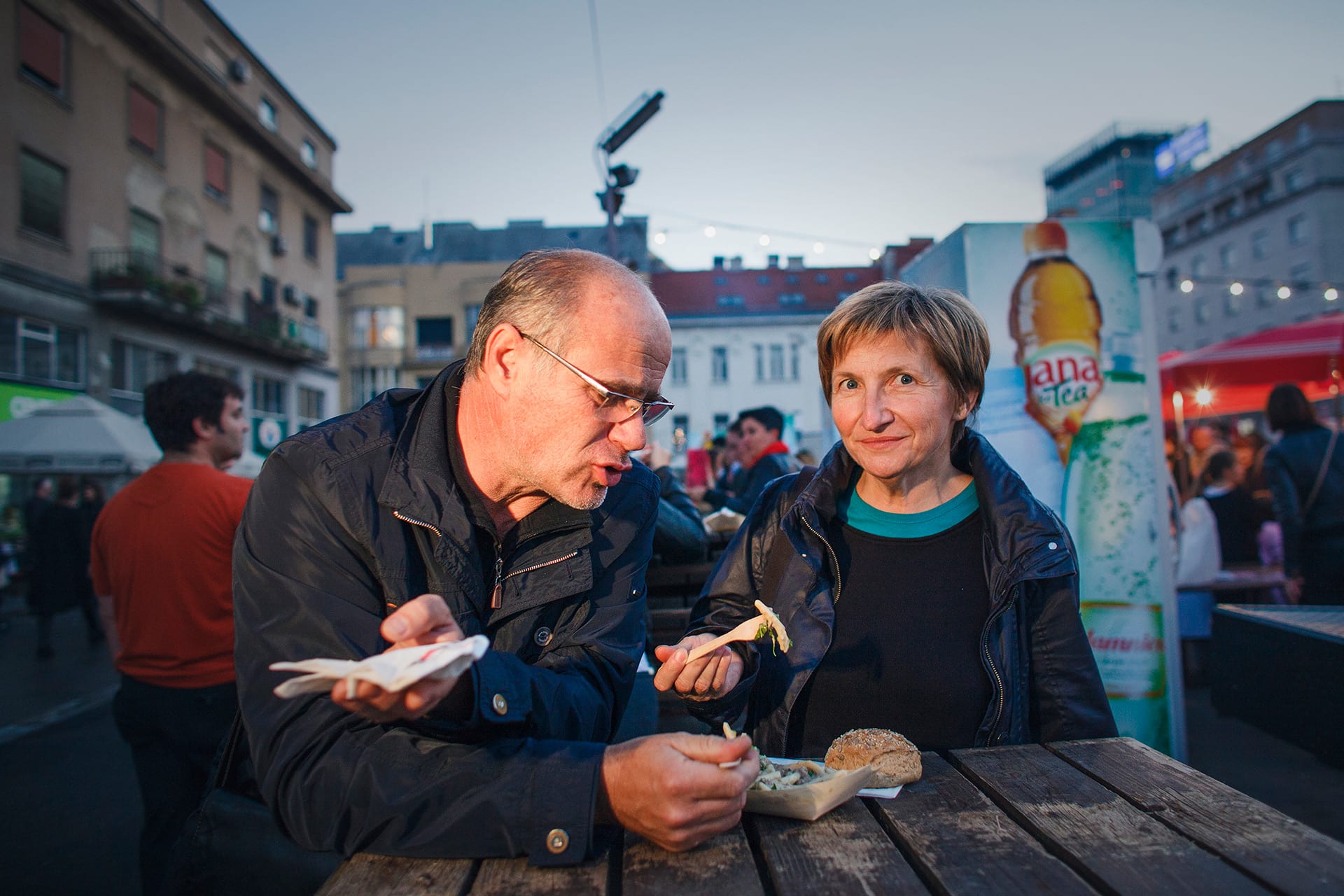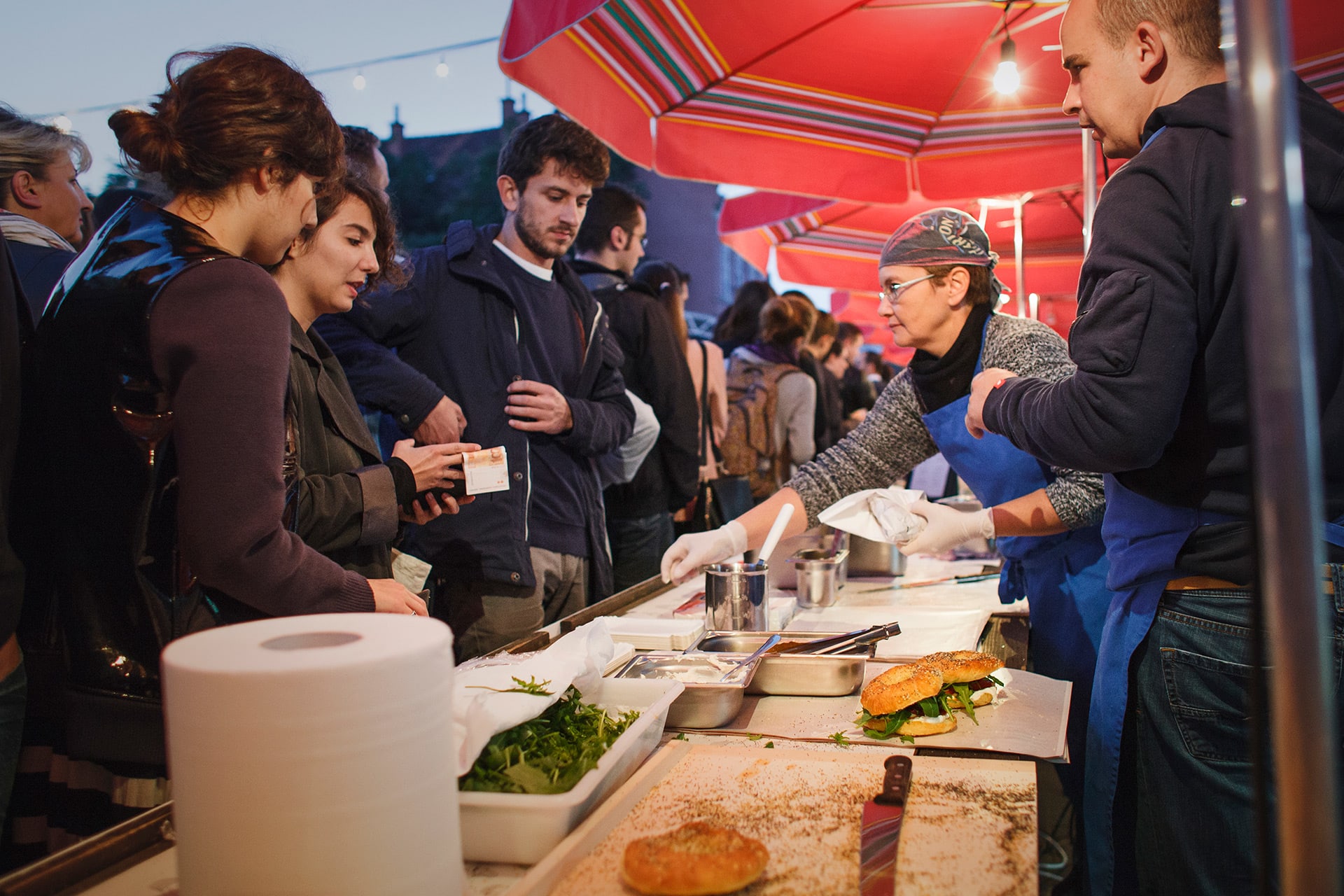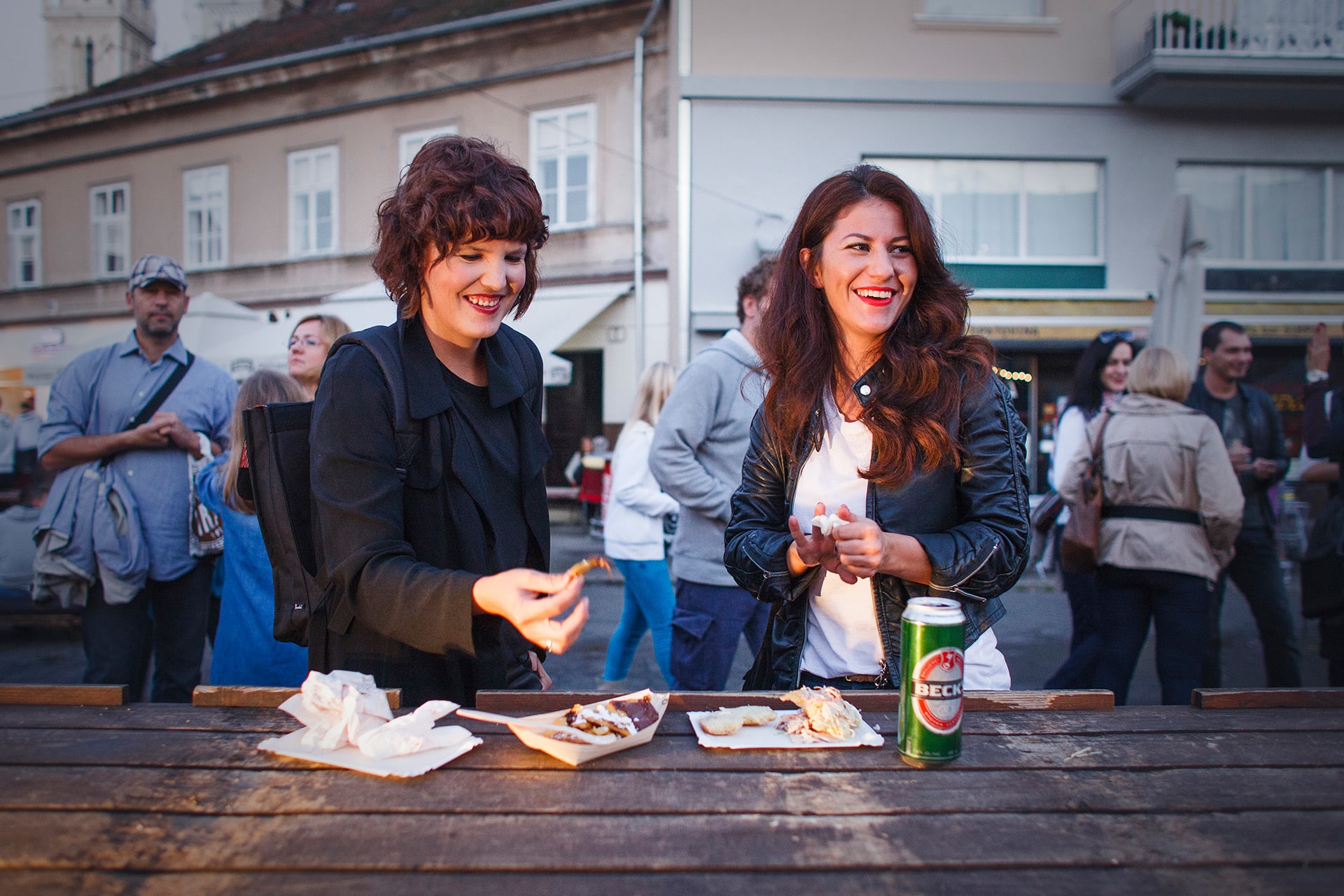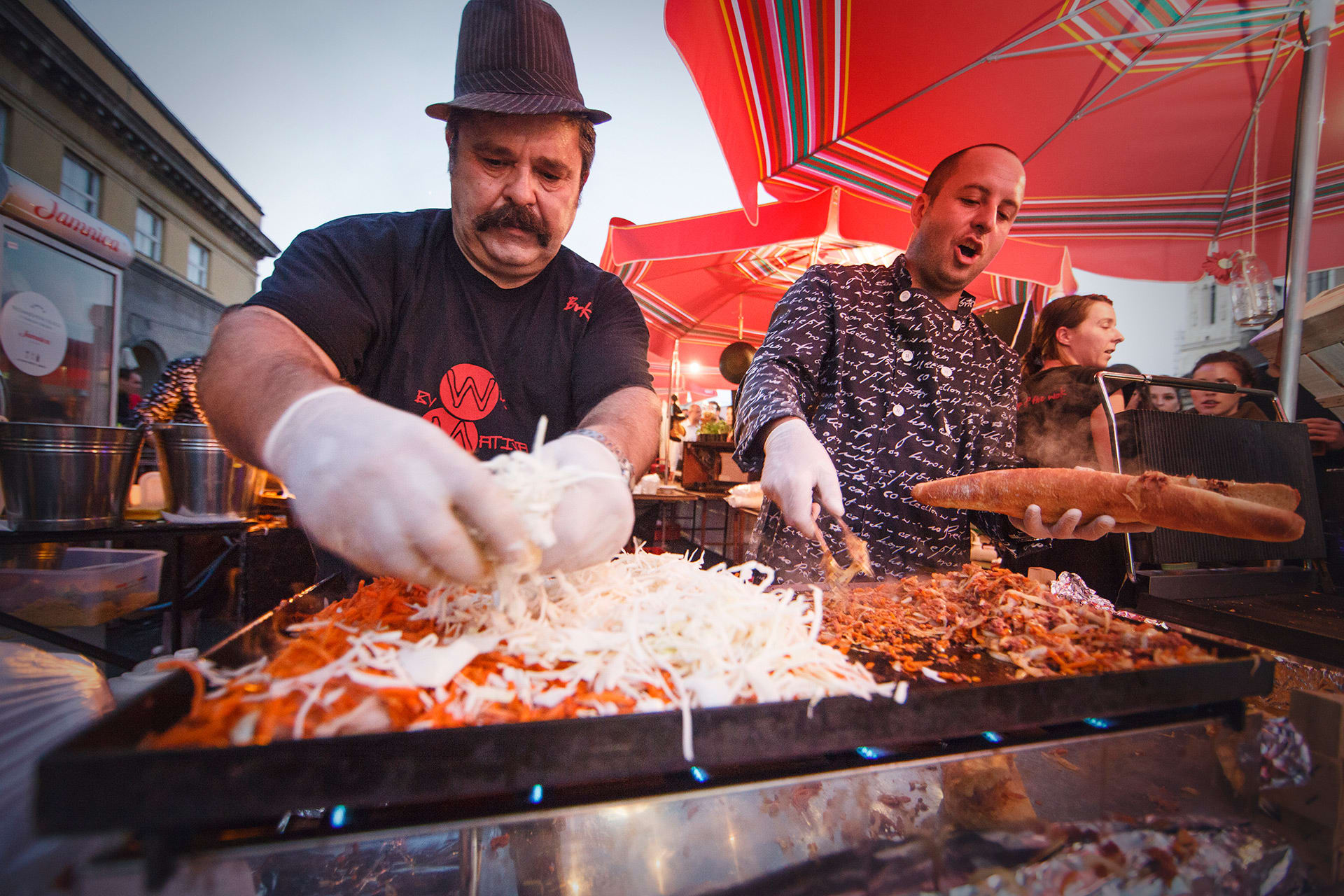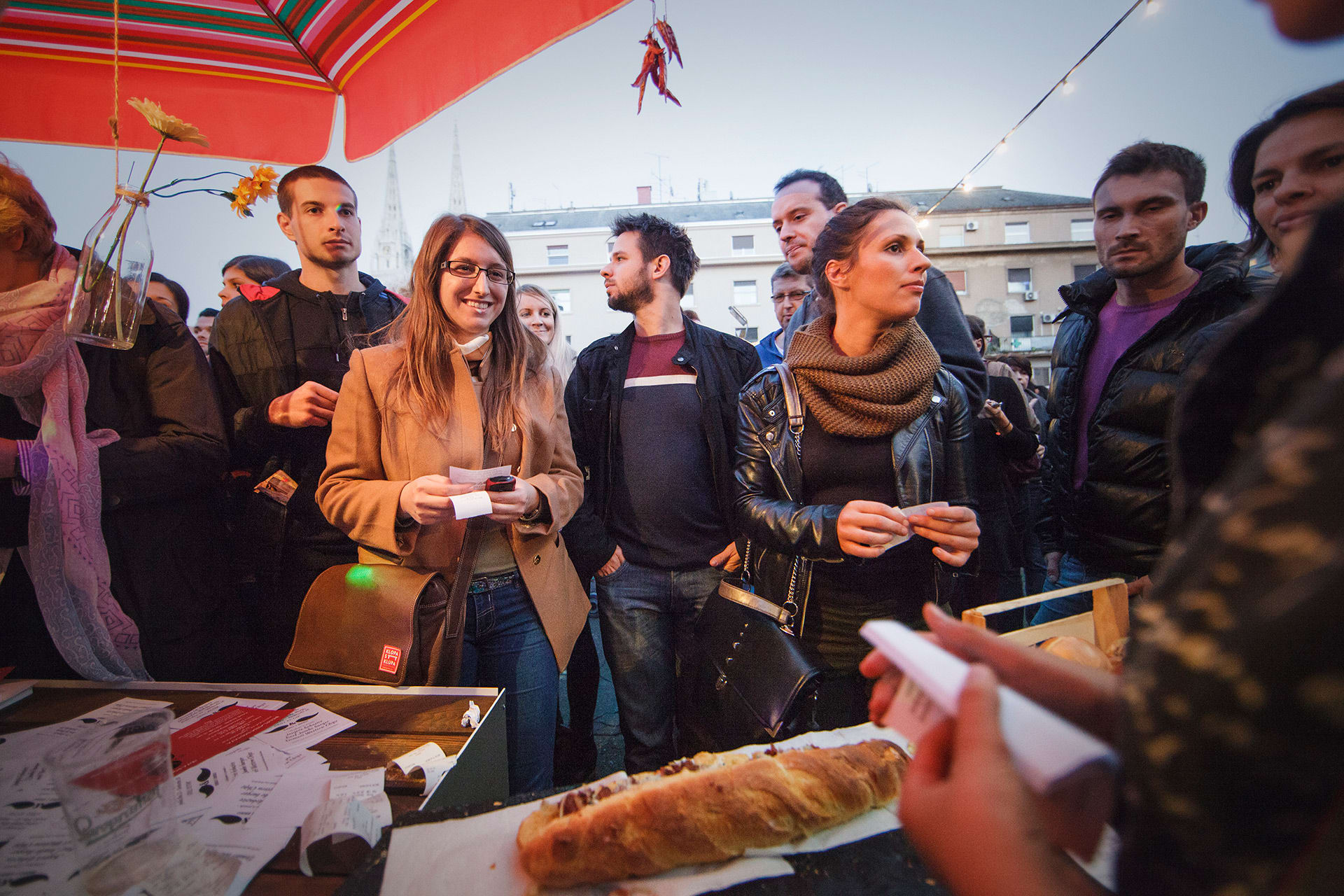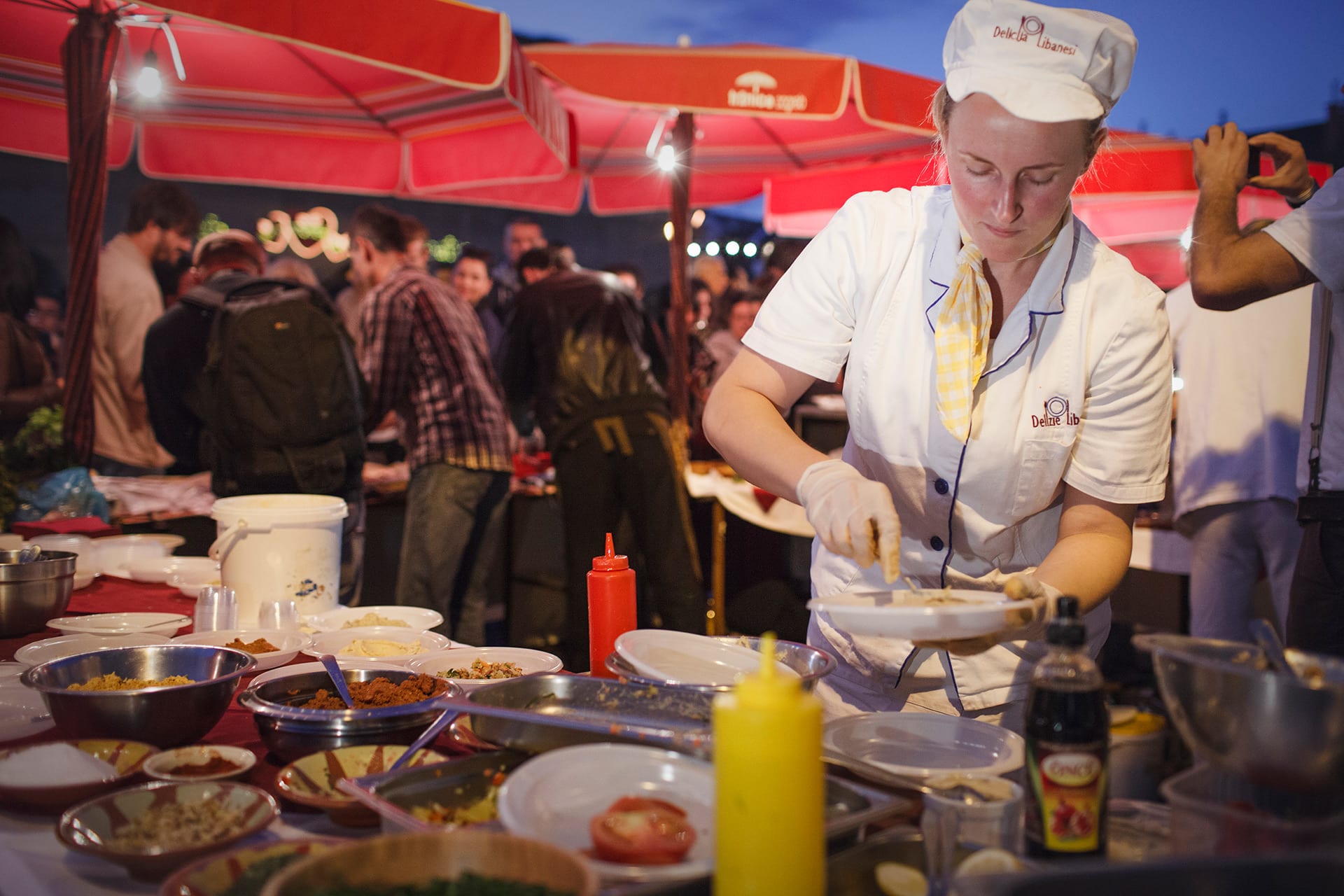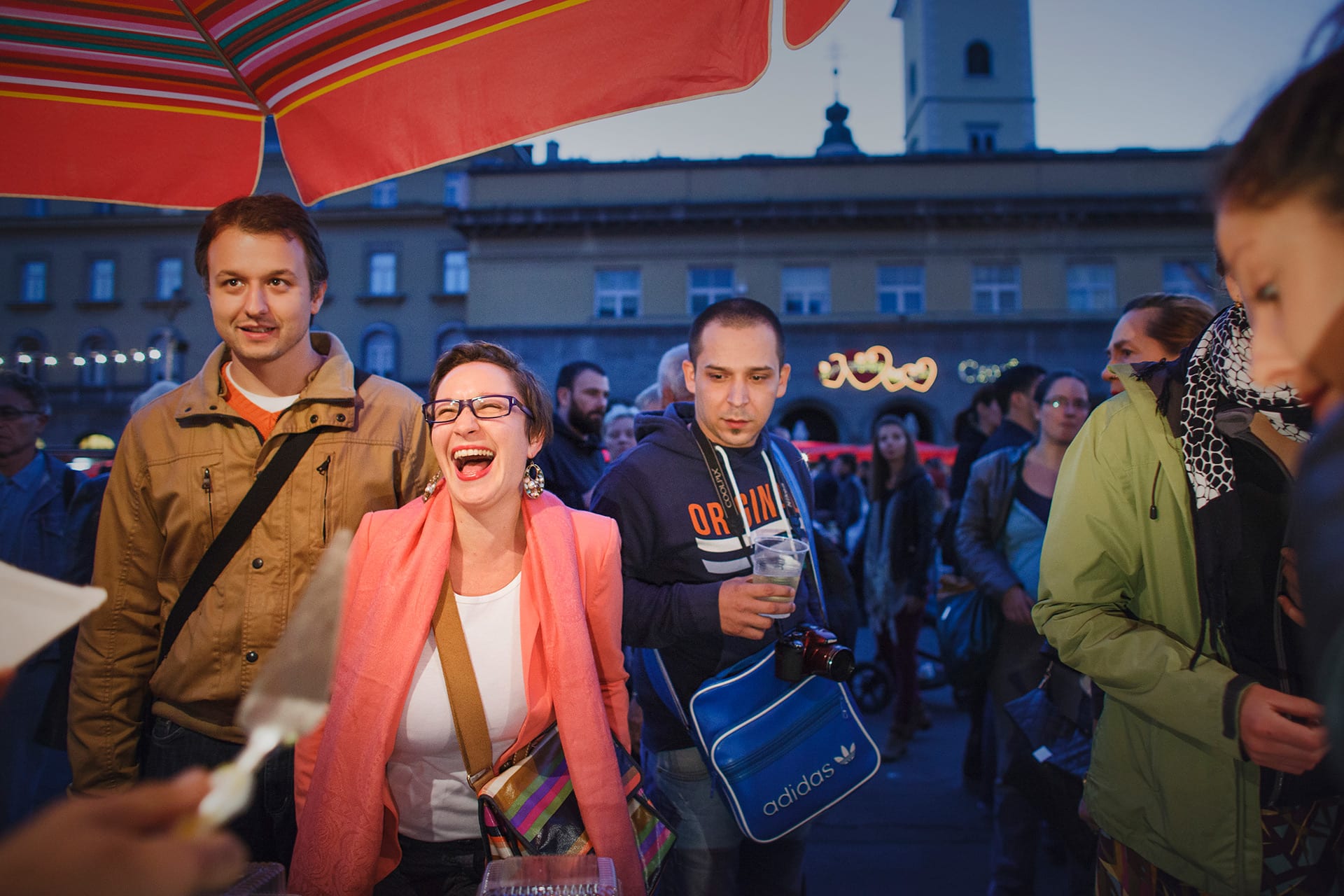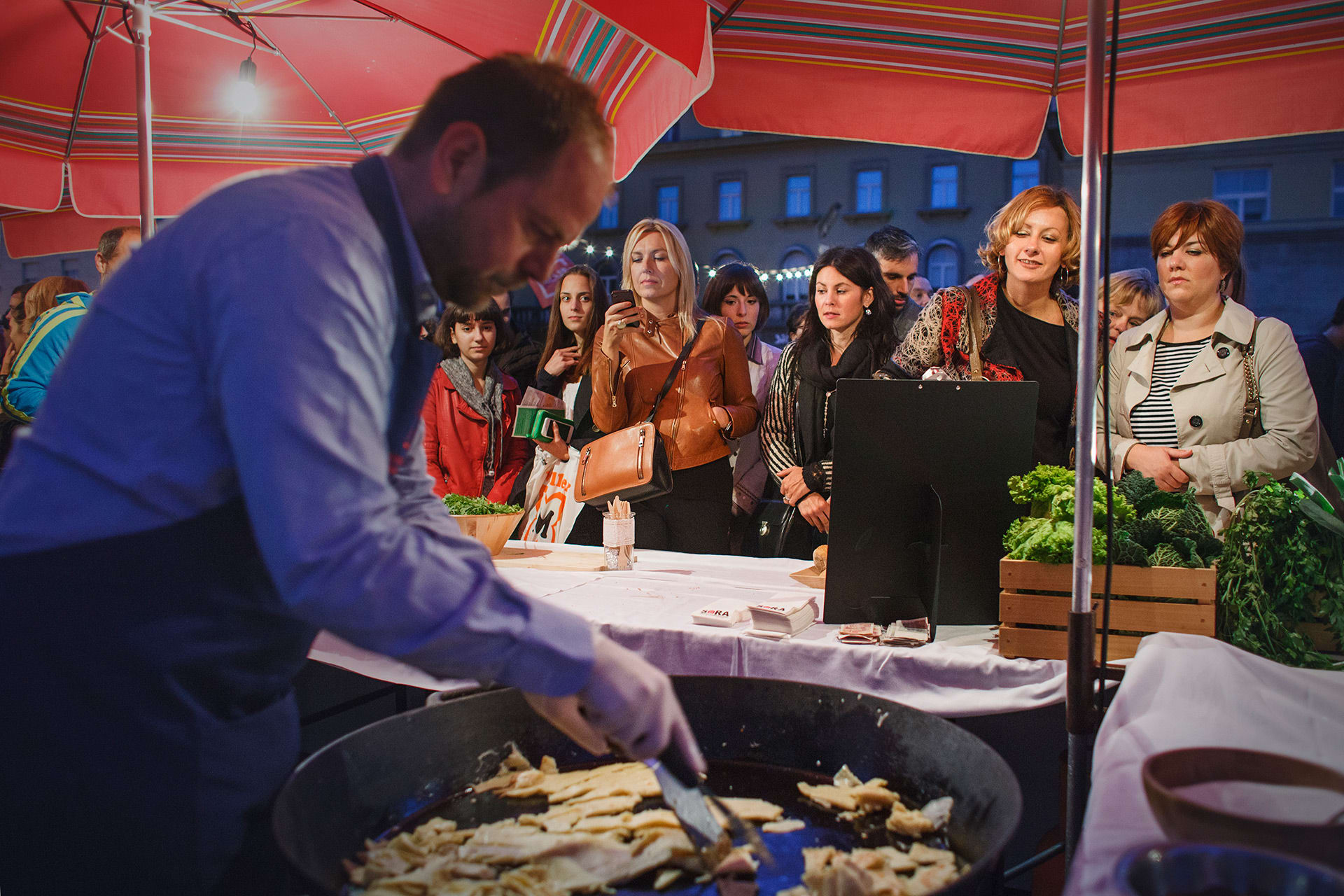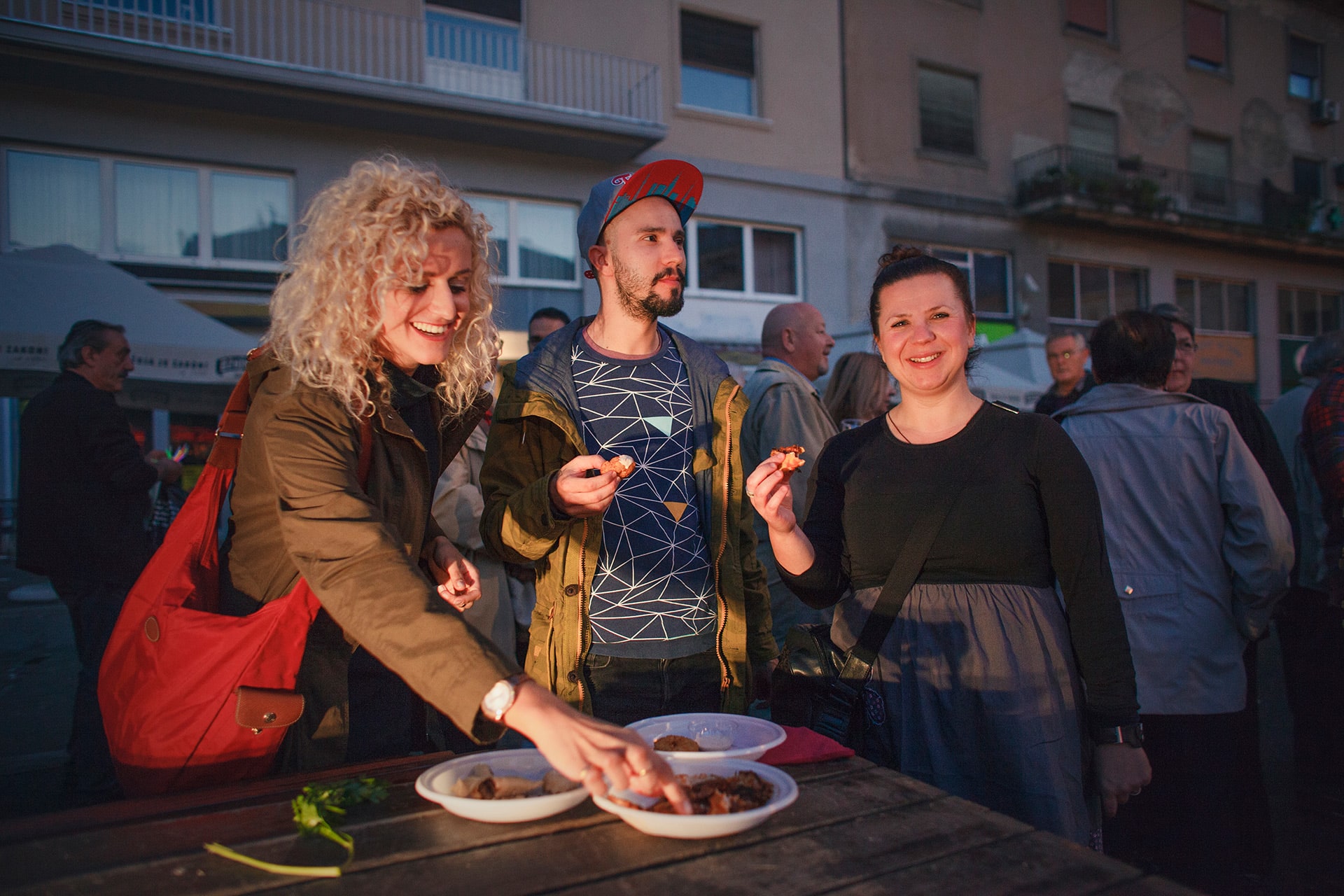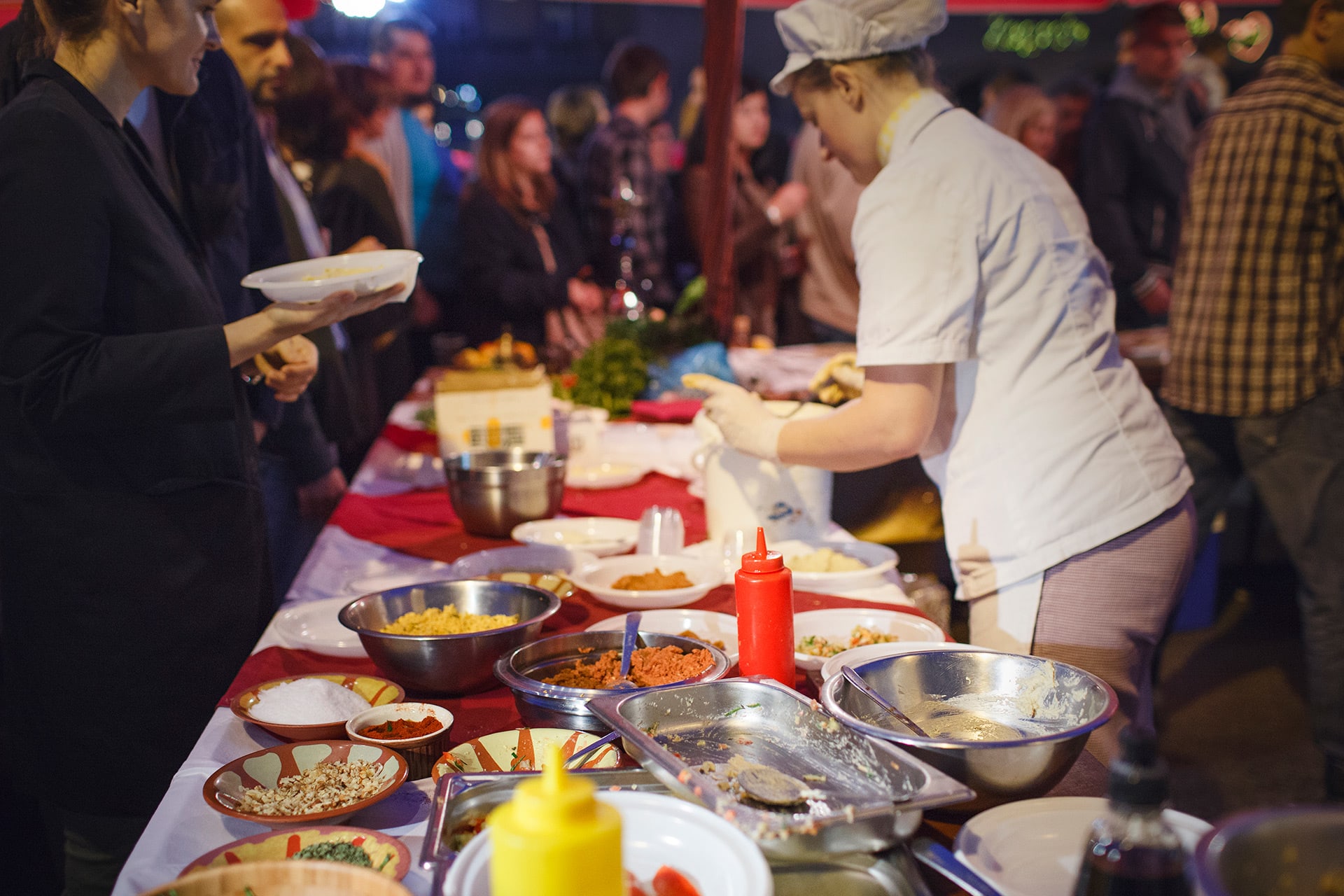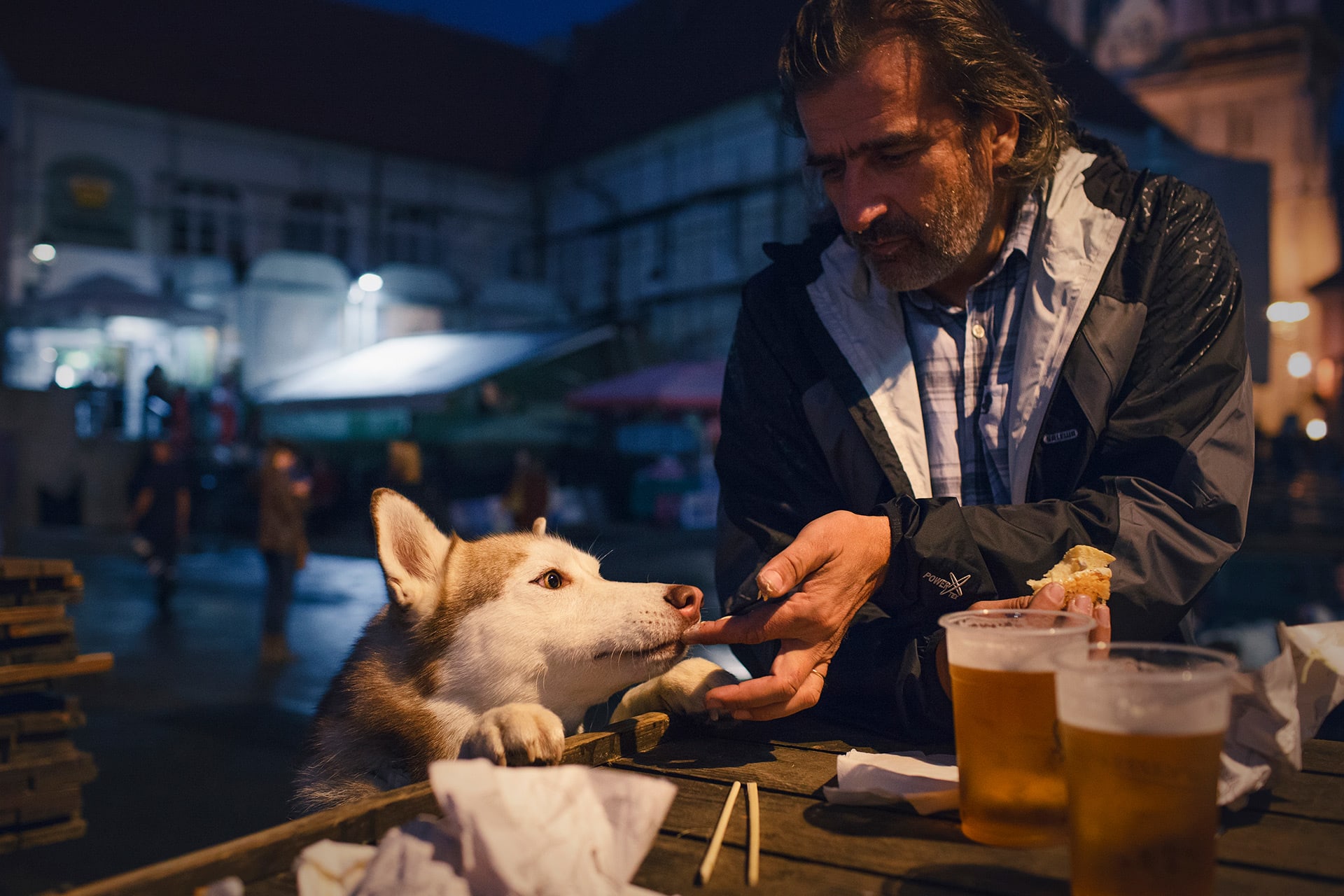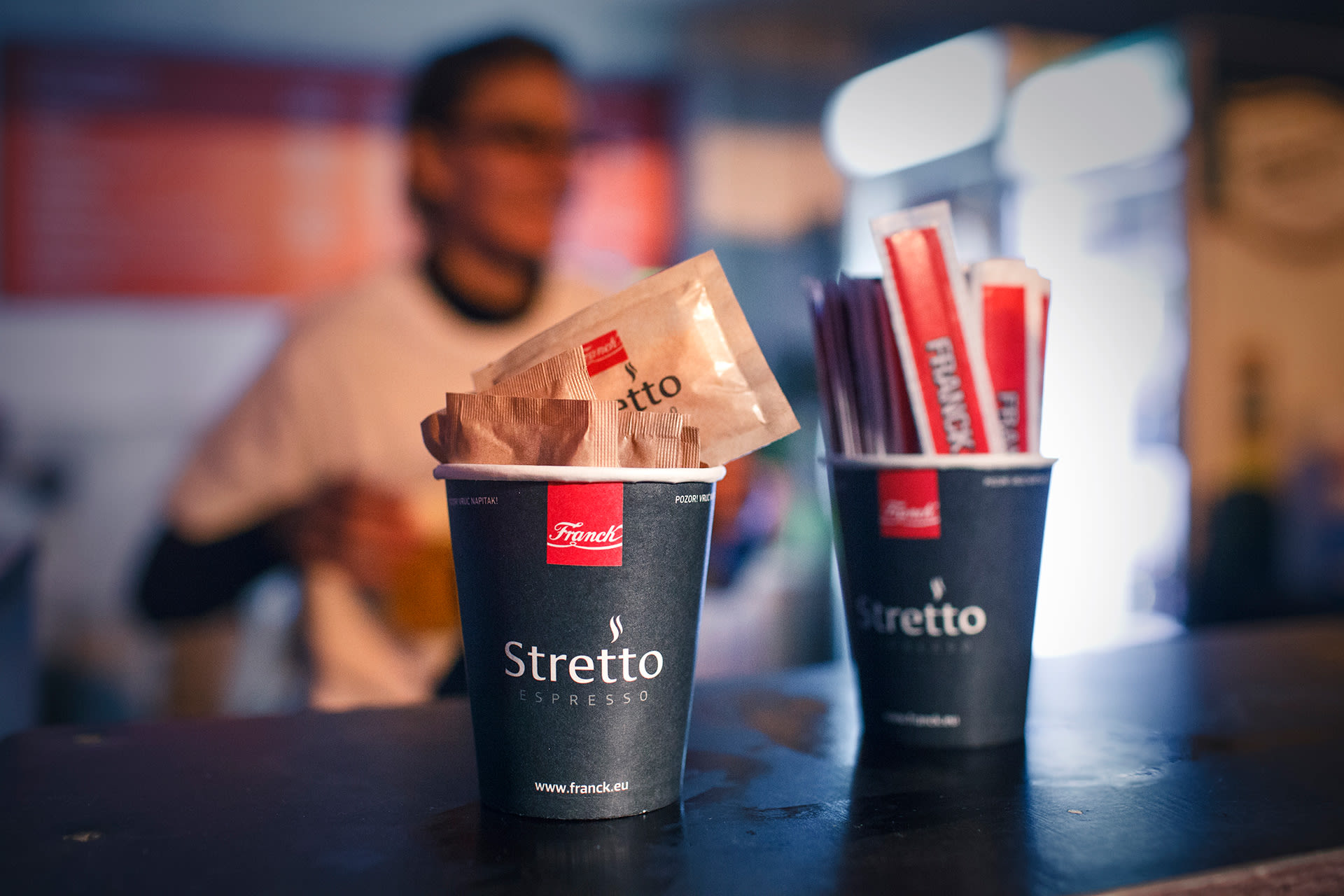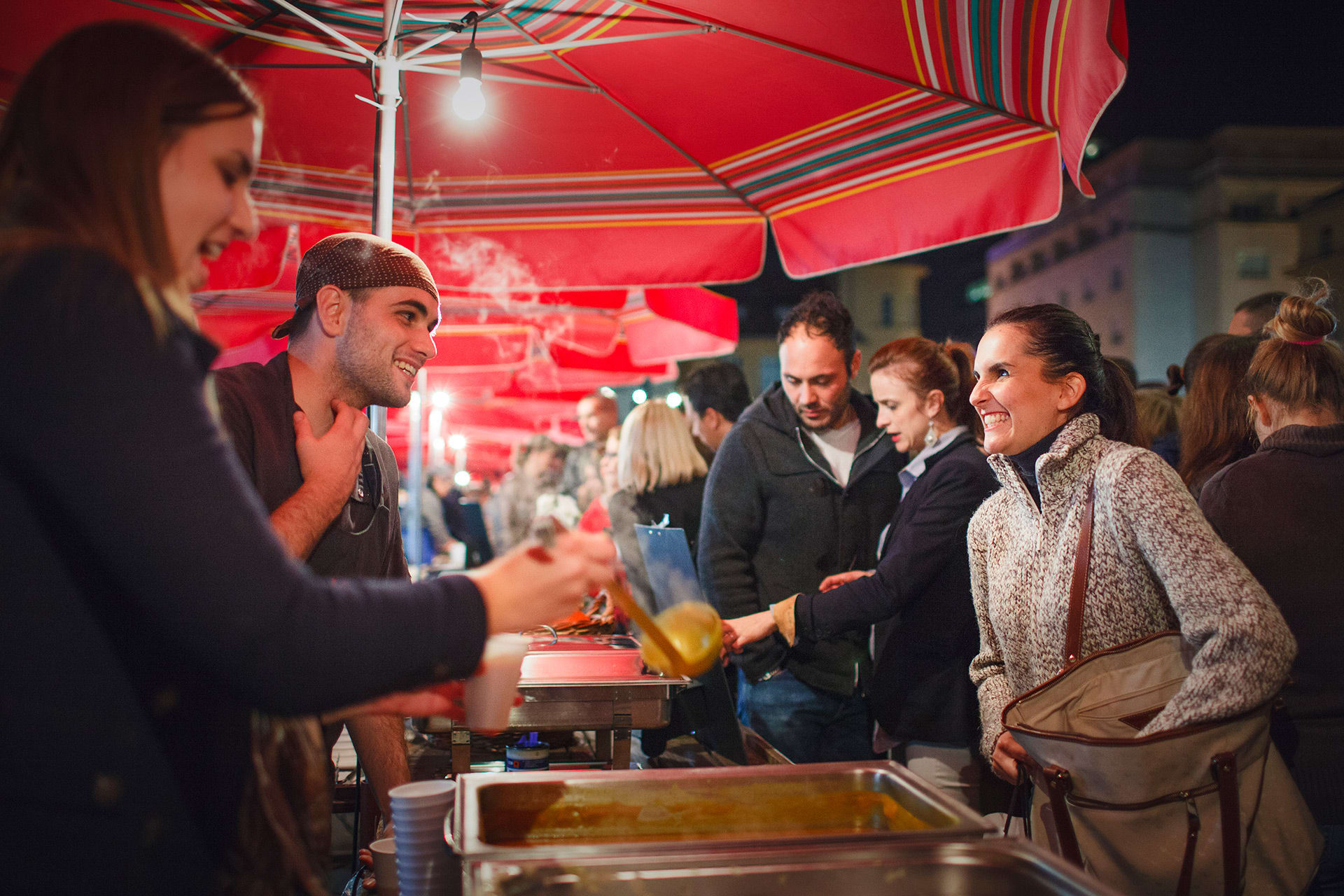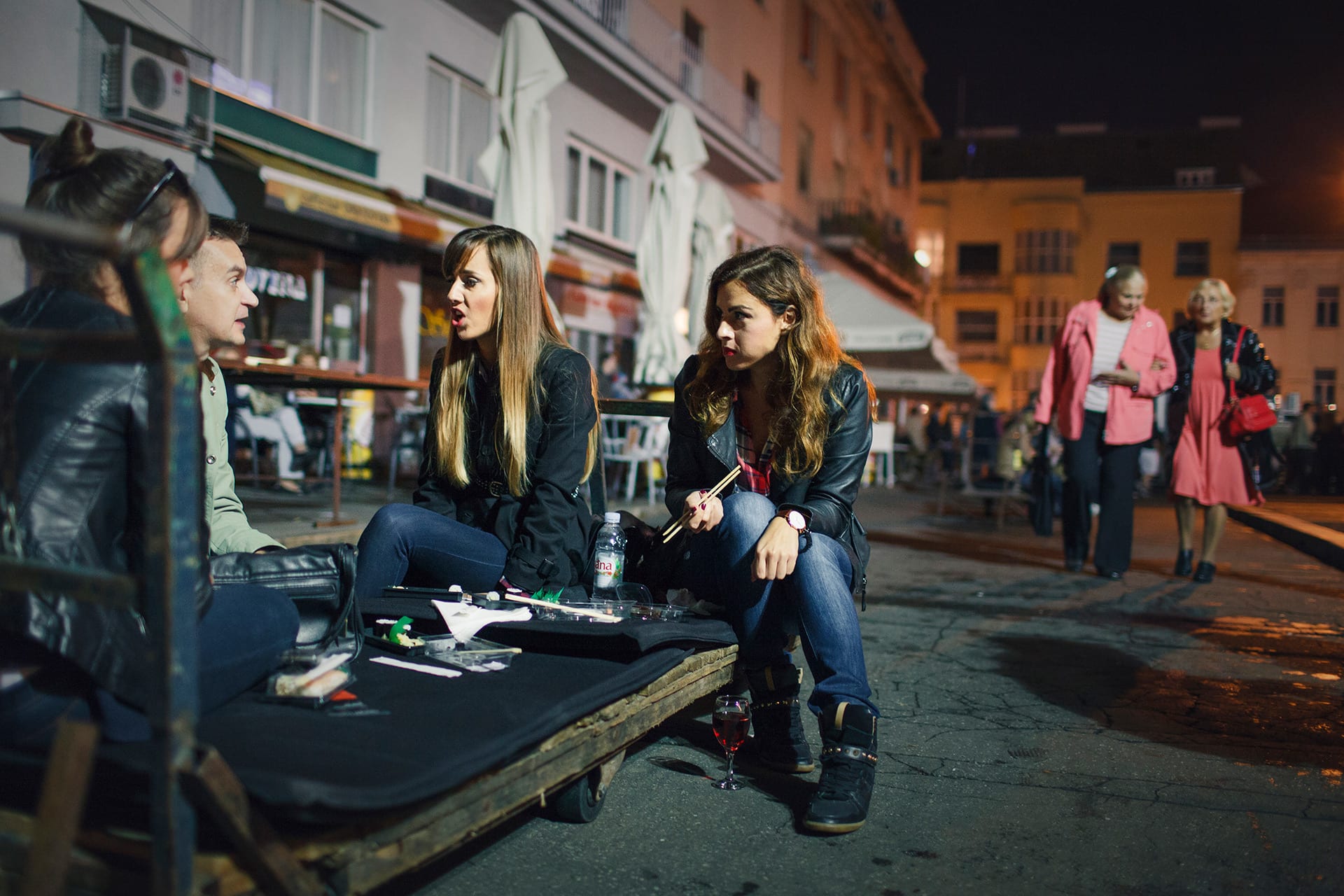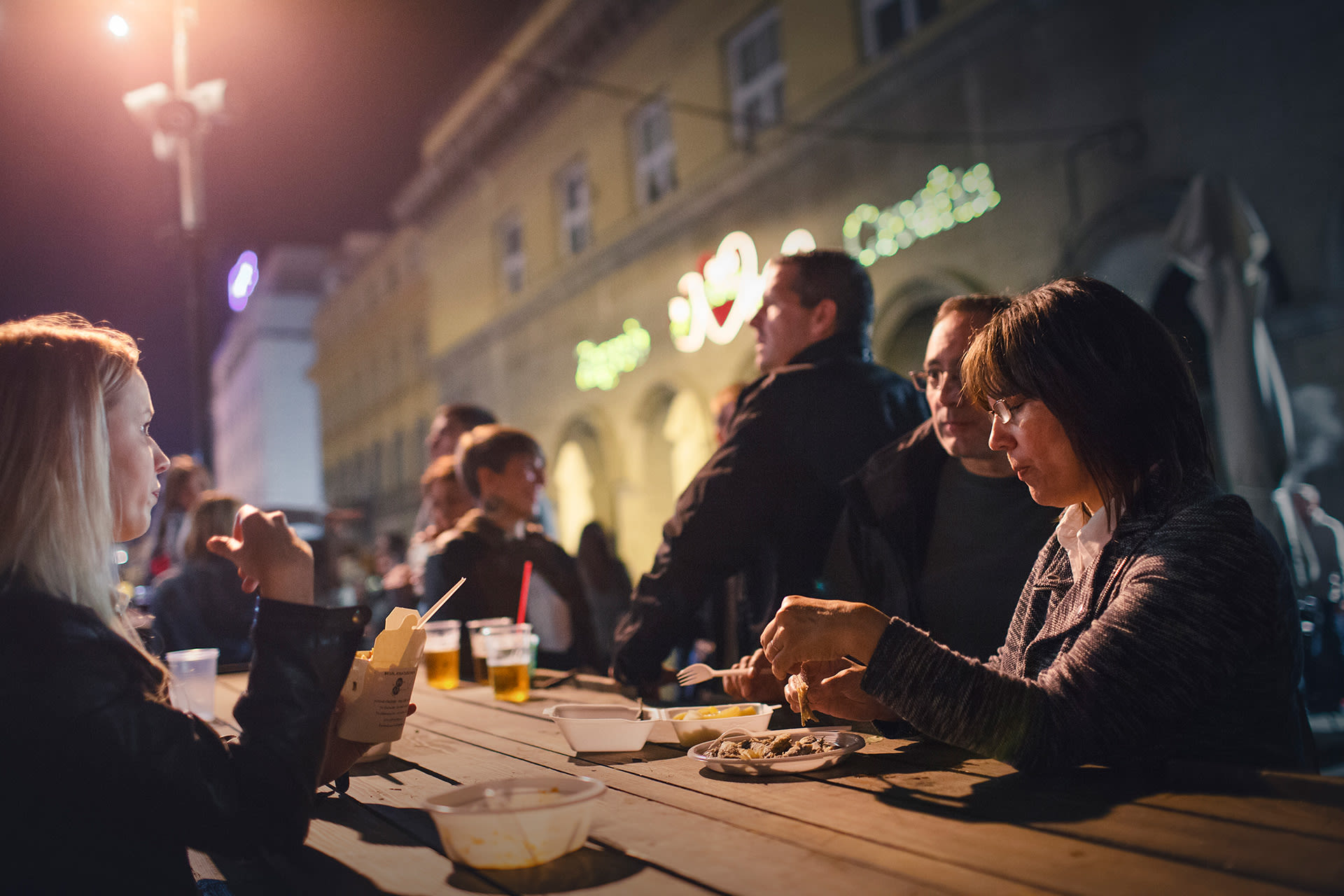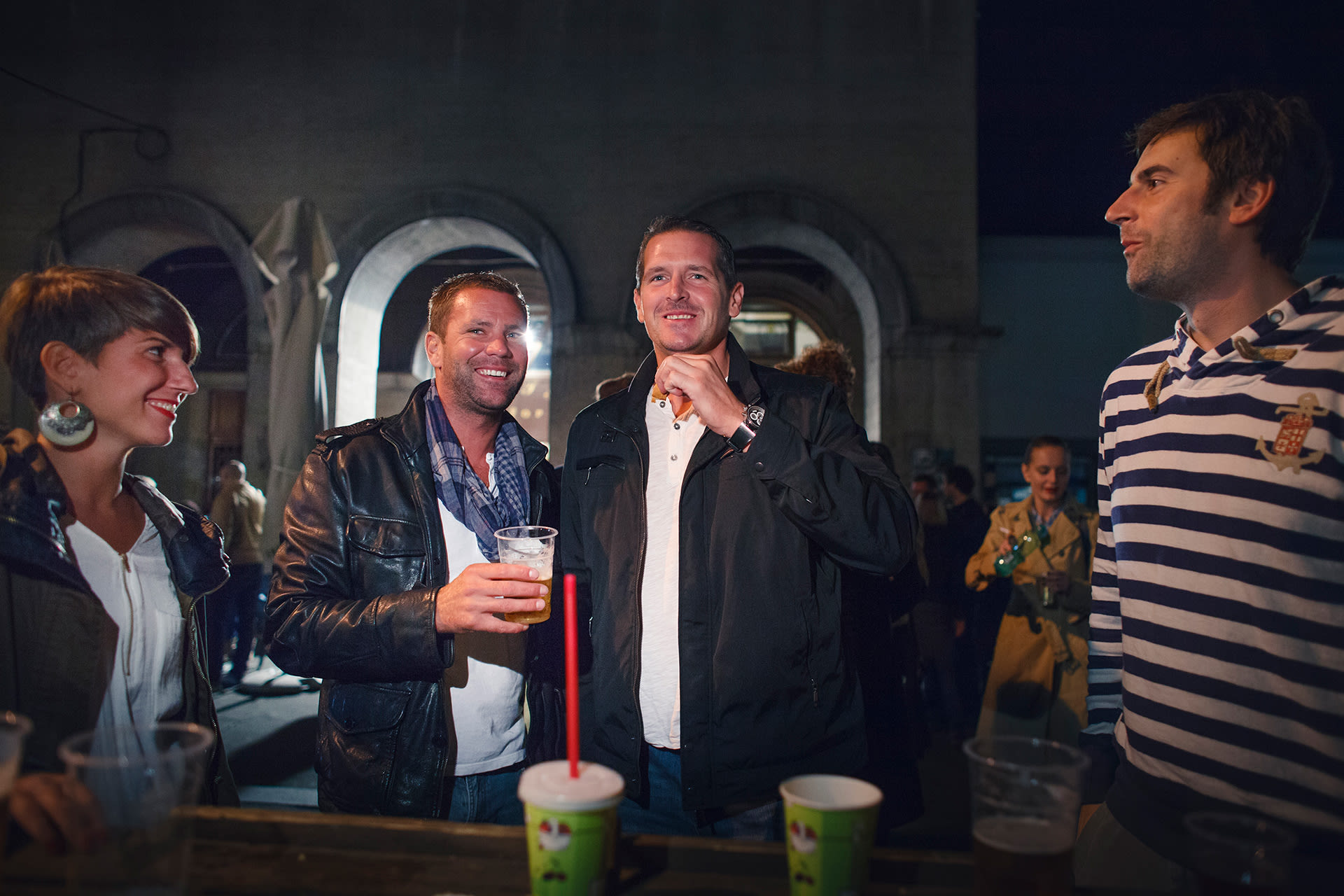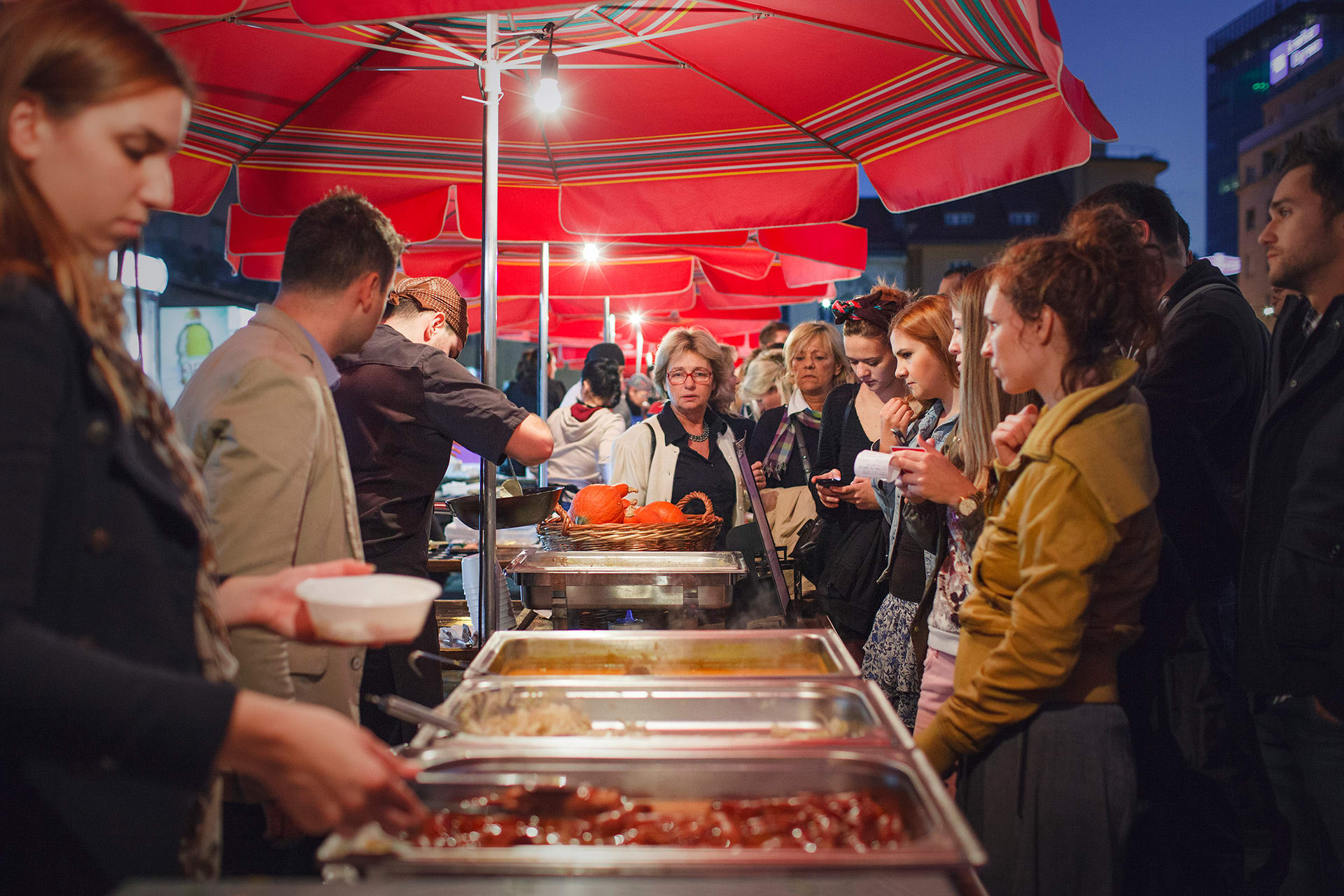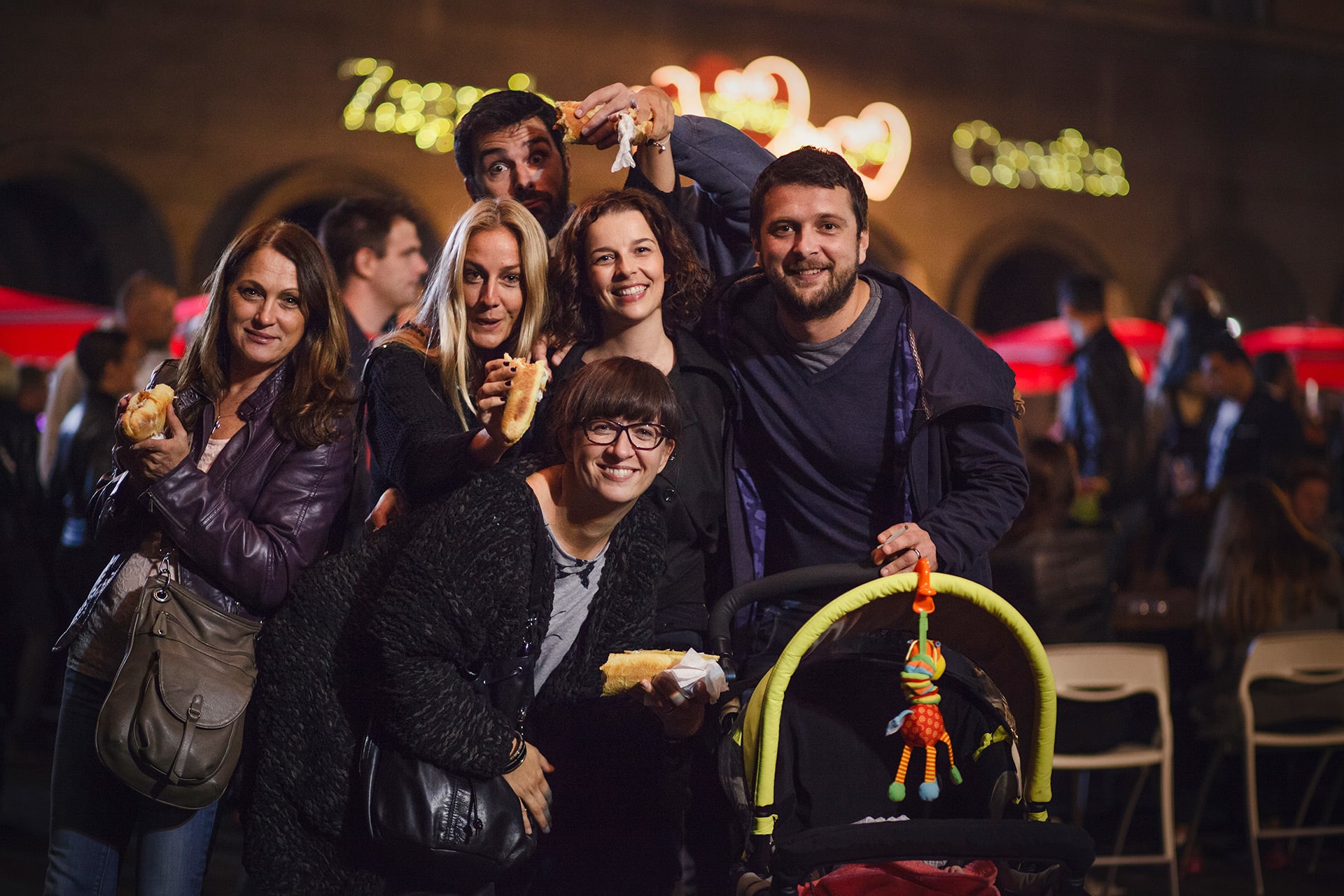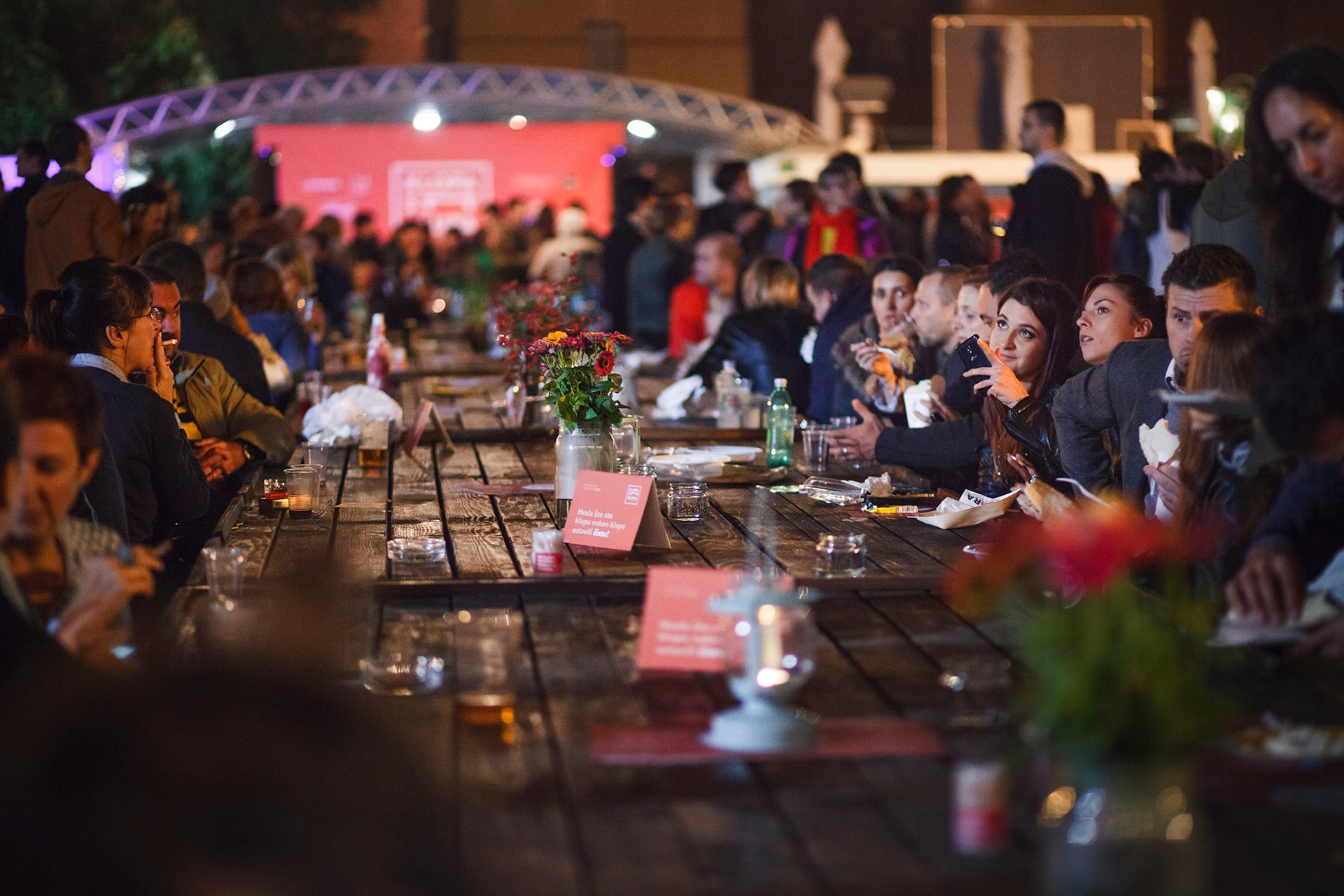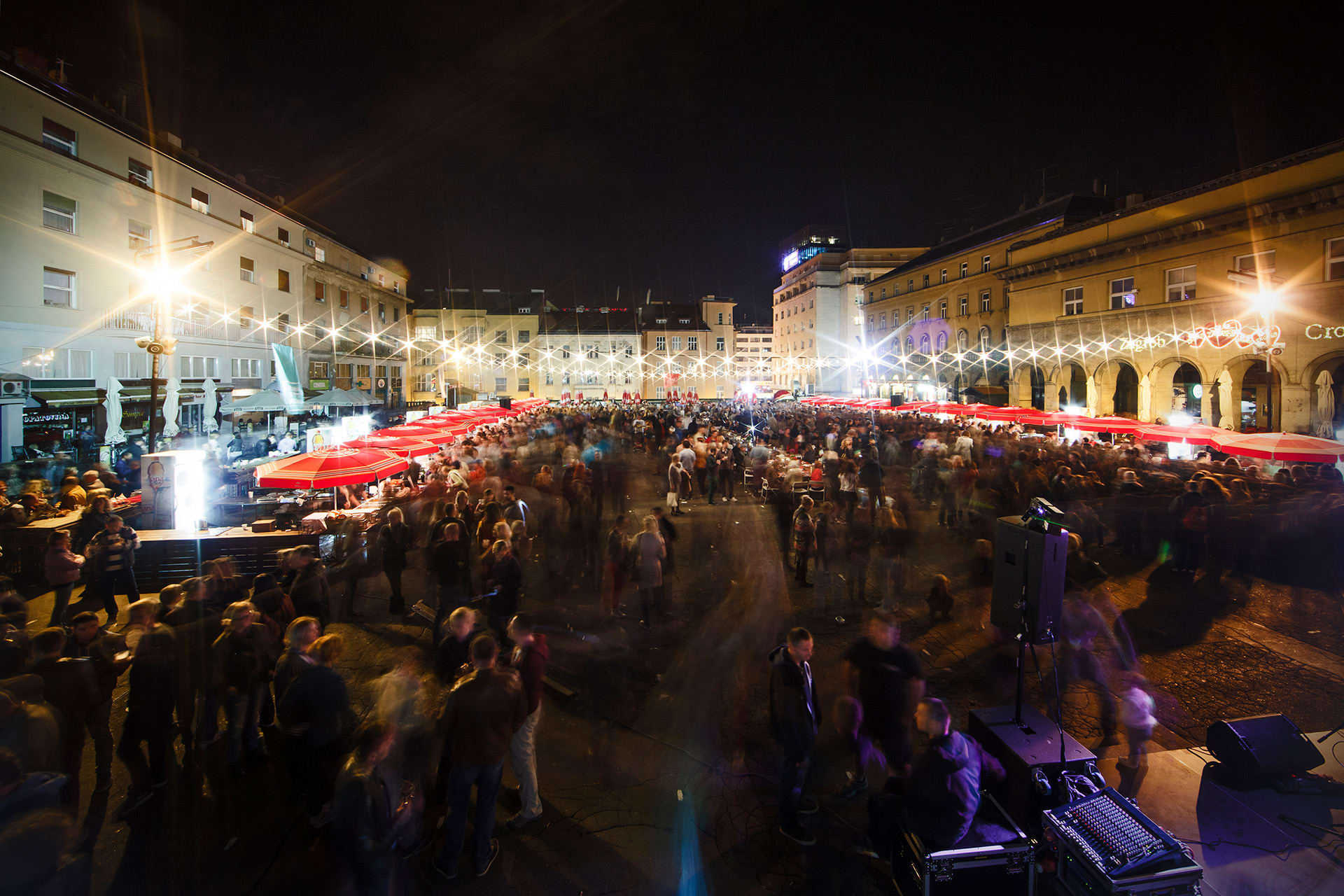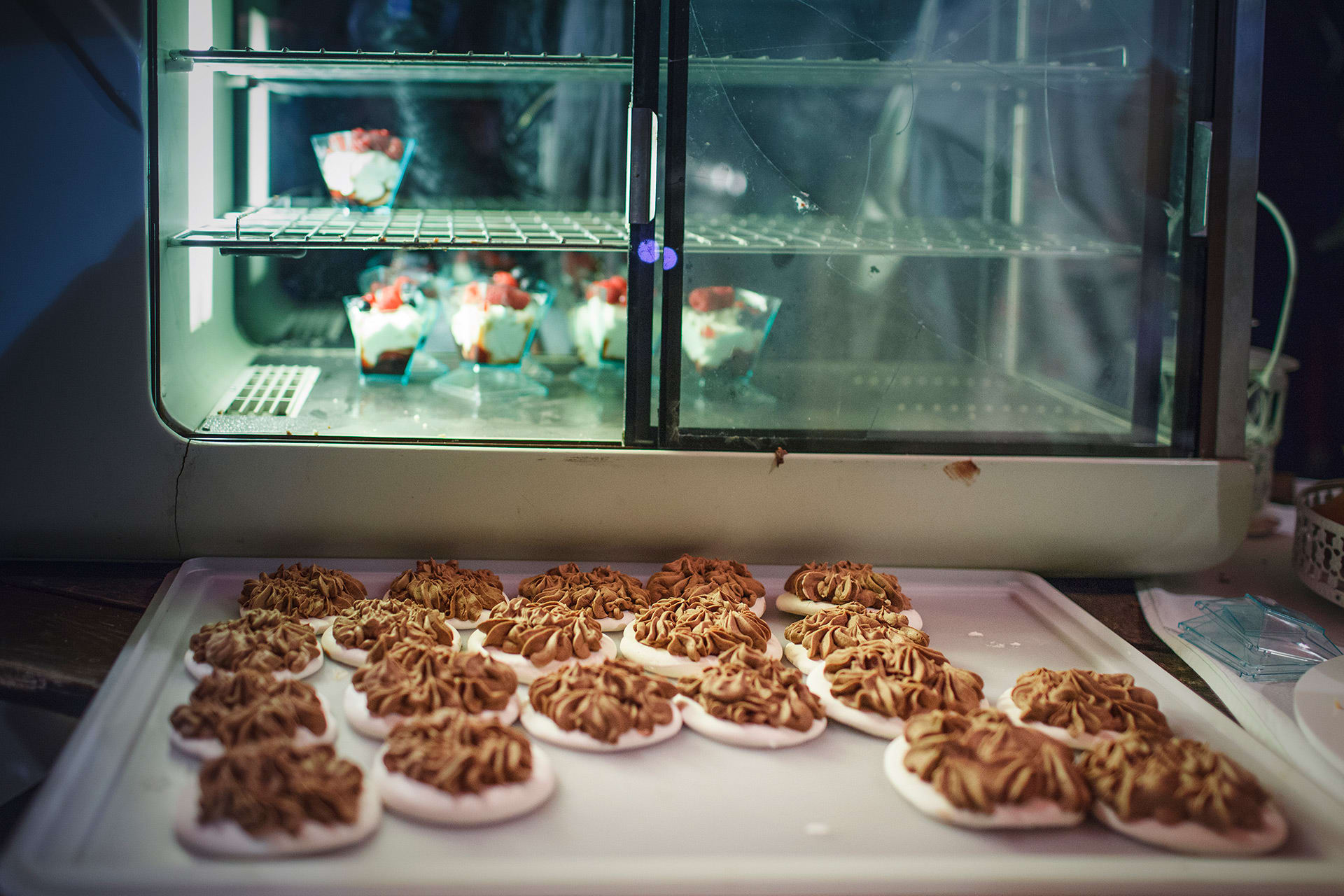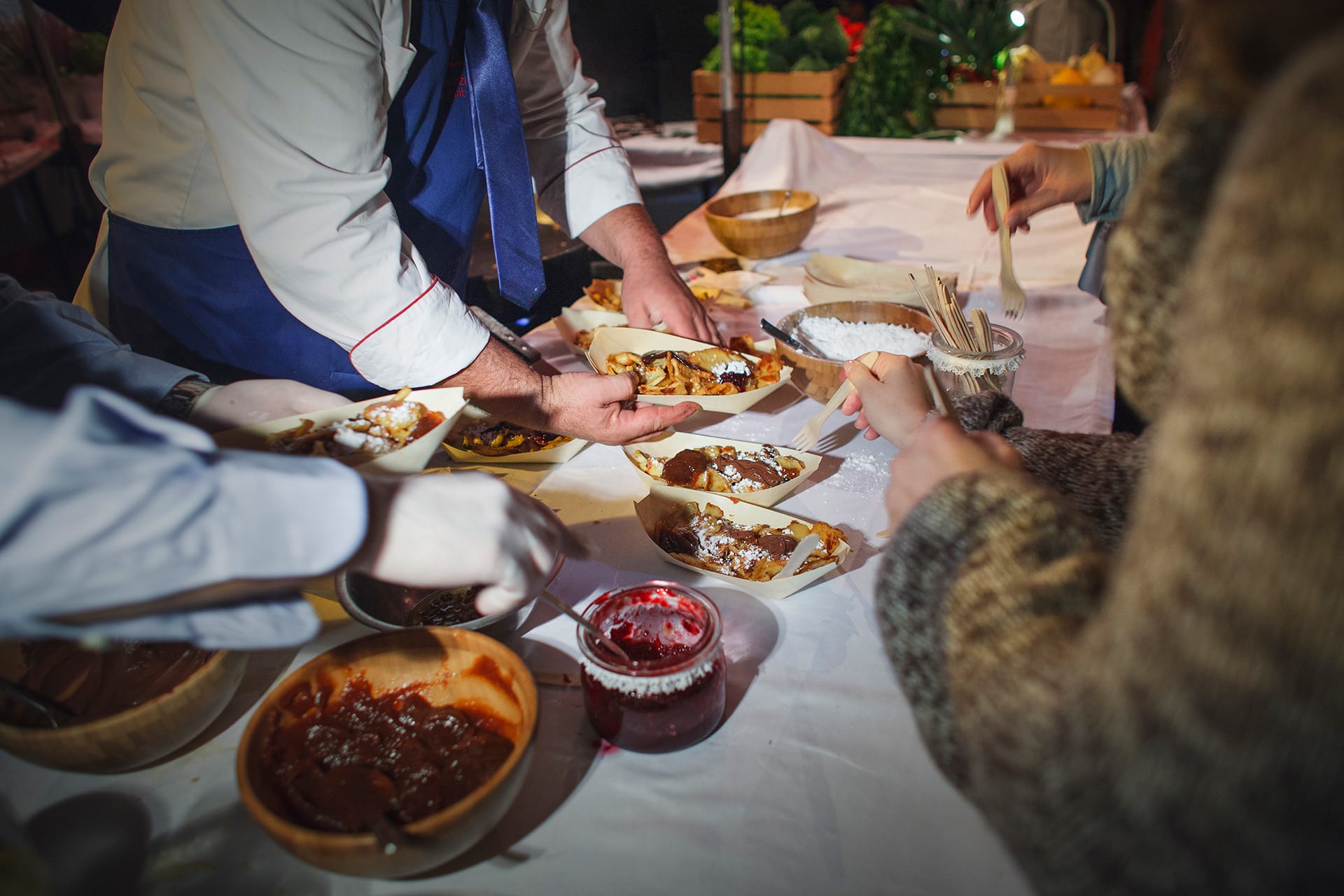 Credits
Señor
Vanja Blumenšajn ~ Very Creative Director, Copywriter | Iva Kaligarić ~ Strategic Director | Imelda Ramović ~ Designer (Mireldy)
Associates
Maja Danica Pečanić ~ Campaign Photographer | LeTim - Event Photographers | Kristijan Smok ~ Video Author | Boris Miletić | Sanja Šiljković
Projektil
Ivana Boras ~ Project Director | Vedran Blumenšajn ~ Project Manager | Maja Dujlović ~ Project Executive