As every smart wedding attendee knows: the amount of music directly corresponds to the amount of money stuck in the accordion.
In vain are your efforts, musicians.
The principle of "you get what you pay for" has been well-known to our target group of smart shoppers since the first note danced into this world. However, the new bonbon offer will turn everything upside down because bonbon has decided to treat all its users to double the gigabytes, minutes, and messages!
To convey this offer more vividly, we paraphrased the well-known saying "You get what you pay for" and used a situation we've all found ourselves in at least once: at a wedding, in front of an accordion that hits us in the heart and invites us to open our wallets. While all other users get exactly what they paid for, bonbon users can expect a pleasant surprise.
What do my eyes see?
After a wedding, it's not uncommon to see double the next day. However, in the case of bonbon communication, your eyes are not deceiving you: the visuals show exactly what awaits you at bonbon.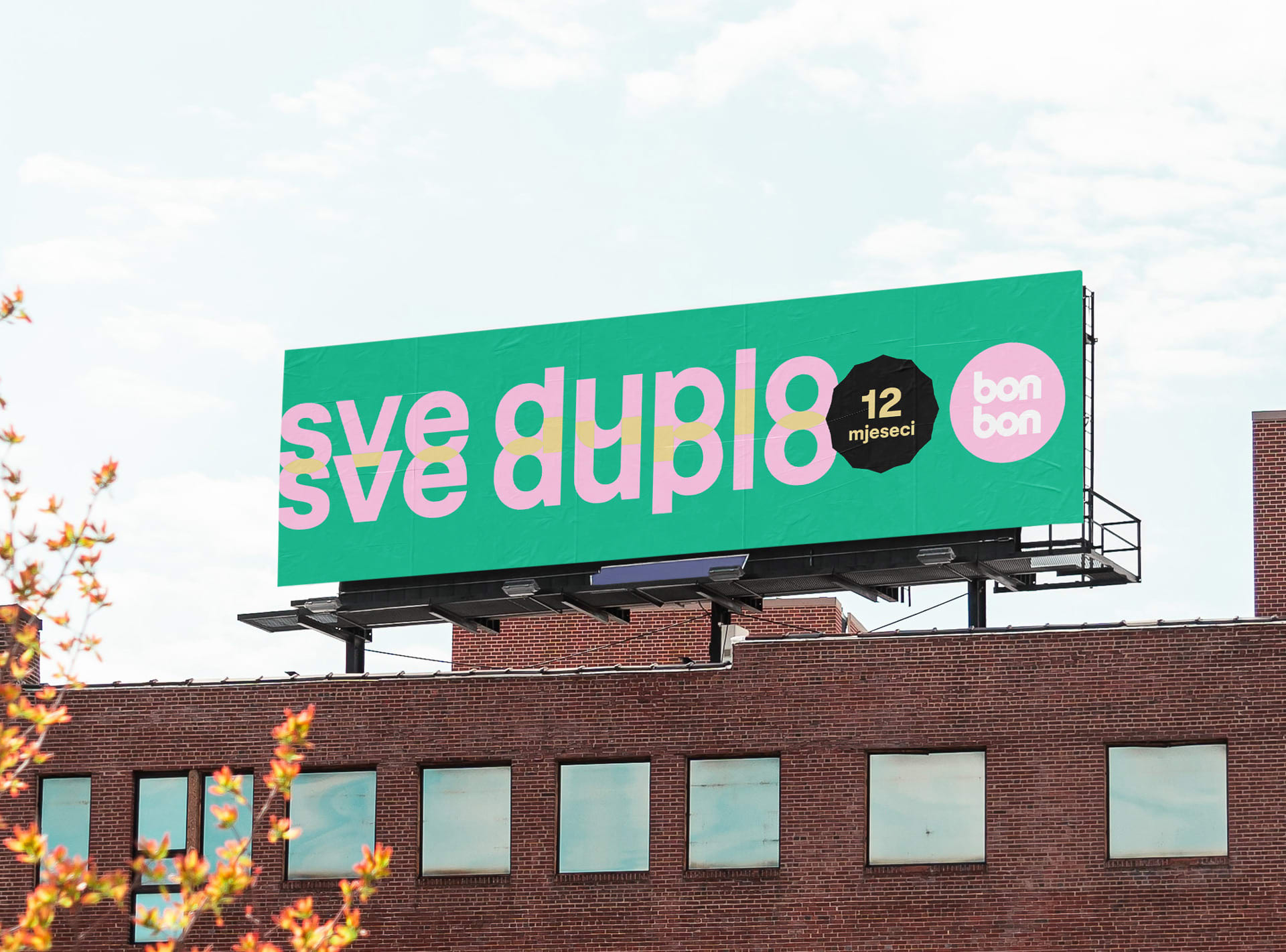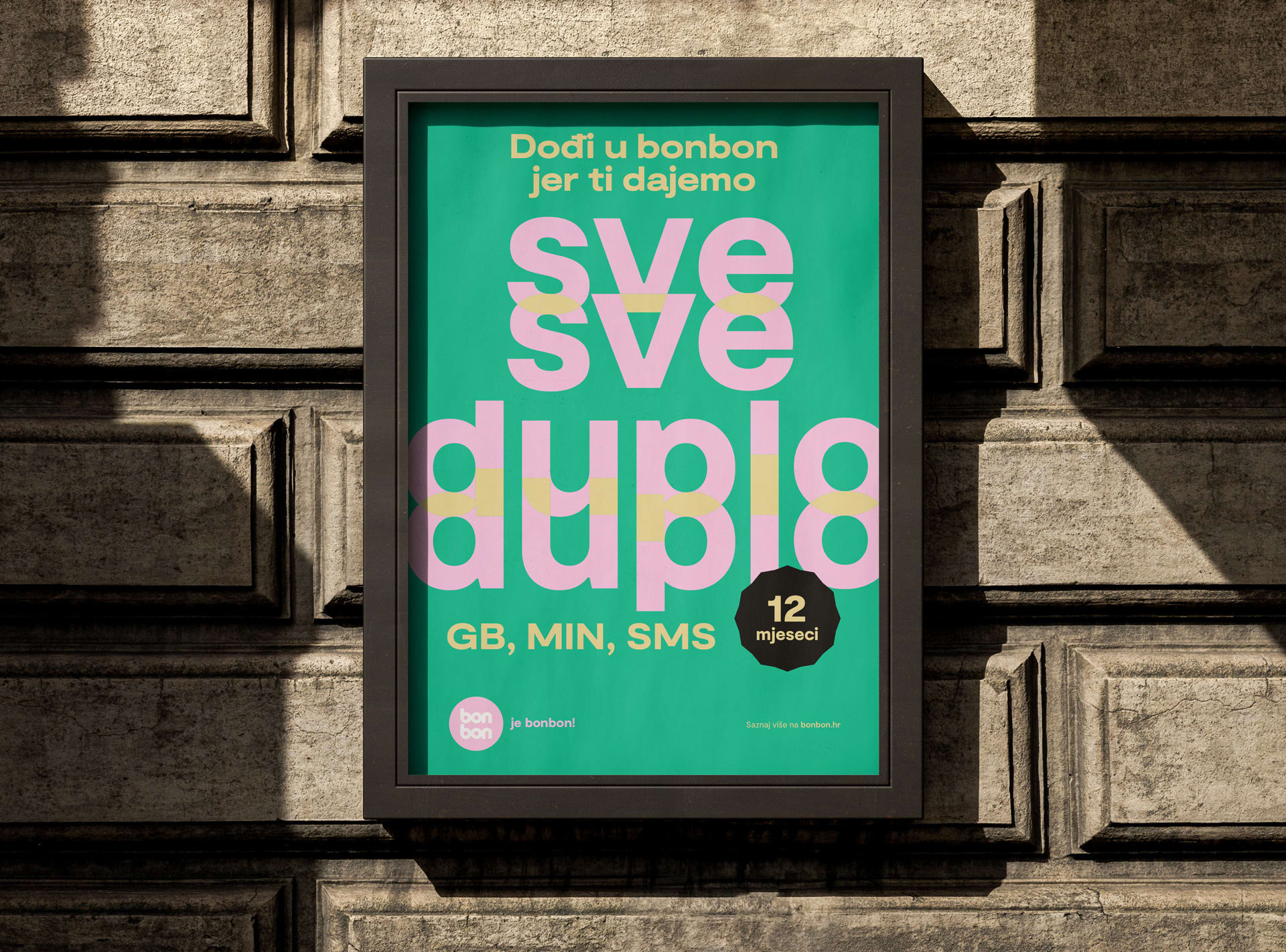 Credits
Señor
Iva Kaligarić ~ Strategic Director | Jurica Ćorluka ~ Head of Creative, Copywriter | Vanja Luetić ~ Creative Director, Copywriter | Tomislav Fabijanić ~ Head of Design | Nika Novak ~ Account Assistant
Associates
Rino Barbir ~ Director | Tina Fras ~ Producer | Marko Ferković ~ Video Editor | Igor Vuković ~ DOP | Marina Jurišić ~ Production Manager | Marin Balaić ~ Animator | Dubravo Robić ~ Zvuk | Damir Žižić ~ Photorapher
Hrvatski Telekom
Branka Bajt ~ Director of Brand Sector | Javorka Jovančević ~ Head of Communications Management Section | Martina Riplin ~ Marketing Communications Expert | Bojana Martina Jurak ~ Media Advertising Expert | Martina Kunić ~ Trade Marketing Expert | Tihana Sedlar ~ Social Media Coordinator | Mia Vidović ~ Social Media Expert | Diego Perez Tenessa De Block ~ Director of Mobile Proposition Department | Tomislav Obadić ~ Strategic Group Leader (Mobile Proposition Department) | Nikolina Pejović ~ Supply Management Expert (Web and App) | Ivana Dragoje ~ Supply Management Expert (Mobile Proposition Department)