Celebrity endorsements often get reduced to a TVC ad, a PR article and possibly a short appearance at a corporate event. How can we prop up sales but deepen the relationship between the brand ambassador and the audience?
CALL ME MAYBE
Despite years of repeating the number 0800 1000, the guys from Iskon keep insisting that we emphasize it in each new campaign. The reason why? It seems that the most important thing for acquiring new customers is persuading them to make the initial call - once we get them on the phone, half the work is already done. So, how to find a new and interesting way to motivate potential clients to call Iskon?
CALL TO ACTION
The limited media budget had some serious repercussions on the duration of the TVC's - it cut them drastically! We were inspired by the fact that Iskon had just launched a mobile network, and used that as a perfect reason for a call-based campaign. We got the most famous Iskon user Nina Violić to share her new phone number with everyone! The call-to-action was one simple - call. Nina immediately jumped to the task and in a series of short videos came up with numerous ways to encourage potential Iskon users to give her a call.
Zero nine nine, five-o-five, twenty eight, twenty eight… Hello, is this Nina? 

Although Nina is a proud Iskon user, sitting in a customer service cubicle all day just didn't fit into her busy schedule, so everyone who called got... her voice message. However, callers weren't disappointed because Nina, connected as she is, made sure they got great deals. And on top of that, every caller was rewarded with a joke!
Some callers, thinking Nina's number was some sort of hotline, inquired about naughty web pages. Instead of blowing them off, Nina helped them out as much as she could.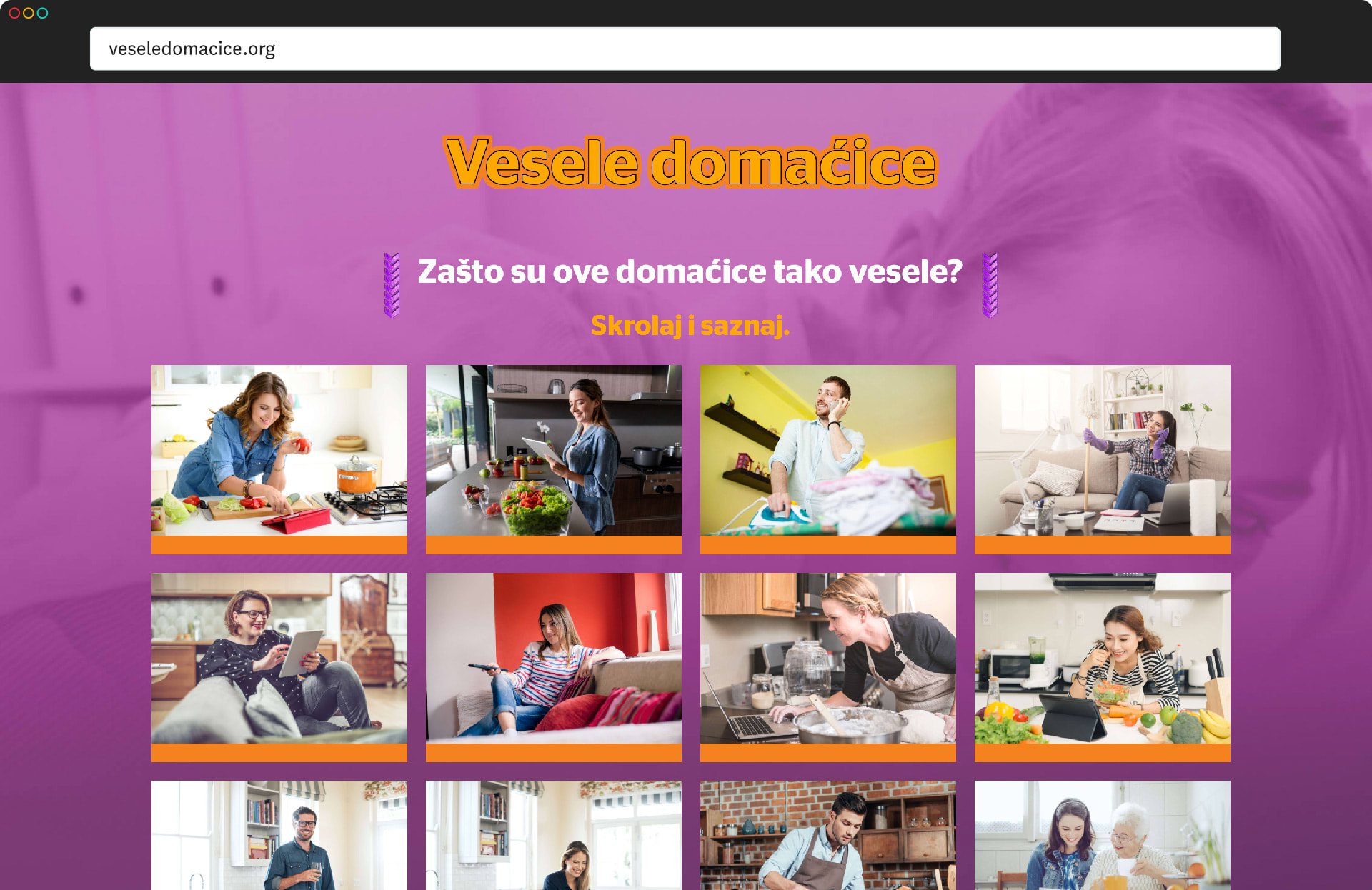 THE LINE WAS NOT BUSY, BUT THE ISKON SALES TEAM WAS
Number of Iskon.Mobile users during the campaign is now 140% bigger than it was before the campaign, and the number of quick online orders went up 172%.
Credits
Señor
Vanja Blumenšajn ~ Very Creative Director | Jurica Ćorluka ~ Creative Director, Copywriter | Zvonimira Milevčić ~ Junior Copywriter | Damir Mazinjanin ~ Art Director | Mišel Kovačić ~ Designer | Miro Čavar ~ UX/UI Designer | Iva Kaligarić ~ Strategic Director | Stipe Bačić ~ Account Manager
Associates
Miša Terzić ~ Director | Damjan Radovanović ~ Director of Photography | Ana Šepić Šolaja ~ Producer (Centralna jedinica) | Katarina Bobić ~ Producer (Centralna jedinica) | Damir Žižić ~ Photographer
Iskon
Iva Pregernik Jungić ~ Marketing Communications Director | Tajana Čonka ~ Marketing Communications Specialist | Iva Vukšić ~ Public Relations and Sponsorships Manager | Lovorka Prtenjak ~ Marketing Communications Specialist | Mateo Svećnjak ~ Event, Sponsorship and Promotions Coordinator | Krešimir Madunović ~ President of the Board | Gordan Glušac ~ Marketing Director