Being perfect is boring! Relevant advertising today is impossible without establishing an honest dialogue with the audience and embracing their input. Instead of hiding, brands, just like people, shouldn't be afraid to show their imperfections and be relatable. We kept this in mind while presenting the new collection and the new era of the outdated fashion house that is worth being rediscovered. If you wonder what Yugoslavia, perms and baptisms have in common, here's your answer.
(OLD)FASHION BRAND
Varteks is a fashion brand with a hundred-year-long tradition of manufacturing high quality garments with an impeccable workmanship. Aside from their own collections, Varteks manufactures clothing for other, world-known names such as Hugo Boss, with whom they've been collaborating for the last 20 years. But, even with all that recognized quality and reputable workmanship in mind, ask an average shopper what they think of Varteks and they'll tell you that — they don't.
Shoppers are familiar with Varteks, but most of them don't identify with the brand, and they visit Varteks' stores less frequently than those of other high street brands and competitors. Although shoppers are aware of Varteks and the quality of the product, the brand just doesn't cross their mind while shopping. And when it does, they mostly perceive it as conservative or a brand with high-quality clothing for special occasions. How to affect the shoppers' perception of Varteks and encourage them to take it into account while shopping for something other than a confirmation suit?

It's still my favorite! — auntie Nevenka
SPRING IS COMING
They say you have one chance to leave a first impression. What about leaving a new impression of a brand that's been around since 1918? A lot has happened since then, but the latest breath of fresh air in this fashion house arrived with the new creative director Martina Vrdoljak Ranilović who has, keeping the brand quality and identity intact, added a contemporary thread to the classic design.
As a result, Varteks SS22 collection includes denim in new forms, formal suits in fluorescent colors and atypical cuts, a modern interpretation of Varteks' heritage and other novelties. When you add this new twist to the well-known quality, we're sure that the fashion enthusiasts will be delighted to (re)discover our forgotten textile giant.
Varteks wants to communicate with the audience by starting a conversation and letting everyone finish it in a way that will reflect their style, show their dreams and the way they want to go in. — Martina Vrdoljak Ranilović, Creative Director, Varteks
DISCOVER VARTEKS

A contemporary collection calls for a contemporary communication. Being aware of the existing perception, we used it as a conversation starter about the brand's new era that will intrigue old and attract new generations to — discover Varteks. It takes courage for a client to do something like this, noting that only an honest and relevant communication will bring you the same kind of connection with the audience.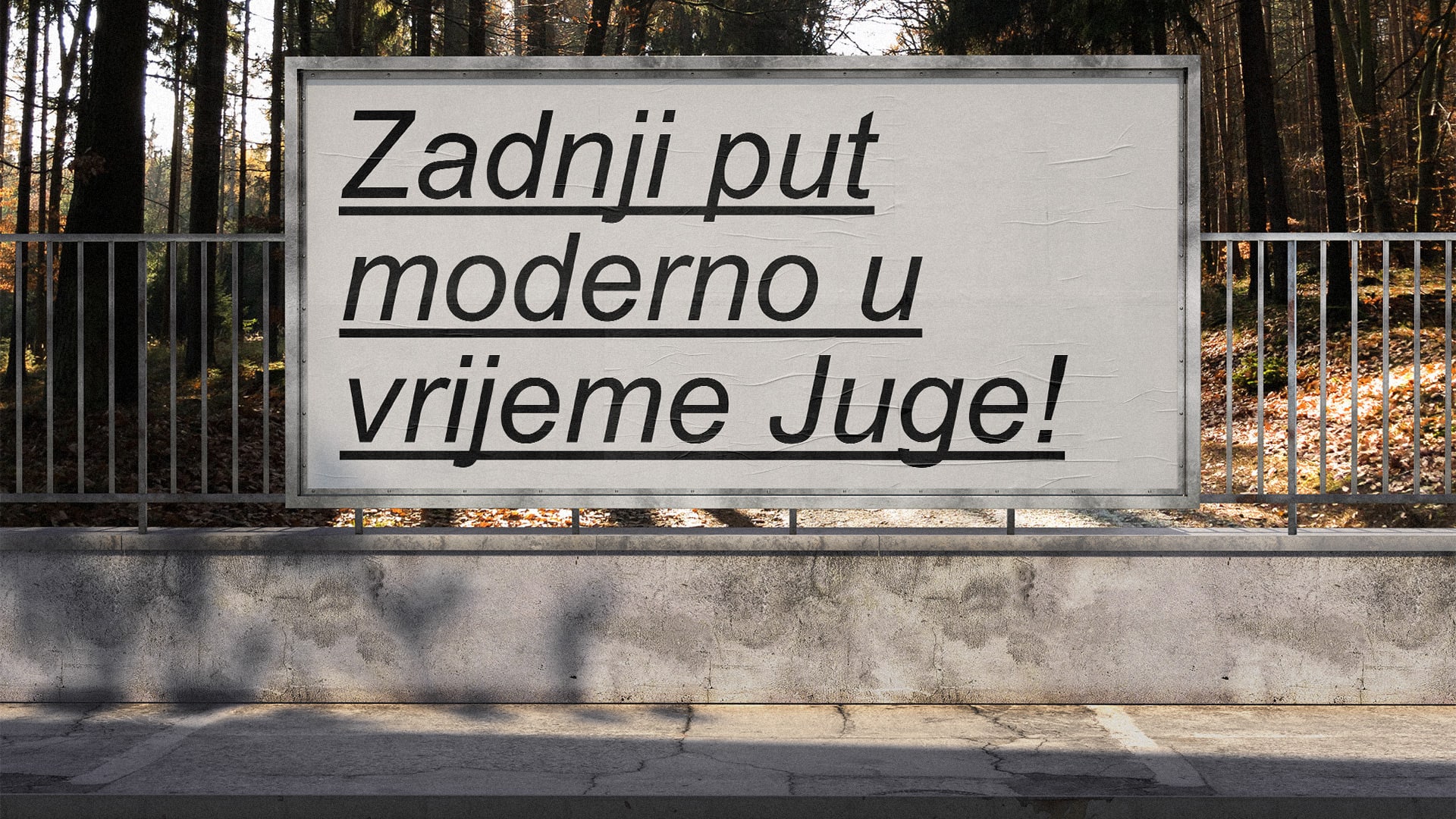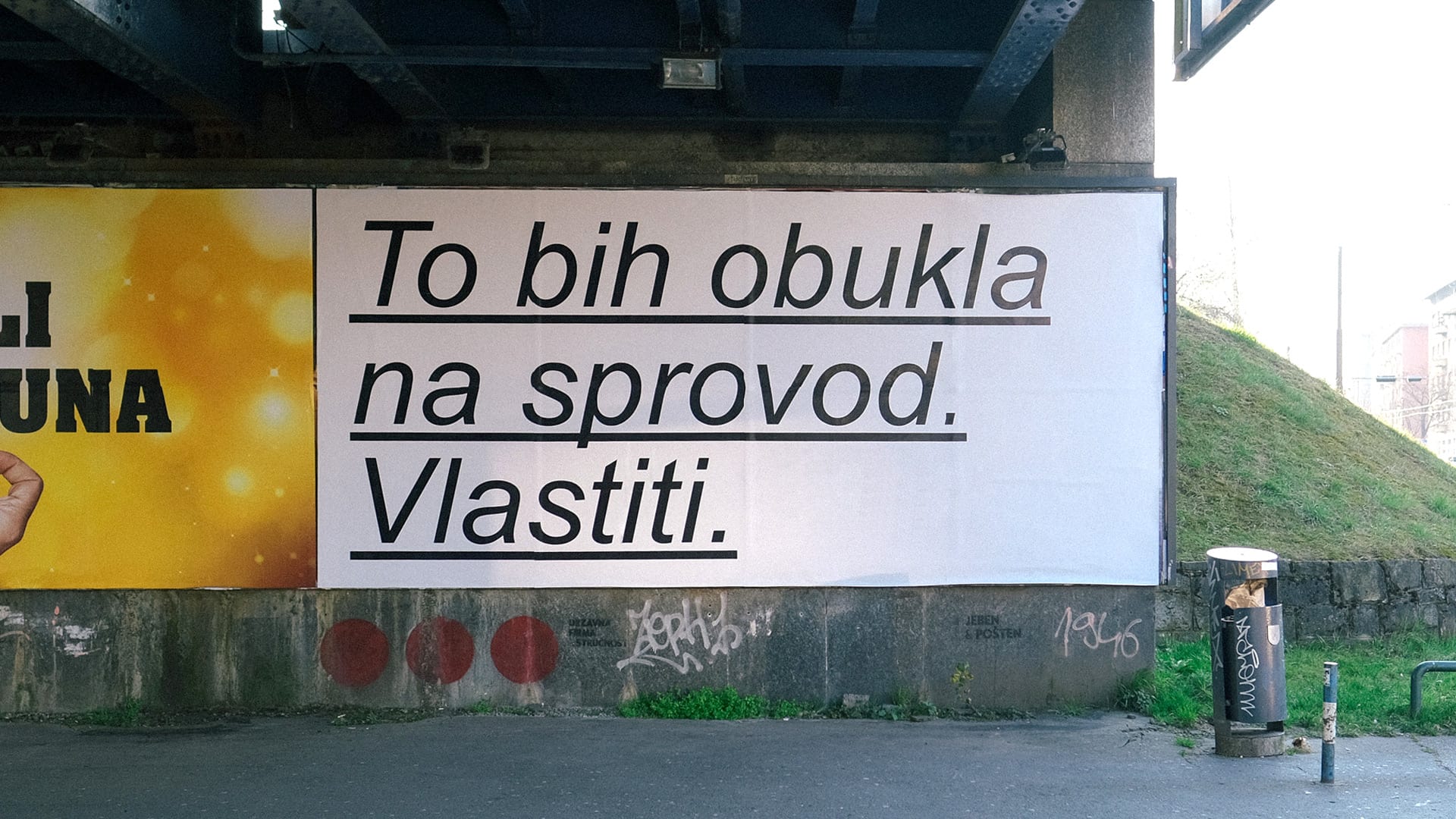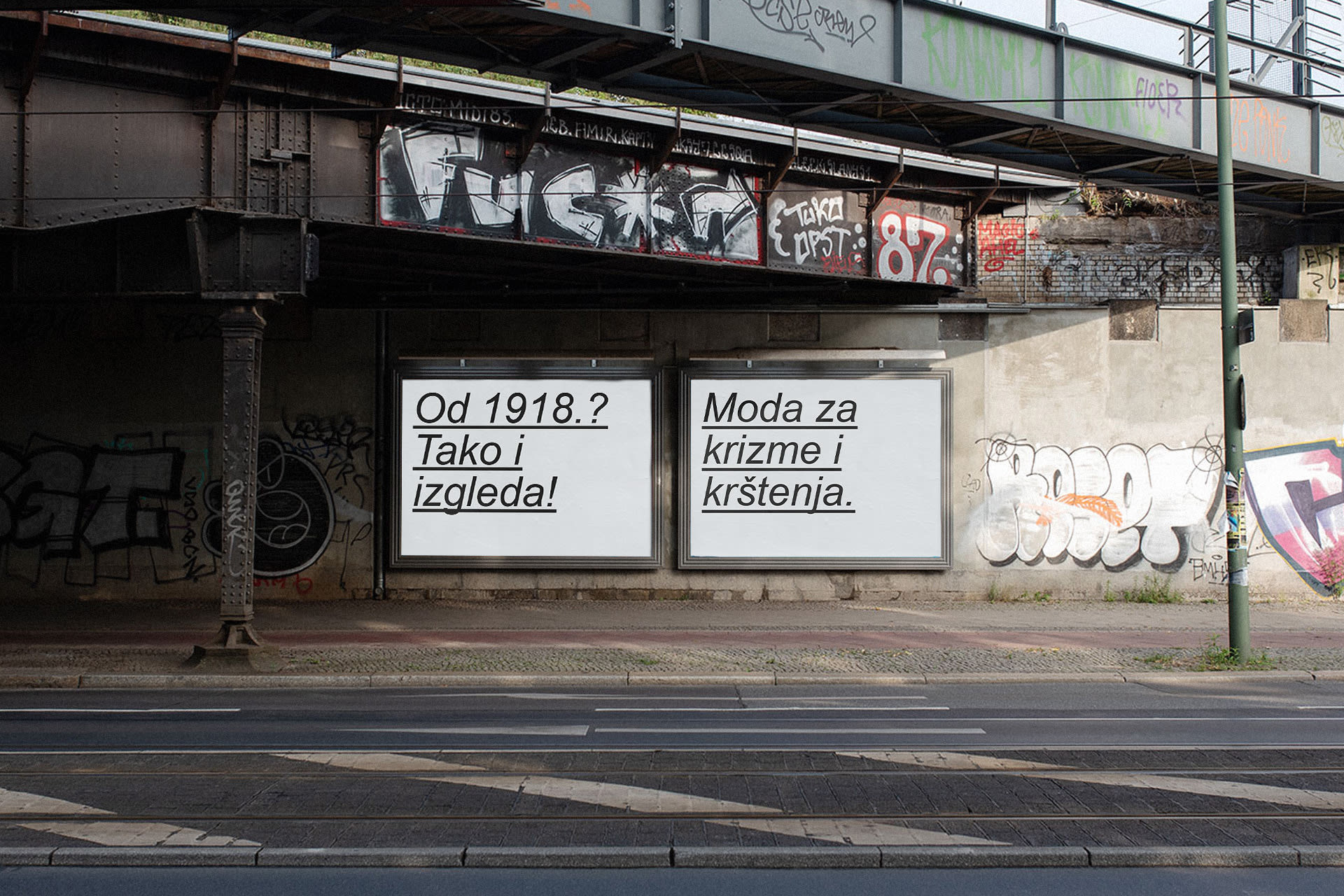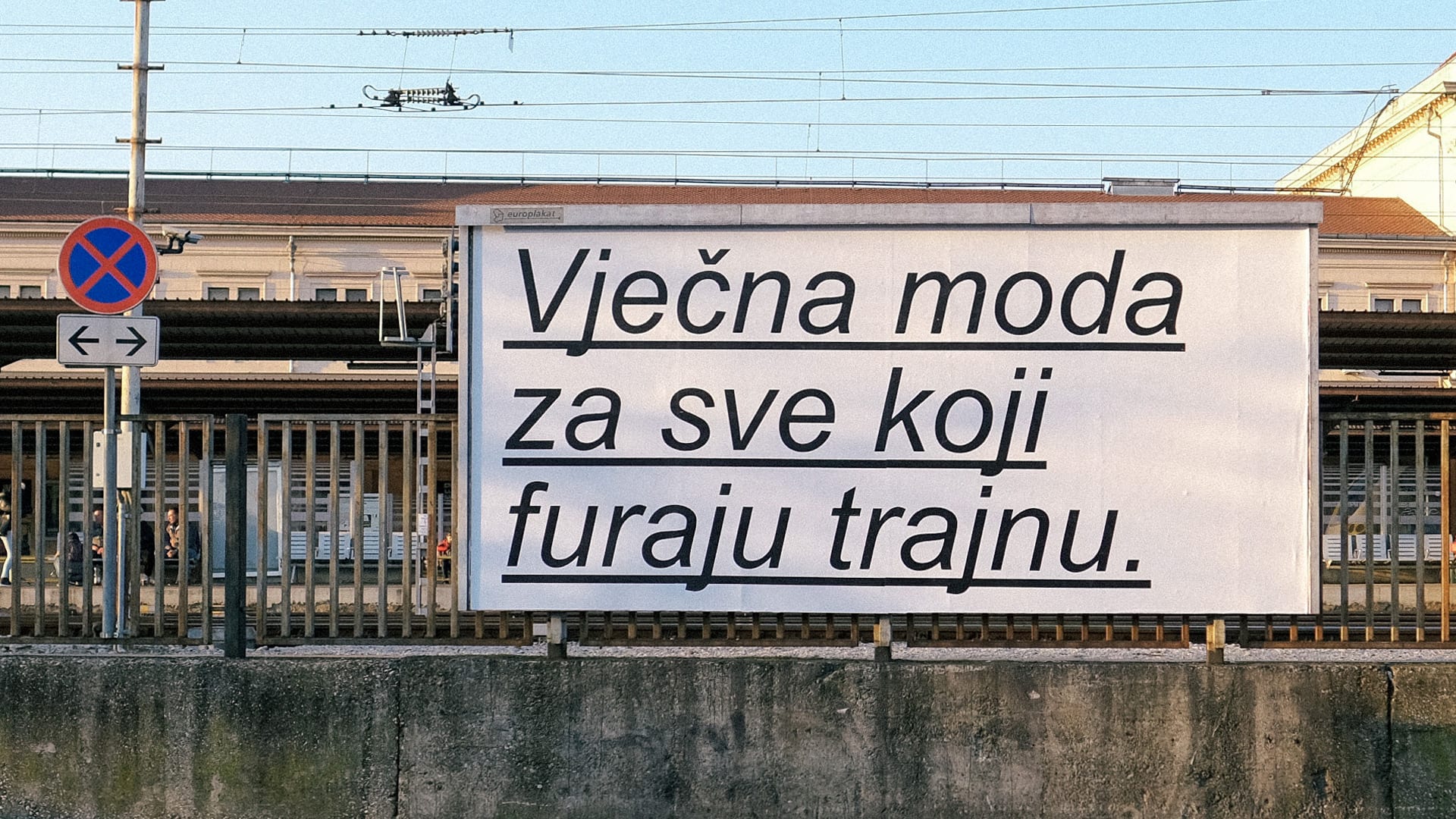 The campaign set off with teaser statements on billboards, inspired by interviewing the audience, that reflected the key issues with the brand's perception. In the reveal phase those statements were covered with visuals that revealed the new Varteks — photographs of models wearing statement pieces from the new collection as a self-confident response to the existing perception and an invitation to question that. Stylized frames in bold combinations deny the old and invite you to discover the new.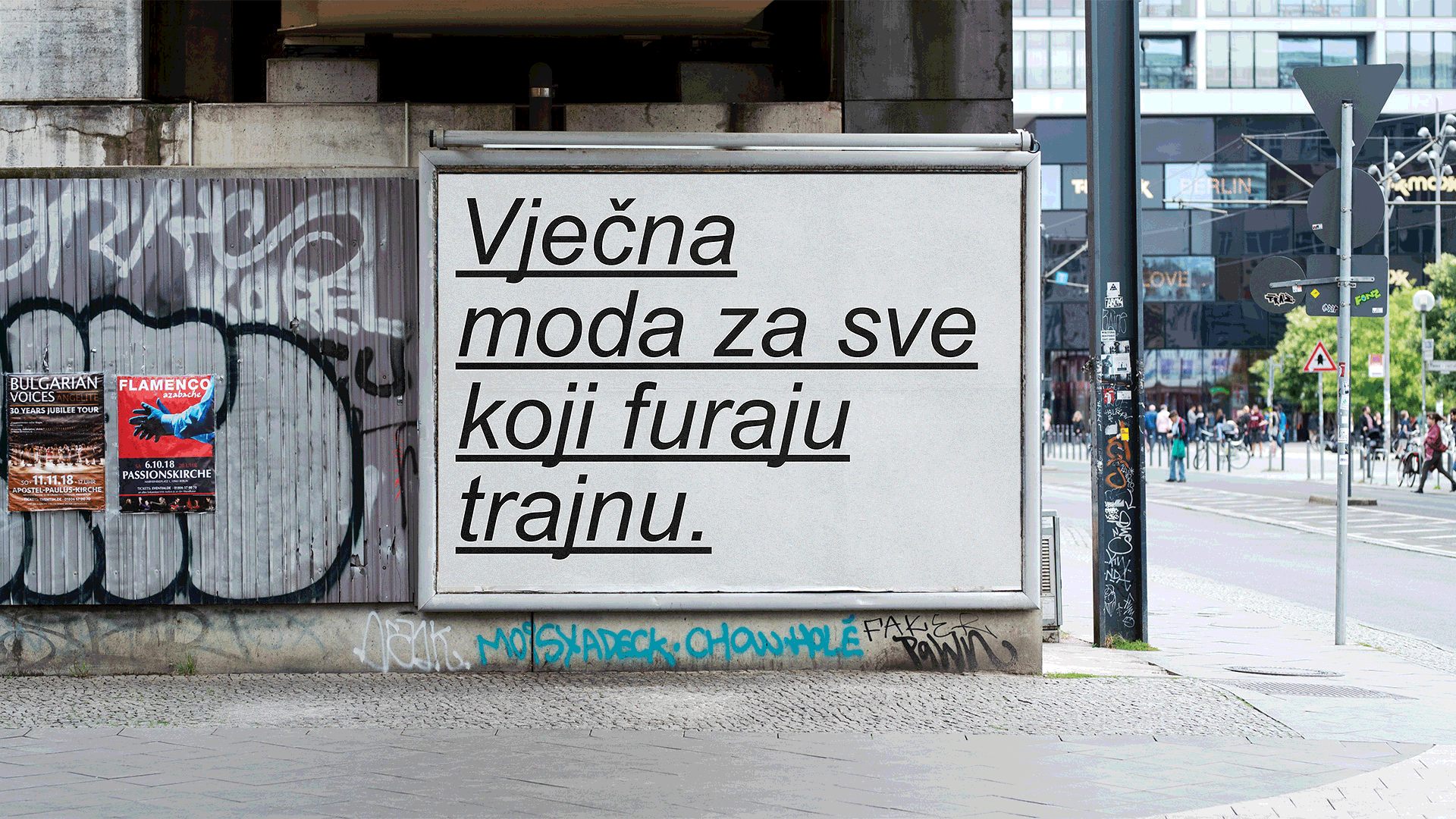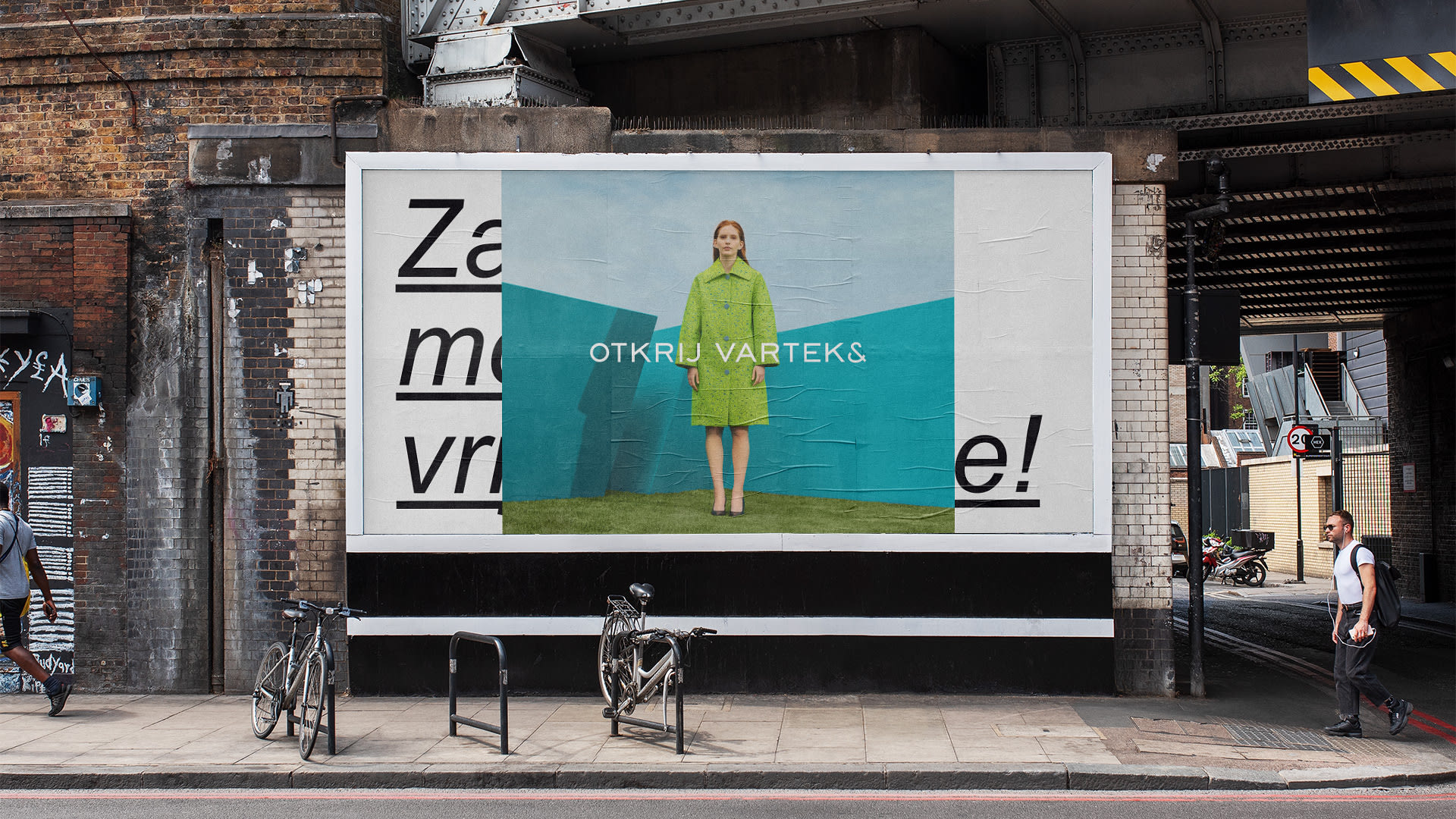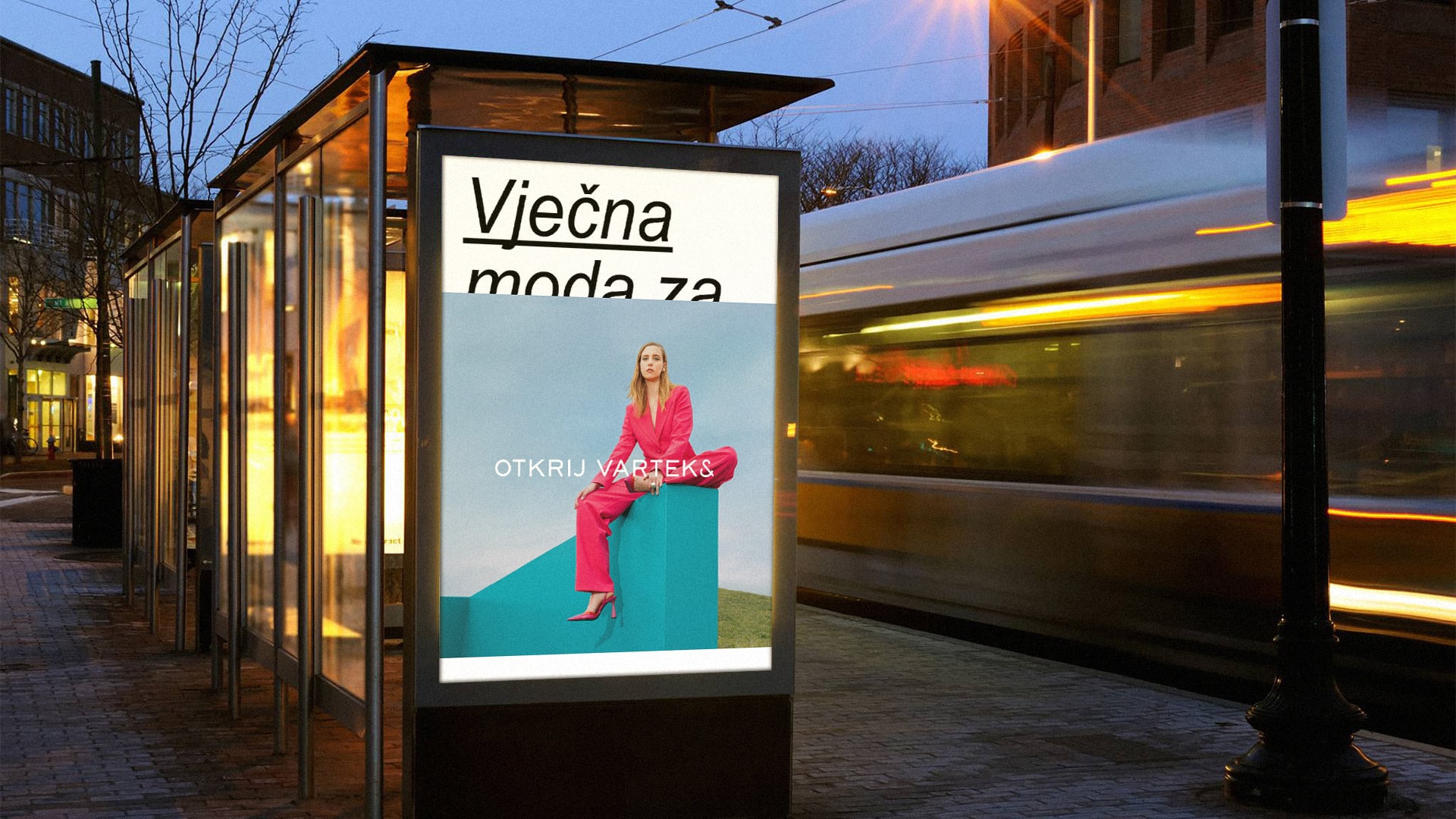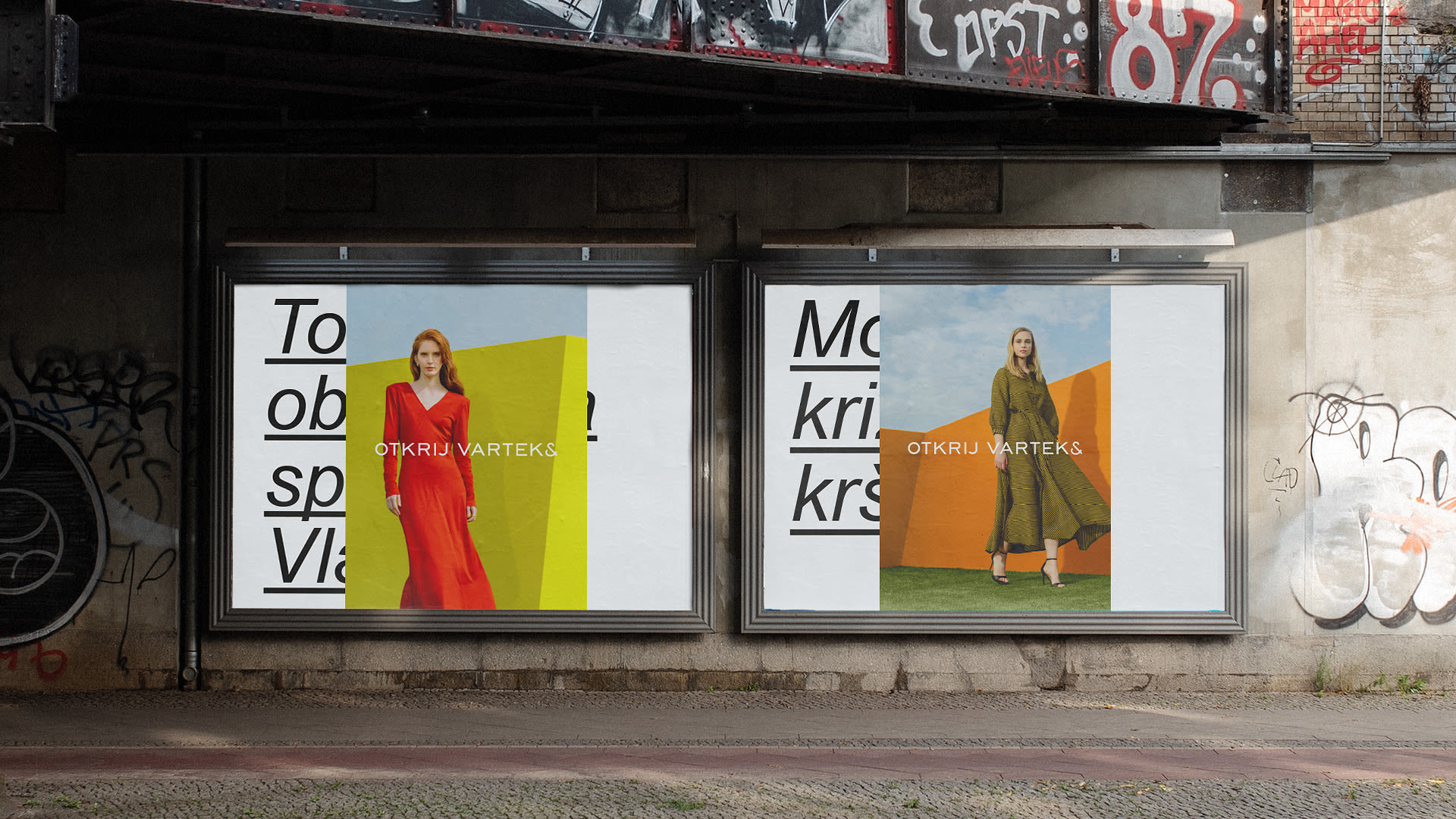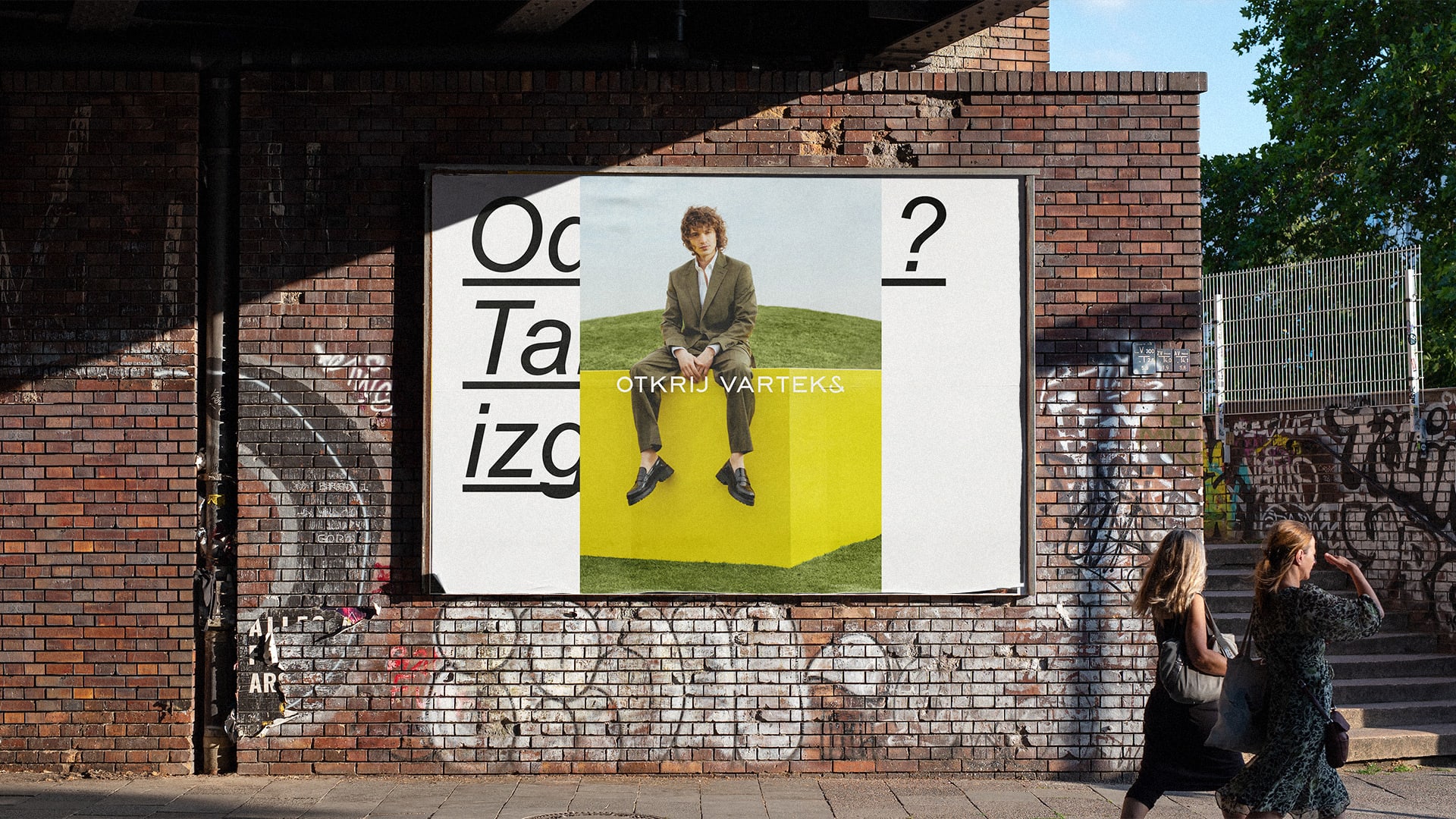 A change should never be visible just in the shop windows, it has to be systemic — a part of every element of the project. That's why we were happy to collaborate with the young and promising photographer Denis Butorac and honored that the videos included a song by our award-winning musician Dunja Ercegović — to really point out that something of world-class can come from Croatia as well. Just as with the clothing and the campaign, it's important to show that Varteks can be in the same conversation as brands with much larger budgets. Now we can finally support a local product, not just because it's local, but because it's good.
Now, discover the TVCs below and see you in the queue in front of the dressing rooms in Varteks stores.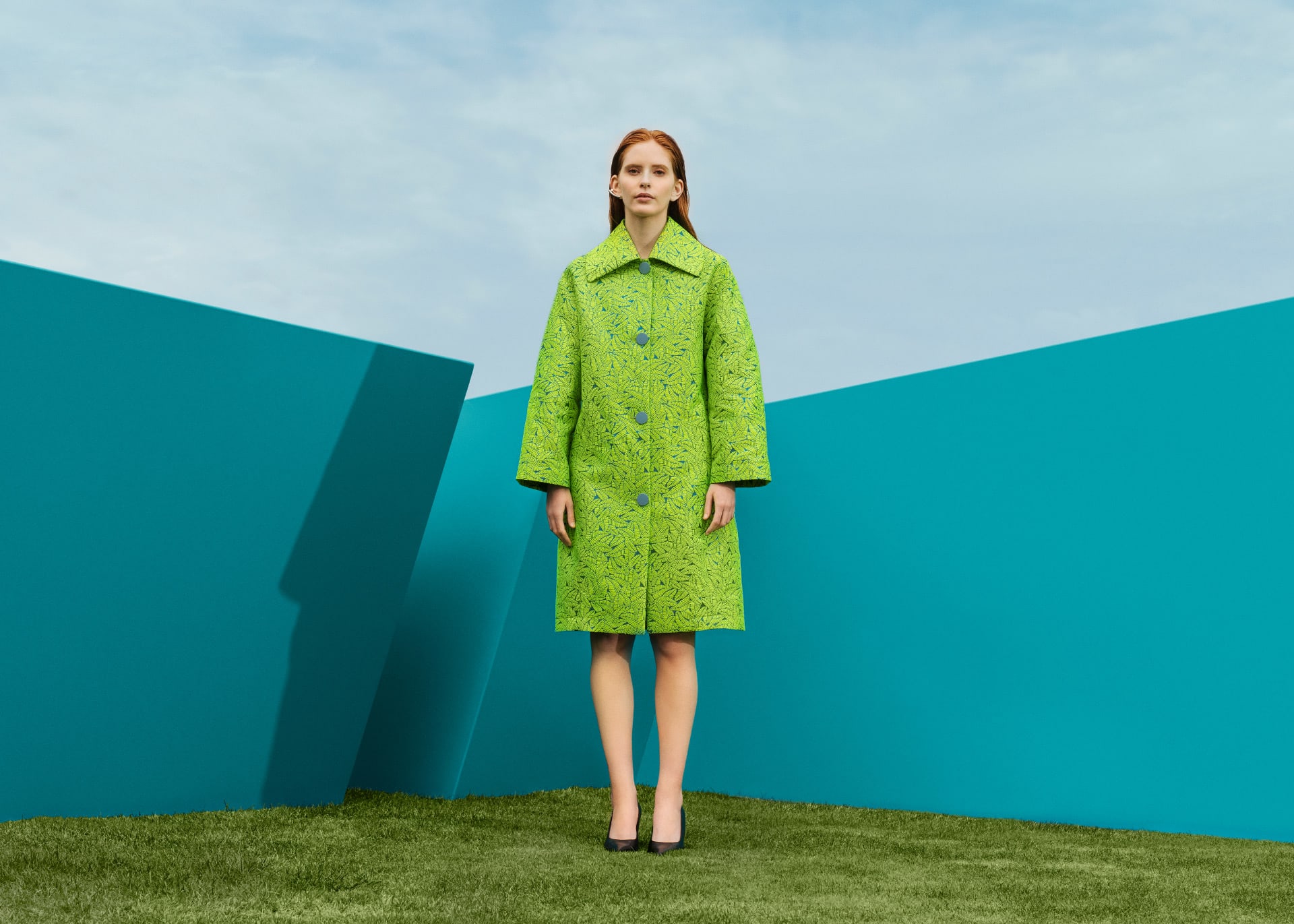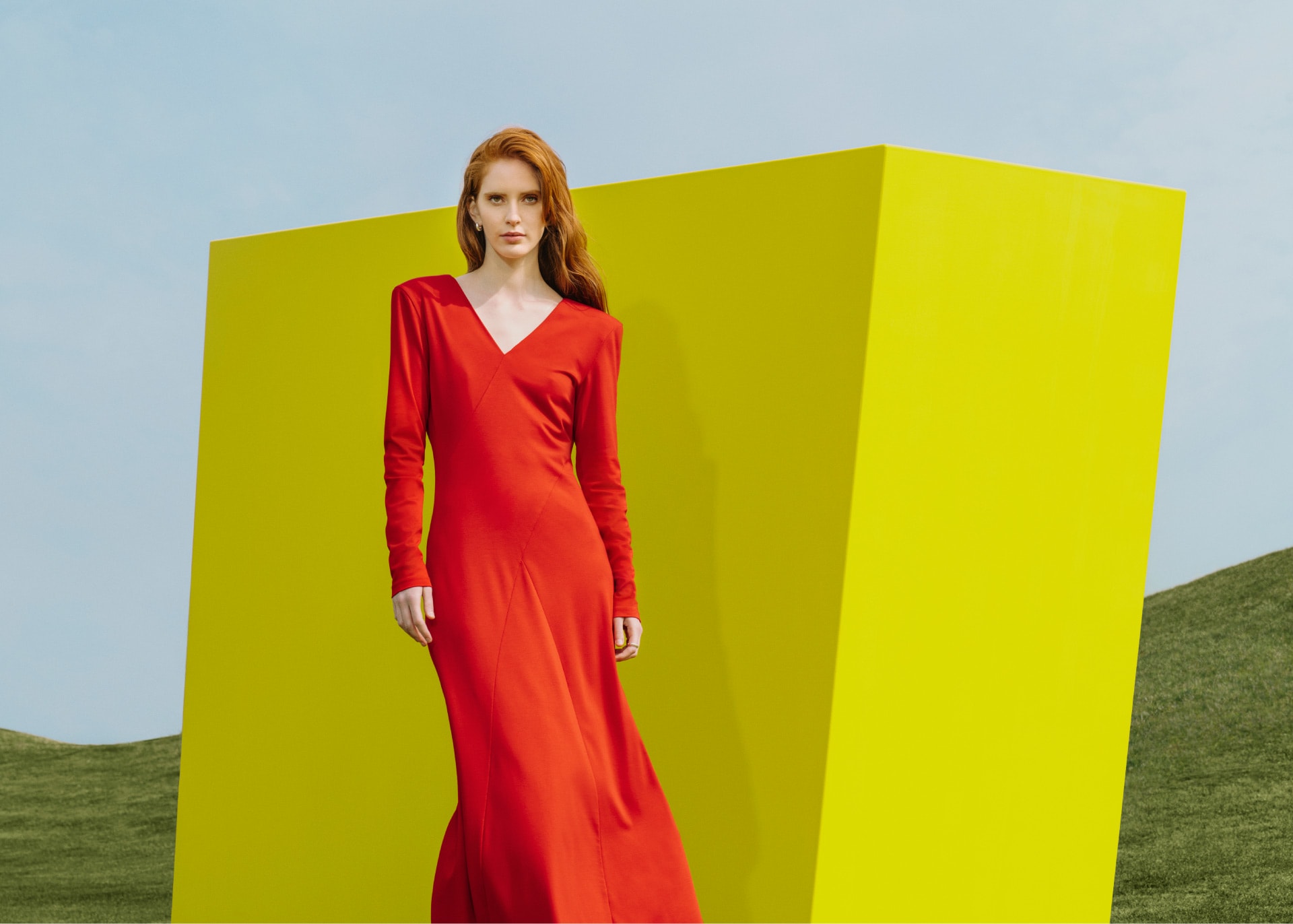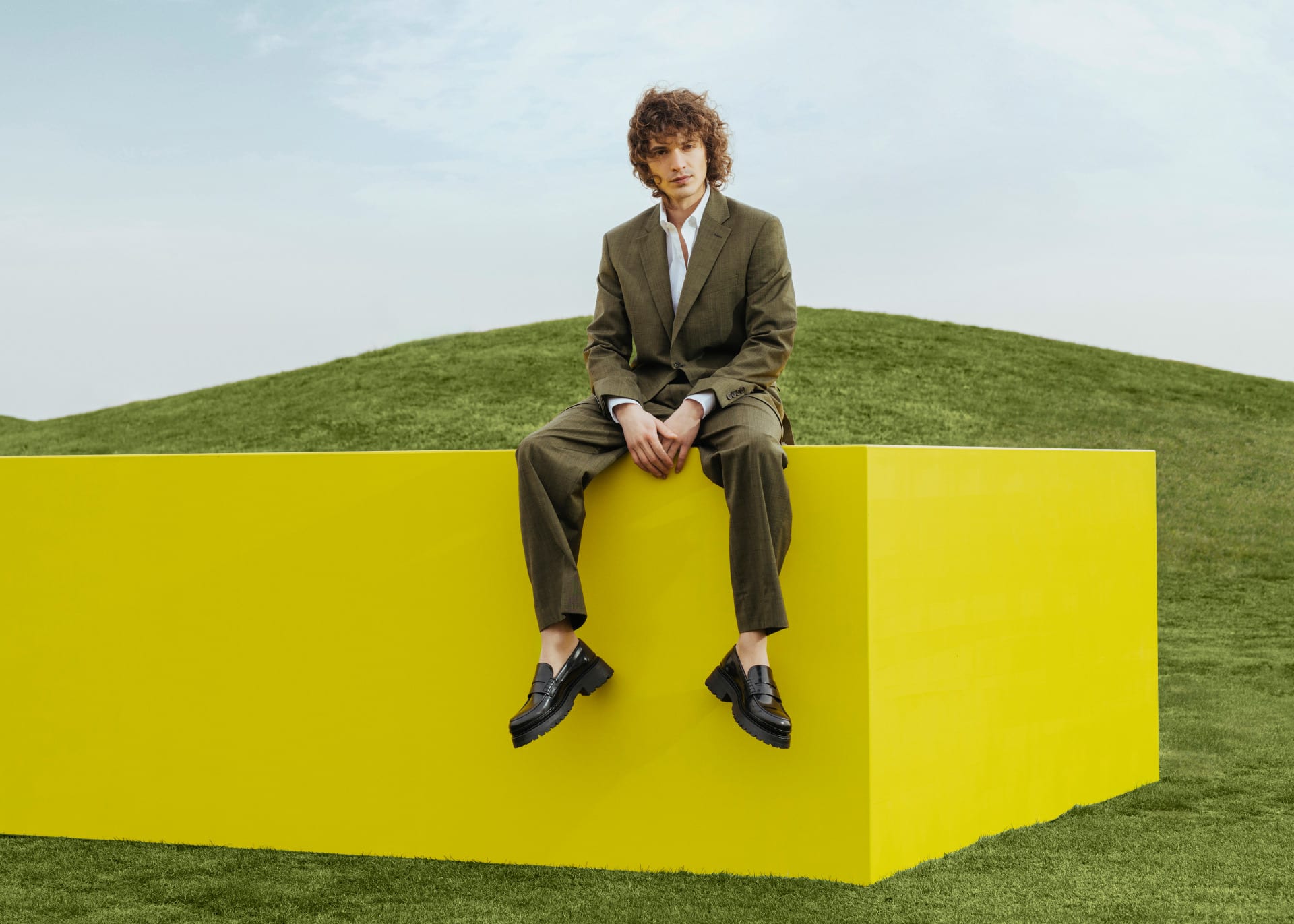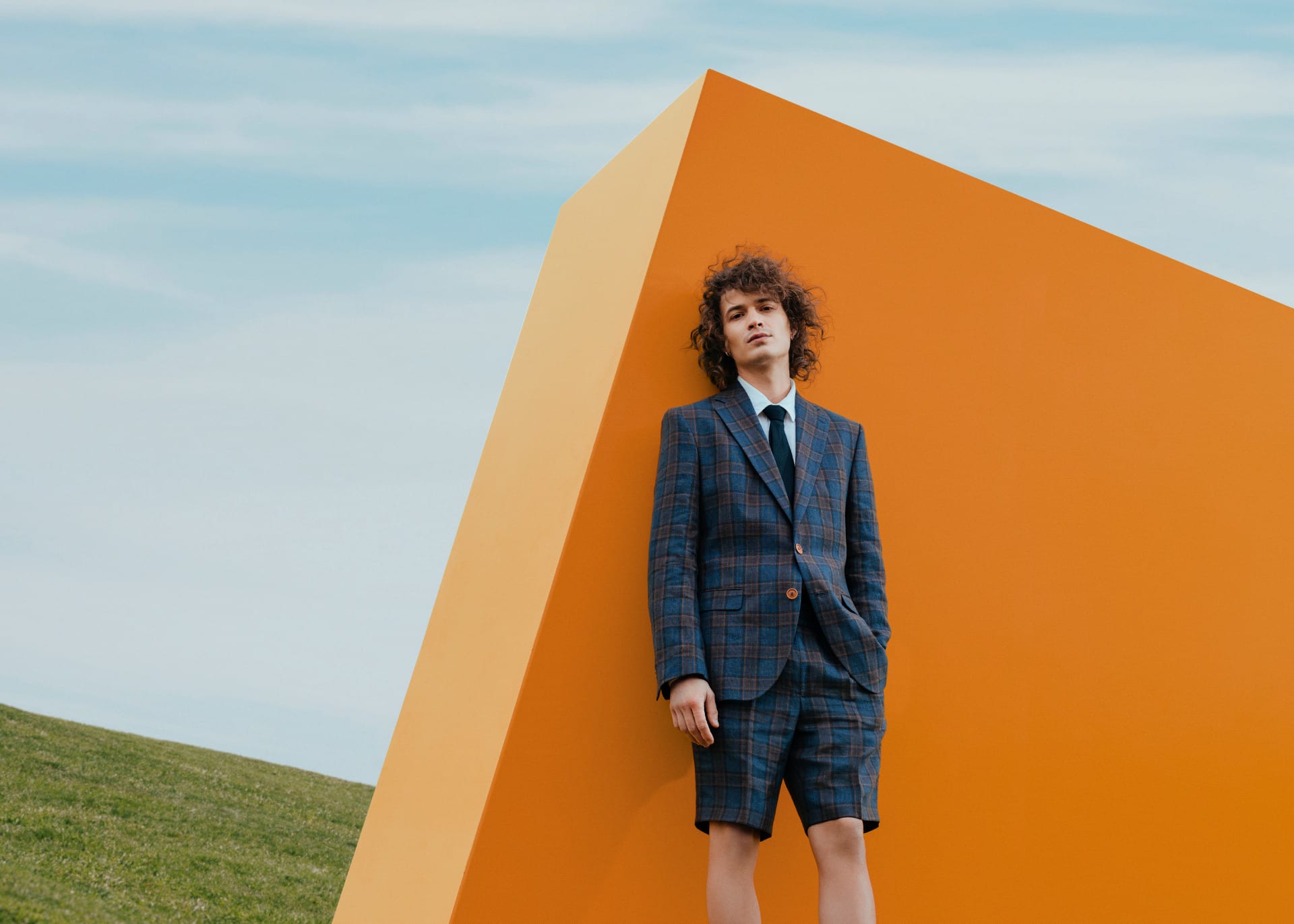 Credits
Señor
Vanja Blumenšajn ~ Very Creative Director | Danijela Maričević ~ Head of Account | Iva Kaligarić ~ Strategic Director | Jurica Ćorluka ~ Head of Creative | Lucija Drača ~ Copywriter | Mišel Kovačić ~ DTP | Andrej Filetin ~ Art Director (Filburg) | Mila Marina Burger ~ Brand Communicator (Filburg) | Joanna Pellizer ~ Graphic Designer (Filburg) | A big thanks to the creative geniuses from SH&T for their help.
Production
Filip Filković Philatz ~ Producer (More Magnets) | Renata Lučić ~ Producer (More Magnets) | Zlata Cetina Terzić ~ Producer (More Magnets) | Marta Radoš ~ Producer (More Magnets)
Photo & Video
Denis Butorac ~ Photographer | Ivan Stojiljković ~ Director | Lazar Bogdanović ~ DOP | Stefan Rokvić ~ Editor | Iva Rodić ~ Set Designer | Bad Daughter ~ Musician
Beauty
Milena Mršić ~ Hair Stylist (Glamour) | Simona Antonović ~ Make-up Artist | Ana Nikačević ~ Stylist
Varteks
Tomislav Babić ~ Chairman of the Board | Martina Vrdoljak Ranilović ~ Creative Director | Robert Tolić ~ Designer | Mirjana Droptina ~ Executive Development Director | Karlo Stojčević ~ Consultant (Tvoj Domagoj)