Do consumers like surprises? When we're talking about telecommunication services, not really. They just want to surf without spending even a cent more than what they paid for. That's why HT created an option with which they can be sure that their money stays in their pockets.
VERY SIMPA OPTION
They ate my money. They took it off my account. They robbed me. When it comes to telecoms, we've all heard (and maybe uttered) one of these sentences at least once. This is especially true for users of prepaid options. Even when they use up all the gigs from their option, somehow, they continue to be charged for the service. Until now.
Playing with my money is like playing with my emotions. — every prepaid user ever
In order to enable its prepaid users to fully control their expenses, HT created eSimpa. It's the only 100% digital option with which they surf without unexpected costs. After they use up the gigs or their option expires, a data cut happens. And so that the users don't go offline at any time, HT has also prepared a promo offer with which they get 3 days of unlimited internet every month.
A PENNY FOR YOUR THOUGHTS
Since the dawn of time, people have had different nicknames for money. No matter how we call it, our money is only ours. We are here to spend it, not someone else. To clearly communicate that message, HT decided to explore what names for money exist. What the campaign protagonists answered, find out below.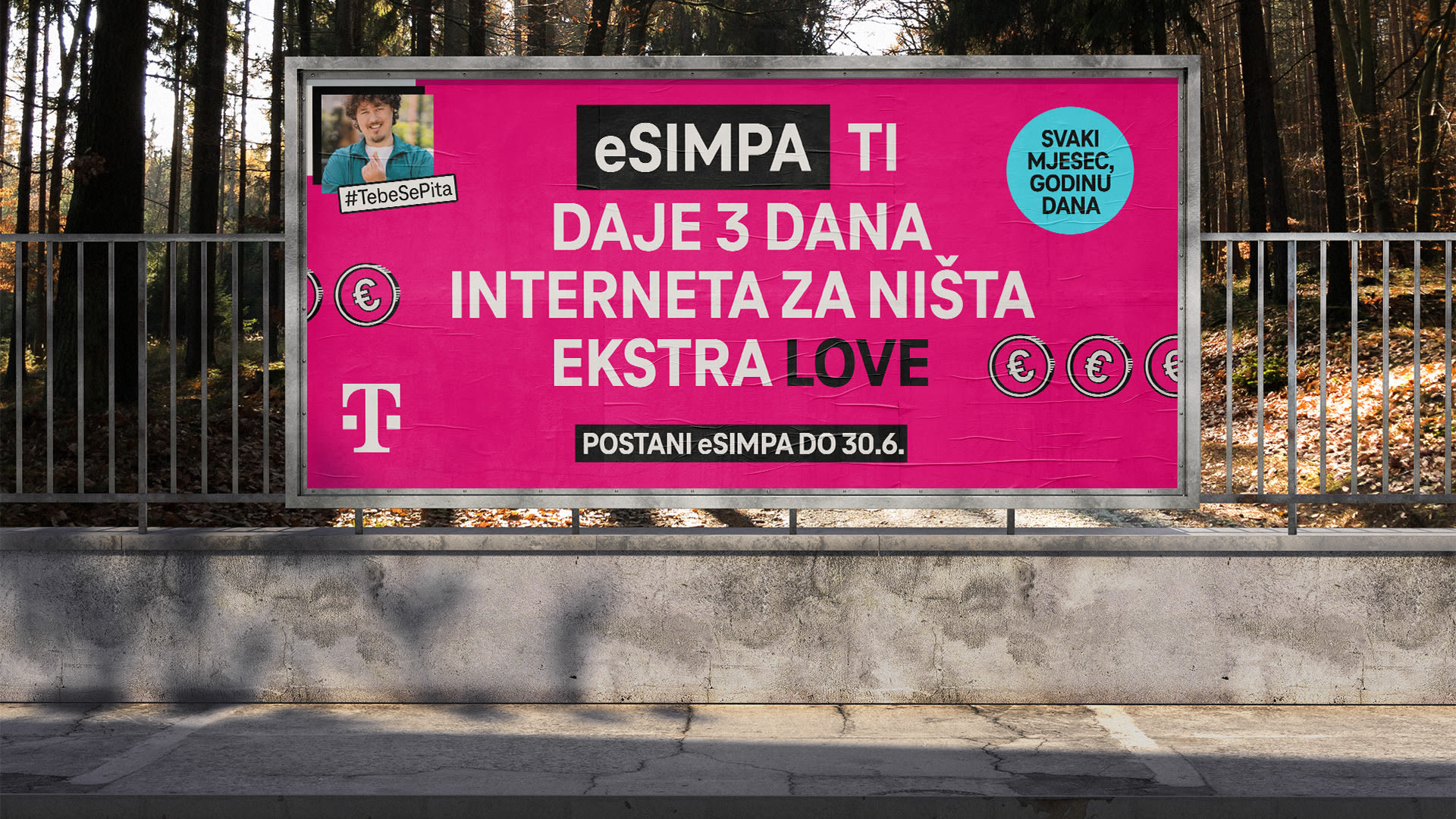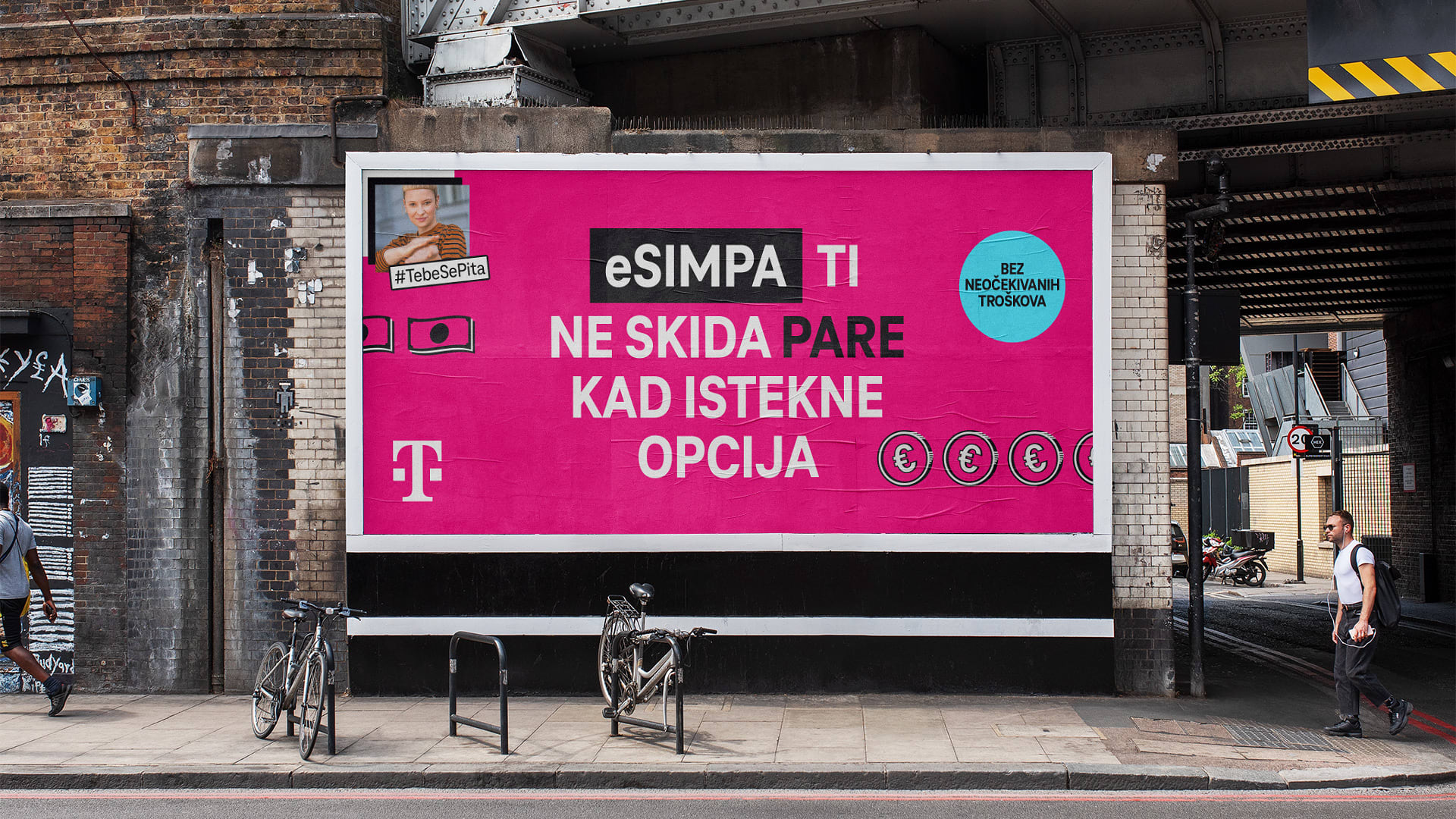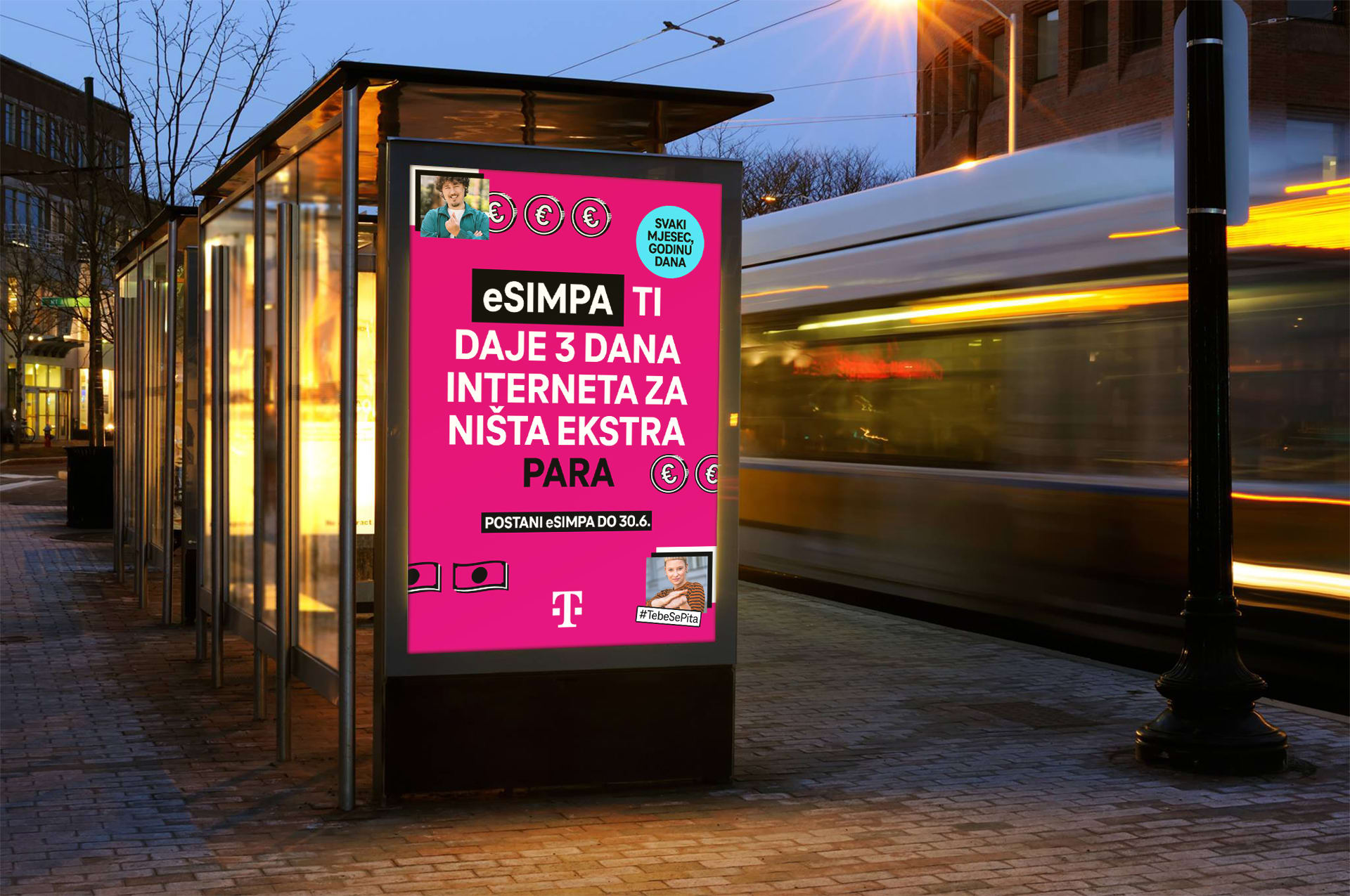 Credits
Señor
Iva Kaligarić ~ Strategic Director | Anja Mihaljević ~ Senior Account Executive | Jurica Ćorluka ~ Head of Creative, Copywriter | Mario Štrok ~ Junior Copywriter | Tomislav Fabijanić ~ Head of Design | Mišel Kovačić ~ Designer
Hrvatski Telekom
Branka Bajt ~ Director of Brand Sector | Javorka Jovančević ~ Head of Communications Management Section | Martina Riplin ~ Marketing Communications Expert | Martina Kunić ~ Trade Marketing Expert | Ines Palić ~ Digital Marketing Expert | Tihana Sedlar ~ HT Group Social Media Coordinator | Diego Perez Tenessa De Block ~ Director of Mobile Proposition Department | Tomislav Obadić ~ Strategic Group Leader | Laura Meštrić ~ Proposition Management Expert
Associates
Rino Barbir ~ Director | Tomislav Sutlar ~ Director of Photography | Marko Ferković ~ Video Editor | Tina Fras ~ Producer | Marina Jurišić ~ Producer | Marin Balaić ~ Animator | Damir Žižić ~ Photographer | Dubravko Robić ~ Sound