Does it ever cross your mind that you might be super-talented in some sport but never gave it a shot? By now you could have won a bunch of Olympic medals in canoeing or cross-country skiing. You could've received a ten-minute ovation at the main city square from people all around the country. We'll never know - because you haven't tried.
TWO LEFT FEET
Throughout the history of humankind sport was synonymous with play and fun - and it used to be an activity for everyone. Today, it primarily stands for competitiveness, world-class results and making (pedagogically questionable) sacrifices since kindergarten. Shouldn't sport be fun and give children a sense of healthy physical activity? How to encourage kids to play sports, regardless of genetic predisposition or talent?
IT'S IMPORTANT TO TAKE PART
The Central State Office for Sport is responsible for the development of sport at all levels. If kids are discouraged from participating at an early stage, it's unquestionable that the number of those who end up at the pro level will decrease. Besides, sport also serves as a tool for socialisation and is a catalyst for children's psychophysical development.
That's why the Central State Office for Sport has launched an activity that will encourage the youngest ones to participate in sport activities. We came up with a name that's inspired by sports jargon, but also functions as a call to action for kids: "Get in the game" invites them to play sport, and at the same time implies that sport is fun and not just something that only the most talented ones take part in.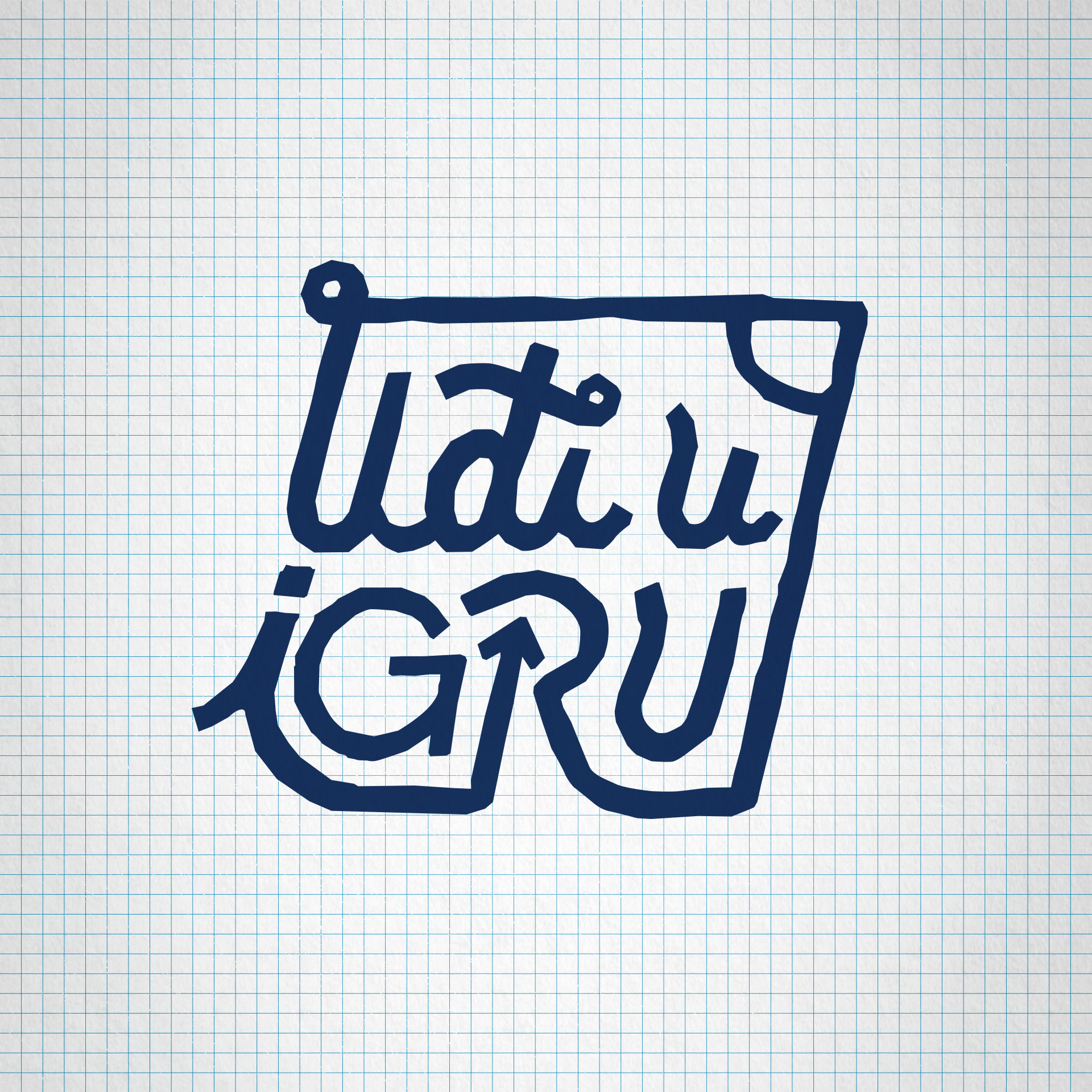 DRAWN TO THE PLAYGROUND
The history of communication between children and cartoon characters is a long and successful one. That's why, to connect with kids more efficiently, we've designed and illustrated two campaign mascots - Timi and Tomi. Through short, memorable and humorous messages, they motivate the youngest to take part, but they also show them the desirable behaviour and basic rules so that kids can get in the game right away.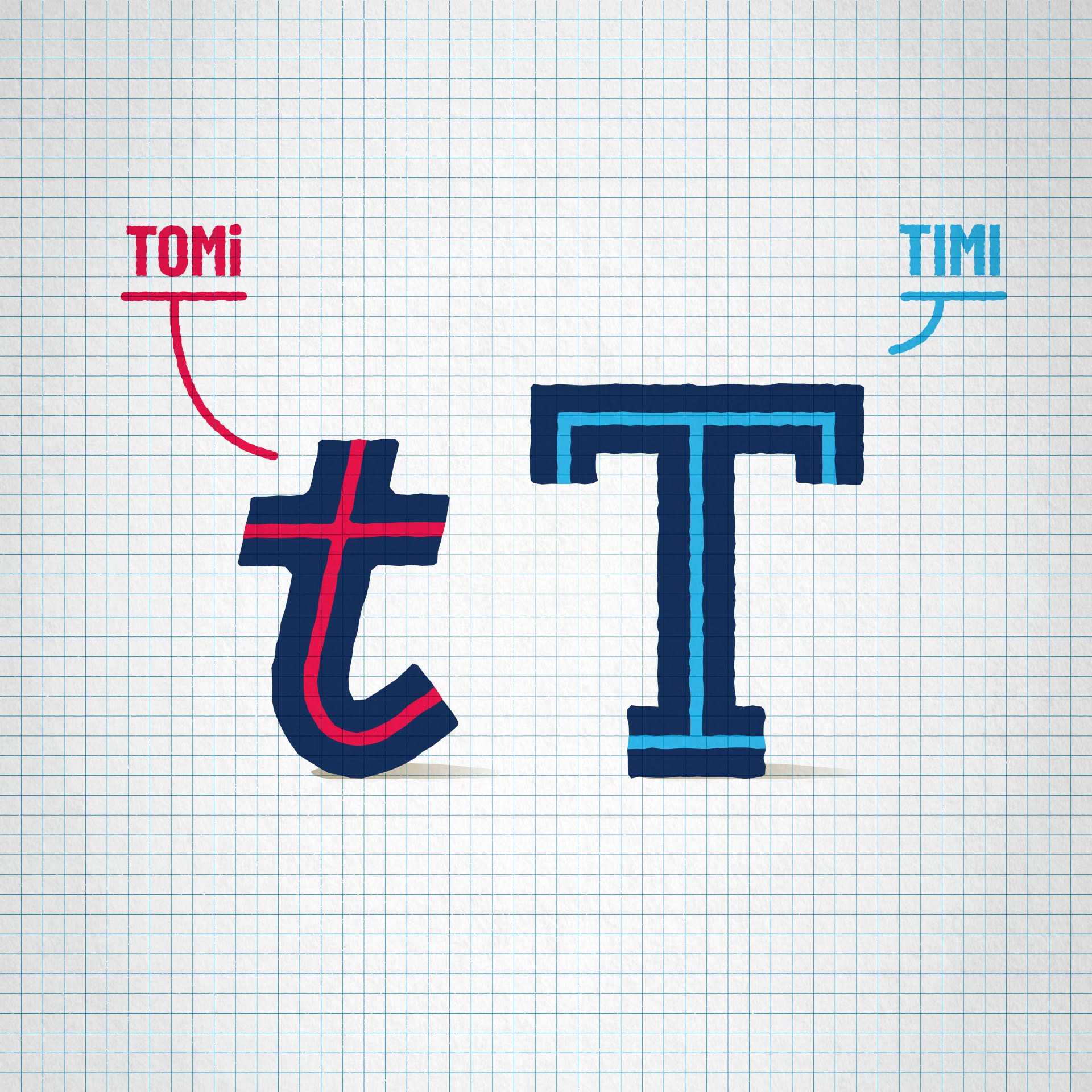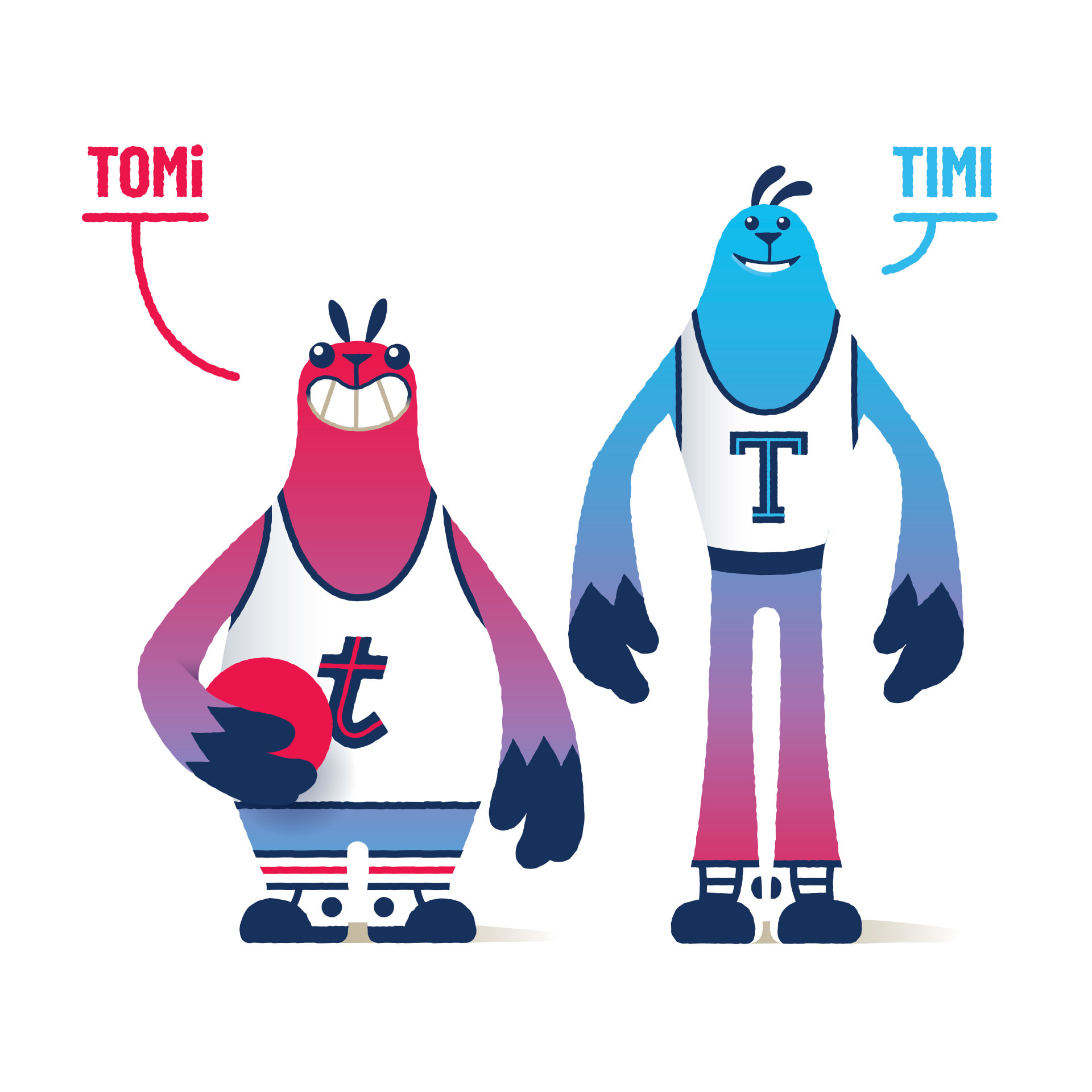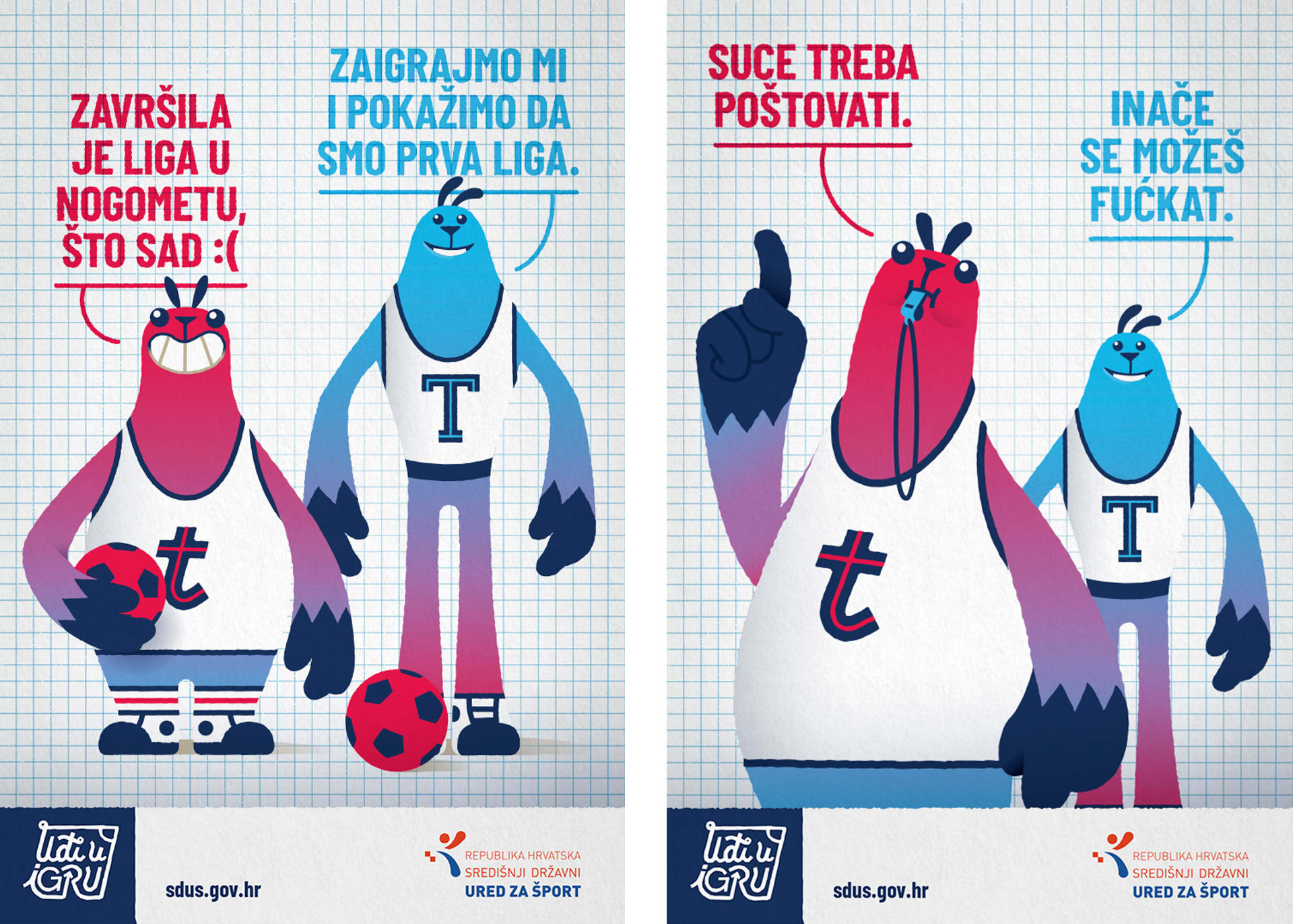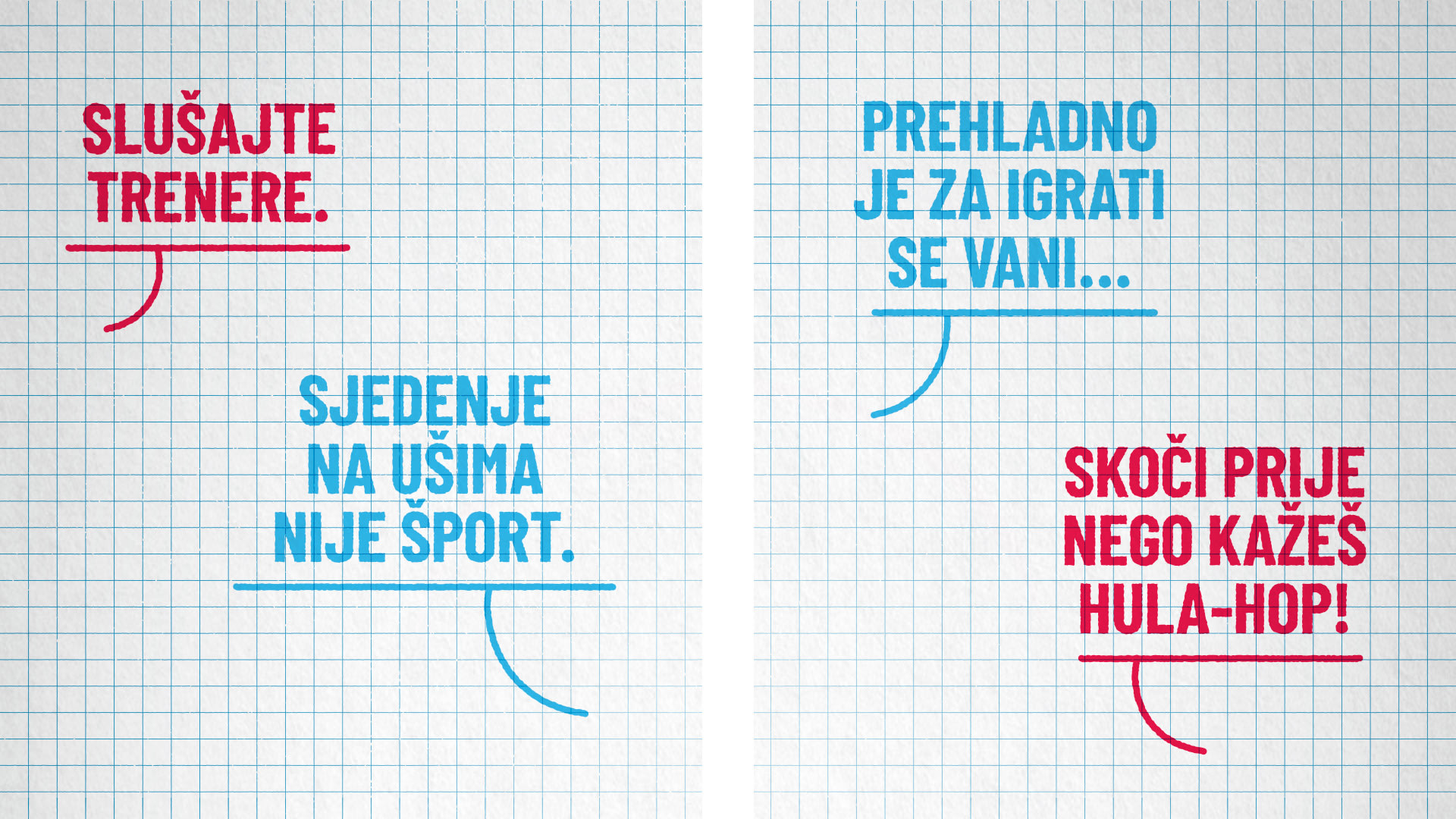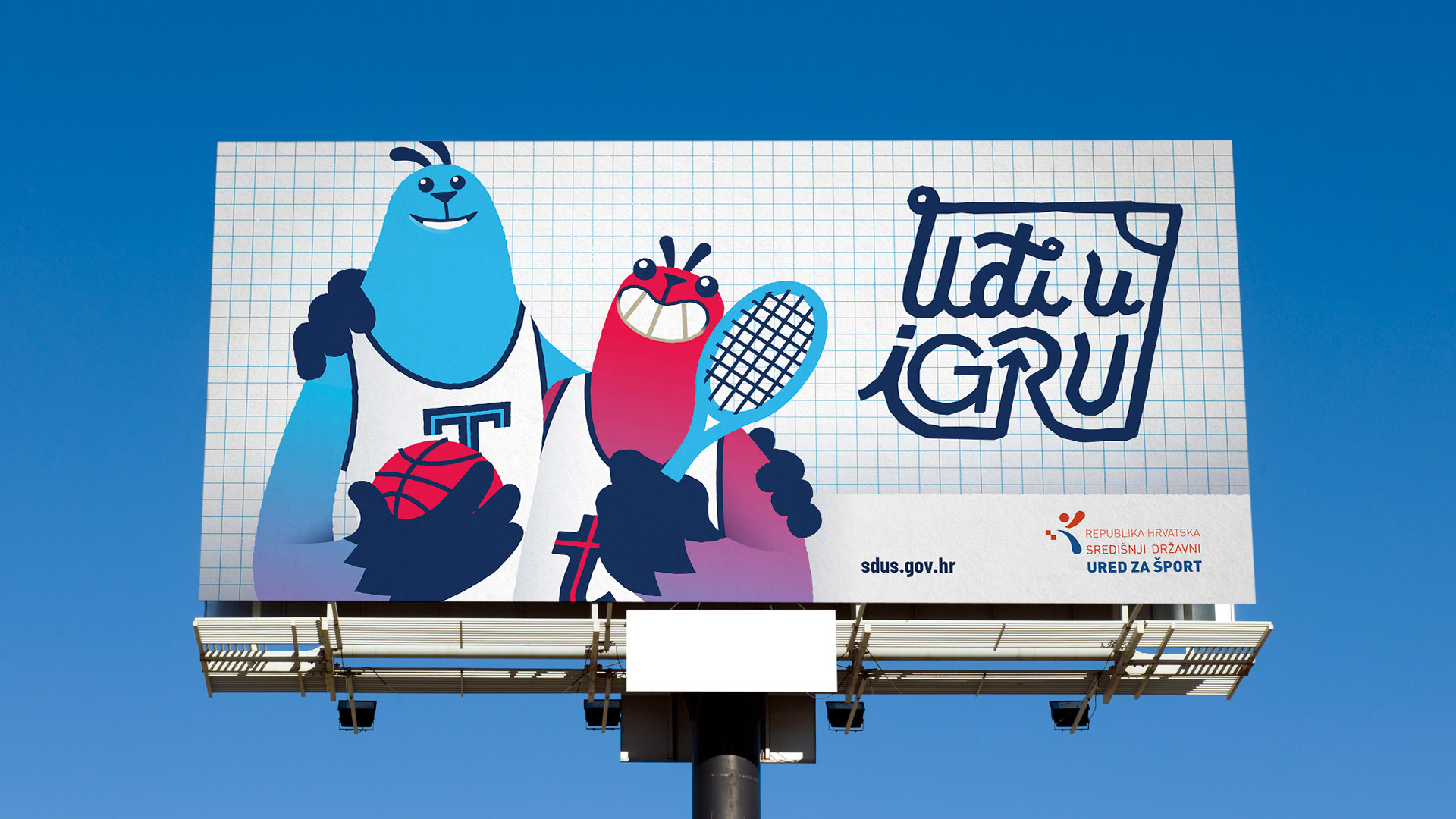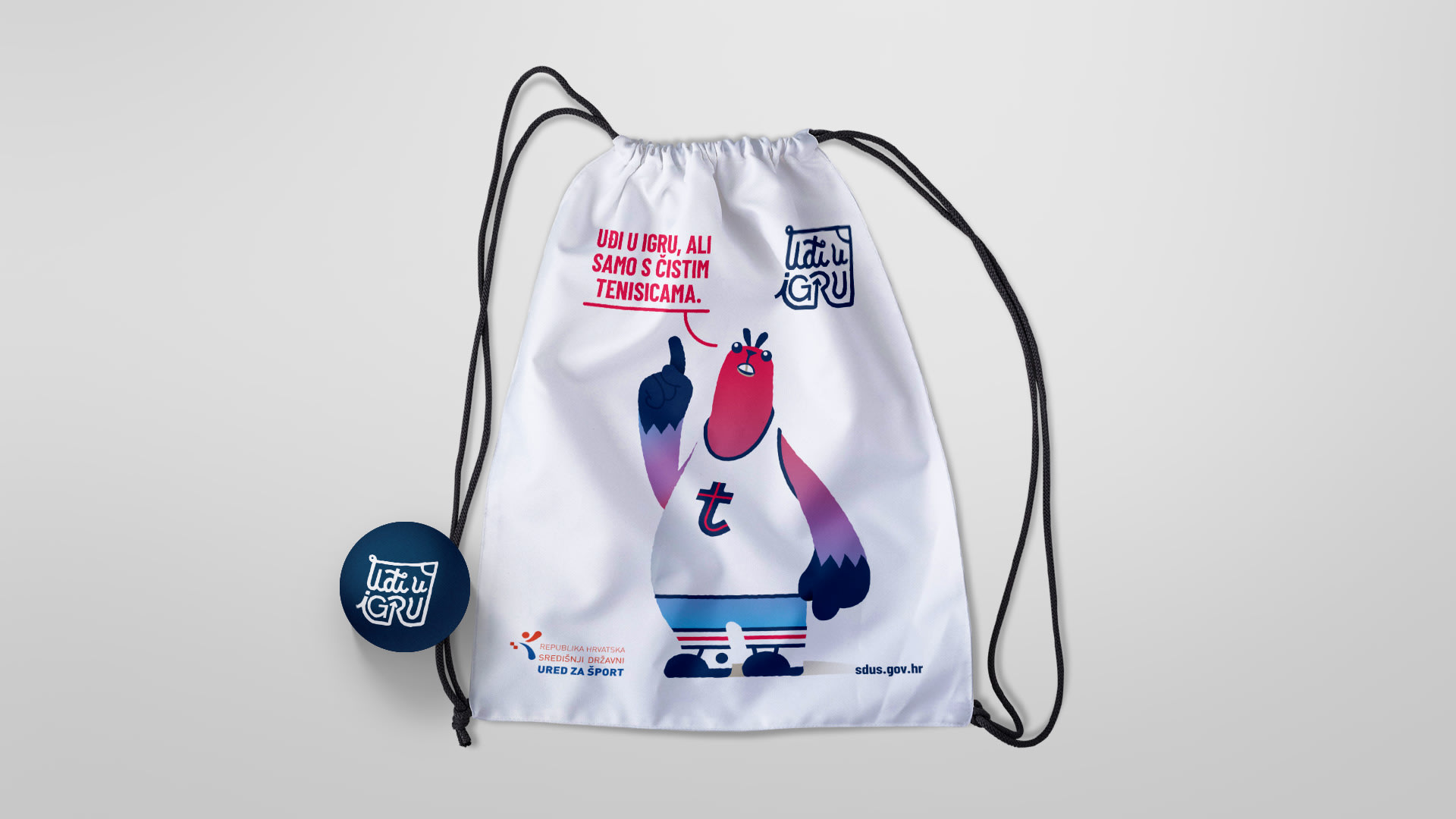 Credits
Señor
Jurica Ćorluka ~ Creative Director, Copywriter | Damir Mazinjanin ~ Art Director, Illustrator | Iva Kaligarić ~ Strategic Director
Associates
Anamarija Vuić ~ Psychologist (Hrabri telefon)
Središnji državni ured za šport
Martina Jeričević ~ Head of Sports Support Division | Jelena Kolar ~ Spokeswoman | Fadila Gracin ~ Local Sport and Professional Staff Service