Print and other "old" media has been replaced by the internet, and the amount of trust
 in these traditional media just transferred onto new ones. Can pixels on a screen be as
trustworthy as ink on paper? How to instill a healthy amount of skepticism towards the 
internet, a media whose checks and balances are basically non-existent?

WE DON'T NEED NO EDUCATION. OR DO WE?

Every day a large amount of people falls for one of the various internet scams, and
 the main reason is their naivety. Due to the demographic (older citizens) or an inadequate
 educational system (youth), most of the population is self-taught in navigating online space,
 which is why they naively accept things at face value, and thus become the 
perfect target for more or less sophisticated methods of scamming. How do we warn them?

DO WE HAVE TO PAINT YOU A PICTURE?

We've found the solution in an idea about Croatian naive art - about people who become 
victims of malicious internet scammers. Apart from depicting their risky behaviours we wanted 
to additionally underline naivety as the main source of problems, which was done through an
 homage to Croatian naive art; a renowned movement from the 20th century which became such a perfect source of inspiration for the art direction and visual setting of the campaign.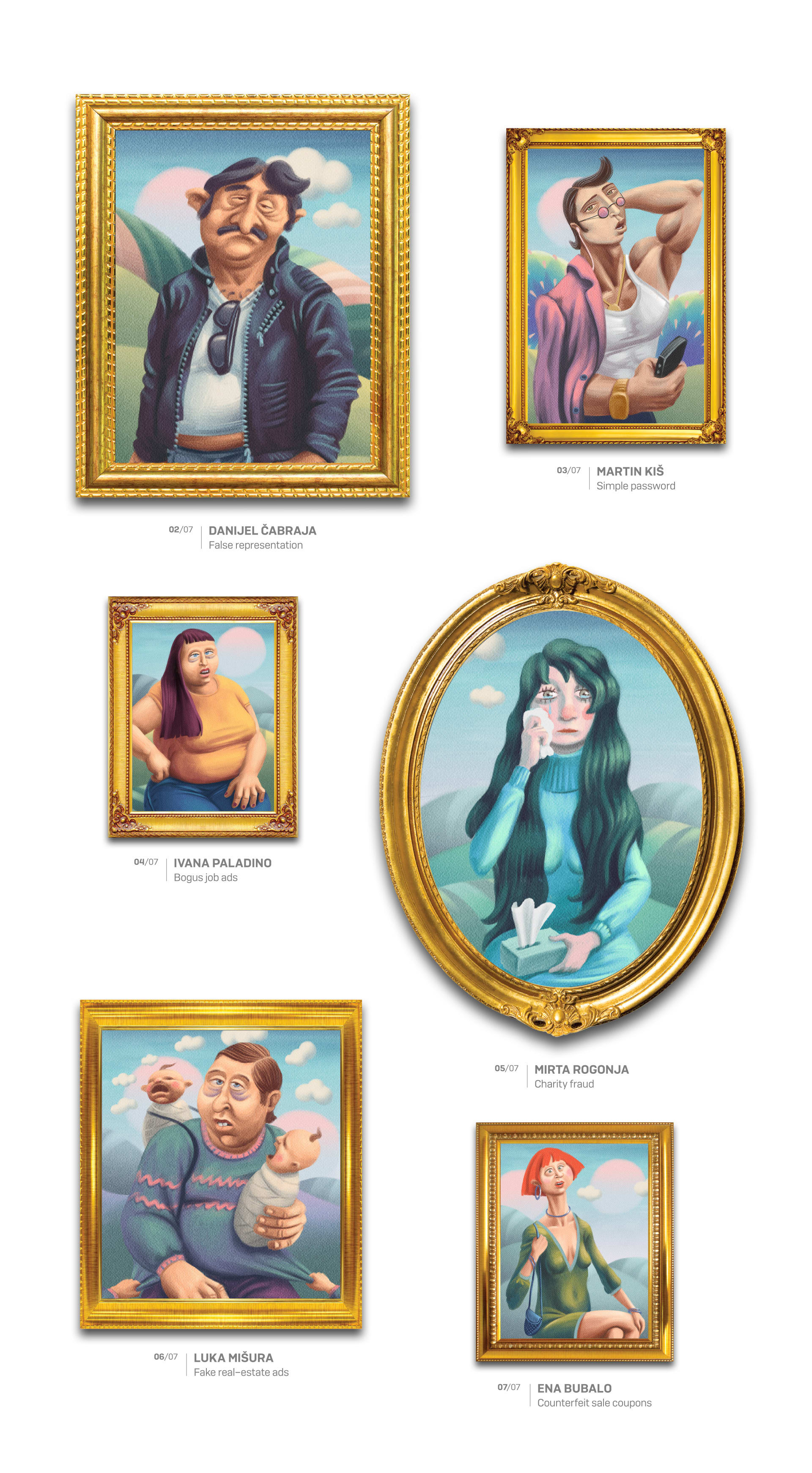 After getting their portraits done, the great Croatian naives starred in a series of TV ads in which we acquainted the public with their unfortunate stories so as to warn them not to make the same naive mistakes.
24 FRAMES PER... 3 MONTHS

The visuals and TV commercials were a process over the course of a couple of months, during which the illustrator in the style of naive drew the frames picture by picture, which
 the animators then put together into an actual little animated film.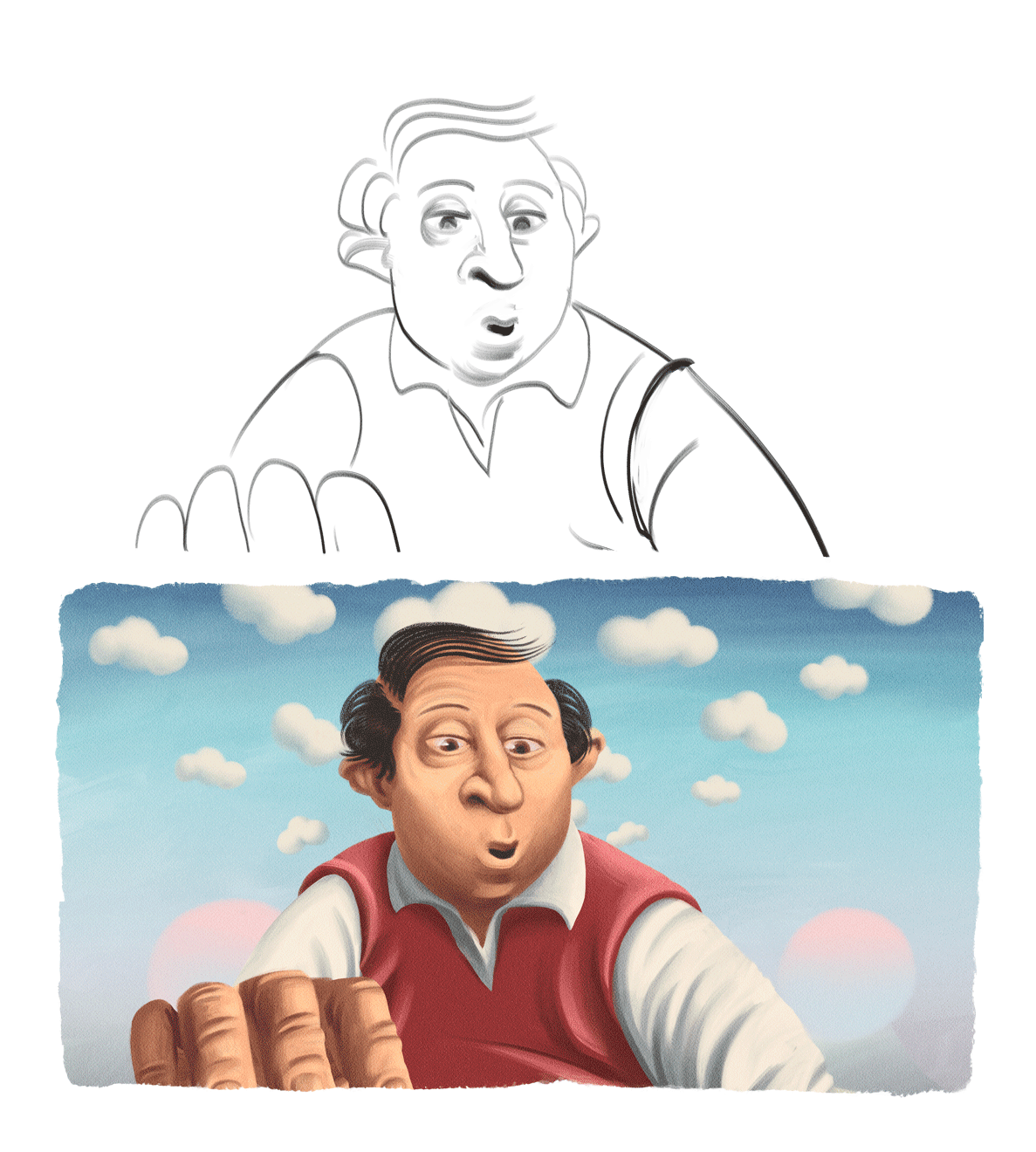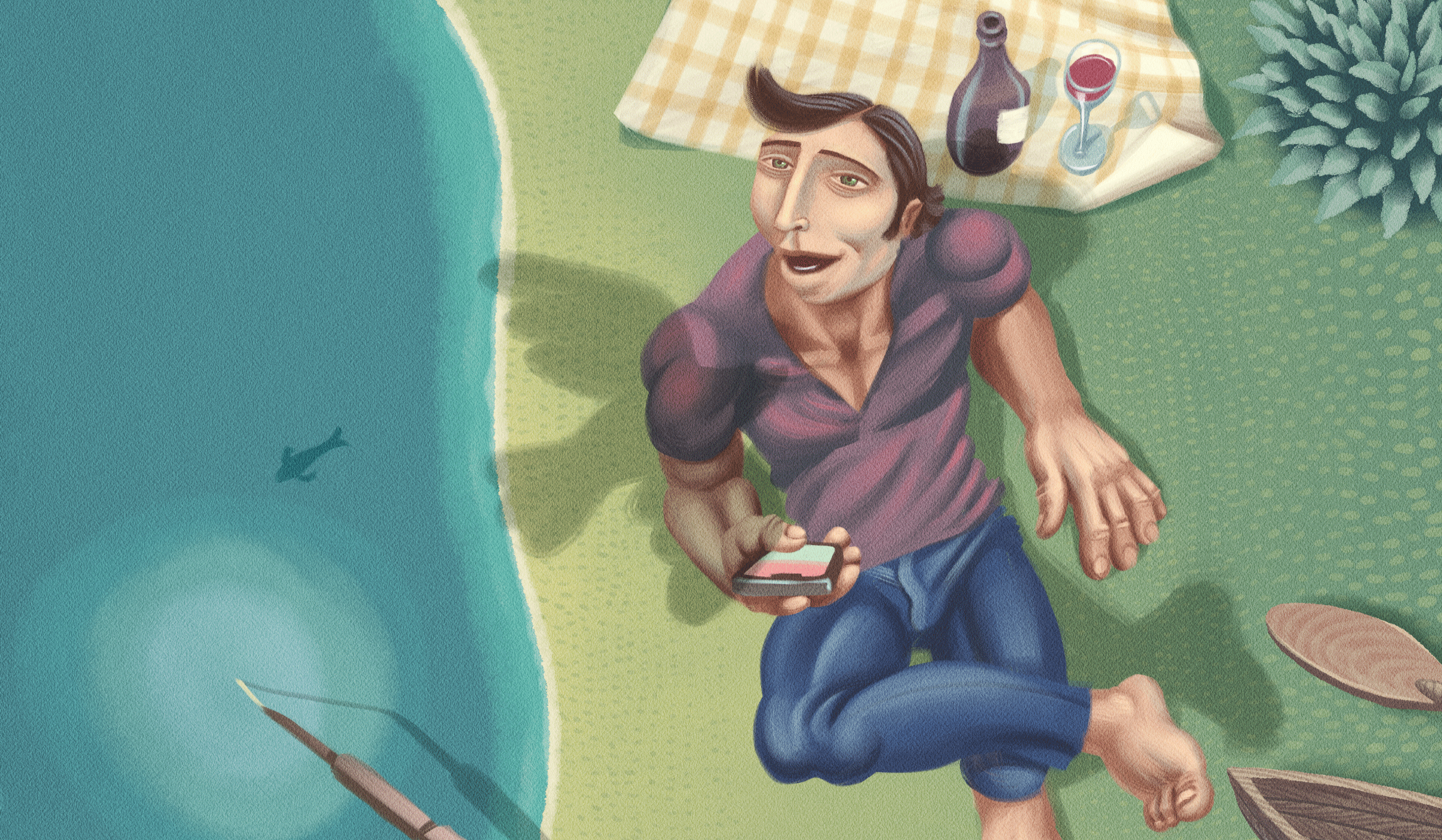 101 MILLION VIEWS IN THE FIRST 24 HOURS
Don't be naive to believe everything you read online (except if it was from Señor). Here are slightly more realistic but still great results: the number of reported incidents has increased by 60% compared to the same interval last year (which means that users recognize CERT.hr as a relevant institution for online security), while activities on CERT social networks increased by 260% during the campaign. Obviously we are becoming less and less naive.
Credits
SEÑOR
Vanja Blumenšajn ~ Very Creative Director, Copywriter | Jurica Ćorluka ~ Creative Director, Copywriter | Damir Mazinjanin ~ Art Director, Designer | Alen Lipuš ~ Art Director, Designer | Miro Čavar ~ UX/UI Designer | Mišel Kovačić ~ Designer | Danijela Maričević ~ Account Director | Anamarija Vuić ~ Account Executive Junior | Iva Kaligarić ~ Strategic Director
Associates
Vedran Klemens ~ Illustrator | Marin Balaić ~ Animator | Chris Correia ~ Animator | Dubravko Robić ~ Composer | Ladislav Župančić ~ Fullstack developer
CARNET
Marina Dimić Vugec ~ Computer Systems Specialist, Department of National CERT | Svan Hlača ~ Senior Technician, Department of National CERT | Ana Smoljo ~ Head of Communications Office | Nino Ćosić ~ Marketing Coordinator | Goran Škvarč ~ Coordinator of International Cooperation