Research has shown that almost 70 % of employed people open their business mail after working hours (not by choice). So why be surprised by existence of phenomena such as quiet quitting or great resignation?
WHAT IS SMALL, MOSTLY GREEN AND HAS 104 PIECES?
The work-life balance of our employees is very important to us. A rested person makes better decisions, is more creative, happier and more productive in the long run. We wish the same for our clients and associates to whom we sent holiday gifts this year.
Usually, the point of these kind of gifts is for your clients to remember you during the holidays - but this year, that's exactly what we didn't want. In order to reduce the chance that they will remember Señor during the time when they need to rest and thus think about work, we sent everyone an anonymous greeting card that also came with an anonymous, very puzzling gift.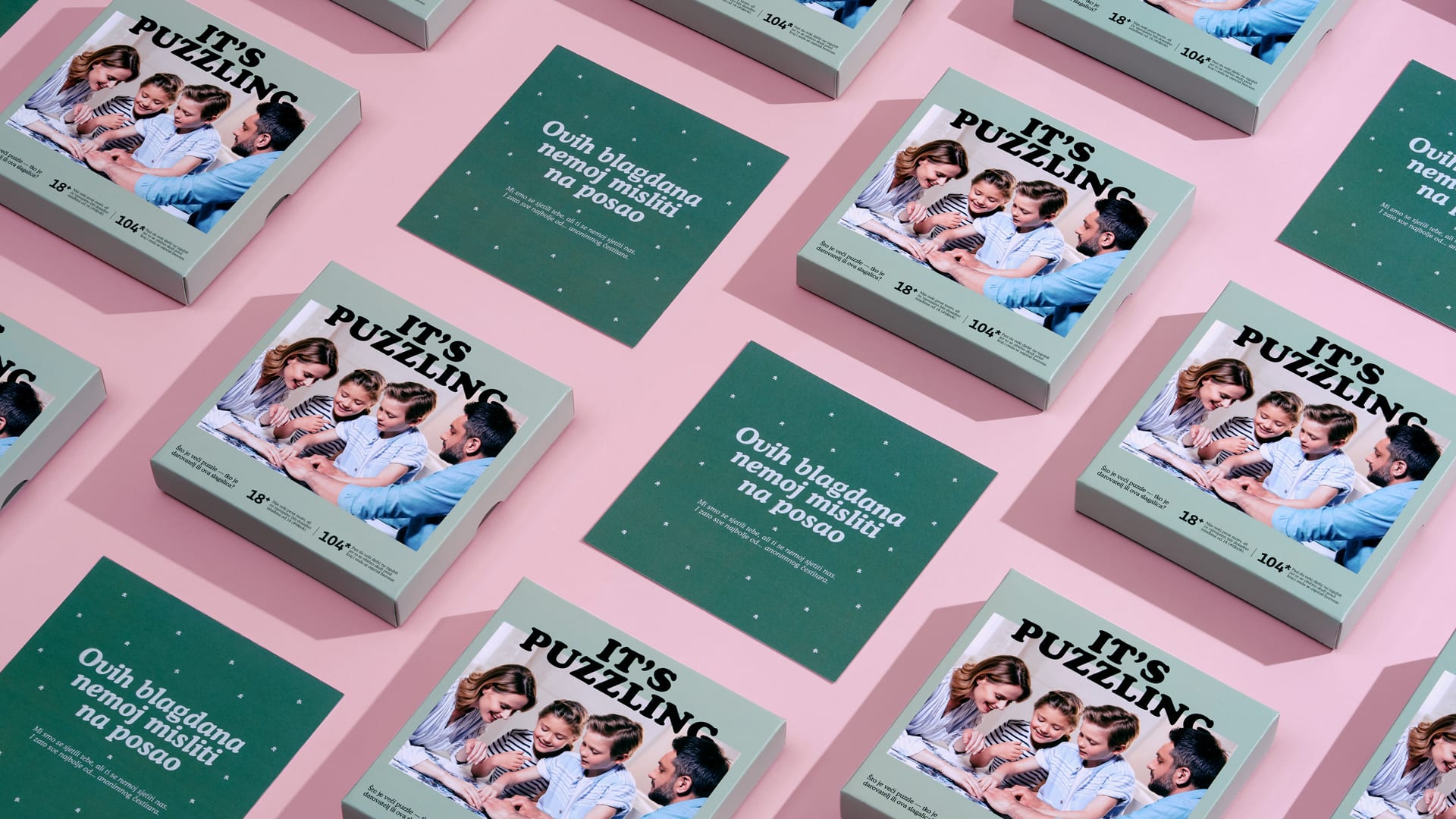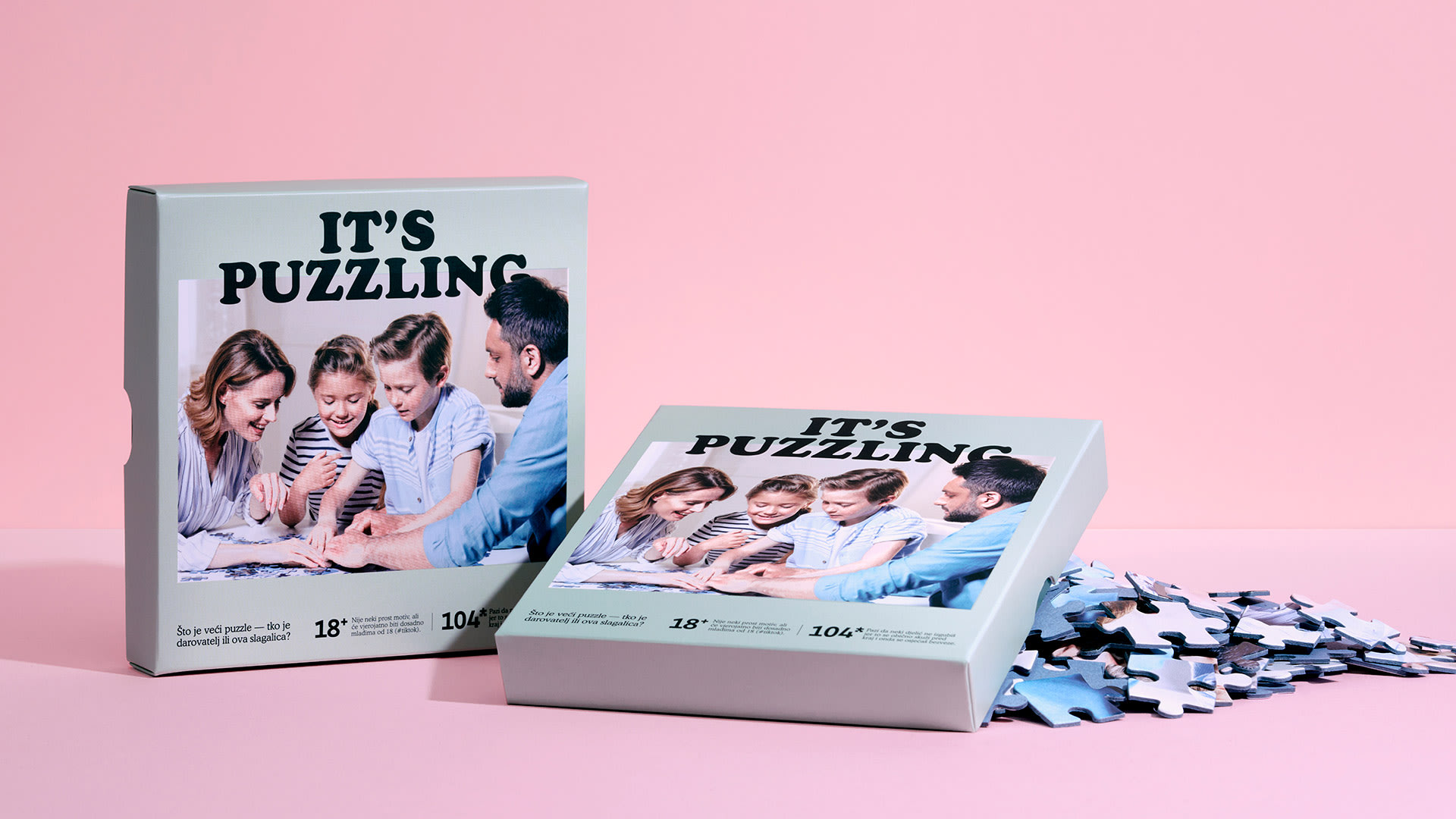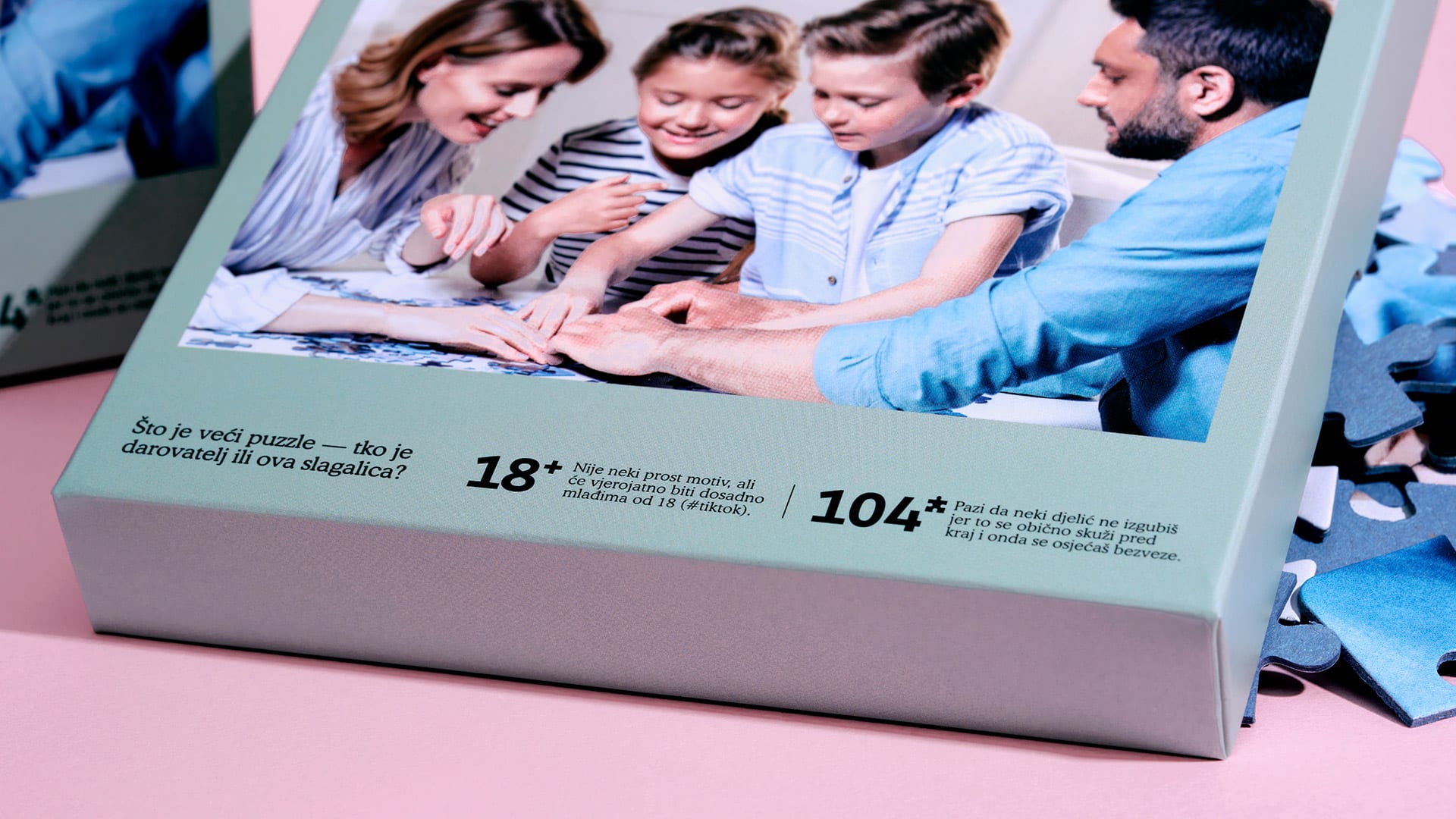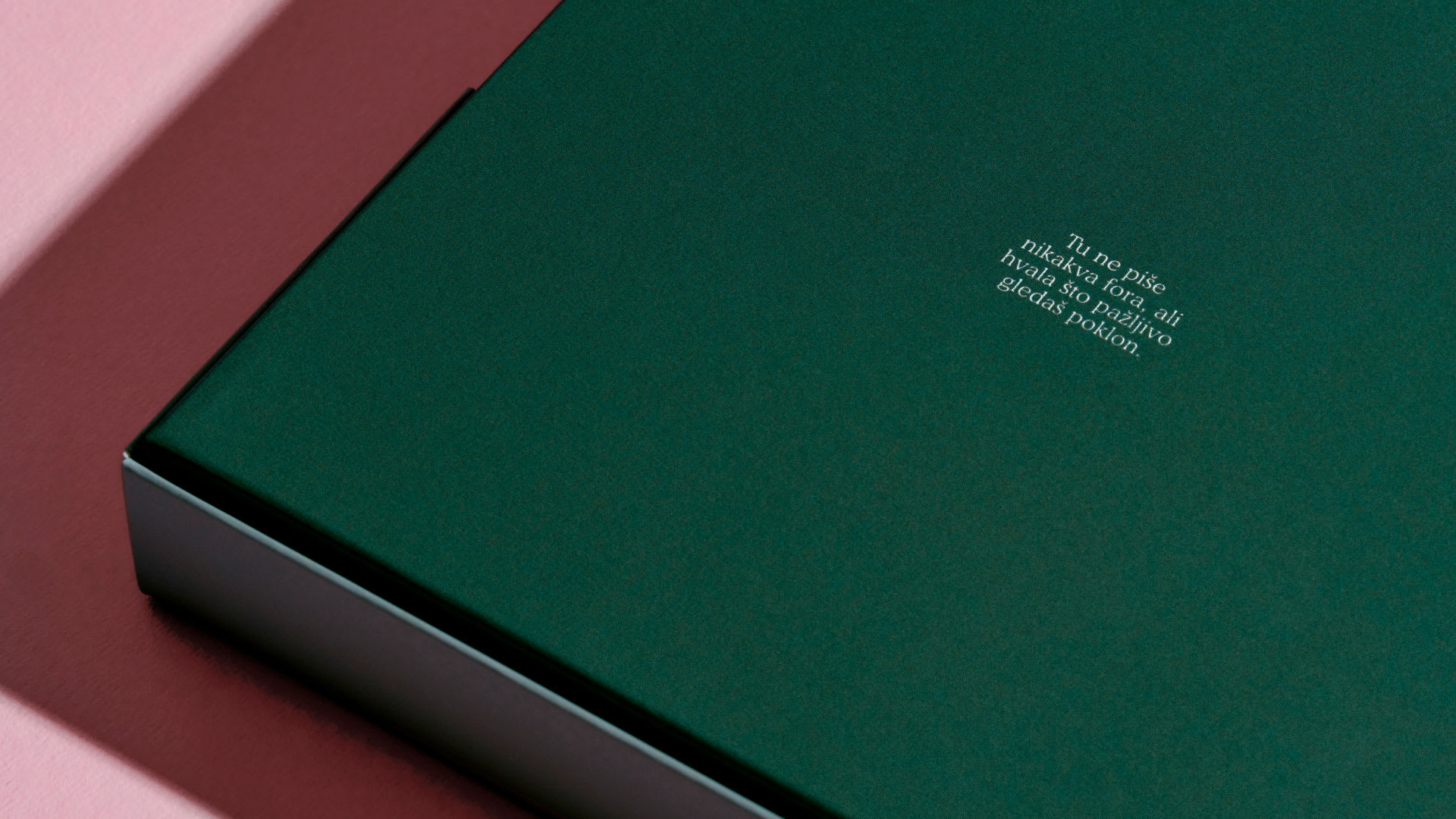 We apologize to everyone who we lied to over the holidays.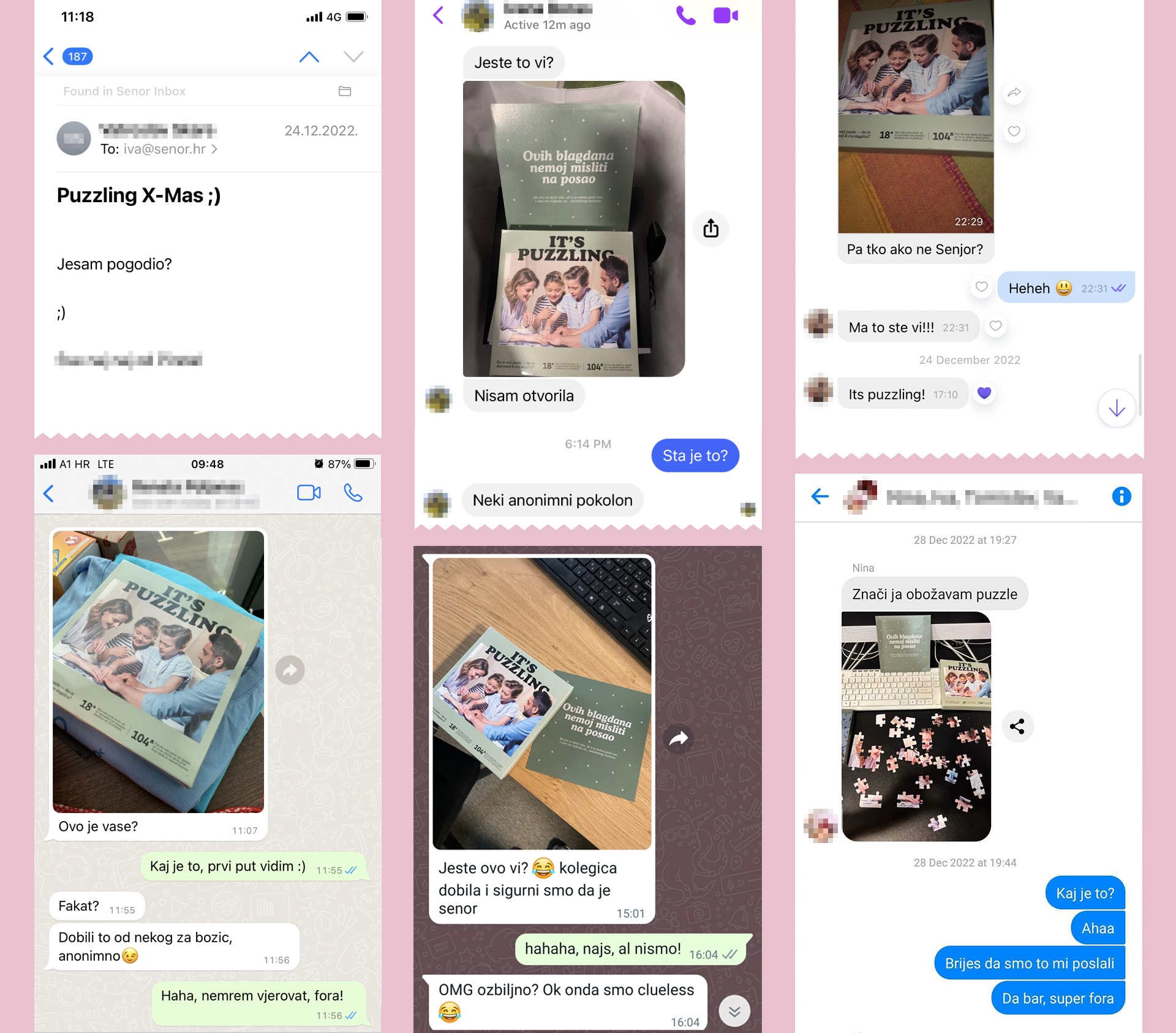 Credits
Señor
Iva Kaligarić ~ Strategic Director | Jurica Ćorluka ~ Head of Creative, Copywriter | Tomislav Fabijanić ~ Head of Design | Nika Novak ~ Account Assistant
Associates
Damir Žižić ~ Photographer