When talking about Christmas gifts, a pen, notebook or an umbrella were never our thing. In this complex year, trying to come up with a gift for our clients and associates, a task that even in the usual circumstances elicits a seasonal cramp for the creatives because of its need to be universal and original, sounds like the most difficult task. Or the most simple one?
INTIMNO RUŽENJE IV: NEW HOPE
Señor lab didn't come up with the vaccine in time, and not many other things seemed as appropriate to wish for in 2021 as that one. At the end of a year in which lockdown, quarantine and social distance were the occurring buzz words, we all just wish for the little things like hanging out together.
Because of that, instead of some corporate gift they'd thank us on with de nada!, this year's Christmas gift for our clients, associates and companions is an invite to the fourth edition of Intimno ruženje (not on Zoom!) as a symbol of hope (nada in Croatian) that soon we'll be able to enjoy in everything we missed last year. Is there anything better right now than the notion that, really soon, we'll all be able to dance, hug and celebrate together?
The visual identity is a real piece of art. - Nadan V., collector
SS21 ESSENTIALS
To help the mind imagine a brighter future, we've created a brand new visual identity of the party and the accompanying bracelet for the party without which there will be nada of free drinks for you, and we've just started warming up. Join us and RSVP on the Facebook event, and ask your señorita or señor for the bracelet. Fingers crossed we see each other soon!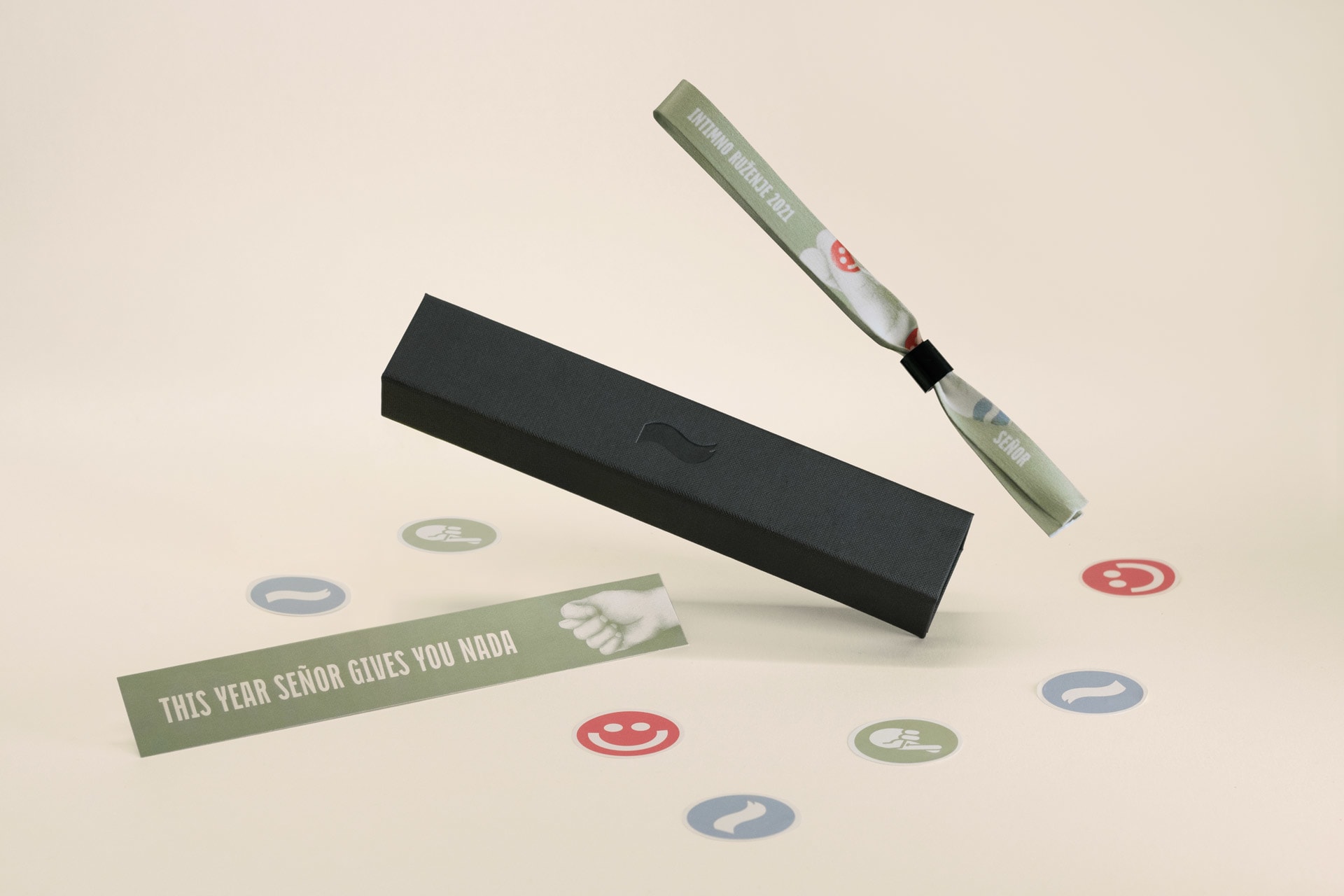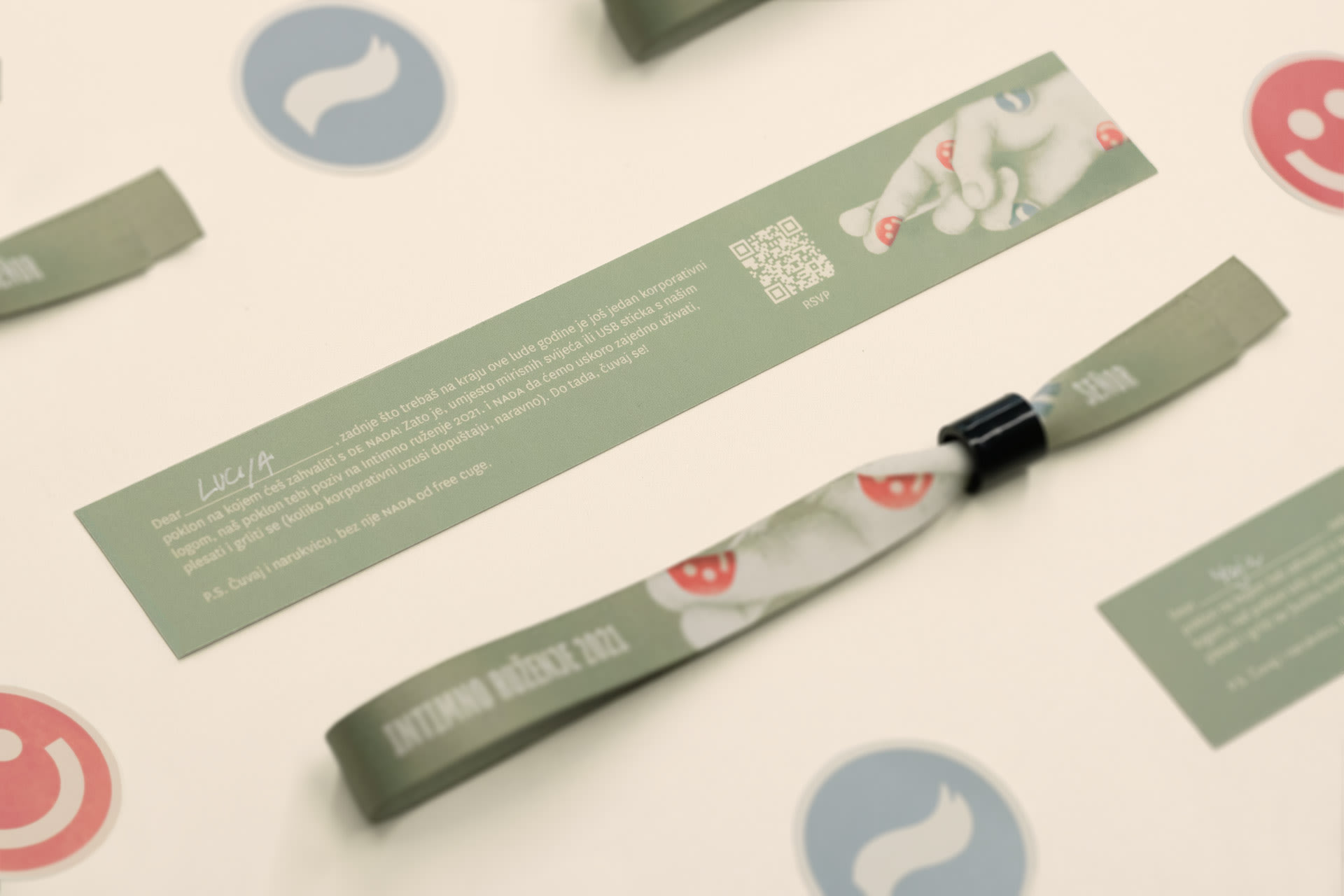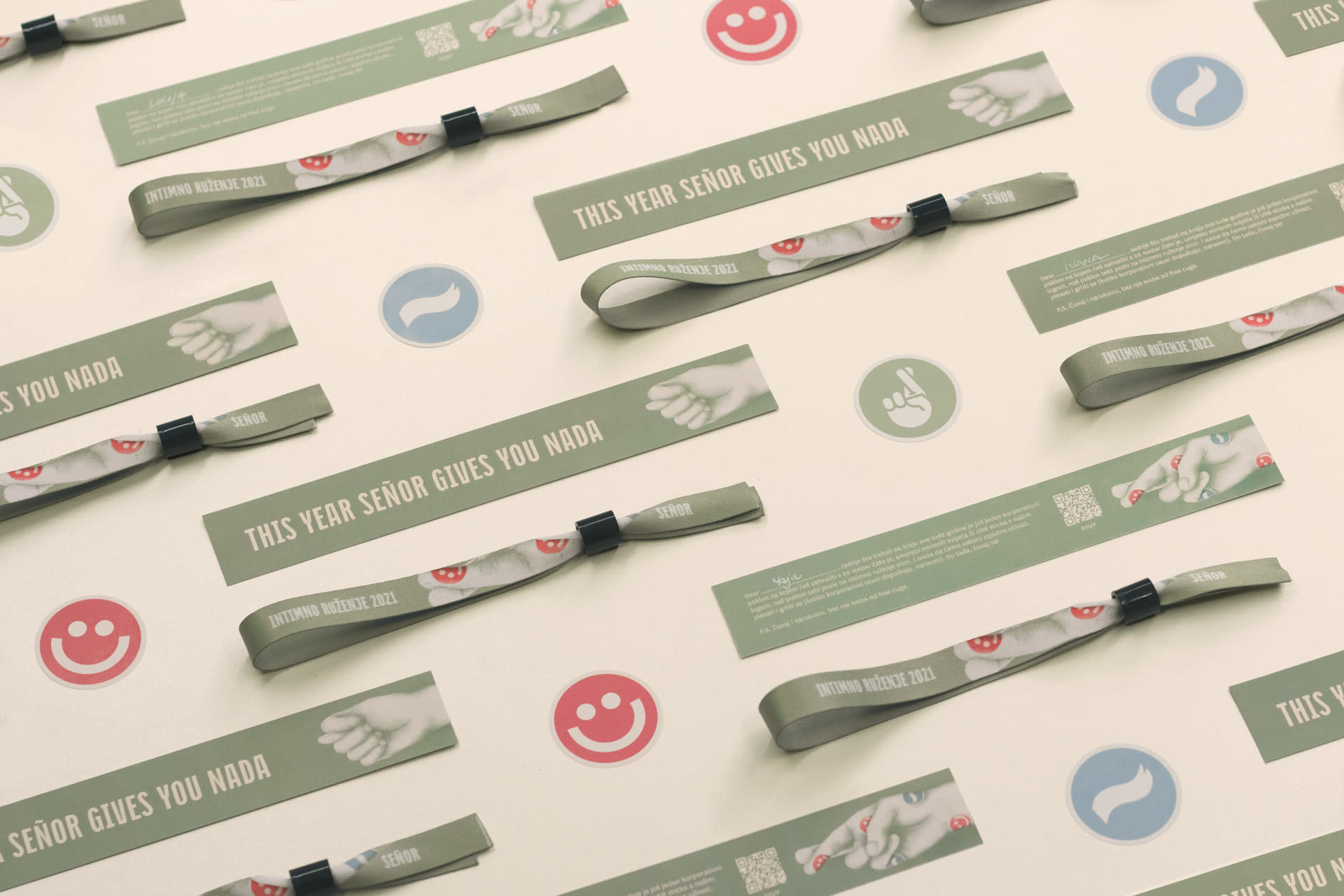 Credits
Señor
Vanja Blumenšajn ~ Very creative director, copywriter | Anamarija Vuić ~ Account manager | Tomislav Šestak ~ Art director, illustrator | Lucija Drača ~ Junior copywriter, photographer
Associates
Damir Mazinjanin ~ Animator