Just like in "briškula", a local card game, everything in Brtonigla revolves around the four colors. And just like in briškula, it's good to have a good hand, and even better to have an experienced one that knows how to get the most out of every color.
FOUR LANDS, ONE BRANDING
Like nowhere else in the region, the sun-drenched hills and valleys of a tiny corner of Istria is where four different types of soil meet — black, red, white and gray. Because of the abundance of black soil, this area was first registered as Ortoneglo (l'orto negro = a black garden), and today we know it as the municipality of Brtonigla-Verteneglio. Locals have been living off of this unique wonder of nature for centuries — generations of hardworking hands have nurtured the land and everything that grew on it, and they've received multiple prestigious awards for the fruits of their labor including wine, olive oil and other delicacies. In Brtonigla, agriculture and hospitality go hand in hand and, together, they make Brtonigla an attractive gastronomic destination whose whole appeal starts from the land. Out of desire of the Development Agency and the Tourist Board of Brtonigla to connect all the local farmers and help them present their produce, a project called L'ortolano sprouted — it's a new brand that unites all indigenous products and promotes this tourist destination in a sustainable way.
BY OUR HAND, FROM OUR LAND
We've tailored the symbol of L'ortolano from Brtonigla's two main assets — the four colors of the land and the hand of the devoted local farmer. We joined the brand name with the slogan that represents the essence of L'ortolano which is that it's all about the products made By our hand, from our land. Once we laid the brand foundations, they became the fertile ground for developing the rest of the materials.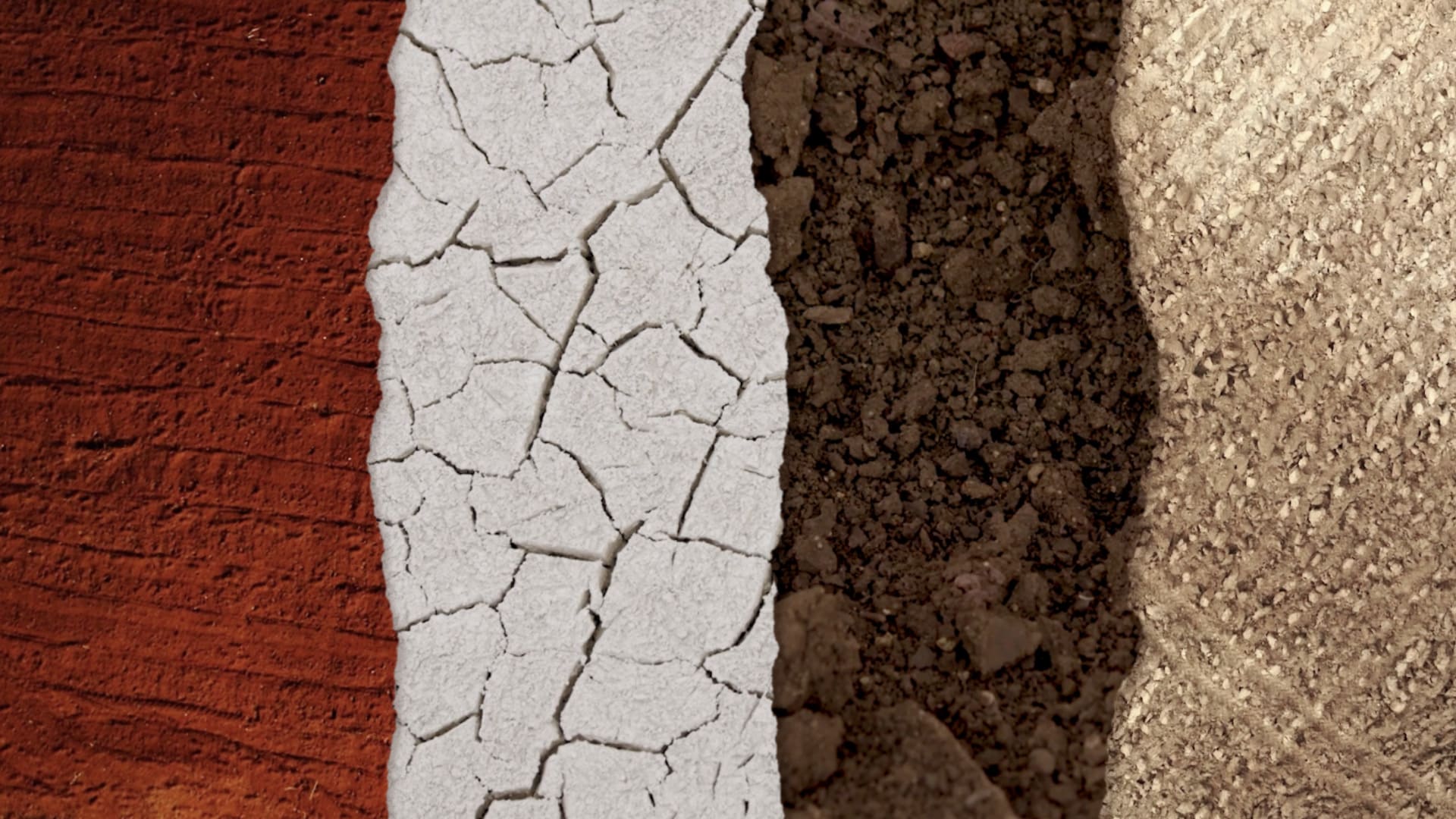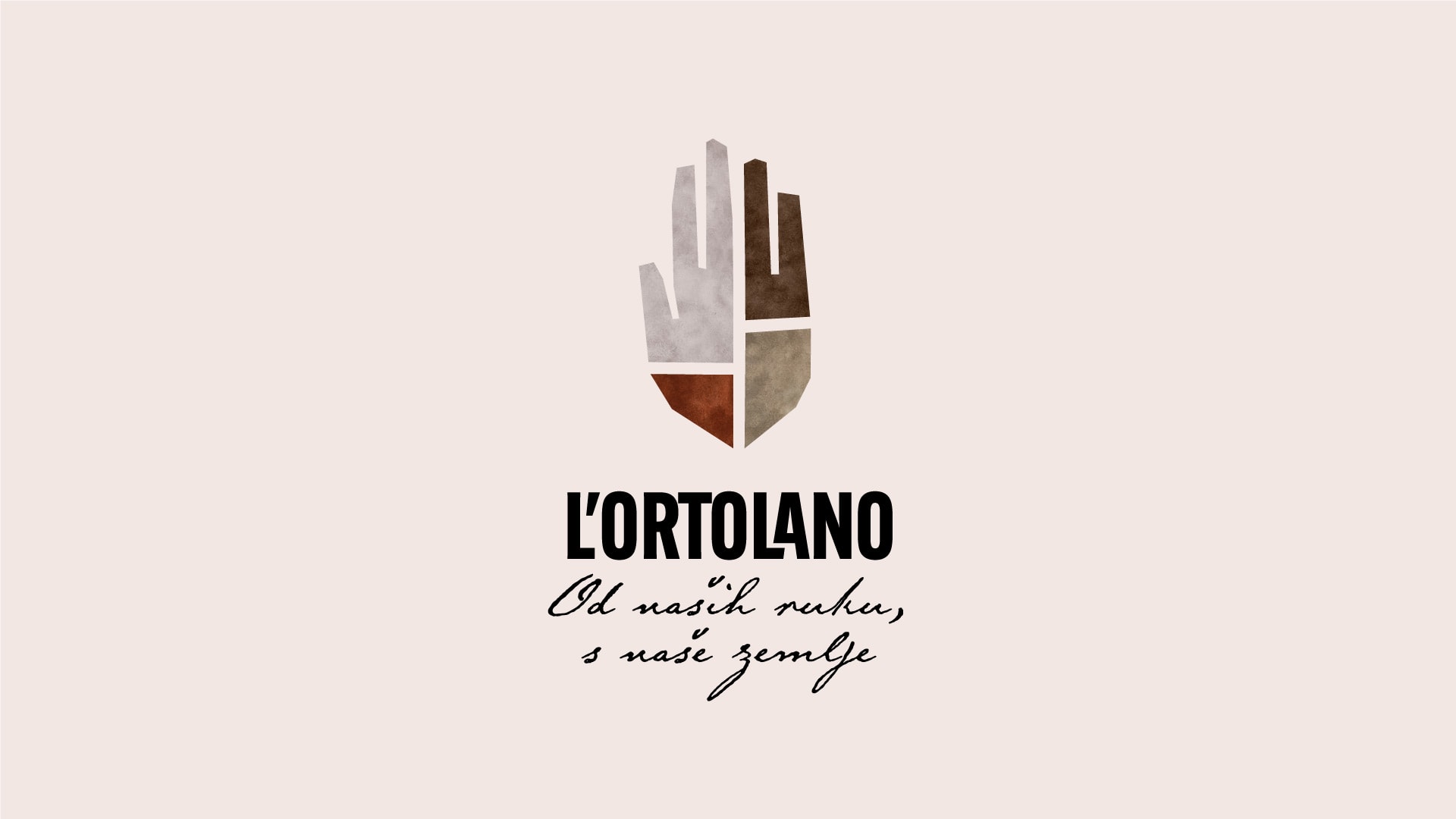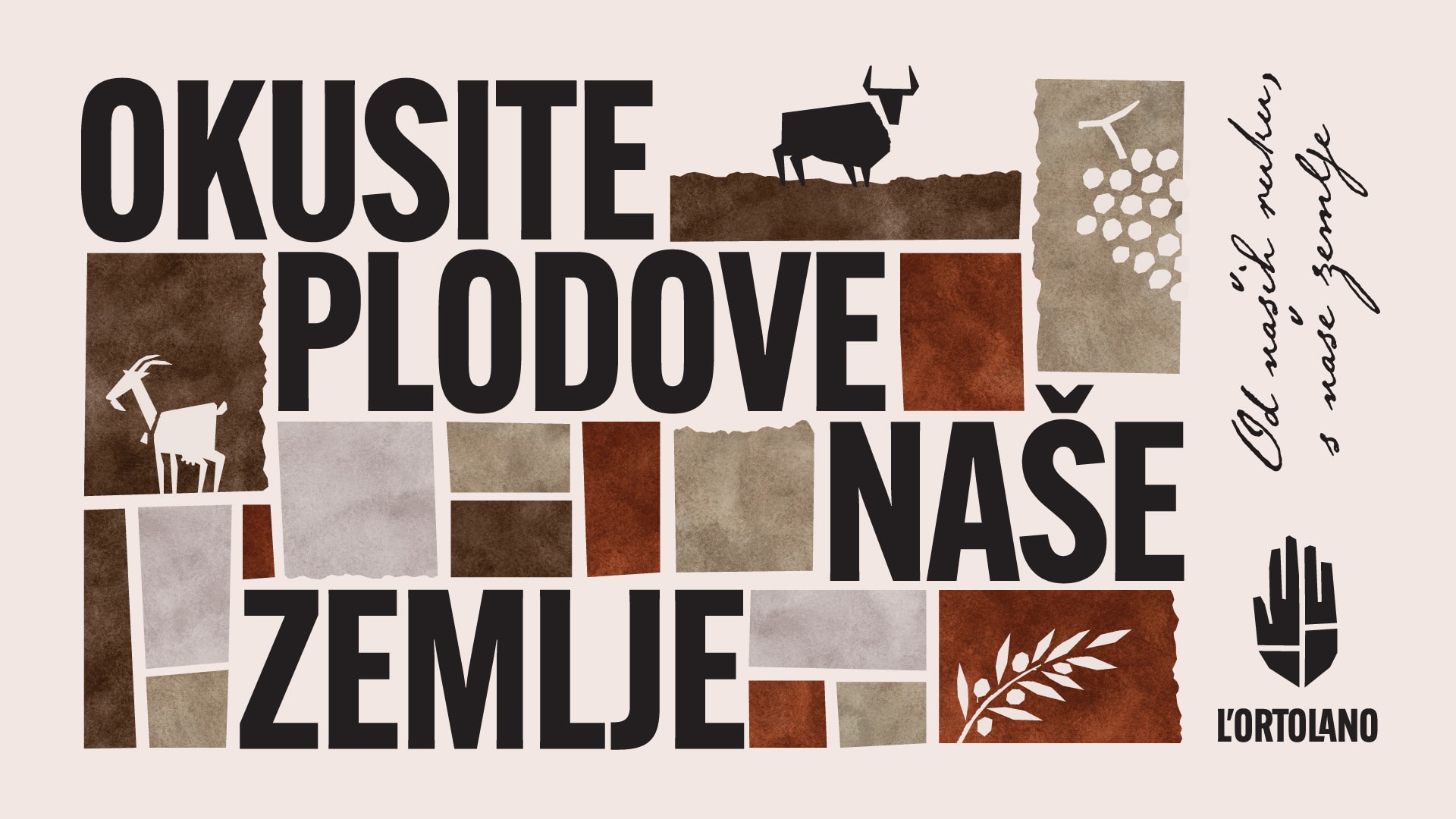 Firstly, L'ortolano invited all the local farmers to join the project by sending each one a personalized letter. Each farmer also got their own business card and a set of working and distributing materials, from a case to carry the products to a tape to pack them.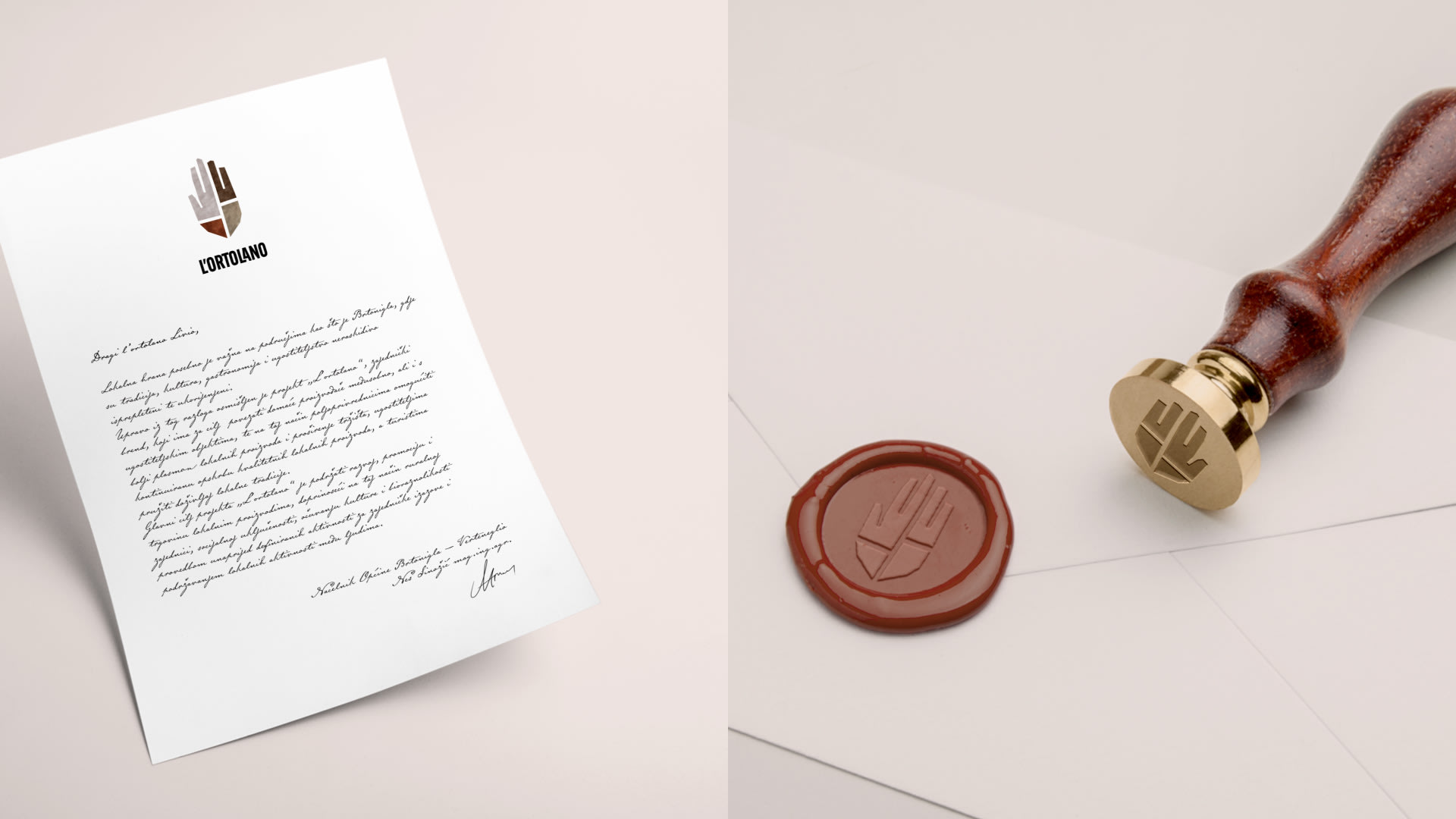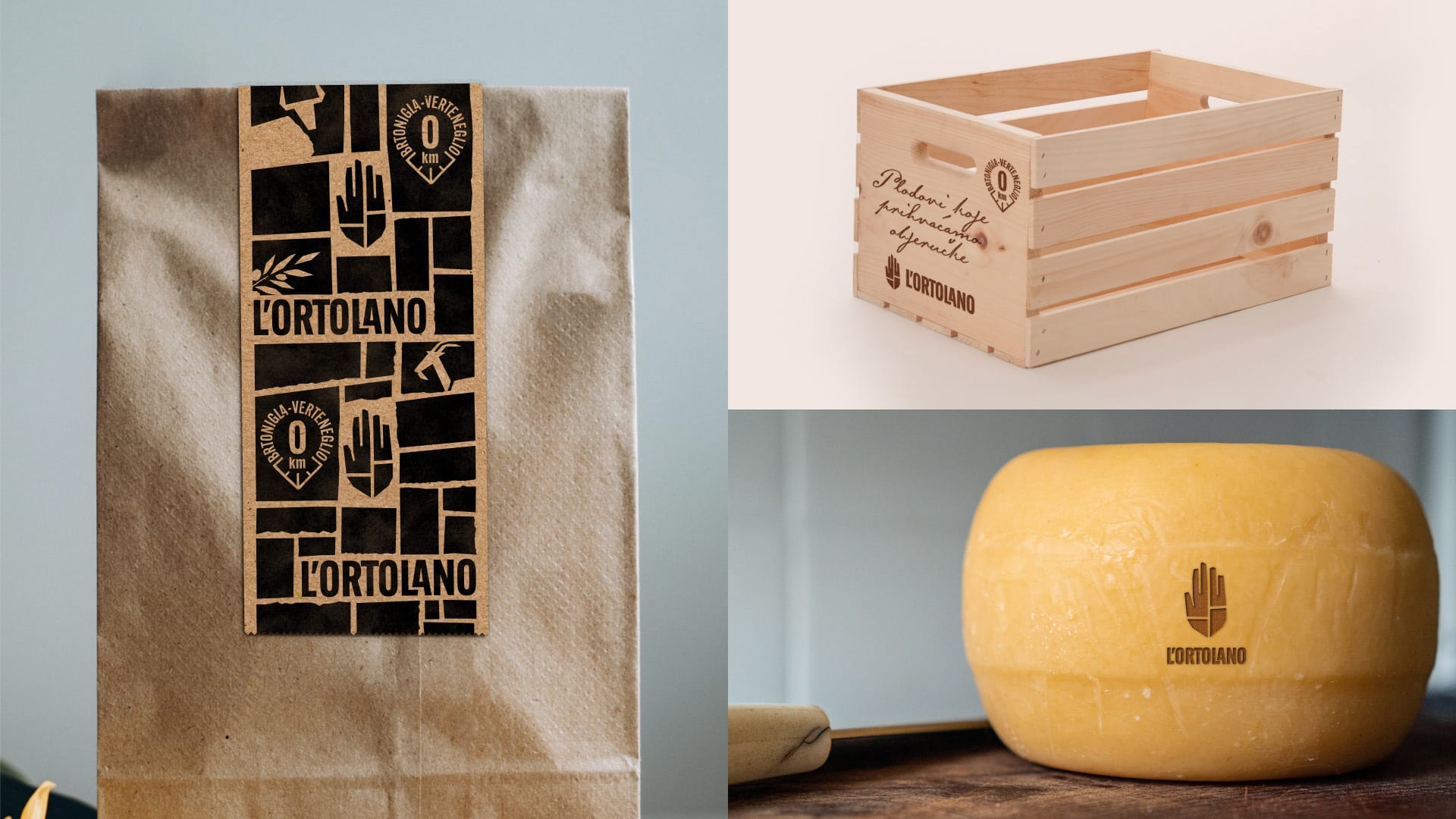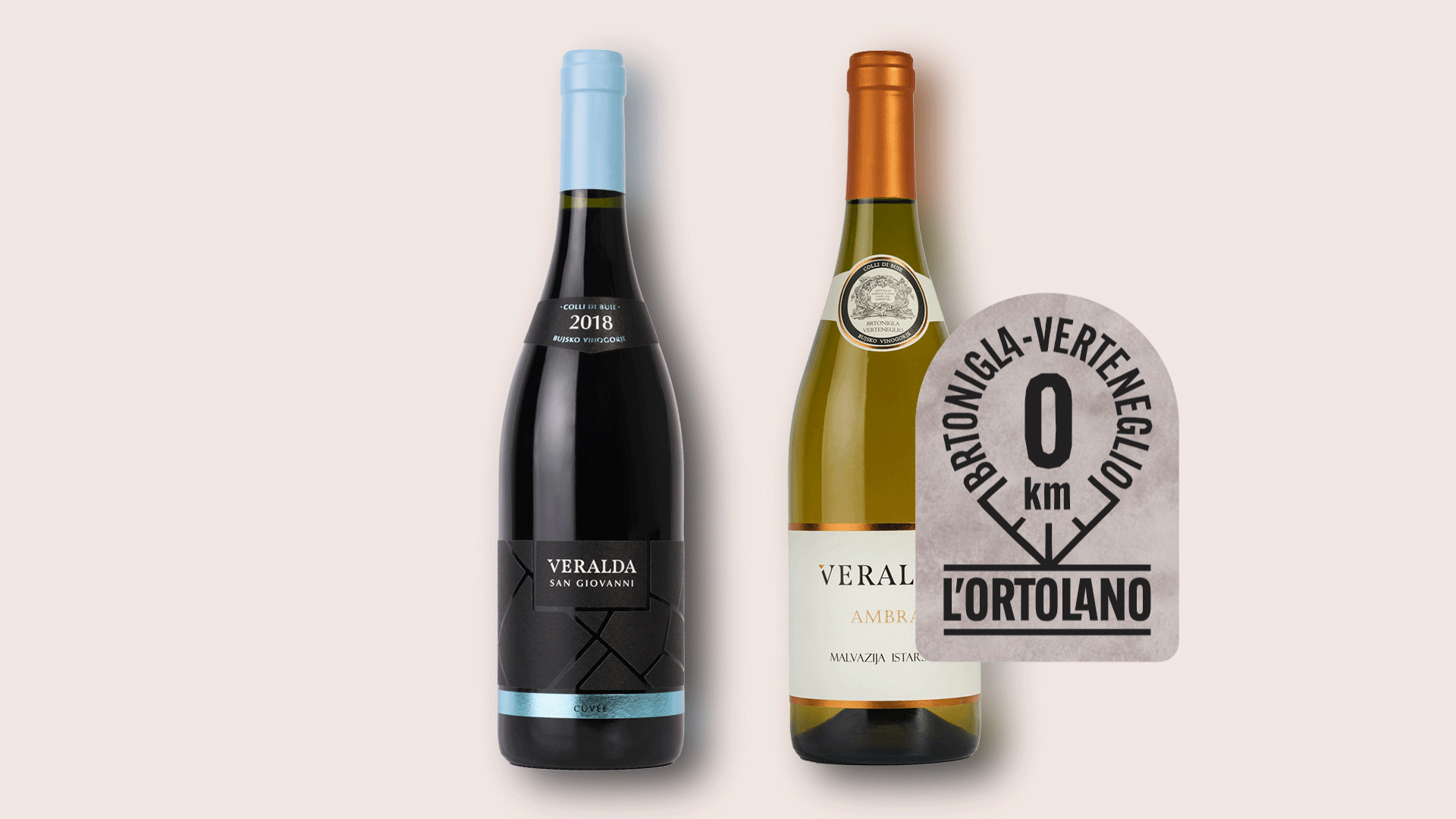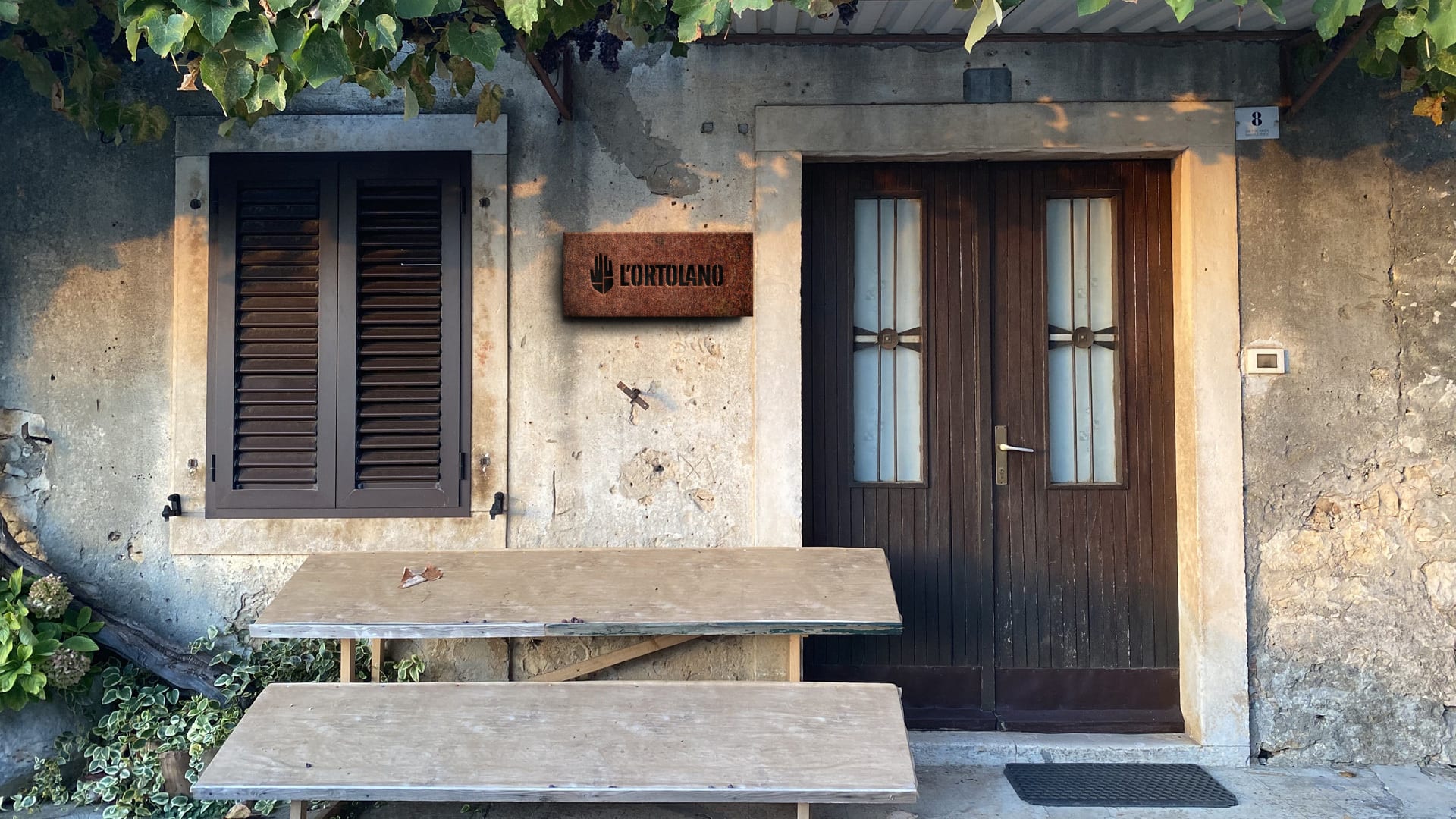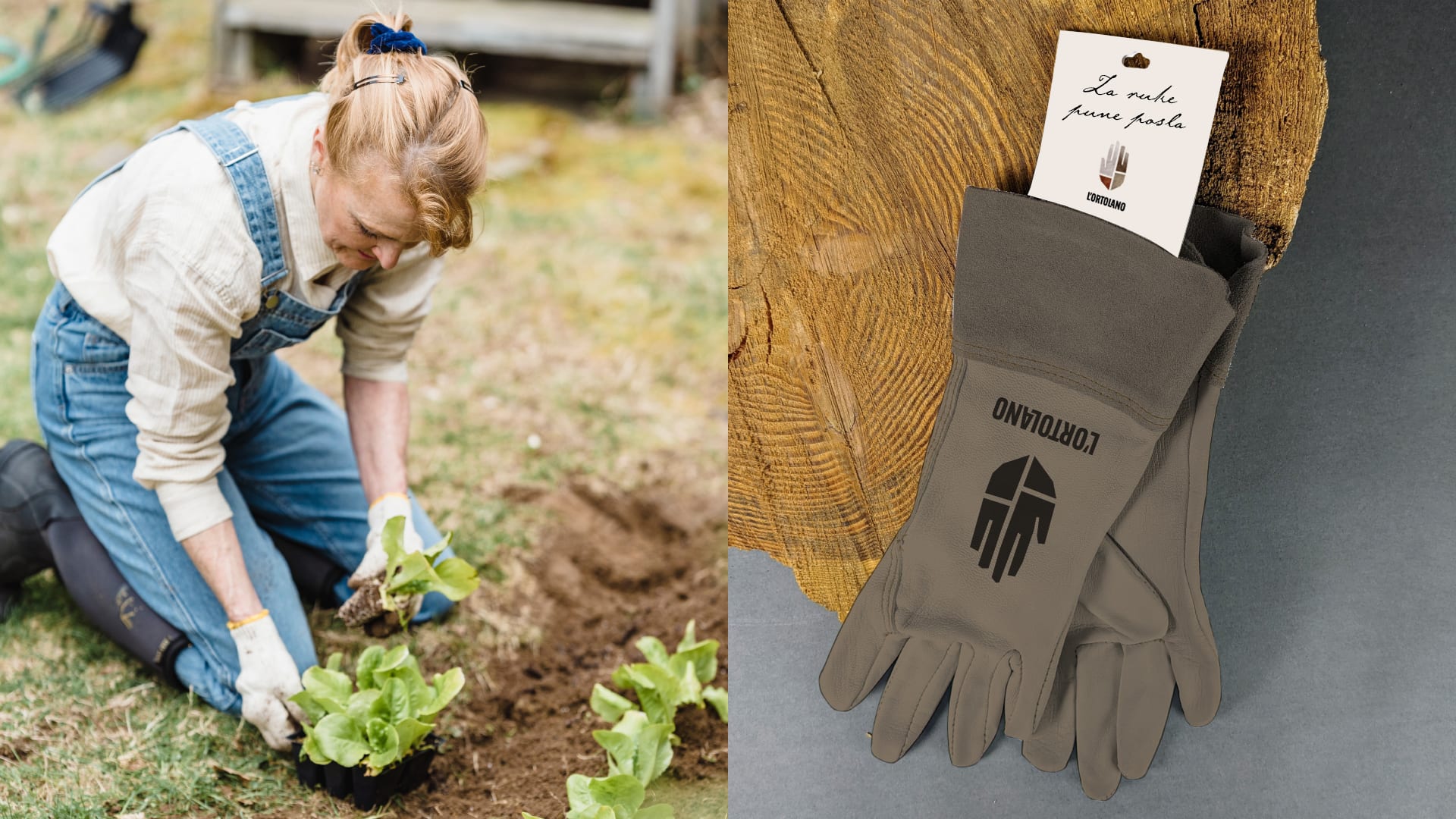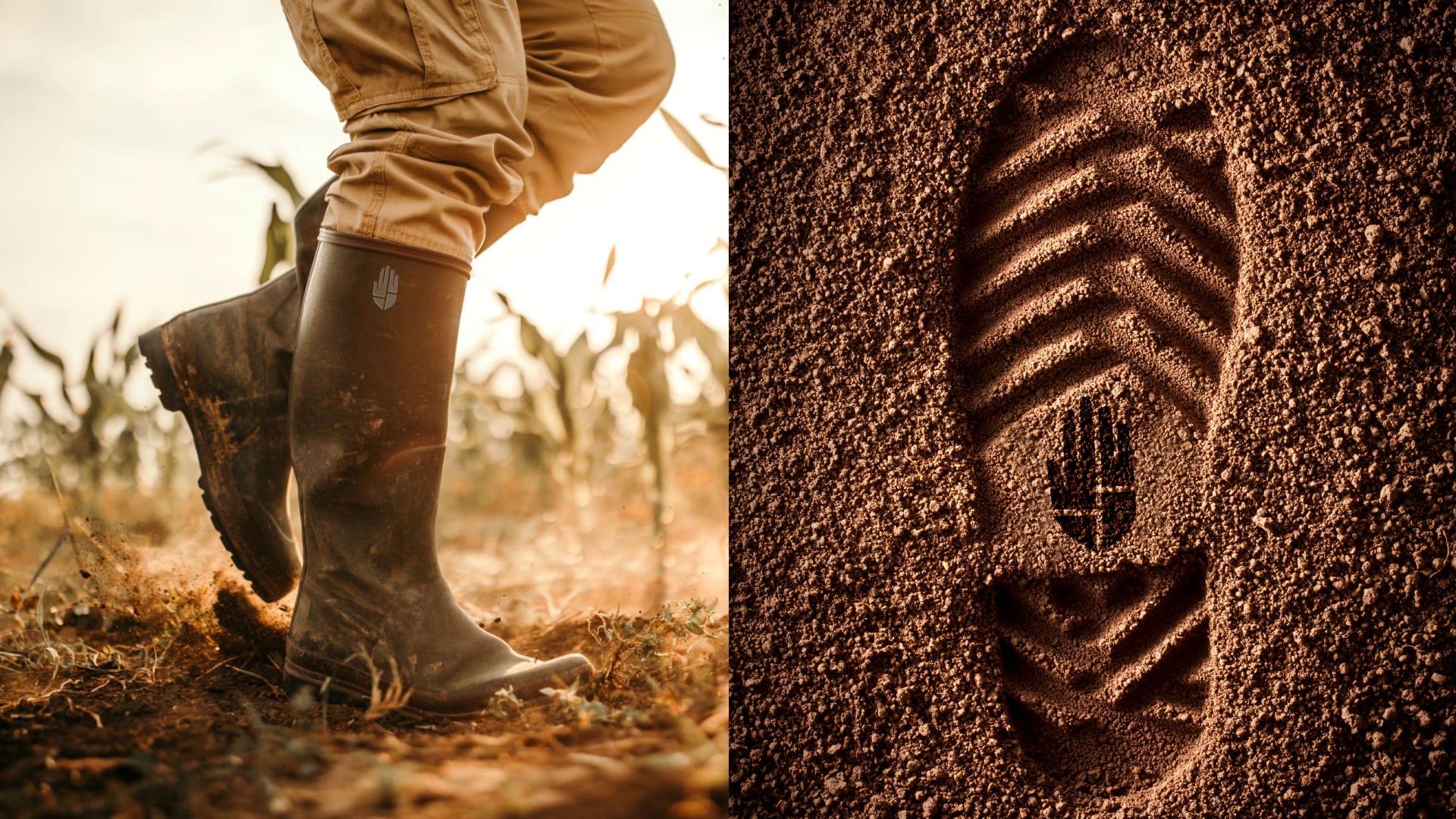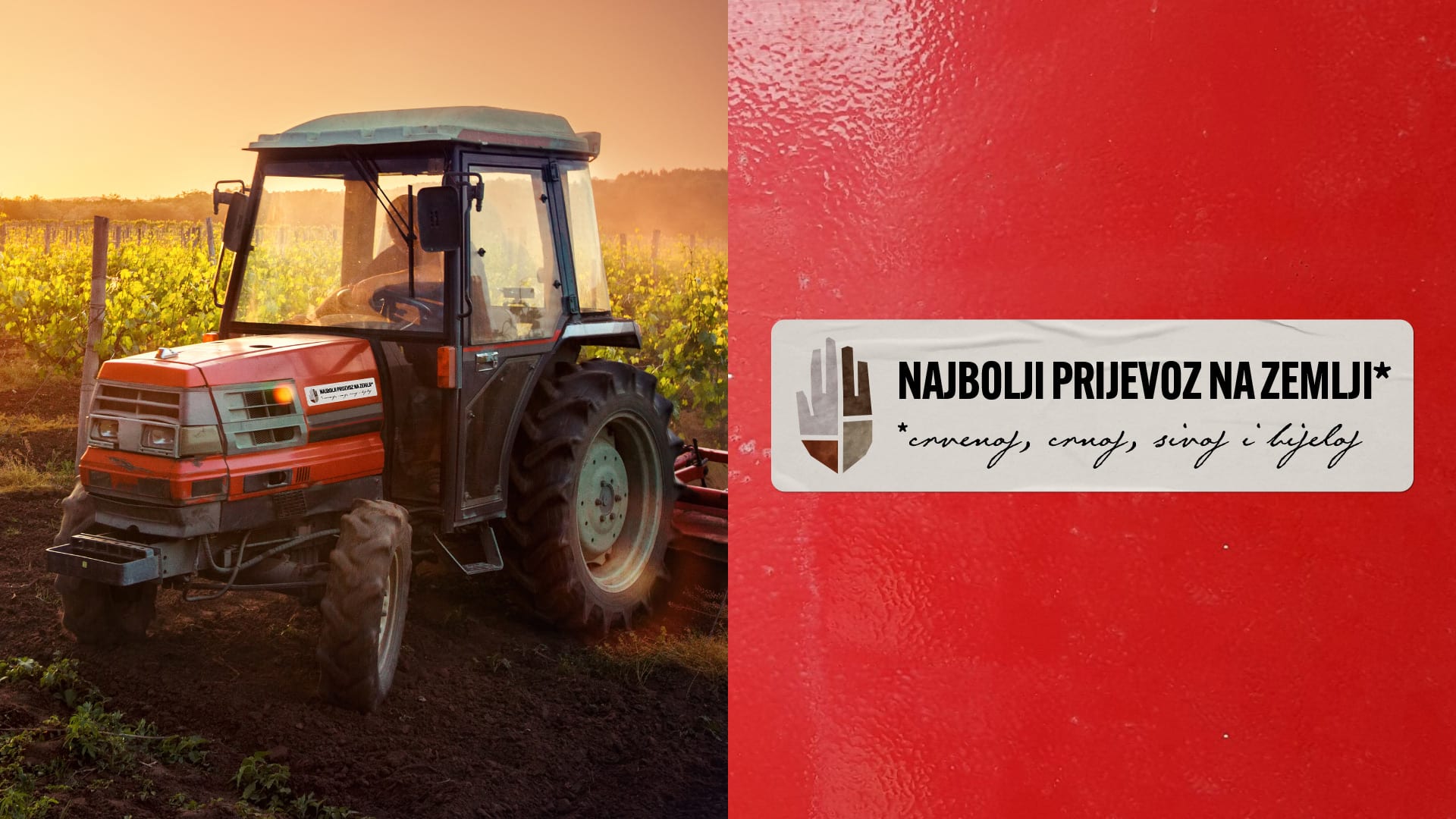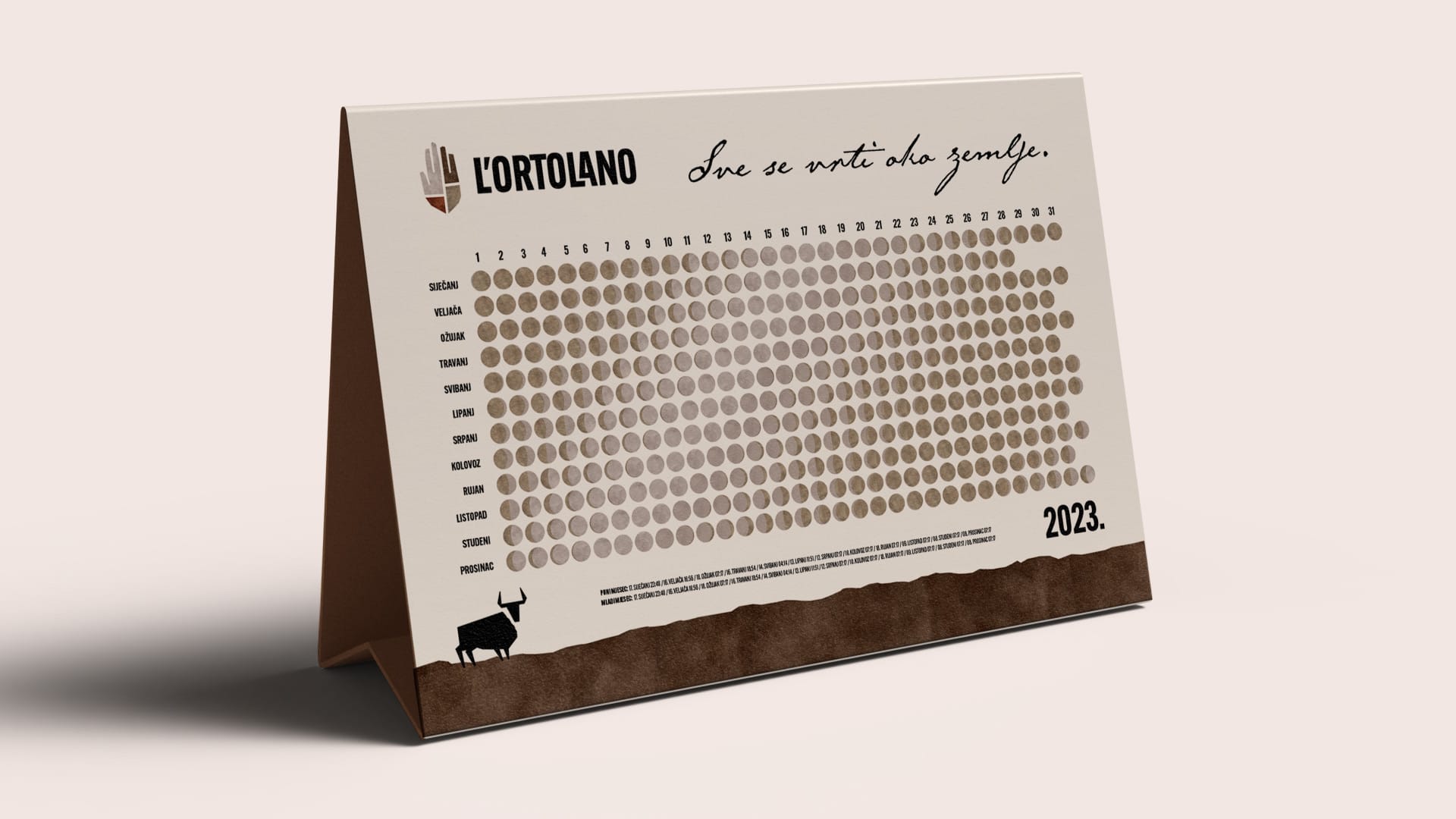 L'ortolano also encourages the restaurant owners to use local ingredients in their recipes, and covers the restaurant's everyday serving materials with a decent and contextually integrated branding. That's why you'll be able to find serving plates made out of local soil, a set of wine glasses whose different shapes match each sort of local wine, coasters, aprons and other utilities in the premises.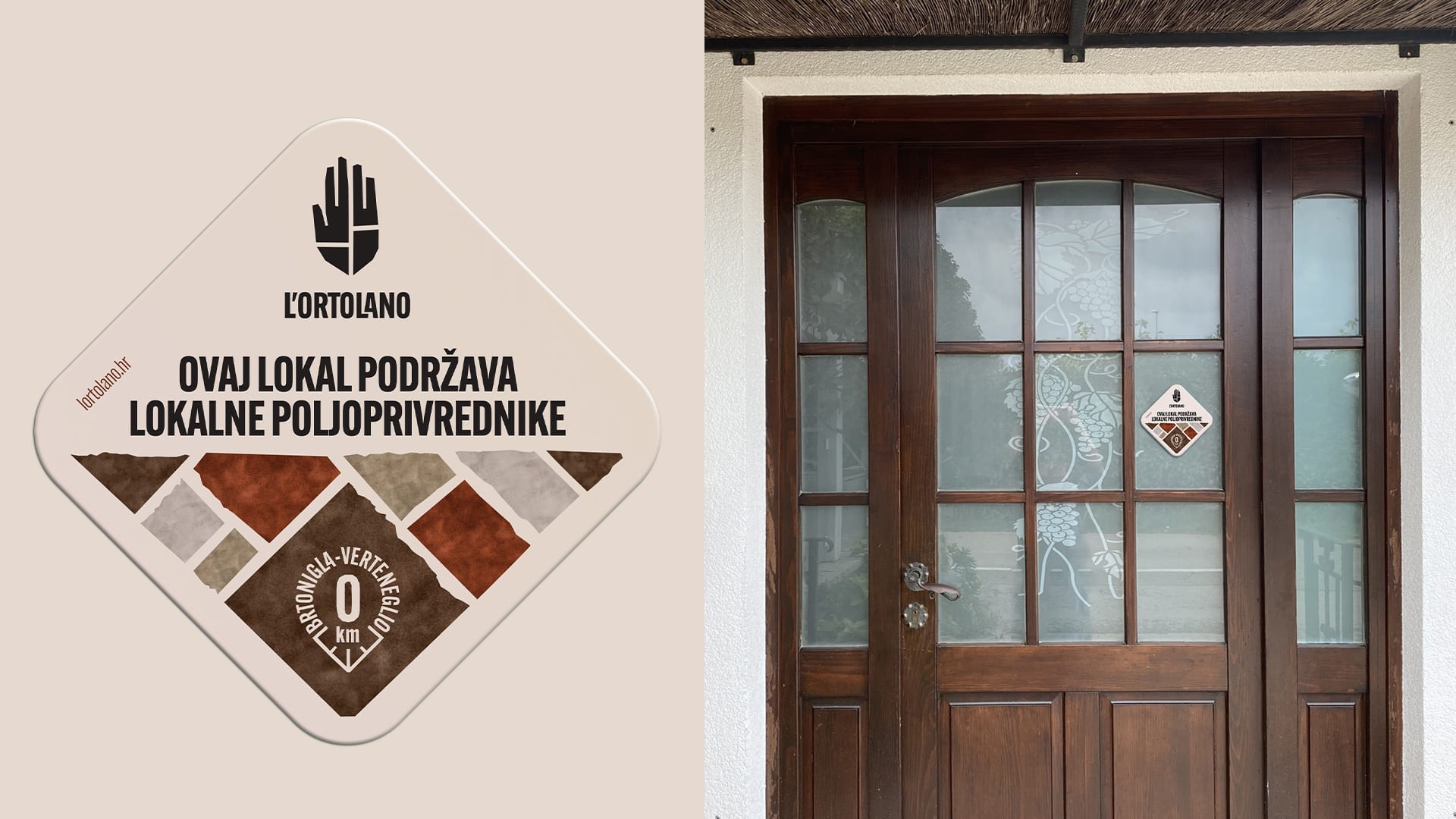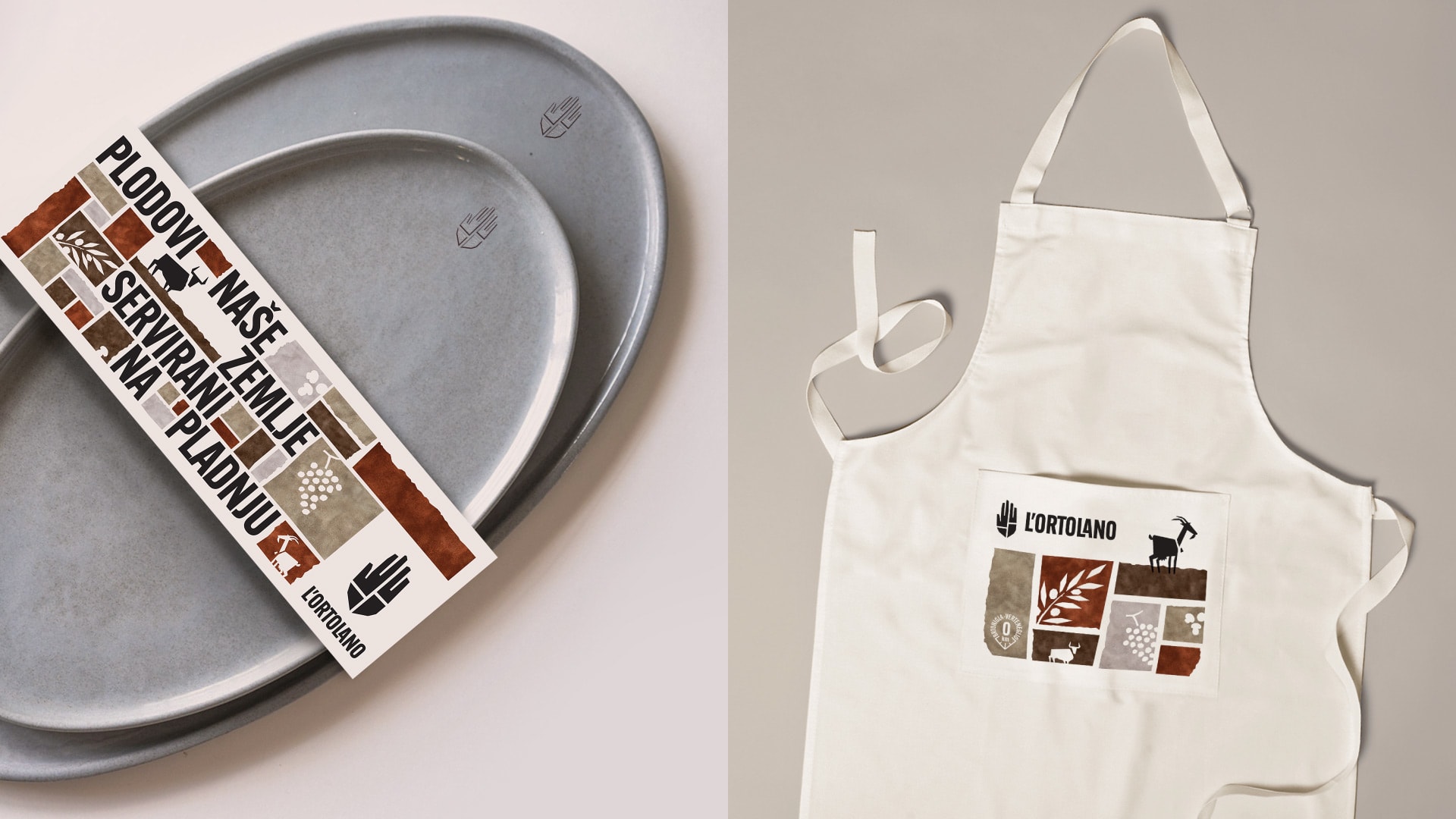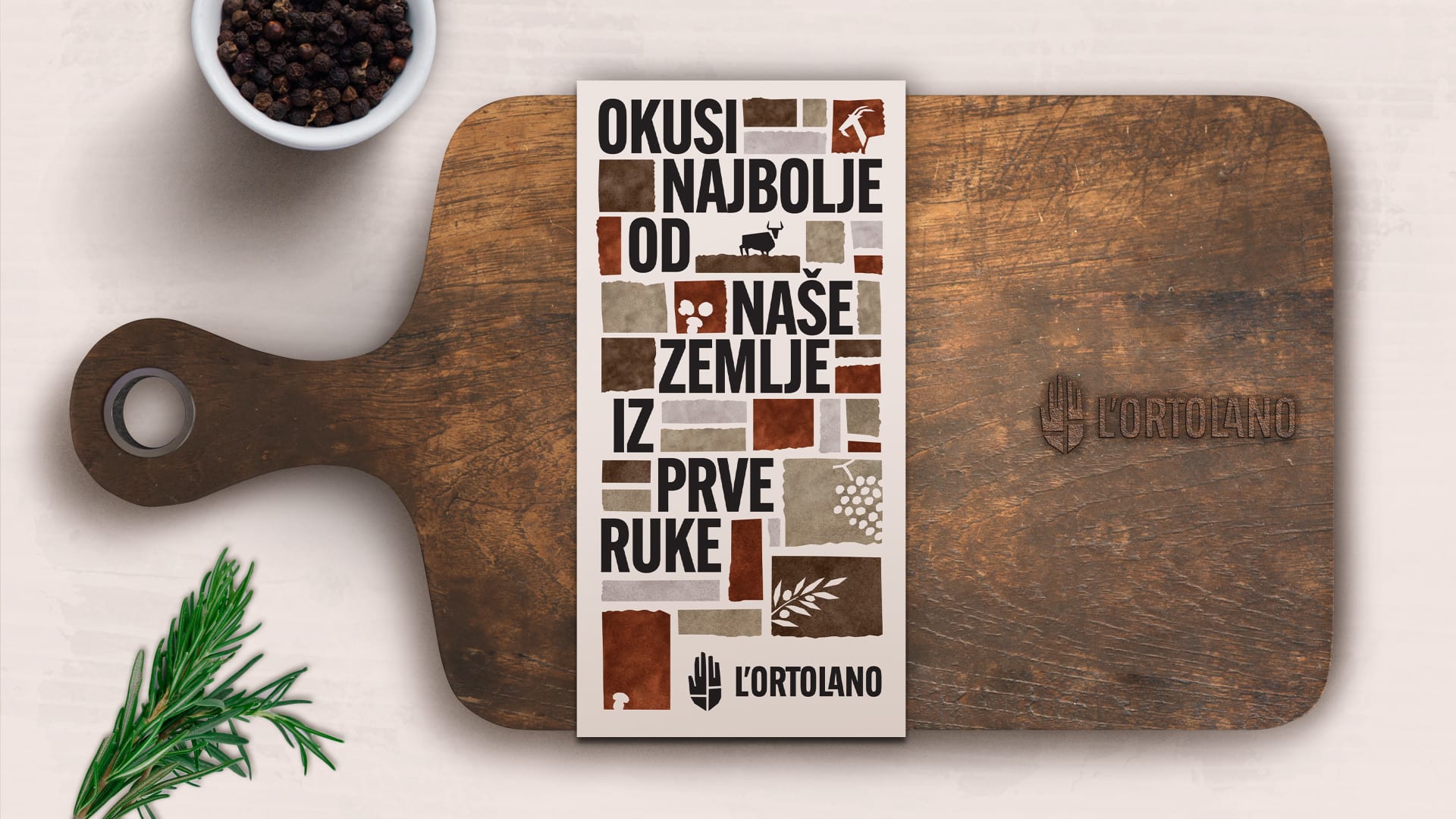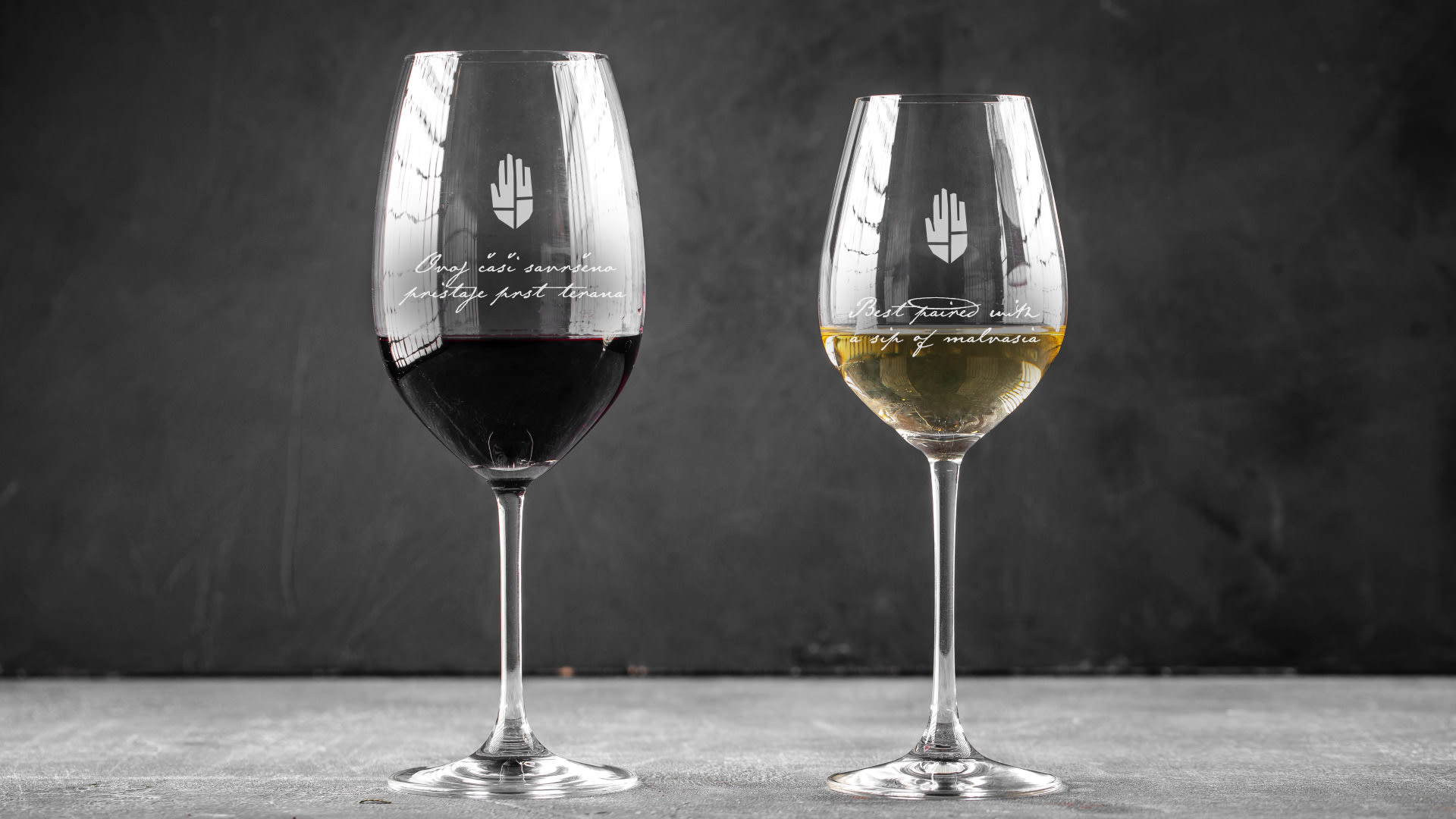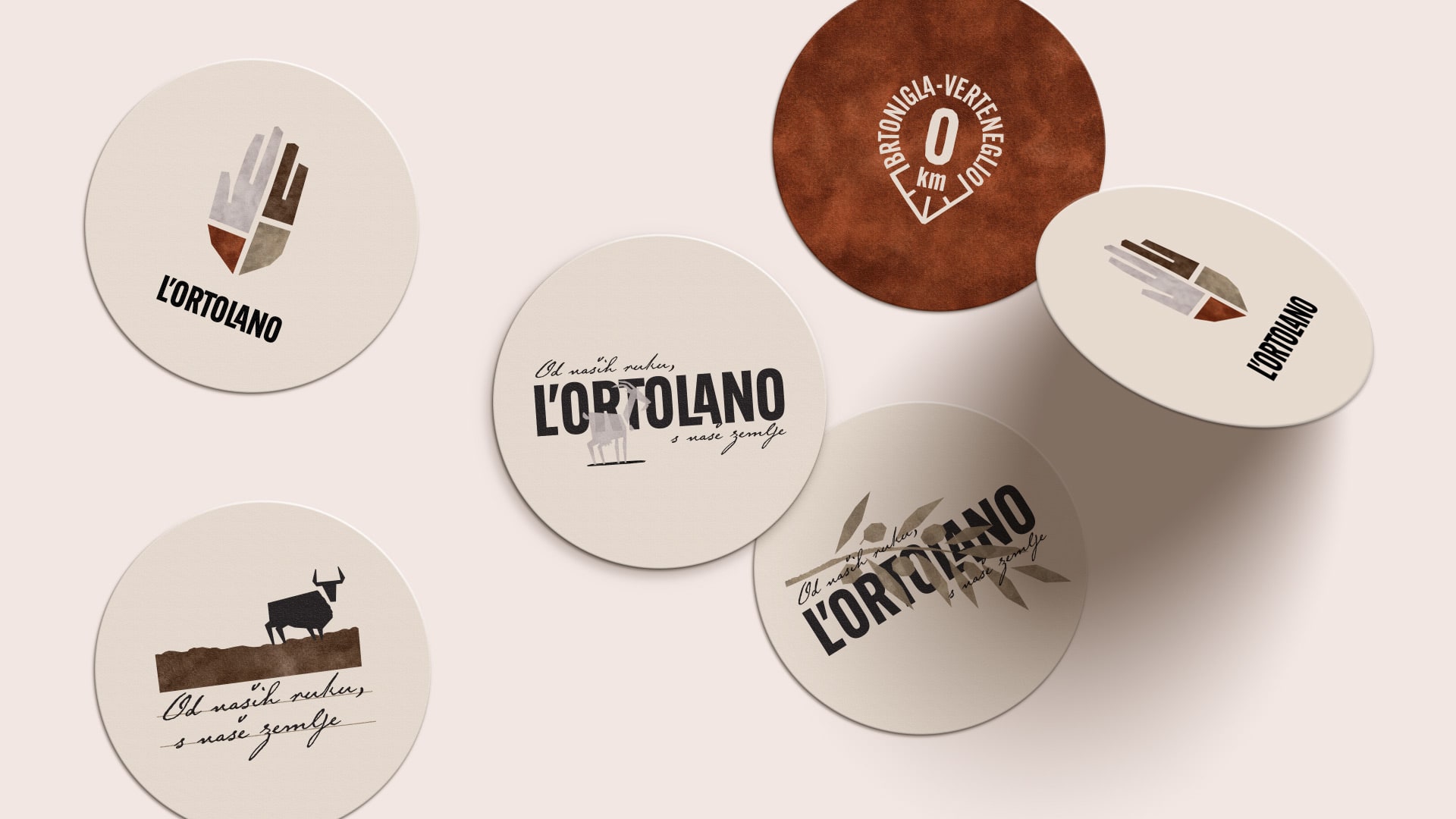 Each visitor of Brtonigla will have the opportunity not only to taste the local delicacies, but also to take a part of that experience with them, or even take a part of the soil and plant their memory of Brtonigla back home. This is only the first phase of the project that will be carried out over a four-year period, so we look forward to everything that will grow from it. At the end of the case, we can only wish you a pleasant stay in Brtonigla!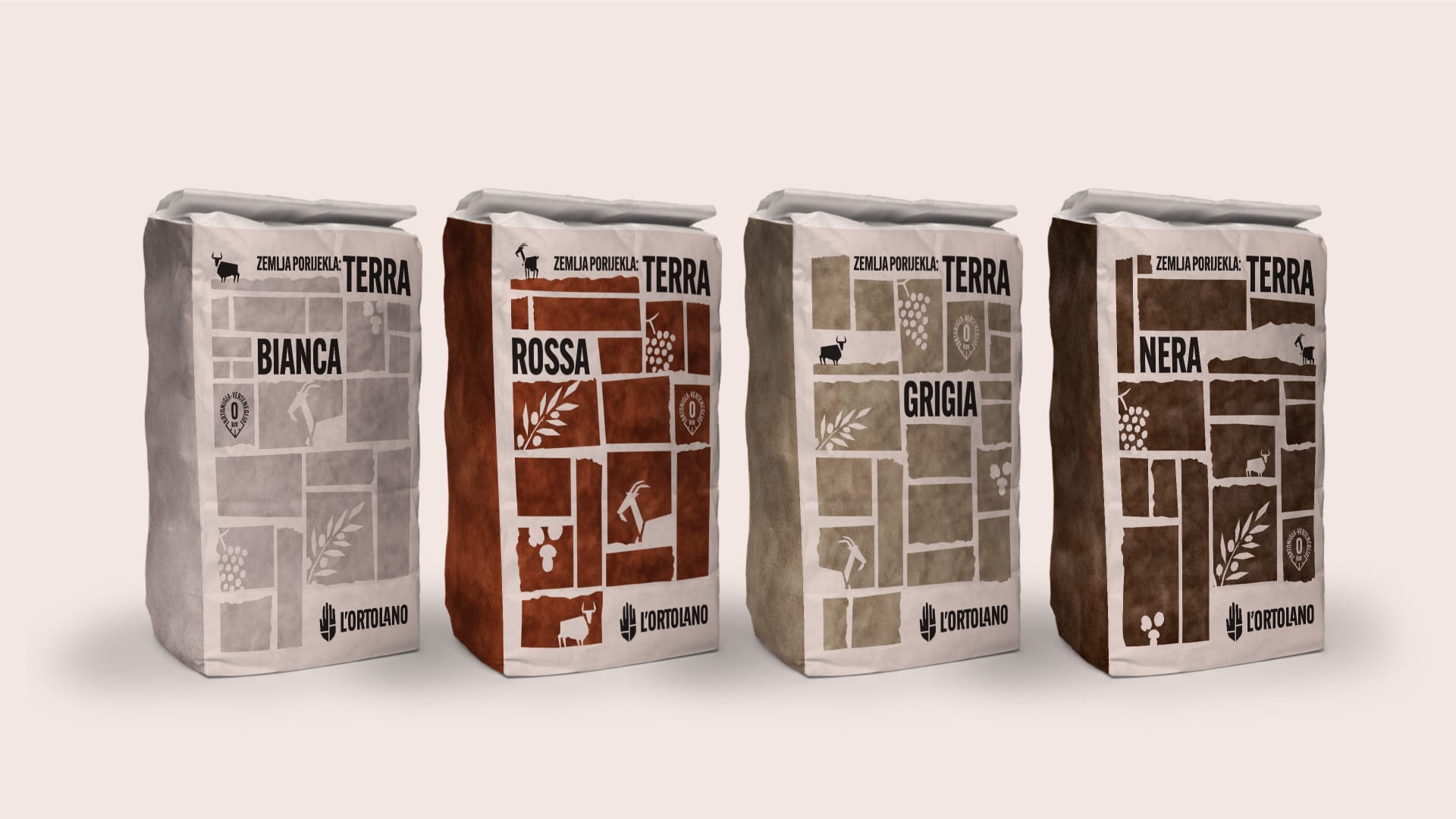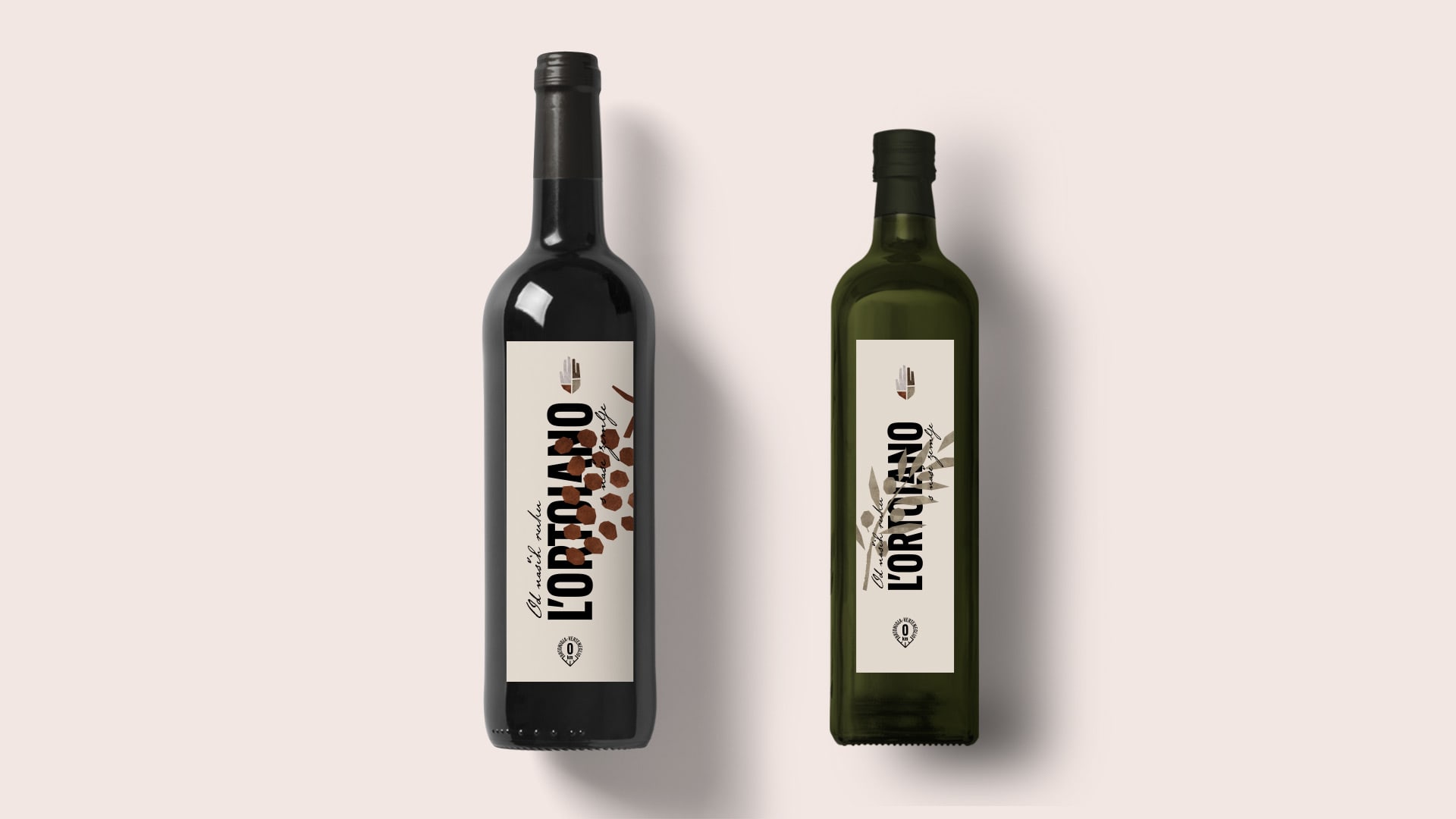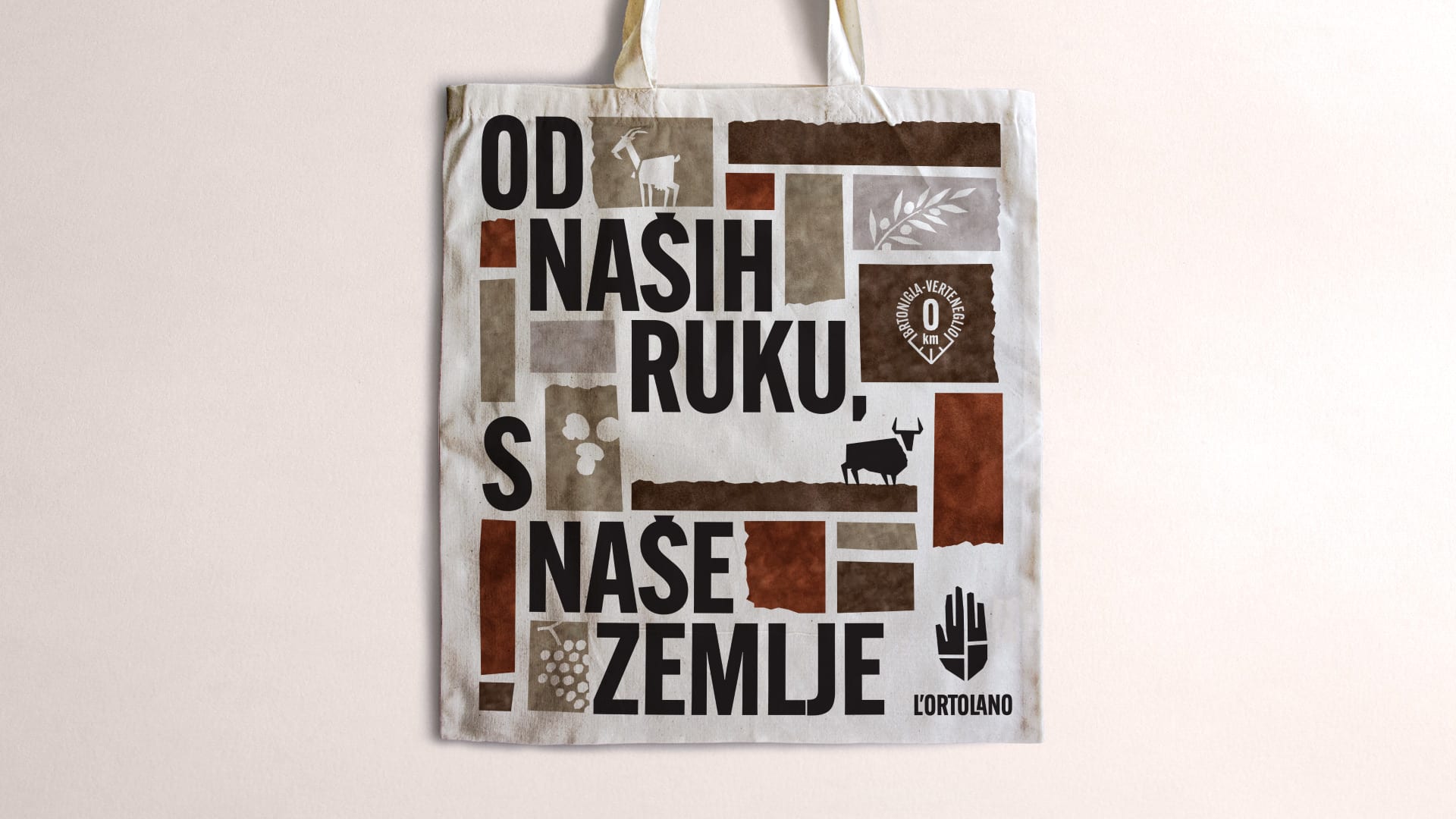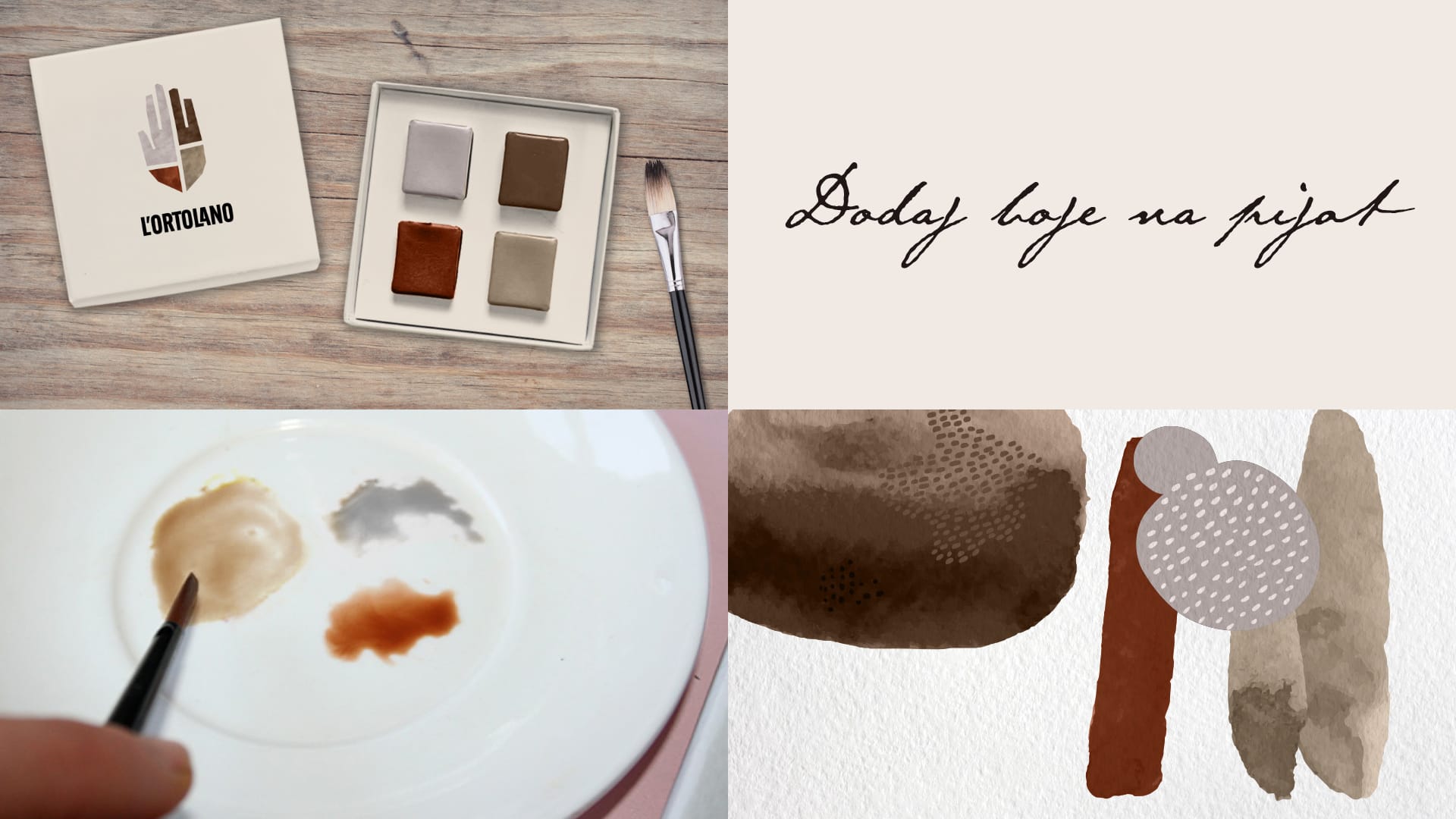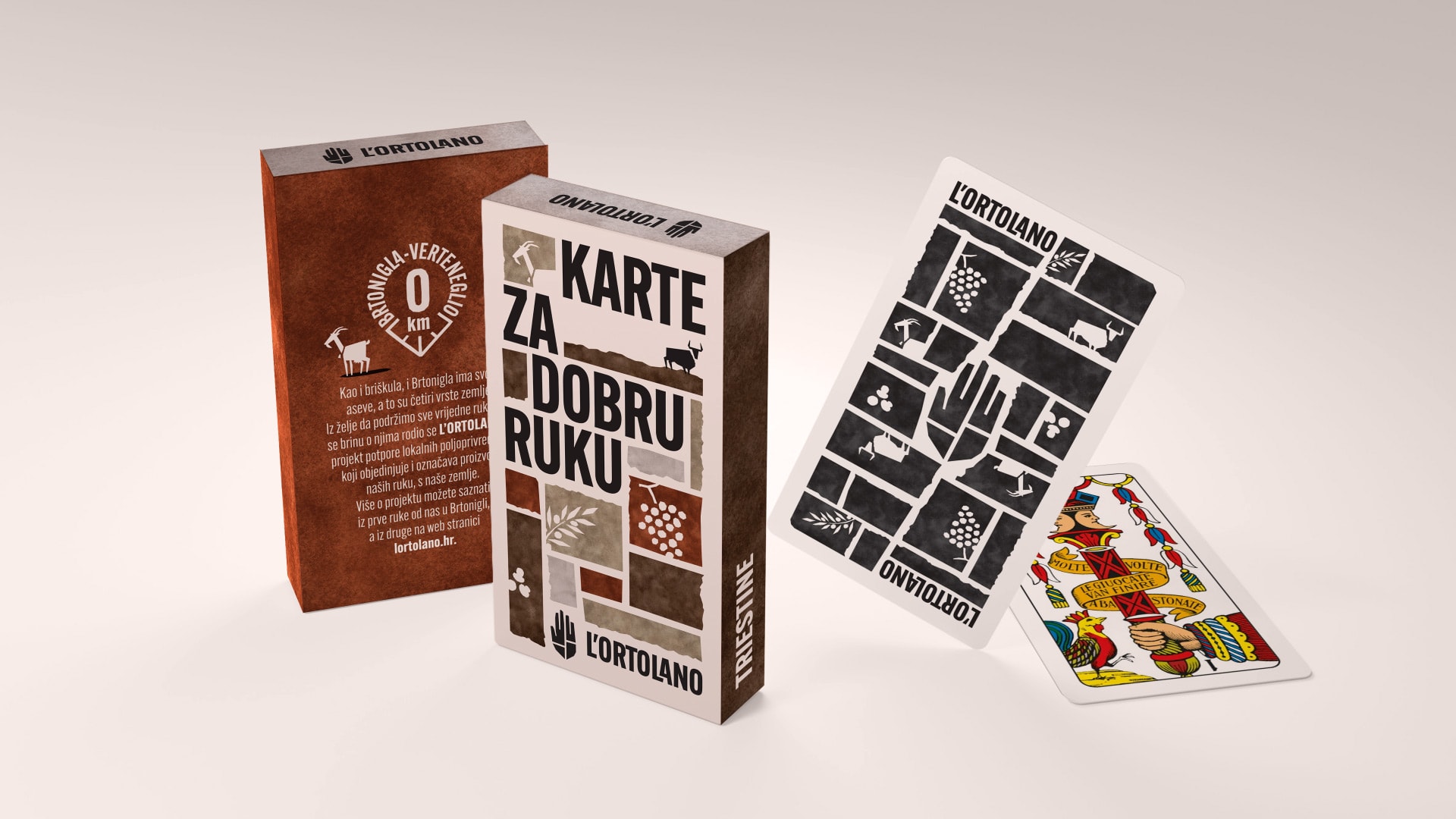 Credits
Señor
Iva Kaligarić ~ Strategic director | Nika Novak ~ Account assistant | Jurica Ćorluka ~ Head of creative | Lucija Drača ~ Copywriter | Damir Mazinjanin ~ Art director, illustrator | Mišel Kovačić ~ Designer
Clients
Neš Sinožić ~ Mayor of Brtonigla–Verteneglio Municipality | Michelle Pilat ~ Director of the Brtonigla Municipality Tourist Board | Monika Maretić ~ Manager of the Brtonigla Development Agency