Next time you're having coffee with friends, try this: put your phones on the table, screen down; the first person who picks up his/her phone has to pick up the bill. It's refreshing to enjoy some time socializing without notifications and constant refreshing.
MORE THAN A CENTURY
Franck, one of the biggest companies in the region, celebrated its 125th birthday in 2017. That's quite a number. So, how to use the anniversary celebrations to present a forward-thinking, modern company and at the same time remain relevant to the older consumers, some of whom are not much younger than the company?
FACE-TO-FACE TIME vs. FACETIME
Because of our fast-paced lifestyle, we spend more time looking at our phone screens than the face of someone we love. Whether it's a cappuccino catch-up with a friend, a tea with friends after ski holidays or a gossip session with a neighbor over a cup of Turkish coffee, Franck's products have always been an unavoidable presence during those moments. Good company is the brand's natural habitat but we wanted to place the consumer and their experience at the center of the communication, rather than ourselves. That's why we created a communication platform that reminds us of real-life socializing, complemented and made just a bit cozier with Franck's products.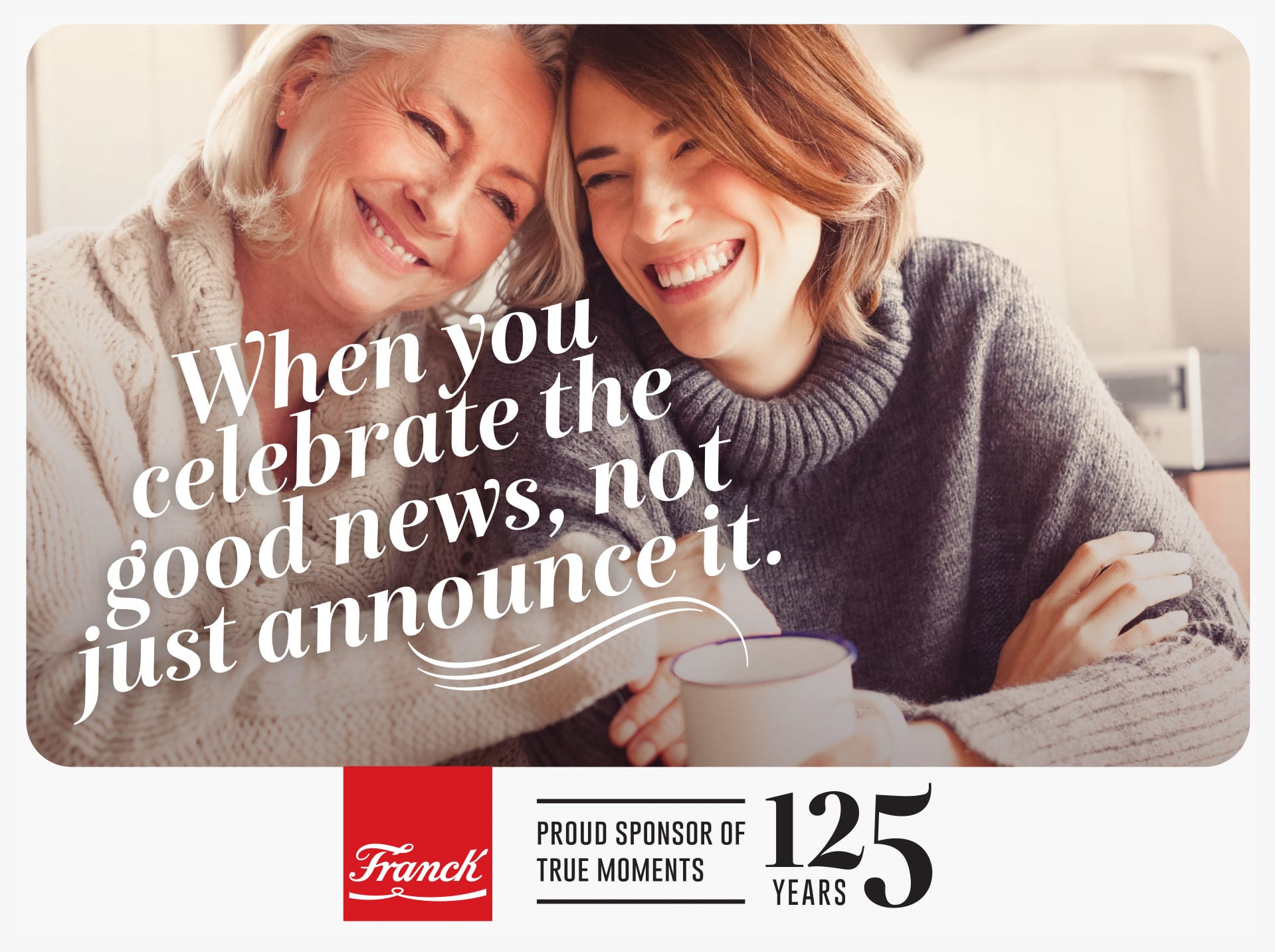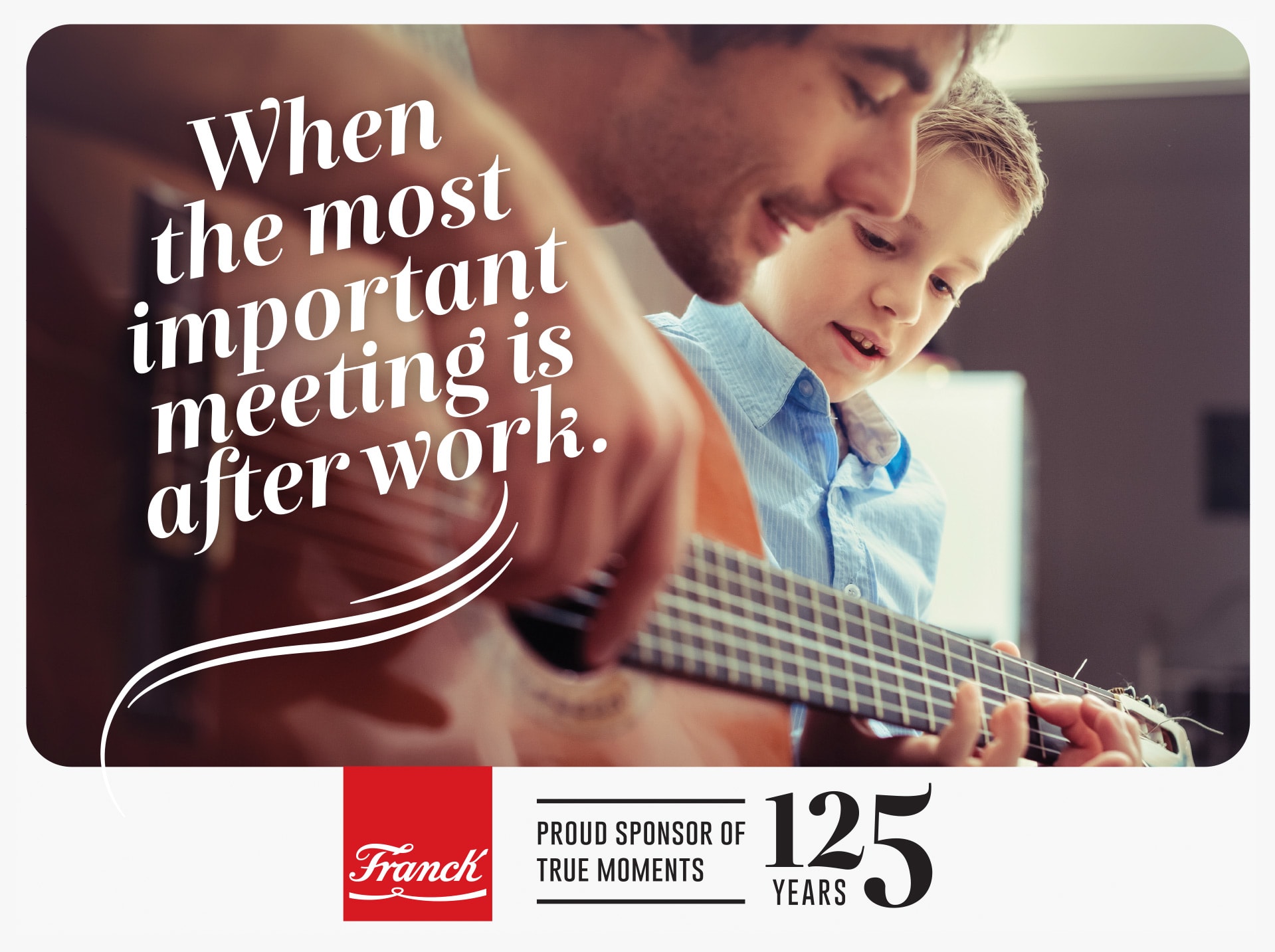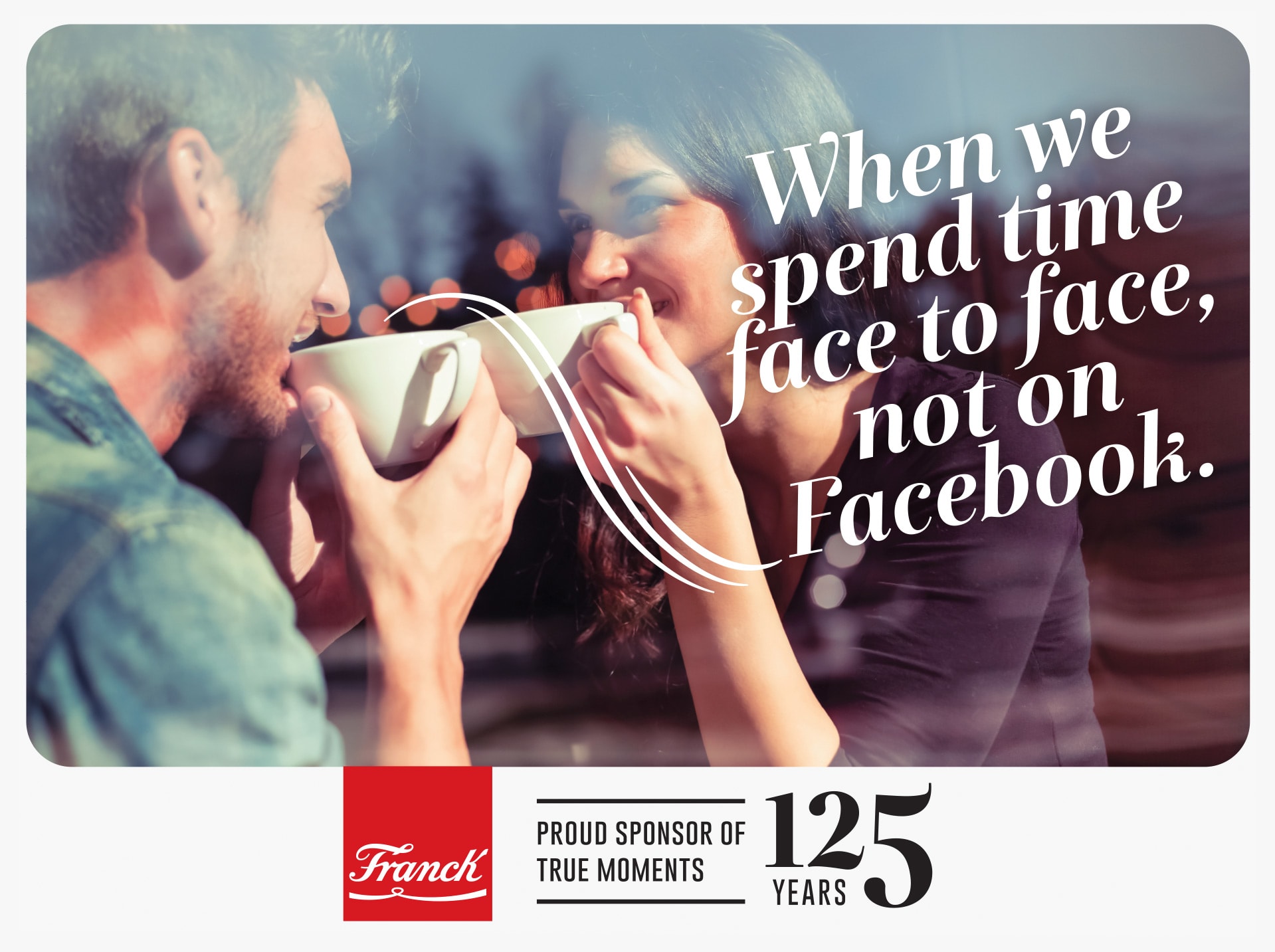 Credits
Señor
Vanja Blumenšajn ~ Very Creative Director, Copywriter | Jurica Ćorluka ~ Creative Director, Copywriter | Vinko Čuljak ~ Art Director | Iva Kaligarić ~ Strategic Director
Associates
Petko Spasov ~ Director | Aleksandar Pavlović ~ Director of Photography | Igor Kuprešak ~ Producer (Mint) | Isa Živanović ~ Producer (Mint)
Franck
Ines Umićević ~ Marketing Director | Ana-Marija Brodarić ~ Brand Manager in the ground coffee category | Ivana Tavra ~ Corporate Communications Director | Matejka Buča ~ Digital Marketing Manager