We bet you heard that same old story a hundred times over, about the Englishman who got his hands on some money overnight after winning the lottery and then went on to spend half of it on chicks, cars and drugs, and split the other half between a bunch of "cousins" he didn't even know existed. What happens to people who unexpectedly have a smaller sum land into their laps?
A THOUSAND REASONS FOR THE ISKON PACKAGE
It's no secret that telecom companies "embellish" their special offers using different teasers that draw in customers. The most popular among them is the magic "zero": 0 kn fees, 0 kn for a tablet, free calls from 0 kn… Users know full well there's no such thing as a free lunch and they are more and more cautious when reviewing complicated plans. But, what if we change this paradigm? By adding up the discounts that come with the package, we came up with an actual sum that new users save – and with it, a new sales pitch: While the others are offering 0 kuna, Iskon is giving you 1000. Damn!
"Mo Money Mo Problems" - Notorious B.I.G.
Does living it up have its dark side?
We decided to use this insight as the basis of our campaign and show the type of problems facing newly minted "thousandaires" – Iskon customers who got 1000 kn as part of the new package (along with an ultrafast internet connection and the best selection of TV channels).
The customers felt what it feels like to be a thousandaire by making Iskon money with their own image and then swapping it for rich prizes.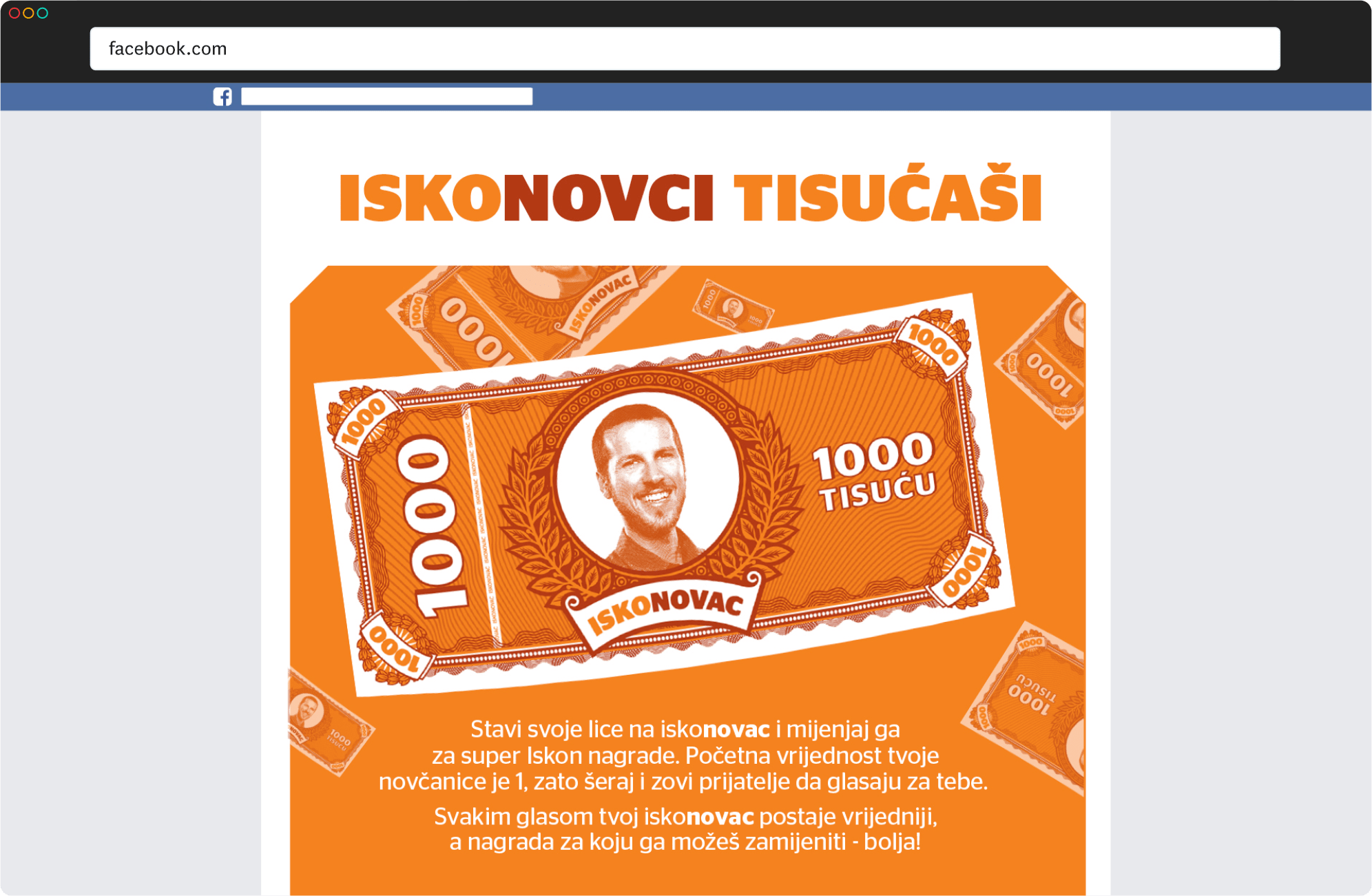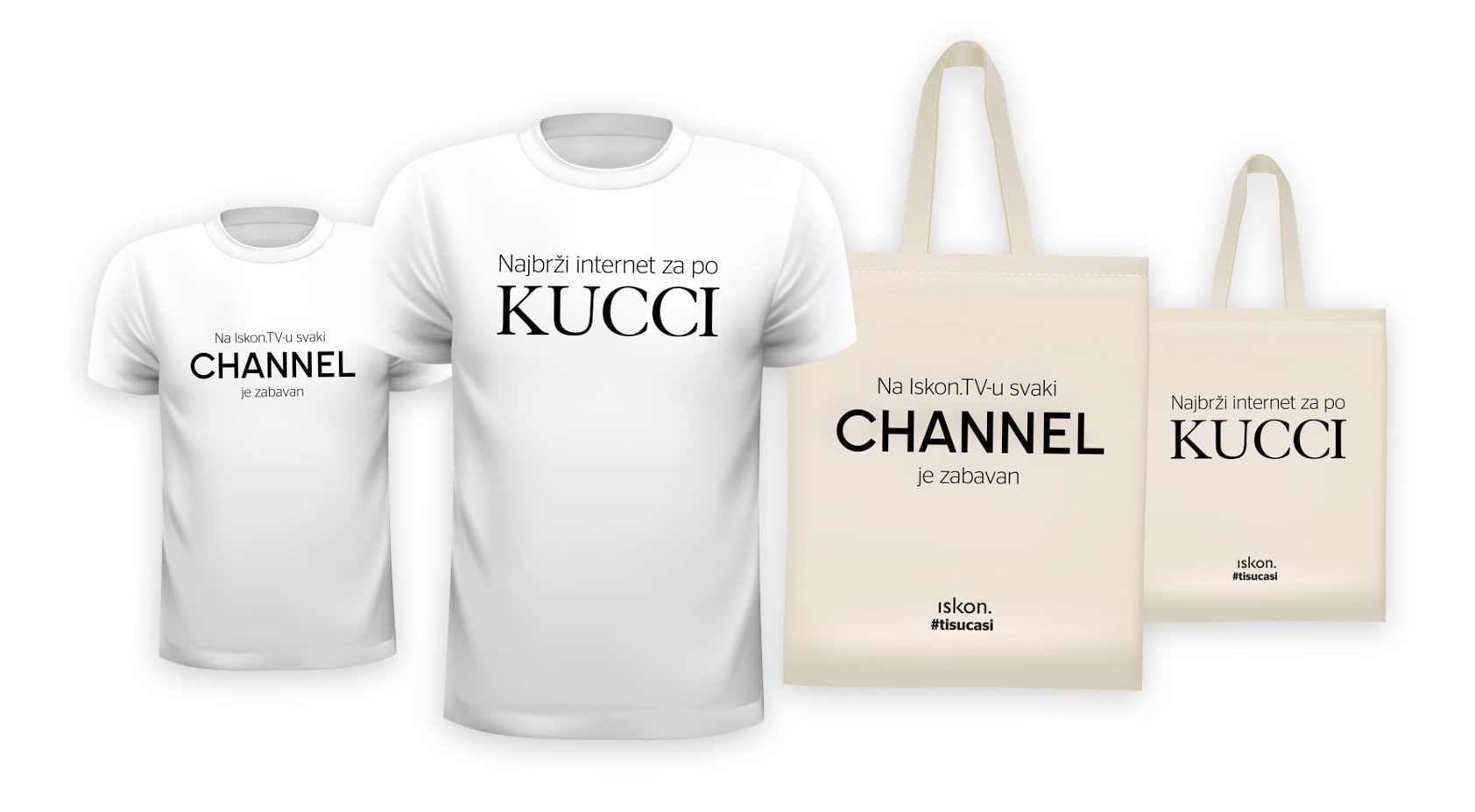 We raised awareness of this problem through social networks as well as in paid advertorials placed in different media.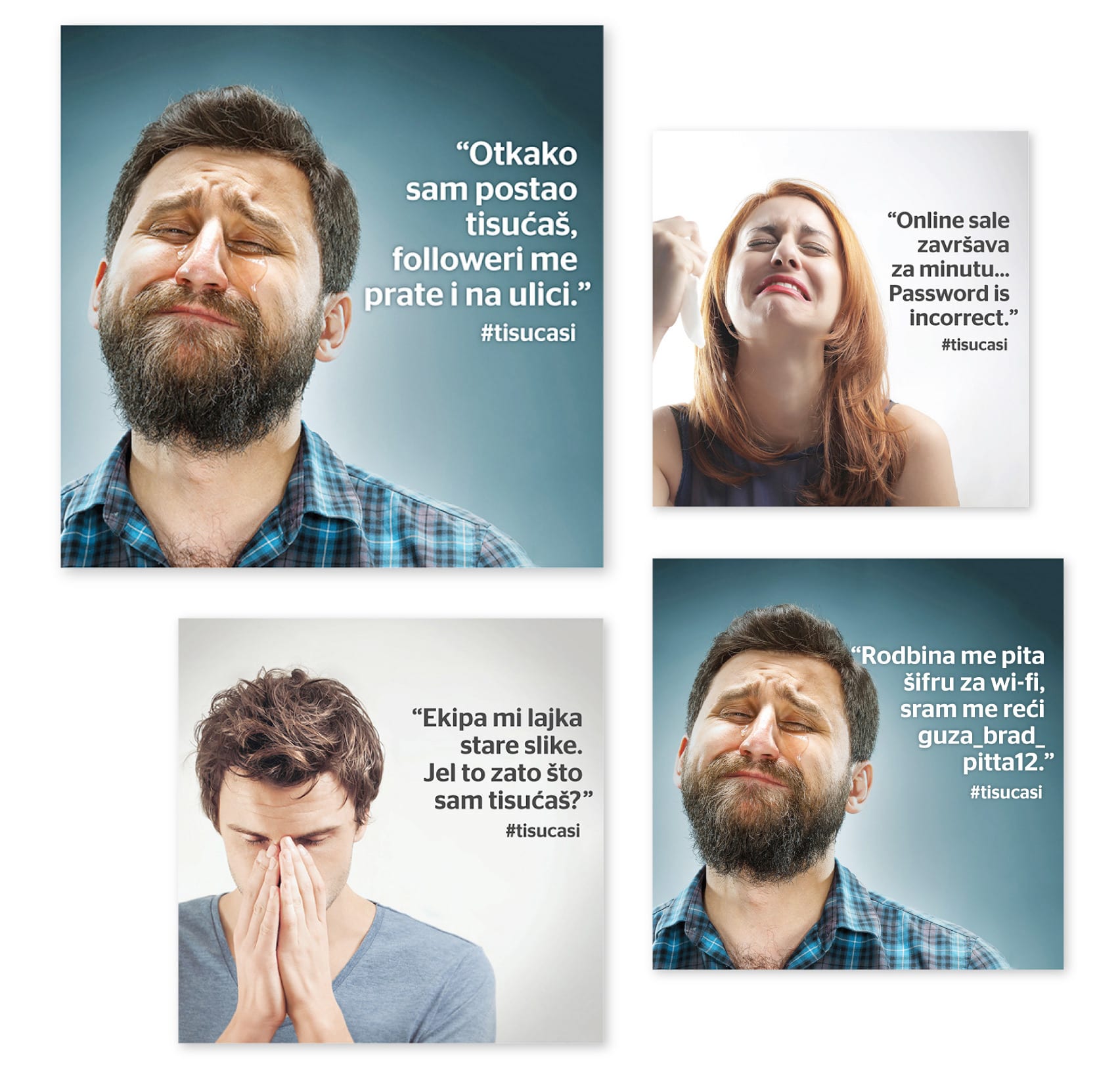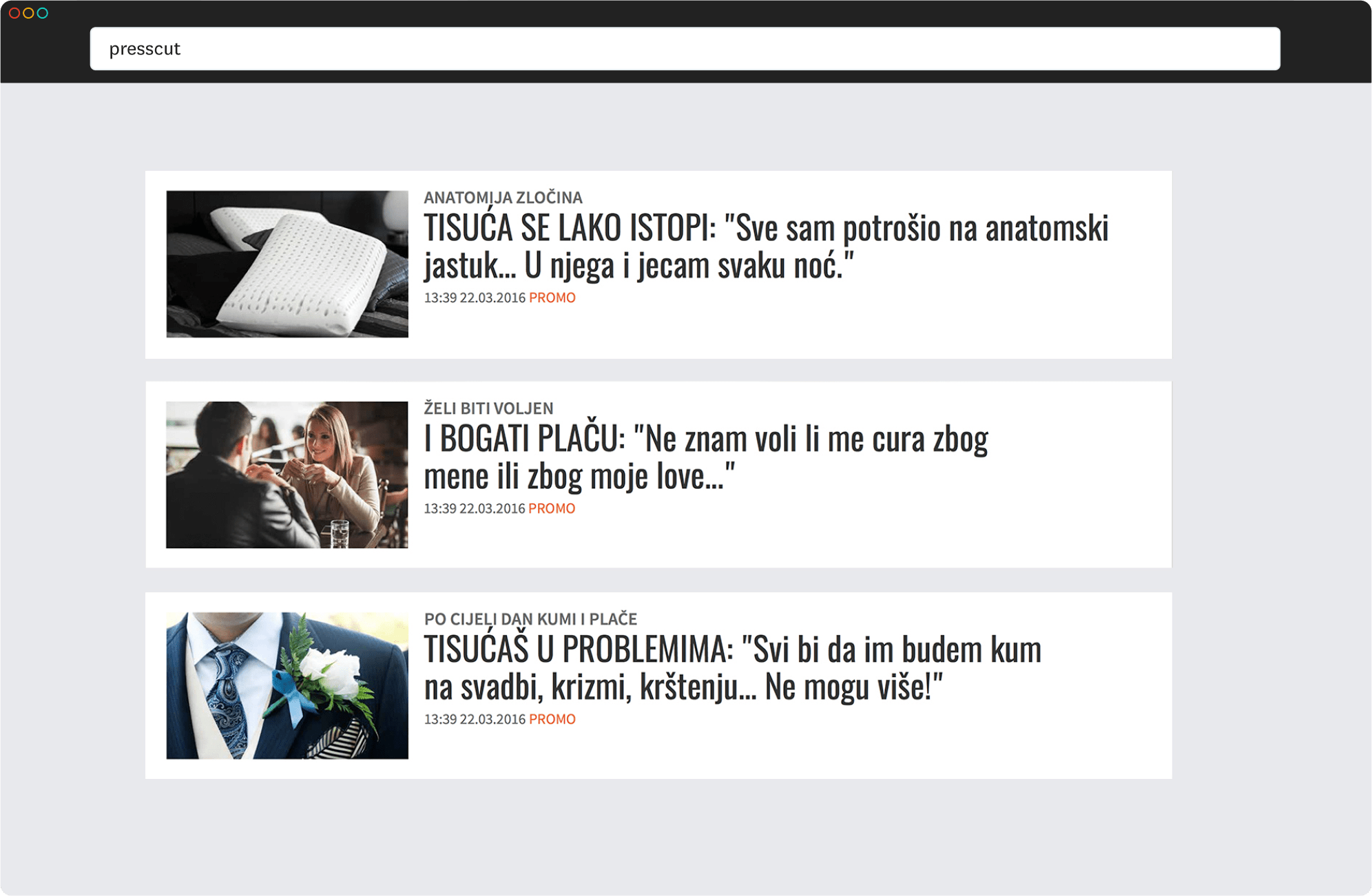 The press kit enabled journalists to get a taste of what it's like to live the high life.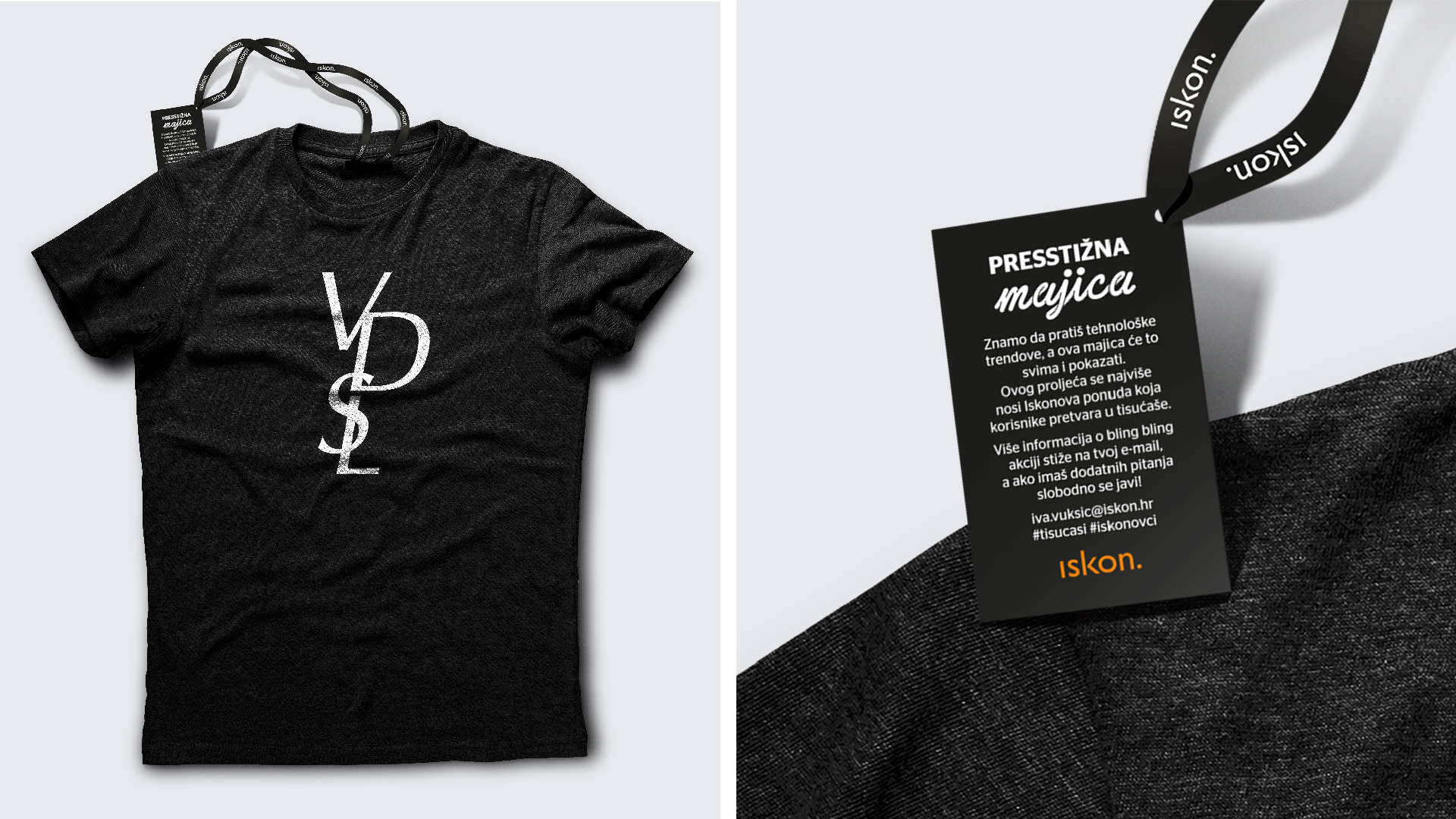 Crying all the way to the bank
This was a record-breaking campaign right from the get-go: in just one day Iskon received the highest number of package applications in its history. The number of internet users rose by 30% compared to the same period the year before, while the number of Iskon.TV users skyrocketed by 51%. These results also impressed the Effie jury, who awarded the campaign a gold Effie, while the tragicomic ads, that stood out in each commercial break, won an award for best copywriting at IdejaX 2016.
Credits
Señor
Vanja Blumenšajn ~ Very Creative Director, Copywriter | Jurica Ćorluka - Creative Director, Copywriter | Vinko Čuljak ~ Designer | Iva Kaligarić ~ Strategic Director | Nina Trumbić ~ Project Lead
Associates
Nikola Ležaić ~ Director | Sven Pepeonik ~ Director of Photography | Ana Šepić Šolaja ~ Producer (Centralna jedinica) | Katarina Bobić ~ Producer (Centralna jedinica)
ISKON
Iva Pregernik Jungić ~ Marketing Communications Director | Tajana Čonka ~ Marketing Communications Specialist | Iva Vukšić ~ Public Relations and Sponsorships Manager | Lovorka Prtenjak ~ Marketing Communications Specialist | Mateo Svećnjak ~ Event, Sponsorship and Promotions Coordinator | Krešimir Madunović - Board Member