You friend's boyfriend troubles are soap opera material, Monday mornings in the office are pure horror, the soccer game was a drama, the aunt who's preaching the wisdom of homeopathy is a comedy. Is life imitating (the seventh) art?
6 MONTHS OR HALF A YEAR?
The same time period sometimes sounds longer because of a different measuring unit – in consumer technology this effect is called unitosity – and we used it to rephrase the special offer from the brief (Iskon.TV: 6 months free) to Iskon.TV: Half a year free. This made the grace period seem longer and made it stand out among the competition. #science
AN IDLE MIND IS THE DEVIL'S PLAYGROUND
So goes the old saying, which – though it has a moralizing tone – carries some truth. With the right perspective, everything can look cinematic – if the existing TV package doesn't offer enough interesting content, die-hard movie fans will simply look for entertainment elsewhere. That's the reason why this was a great, relatable insight - one that will do a good job of presenting the package made just for them.
We brought Iskon.TV into every hallway, stirring up drama in many buildings. If you're intrigued by the strange messages that unexpectedly popped up - click here and check out the entire mini-campaign!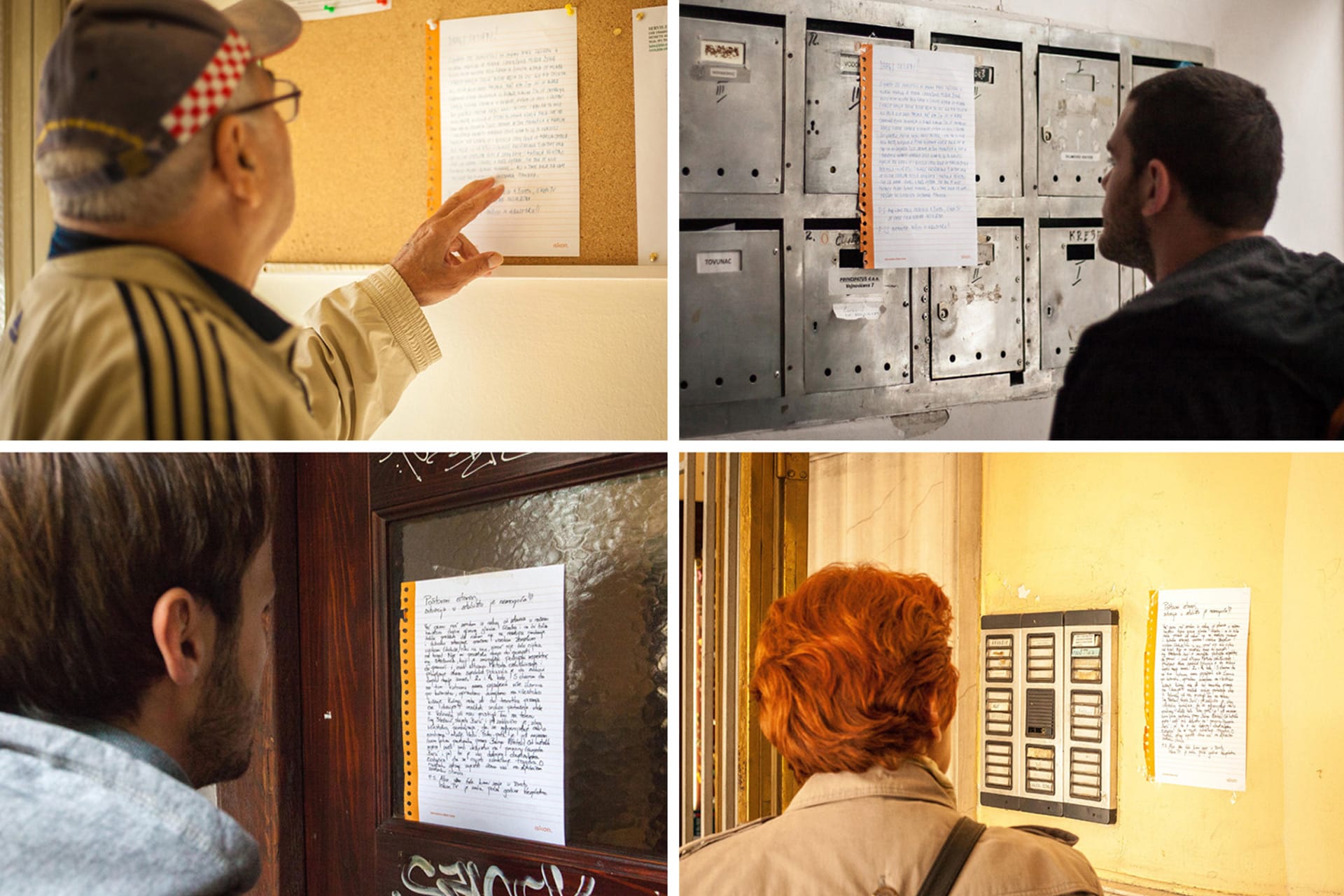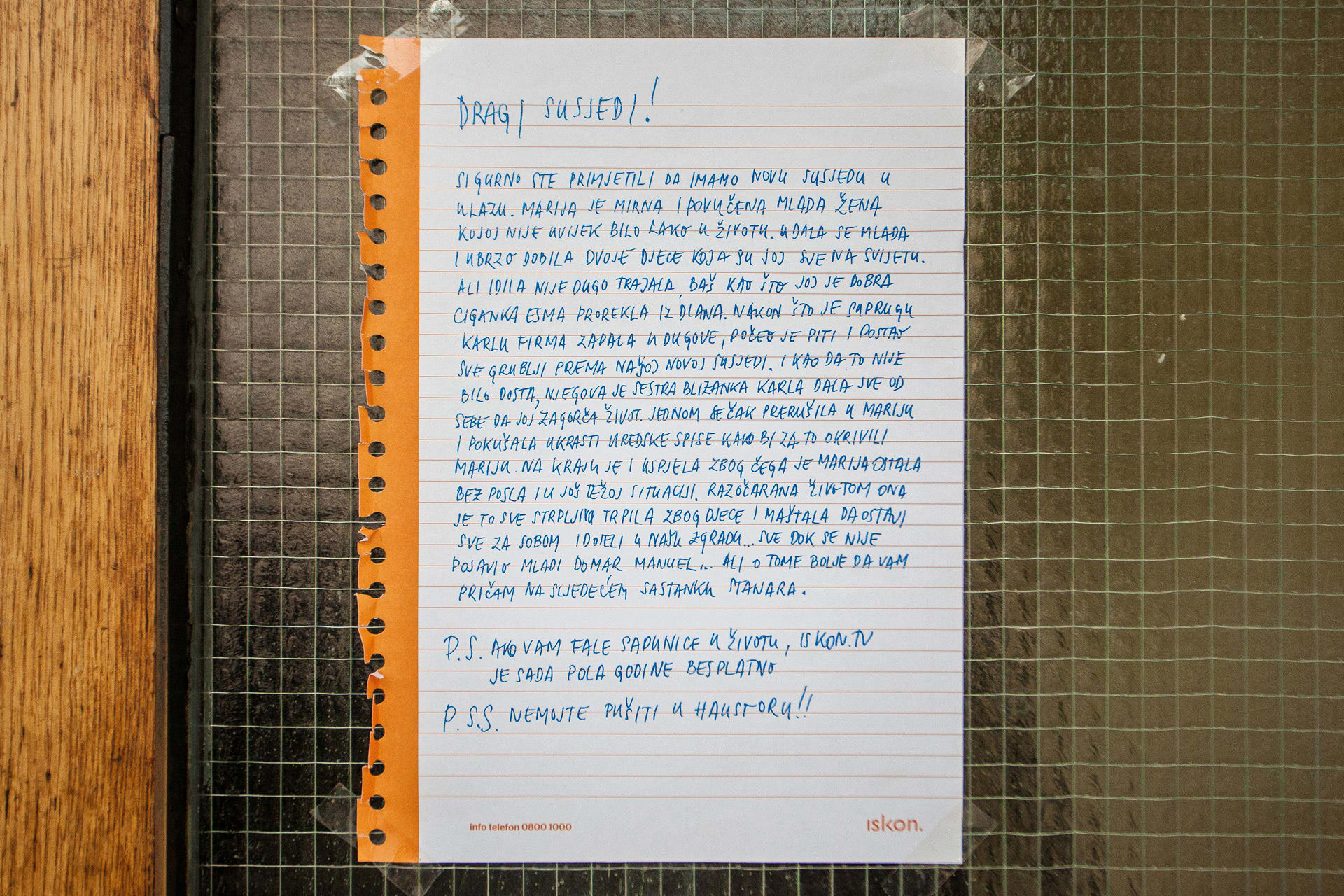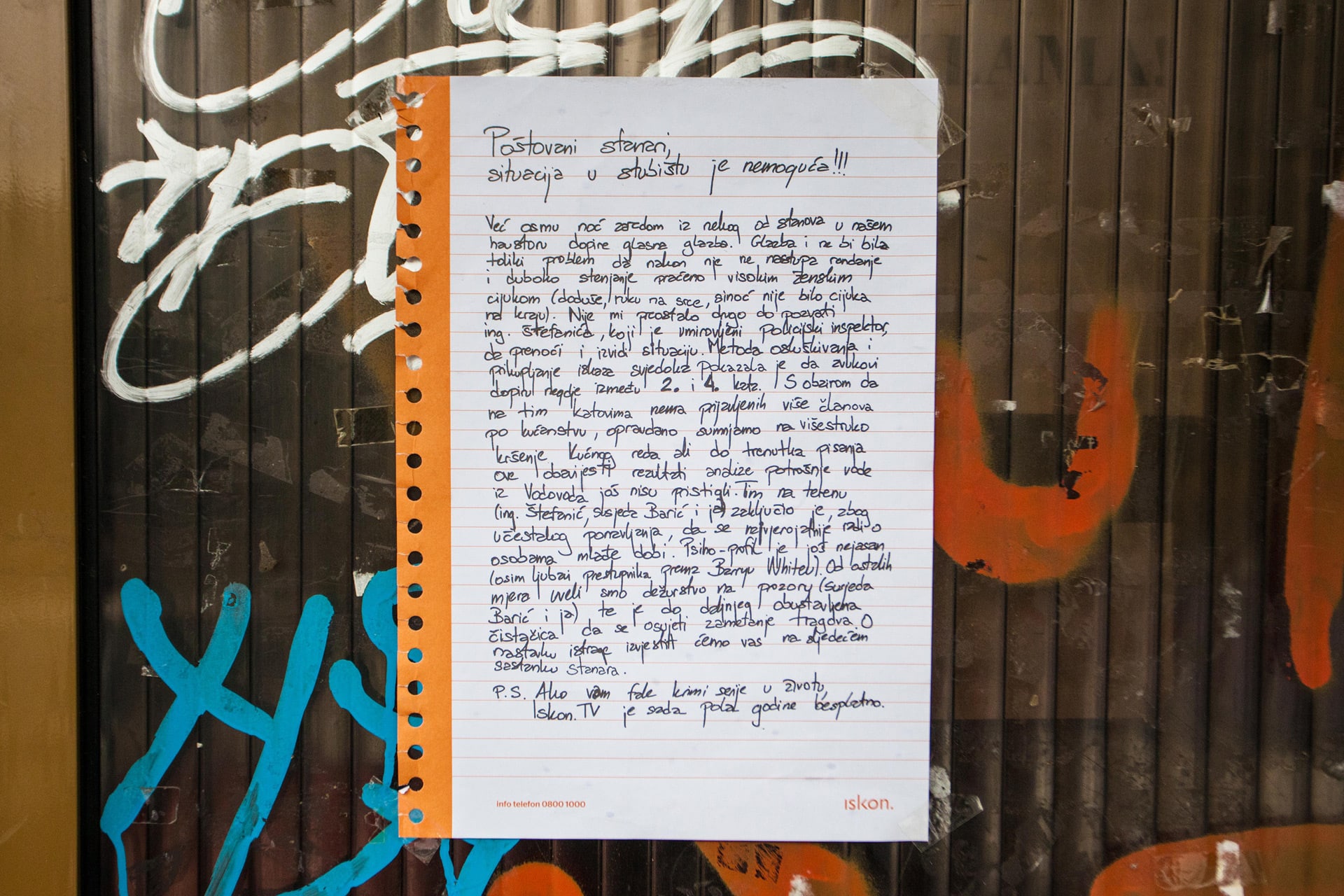 We alerted YouTube users and website visitors that there were better ways to entertain themselves, while giving Facebook users a chance to spice up everyday photos by adding subtitles.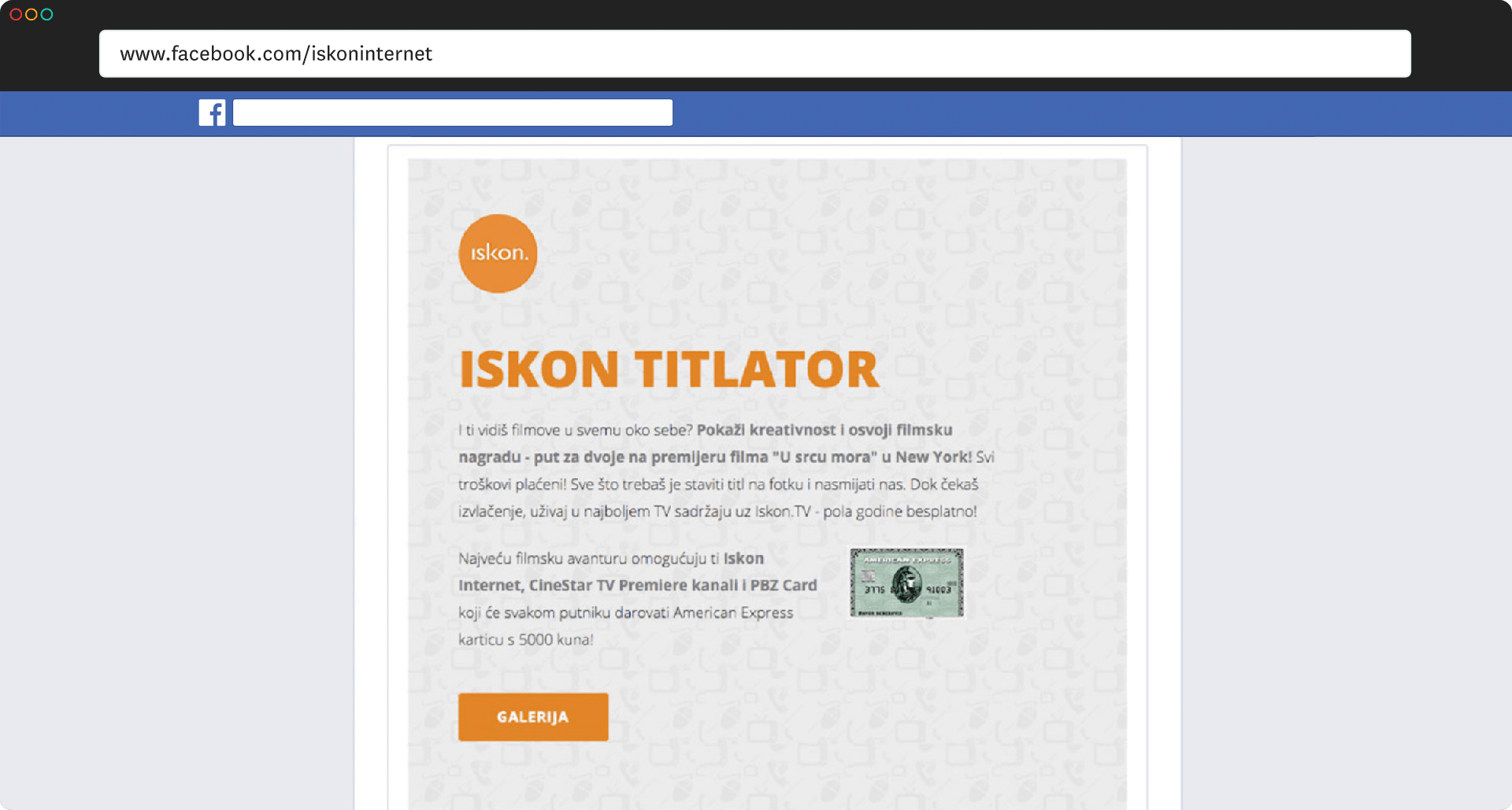 Credits
Señor
Vanja Blumenšajn ~ Very Creative Director, Copywriter | Jurica Ćorluka - Creative Director, Copywriter | Vinko Čuljak ~ Designer | Iva Kaligarić ~ Strategic Director | Nina Trumbić ~ Project Lead
Associates
Miša Terzić ~ Director | Vladan Pavić ~ Director of Photography | Ana Šepić Šolaja ~ Producer (Centralna jedinica) | Katarina Bobić ~ Producer (Centralna jedinica)
ISKON
Zrinka Topalušić Paleka ~ Head of Communications, Public Relations and Sponsorships | Iva Pregernik Jungić ~ Marketing Communications Coordinator | Tajana Čonka ~ Marketing Communications Specialist | Iva Vukšić ~ Public Relations and Sponsorships Coordinator | Lovorka Pretnjak ~ Marketing Communications Specialist | Mateo Svećnjak ~ Event, Sponsorship and Promotions Coordinator | Saša Kramar ~ President of the Board | Krešimir Madunović ~ Board Member for Marketing and Sales