Coming up with holiday gift ideas for clients and associates turns into a creative nightmare in most agencies year after year. How to come up with something original (thousands of international agencies are working on the same thing for decades) that communicates the agency's brand and it is not something that will end up in a trash bin once opened? And we're not talking about lazy gourmet gifts.
BATH-BOMBASTIC GIFT
Since we couldn't relax due to our holiday gift project, we decided to provide our clients and associates with a little something that can help them loosen up. We created Señor's soap operas - bath bombs made for everyone who wants to take their mind off of numerous workplace soap operas. Let him who never "forgot" to pay back fellow co-worker their lunch money or him who never got a bit tipsy and had a little extracurricular activity with a hot colleague after work, cast the first bath bomb in a tub.
Señor's soap opera has 8 terrifying episodes that give the recipient instant desire for a long, tranquillizing bath, and gives us the comfort of knowing that once more we successfully completed the notorious "holiday gift" project.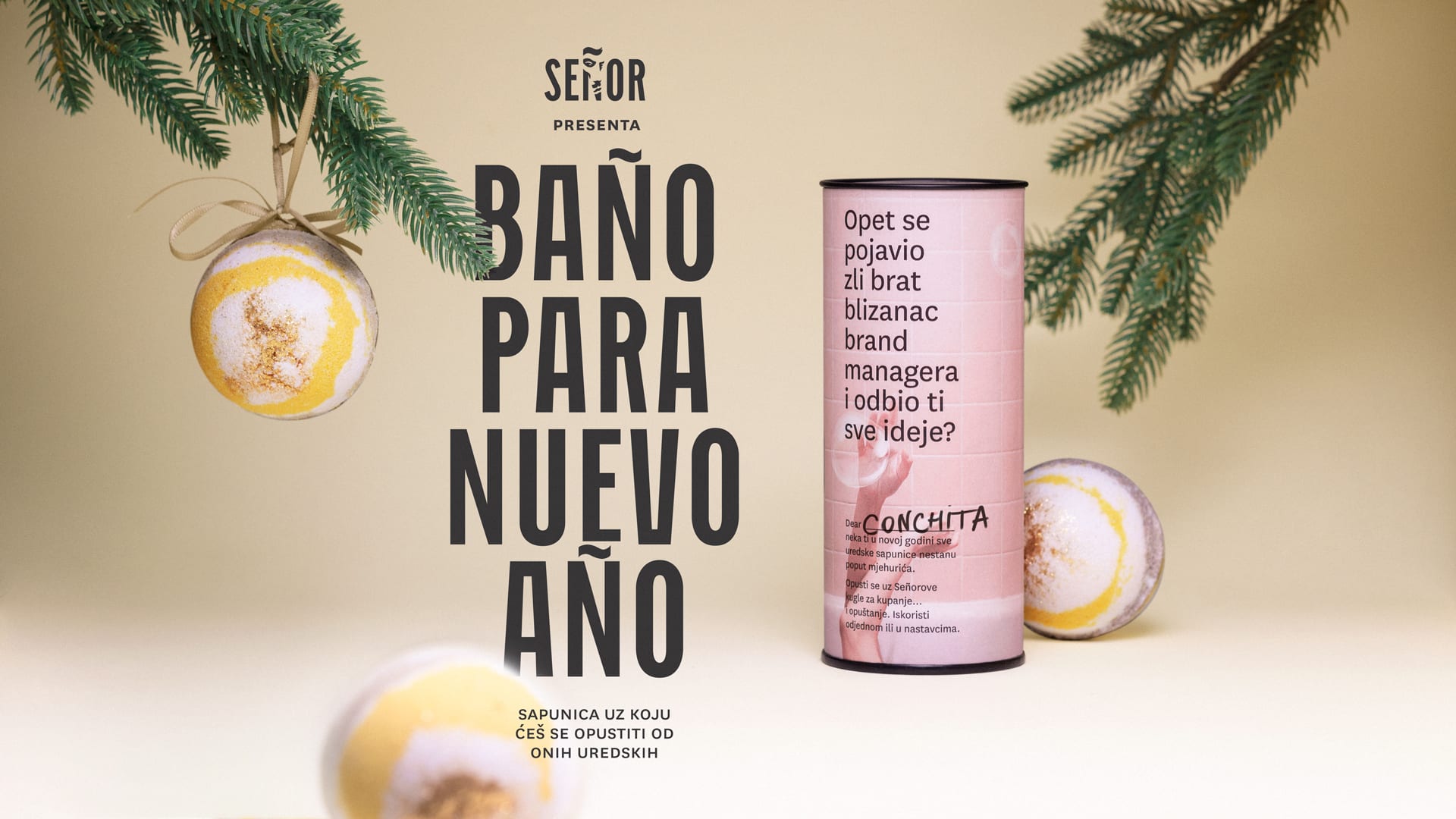 "No quiero vivir sin ti!"
- Emperatriz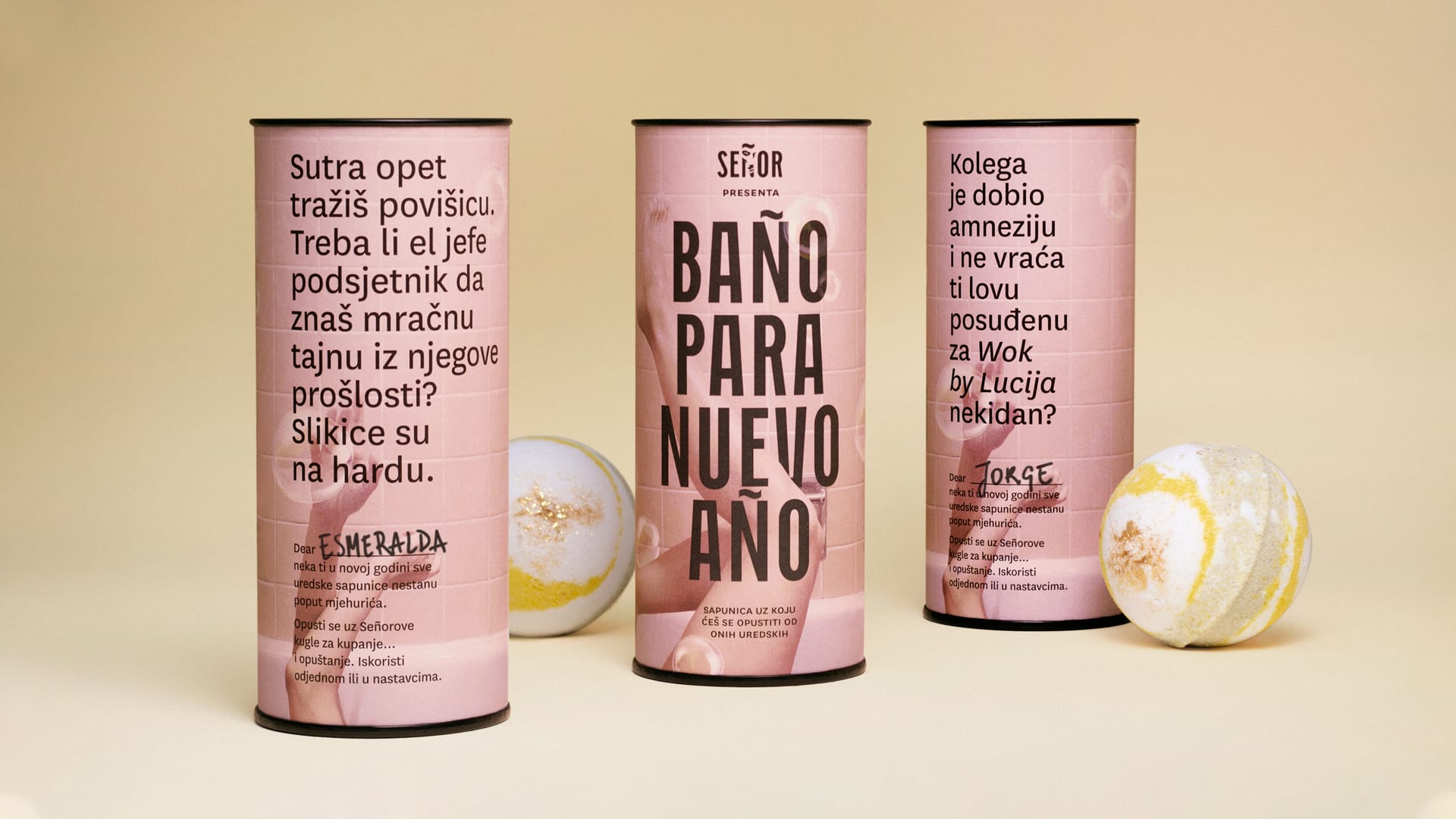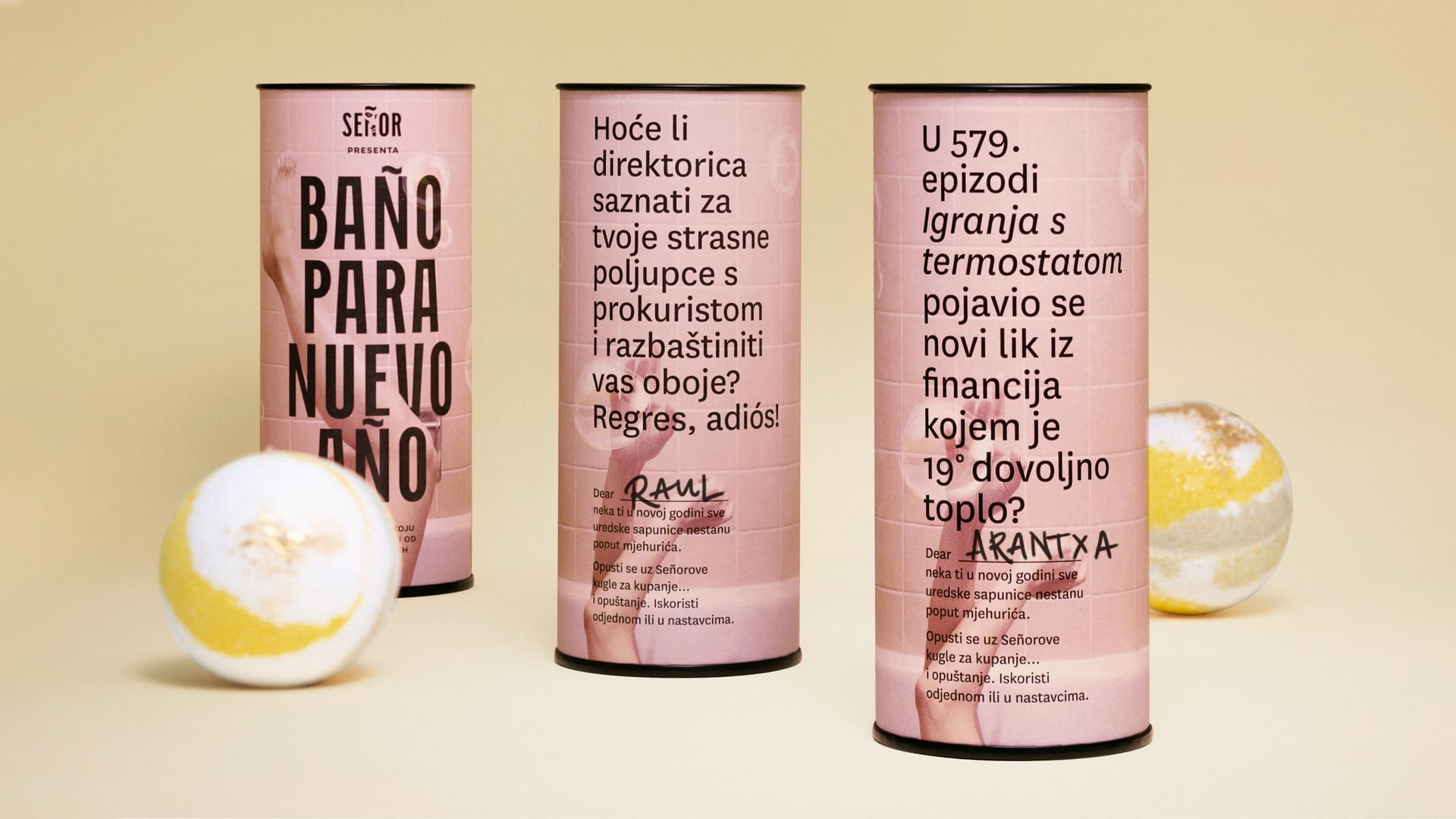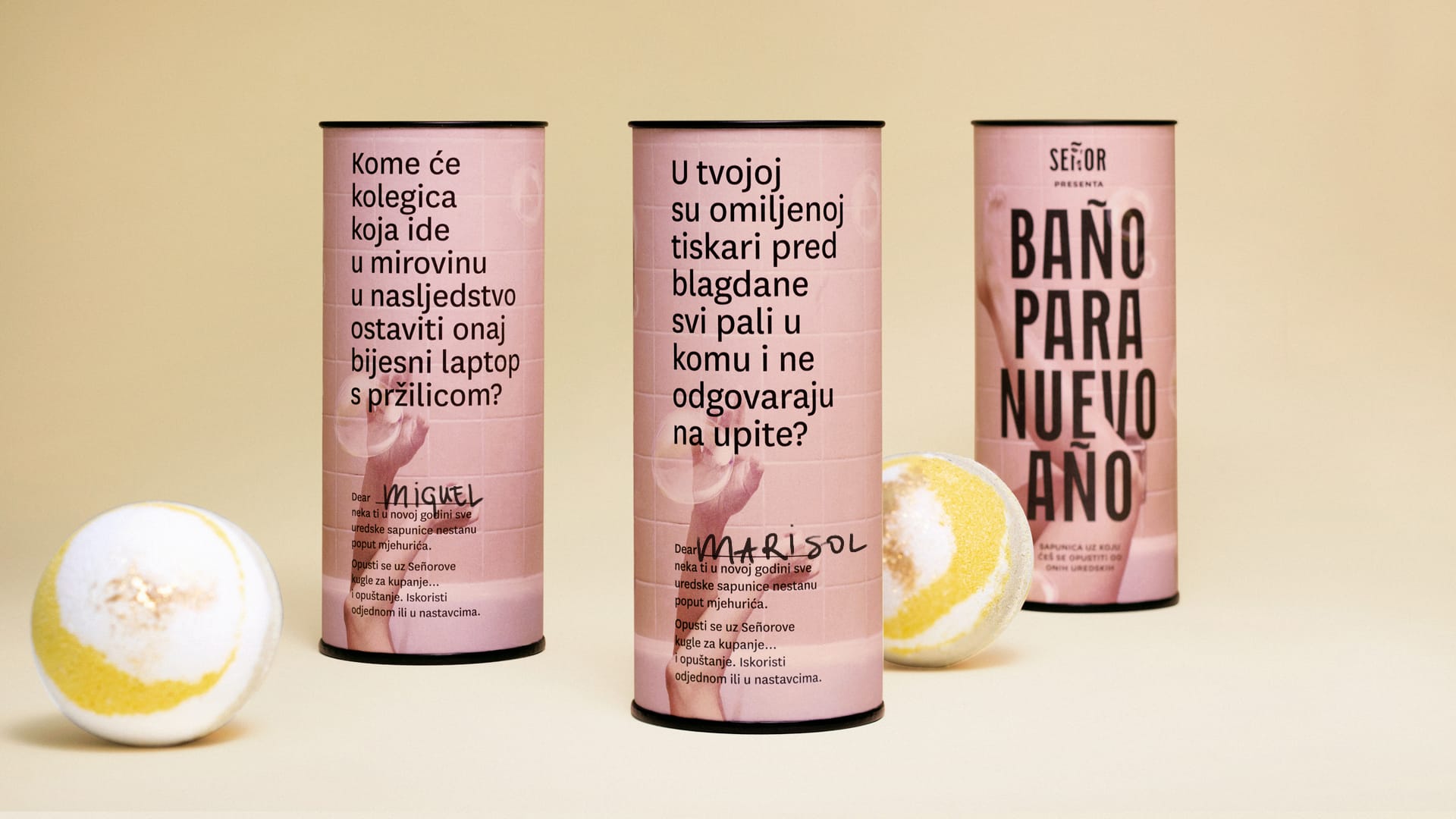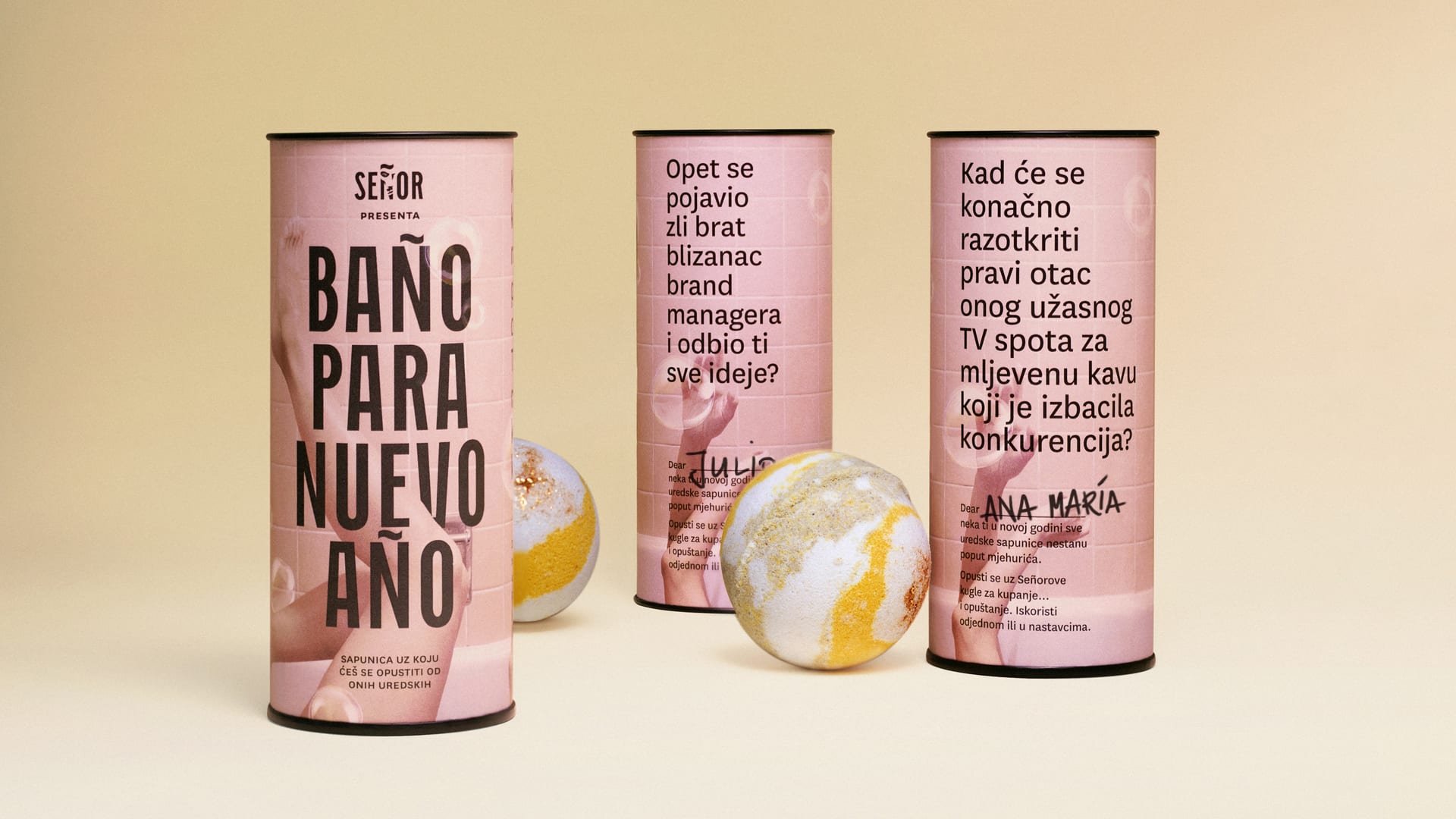 Credits
Señor
Vanja Blumenšajn ~ Very Creative Director, Copywriter | Jurica Ćorluka ~ Head of Creative, Copywriter | Danijela Maričević ~ Head of Account | Lucija Drača ~ Junior Copywriter, Photographer | Tomislav Fabijanić ~ Designer