While our consumerist society insists on handing out unnecessary gifts and companies keep on exchanging cheap merch from Chinese catalogues to the tune of a Mariah Carey song, some people don't have much to celebrate. So we decided to wish everybody a gloomy Christmas in collaboration with the charity organisation Kolajna ljubavi. Yes, you read that right. Our project "Gloomy Christmas" wants to encourage you to share some happiness with those who have little or no reasons for it: the lonely, the elderly and the marginalised.

DONATE YOUR TIME
The collection of melancholic prints and poems has the simple goal of reminding us of the other side of the holiday season. During December's chaotic shopping-sprees you'll hardly remember your lonely neighbour two floors down or that poor old man you keep running into at the tram station. Loneliness hits hard especially this time of year when family and friendships are heavily glorified throughout the media. And so it comes as no surprise that it is also peak season for suicide rates. In a world that keeps spending and hoarding, a mere moment spent together has become the most sought out and valuable "donation" we can give.
These Christmas cards won't ask that you donate any funds or share a sad picture on your social media profile. A little something from the local bakery, fixing the TV channels, or a short rendez-vous over coffee are simple gifts that somebody close to you has been dreaming of for a long time. So, while you're enjoying window shopping, a lavish Christmas dinner party or quality time with your loved ones, make sure to remember the people whose Christmas is a bit different. Find the time and help make their Christmas - a merry Christmas!
For lunch: half an apple.
A knife is scraping an empty plate.
For some it's season to be jolly,
Others wish they had a mate.

Gloomy Christmas!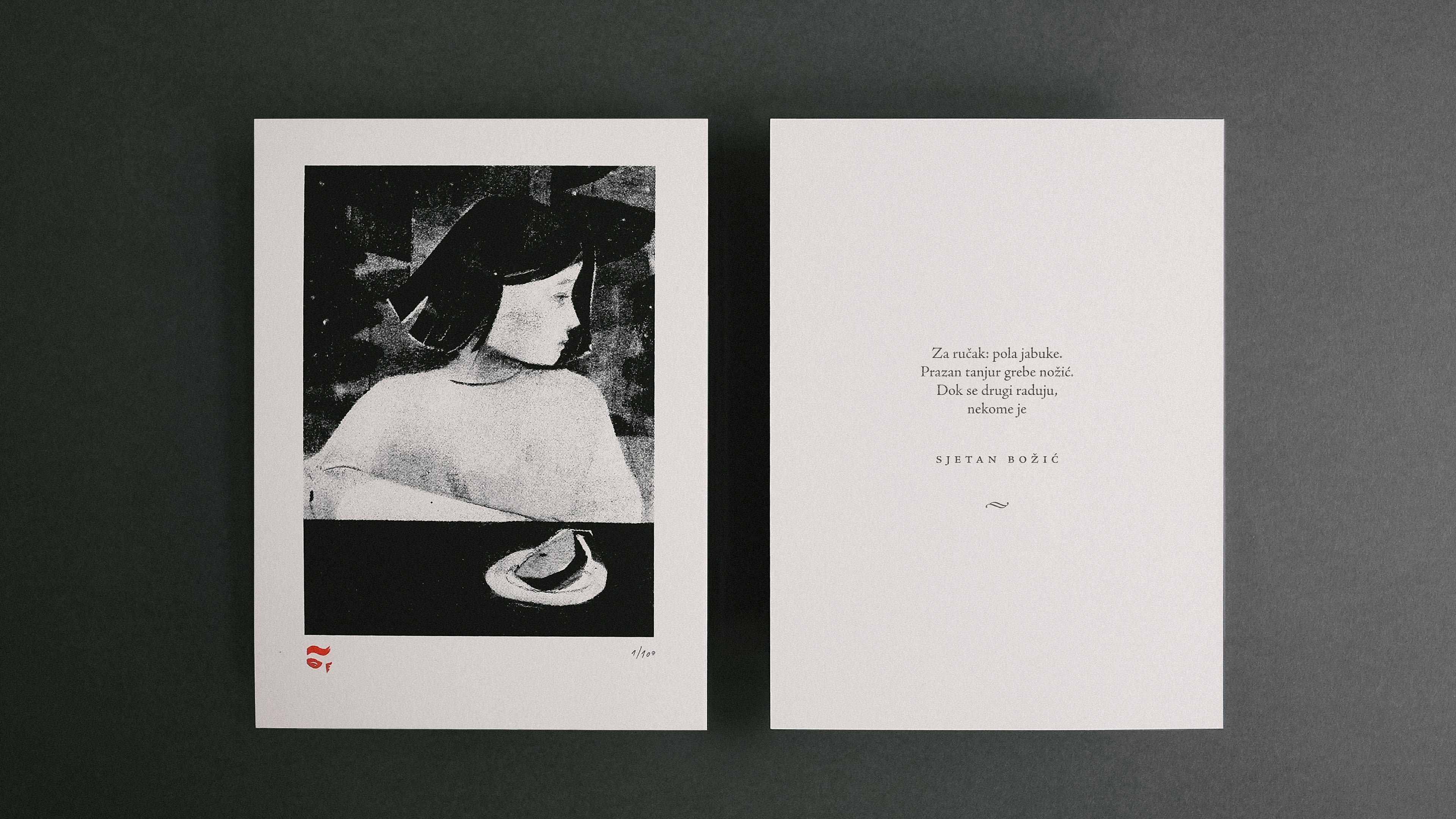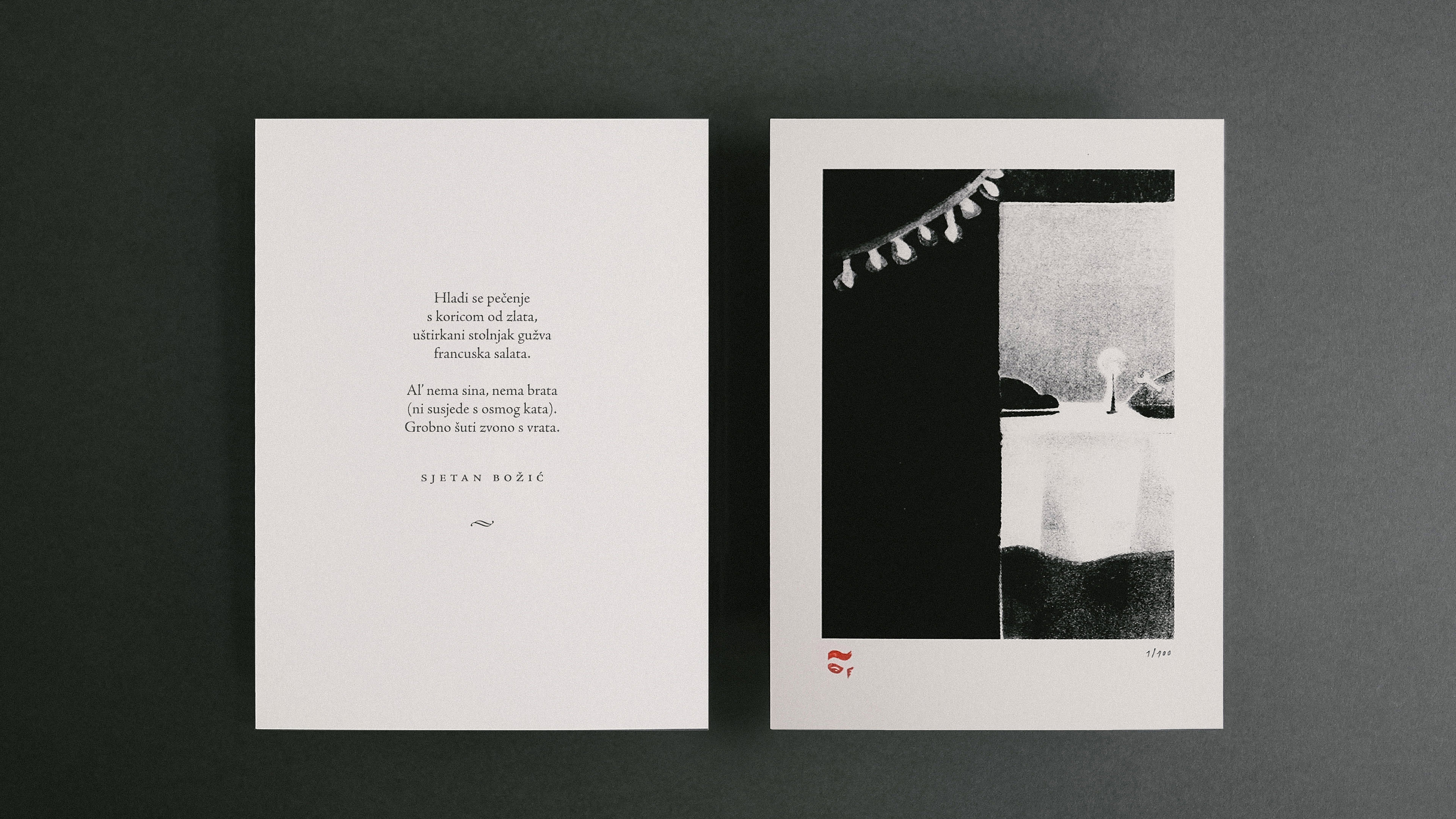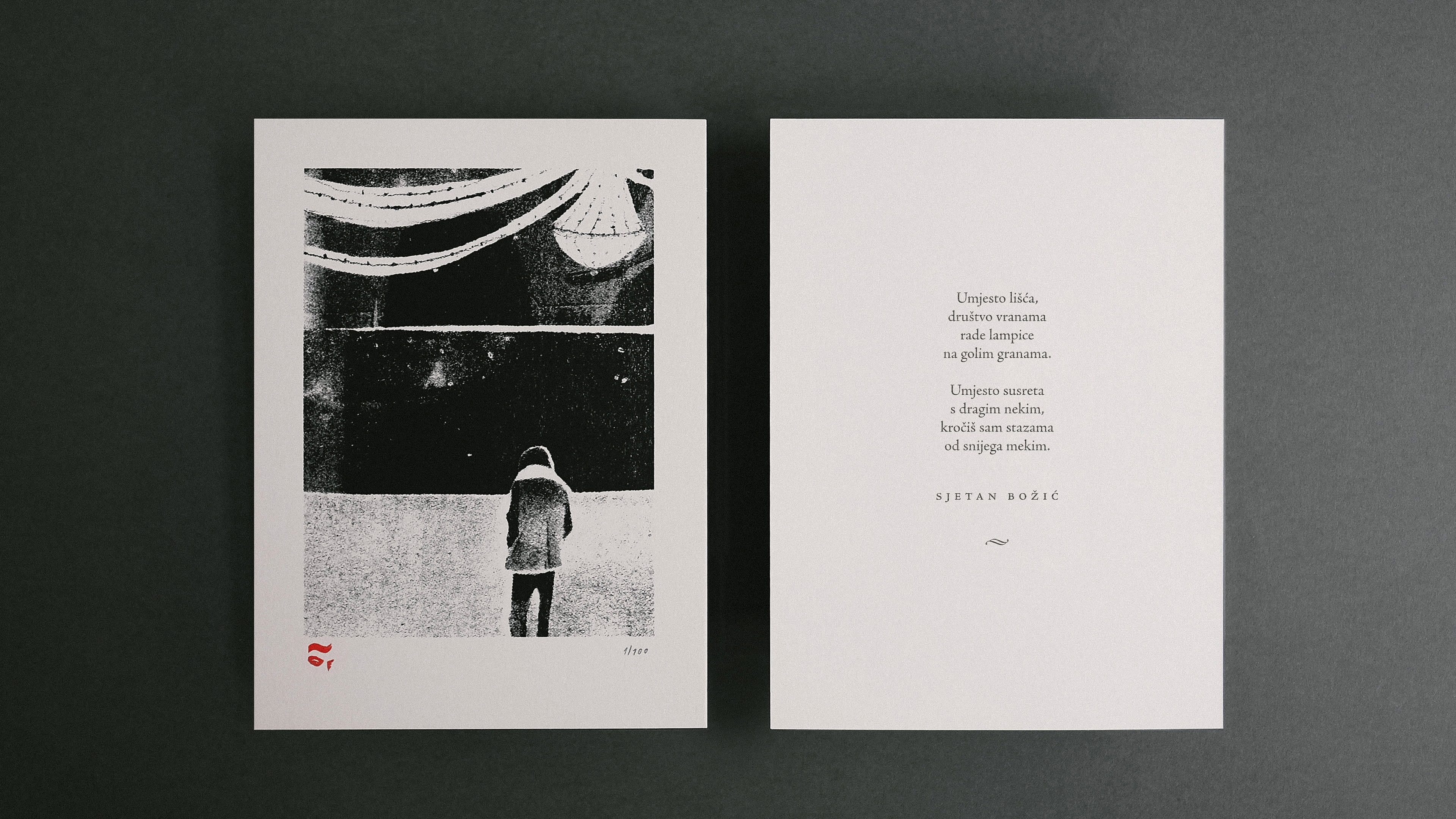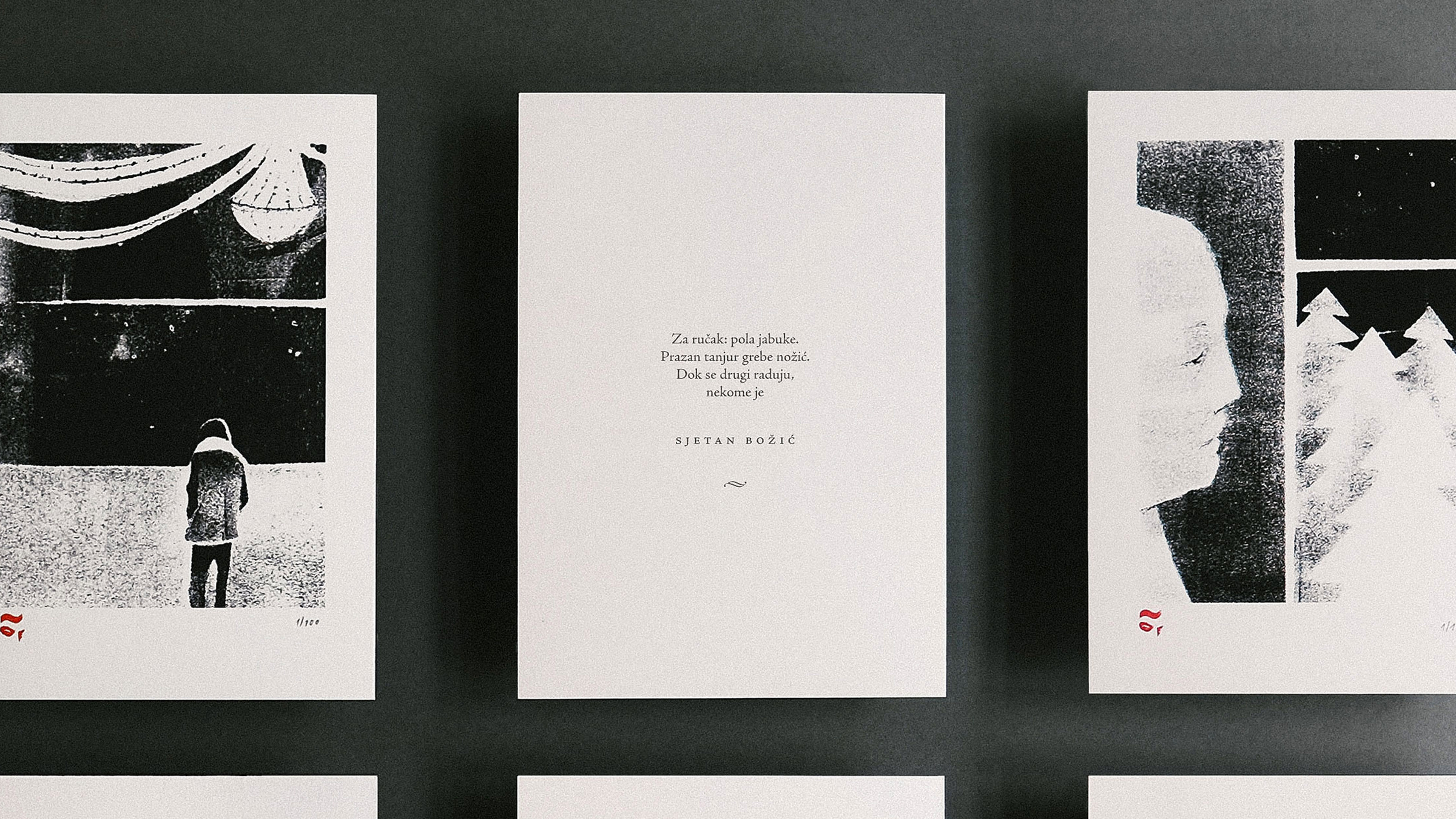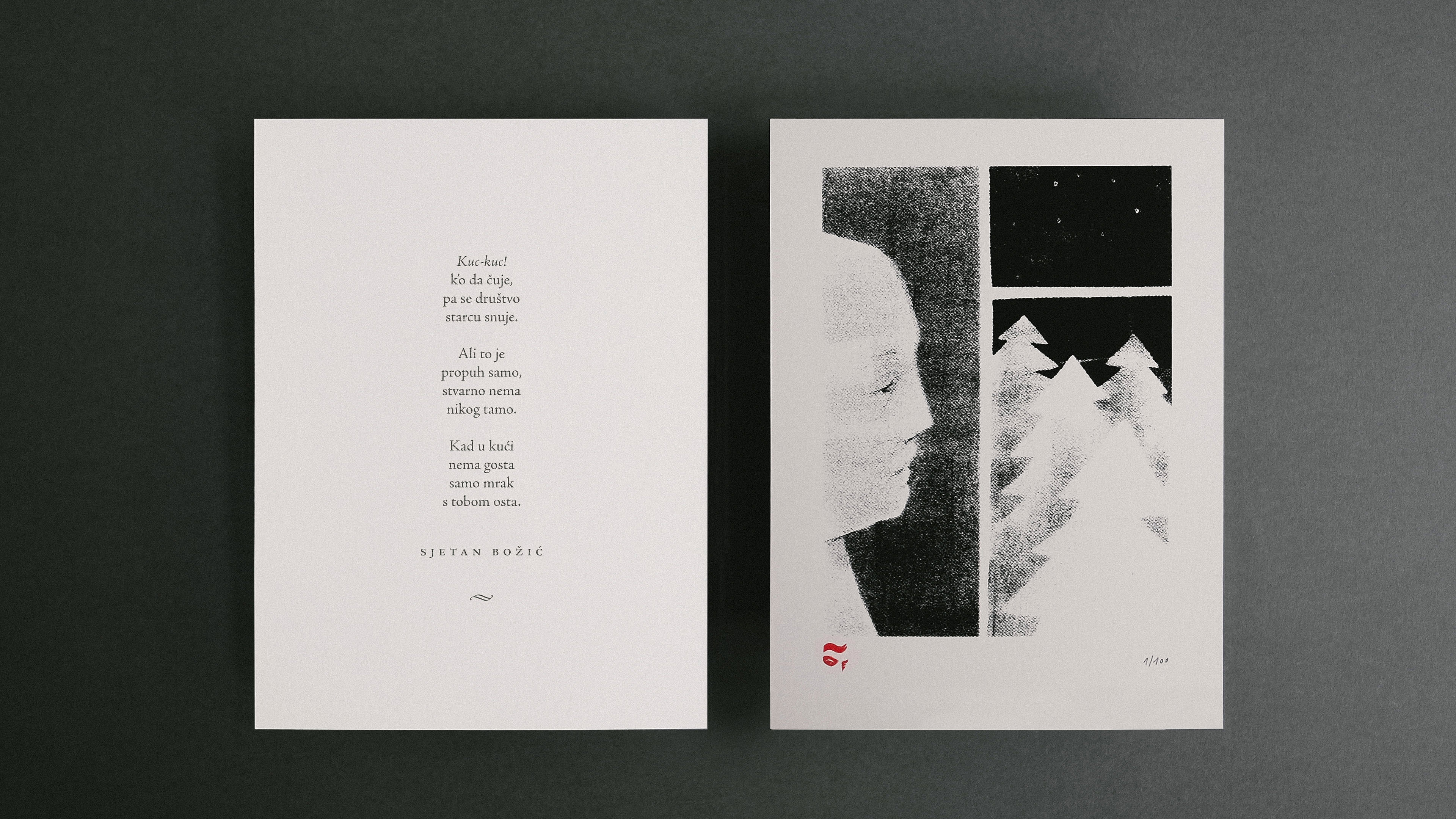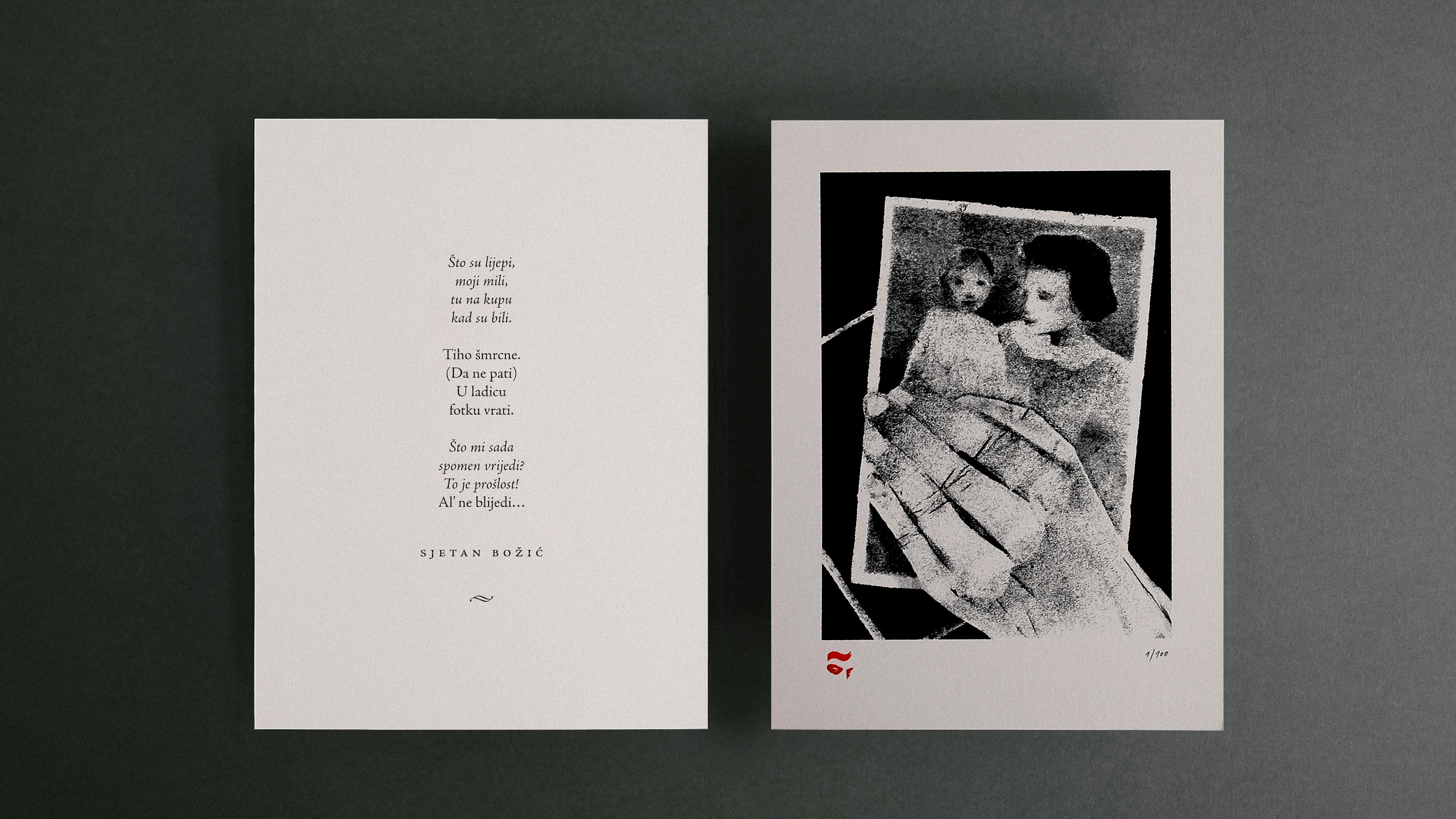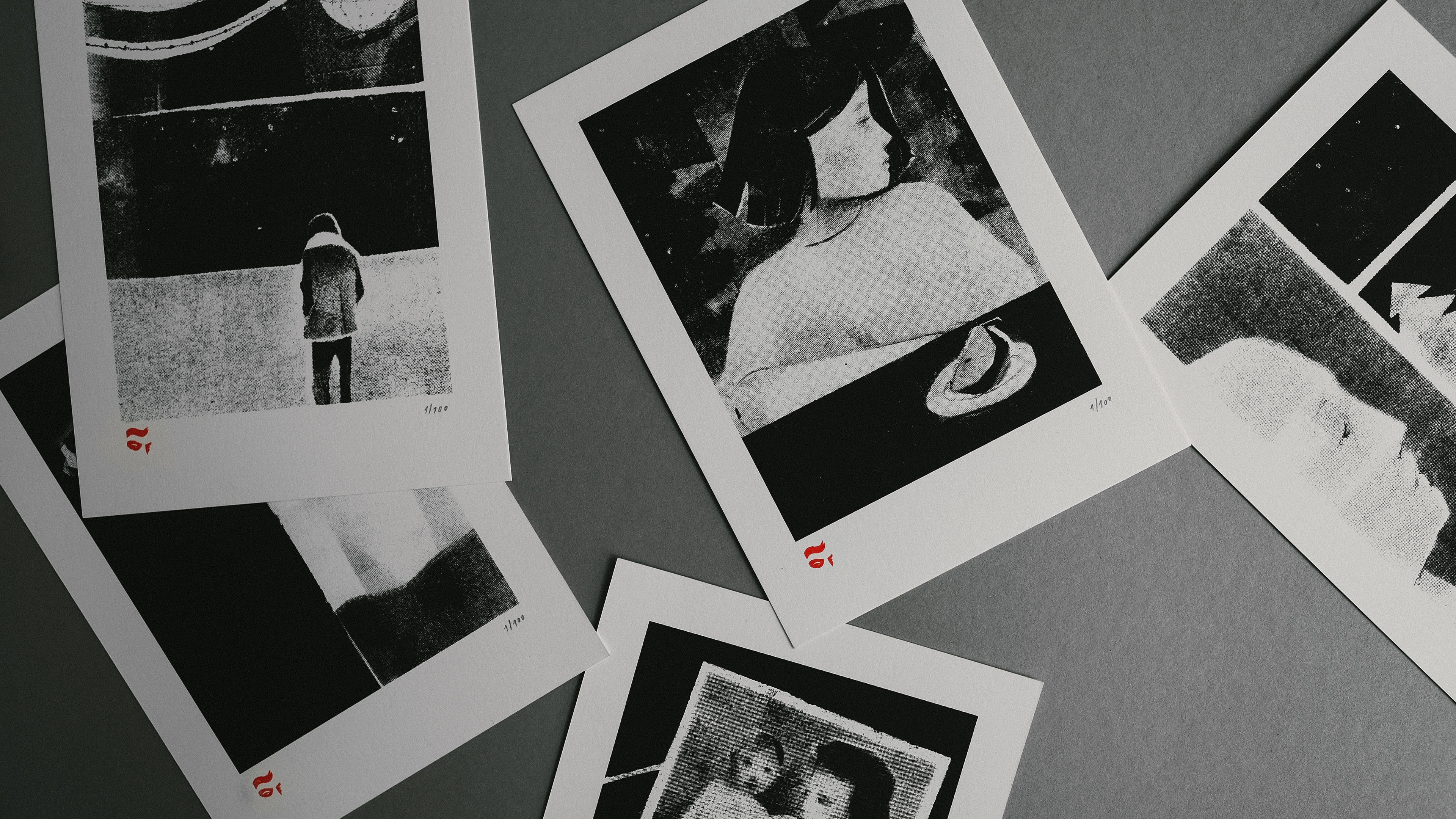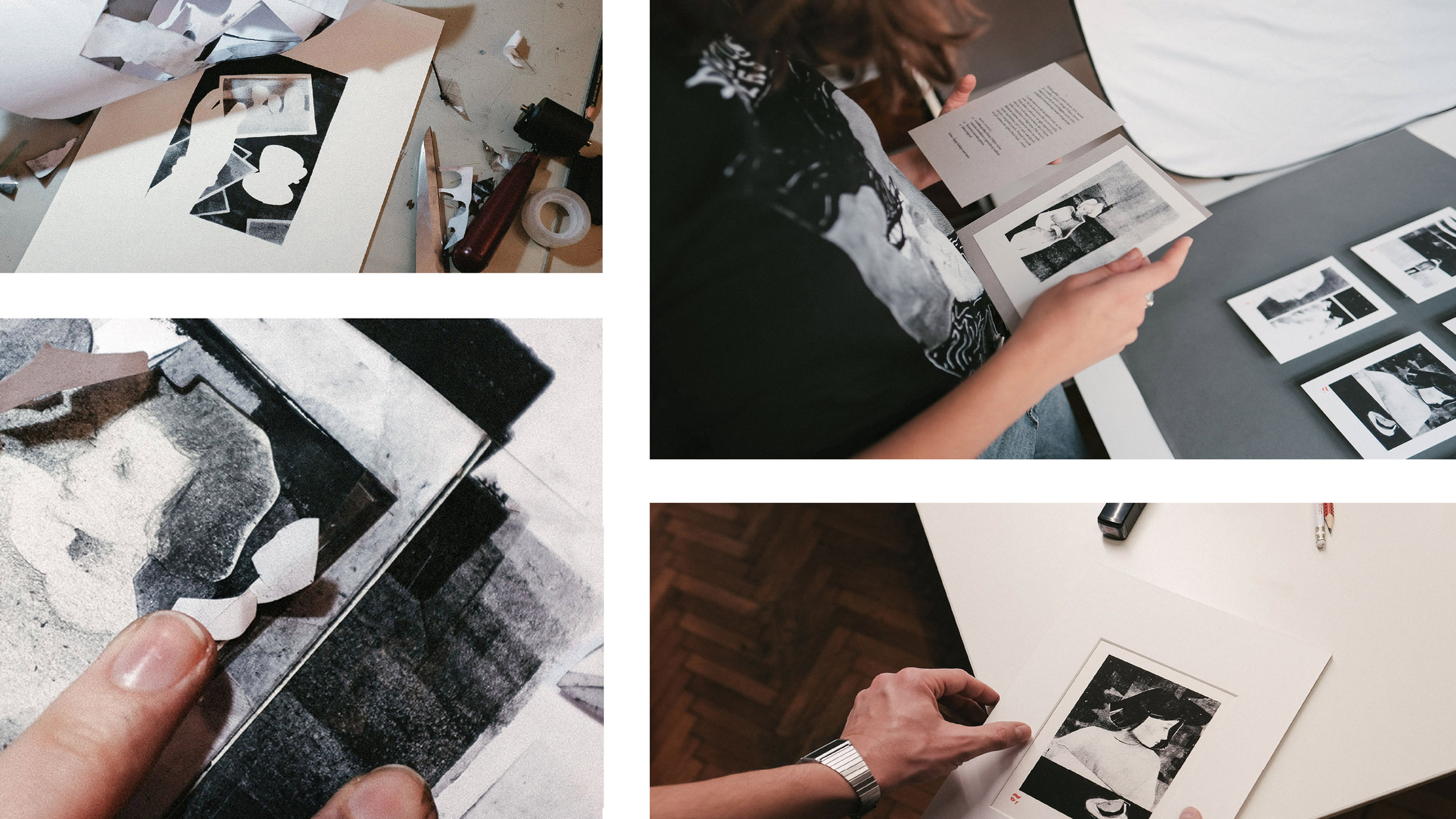 The campaign was supported by B1 plakati (an outdoor media company) in order to get the message across to a wider public during the preholiday season.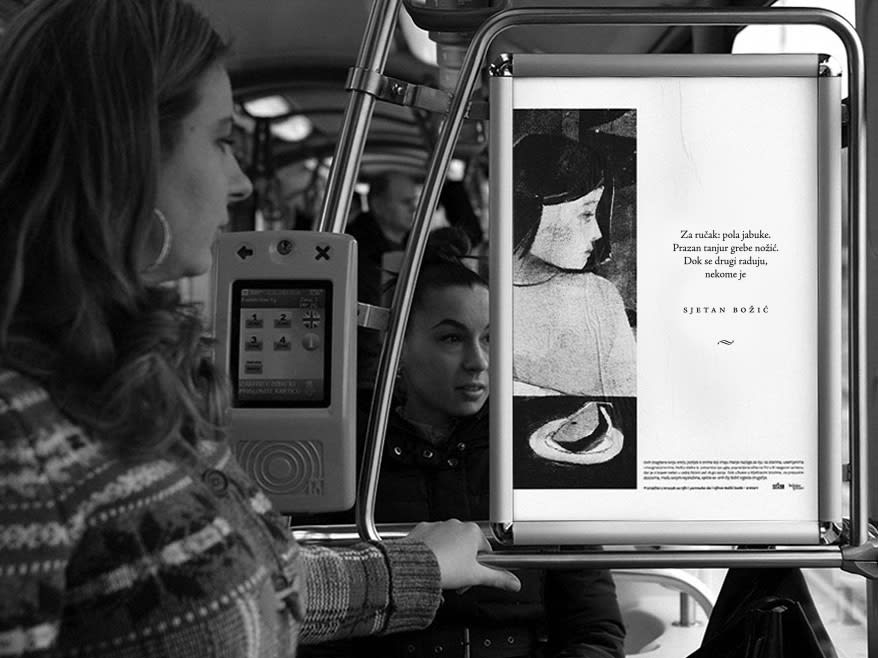 The charity organisation Kolajna ljubavi was founded in May 2008, and "Gloomy Christmas" turned out to be their financially most successful fundraising campaign for Croatian people in need - to date.
The results are anything but gloomy
The campaign raised more then 20,000 kn in just two weeks, with the profit from Christmas cards sales used to help out people of lower socioeconomic status. Just before the holiday season, with help from volunteers, the necessities made their way to Mrs. Mara, Mrs. Ana, Mr. Mato and others and made their holidays a bit nicer. And that's also how Gloomy Christmas continued Señor's proud tradition of socially-conscious holiday projects: Brand New Year, Sloganini and unBLOK.
Credits
Señor
Vanja Blumenšajn ~ Very Creative Director, Copywriter | Stipe Bačić ~ Account Manager | Klasja Habjan ~ Illustrator, Designer | Boris Miletić ~ Project Photography
Kolajna ljubavi
Ivana Marasović, Antonia Pejaković, Anera Stopfer, Hanna Ondej and volunteers