Which of these puts more pressure on the agency - launching the first campaign or launching the follow-up campaign after a very successful first one?
WIENER TAKES IT ALL
We've launched Wiener's platform Insures your peace of mind at the end of 2019 and it proved to be a major success by all kinds of measures. An increase in all brand indicators (brand awareness, usage, consideration), growth on a market in decline, and better results when compared to the competition with larger budgets – these are just some of the parameters that confirm the efficiency of Wiener's new positioning and communication. The results have surpassed all of Wiener's previous campaigns and exceeded all expectations.
In the first half of 2020 Wiener jumped from 4th to 2nd place on the national list of insurance companies based on their premium income! The charged gross premium was 18% bigger than for the same period in 2019 (with the market drop in premiums by 3.72%). In the life insurance segment Wiener has grown 16% and became the leader on a market that reports a 16% decline.
SMALL WORRIES
As this platform insured our peace of mind as well, there is nothing left for the second campaign but small worries like what actor to choose, what costume to pick, what location to shoot at… and the smallest of them all - which scenarios, among a bunch of good ones, to select for production. If it were up to us, we would choose all of them! Check out the ones that made the toughest cut.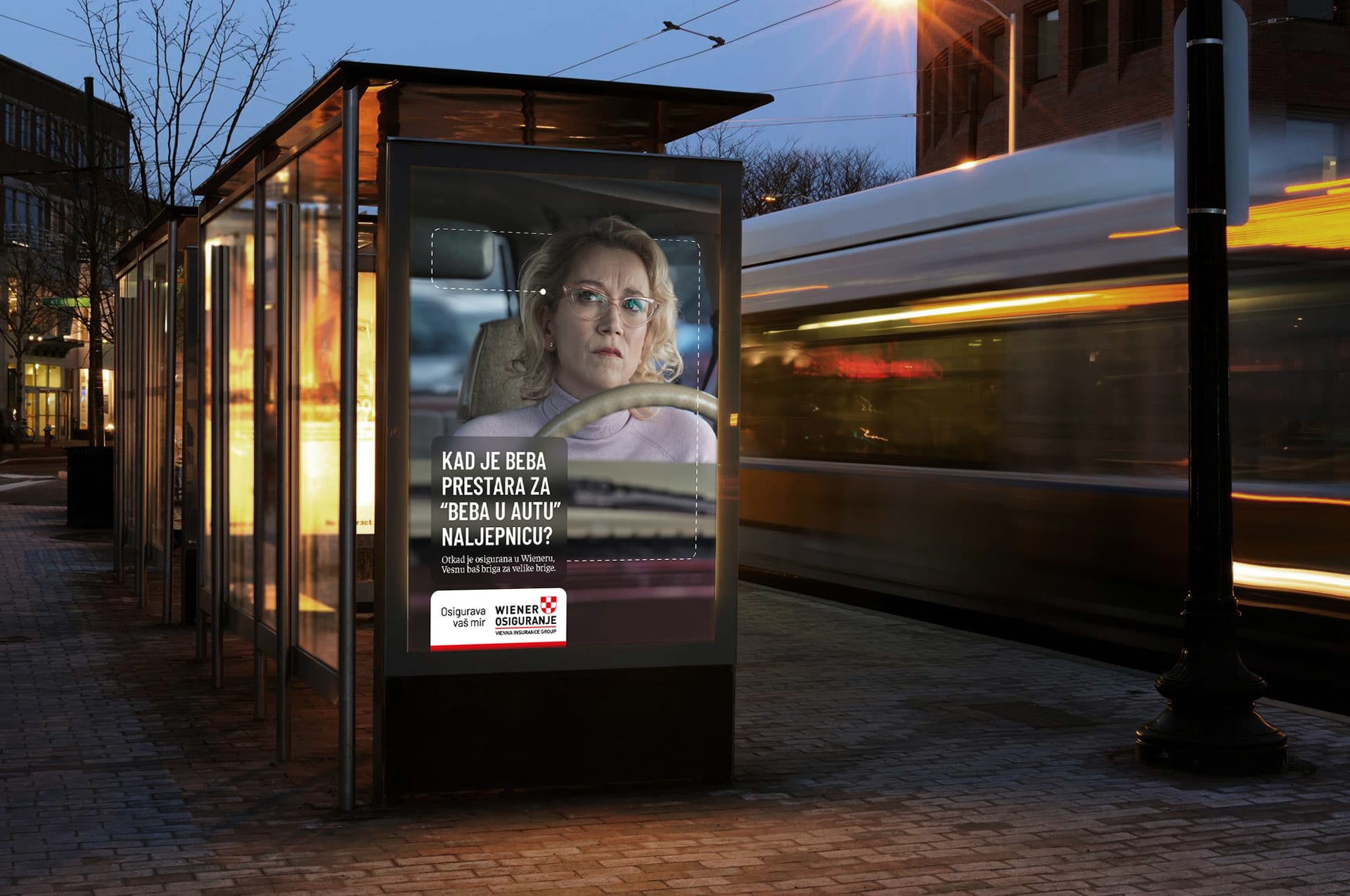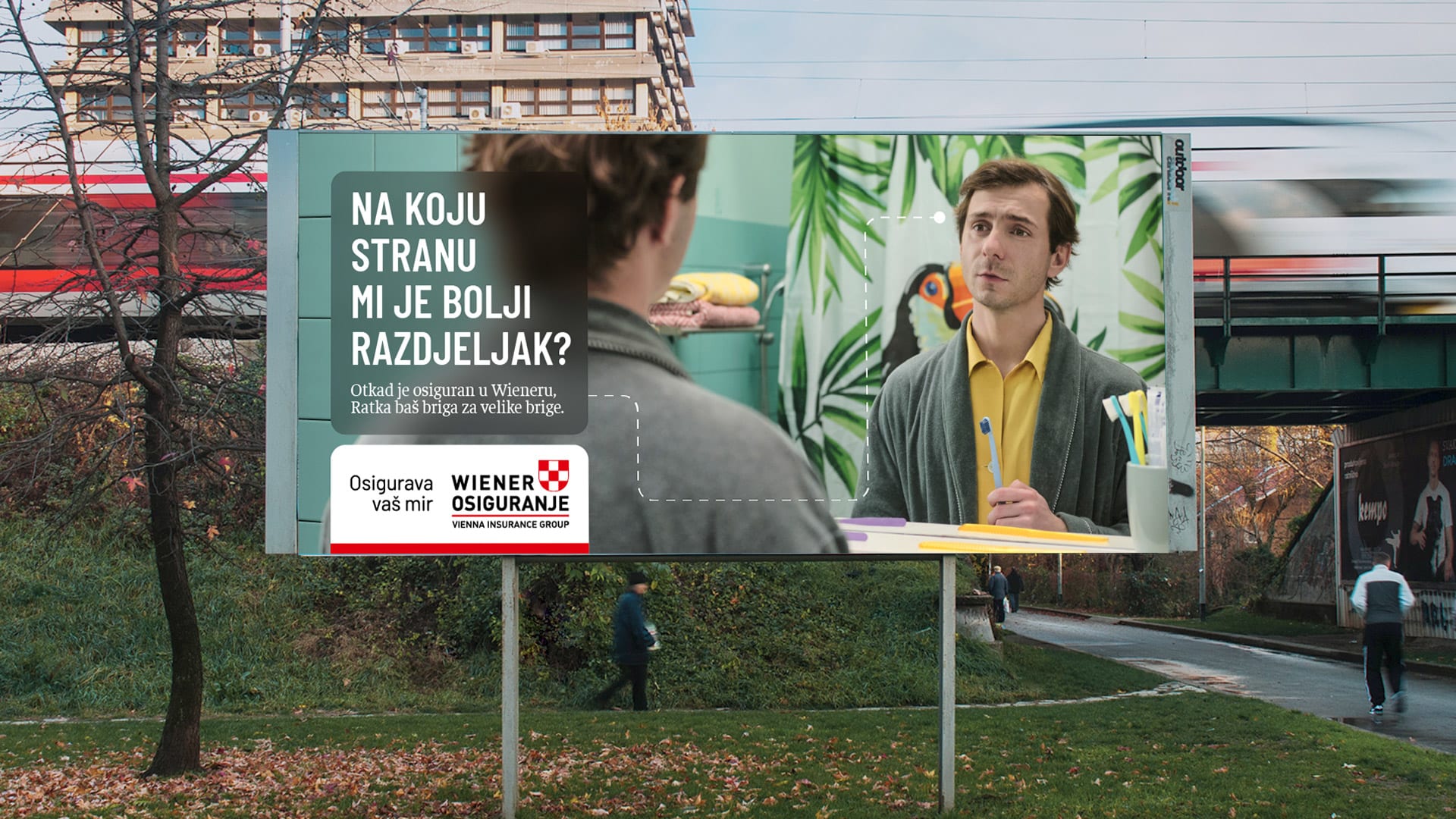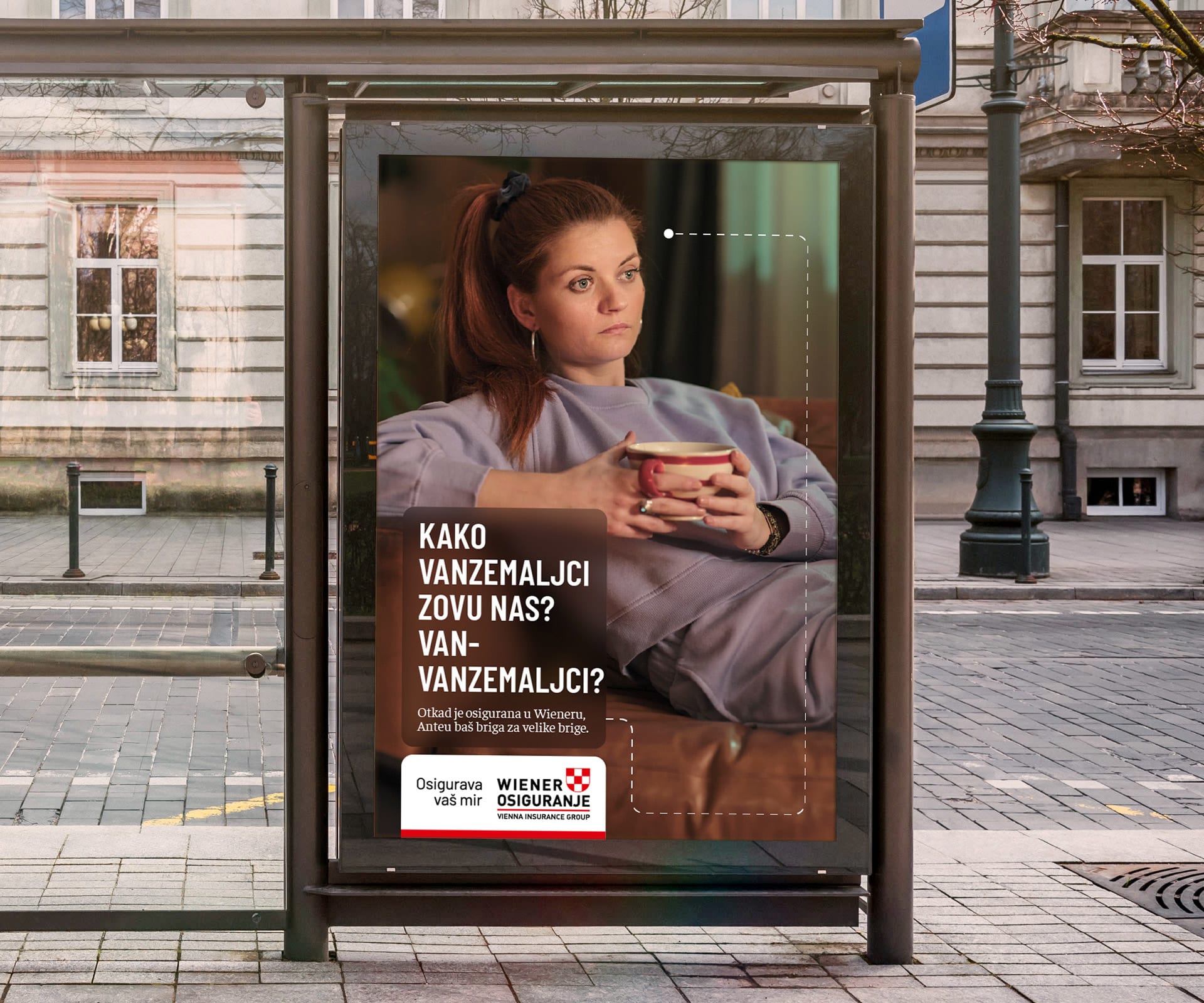 Credits
Señor
Vanja Blumenšajn ~ Very Creative Director, Copywriter | Jurica Ćorluka ~ Head of Creative, Copywriter | Vanja Luetić ~ Senior Copywriter | Tomislav Fabijanić ~ Art Director | Mišel Kovačić ~ Designer | Danijela Maričević ~ Head of Account | Anamarija Vuić ~ Account Manager | Iva Kaligarić ~ Strategic Director
Associates
Rino Barbir ~ Director, DOP | Tina Fras ~ Producer (Komakino) | Marina Jurišić ~ Producer (Komakino) | Damir Žižić ~ Photographer | Vinko Pelicarić ~ Music | Poster ~ Animators
Wiener osiguranje
Alina Radusin ~ Director of Marketing and Corporate Communications | Anja Burčak ~ Marketing Specialist