We won't give another lecture on how everything can be a medium for communication with the public… but we will! And this time we used plain paper packaging to make a sip of our favorite hot drink a little more interesting and fun. The witty cups with their copies suger coated coffee even to those who drank it without sugar.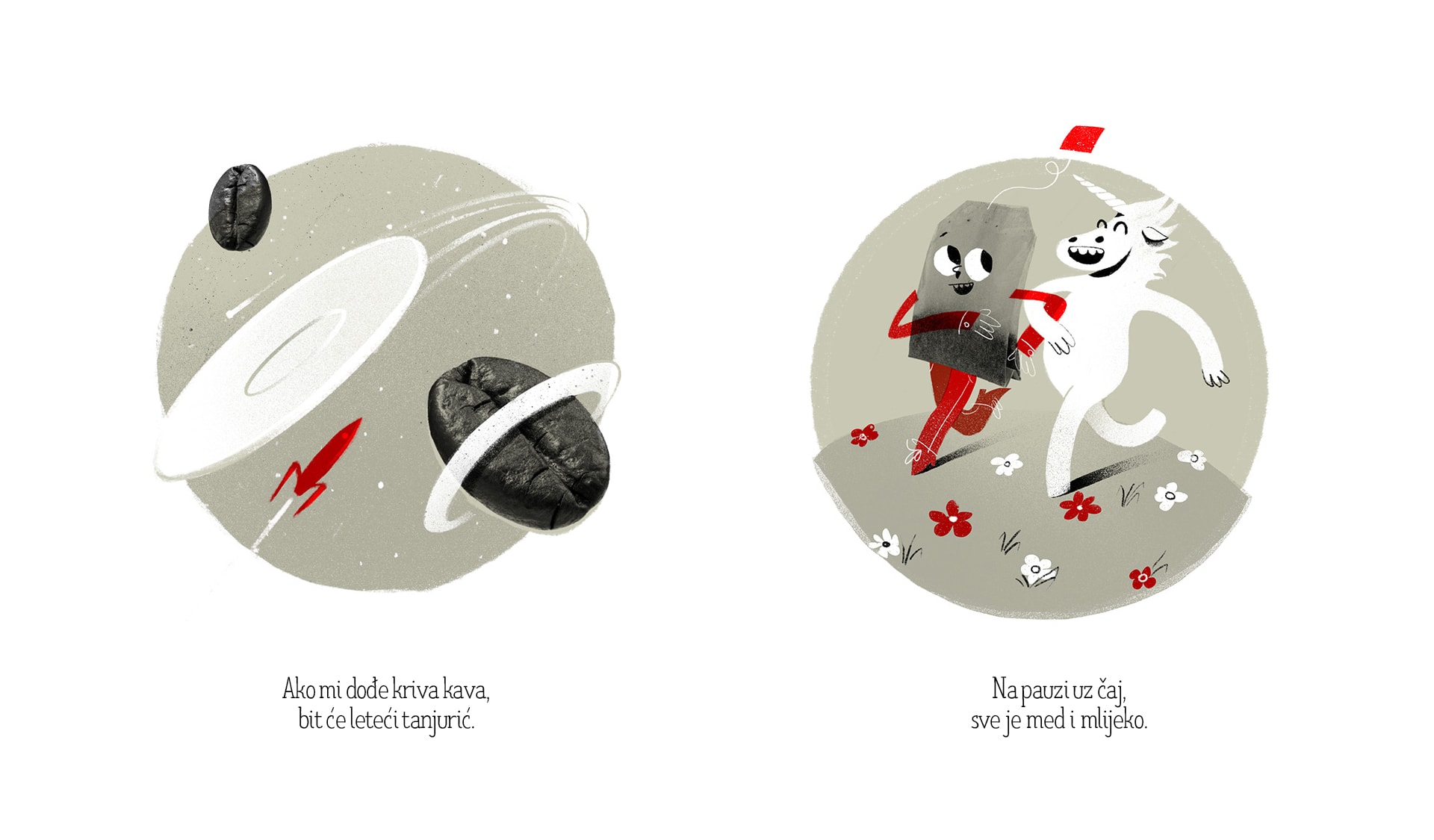 BLACK (COFFEE) HUMOUR
We sometimes surprise ourselves when we realize which little things make us happy, such as putting one cup on another one. What started out as "let's put a branding on paper cups," has turned into a multi-year project that is impossible to avoid in cafes and on the streets (if you don't believe us, take a look at #dobrašalica, meaning #wittycups on Instagram. [šalice means both cups and jokes in Croatian, the name being an intentional pun - making them good cups with some hella good jokes on them]. After the paper version, we made the ceramic ones, and after a good feedback, a new sequel followed. We are hoping to make new editions in the near future, and we would not lie to say that we see the potential for one good 360 brand campaign.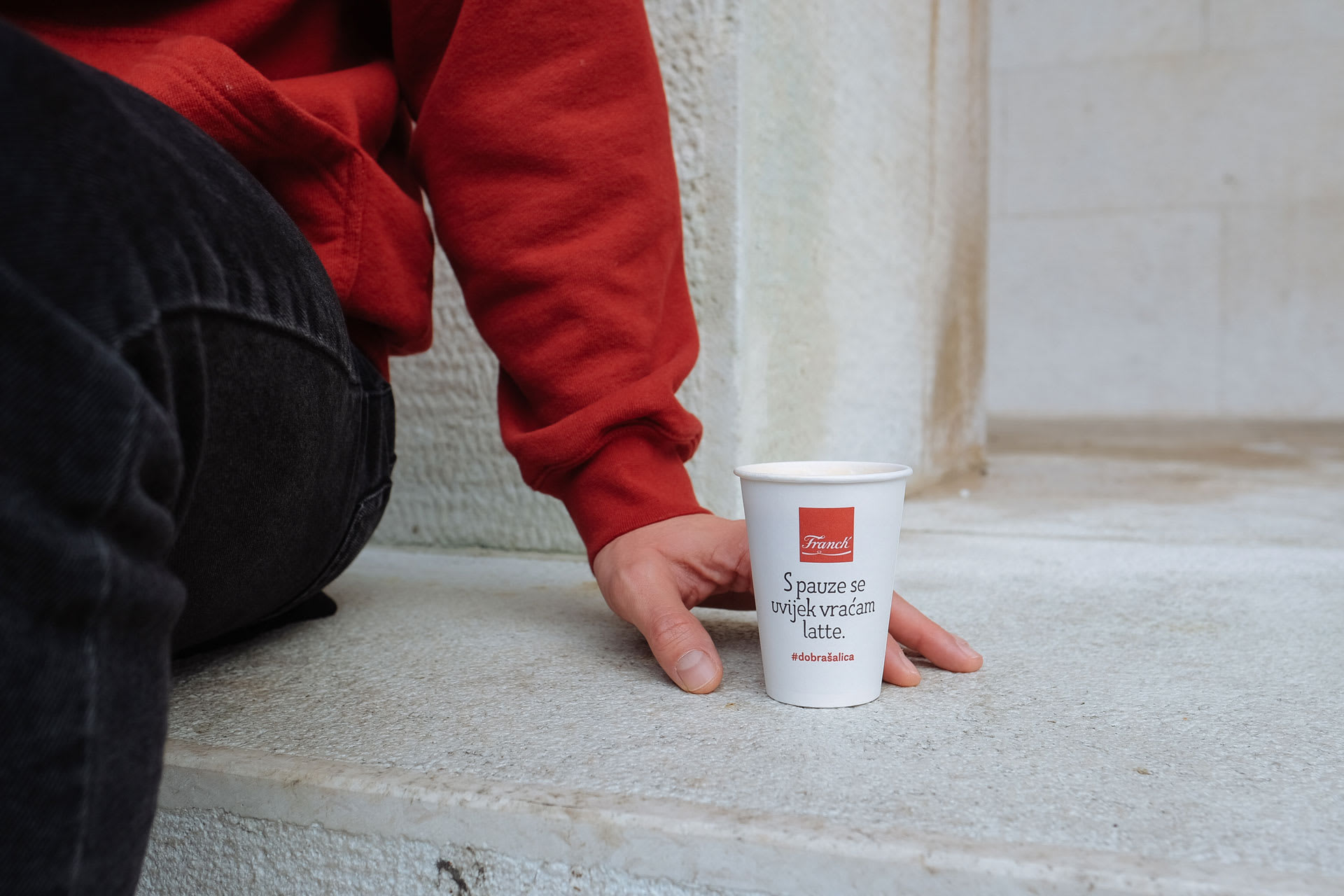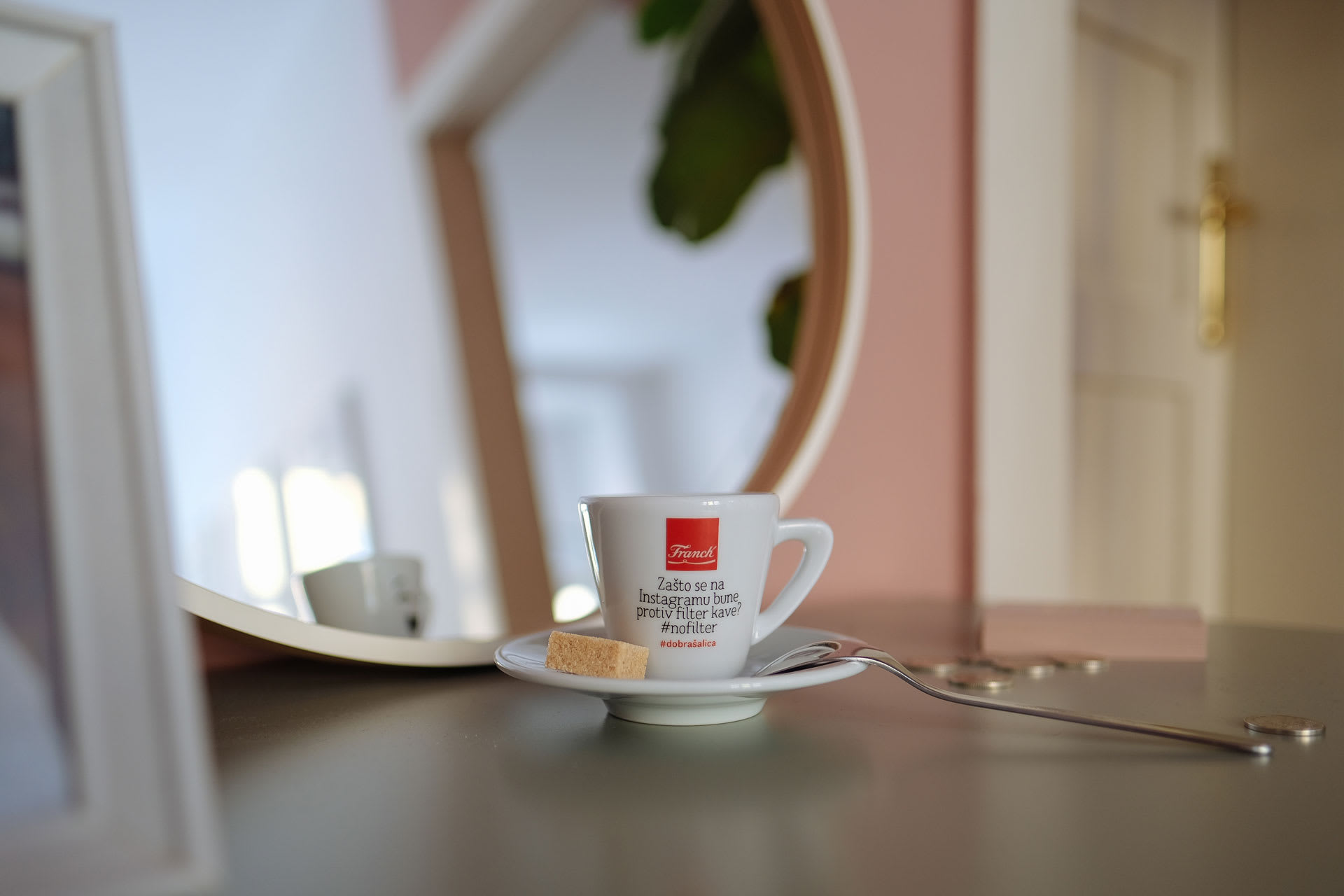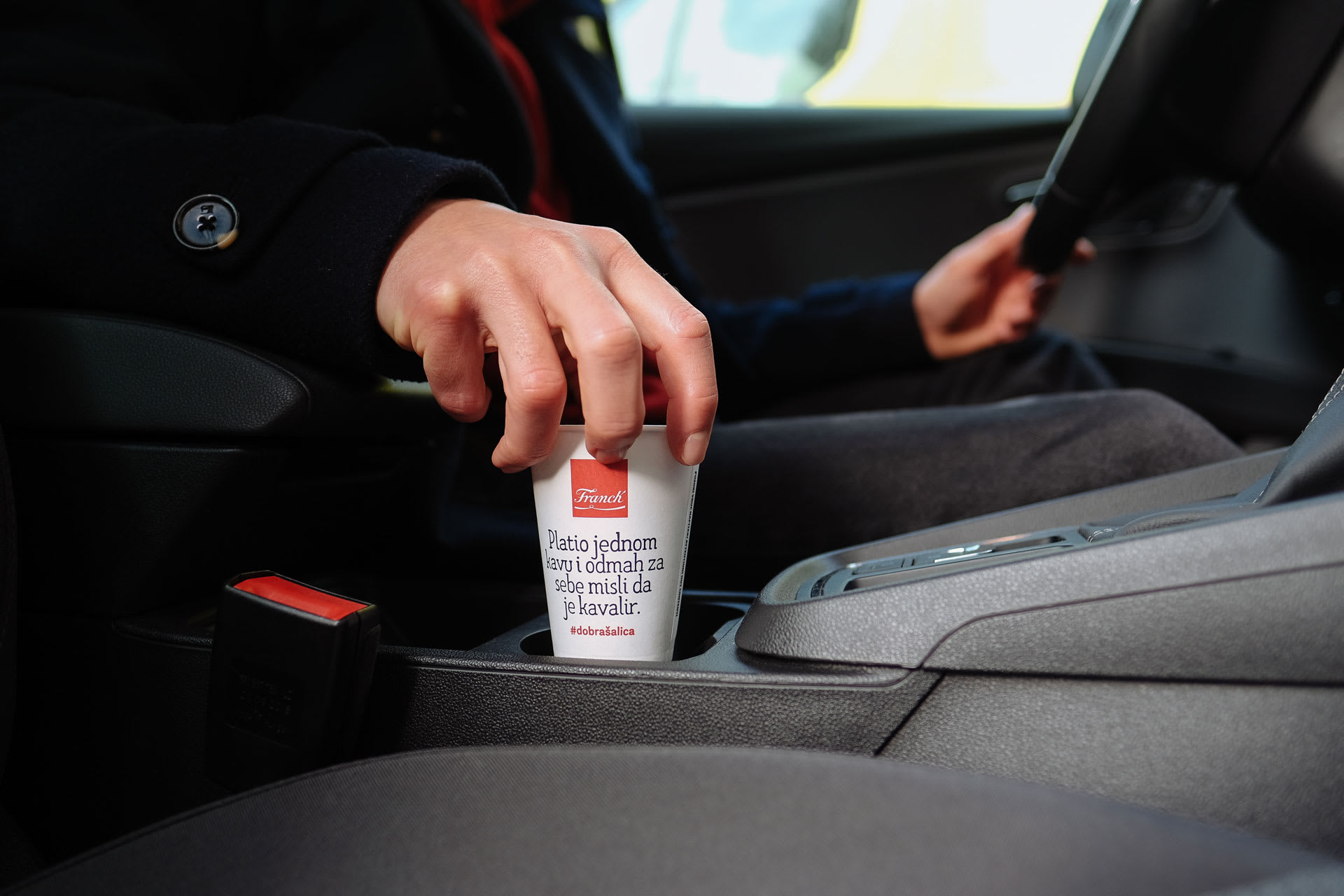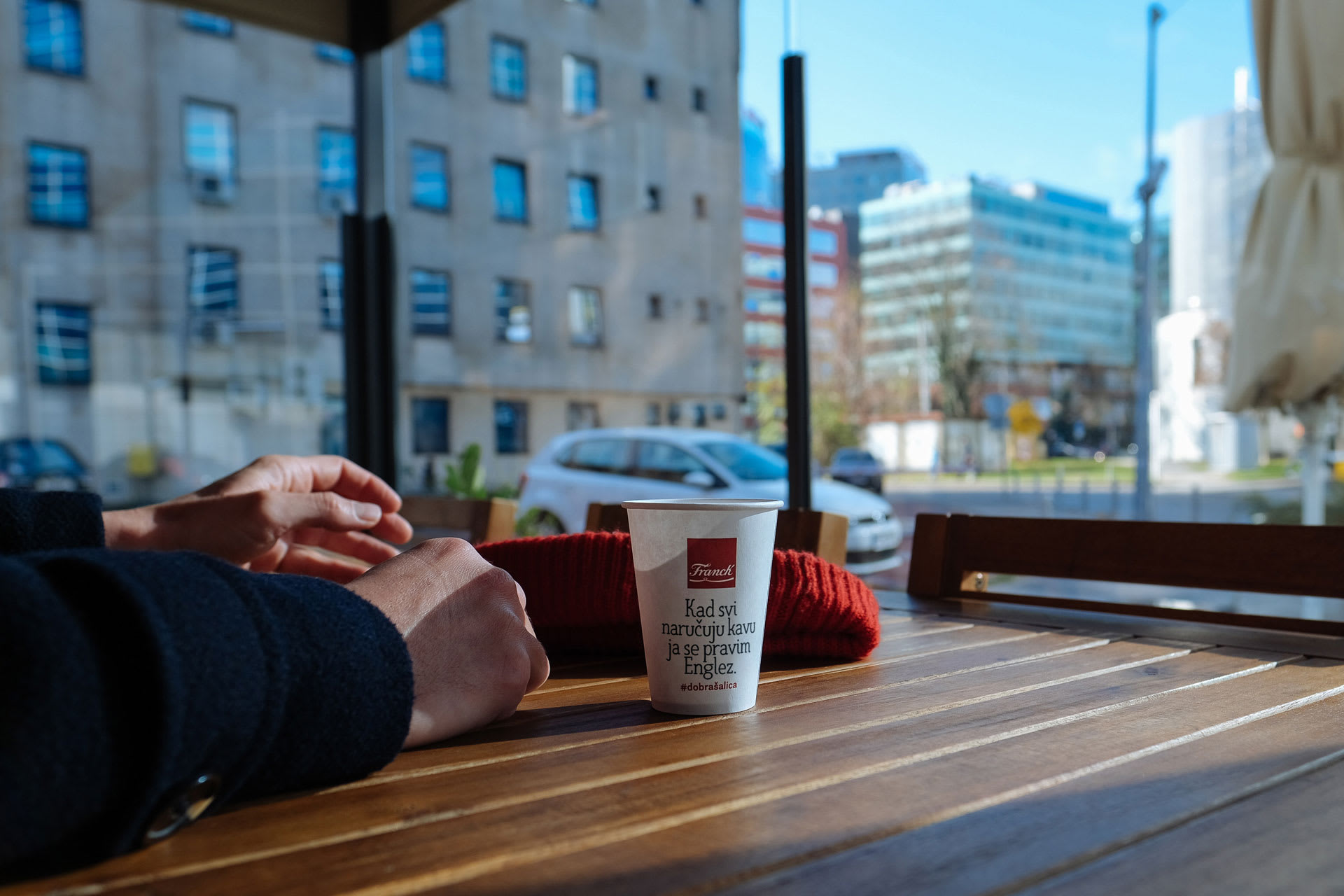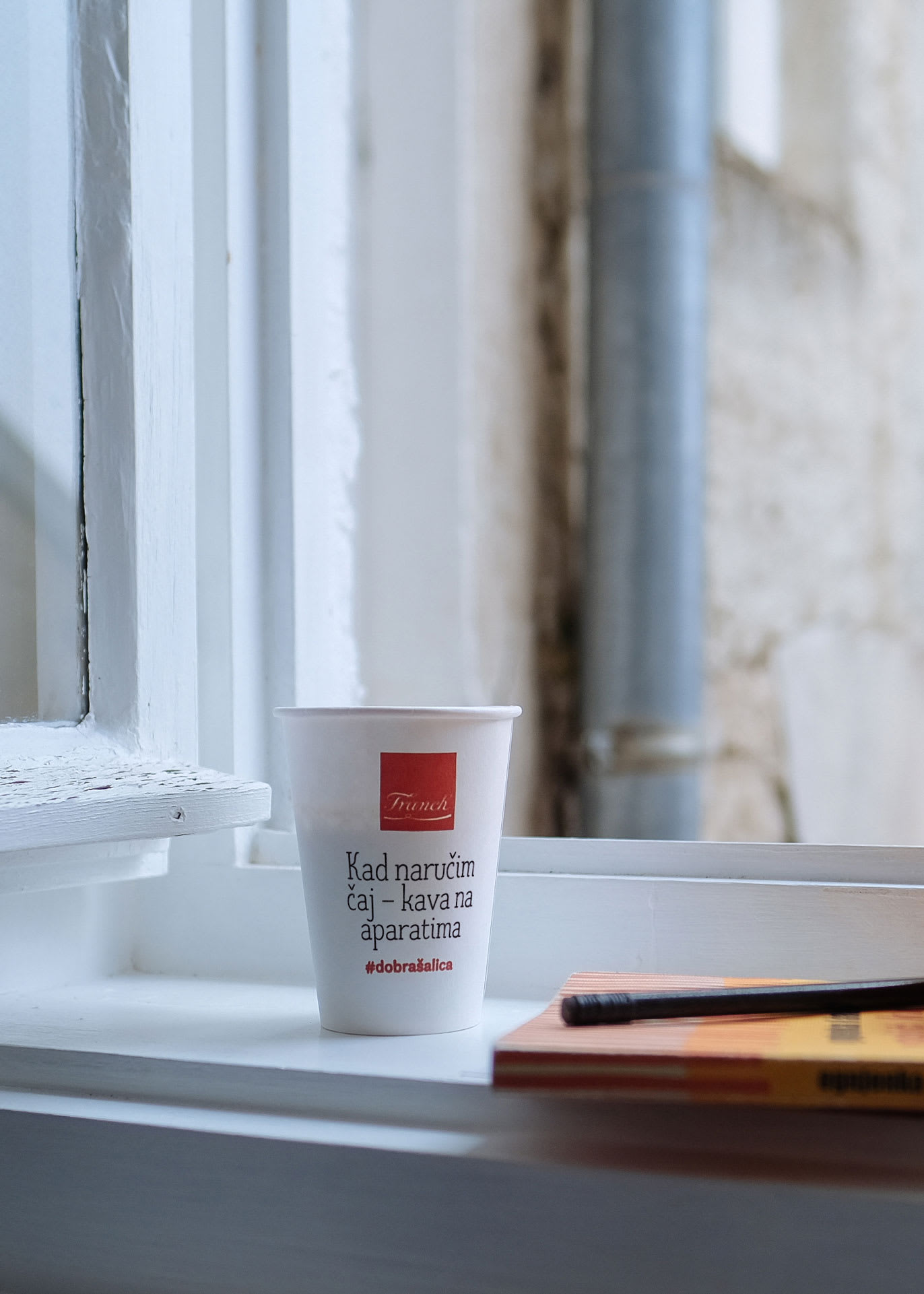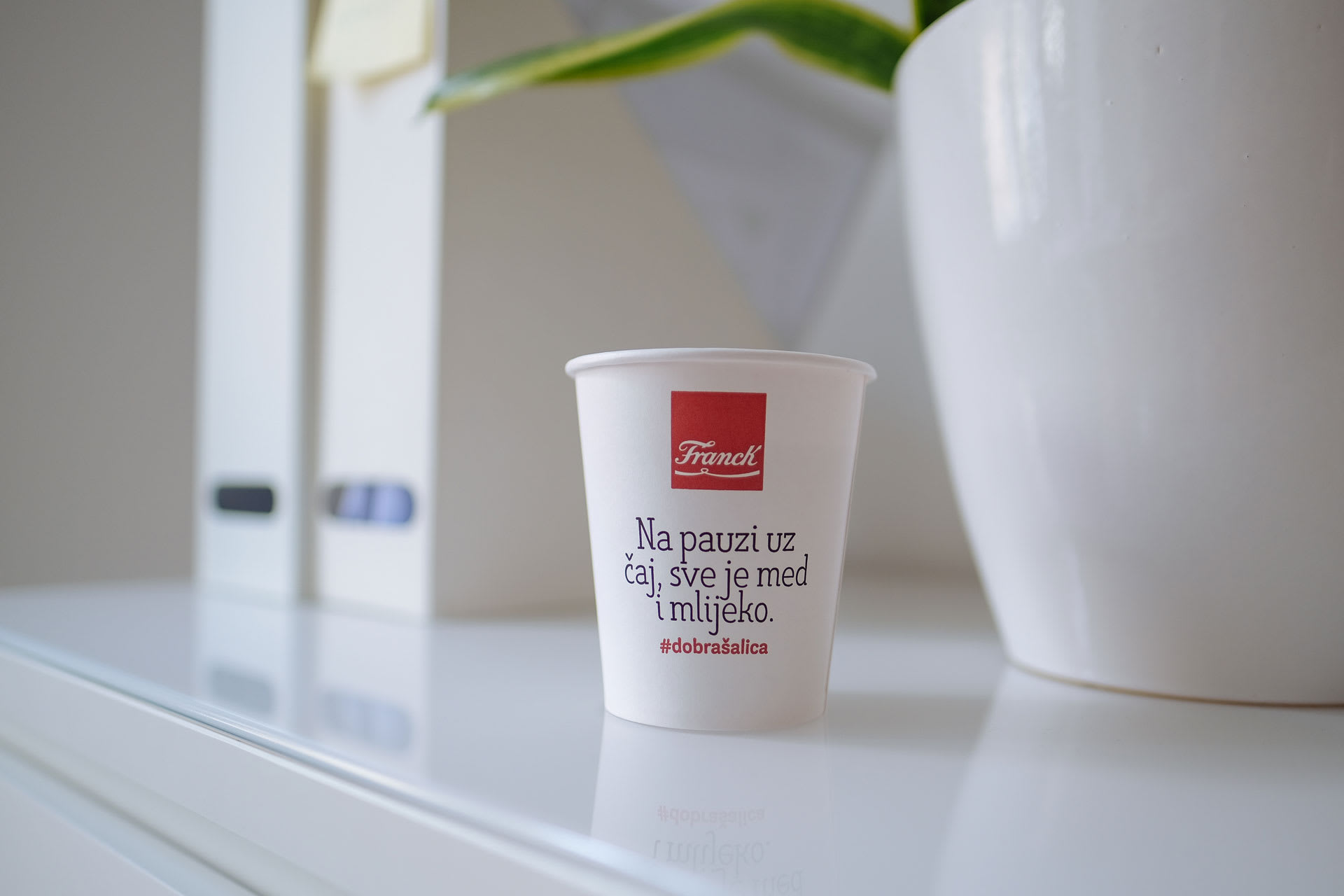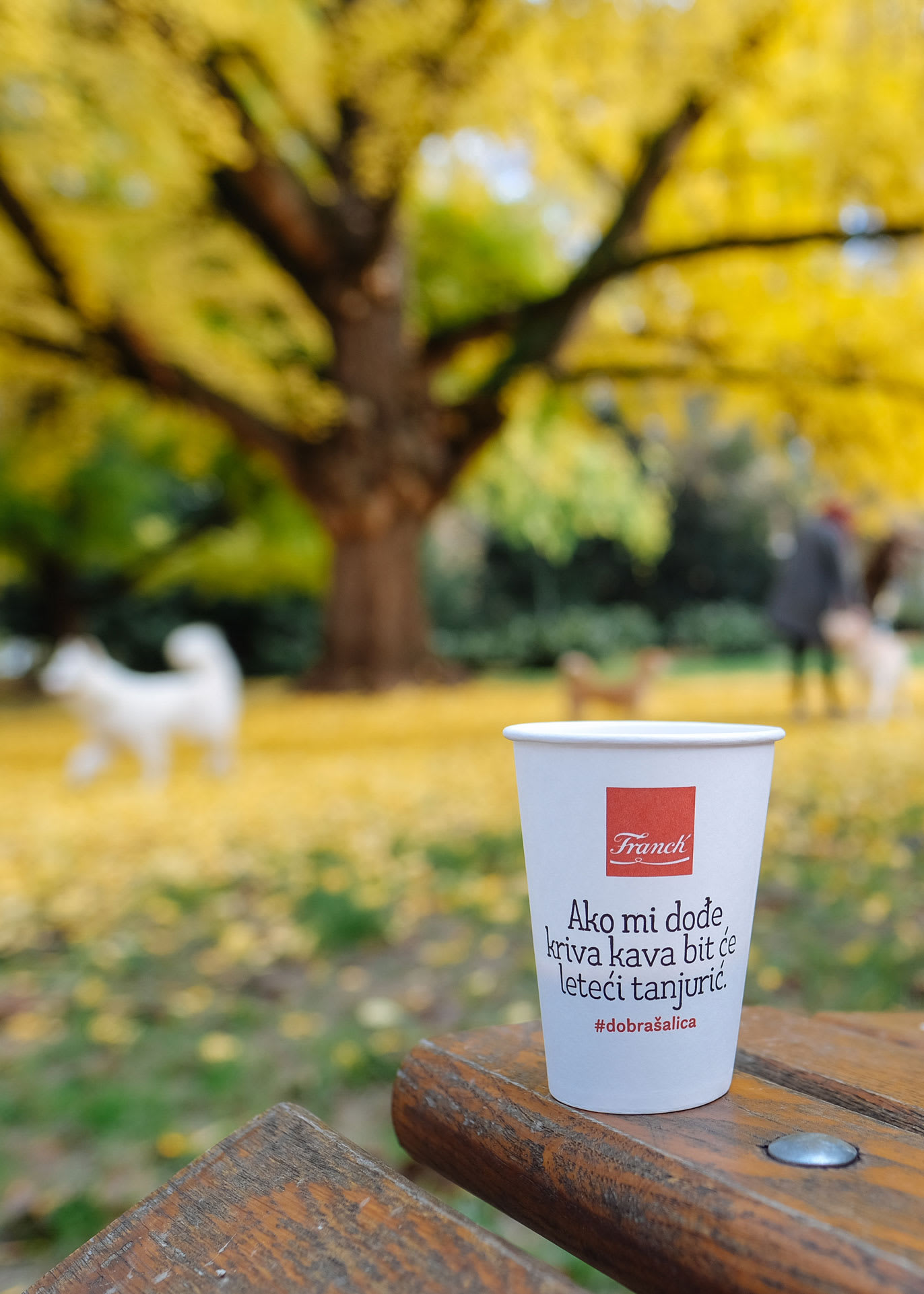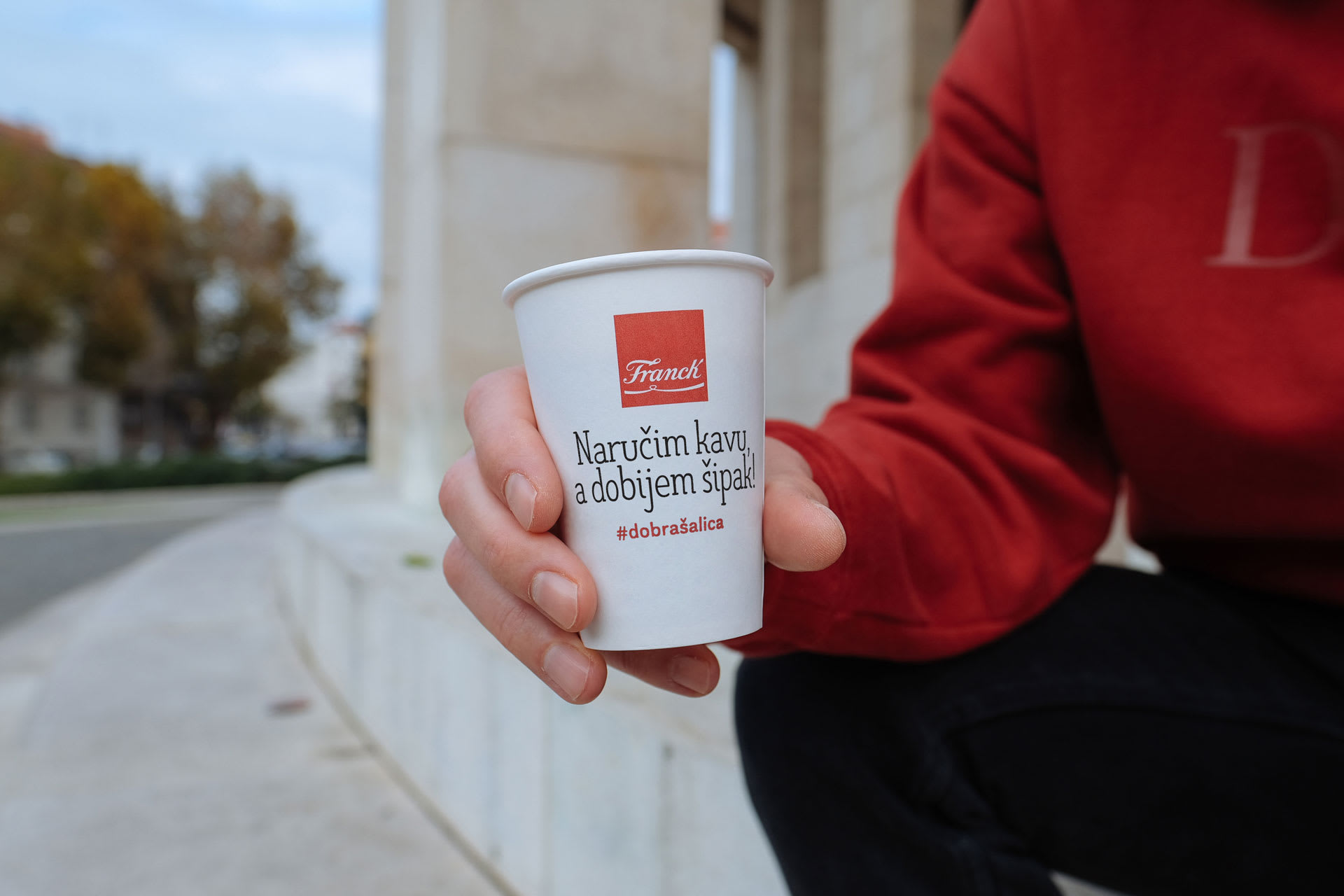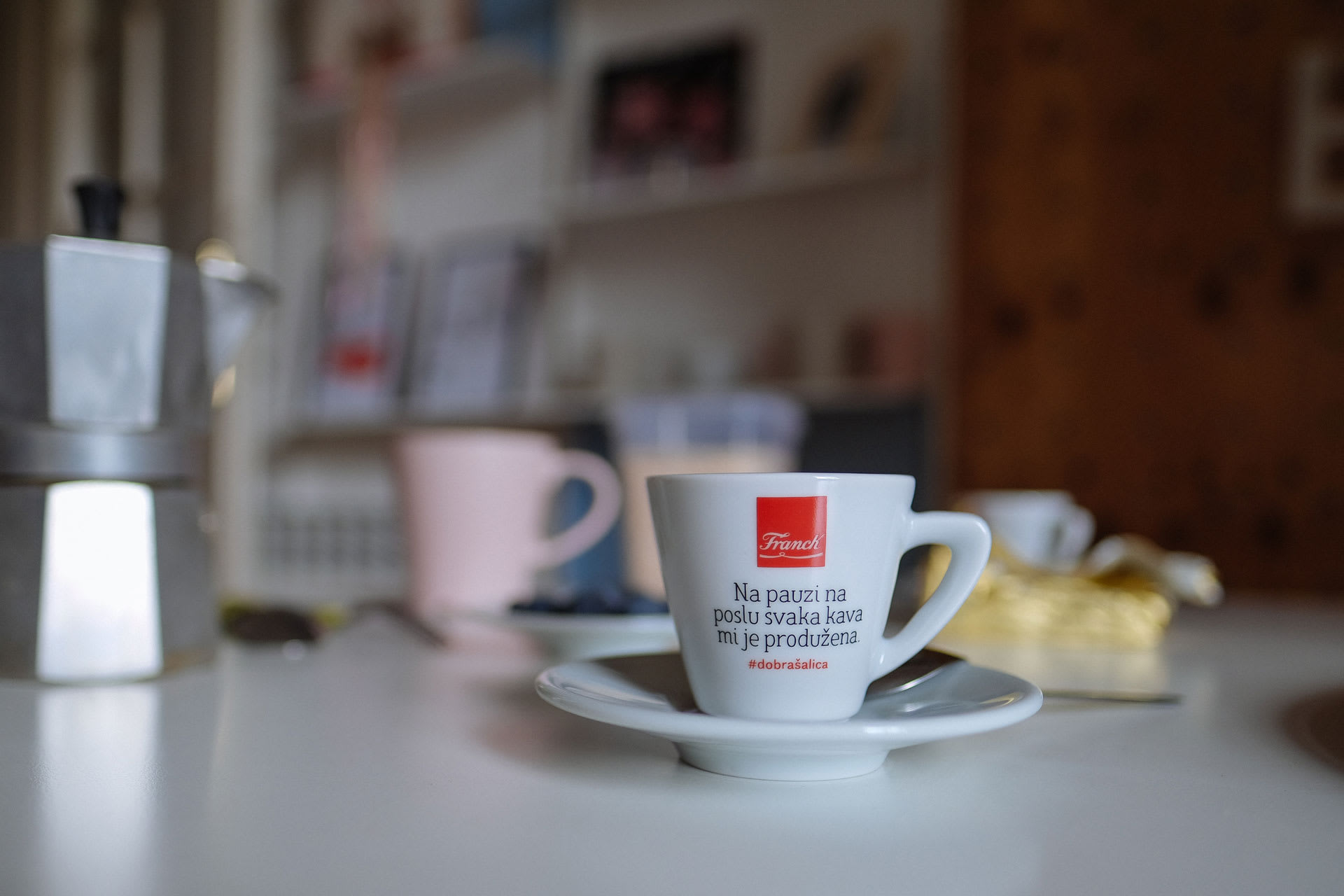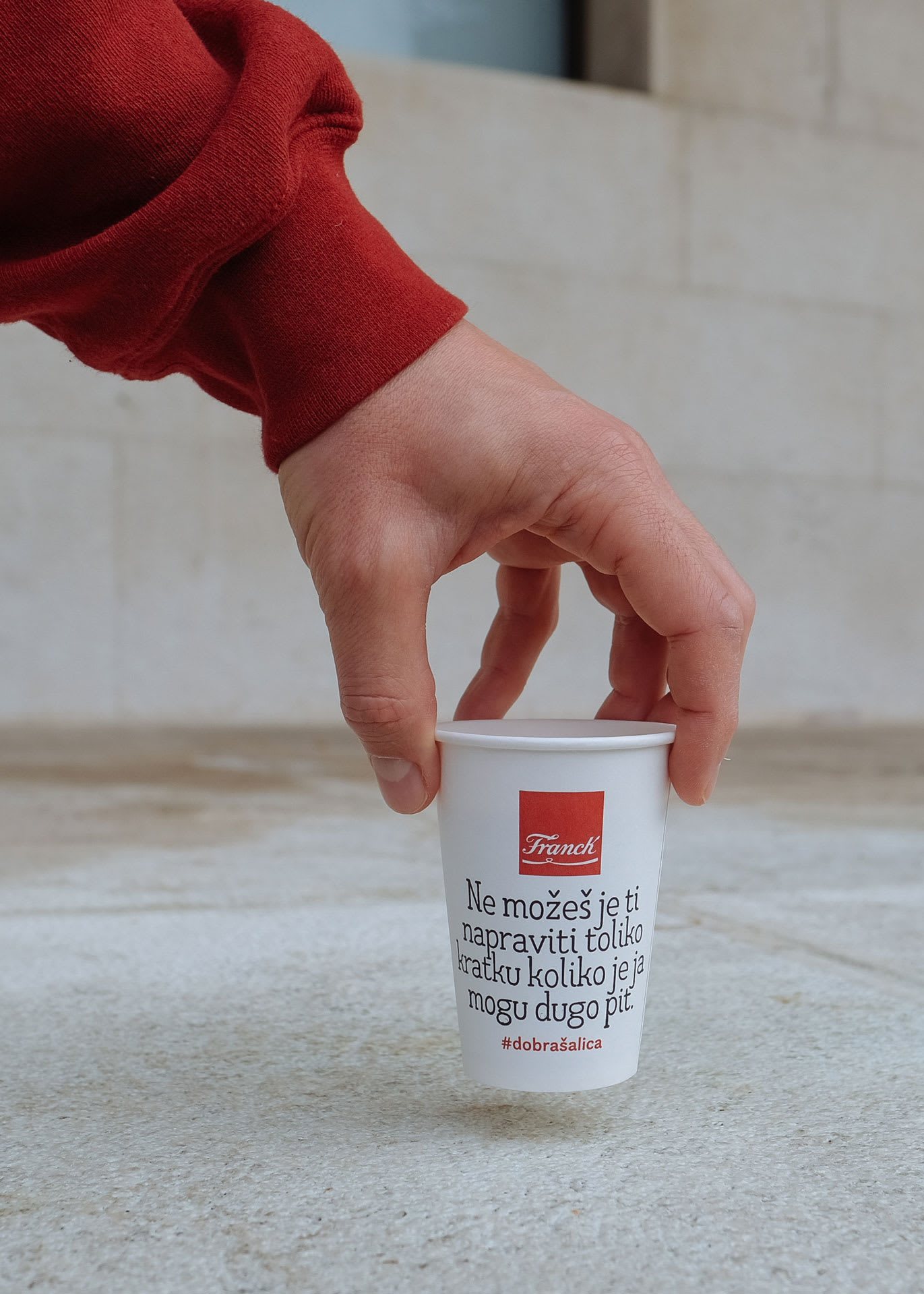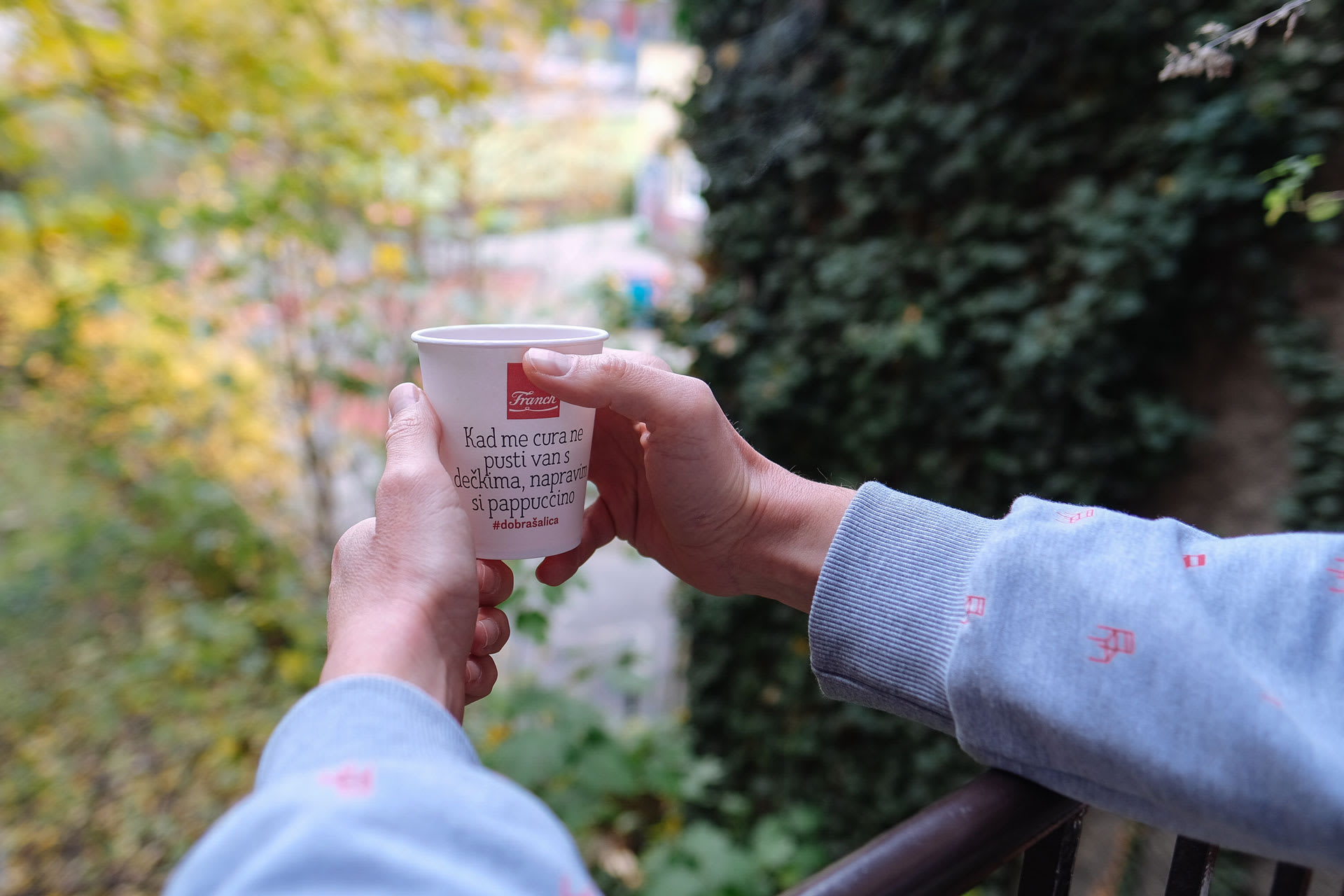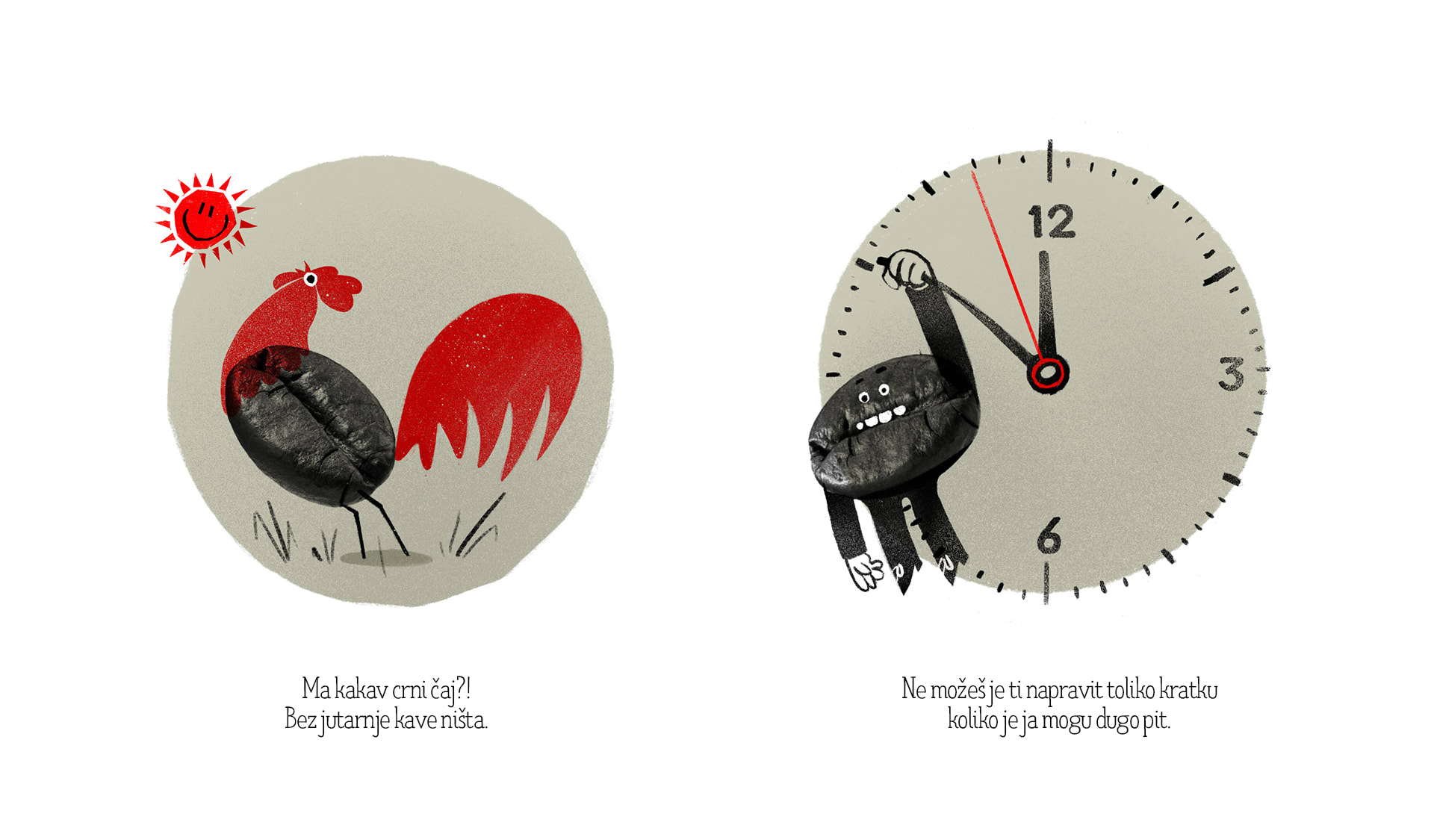 Credits
Señor
Vanja Blumenšajn ~ Very creative director, copywriter, hand model | Jurica Ćorluka ~ Creative director, copywriter | Luka Pervan ~ Creative director, copywriter | Vinko Čuljak ~ Art director | Damir Mazinjanin ~ Art director, Illustrator | Iva Kaligarić ~ Strategic director | Danijela Maričević ~ Account director | Ines Paraminski ~ Account executive
FRANCK
Ines Umićević ~ Director of Marketing and Development | Ana-Marija Brodarić ~ Senior brand manager | Dražen Posavčević ~ Marketing manager | Ivana Tavra ~ Director of Corporate communication | Matejka Buča ~ Digital Marketing manager
ASSOCIATES
Boris Miletić ~ Photographer