What to do when one of your socks gets eaten by a washing machine or your big toe peeks through? The new unpaired Carefree socks for Wiener solve those worries because they consist of three same socks, so in case of problems you can always reach for the third one.

Carefree collection is designed to solve your worries about what to wear, regardless of whether you're puzzled about which pattern goes well with your fashion combination or which colour of socks is the easiest to wash. If your magical mornings are spoiled with sock-related worries too, follow Wiener on Instagram because ten lucky pairs will win two packs of unpaired Carefree socks.
Now lift all (?!) your legs in the air and let these photos of Carefree socks tickle your imagination.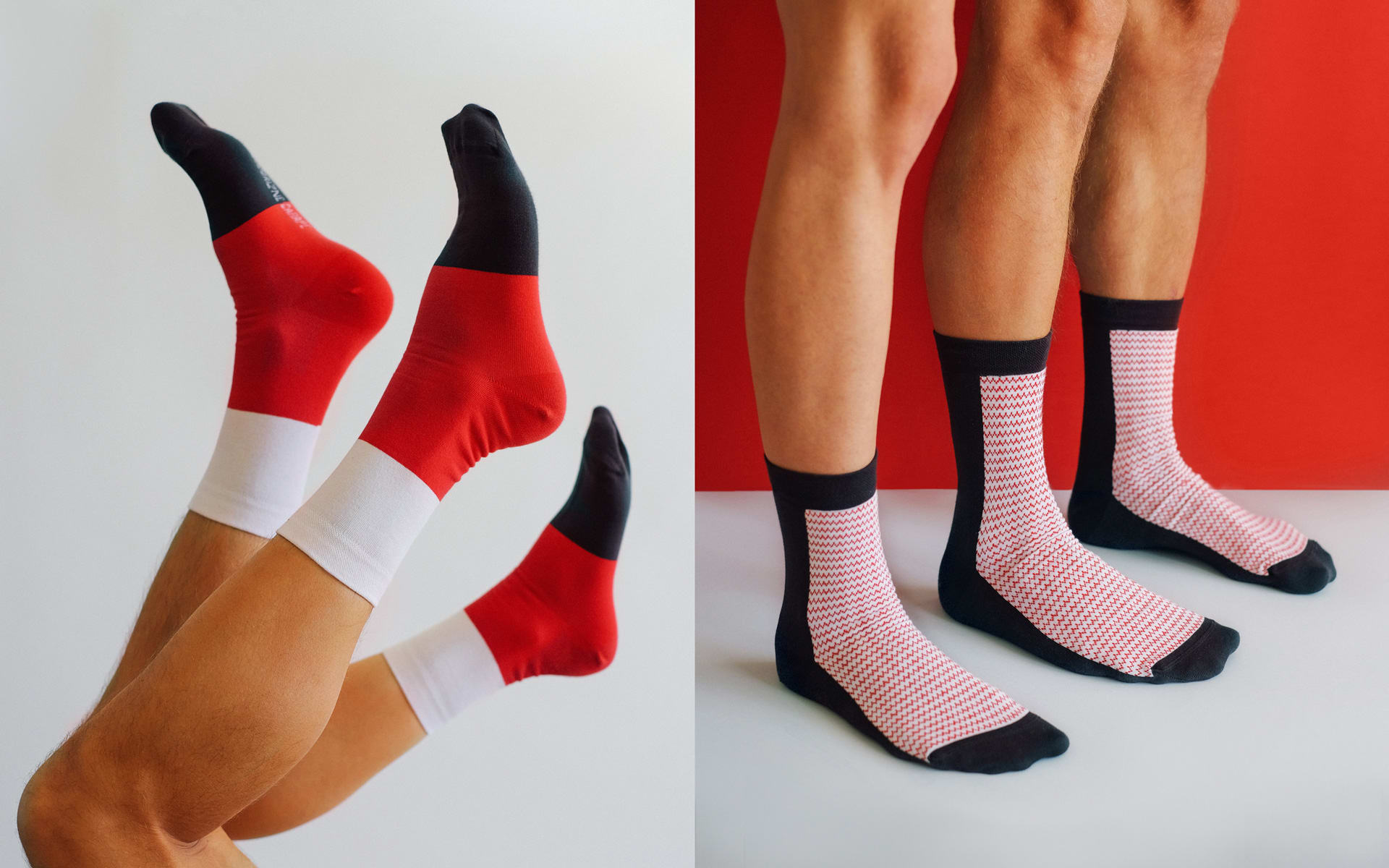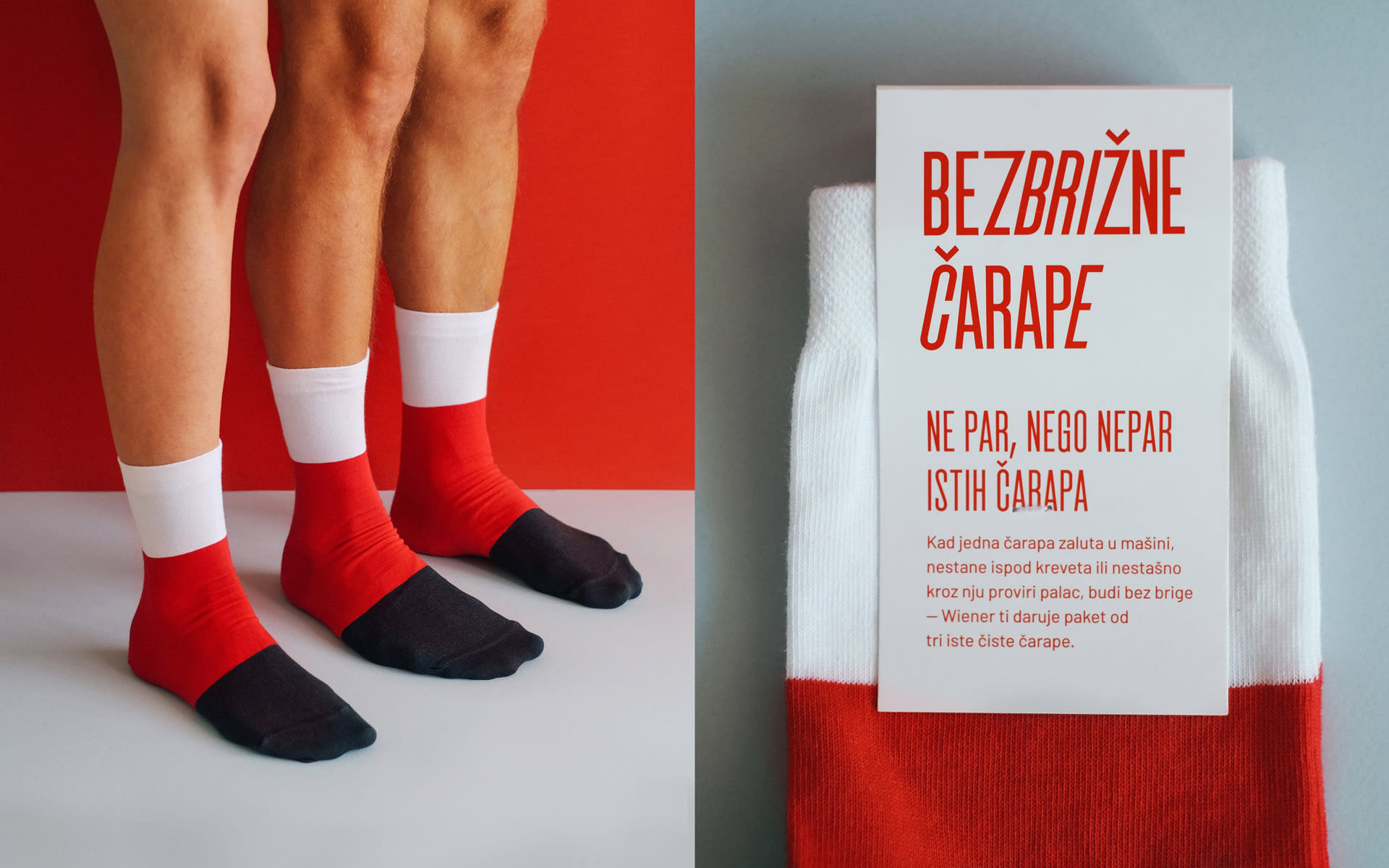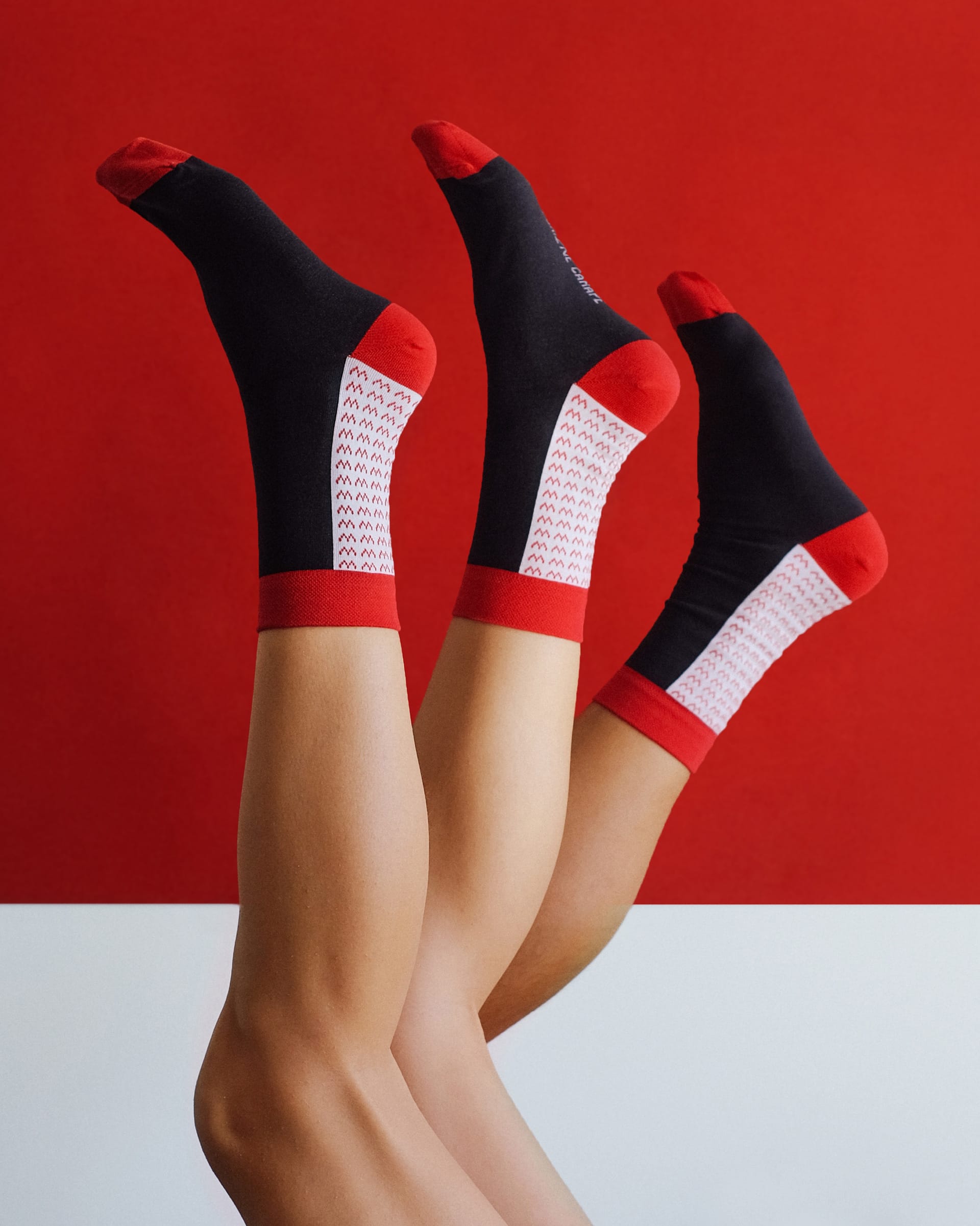 Irena presented us to Vilnius
Besides thinking of our own creative strategy, our branding specialist Irena is also thinking of ways to present it to others - in this case the students of Marketing Communication at Vilnius University. A big thank you to prof. Morana Fudurić of EFZG for giving us a chance to contribute to the academic community and a big thank you to our soon-to-be colleagues for coming up with questions so great that we learned something new from them ourselves.
[Read more]
Varteks TVCs on DHF
A big thanks to the Croatian Film Days (Dani hrvatskog filma) for selecting our Varteks campaign TVCs as part of the Films for designated purpose category! Now, besides in their stores, you can see every detail of the clothing on the big screen at the Tuškanac cinema.
P.S. A special mention goes to everyone who shows up at the premiere wearing a Varteks suit!
[Read more]