When we say ground & roasted, there are few whose first thought would be meat. For generations, mornings have started with the alluring smell of Franck coffee and now it's time for the afternoon siesta to take on the rich flavor of their cappuccino.
THE CATEGORY'S CRÈME DE LA CRÈME
Unlike the coffee we drink to wake us up, our love for cappuccino comes from a different place — it brings us comfort when we need to relax, and succeeds at that with its sweet taste and creamy texture. How to use a new campaign to distinguish Franck cappuccino from its strong competition and ensure its crown in this sweet category?
WE'LL SOMETIMES BE ROYALS
Sometimes, the idea on how to communicate comes from observing the consumers. How do they use the product? During which occasions? Why do they love it? What does it represent to them?
Cappuccino is the drink of choice when you want to treat yourself or indulge in this liquid dessert. We were inspired by the people's ability to make each moment special, transforming it from an ordinary experience into a real pleasure with their cup of cappuccino. And if there were honorary titles given out for finding such joy in simple delights, they would rightfully become nobility!
That's why the new Franck cappuccino campaign is teeming with noble titles earned for outstanding enjoyment in those familiar moments of comfort, signed by the slogan - For those who know how to enjoy.
Some of the characters that found their place in the campaign are the Baroness of the Digital Detox Weekend, the King of Lunch Break Stretching or the Countess of Merging Non-Working Thursday with Monday... and another example is you, the Rulers of Reading Our Project Cases. You know how to enjoy, so just keep doing that while scrolling through our visuals and other materials.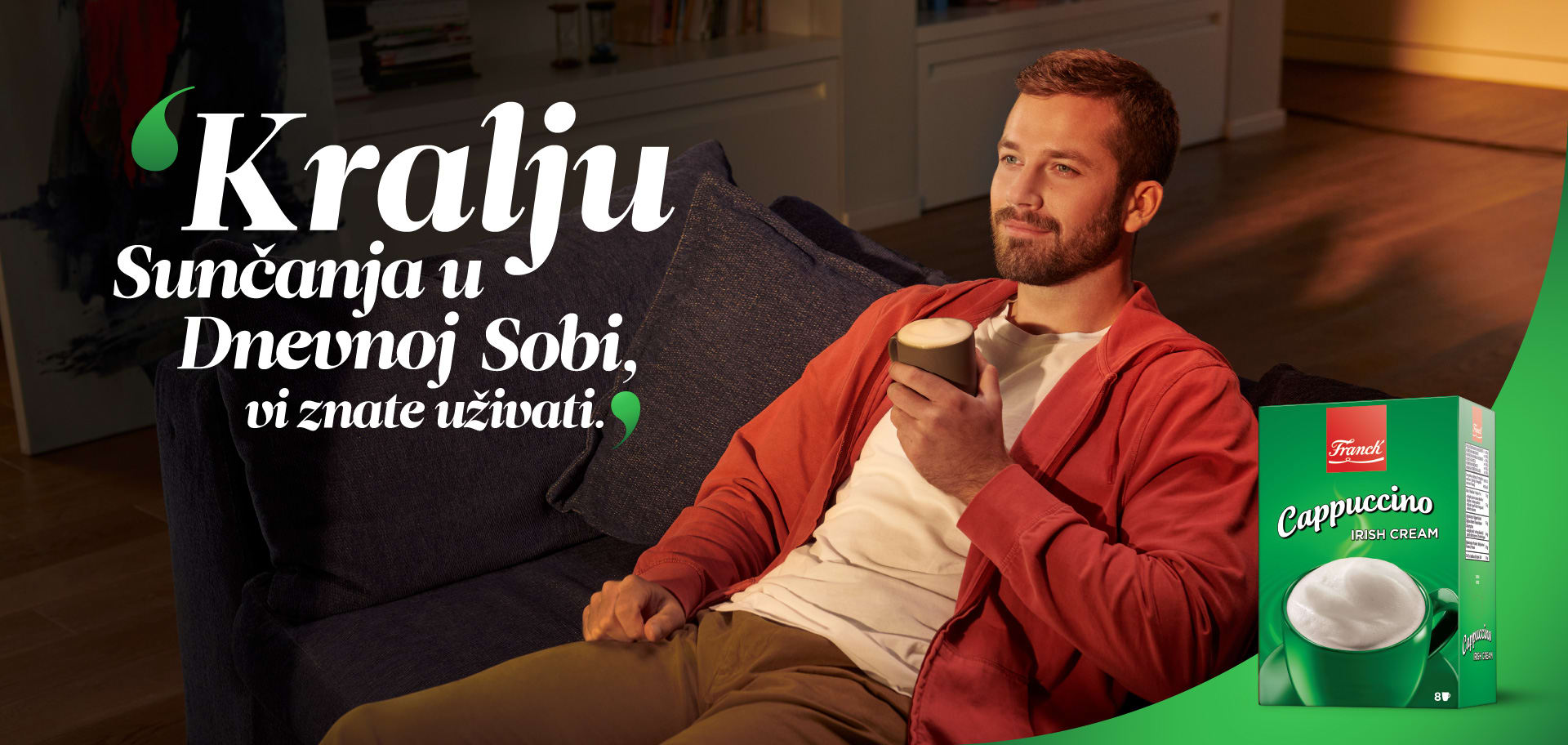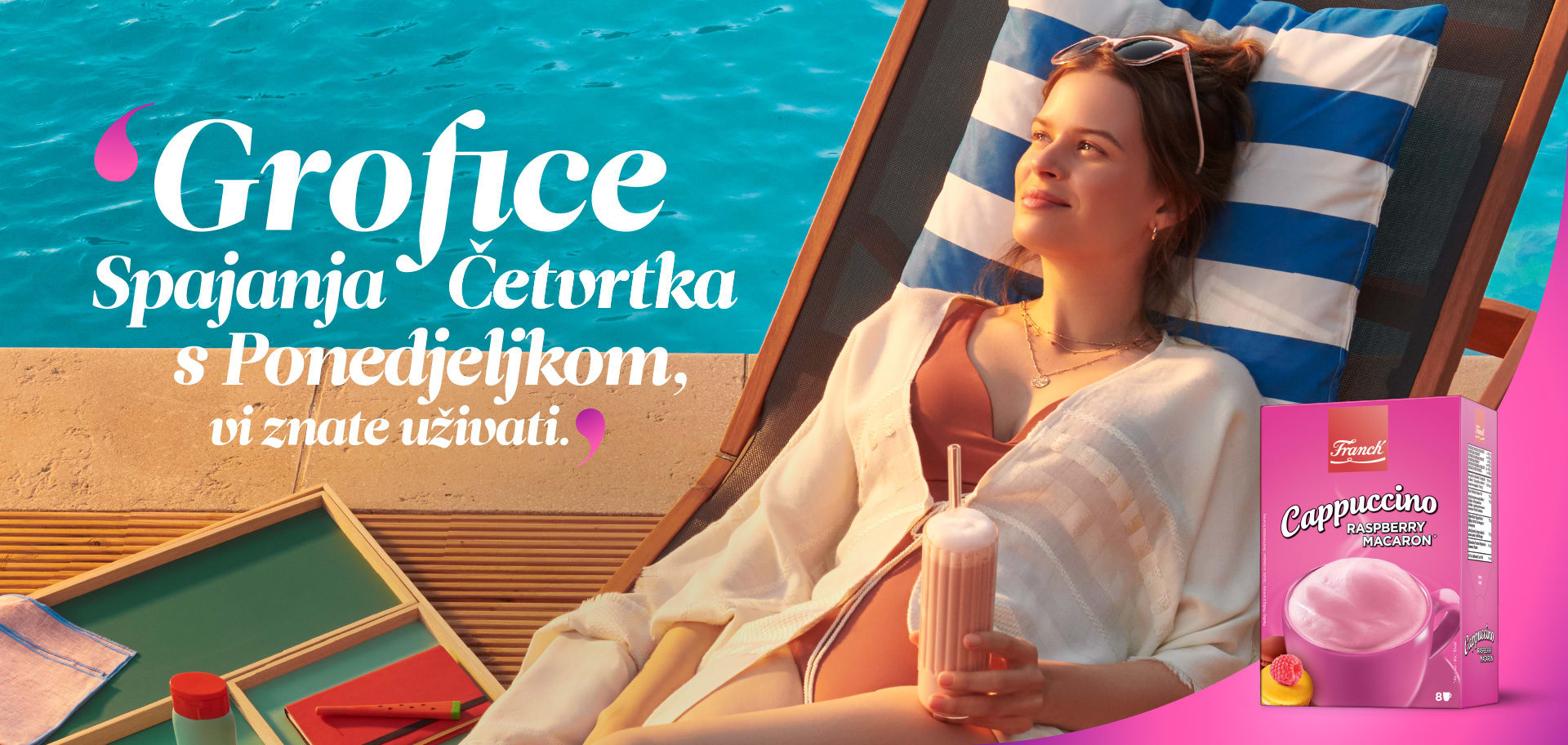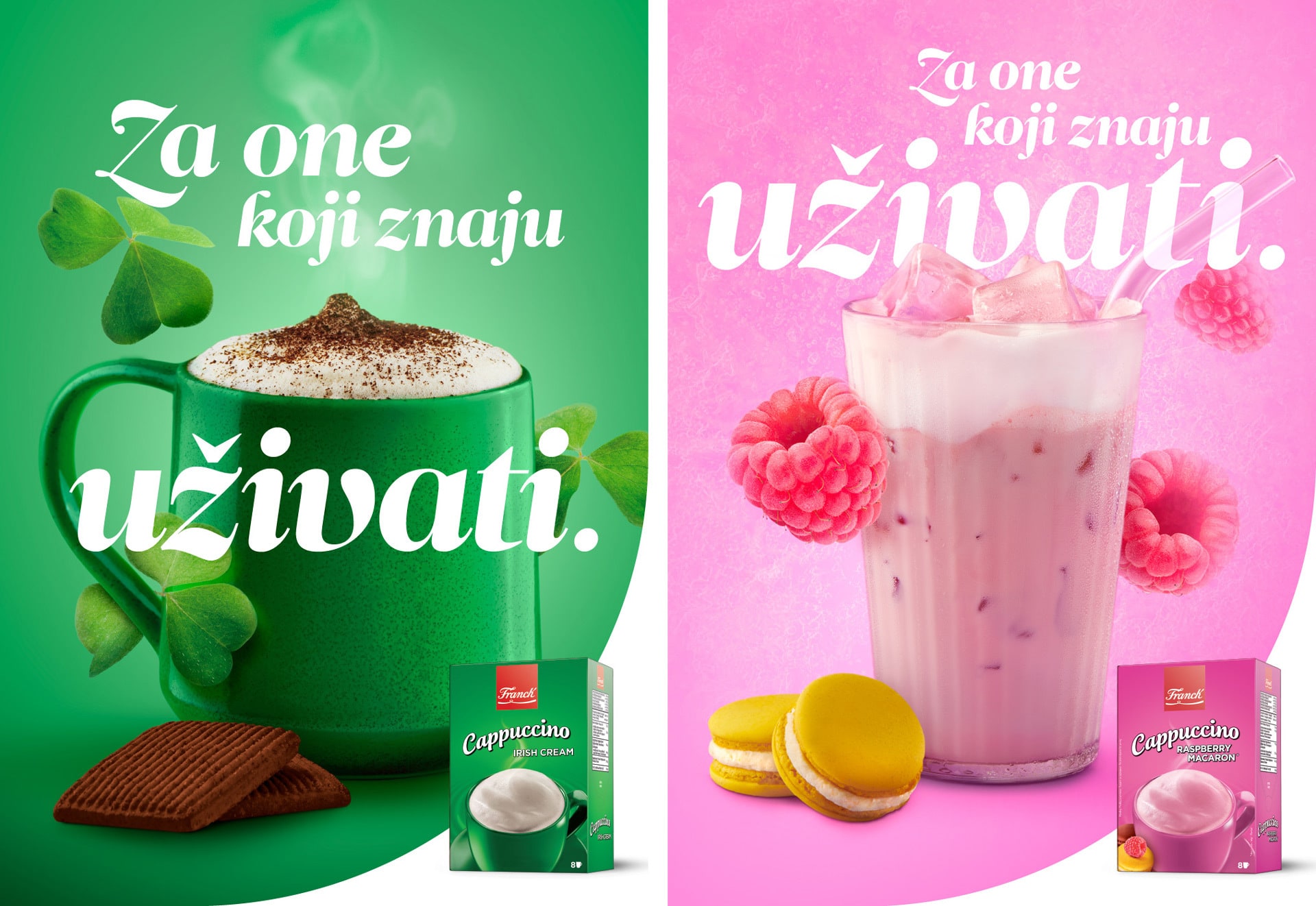 Credits
Señor
Vanja Blumenšajn ~ Very Creative Director, Copywriter | Jurica Ćorluka ~ Head of Creative, Copywriter | Lucija Drača ~ Junior Copywriter | Tomislav Fabijanić ~ Head of design | Mišel Kovačić ~ Designer | Dora Kasun ~ Designer | Martina Petric ~ Junior Designer | Iva Kaligarić ~ Strategic Director | Danijela Maričević ~ Head of Account | Ana Šutić Renić ~ Account Director | Maria Šimurina ~ Senior Account Executive
Associates
Ivan Stojiljković ~ Director | Aleksandar Košutić ~ DOP | Valent Balun ~ Video Editor | Isa Živanović ~ Producer (Blau) | Nikola Zelmanović ~ Photographer | Tomislav Može ~ Videographer (digital) | Boris Miletić ~ Making of Photographer
Franck
Zvonimir Seki ~ Director of Marketing | Draga Žulj ~ Senior Brand Manager | Anđelka Mijatović ~ Brand Manager