Friday the 13th actually brought us good luck! All three of our indoor projects were chosen as finalists at the Best Croatia INdoor competition. If you like them, don't forget to vote for your favorite at the WEEKEND MEDIA FESTIVAL. Don't waste your time looking at this tiny jpeg, when the whole project is one click away:
GLOOMY CHRISTMAS for Kolajna ljubavi
SNOGOO for Franck
GREAT CROATIAN NAIVES for CERT.hr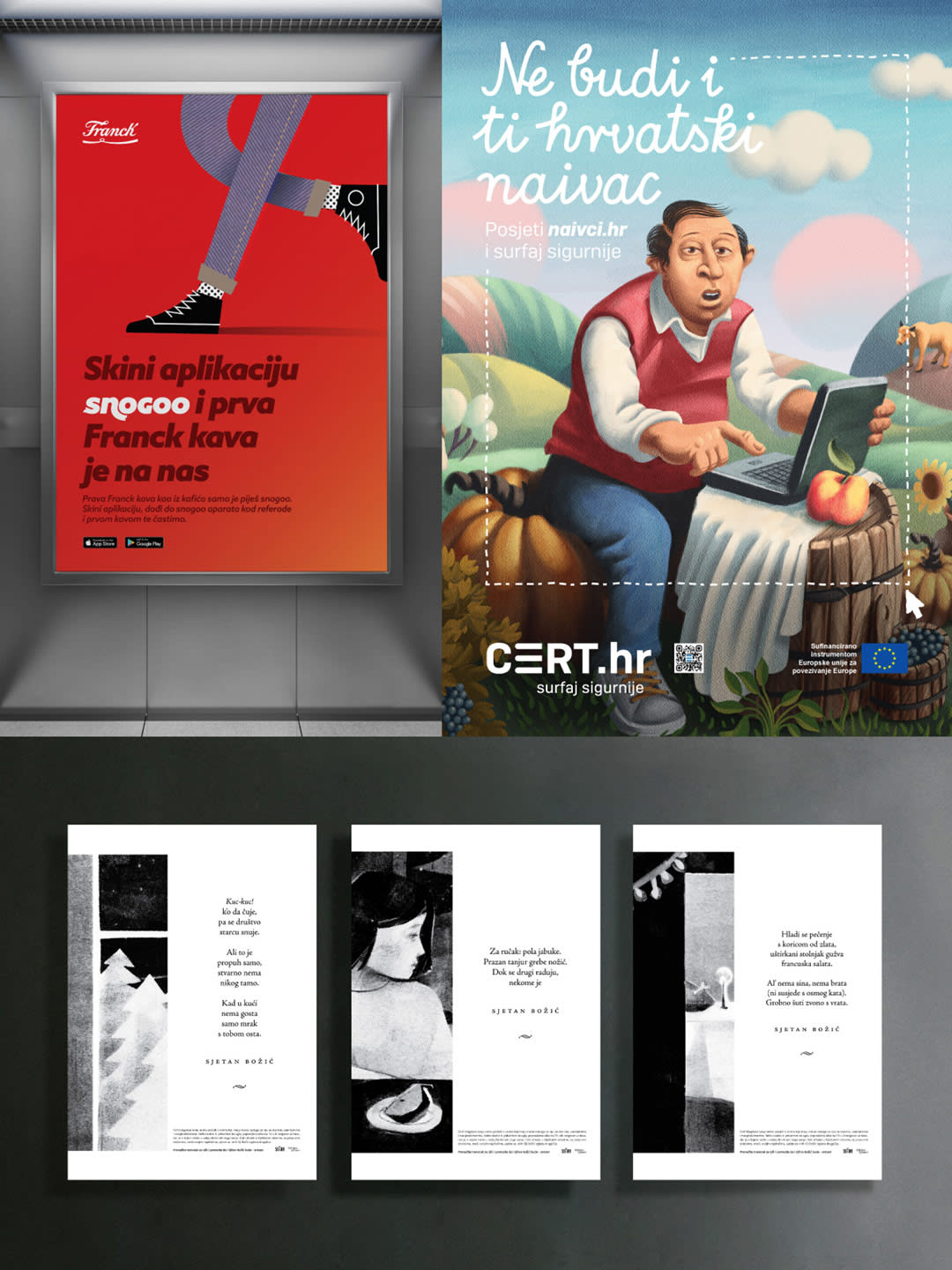 DANČIE JUDGING EFFIE!
Besides skillfully and uncompromisingly evaluating projects in-house, our Head of account Danijela Maričević will have the opportunity to do the same as part of the Effie Awards jury on this year's Days of Communication and thus continue Señor's tradition of judging projects on national festivals. We wish all the applicants a lot of luck and, more importantly, good cases!
[Read more]
EMPLOYER BRAND AWARDS 2020
Attracting new, awesome employees apparently attracts new and awesome awards as well! Croatia's Best Employer Brand Awards picked the best ones this year. Atlantic group cleaned up the place and won the Grand Prix, while Iskon brought home two awards: Best Innovative Employer Brand Activity and Development and Implementation of the Employer Brand. Congratulations! We are happy to be a part of these projects even before employer branding was the trendiest term in the industry. Take a peek: Señor x Iskon and Señor x Atlantic.
[Read more]