You've just come up with a great slogan but you have that tingly feeling that you may have already heard it somewhere. You can't think of a particular brand or agency that created it, but something is bothering you. And now what? Every creative has this nightmare in which they click "Publish" and proudly flaunt their previously unseen and original work only to find out a couple of hours later that it is neither previously unseen nor original.
WE WRITE A LOT BUT REMEMBER LITTLE
Campaigns come and go, but it's the slogans – in addition to logos – that people remember the most about a brand. And while an occasional dispute about slogans in the media steals the public's attention, the creatives themselves haven't yet found a reliable way to (double) check the authorship. Until now, researching slogans was reduced to googling and asking other creatives, relying on unreliable memory of older colleagues. And so with time it became clear that there was a need for an integrated public database of slogans, accessible and available to all interested parties.
"Your honor, I learned about the existence of that slogan from the media." - the accused copywriter
A GIFT THAT KEEPS ON GIVING
Just like every year, in early winter 2014 we started brainstorming Christmas gifts. Señor wanted to, as always, move away from traditional crowd-pleasers and present the advertising industry with a long-term, practical gift.
And so Sloganini was born, a database that gathers all Croatian slogans in one place, with the goal of offering an overview of local advertising production, copyright protection ('moral copyright') and with the desire to communicate better and more creatively in the public space. Sloganini makes life easy (or easier) for copywriters in search of inspiration, for agencies involved in industry espionage, for clients who want to learn more and for folks who just get a kick out of puns.
The database is only as good as its content is relevant and up-to-date – so don't forget to visit Sloganini and enter your slogan, laganini.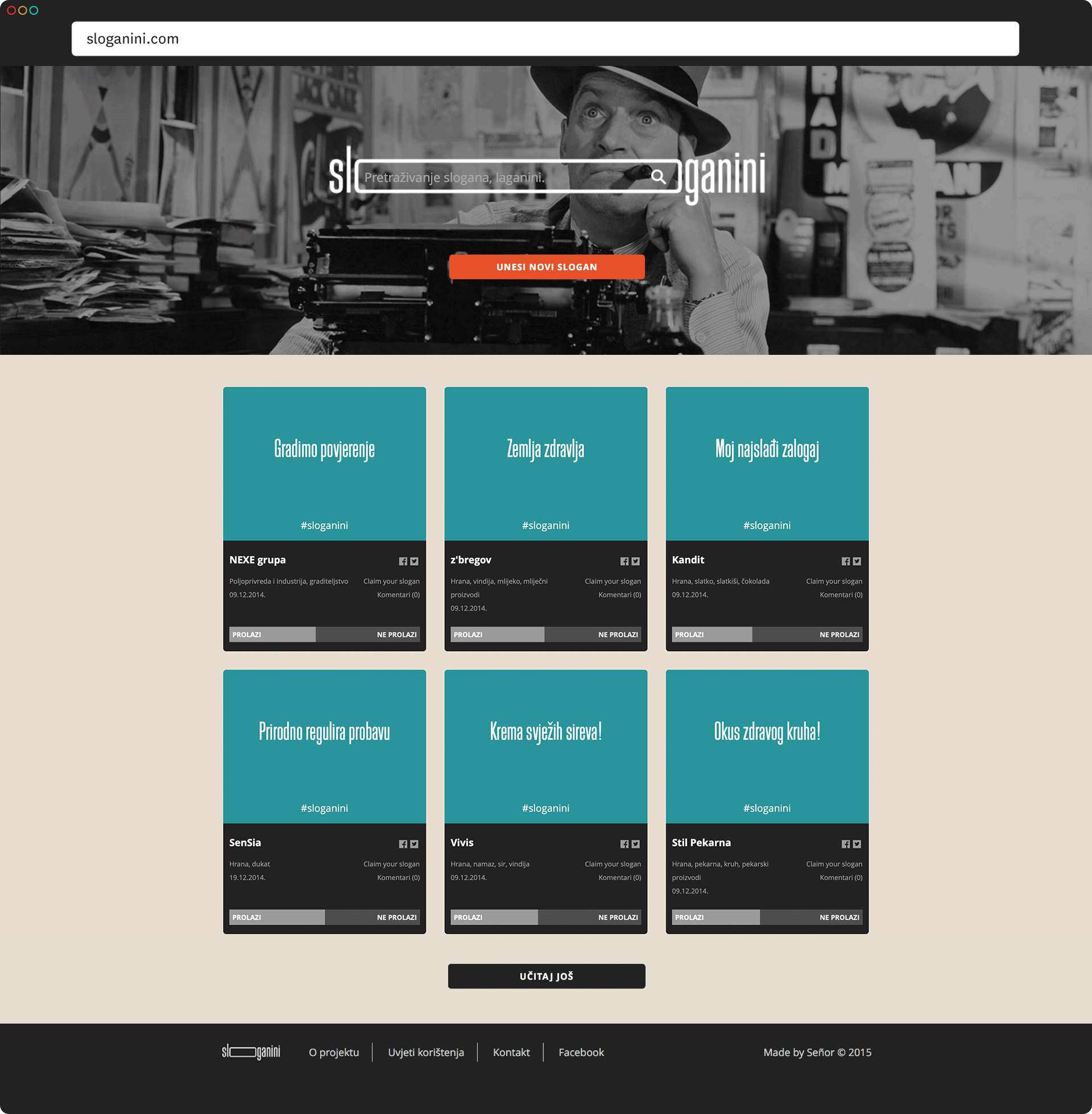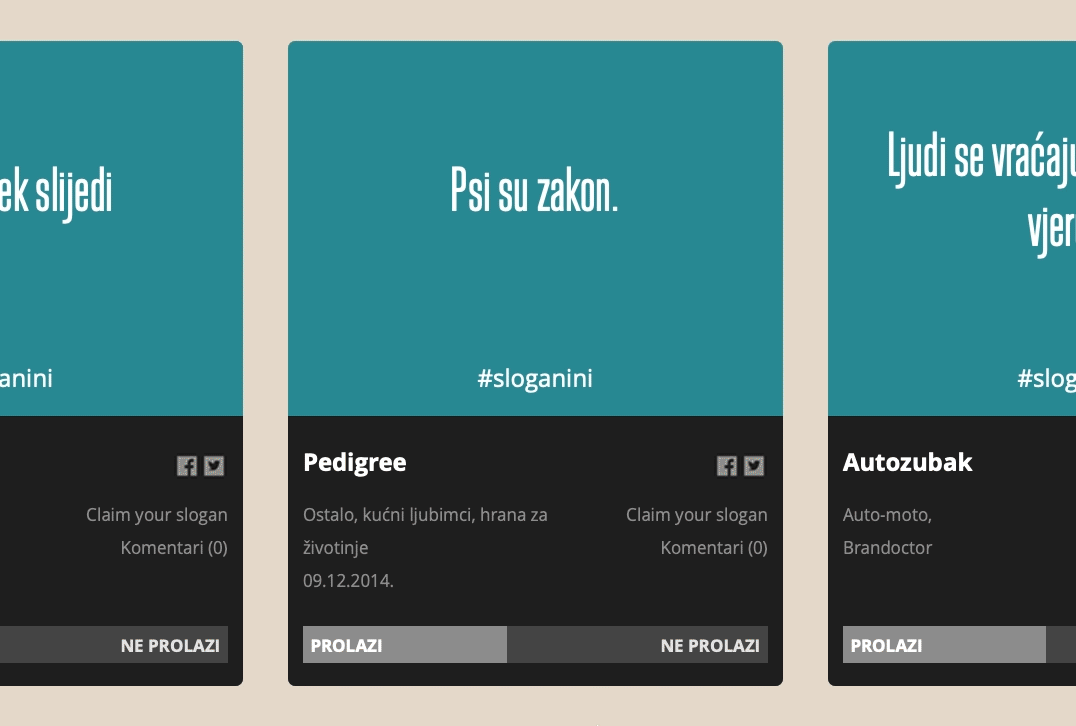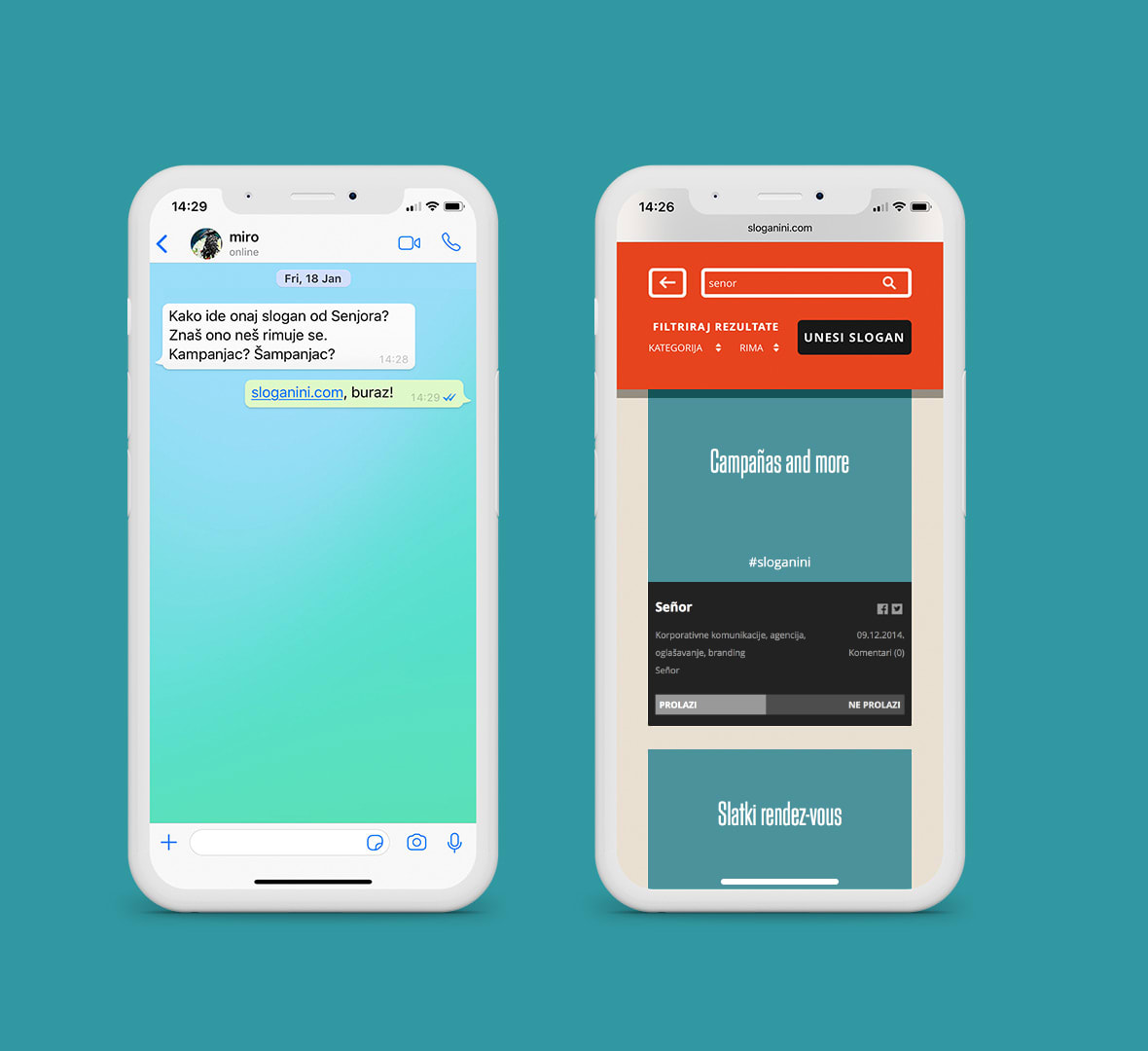 Credits
Señor
Vanja Blumenšajn ~ Very Creative Director, Copywriter | Luka Pervan ~ Creative Director, Copywriter | Luka Goreta ~ Copywriter | Dominik Čmarkušić ~ Designer | Miro Čavar ~ UX/UI Designer | Ladislav Župančić ~ Fullstack Developer | Iva Kaligarić ~ Strategic Director