Remember last year when we wished you an even more successful year? Well, our wish came true! The festival season was record-breaking: we had the biggest number of finalists at Balcannes (Atlantic Grupa, Iskon Smart, Smrtphone). Our accounts did the math - 12% of the best regional campaigns were created in our office. Finalists aside, the most important event this season was our Agency of the Year title and our Golden Lion award, which due to its size, we still have no idea where to put. We had the highest number of finalists at Effie, two of which have been awarded with gold (Brufen) and bronze (Iskon Casting). At Idea X, we climbed the stage an X amount of times: for campaign of the year (Iskon Casting), gold and silver in telecommunications (Smart and Casting), bronze in social actions (Smrtphone) and with Iskon, which has been declared Advertiser of the Year. At the same time, across the border, our director Iva was named female of the month in the Serbian Elle magazine.
What brings us joy even more than awards are people. Without synergy it would be hard to create (and sometimes even get through the day). That's why we're picky when it comes to new people, and we really put Alen and Tomislav to the test. They're the new reinforcements to the design team, along with Stipe who enriched our account department.
We could go on forever about our new campaigns (Call Nina, Meggle, Azuri…), creative talks (Creative Republic, Unblokiranje…), festival jurying (IdejaX, HGK), parties (yes, Intimno ruženje lives on!), Behance features (new edition of Hones Wines), our unBLOK (which was featured at Croatian Design Exhibition 17/18 as soon as it was launched - and you can still order it at info@senor.hr :wink: and many other things, but who reads news this long anyway.
We're ending this report with a holiday project meant to remind you to think of those who are lonely and gift them some of your precious time. You can read about this project here or in the news above, and we wish for your Christmas and each following day to be merry.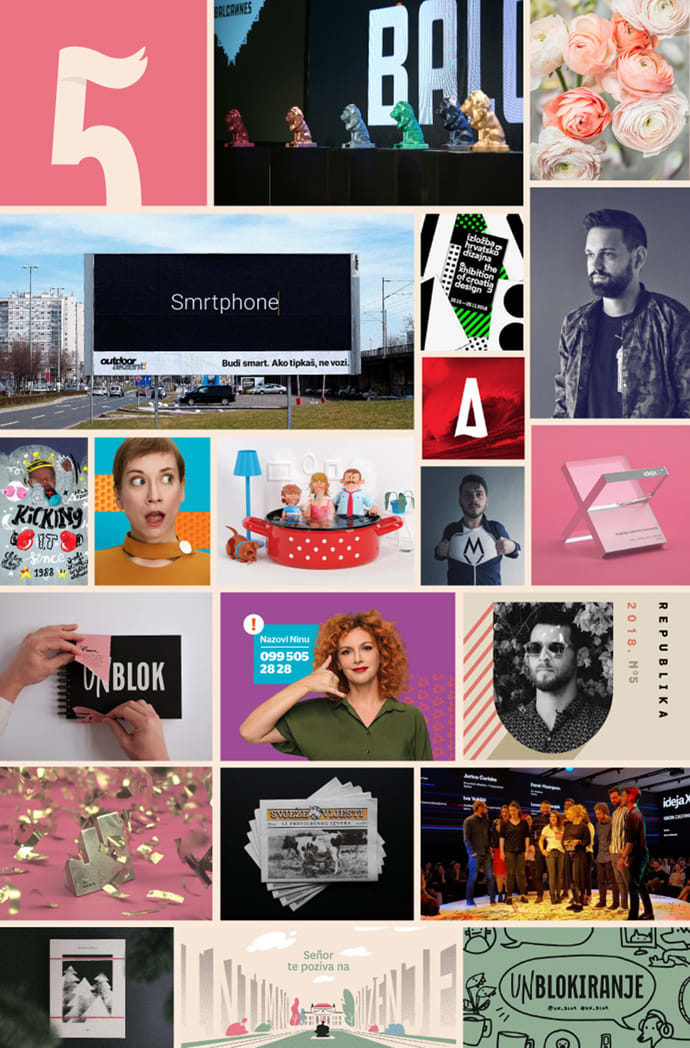 IT'S UP TO YOU
For years we've been dominating the telecom category with Iskon, this spring we've launched our first campaign for bonbon, and here we are now with the first campaign for Hrvatski Telekom, and it's the one for the most demanding audience as well: GenZ. For everything about technology, connection and communication, you can ask HT. For everything about the juniors, you can ask them, and for everything about launching a new communication platform – you can ask Señor.
[Read more]
STOP GENDER INEQUALITY IN THE WORKPLACE
Although you've heard statements like They care more about their looks and less about work or Let them dedicate themselves to family instead of career many times before, you've probably seen them on billboards for the first time in the past two weeks. Before you continue to read more, visit nijeuredu.com and test your own prejudices.
[Read more]